Blog Traffic and Income Report : How I made $1,451.66 in March
I am so excited to be completing my third blog traffic and income report of 2017!! WOOHOOO!!
If you are new here…I started my blog in April of 2012 but just messed around with it for the first 2 years while I was soaking up as much info as I could about the art of blogging, marketing, & other biz strategies.
I am happy with how this accountability study and goal mastery went last year. Although, I will say it was a transitional year for me with the blog. I feel like 2017 is going to be a successful year for Arts & Classy!
I have decided to keep up the accountability going for the year 2017. I really admire those that are making an income online and disclosing how they are doing it.
When I am writing my blogging articles, I am constantly saying to myself… what would I have wished I had found when I was learning who to blog?
This is the basis and mindset of ever blogging or business post I write. I want this to help you succeed! I am sharing my wins and my losses and let me tell you. I learned a lot last month!

This post contains affiliate links at no additional cost to you. It helps to keep this blog up and running. I appreciate your support.
What worked in March.
After getting my site back up and running. I was so happy! I started making some changes to my page layouts and it helped me boost my adthrive income back up to around the $1k mark. I learned that having a Share-o-holic plugin on my site was negatively affecting my income. Once I removed it, I saw a $300 difference!
What I Learned in March.
I managed to post 6 times in March. I did some studies that said posting less (but better quality) content would help improve my traffic. I have yet to see that theory really prove itself, so I am switching back to posting 3 times a week.
I miss posting more frequently anyways.
I learned that I need to step up my BlueHost affiliate game. This was the first time in over a year that I made $0 as Bluehost affiliate. I am so grateful that my income stream from them has stayed pretty consistent. I hope to improve the way I deliver my content to inspire more people to start their own blogs.
Online income is the future. 
Here are the traffic analytics stats from February…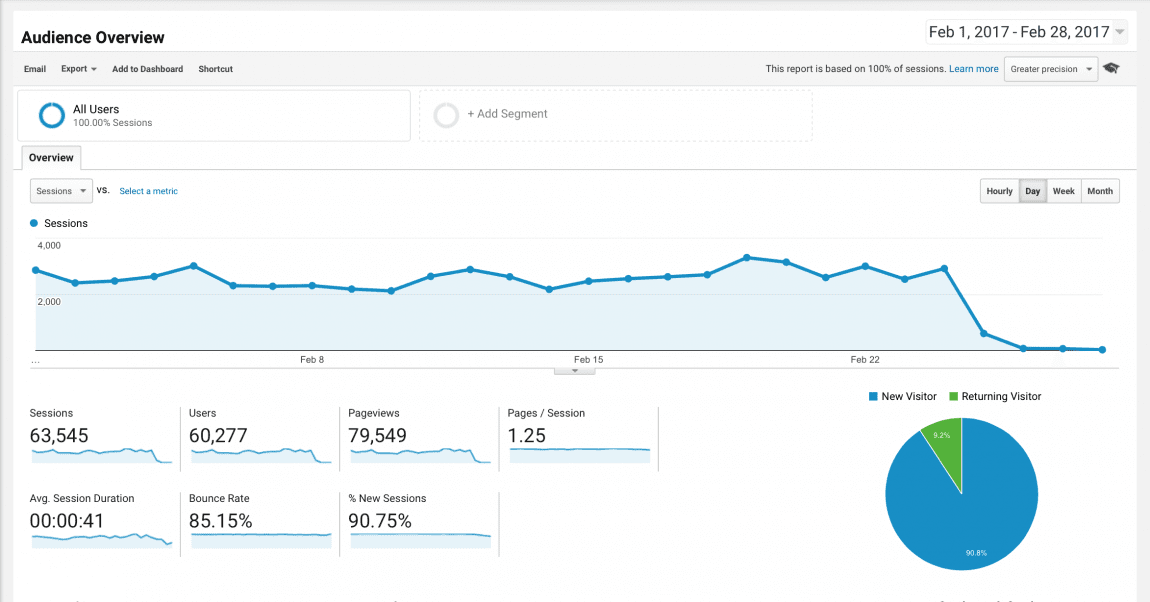 Here are the traffic analytics stats from March…
My page views increased by

+7,524 

 

in February.



The average time on my site decreased by

-1 secs

.
My bounce rate increased  by –

.03%

 

(which is a good thing.)
Here is the breakdown of how I did with my income…
AdThrive ………………………………………..$1,055.00
Content.ad ………………………………………….$79.28
Amazon ……………………………………………..$156.09
Affiliate Window ………………………………..$40.51
Share-a-Sale ………………………………………..$10.25
Skimlinks ……………………………………………$34.09
Adsense (via youtube) ……………………….$26.44
Find Your Influence ………………………….$50.00
     Total …………………….$1,451.66
My Recommendations…
After switching to BlueHost as my web host at the end of April 2015, I am happy to report that my site has only crashed once.
I signed up for a 3-year deal where I pay an awesome price with BlueHost. Awesome hosting without killing my blog expense budget. This was not the case when I was hosting with Go Daddy after I started getting more traffic.
Also, did I mention that a lot of my photos from my transfer in hosting didn't make it?? So now I am manually replacing photos on posts and galleries which can be super tedious work. This is still something I am working on. No fun!
If you want to learn more about the art of blogging (because it is an art form) you should check out my Essential Bloggers Resource Guide to get more details if you are thinking of starting a blog to even just improving the one you already have.
I am really trying to put myself out there to (hopefully) inspire newer bloggers with my current and future monthly blog income reports.
I am also doing this to hold myself accountable to continue pushing forward with my income goals for the year.
I purchased the EpicBlog Editorial Planner in December 2014 and have been staying true to my income and expense tracking for this year. I really wanted to see if this would make a difference in what was just my hobby and has helped me make this a lucrative side business. This has helped me tremendously.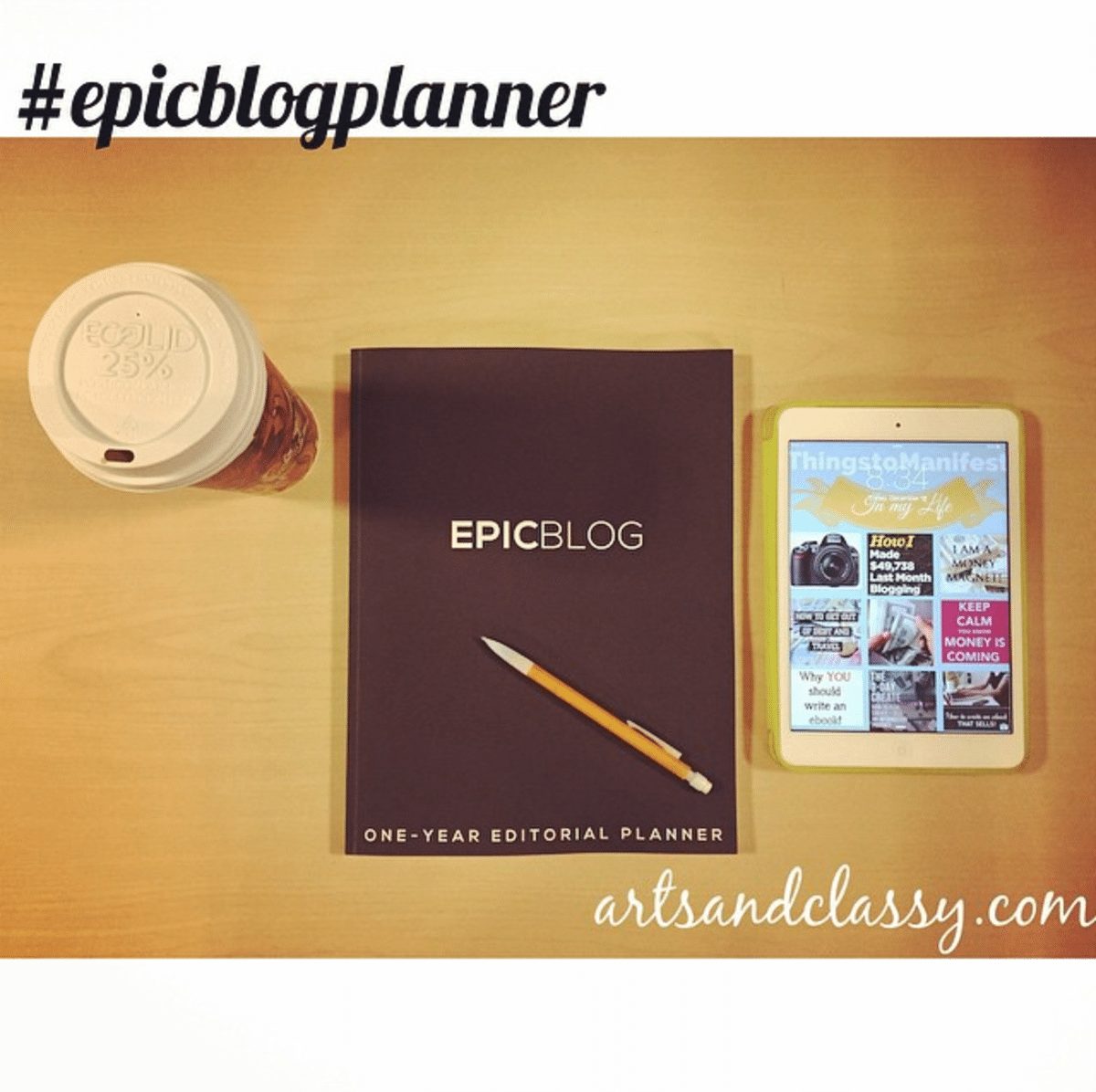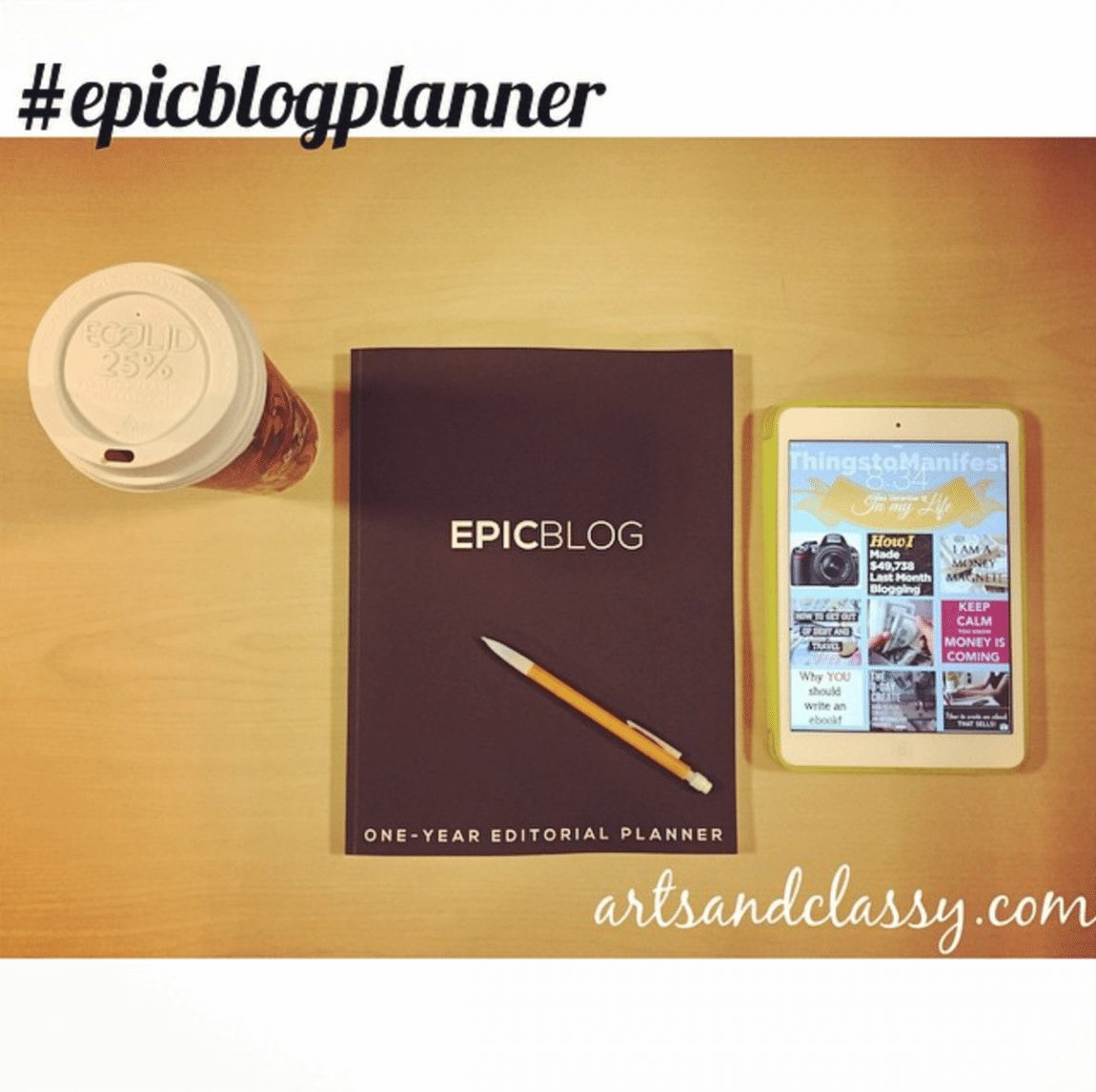 I highly recommend it if you are ready to get serious about blogging. The creator Regina is absolutely fantastic. I have learned so much about blogging and business from her!
*BONUS* Here are a few investments/tools I started utilizing (once my blog was making $1,000 per month).
Now that I am making a decent side income each month, I don't see any harm in freeing up my time to finish my ebook and work on more DIY projects.
I didn't realize how much I could still learn from Pinterest when I felt like I had a really good handle on it with my following when it was at 5,600k. I thought I had a lot of traffic coming to my site daily. But this article taught me so much and showed me Tailwind.
This automation tool is geared specifically towards Pinterest and Instagram.  Now I have over 40k followers and I am gaining hundreds weekly.
That was pretty exciting. I attribute a lot of my success to Tailwind. Since 65% of my traffic comes from Pinterest, it was so it was worth the investment. I can schedule an unlimited amount of pins for weeks ahead of time with their easy interface. I love setting it and forgetting it! Getting back to life to be present in the moment.
Best. Thing. Ever.
** You can try Tailwind for free and schedule up to 100 pins before they ask you to pay $15/mth for 400 pins a month. Or you can pay $119 for the year for unlimited pins.
Since this platform is my largest traffic referrer, it was worth the investment and I paid for the annual membership.
I am happy to announce that AdThrive has been my ad network now for 5 months. I am very happy with them and the income I am now making!
I am happy to report that not only has my daily increased by over 7% of what it was on The Blogger Network. I did enjoy my time with TBN however, some of their ads were slow to load and also distracting.
I am happy that my site looks less cluttered and my income is growing + the techs with AdThrive are super helpful and they respond very quickly to any issues I may be having.
It was hard to leave The Blogger Network which is now called Monumetric because I was doing well with them too. However, the ads they placed on my site that converted really well were the most annoying to deal with on my site.
Both Monumetric and AdThrive are ad management companies built by bloggers.
They help bloggers make more money with their own ad placement techniques. These ads will be implemented for you!!! Say wha? Yep. I don't ever have to worry about placing or managing ads on my site again! IT'S AMAZING!!
I hope some of you found this traffic and income report helpful! I do these monthly to help track my progress.
Is there anything you want to know more about? Did you like this article? Let me know in the comments below.
Please pin to your Pinterest boards if you found it valuable!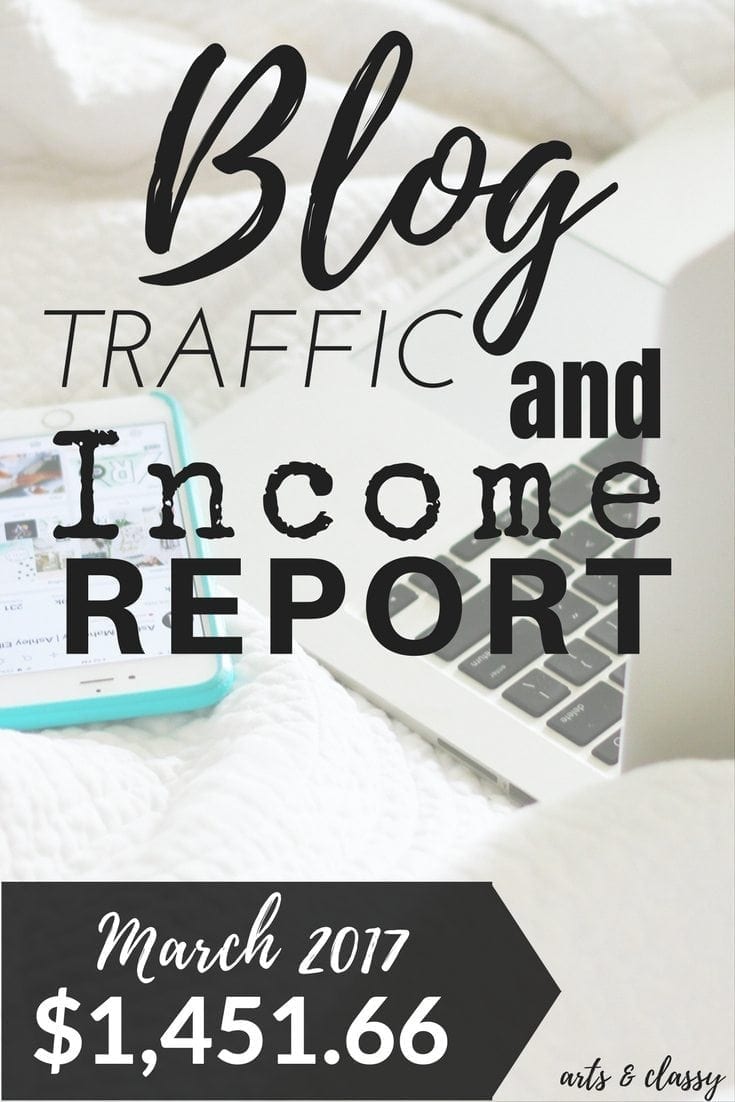 You many also like:
Subscribe to get access your free Start a Blog checklist!
Make sure you don't miss a single step with this checklist. Your future self will thank you!