When you work from home, you face a whole variety of challenges that you don't find in a traditional office. But you can also do a lot more things. You can customize your place, adding shelving, picking the desks and chairs, the paint, and even working in how much comfort to add.
If you're crafty and you have room, you can choose a space that's yours like a garage, shed, or basement. If you have a little less room, you can create a small, pop-up office in your home. No matter the situation, you can make a home office work.

Let in Light
If staring at a blank wall is your thing, then you'll probably have an easy time designing an office. A lot of people would like something else to look at though, and a window is a perfect solution. It lets light come streaming in, which has a lot of benefits. It can be great for waking you up in the morning, giving you something to look at while you think, distracting you from work with the antics of outdoor animals, and keeping track of the time without a clock.
If a window isn't an option, try something else. If you can place your office near a skylight or a well-lit area, that helps. If not, bring in plenty of light with lamps. Having the right kind of light will help reduce eye strain, but the wrong kind can make it worse. Make sure you use good lamps and try to avoid fluorescent lights if you can.
Add Some Greenery
An office plant or two can do a lot of good. It can be a helpful part of your day to care for it, requiring you to take at least one break. If you have a large area, like a garage or shed, you can plant flowers around outside as well. That'll make your walk into work even more pleasant each morning!
Plenty of indoor plants can do double duty and act as air purifiers too. That'll help your whole office to smell better and stay a bit cleaner, while also beautifying it.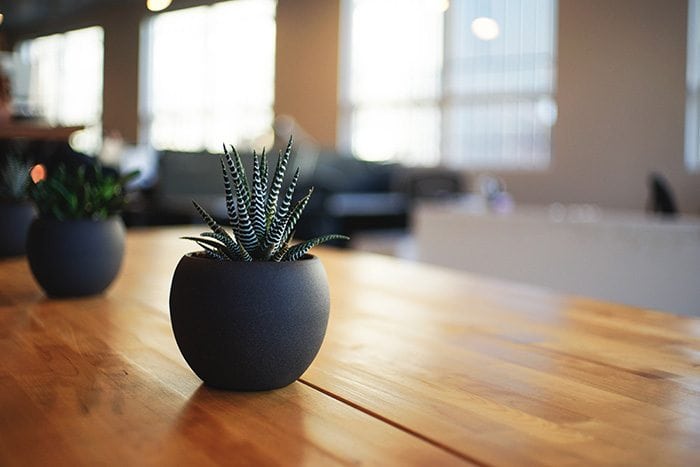 Keep it Warm and Dry
A perpetual smell of mildew sure makes an office seem cozy, right? I didn't think so.
Since it's your home, you probably want things to be well taken care of, and that means your office needs to be maintained too. If you have a small room in your home, this will be easy. But if you're retrofitting your garage, basement, or a shed, you might have some extra work to do! Your basement is probably the most prone to dampness. Insulating it properly with the right walls can help add a comfortable living or workspace to your home.
Section it Off
When you work at home, it's easy to look over and notice that load of laundry that needs to be done. Thinking it'll take five minutes, you hop up and do it. Then you do one other little thing, then one more, then one more. Before you know it, the kids have come home and have taken over the computer. A small, pop-up workspace is doable, but it's essential to have a separation between work and home, even when you work from home.
A room separator is the simplest, most inexpensive option. But you can also pick a room, like an unused bedroom or an area away from the house. If you have the time, you can refurbish an old shed, garage, or part of the basement. Those will give you a lot more space to work with as well.
Add Storage
Extra storage space in an office is always a good thing. You might get lucky and have room for a personal supply closet, which is a fantastic option. Those that don't should add shelving, and add it everywhere. You can install recessed shelves quickly, and add cabinet doors to tuck the materials away.
Make sure you select a desk with plenty of storage as well. If space is a problem, then get a chair with storage, an ottoman with a lid, and try to store things up. If it's on your desk, it's going to distract you. A clean workspace helps improve productivity and reduces stress, so storage is critical. 
Don't Avoid the Little Things
Yes, this is a workspace. But it's a workspace that you have complete control over. Make it nice. Paint the walls, or hang some pictures. If you have room, add a small chair and a side table with magazines to give you a place to take a break. If you're handy and have enough space, use a bit of the extra to work on a hobby. Make the extra effort, and make your workspace somewhere you want to work.
A home workspace can be everything a traditional workspace isn't. No coworkers microwaving fish, no distractions from your job, and a comfortable, completely customizable area. Make it what you want and work won't feel so much like work. 
---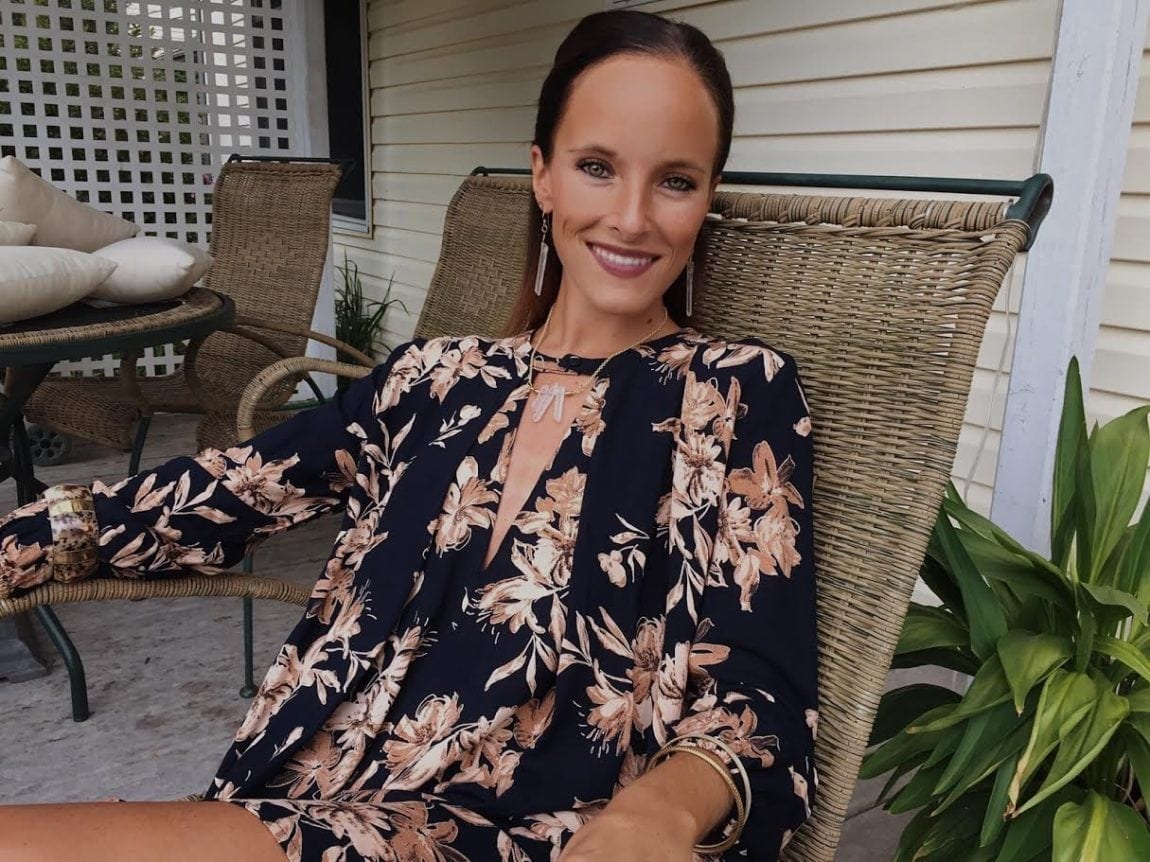 Kacey is a lifestyle blogger for The Drifter Collective, an eclectic lifestyle blog that expresses various forms of style through the influence of culture and the world around us. Kacey graduated with a degree in Communications while working for a lifestyle magazine. She has been able to fully embrace herself with the knowledge of nature, the power of exploring other locations and cultures, all while portraying her love for the world around her through her visually pleasing, culturally embracing and inspiring posts.
Follow Kacey on Twitter and subscribe to her blog to keep up with her travels and inspiring posts!