With all the projects I get to create weekly, making sure the fabric I use is nice in clean is of the upmost importance. That's why I love using method laundry detergent to clean all my fabrics! This detergent isn't just for towels and other laundry. It works effectively on ALL types of fabric.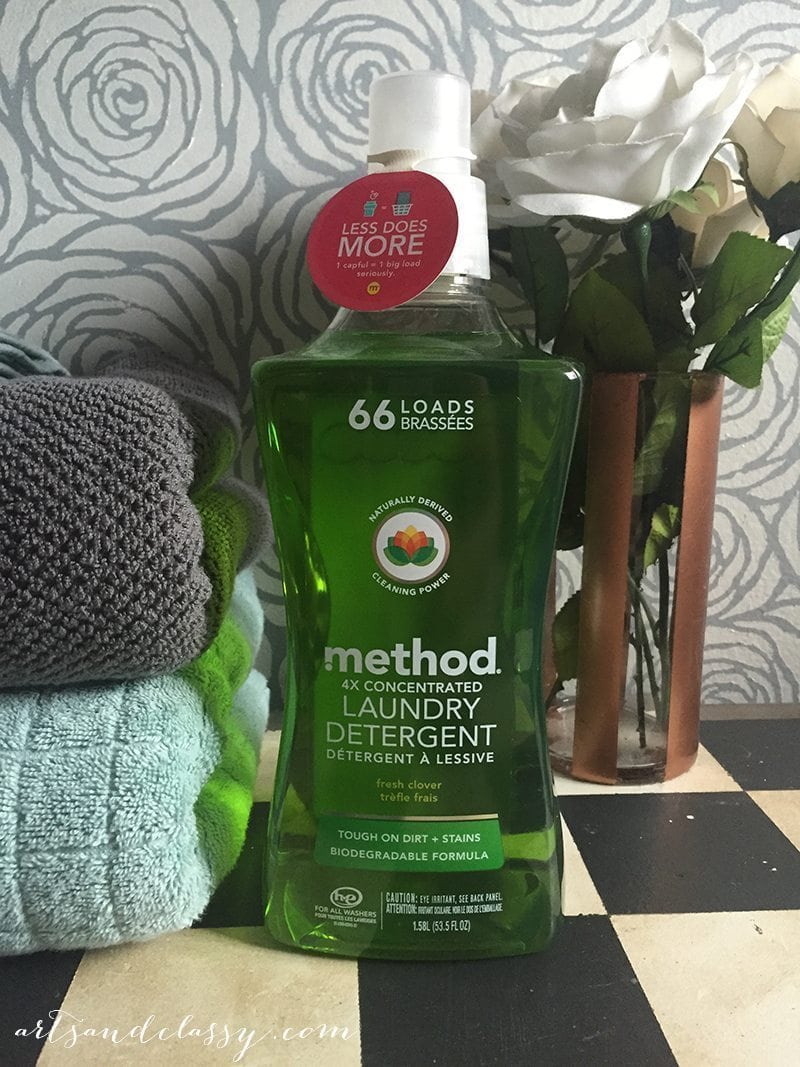 Why you ask?
Since I am an Earth lover, I adore the ingenuity method used to make their bottles with 100% post-consumer recycled materials and also fully recyclable. I am not sure if you have noticed when shopping for detergent at the store, but they are the first company to create a transparent bottle! Most brands have a opaque container, but method wants to showcase their product and allow people to incorporate it into their aesthetic.
When I first received my method detergent I was so amazed how how good it smelled. I am not a big fan of harsh perfumes in my laundry detergent, but this product has the best smell with out using ANY perfumes. However, if you aren't into scented detergent they also carry an unscented version.
I decided to put method detergent to work on my latest project.