Upcycle a Broken Chair into a Perfect Planter #30DayFlip
Let the apartment garden project continue!
I am elated to be sharing this part of the project with you today. If you didn't see my garden project inspiration, seed planting, the shopping trip for this project then you should definitely check it out.
*This post contains affiliate links.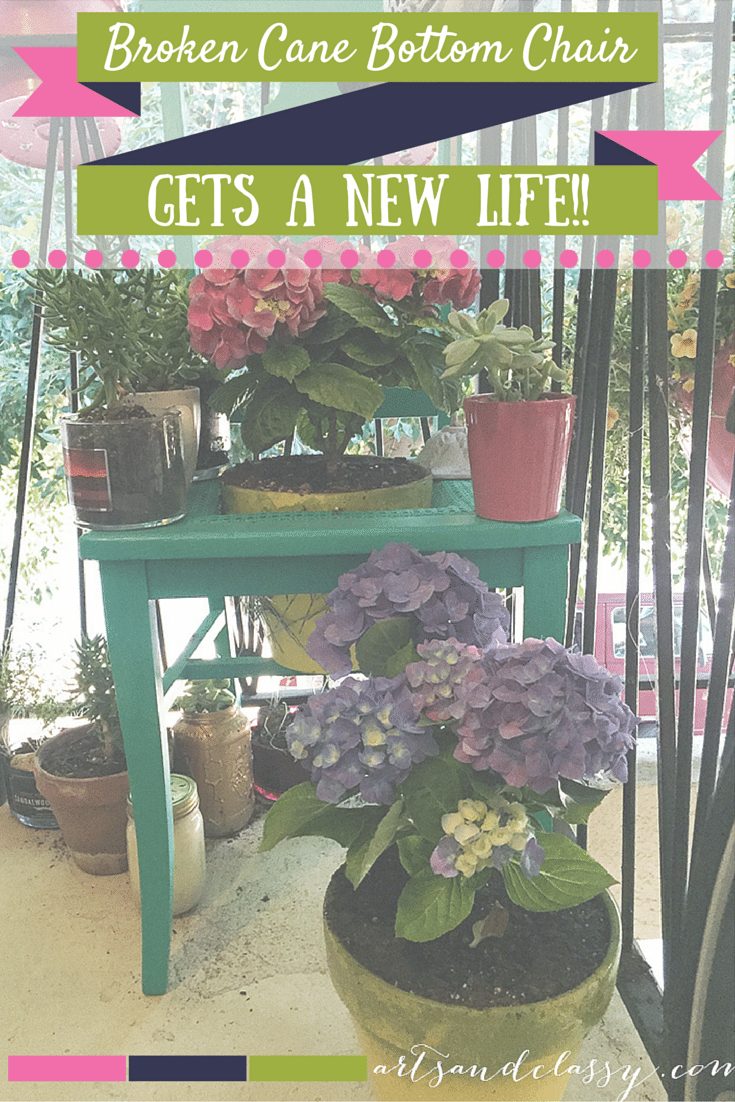 My step-sister and I made a little exchange a few months ago. I had a ton of fabric that I wasn't going to use and she found this chair and thought of me. My family is always hunting for curbside furniture finds and deals at yard sales. They are the best! I gave her the fabric and she sent the chair to me. It has been sitting outside my apartment for a little while now, and I thought I would be upholstering the broken cane bottom part and painting the rest at some point.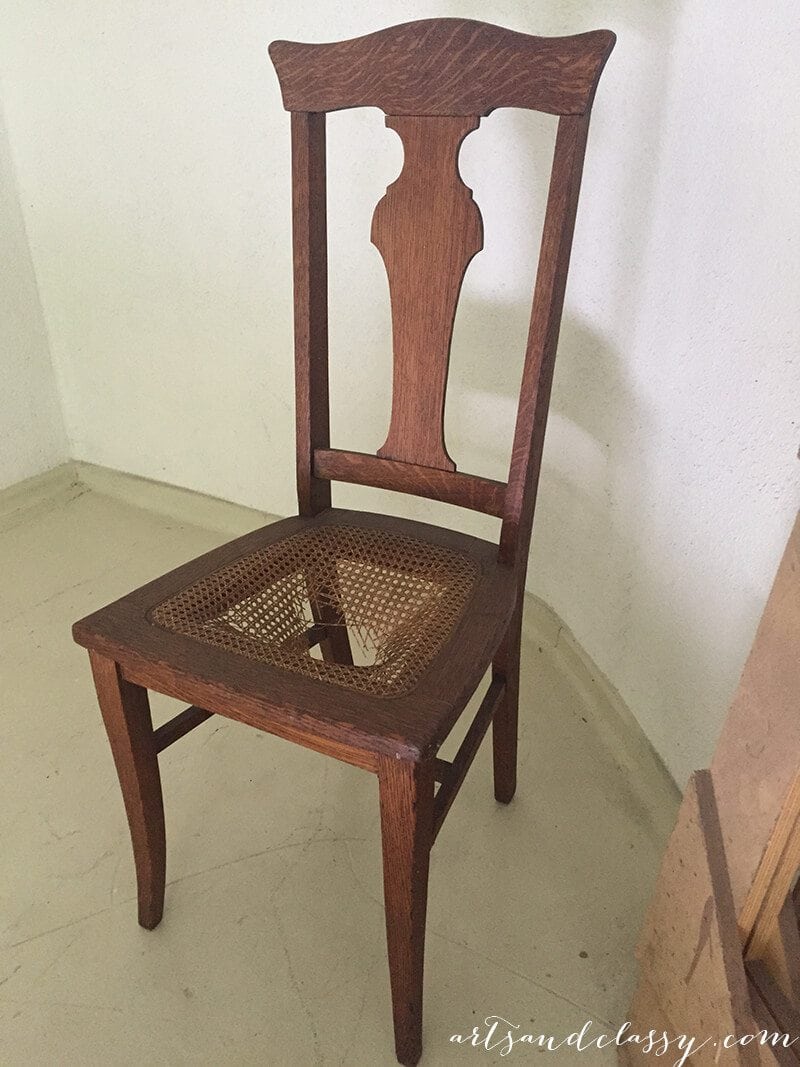 However, one night while taking out the trash the idea struck me! A planter would be such a great project and it is the perfect size for my little space on my balcony.
Thus the upcycle project began!
Supplies I used:
That's ALL! I know! It's so simple anyone can do it.
STEP 1
I started by setting up my work table and preparing the chair for priming.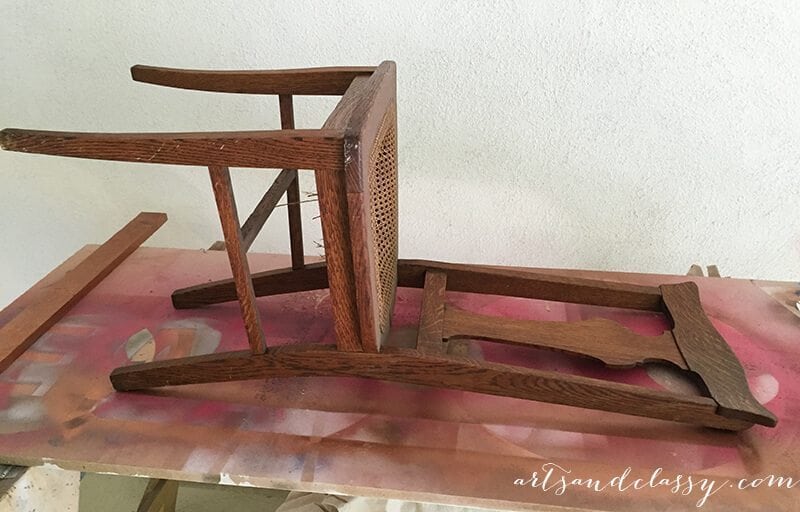 STEP 2
I pulled out my Kilz spray primer and did a couple coats over the wood. I didn't sand this project before I started because I didn't think it was necessary.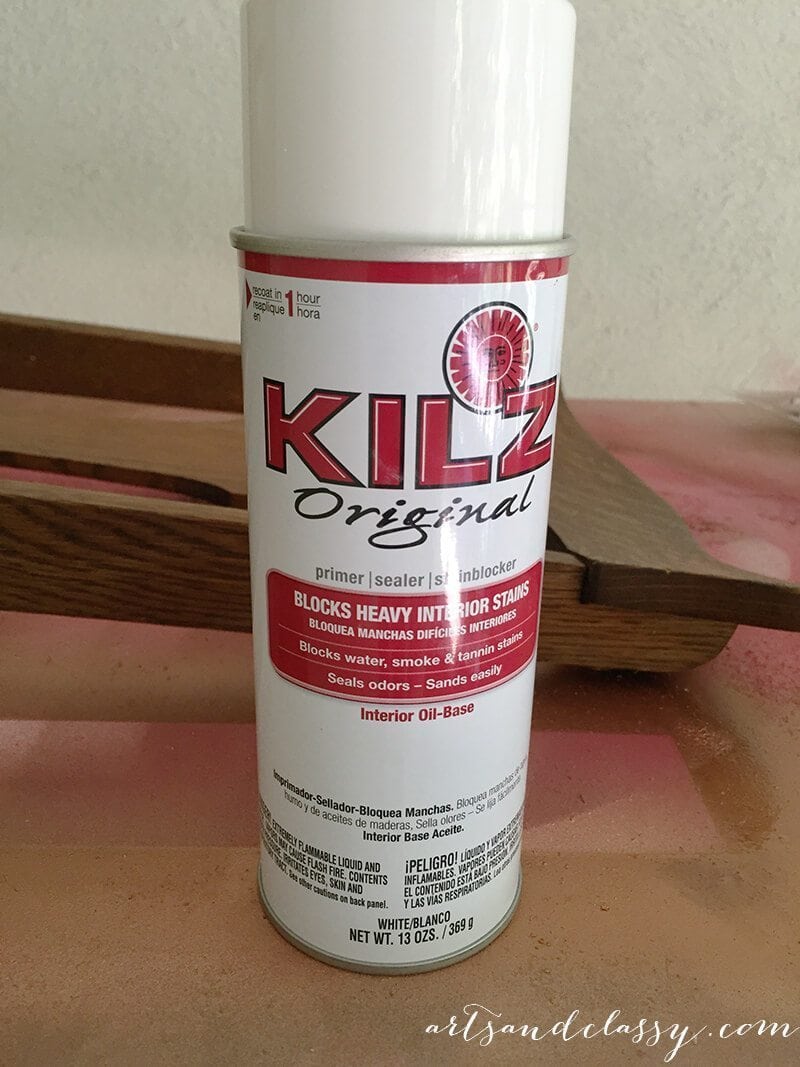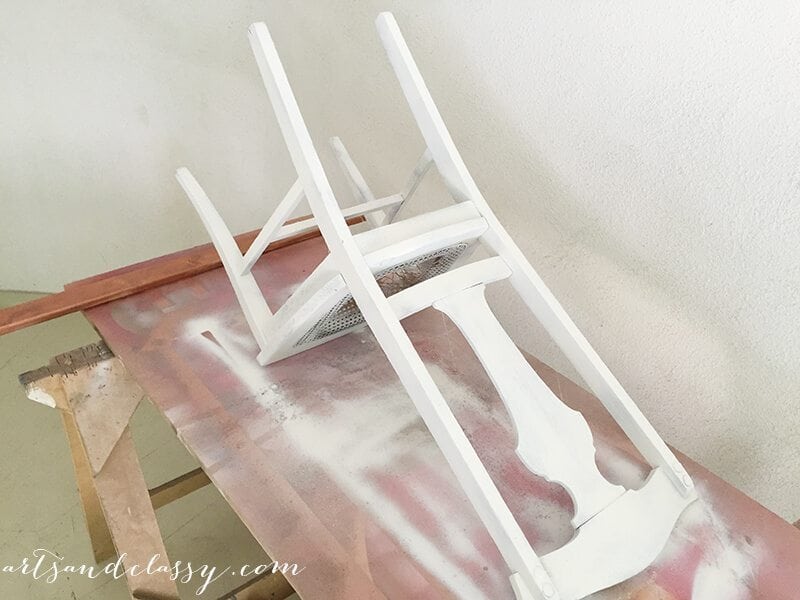 STEP 3
After I let the primer dry, I started with this pretty teal spray paint. I chose from my spray paint collection I have in stock. This "Hardcore" paint was fun because it is normally used for graffiti art. It has a continuous spray feature. You don't have to spray in strokes. You can continuously hold down the spray button to get the coverage you want.
After a couple coats, I let it dry.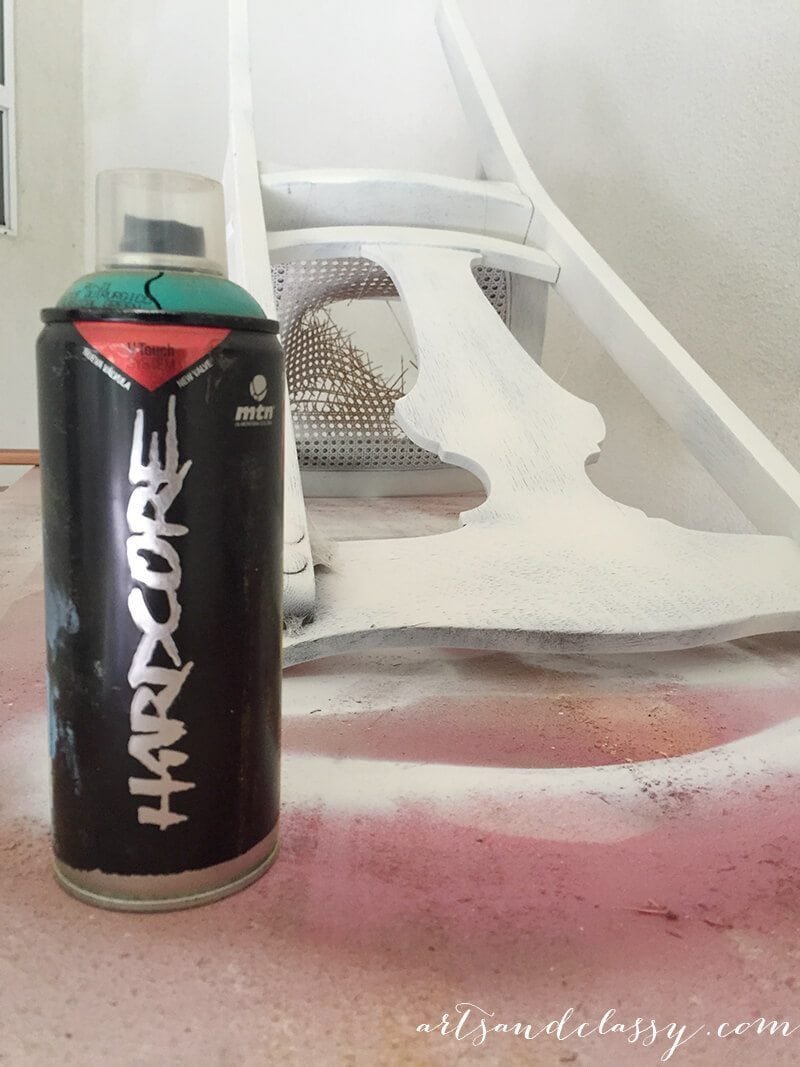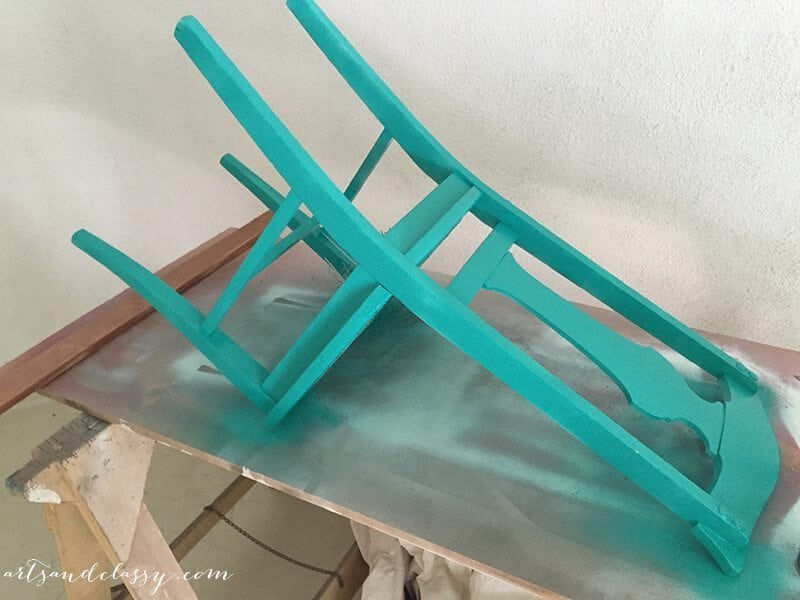 STEP 4
I was considering removing the cane in the seat but decided it could work as an additional support for whatever planter pot I place in the chair and luckily it had a cross brace under the seat that a planter sits perfectly on.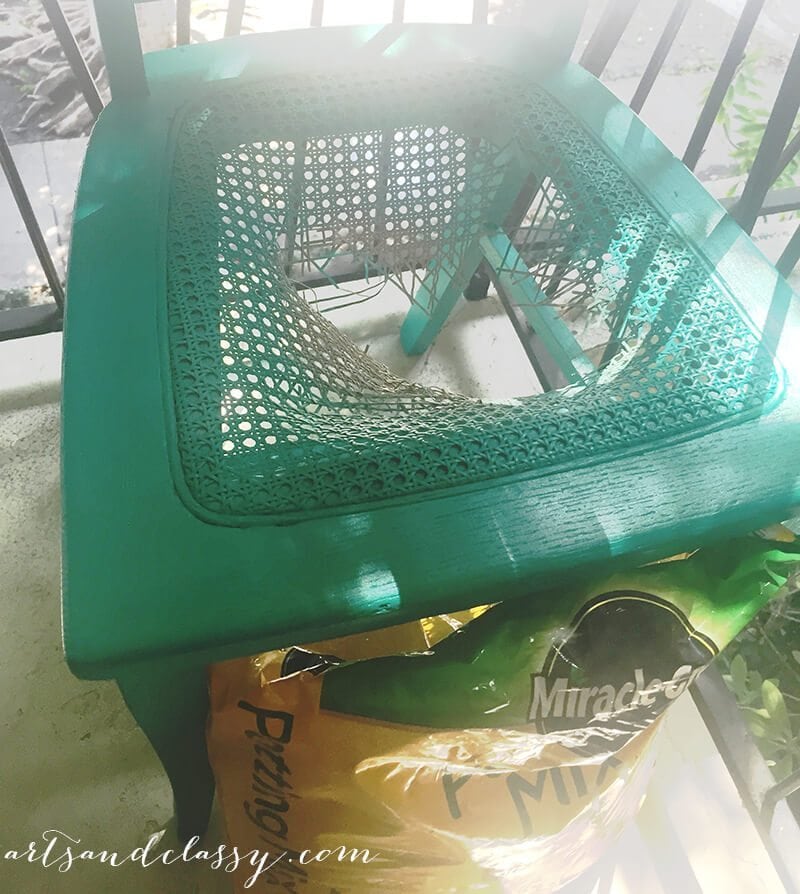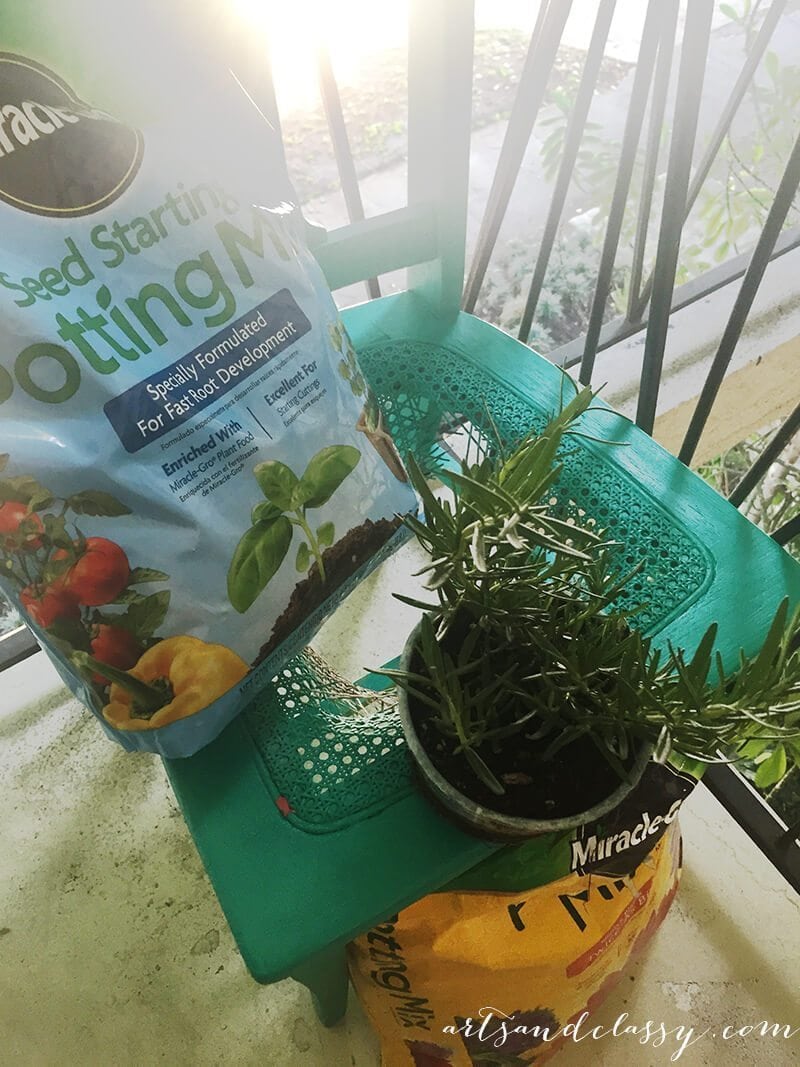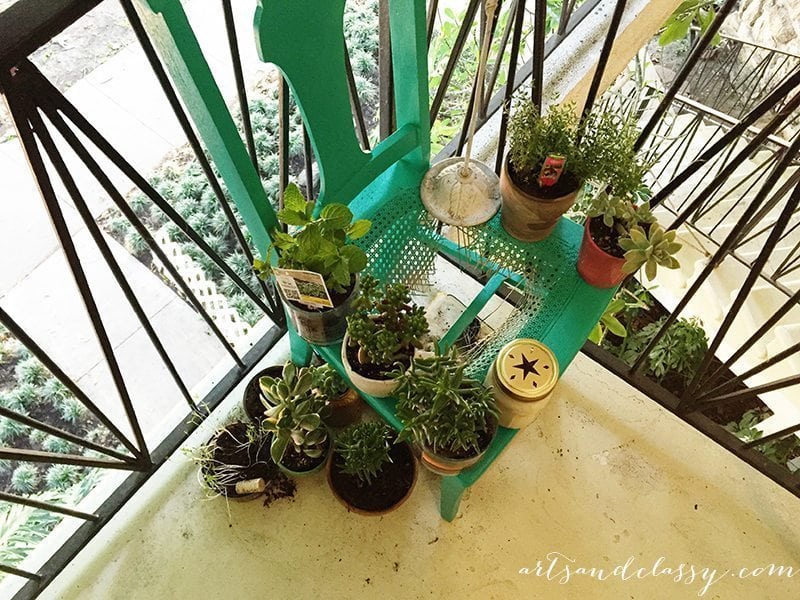 … AND TA DAH!!!!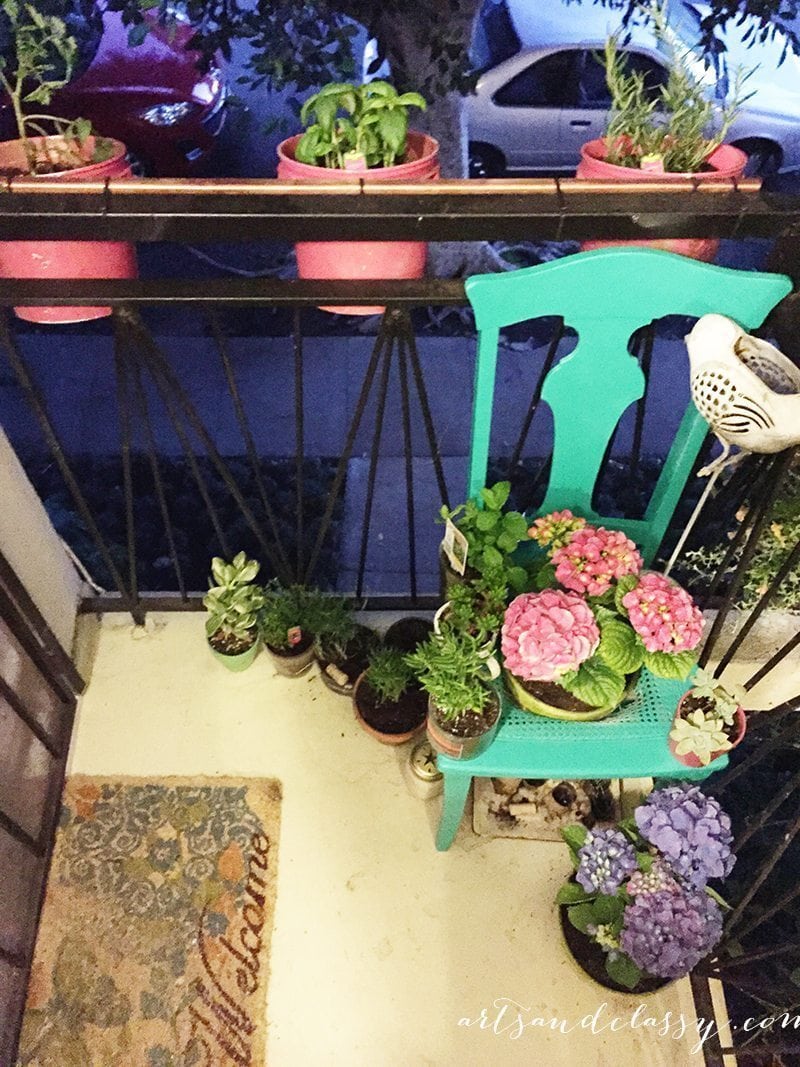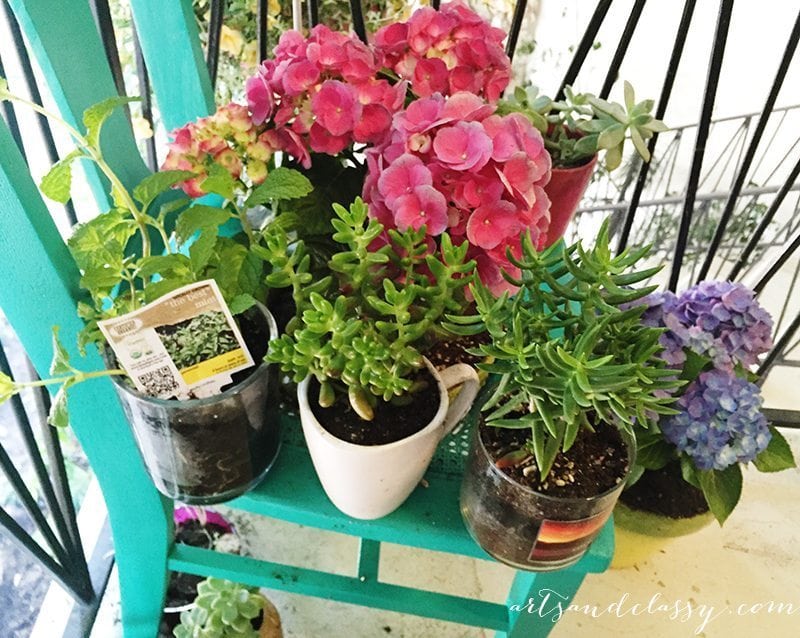 What do you all think of this part of the project?? I really love the color and it works pretty great in my space. I think anyone with a small outdoor space could benefit from a project like this one.
Please let me know in the comments below.