How to Easily Create Chic DIY Boho Decor From Dollar Tree
Fancy DIY boho decor doesn't have to be expensive or complicated! In just a few simple steps, with the help of some supplies from Dollar Tree, you can easily create an upcycled pizza pan full of personality.
You don't need to break the bank or stress about a big diy project – it's an inexpensive way to add pizzazz and creativity to your home decor. So get ready for an exciting diy transformation with this dollar tree project – all you need is a pizza pan, rope, and shower rings. Have fun creating your own unique design that will make your friends jealous!
How to make boho-style decor?
This DIY boho decor Dollar Tree project was so easy and inexpensive to create! Knowing that it only cost me just a few dollars made my DIY project even more enjoyable.
How can you add the boho-chic vibe to your home?
It's simple. The basic vibe of boho is:
✔️ relaxed
✔️ warm
✔️ comfortable
✔️ eclectic
✔️ lived in
✔️ colorful
You can make this easy boho decor with a few supplies. I got mine from Dollar Tree. Except for the rope. I already had that in my craft supply, but you can easily substitute this with nautical rope at Dollar Tree.
*Full disclosure*This post contains some affiliate links. I may earn a small commission if you make a purchase through one of these links. See more information in my disclosure policy.
What supplies do I need for this Dollar Tree DIY Project?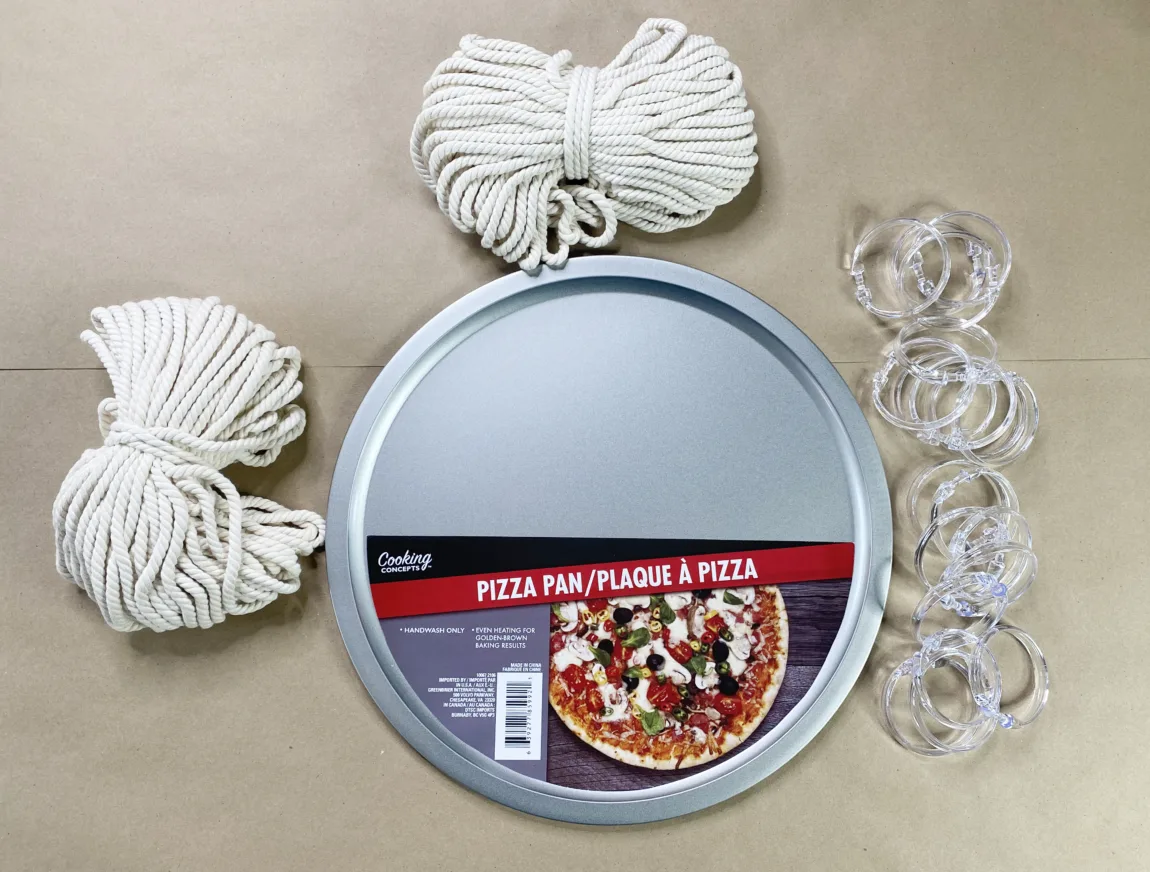 Step 1
Starting at the dip in the tray, use hot glue to adhere the rope along the perimeter of the pizza pan. Keep going around the pan until it's entirely covered.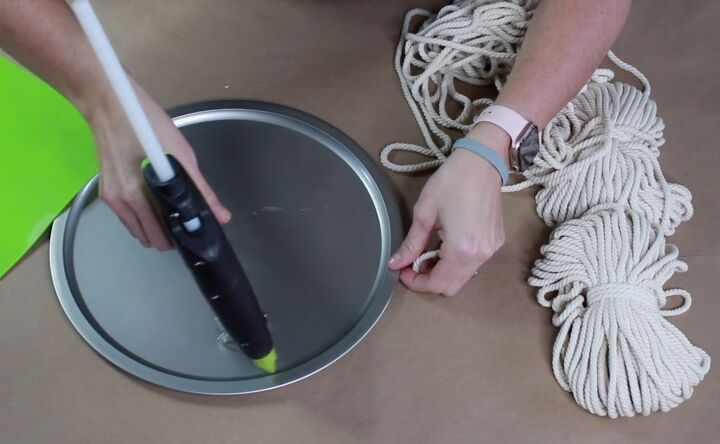 I did this working little bits at a time to avoid getting any hot glue peeking through.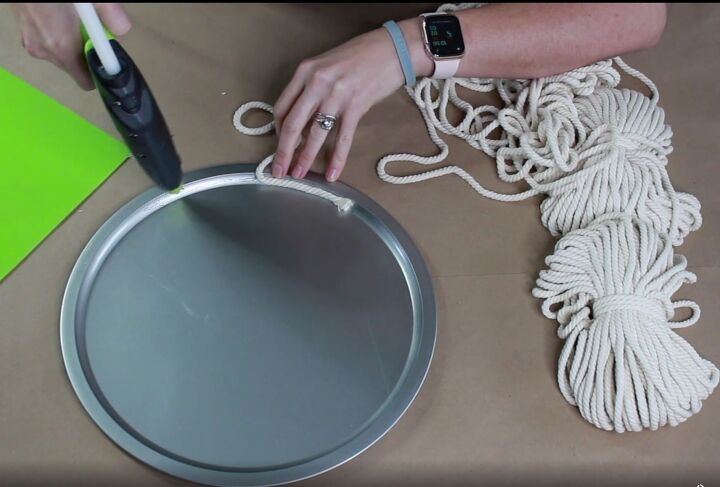 Continuing with the same process, I kept tracing around the pan until I got to the center. Depending on how big your rope is, this may take a little bit longer, or it may take you no time at all. I love this project because it is so inexpensive and being able to make your home look a certain style on your budget is just wonderful.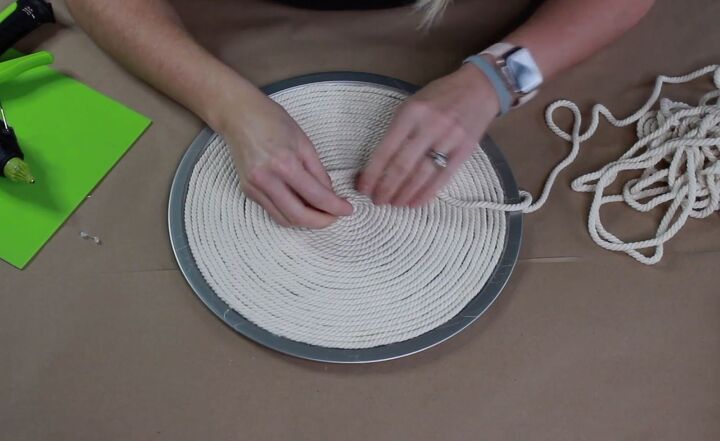 When I got to the center of the tray, I measure out how much I was going to need to finish it and snipped off the rope.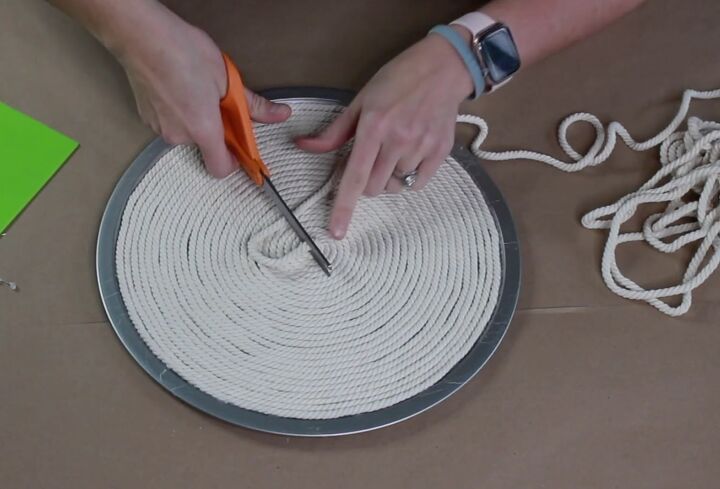 Step 2
Once I had the rope snipped, I went ahead and used the hot glue to secure the centerpiece.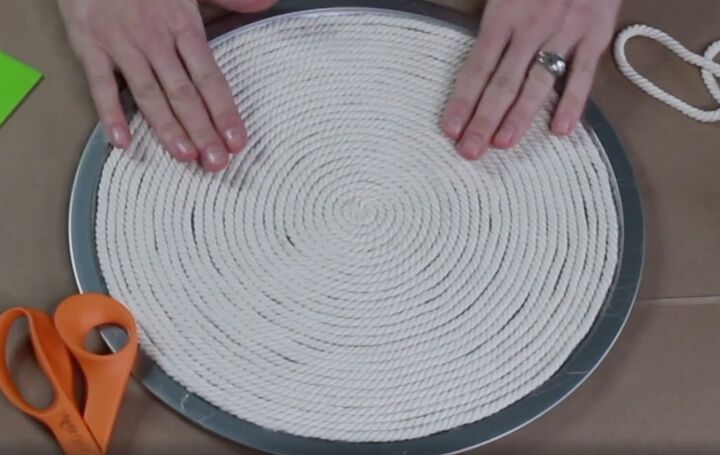 Then, I wanted to go around the edges because I wanted to make sure the whole tray was covered. I did not want it to look like a pizza pan at the end of this project. To finish the edges, I started where I had started my first piece of rope and then went in the opposite direction and worked my way out.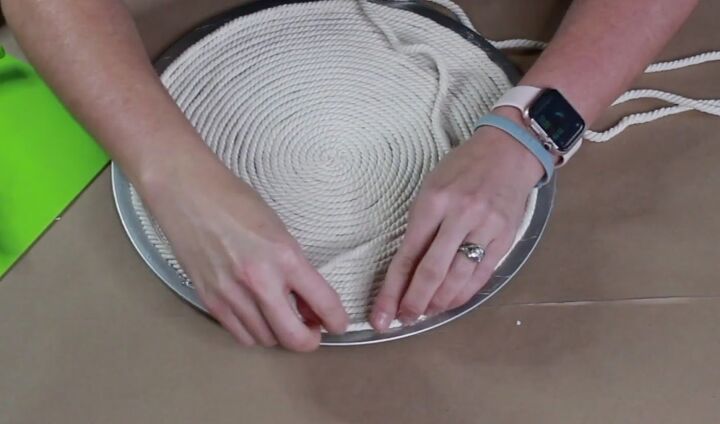 When I got to the very edge, I went ahead and continued under the lip of the pan so that nothing was visible.
Step 3
Next for this DIY boho decor Dollar Tree project, it was time to cover the shower curtain rings. I covered each of the rings individually first using a dab of hot glue to keep the rope in place.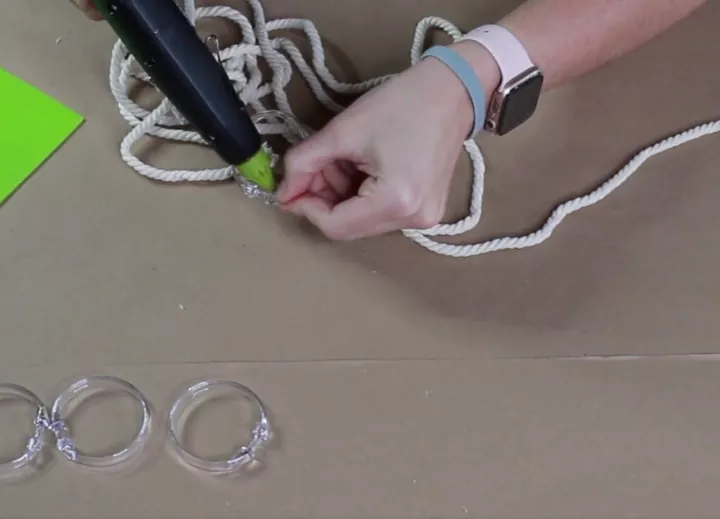 I wrapped each ring tightly with the rope and finished it off with another dab of hot glue.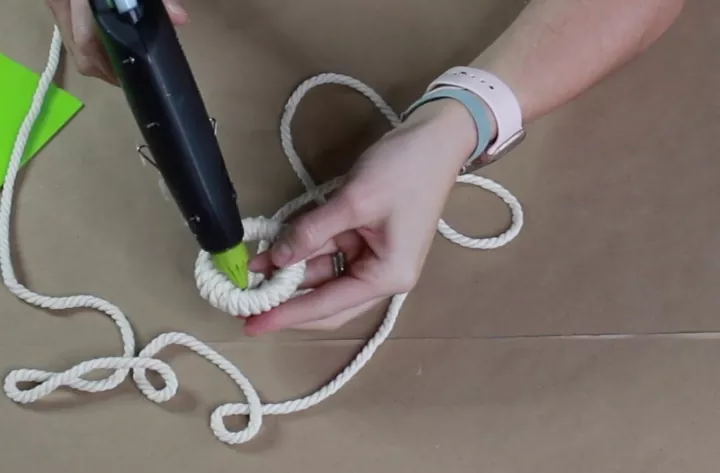 Step 4
Once I had all of the rings covered, I needed to loop them together. I did this by taking a piece of twine and tying it really tight around both rings.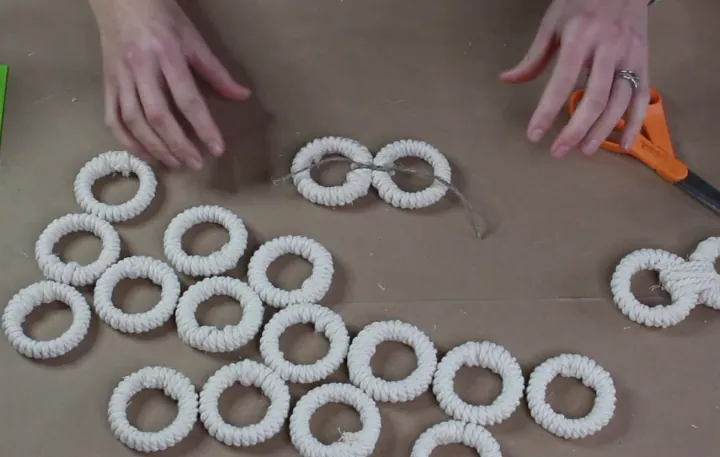 Then, I took the same rope and looped it through the rings until they were tightly together.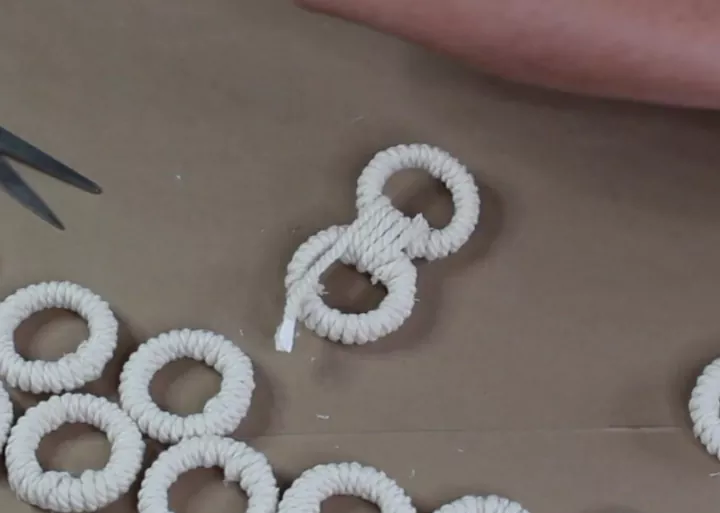 Step 5
After the rings were connected in groups of two it was time to line them up and do the same thing to connect them all together.
With the rings all strung together, it was time to add them to the pizza pan. I placed them over the pan and then slid them down until they were all around the edge.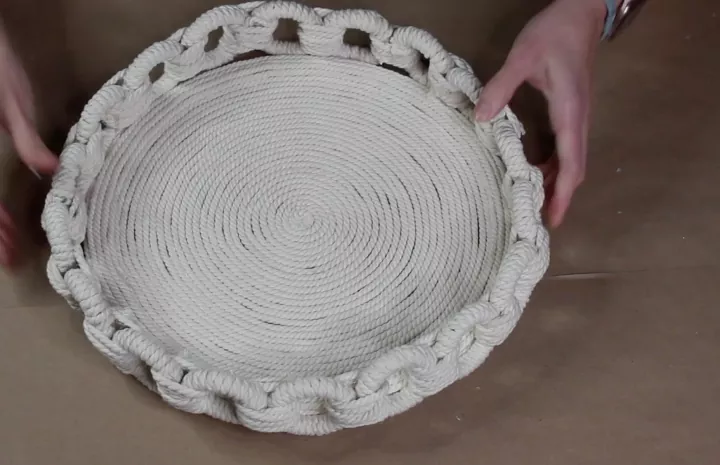 To hold the rings in place, I used a drop of hot glue at the base of each ring and then I pressed them up against the frame of the tray.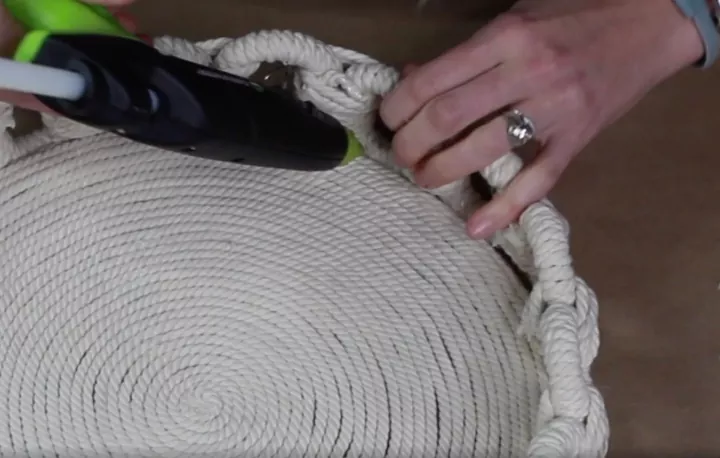 There you have it. The tray is complete. I really love how it turned out. It actually exceeded my expectations. I think it looks really great in my blogging home office. So what do you think of my DIY rope tray?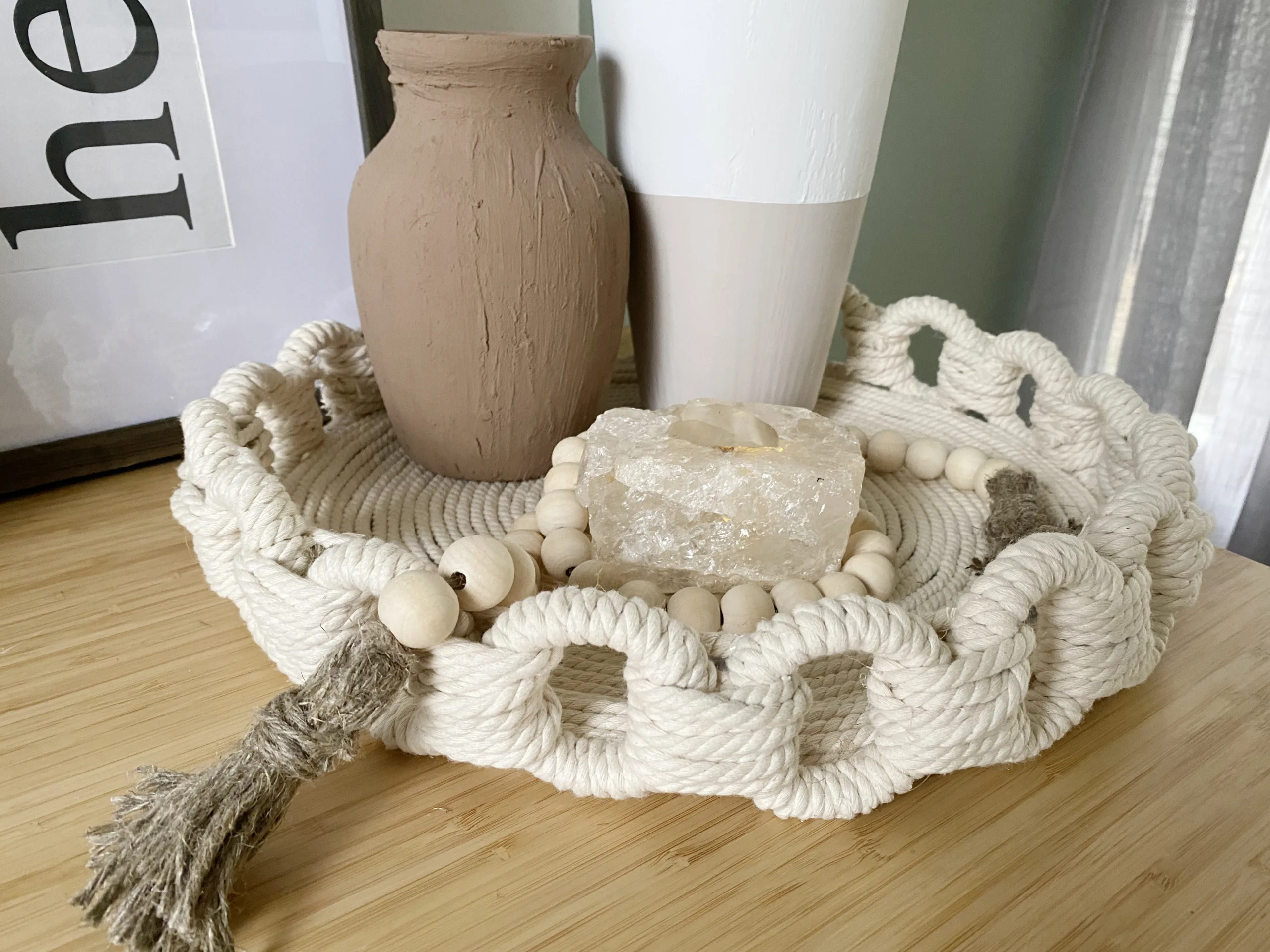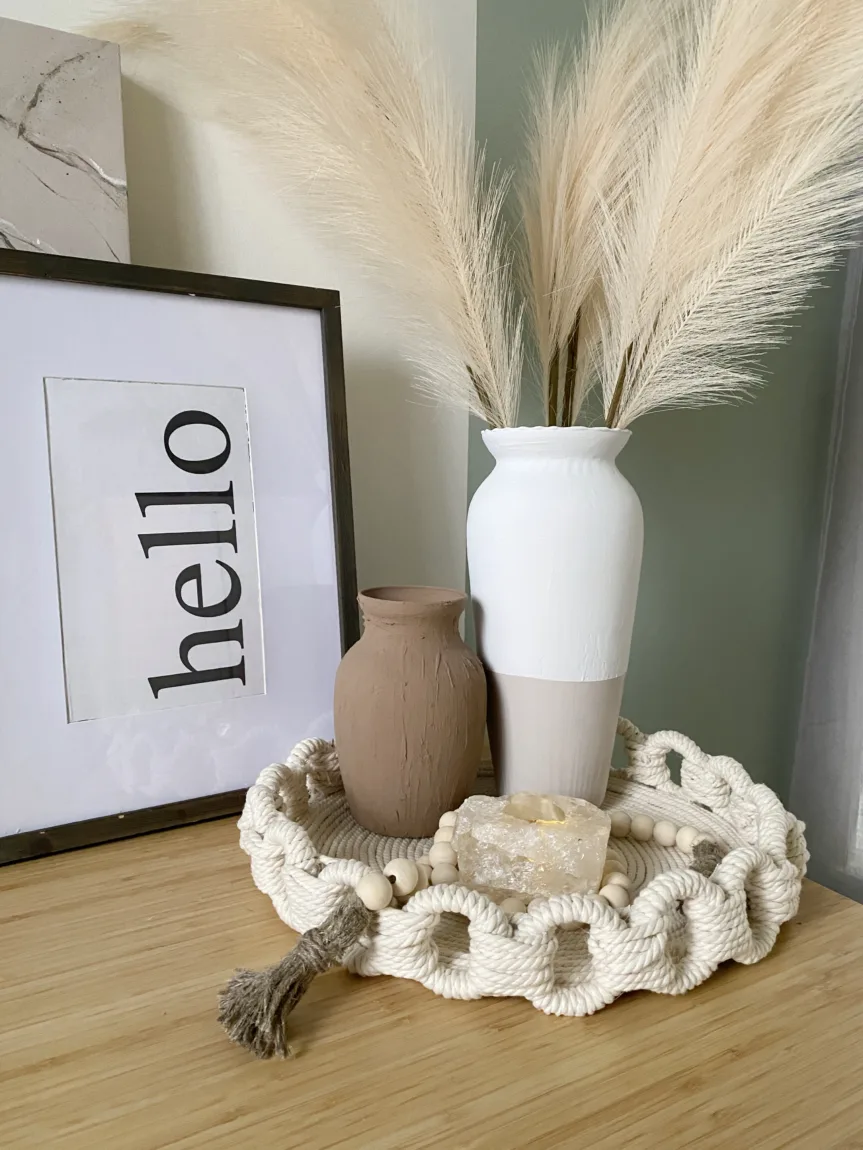 I hope you enjoyed this DIY boho decor dollar tree tutorial post and are inspired to try out this project for yourself! If you do, make sure to tag me on social media so I can see your beautiful creation. Remember, fancy doesn't have to be expensive or complicated- it can be as simple as upcycling a pizza pan from Dollar Tree!
For more DIY ideas, be sure that you are following me on Instagram, TikTok, and Pinterest. Thanks for reading!
If you are not really vibing about making this DIY, do not worry! I have curated some chic boho decor trays you can purchase.

If you liked this DIY boho decor dollar tree project, then you will also like: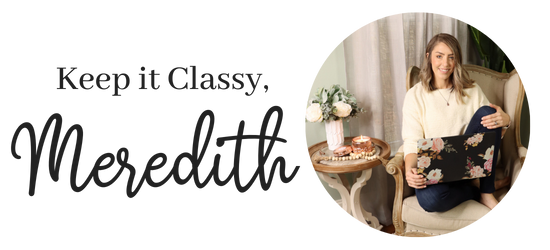 If you liked this project, don't forget to pin it later on your Pinterest boards!