Be prepared for the coziest gifts for the homebody in your life. This gift guide is right on the money on what any homebody would want.
The holidays are approaching and that means that we are approaching crunch mode for gift shopping. As I get older, staying home seems like the best idea ever! Not having to deal with crowds, lines, parking, etc. is music to my ears.
I know I am not alone in this. I have so many friends that light up when they tell me they did nothing over the weekend. It's funny how as a child staying home seemed like a punishment and as an adult it seems like a reward.
If you have a friend you are shopping for, this list of gifts for the homebody will help you hone in on the perfect present for them.
This post contains some affiliate links for your convenience. Click here to read my full disclosure policy.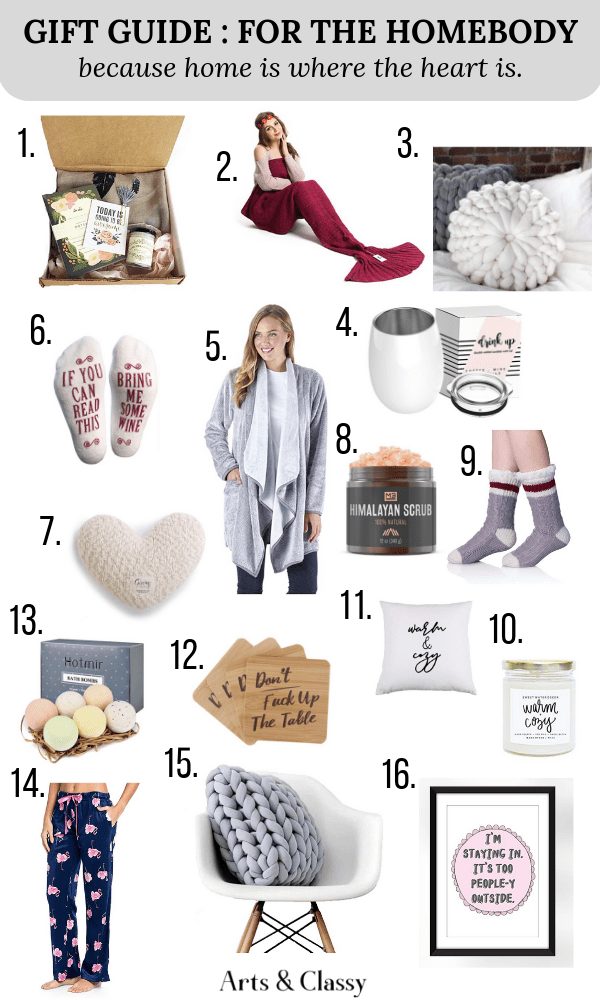 This gift box set includes a Lightweight Scarf Trendy Feather Print, Scented Candle, Rifle Paper Notepad, Inspired Quote Pretty Clip. Perfect group of trinkets that make a wonderful gift for any occasion.
I have one of these and I love it. Who doesn't love pretending they are a mermaid? This tail throw blanket is sure to be a hit.
RELATED: 25 Of The Best Throw Blankets For Your Home
The chunky knit look is so cozy and chic. Anyone would love this circular pillow to add to their sofa or bed.
This insulated wine glass tumbler can be used on any occasion and works wonderfully while sitting on the sofa with the wine or beverage of choice.
This sweater just screams cozy and cuddle! Any person would feel nice, warm, and cozy in this piece of clothing.
I have seen these socks all over the internet and I think these are brilliant.
This plush heart-shaped throw pillow is an adorable accent to add to a sofa or bed.
This body and face scrub is made with Himalayan salt, lychee, & sweet almond oil. It will leave skin feeling super soft and moisturized.
Cozy warm socks that are perfect to wear around the house.
This candle can add ambiance and a nice aroma to any space.
Nothing says warm and cozy like it being printed on a pillow. This cute pillow cover is easy to slip onto any pillow of the same size to add some character to a sofa or bed.
This set of 4 coasters has a lot of personality. I love the bluntness of these coasters. Because isn't that what any coaster is implying?
Part of being a homebody is taking baths, or at least at my home, it is. Bath bombs make wonderful gifts for anyone that likes to pamper themselves.
I love any excuse to wear PJ pants and sweatpants while I'm at home. I know as a female, I am not the only one.
The look of a chunky knit is one of my favorites. It has a chic and inviting look to it. A nice touch to any space.
The look of being a homebody as artwork for the walls is amazing! For super homebody loved ones, this would make a great gift.
I hope this list of gifts for the homebody helps you with your gift shopping efforts. I would love to hear which item is your favorite that you would want to receive in the comments below.
Also, if you are in full gift shopping mode for the holidays, check out the free printable holiday shopping list that I made for you to download and print.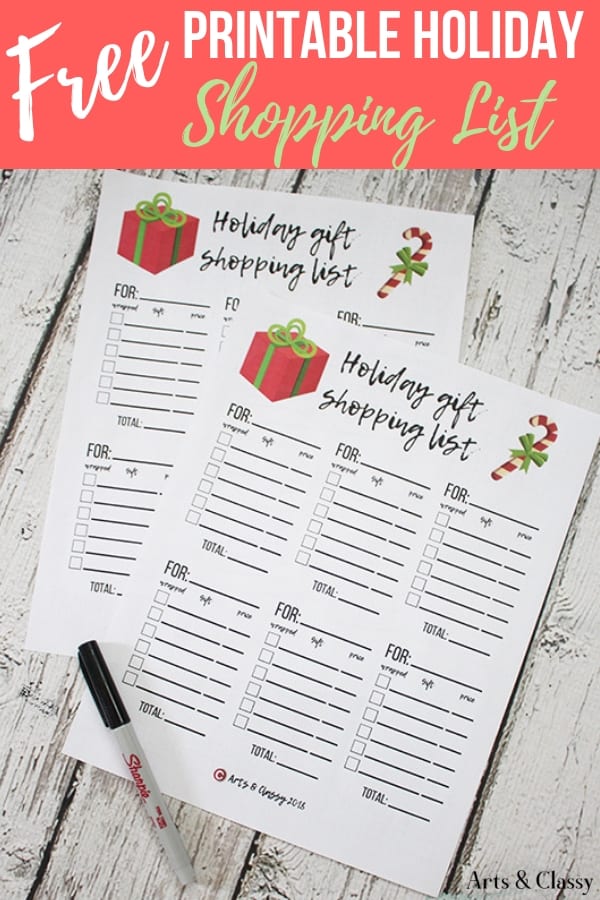 If you liked this post you may also like: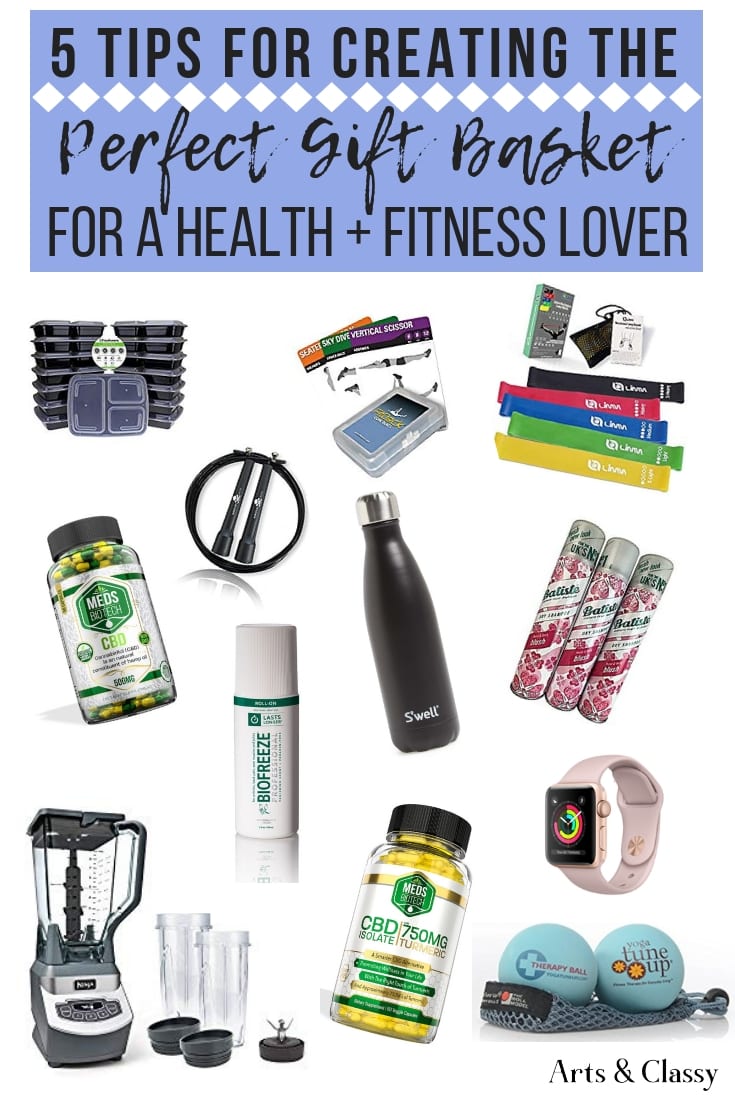 Until next time…