8 Tips for Last Minute Shopping for Christmas
Thank you to Forward Influence for this sponsored opportunity with Amazon to share helpful tips for last minute shopping for Christmas with you!
The holiday season is in full swing! I love this time of year, all the lights and decorations put me in the holiday spirit. As I get older it feels like there is less and less time to actually go out gift shopping. For those of us who mean well but always end up scrambling at the last minute to get holiday gifts, I wanted to share some tips for last minute shopping for Christmas to help you make this season a breeze.
I am a firm believer in working smarter, not harder to accomplish anything in life. This includes the holiday season.

That's why I am sharing 8 tips to help make gift shopping much easier by using Amazon for your last minute shopping for Christmas.
Since I started using Amazon Prime a few years ago, life has not been the same. I LOVEEEEE Amazon because they make shopping for anything EASY!
Even my boyfriend teases me about my love for Amazon. I use it for everything.
This year, it's time to celebrate (not stress about) the holidays! With low prices, great deals, vast selection, innovative ways to shop when and where you want, and convenient doorstep delivery, Amazon has you covered this holiday! I am a big fan of shopping from my Amazon Shopping app when I think of items I need to get because my phone is always on me. With a few swipes and clicks, the items are on their way to my doorstep.  
Amazon is committed to #DeliveringSmiles this holiday season in a variety of ways – stay tuned throughout the season to discover how!

1. Don't over complicate it
Start by making a list of everyone you need to purchase gifts for. I recommend keeping it to close family and really good friends so you don't stress yourself out. I actually made a shopping list printable for you to use for holiday gift shopping.
Another tip is to not overcomplicate the kind of gift you need to get each person. Stick to basics. Basic needs, interests, and items they can use daily.
2. Know the budget
Knowing your budget is everything! You don't want to break your bank account by overspending on Christmas gifts, especially at the last minute.
The printable shopping list I made for you includes a budgeting section for each person you are shopping for.

3. Think techie
Everyone these days is a techie to some capacity. Technology helps us accomplish so much in our daily lives and businesses. A gift like the Amazon Echo Dot would be a great gift for anyone on your list.
4. Think cozy
Since it's colder out, think of gifts that would be nice to come home to after a long day. This includes a candle, throw blanket, cute slipper shoes, and jogger sweatpants. All of these items scream "let's have a cozy night in!" Any of my friends and family would love these types of gifts.

5. Think weather
If it gets colder where you live, think of a gift that will help your loved one daily. Something they would use every day like a hooded fleece sweatshirt (under $20) or a removable hood plaid flannel shirt (under $20) to wear and stay warm during the winter months. I found this sweatshirt and hoodie on a curated Amazon gift guide called "For a Mountain Man".
6. Think activity level
I don't know a single woman that doesn't like workout/yoga pants. You don't have to be a fitness lover to love leggings. That's why women's full-length leggings are a great gift. They are comfortable and can be worn for a variety of occasions.
7. Free Shipping
Check out this fun fact that will help you with your budgeting this year! This holiday season, Amazon shoppers in the U.S. can enjoy free shipping through December 18 for orders that arrive in time for Christmas – shop hundreds of millions of items with no minimum purchase amount. That's the largest free shipping selection in the country!
If you are a Prime member then you can get free same-day delivery and one-day shipping on three million items in 10,000 cities and towns coast-to-coast.
Amazon helps customers deliver smiles to their friends and family this season, transforming them into holiday heroes.

8. Amazon boxes make perfect gift boxes
When it comes to wrapping a gift, I love that the Amazon shipping boxes are a perfect size. Save money when it comes to gift boxes by saving your Amazon packaging to reuse for your holiday gift-giving.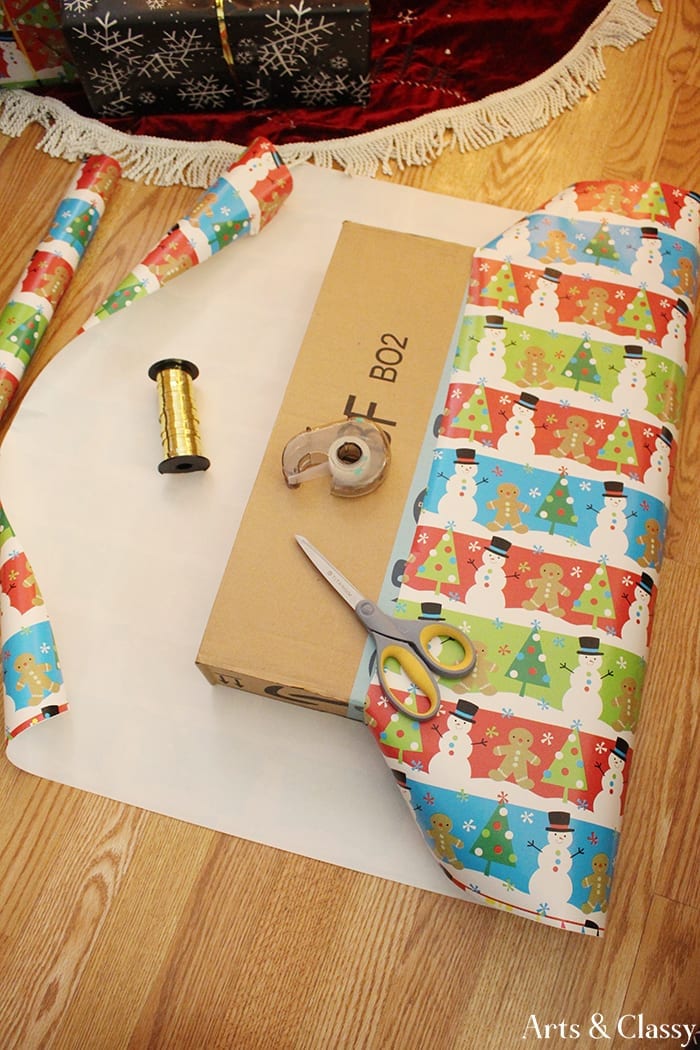 No matter what gifts you are purchasing, Amazon has your back in whatever time frame you need. That is what I love most about them. They make things so much easier and their site has so many items to choose from. It's beyond impressive.
Find the perfect gift that will deliver a smile to that special someone by visiting amazon.com/gifts for your last minute shopping for Christmas!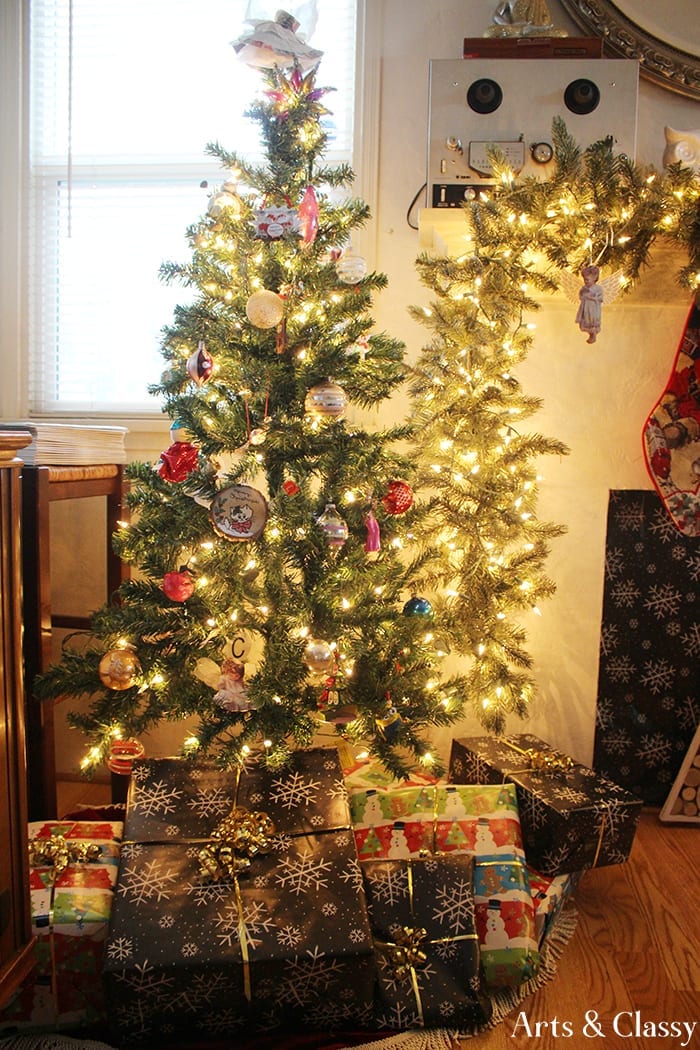 Do you currently use Amazon Prime? What's your favorite part of the service?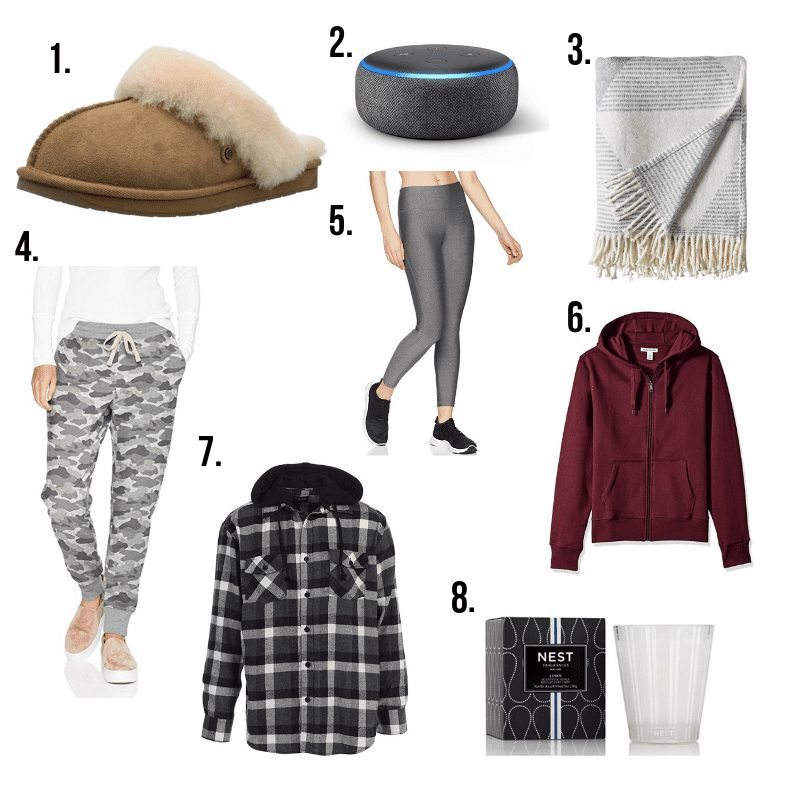 1. Cute slipper shoes  2. Amazon Echo Dot  3. Throw blanket   4. Jogger sweatpants  5. Full-length leggings   6. Hooded fleece sweatshirt  7. Removable hood plaid flannel shirt 8. Candle
If you liked this post you may also like:
Let me know what you think of these budget-friendly tips in the comments below.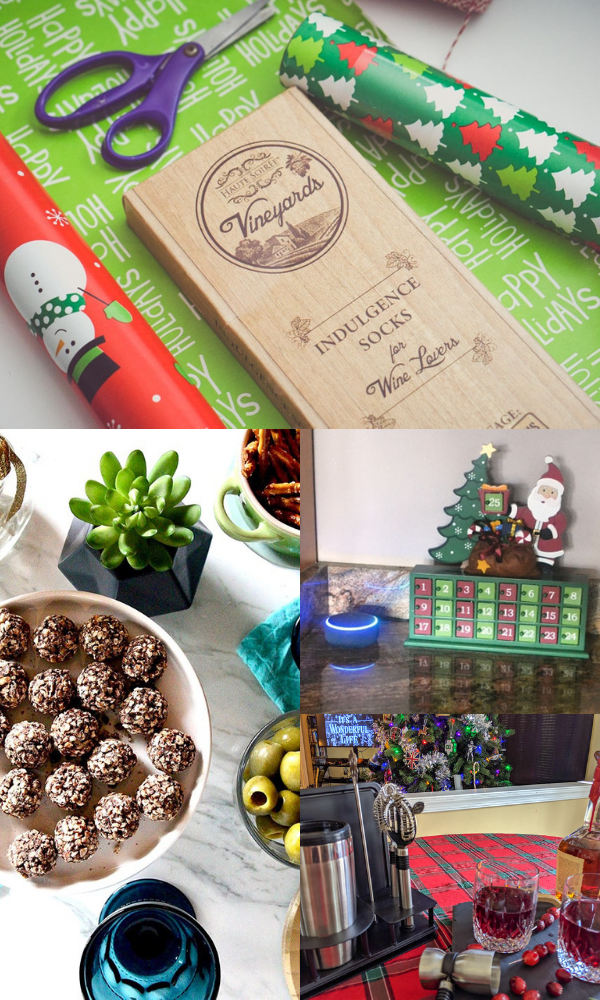 YOU WILL ALSO LOVE THESE POSTS TO HELP YOU DURING THE HOLIDAYS: