Organize Your Christmas Shopping (Free Printable)
The pressure of finding the perfect gift for your family and friends can be unbearable. What's worse, forgetting their favorite things or getting them something they don't want?
There is nothing more embarrassing than running around town only to realize halfway through ordering everything on Amazon wasn't enough time-especially when it includes someone who knows exactly what they need but still loves surprises just as much (if not MORE) than anyone else would!!
Below are some ideas for a variety of people you might be shopping for this Christmas.
Since we are friends, I want to help you stay sane and organized this holiday season. That's why I created a Christmas Shopping List (PDF) just for you! More details on this Christmas shopping planner are below.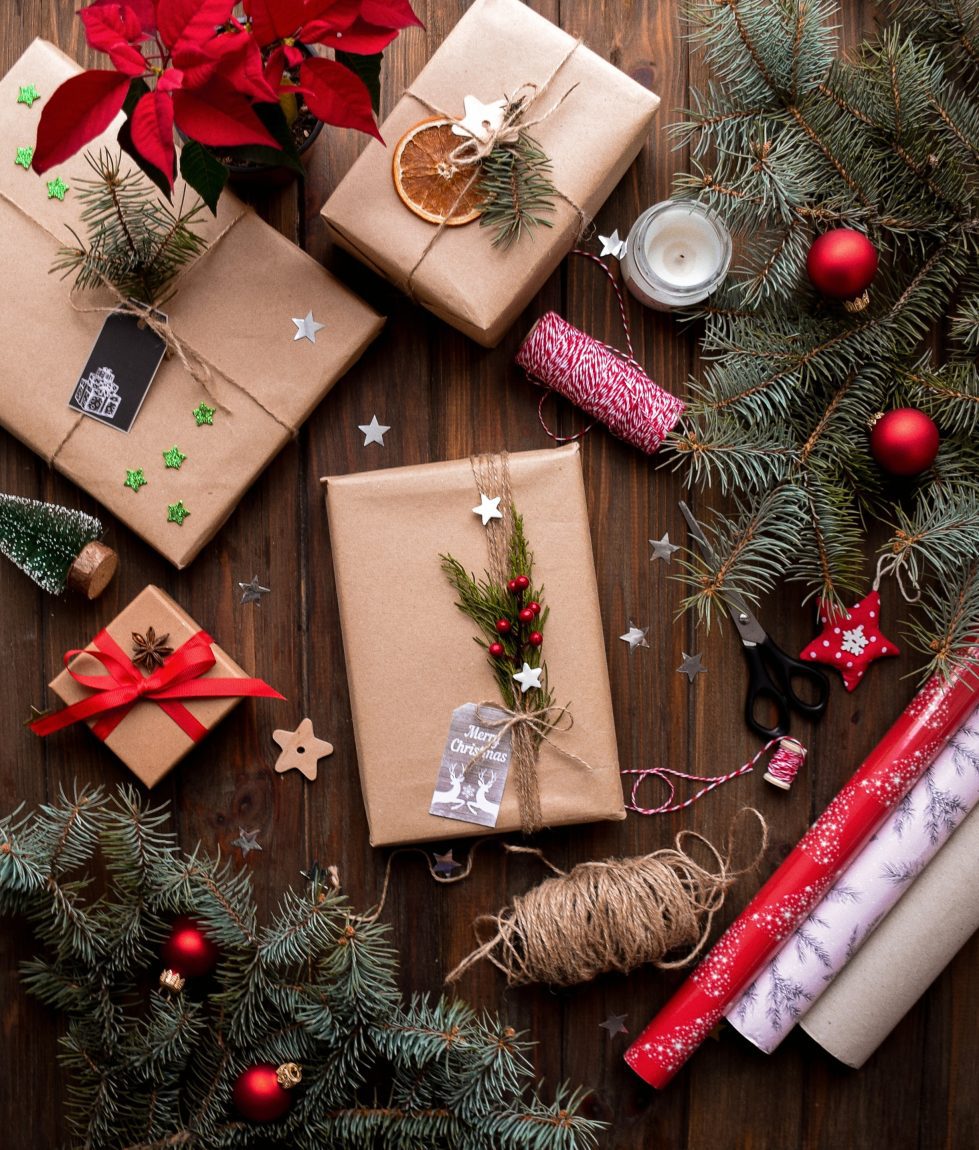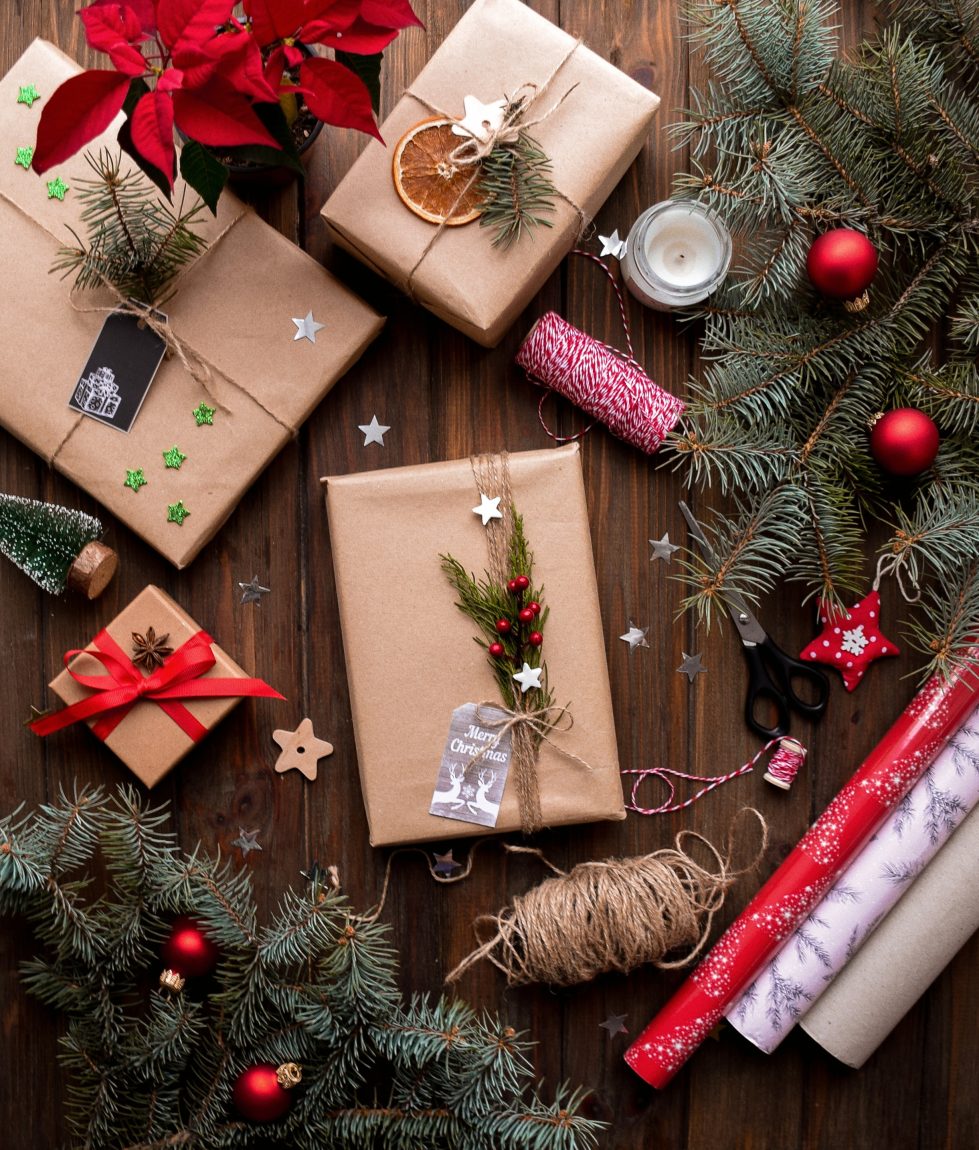 *affiliate links are included in this post.
Christmas Pajama Party
No matter if you are doing your Christmas shopping for individual people or a family, pajamas are always a great idea! I found so many pajama options online that won't break your budget.
Stocking Stuffer Secret Santa
​​Don't let the size of stocking stuffers mislead you! Good things often come in small packages!
Even though they are typically smaller than the presents wrapped underneath the tree, these tiny gifts can be just as exciting.
Finding creative ideas that check all the "wants" i.e. useful, cool, cheap and compact to fit in a stocking is not always so easy. See some ideas of the very best stocking stuffer ideas for friends and family. You can shop directly from the post below or through Pinterest.

Gift For Him
Men are incredibly difficult to shop for. Seriously. Christmas shopping can be a totally nightmare in this department. There's the typical husband who's already bought himself everything on his wishlist. The boyfriend with unique tastes. The son who completely forgot to send you his wish list. AND THAT father who insists that he's quite happy with nothing at all.
Basically, what I am saying is that they are all a pain in the ass! Haha! Not to worry, here are a variety of ideas for the man you are shopping for.

Gift For Her
Finding unique Christmas gifts for women can be a true test. No matter if it's your mom, sister, aunt, grandmother, niece, daughter, or best friend. These are some key finds when you're holiday shopping.
This gift guide is carefully curated to make sure they are gifts the ladies in your life would actually want. Get ready to start checking her name off the list and get all the ladies in your life gifted up here.

Gift For Pets
Whether you're a cat person or a dog person, his list is full of products that will point you in the right direction. While our canine and feline friends are simple to please, that doesn't mean they don't appreciate the finer things in life. 
Our pets give us unconditional love every day, and that kind of loyalty deserves presents. 

Free Printables
It's pretty much time to really start planning out your holiday gift-shopping list. I wanted to make something for you that could really help you with that process. I created a free gift shopping list printable for all your gift-giving needs this season.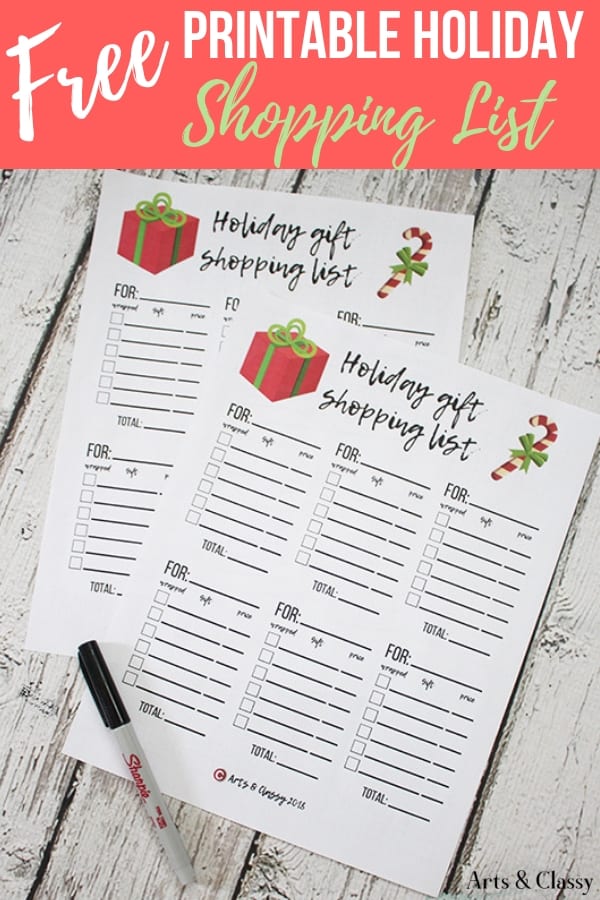 As I have aged, I have grown to be way more budget savvy. This skill has absolutely translated into my Christmas shopping. It's smart to set a budget for yourself and stick to it.
This holiday shopping printable will help you eliminate the amount of stress and anxiety that comes post-Christmas day if you didn't budget out your Christmas shopping.
I want to know what my budget is and how much I anticipate spending on all of my loved ones. In the past, I have made a lot of gifts, and this budget gift list has helped when I buy supplies for my DIYs.
This year I do not anticipate making too many presents and I pretty much know what I want to get for all of my loved ones already. I like having a plan and I thought this would help you too!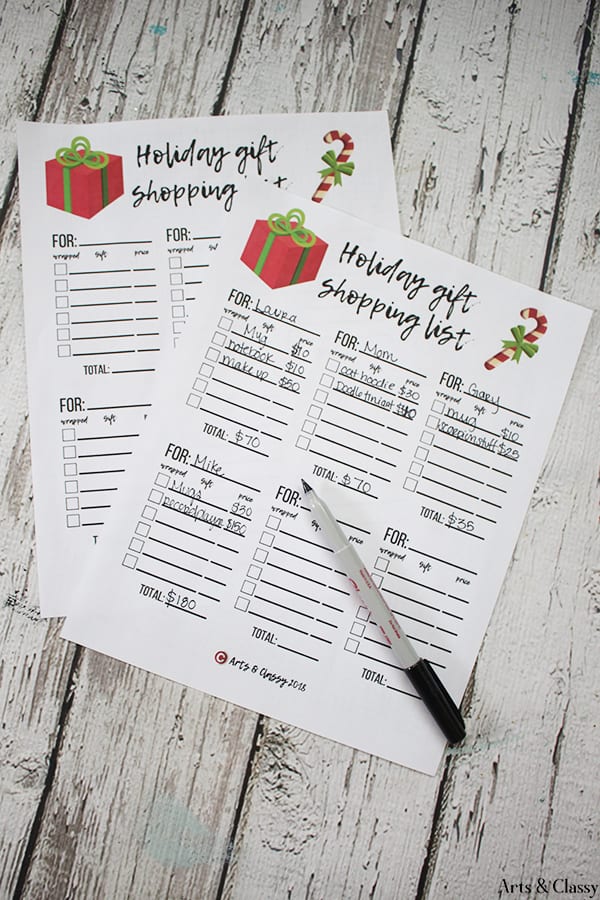 4 Steps to get your hands on this printable…
Click [HERE] or on the image below to be taken to a sign-up form.
Fill out the form – first name and email
Confirm your subscription
Then you will have access to this printable PDF.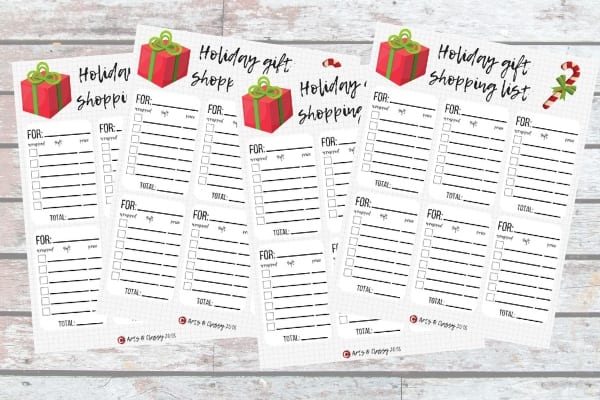 I hope you like this Christmas shopping list printable to help you get through the holidays! It was fun to make and I hope to keep making more free printables that you can use throughout the year.
Let me know what you think of this printable in the comments below. I always love feedback and if it really helps you then it will help me make more things you like in the future.
If you liked this post, you may also like: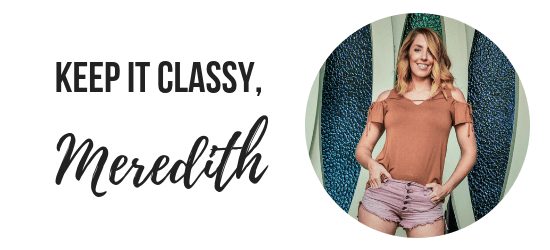 Join the newsletter!
Subscribe to get the latest classy content by email.