Life and Home Organization are more important than some give credit for. You don't have to spend a small fortune in order to declutter your life, home, and mind.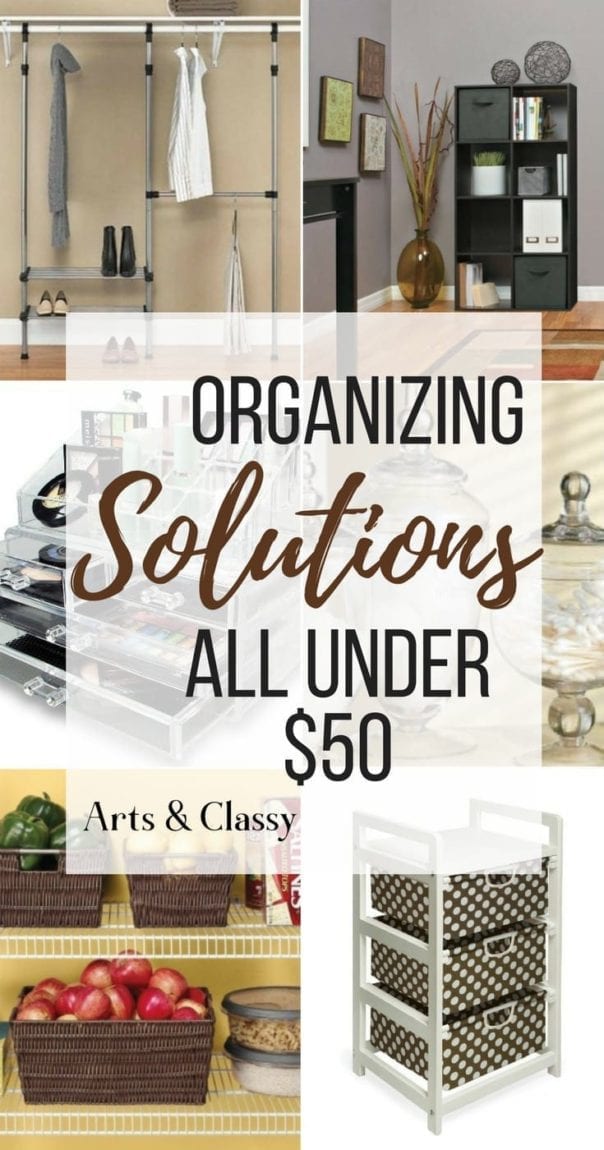 When every new year starts, getting more organized from the year prior is usually on many people's list of resolutions.
Why is this the case? Many of us tie "being organized" as a healthy tool and as a stepping stone to being successful!
I am falling love with organization this month. I am diligently trying to work on a multitude of systems in my home to make my life and mind clear.
Being organized and having a place for everything in your life and home can not only declutter your your space but also your mind. When the mind feels clutter free, I believe that is when brilliant ideas can be born.
If you are looking to work on organization, you don't need a big bank account to get there. Check out some amazing things I found for you, and all under $50. I try to look out for my readers and how they can make their lives better without spending an arm and a leg.
This post contains some affiliate links for your convenience. Click here to read my full disclosure policy.
Home Organization Essentials
1. Purse Organizer* – Take the pain out of purse organization with this easy over the door storage at the bargain price of $9.99.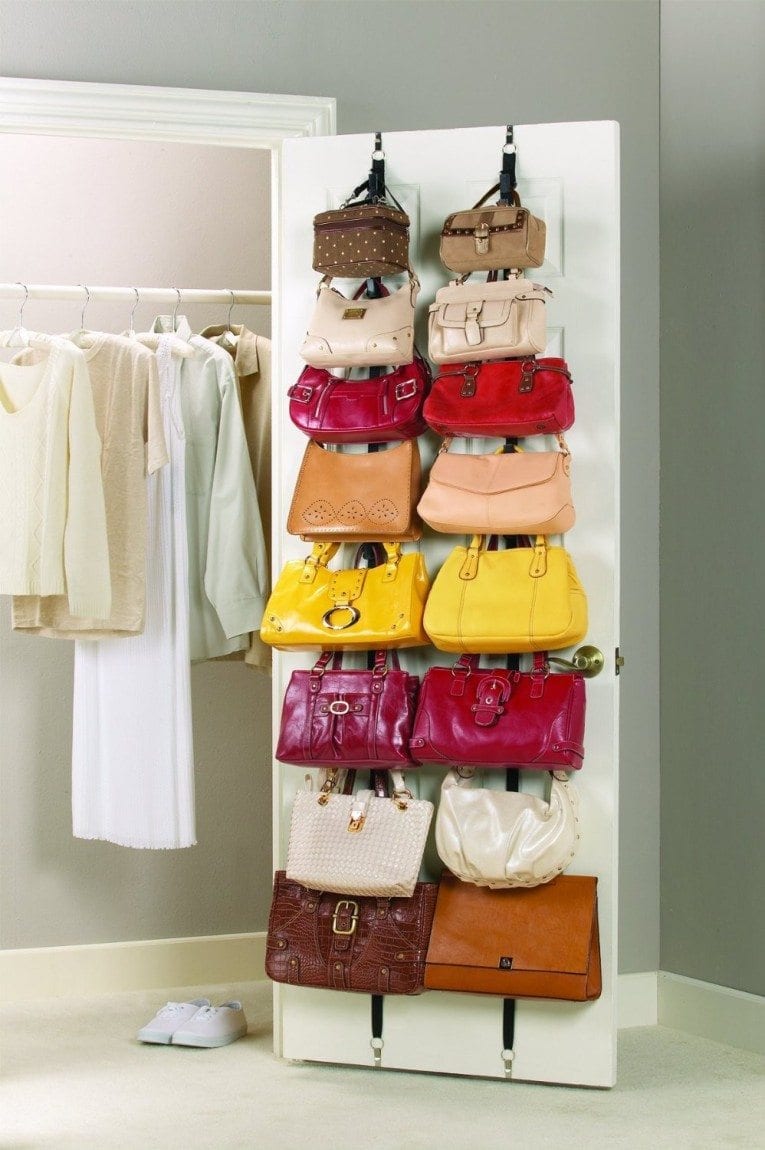 2. Wall Mounted Key and Mail Rack* – helps you when you walk in the door. Drop your mail off so you know where it is later when you go to open and pay your bills. Also, never have that "OMG Where are my keys?" thought again! At $12.99 this chic metallic rack can change your world when walking in the door from a long day at work.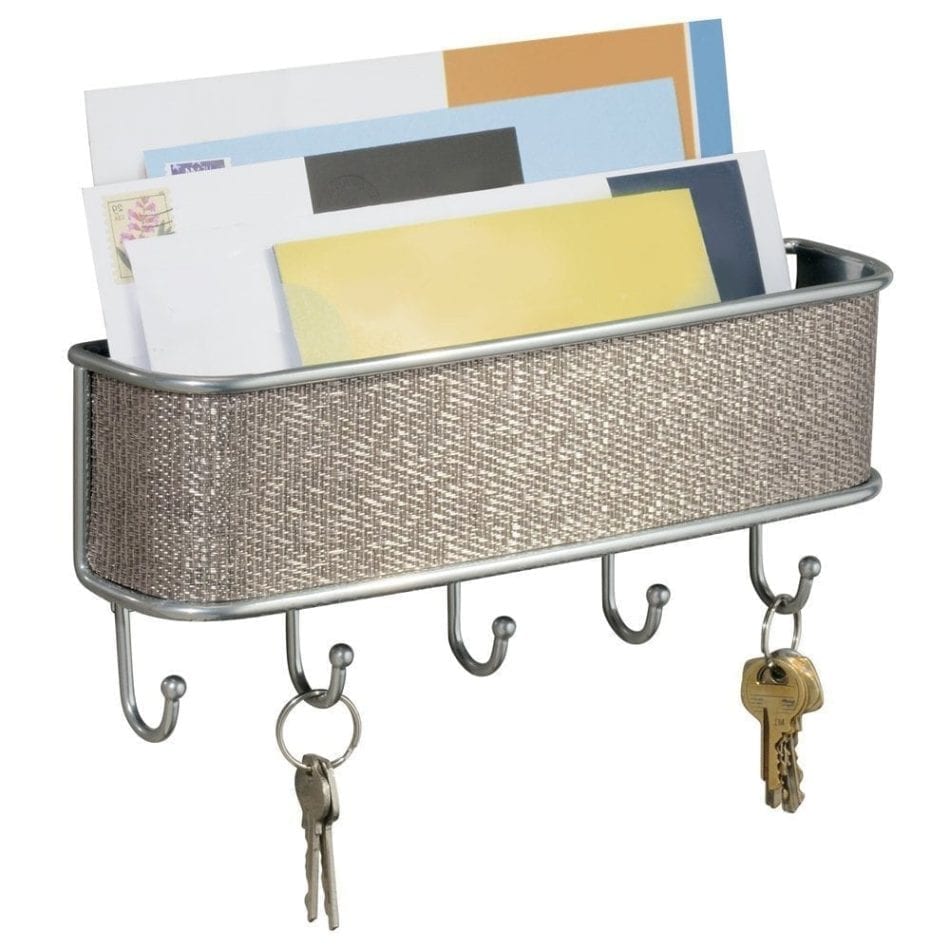 3. Set of 3 Glass Cannisters* – I don't know about you, but my home is my sanctuary and I love filling it with pretty things! These are the perfect addition to organize your bathroom items. You could even organize nail polish bottles or hair ties!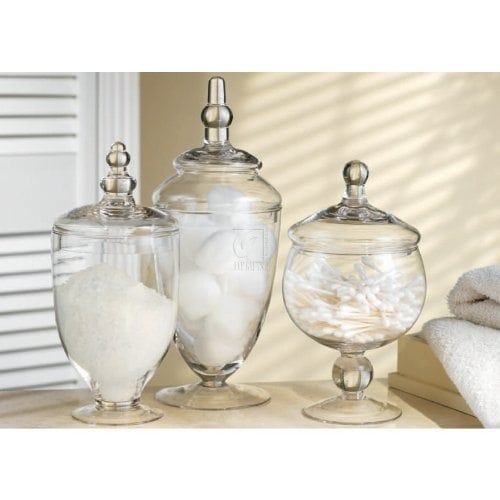 4. Drawer Divider Organizers* are my favorite, especially when it comes to undergarments. It's important to keep your clothes organized so that everything is easier to find in the morning when you are getting ready for work etc. At $18.99 for a set of 4, anyone can squeeze this into their monthly budget.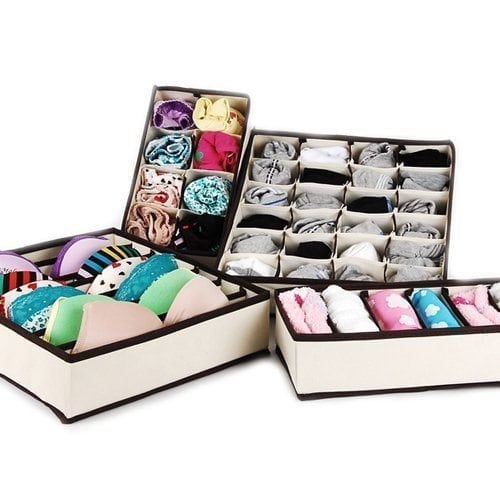 5. Nile Acrylic Jewelry and Cosmetics Storage* – I have seen these exact items at The Container Store for twice as much as I found online. These little units are clean looking and never go out of style and can be used for a variety of items. I have even seen people use them for nail polish organization.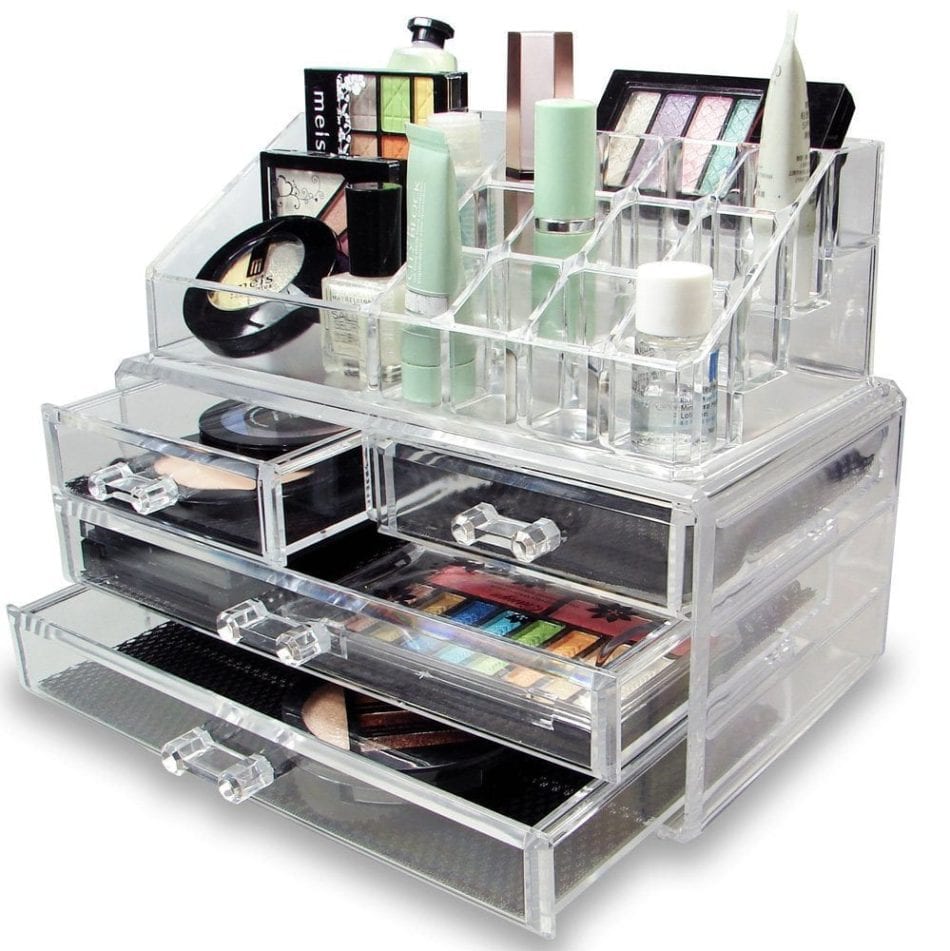 6. Colorful Plastic Document Boxes (set of 5)* – I love these little boxes because they are perfect for a multitude of things. You could use them for stationary, letters, keepsakes, nail polish storage, photographs, etc etc. Pretty much anything you can fit it in and organize. The versatility sold me on these.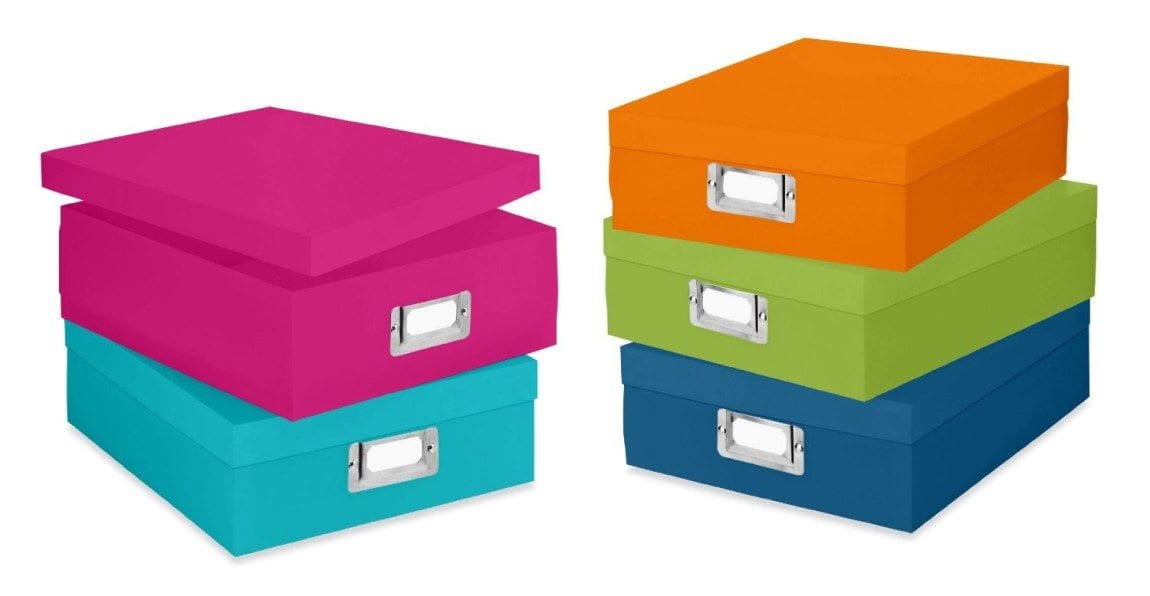 7. No Slip Velvet Hangers (set of 50)* – I personally use these and I love them so much! I have regained so much more of my closet space because of these thin no slip hangers.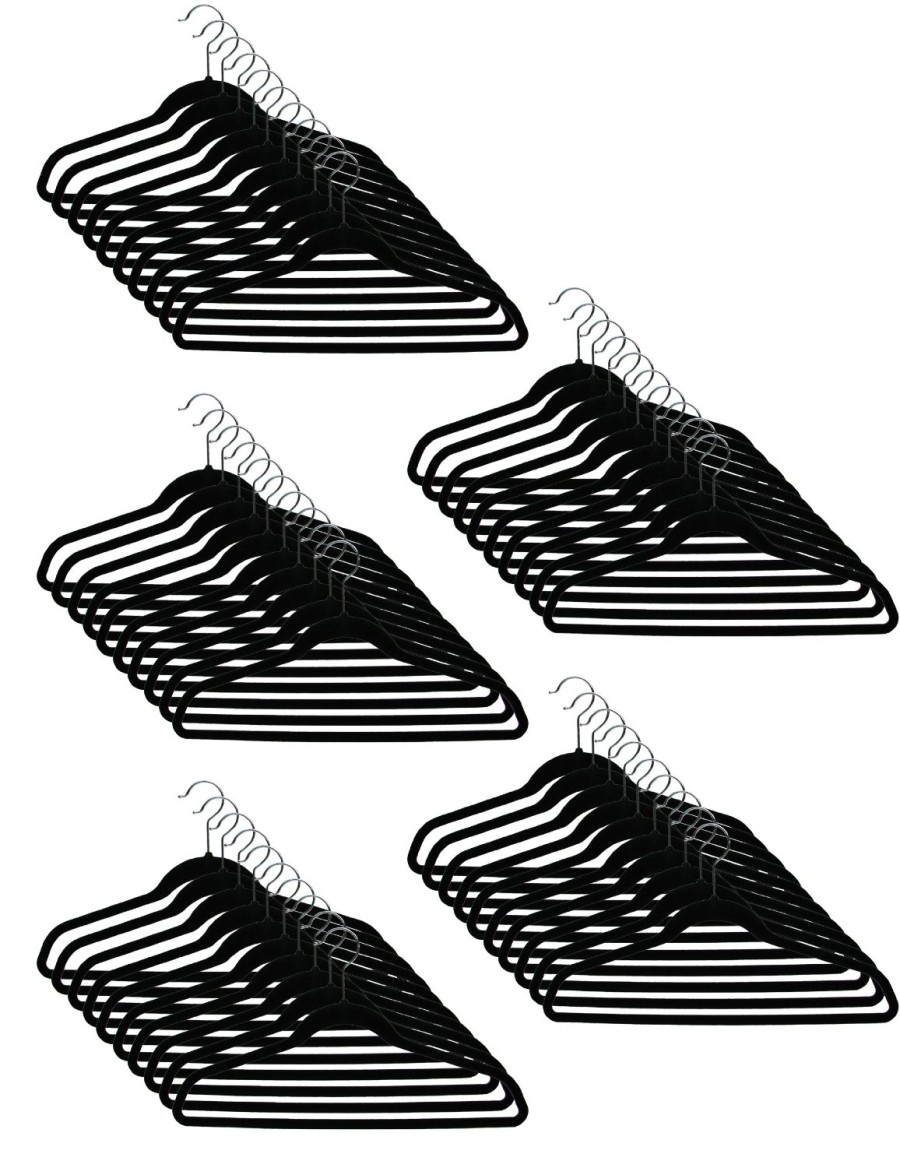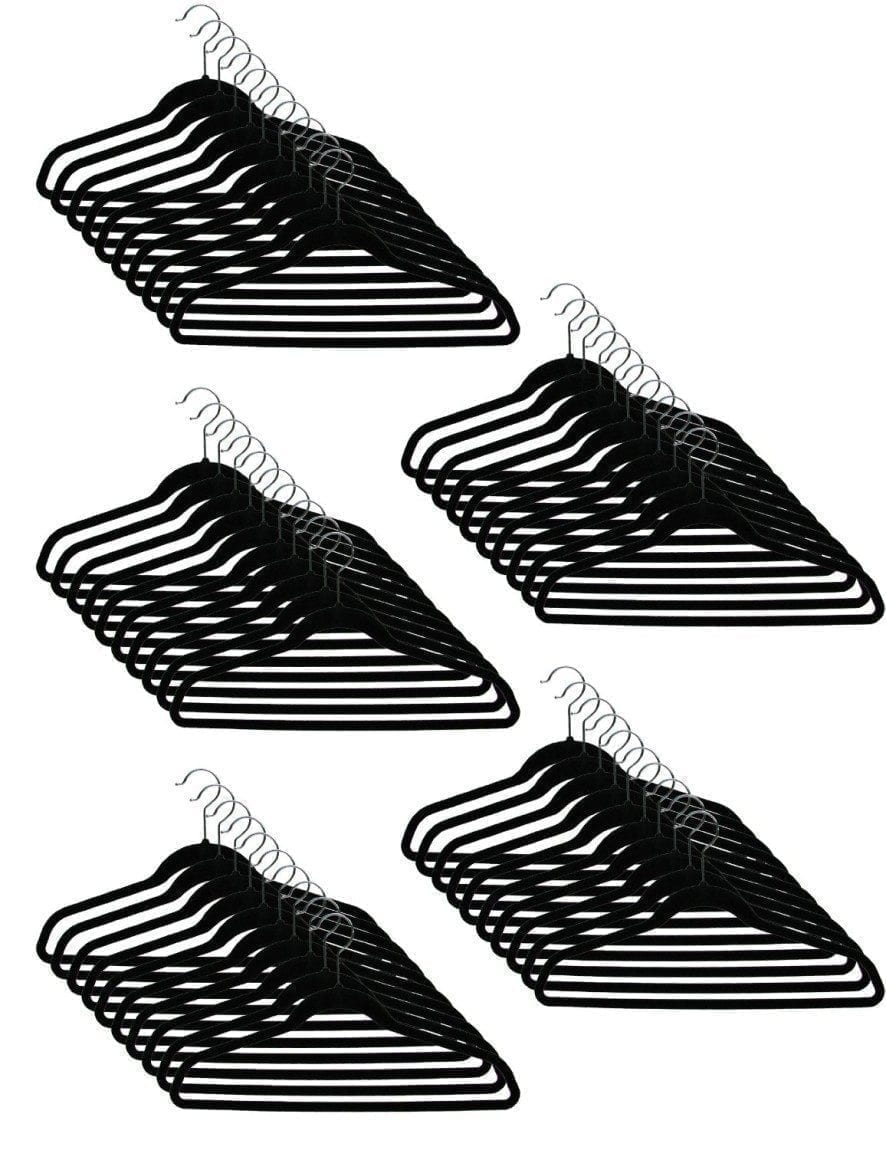 8. Closet Rod Organizing System* – I am considering purchasing this system because I just discovered it while researching this post. I have a renters closet with a top bar similar to this one. I would love to use the space more effectively with this system and at $33.00 it's a lot less expensive than I thought it would be.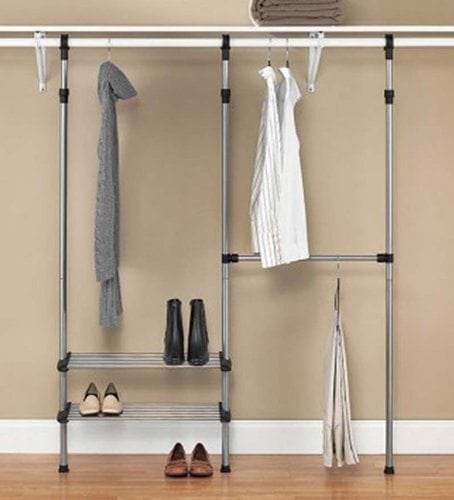 9. Cube Organizer* – I have one of these cube organizers in my office, but I purchased mine from Target and it was definitely more pricey there. I love this unit because you can purchase little cloth bins to stow in the cube sections. I use it all the time in my home office space.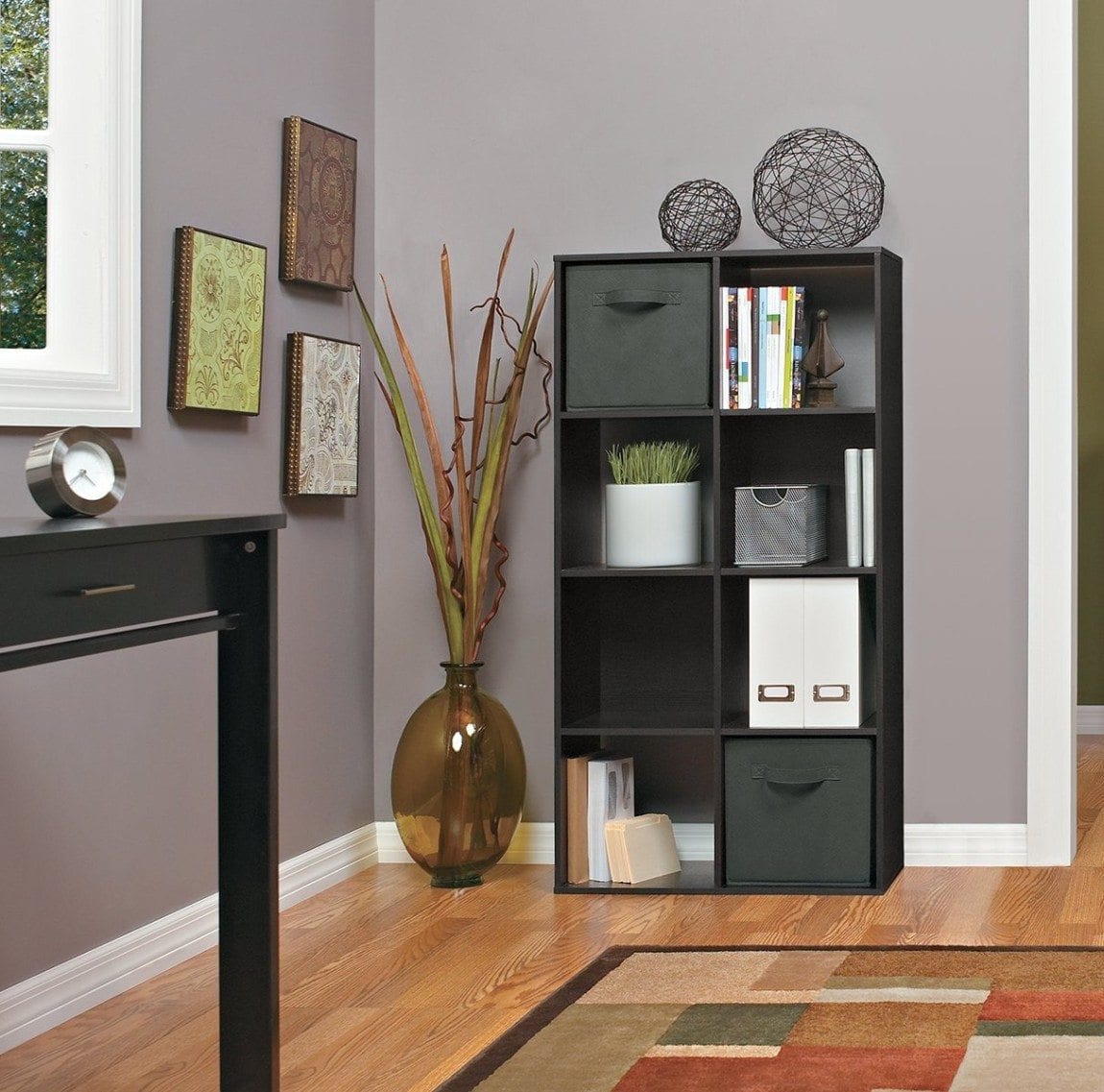 10. Polka Dotted Storage/Hamper Unit* – I think this little storage unit is the cutest. It is also pretty narrow, so it can fit in smaller spaces. If you use it as a hamper, it would easily fit in a small closet or even a bedroom without appearing like an eyesore (as most laundry bins do) OR you could use as a toy bin in a child's bedroom. OR it could work in a crafting space to organize supplies.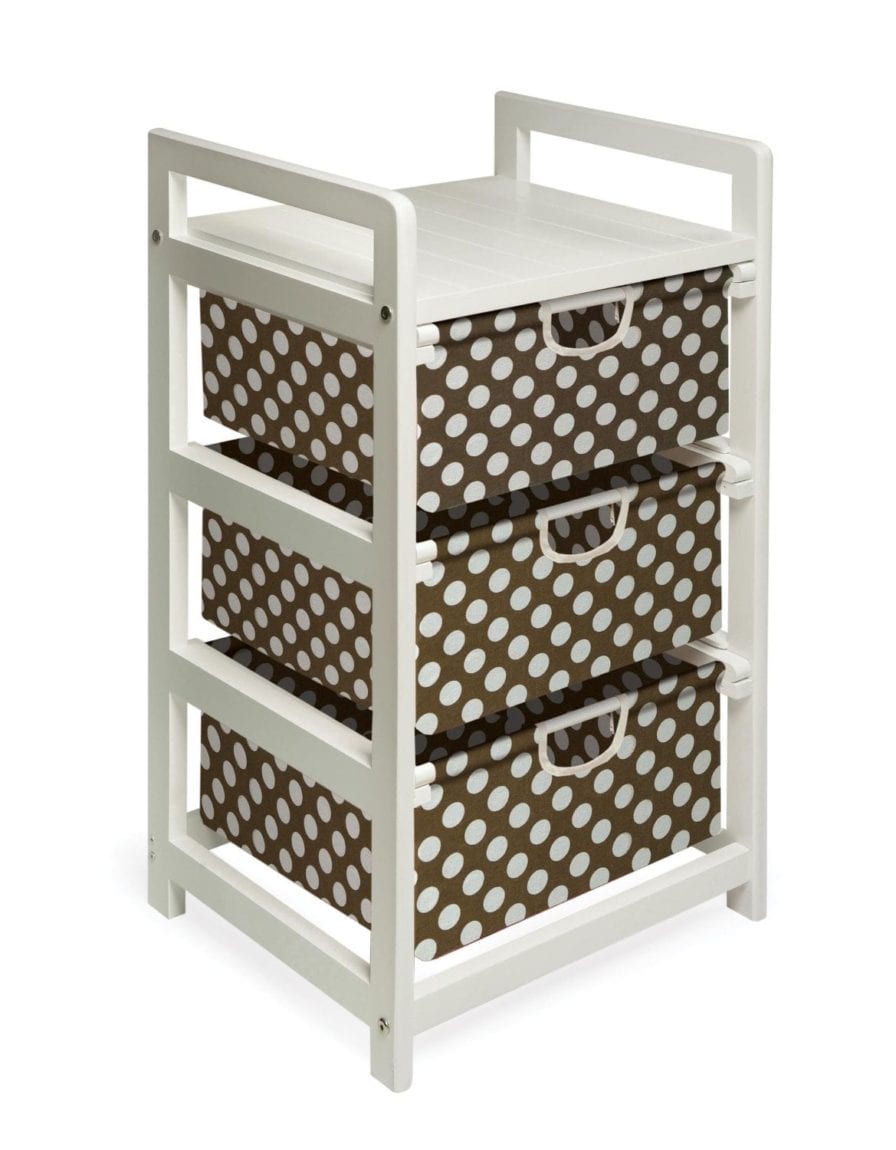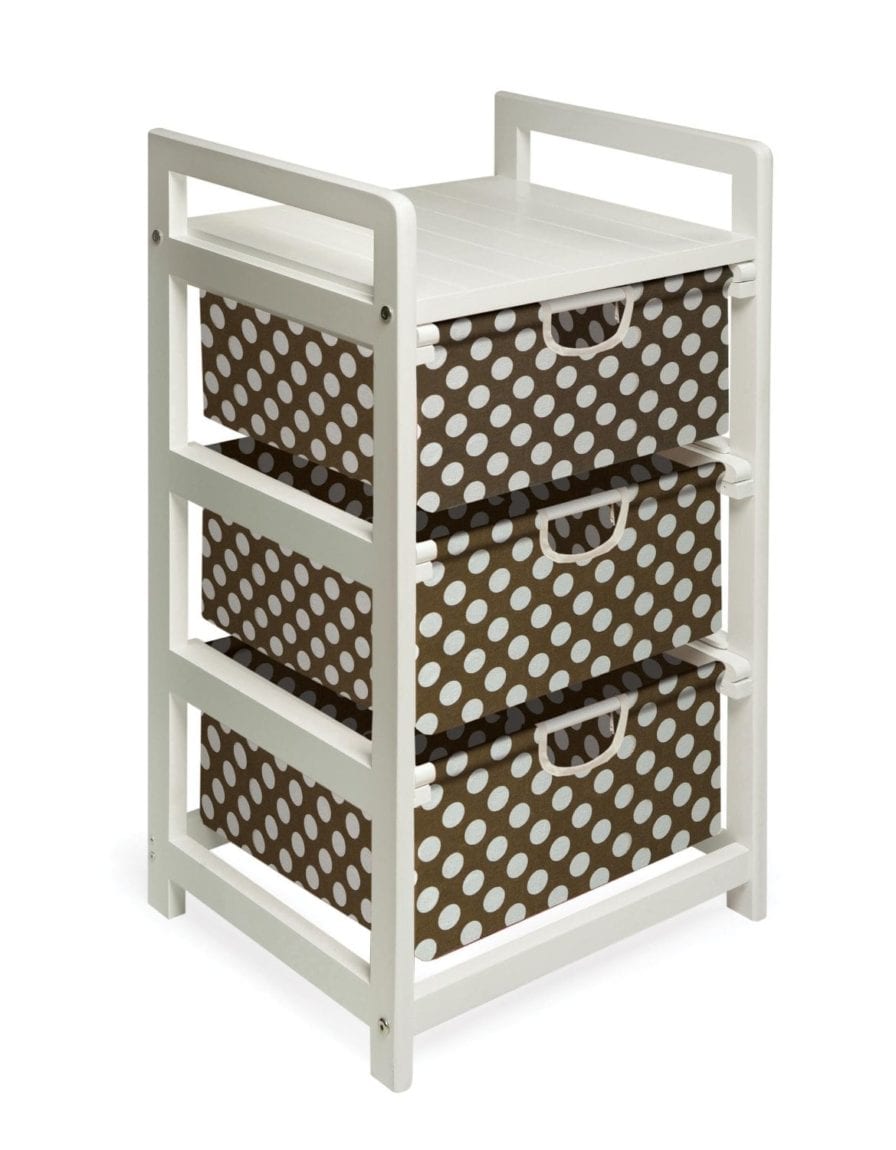 11. Rattique Baskets (Set of 3)* – I love baskets and bins to help organize my life. I love the way these baskets are used to stow fruit in the pantry. But you could use these stylish baskets for anything you want to organize in your home.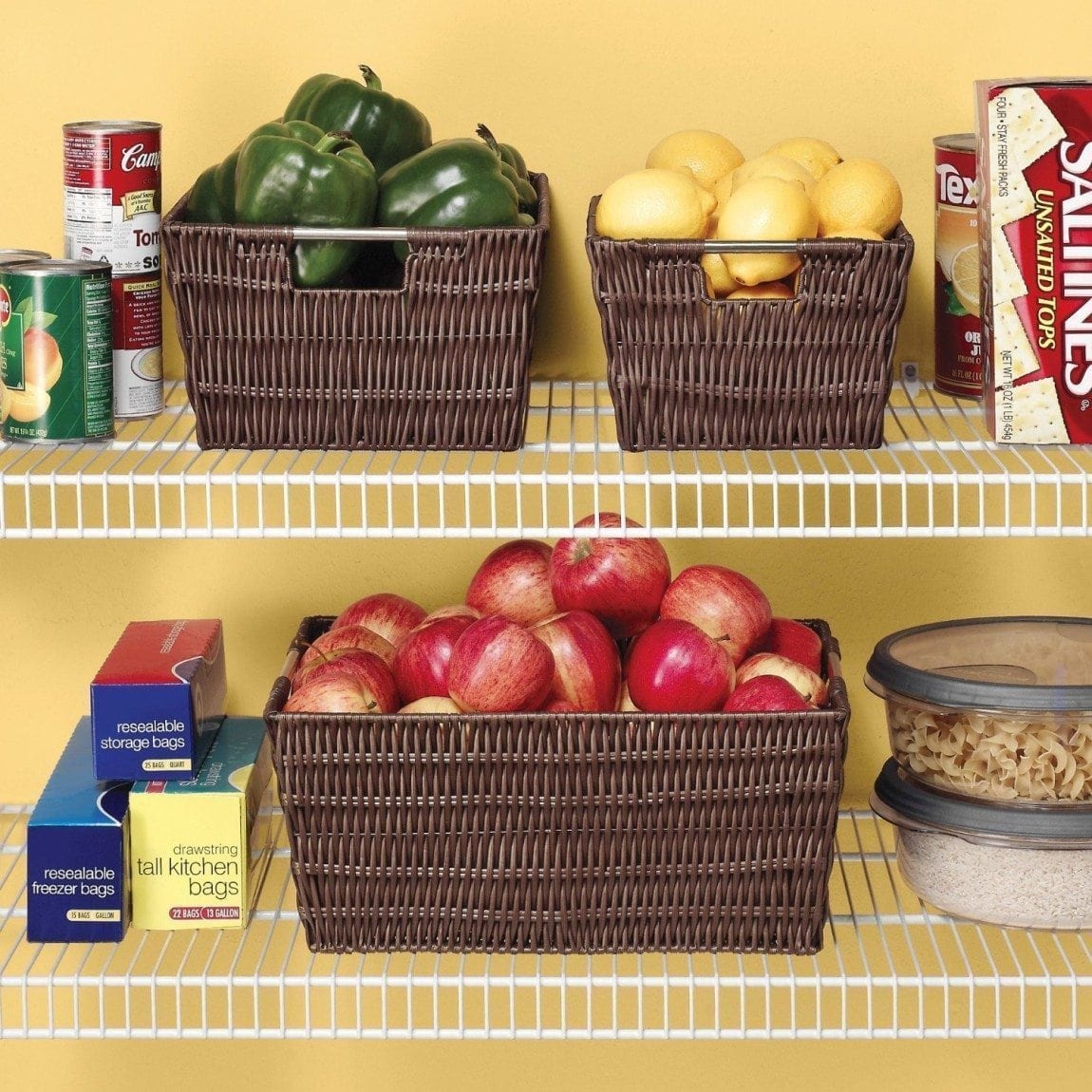 12. Shoe Organizer* – If you are like me, you probably own a lot of shoes. I love this shoe rack because it loos clean and it also can hold 40 paris of shoes at once! Score! Every girl should have one.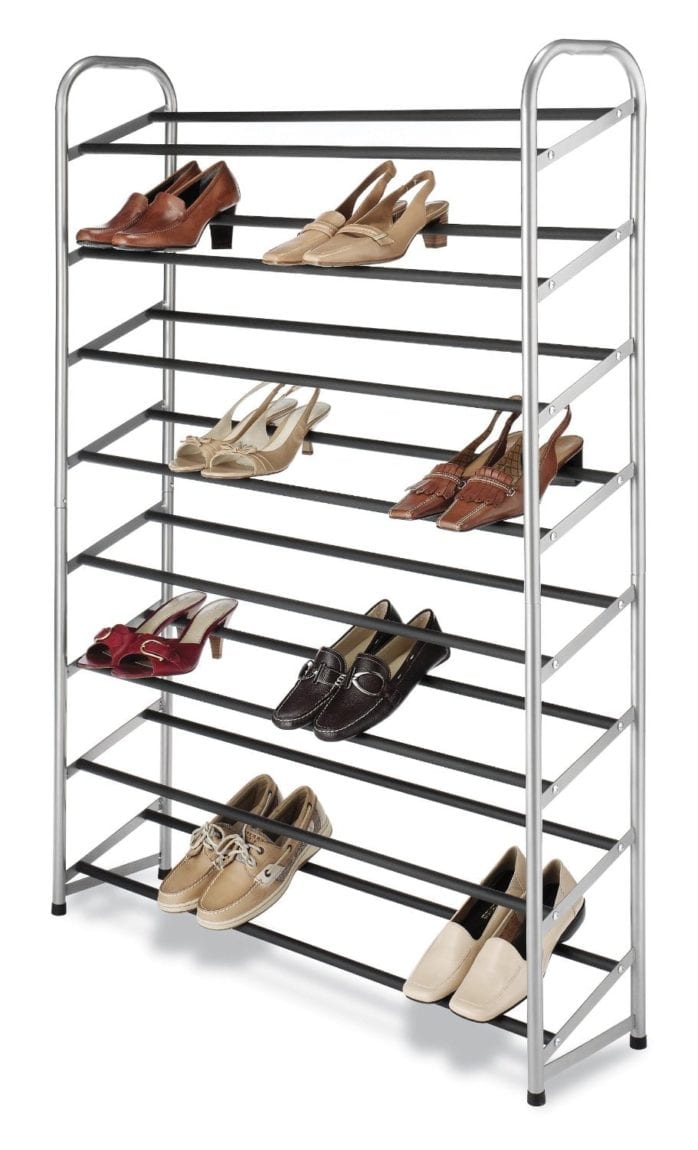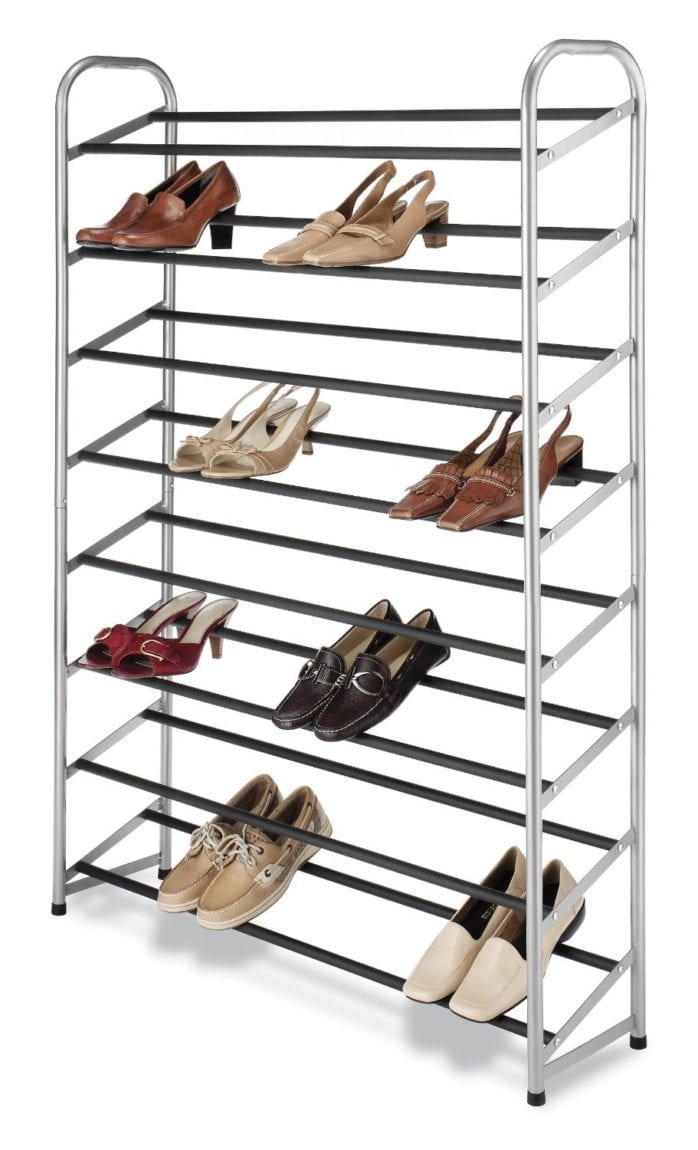 There you go! 12 things that can help you regain some organization in your home. Declutter your space with ease and on an easy low budget! Let me know what you think!
[Tweet "Organize your home on a budget under $50! #homedecor #getorganized "]
Also, stay tuned for more in this series where I will help curate how to better organize your life and biz on a budget!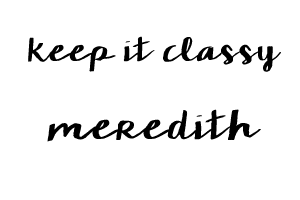 Here are a few more organizing posts that I think you'll love: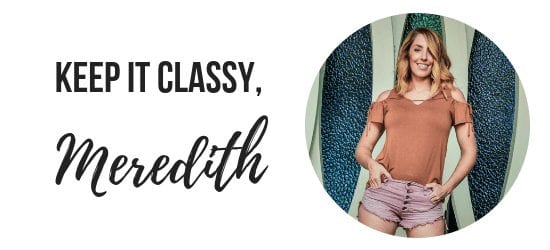 Subscribe to get your printable!
Get the "Do what you love" art printable now!