I consider myself somewhat of a seasoned blogger as I have been building my business online at Arts & Classy now for almost 4 years!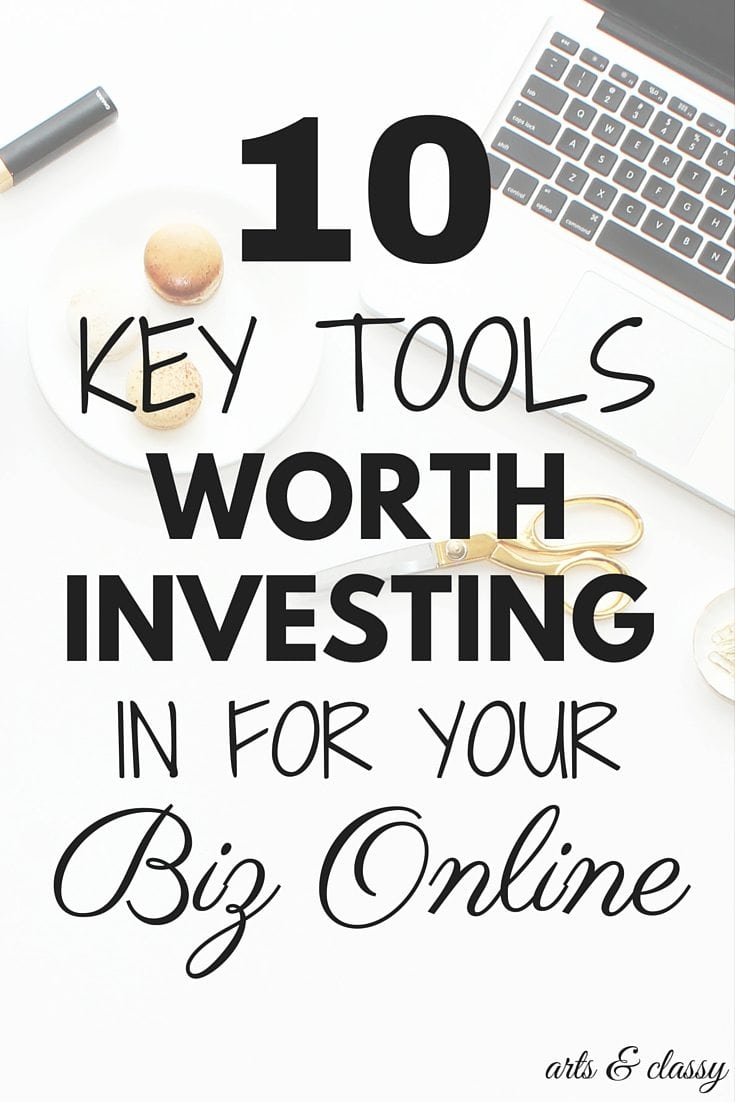 I can not believe the time has flown by so fast. But I will admit, I didn't start investing in other tools to help me until I was making 1k a month on the site. If you haven't seen my blog traffic and income reports, you should absolutely check them out. I share every way I make money online with my blog as I go along this blogging journey.
So that means, I have had over 1 years experience investing in helpful tools that could help me work less without having to hire a VA. These tools that I am about to share with you are ALL tools and resources that I have personally used and found success with my business online.
With the info that I learned from a book or blog post I read or the program that helped me free up my time, I have been able to focus my attention on the things I love to do which is really helping to push my business forward.
One of my goals this year is to hire a VA to help me a few hours a week with all my clerical work that I do not want to do.
Who is this post for? This post is for the person that already has a business online or a blog and is ready to start making investments in it, to someone that had the capital when starting their blog. If you want to start a blog, I can teach you how to set up your web hosting and WordPress site HERE.
OK… this is going to be a meaty post. I didn't intend for this post to be that way, but I want to make sure I am giving you as much value as I can.
There are affiliate links in this post as no additional cost to you. If you make a purchase for one of the recommended tools I am showing, I may earn a small commission. This goes towards site upkeep and expenses. 
$118/yr (for unlimited scheduled pins) or $15/mth (for 400 scheduled pin limit) investment. There is a reason why this is my #1 recommended tool. 
I love this tool because I am now able to schedule my pins in advanced. Since 66% of my traffic is coming from Pinterest, I knew I needed to step my game up and pin more strategically and aggressively. I love the over all Dashboard in Tailwind (pictured below).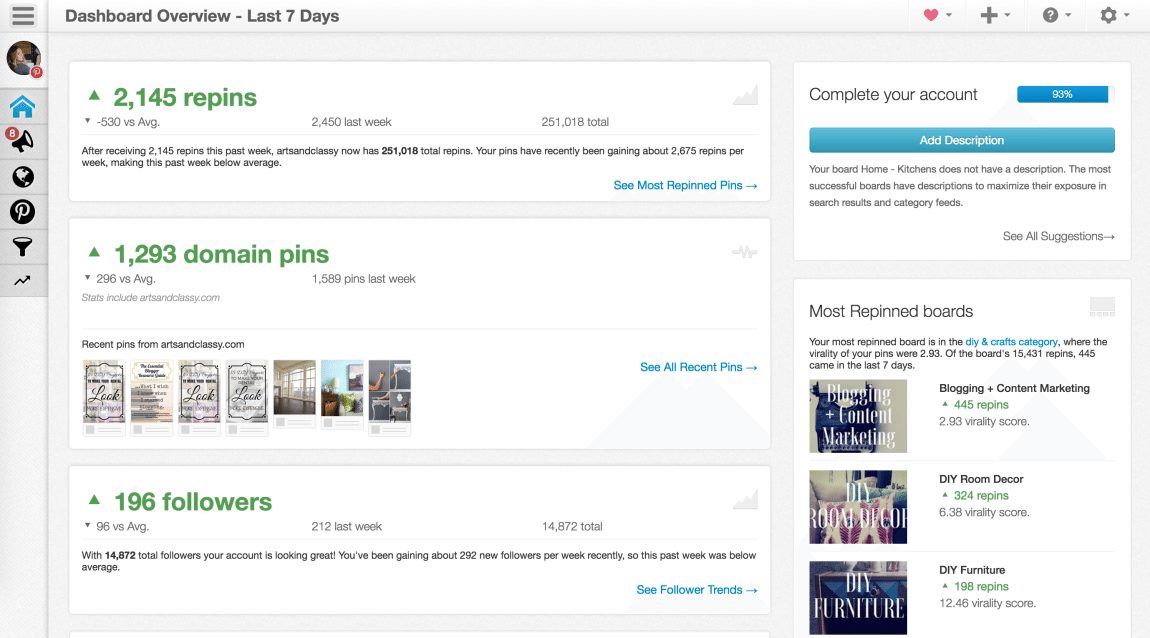 This is the actual publisher, and it shows you your upcoming scheduled pins. Not you can probably see based on how many pins I currently have schedule that 400 pins per month is not going to cut it.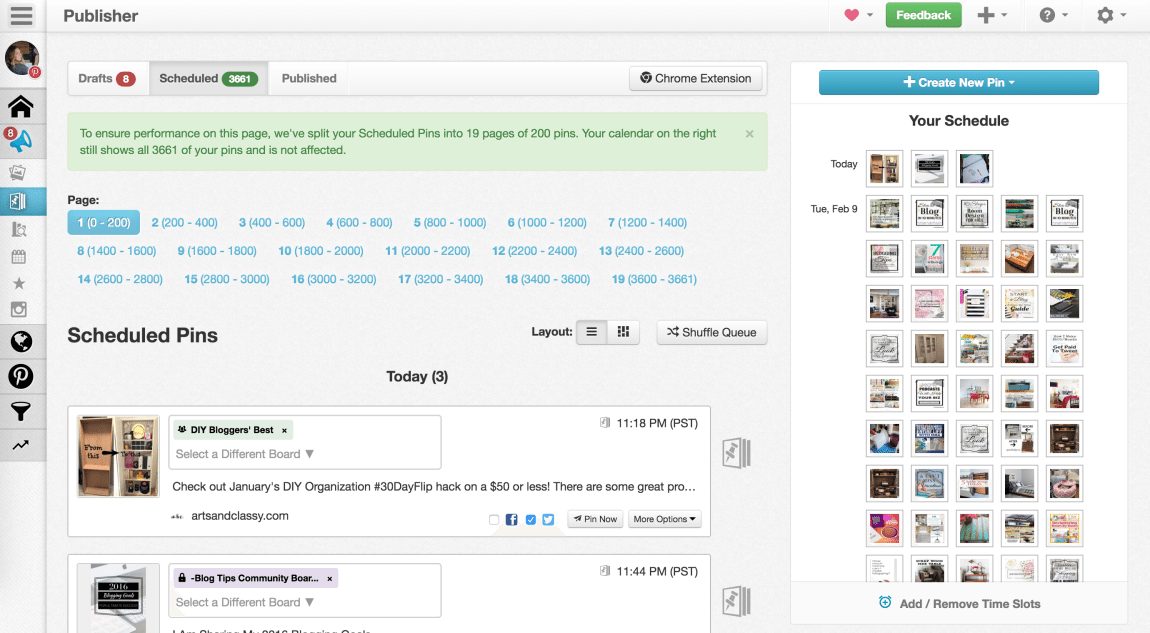 This is my favorite feature.
You can create board lists between your own boards, group boards, and private boards. I am dabbling with Boardbooster, but I am loving Tailwind and finding it much more effective.
By creating a board list, when you go to schedule your next pin, it saves you a ton of time. By typing in the board list you want to assign the pin to, you can schedule your pins much faster. Also, don't forget to shuffle your scheduled pins a couple times just to mix up the pins better. The goal is to make them look more organic and mixed in with a variety of other pins.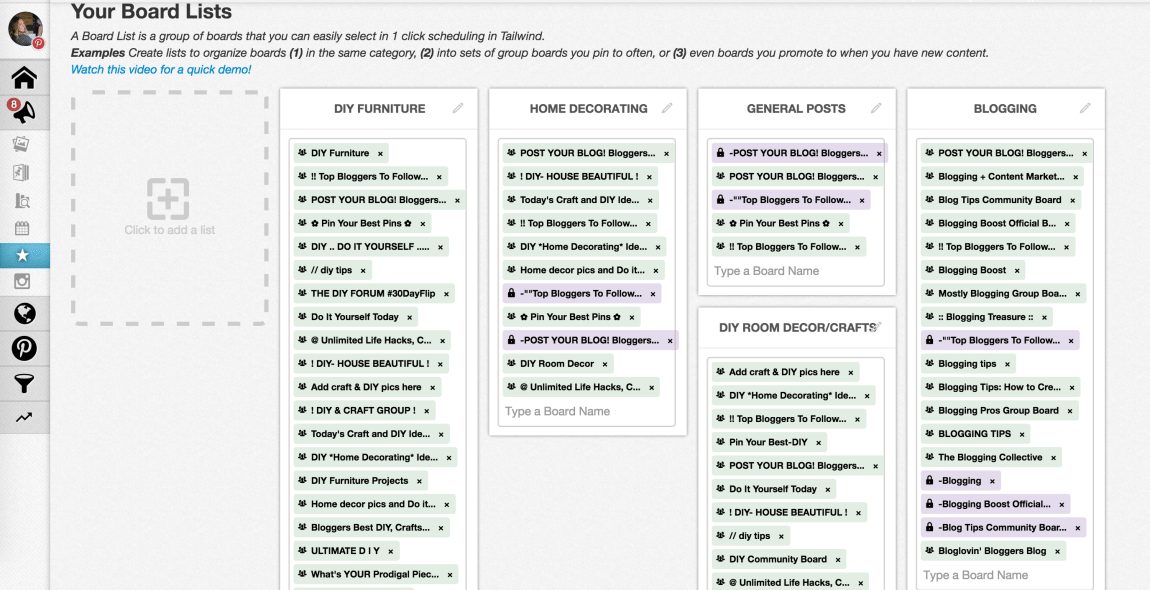 $49/mth investment. There is a reason this is my #2 recommended tool. This has helped save me time on 3 platforms… Facebook, Linkedin, and Twitter. 
Here is how it works. First, you will create categories.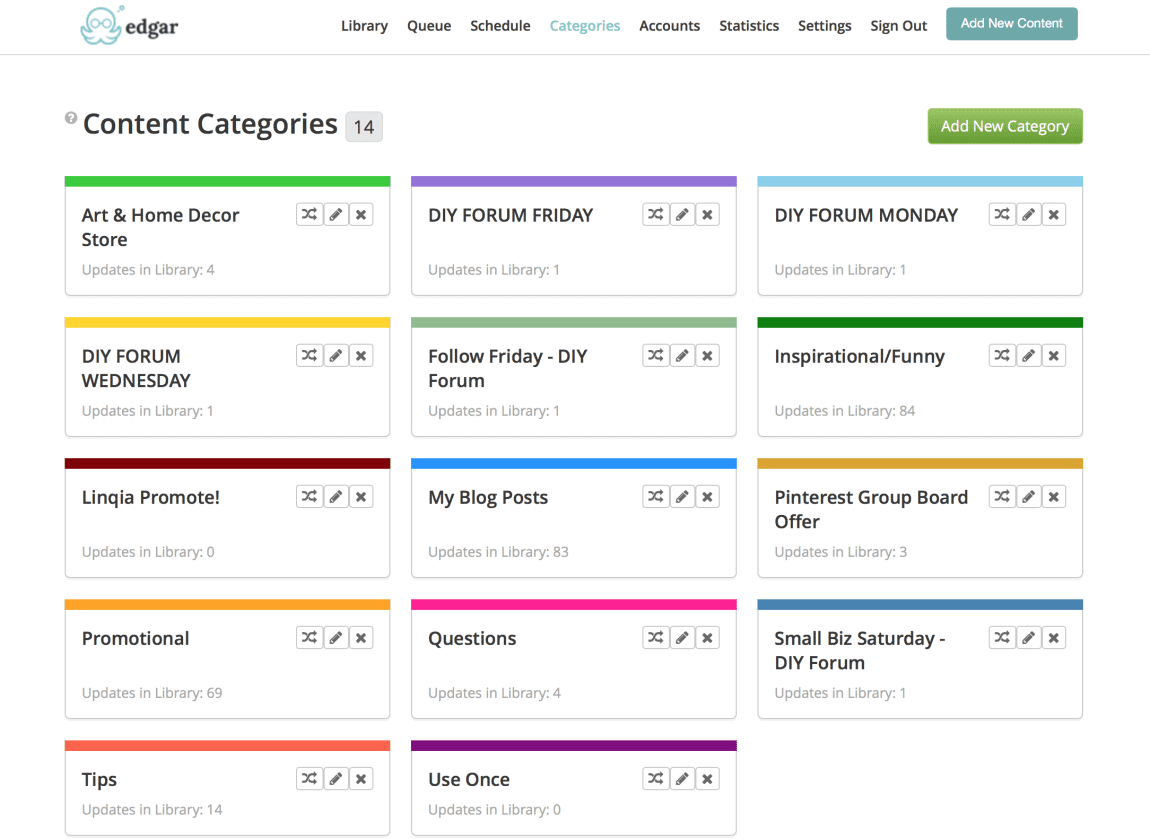 Then you will make a schedule!
You can make a schedule for Facebook (personal page, any fan pages you have, and any private groups you are apart of), Linkedin, & Twitter.
I really only use the quote of the day that I do on my personal FB page. Otherwise I only utilize it for business.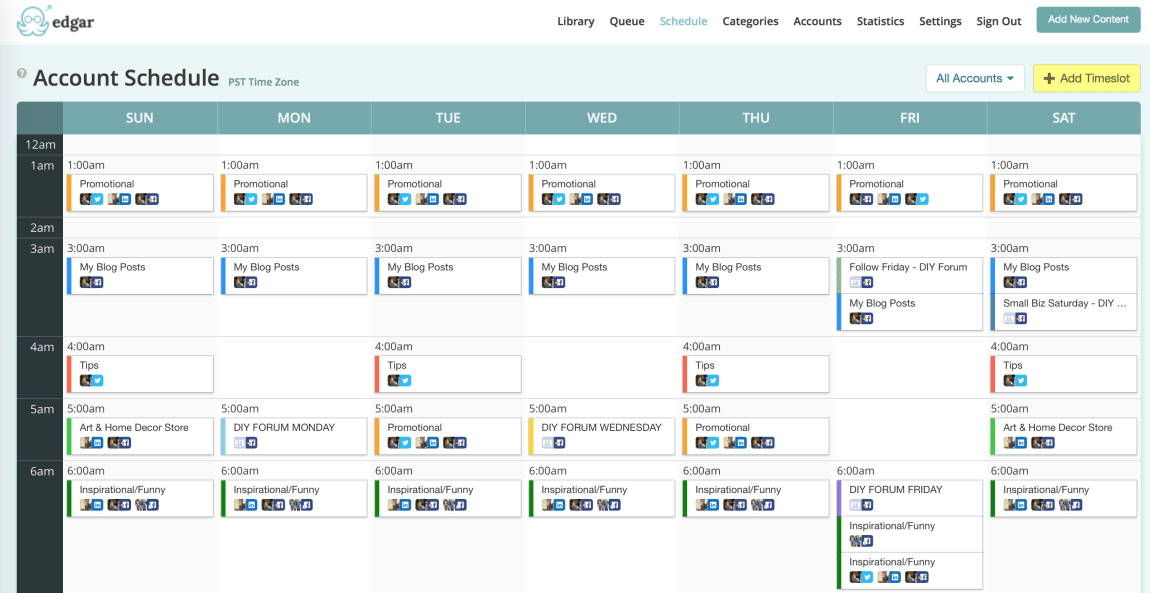 Then, you can add content to your assigned categories that will go out based on the schedule you created. You may have to play around with your schedule for the first few months to figure out what works best for you.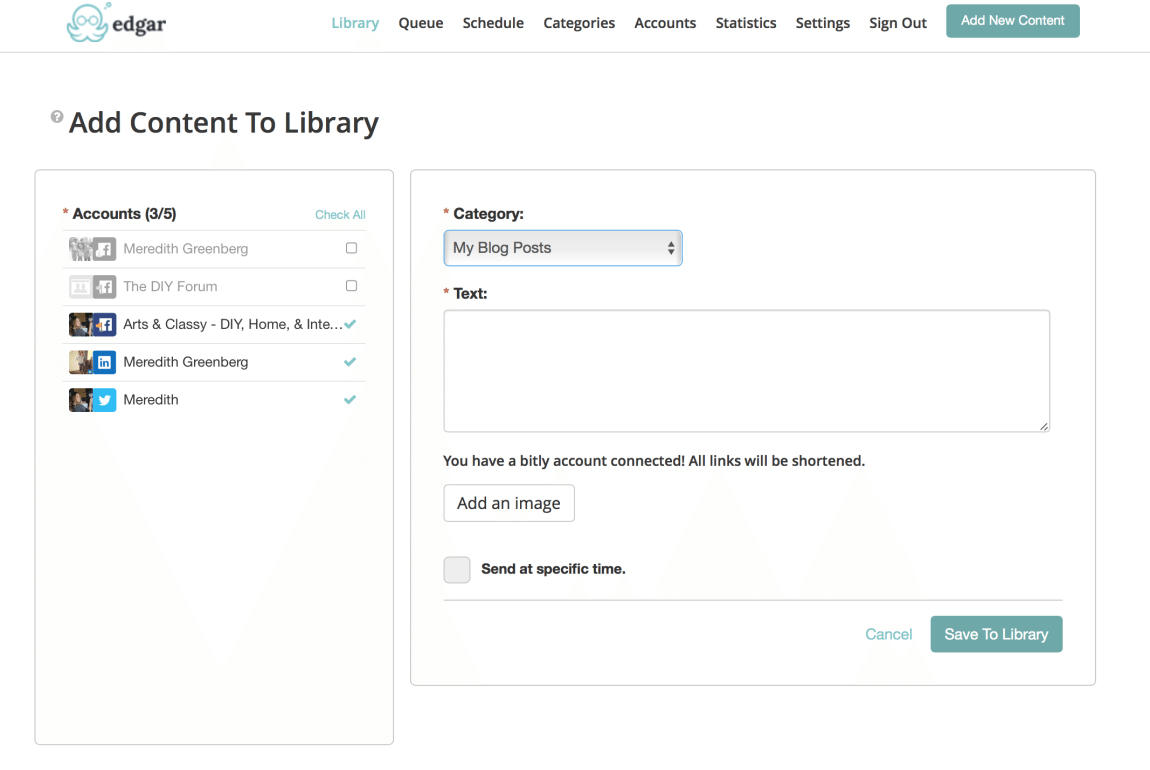 After you add your content to your library, you can view what posts have shuffled and will be going out next based on your schedule.
As you can see, I am taking full advantage of optimizing my passive income streams using this social media automation tool. This has helped me boost my passive income earnings.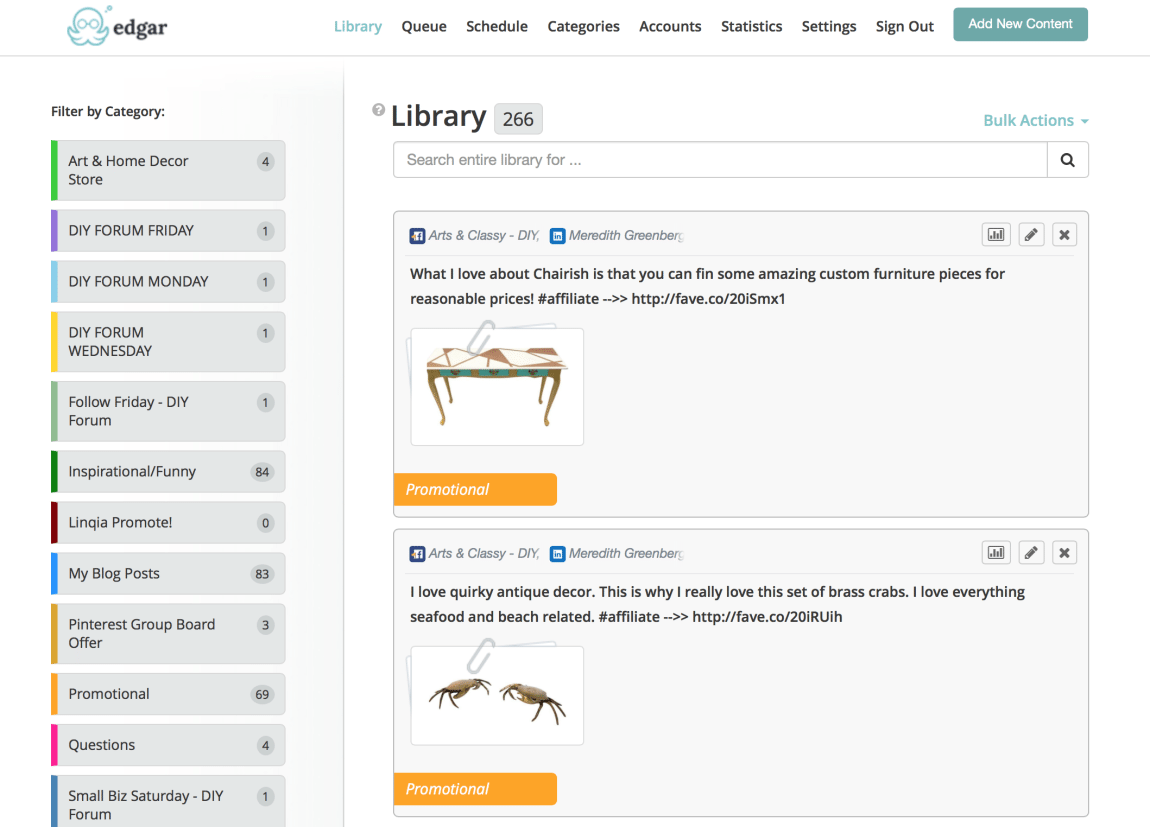 Plus plan $28/yr  or $4.90/mth investment
Elite plan $149/yr or $14.90/mth investment
I just recently signed up for this plan since I have been actively working on growing my Instagram account. In addition to editing and bettering my images, I am also learning when the best times to post are! This is where this hand program comes in handy.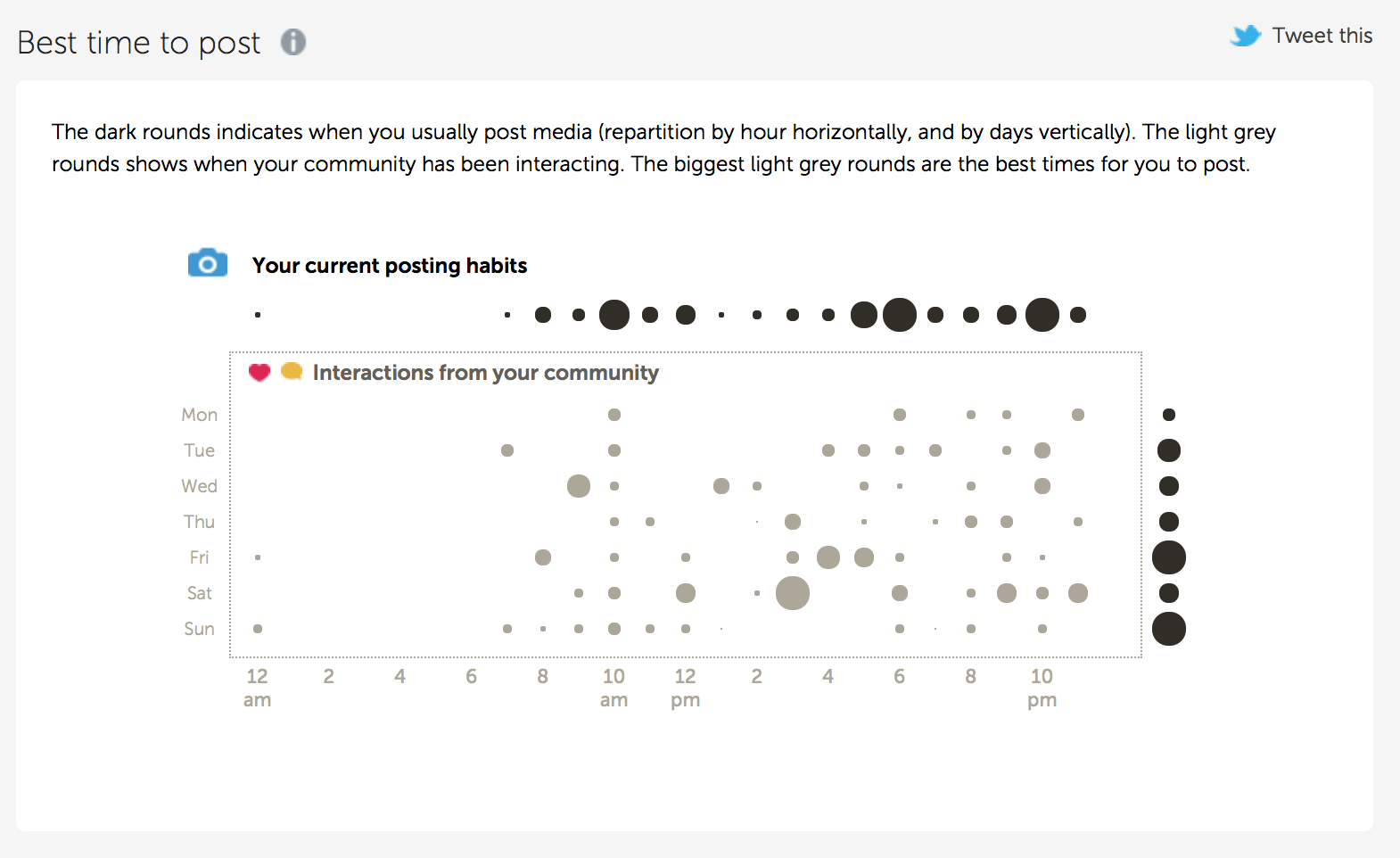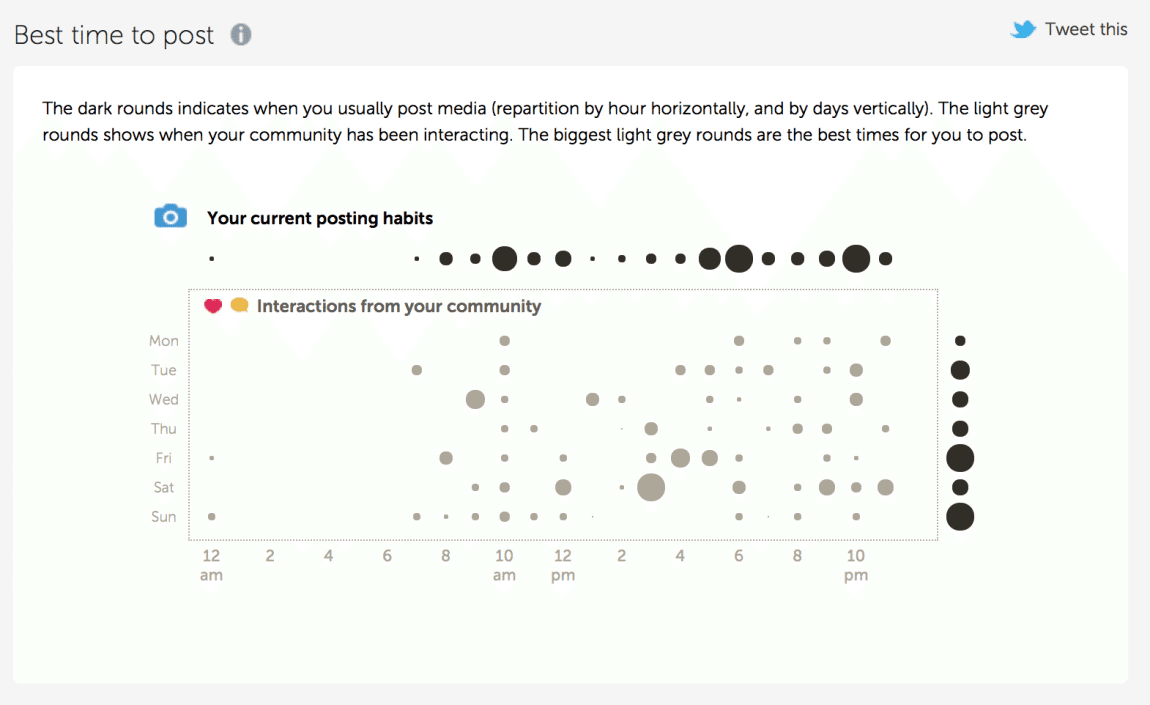 $9.99/mth or $99/yr investment.
I use this tool every day. It is also great to install the extension tool on your desktop in your tool bar. You can access your dropbox like another Finder file… that is… if you are working on a Mac. Sorry… I only speak Apple. I used to use a PC desktop for a majority of my schooling, but as soon as I got into college. It was bye bye Dell and HELLO Apple!
I store all my blog posts and graphics in my Dropbox. I also back that up with my 1 TB external hard drive. I am paranoid about losing files I suppose… even though I am terrible at organizing my files in my folders. That is a whole other story and I will get to improving on that later this year.
$40 for the extended deal  investment.
You should absolutely invest in her extended package with the video tutorials for setting up your accounts with the companies she works with. I completely believe that having the actionable video tutorials will help you get started making money sooner than I did. I found this book in Oct. 2015 and after implementing strategies I learned from this book, has helped me boost my income a lot.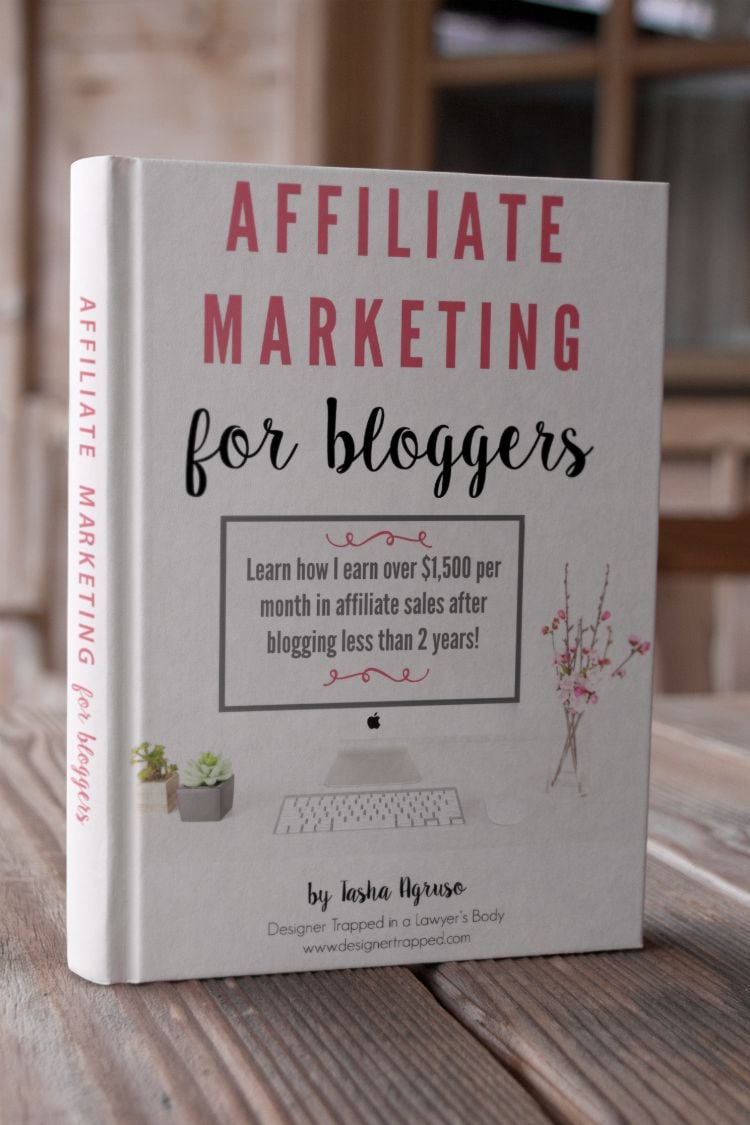 $5.95/mth  investment 


This is the web hosting service that I personally use and LOVE! I used to use Go Daddy but once I started getting decent traffic, my site began crashing consistently. This began hurting my site reputation. I decided to sign up for 3 year hosting with BlueHost and I am approaching my 1 year anniversary with them in May.
To this day, I am still very happy with my hosting.
$700 investment.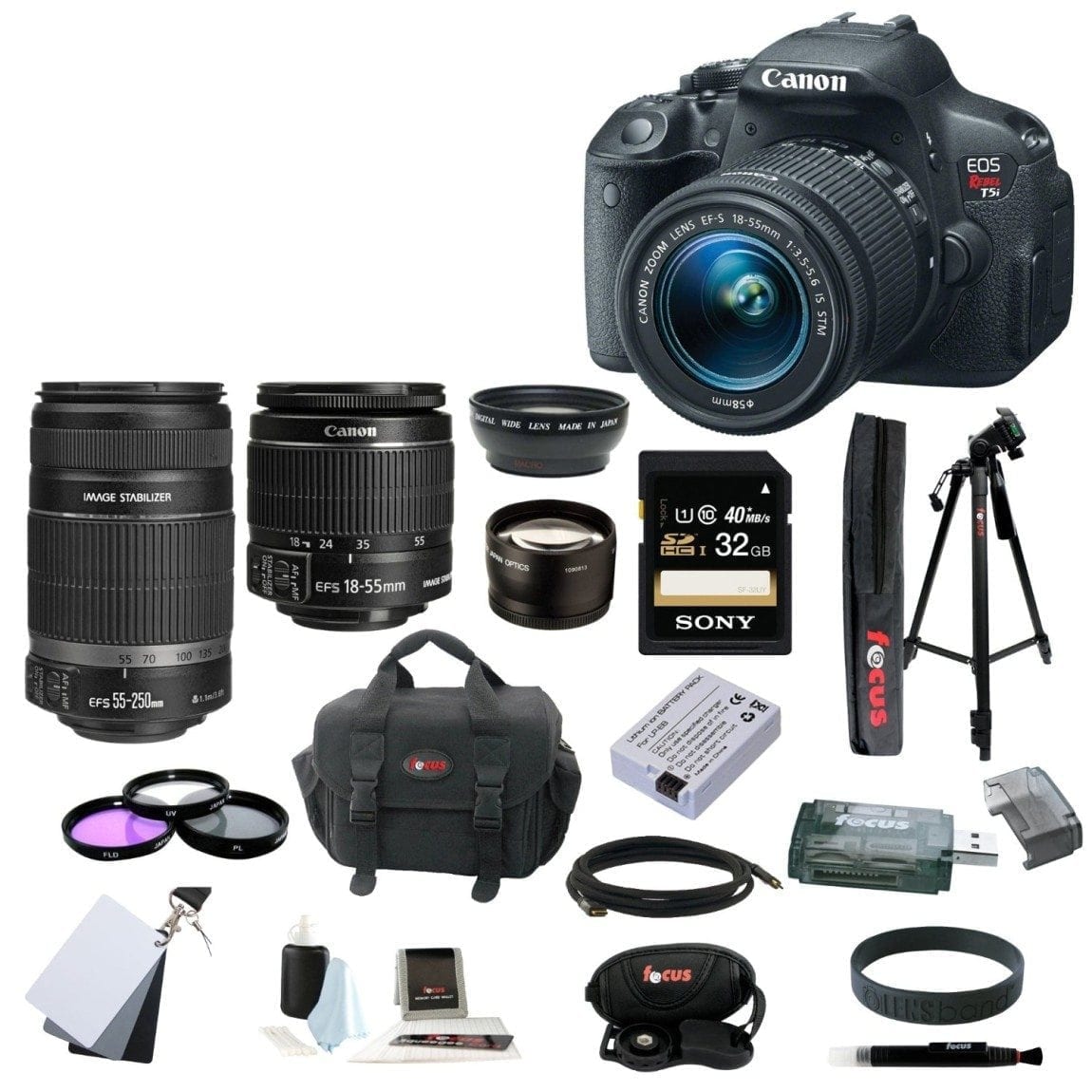 I finally made this investment in August of 2015.
I wanted to make sure that solely my blog earnings were going towards this purchase. I was so happy when I finally bought it. It has really helped me amp up my photo game and also has helped my Pinterest and Instagram game.
Did I also mention that since getting this camera I have worked with so many more brands?
Purchasing a professional camera proves that you are a professional in the blogging world. People will take you more seriously.
$25-$75 investment.
When I first invested in this ebook, it was only an ebook, but now there is a lot more going on over at Abby's site. If you already own the ebook, then you can upgrade to get the newer add ons. She offers different packages which offer different levels of resources. I am eyeing those video tutorials. I l love being shown what to do step by step.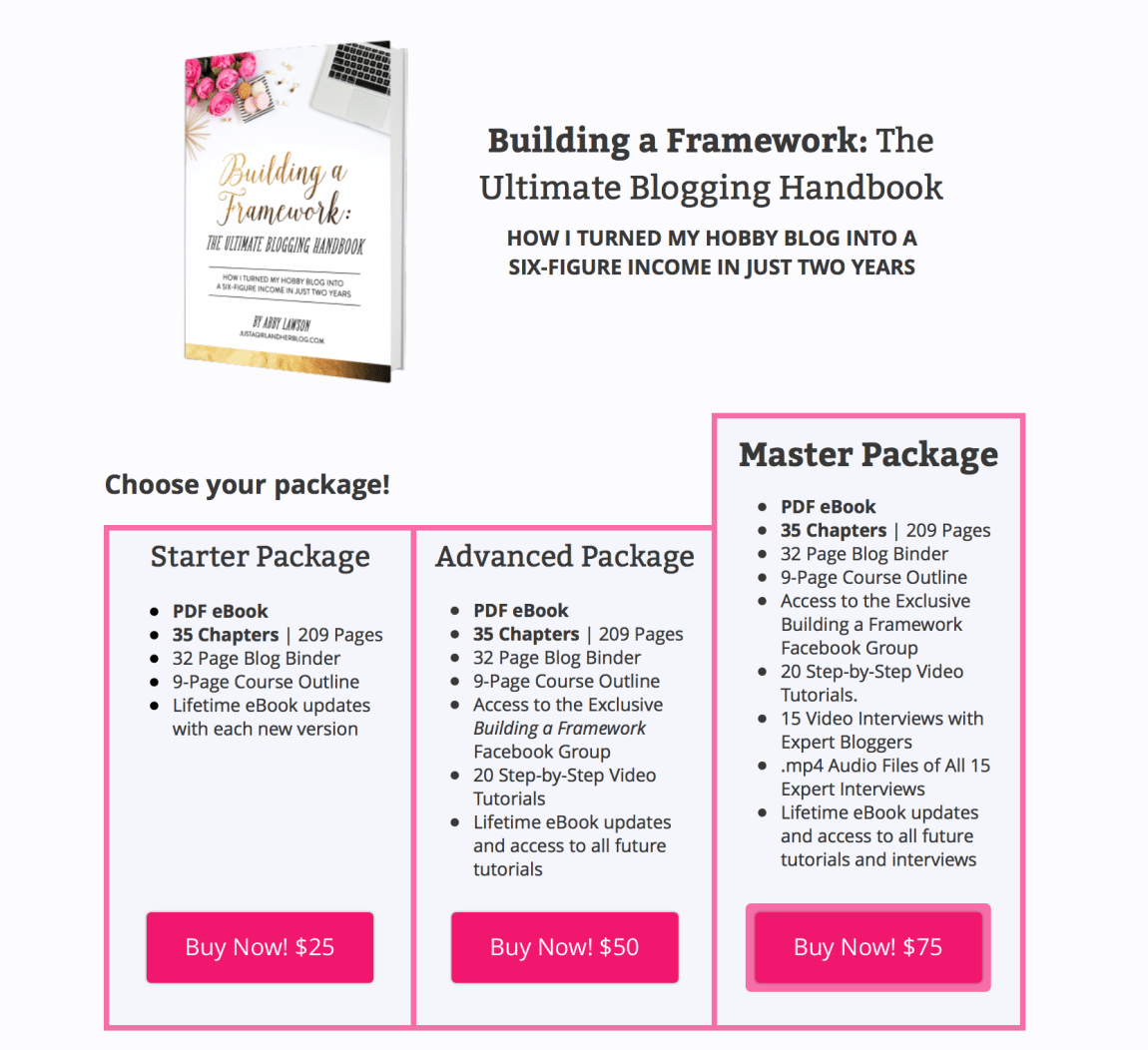 I pay for the Standard $37/quarterly. But they have other options. Annual and 2 year. 



I just invested in this service in December. I wanted to begin utilizing their Leadboxes as my new option form and also allow myself to deliver printables like my new free eBook about decorating your home on your budget. It is called 7 Days To Home. Download it free to see how lead boxes work. 
I still have a lot of room for growth with this program, but I have been able to grow my email list my capturing more emails from any of my 404 error pages and from my Facebook Fan page.
I will let you know more about this service as I learn more.
$50.50 investment.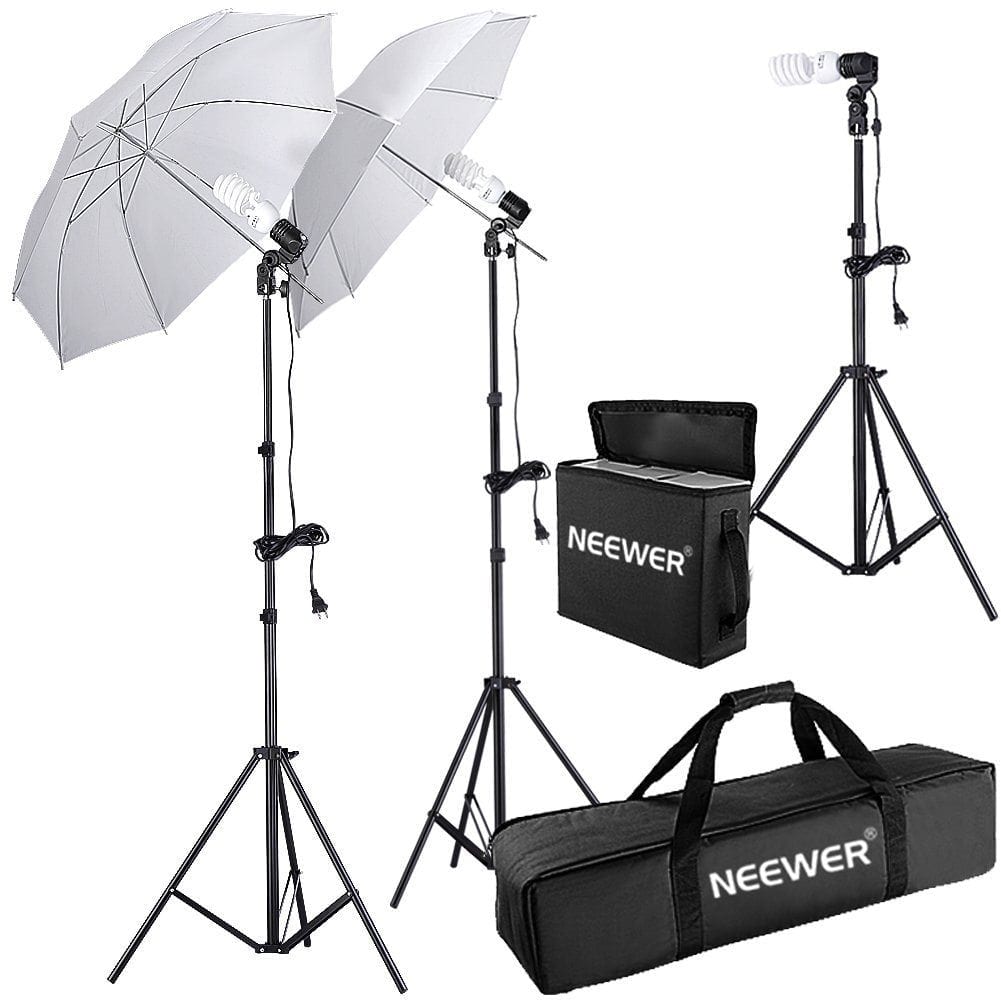 I live in an apartment blocked off by a row of very large trees which is great for shade during the hot So Cal summer. These conditions make it difficult to photograph my home in natural light.
Natural light is always best.
And if you are like me… when you are starting this blog/biz of yours you are working a daily grind at a job you probably don't absolutely love. When I would get home from work I would tackle my DIY projects. Obviously lighting is key for nighttime projects and photography.
Since purchasing this lighting kit, I have dramatically improved my photos and I am saved time by not having to edit photos as long.
So what do you think?
Do you think it is time for you to step up your game and start helping your blog or business? I want to empower you to take the reigns on your future. Where do you want to see yourself down the road? Everything that serves that goal should become your focus and priority.
Obviously you don't have to make these investments all at once, but I think that as you do it gradually you will really thank yourself. You might also be asking yourself how you functioned in your biz before these investments.
Subscribe to gain access!
Gain access to my FREE 7 day email mini E-course to help you start making money $$ with your blog!