DIY Faux Marble Coffee Table Makeover Tutorial
I am so happy to be writing up this tutorial today! First of all I am happy to report that I sold my first piece of furniture that I flipped on Chairish. I sold a coffee table that I found at Goodwill for $25 a couple years ago and it was one of my first DIY furniture projects in 2014 and I just sold it for $95.
Chairish takes a small percentage. I ended up walking away with $76. I am happy because gave me a reason to go shopping for furniture.
*Hot tip*If you are a DIY furniture flipper, you should definitely be trying to sell your furniture on either the Chairish App on their website.

I have been so tempted recently by furniture I have been seeing on apps and on Craigslist. This post content affiliate links. These links are at no additional cost to you, however, should you make a purchase through one of the links, I will earn a small commission. This goes towards upkeep & maintaining Arts & Classy. Thanks for your support!
In my house, the way I work it out is that I will flip a furniture piece. If I sell that piece in my home, I will give myself permission to go hunting for more furniture.
I have to impose rules like this one otherwise I would become a hoarder quickly. People on my street love leaving stuff on the curb. So many gems, but with no place to put them I have to let them go.
So since I was in need of a new coffee table (that I could still DIY), I took action!
This past weekend my mother and I went to many thrift and antique stores in my area looking for a deal on an awesome piece.
Unfortunately, I didn't have any success, but it's okay.
Later that evening, I discovered the Trove App for my iPhone. It is one of those buy and sell locally apps, but the cool thing is that you can also pay for items via PayPal and have them shipped to you. This is a choice the buyer makes. You certainly can make so your item is pick up local only. When you use my link, you can get $5 towards your first purchase on Trove!
I found this coffee table for $20 and that is close to what I wanted to spend on a piece to makeover and it wasn't too far away!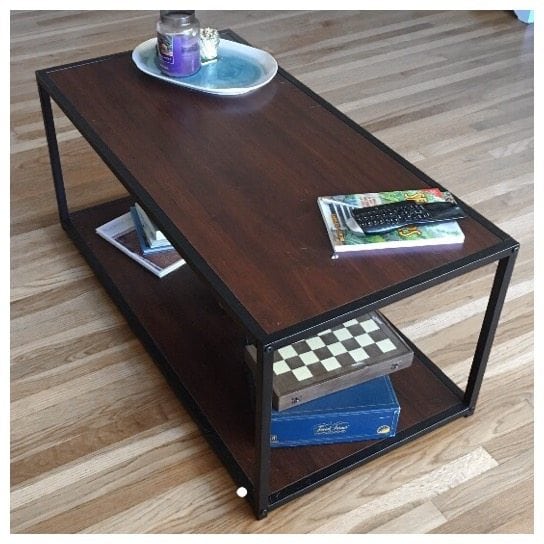 That's the other thing I really loved about working with this app was the communication part of it. The chat is awesome and I loved coordinating this sale transaction.
I knew immediately what wanted to do with it. It was actually inspired by a project that I showcased in my recent post 15 DIY Projects to Make Your Home Look More Expensive On a Dime.
Let's get to this makeover!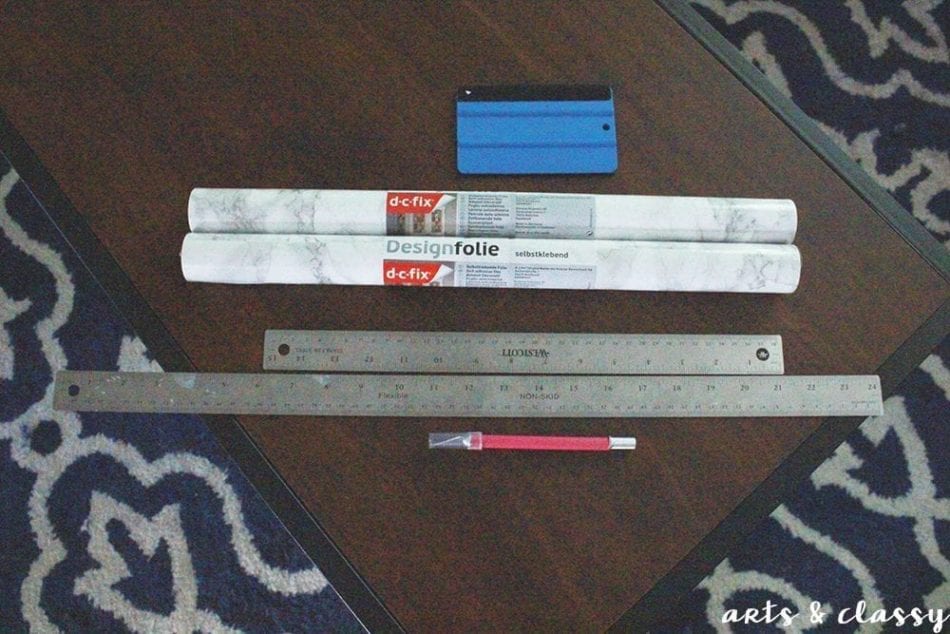 Supplies you will need:
The whole process of applying this contact paper was to measure out how much length I would need for my table. Then I realized that the width of the contact paper was less than my table. This is the kind of stuff that just happens when you are DIY-ing.
Once I had my pieces cut, I started by lining up one corner with the top and side lines to keep it straight over the woodgrain.
I ended up having to cut a couple 3″ wide pieces to cover the absent area. The good news was that I able to line up the grain so you can not tell when you are looking at it.
To see a more in-depth tutorial of a project similar to this one, check HERE.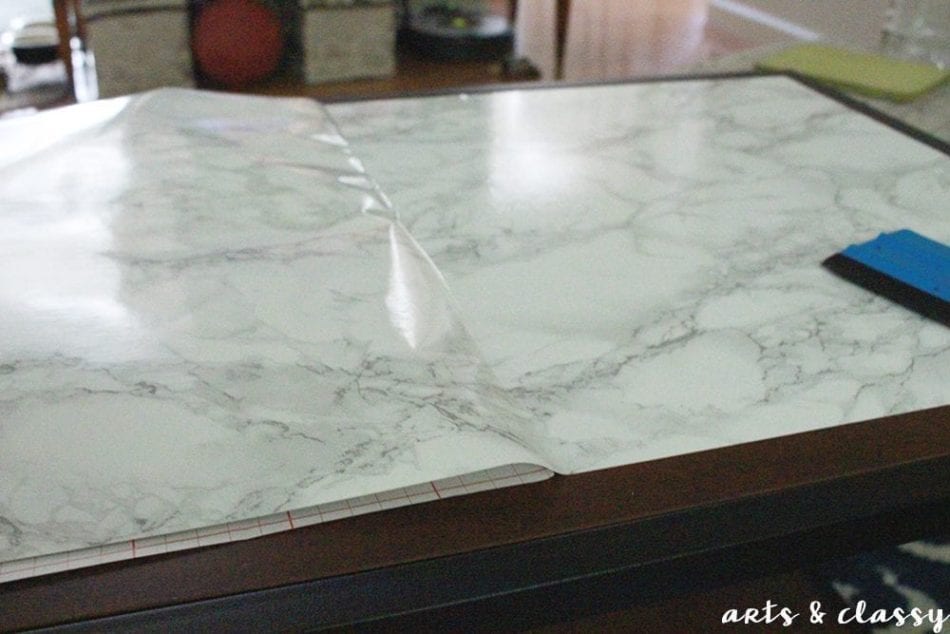 And now…. the AFTER photos!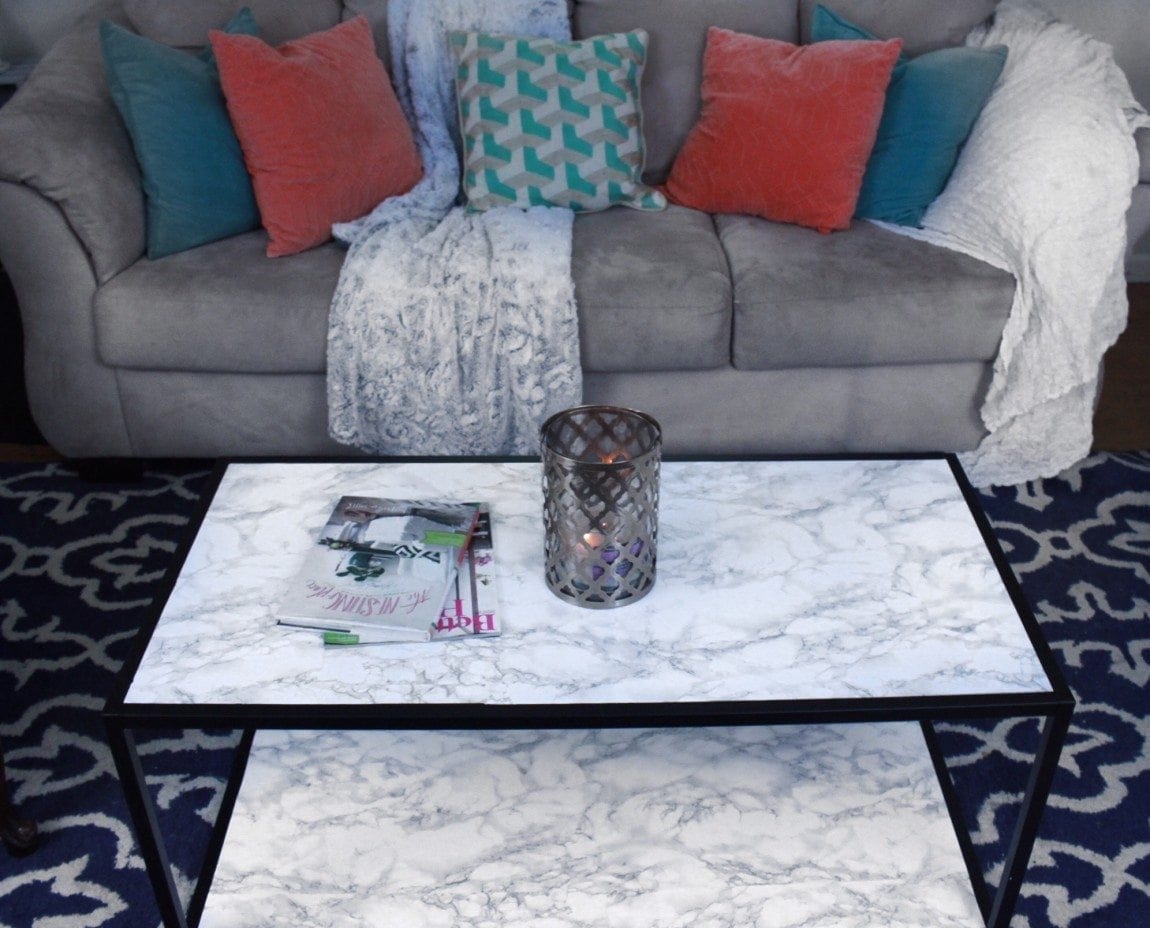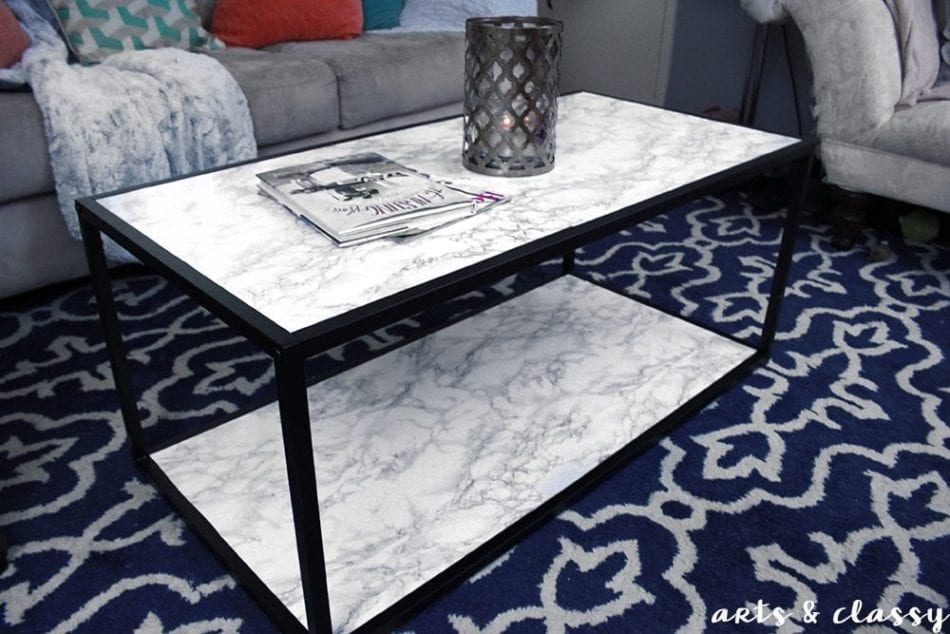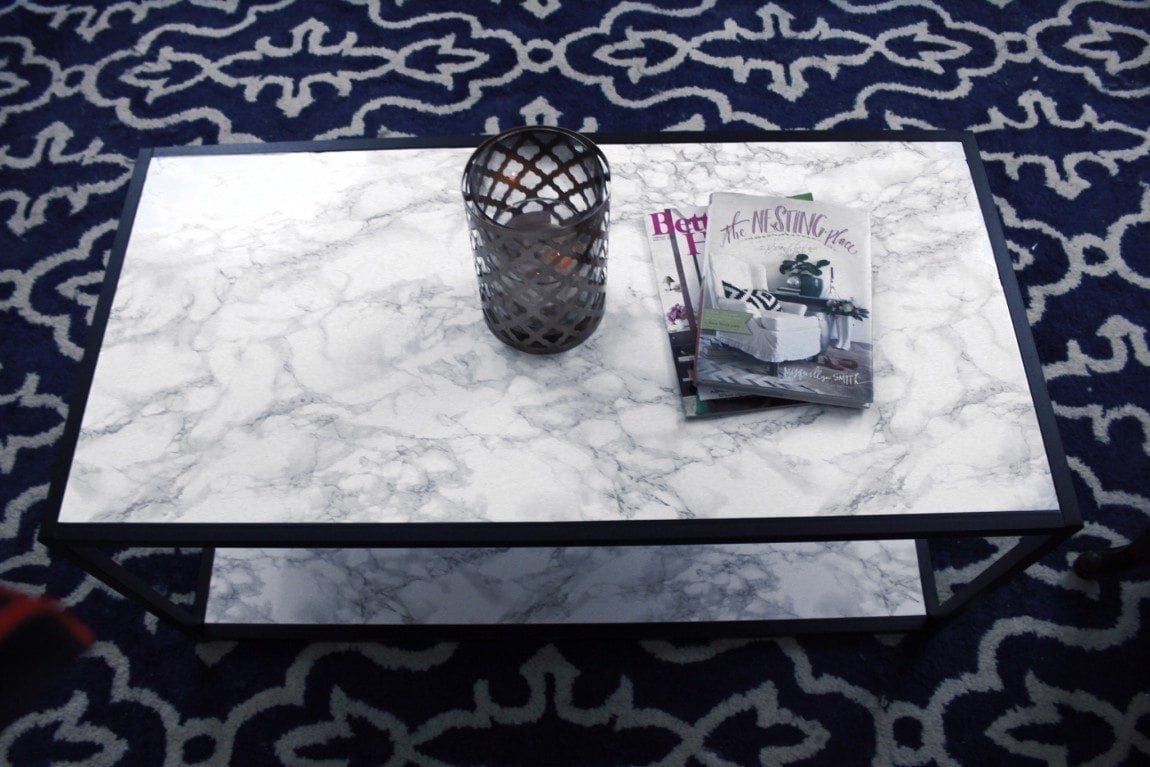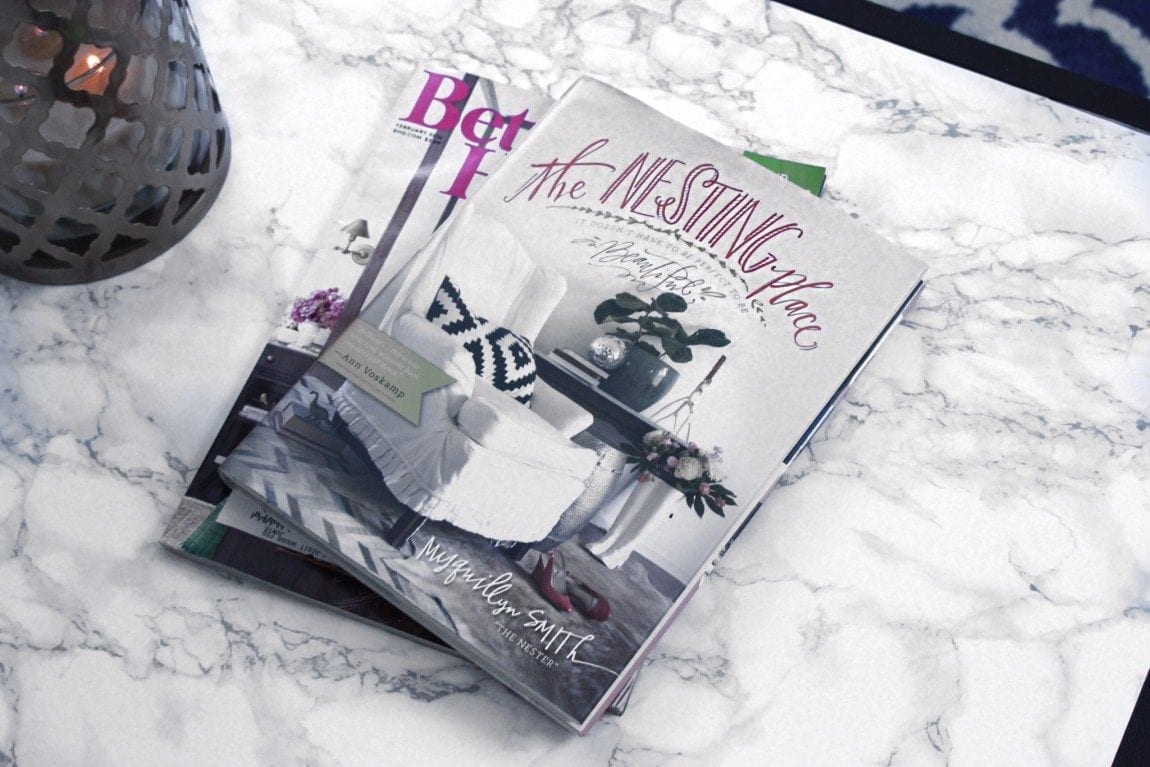 I seriously cannot stop looking at this table every time I walk into the living room. I have a huge crush on this table. Is that weird? LOL
I hope you found this project inspiring and helpful! I am on a mission to prove that you do not need a lot of $$ to decorate your home beautifully. You just have to be creative and know where to look.
Also, have you subscribed to my email list yet? I just launched a FREE eBook called 7 Days To Home and it is all about purging clutter and redecorating a room in your home within a 7 day period.
Click Here to Download This Free eBook
This challenge was inspired by my creative spurts that I tend to experience. I find that I work best in short spurts. This is especially true when I am decorating my home. I hope it can help you making your space more beautiful!

One last thing! I had to share this with you!
My very hard working sister, a MAC cosmetics makeup artist, just started her very own blog and YouTube channel! You should definitely be an early subscriber because this girl is going to do some amazing things! You can also follow her on Instagram.