Become A More Productive Blogger With These 5 Tips
"How the heck do you do it?" I get asked this a lot. People always ask me how I manage to do all that I do in the blogging department. They always make it seem like I am a superhero tackling blog posts by day & DIY projects by night. The funny thing is that I had never felt that way about myself. I had never given myself the credit that is probably due. I am always on to the next thing once I reach a goal.
I became obsessed with blogging after going down the rabbit hole 2.5 years ago, and I haven't looked back. It has made me develop better habits to help me get through life more efficiently with less stress.
During this "blog schooling period" as I like to call it. I lost sleep reading blogs about blogging, watched videos, & took the advice of other professional bloggers. I. WAS. OBSESSED. I define "knowing your craft" as being able to speak the language of your specialty and know it so well that you could get up in front of a crowd to do talk about it. I was never good at public speaking in school, so that example terrifies me (just the thought of it).
I spent so much time in my late twenties learning & trying to make Arts & Classy into something reputable. My vision was to make my site a resource, something people want to come back to for ideas and inspiration.
I started blogging not knowing ANYTHING about it. Crazy right? Well maybe not.
Maybe you are in the same boat I was when I first started. My point is… that coming from the right approach and doing your homework are important before taking the leap to start a blog or even just handle your day-to-day activities in life. You have been proactive and have a plan + putting pen to paper is a powerful mind-body connection.
Here are 6 of my tips for staying productive and getting stuff done to grow your knowledge. on a subject.
1. Use an editorial calendar to schedule your posts in advance.
I like to use the Epic Blog Planner from byregina.com. 2016 will be my second year using it.
2. Use a day planner to plan your next day.
I usually plan out my next day the night before. This planner helps me stay on top of my daily tasks. My goal is always to achieve accomplish 3 must-do things on my list each day for the 90-day goals I set for myself.
3. Block out time to work on projects.
Even if you just schedule 30 minutes of uninterrupted time to work on an ongoing project, you will probably get more done than if you had leisurely completed it while watching TV, or checking your social media
4. Eliminate distractions.
I always need background noise when I work or need to focus. That is the perfect time to put on music to keep my energy high and flowing. But if you are the type that needs total silence to get anything done, then you need to create that environment for yourself somehow.
5. Work out regularly.
I have been listening to Chalene Johnson talk about this a lot over the course of the past year and a half of listening to her podcasts. She says she works out for her own sanity and to keep herself happy during the week. She also advises people to try many workouts to find your #SoulMateWorkout.
I finally realized that it is really important to love the workout you are doing, otherwise, you will dread it and will be able to talk yourself out of going. I have dabbled in other workouts, but I have learned that I truly love Kickboxing. I have enjoyed boxing since childhood when my parents were going through a divorce.
Punching the hanging boxing bag in my garage whenever I was struggling with my adolescent emotions was THE PERFECT therapy for me. It was a workout for my mind and body. I would always feel so much happier afterward. I must also admit that I thrive in a class environment because I am super competitive. I said it. Proud of it. I love when other people push me to be better at my workout. I also love it because my brain is firing like crazy afterward with great ideas that I usually need to write down to remember. You can't beat that natural high you get a great workout.
To summarize my technique, I schedule my day in advance with a day planner. I keep an editorial calendar to make sure I stay on schedule for my themes each month and to keep consistency with my readers. I eliminate distractions when I need to focus & I work out between 4-6 days a week.
I hope you found this article helpful. Please let me know what you think you will struggle with in the comments below. If you already implemented 1 of these 5 things, please let me know in the comments.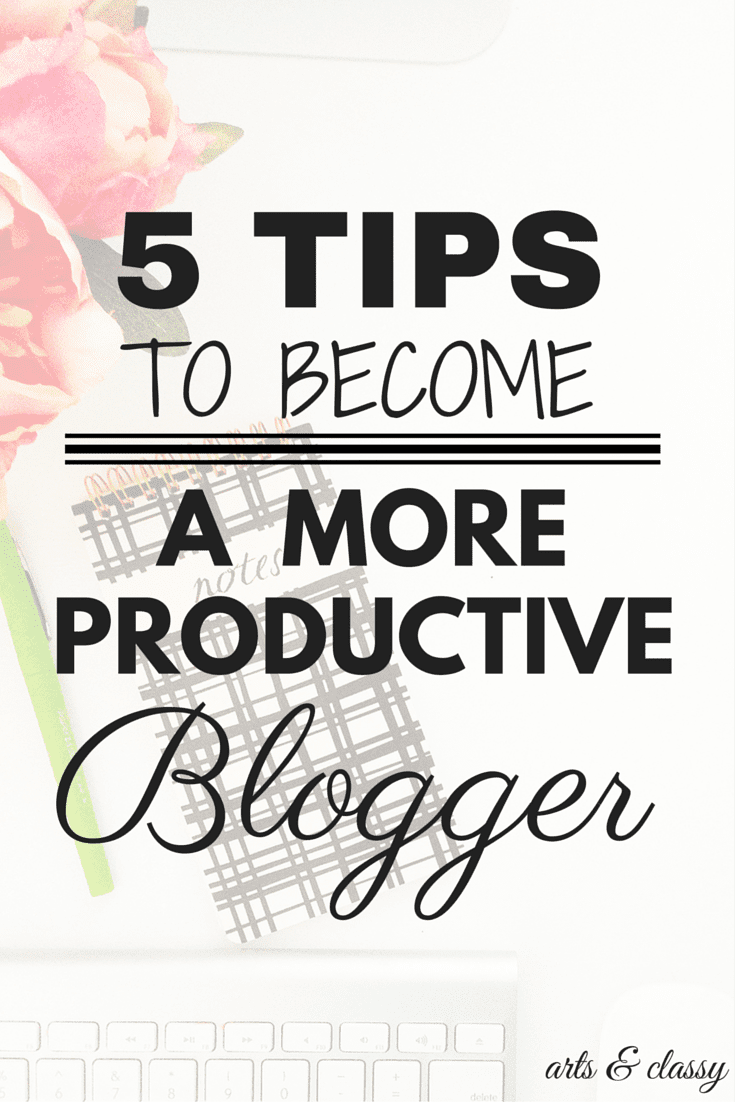 Subscribe to get access your free Start a Blog checklist!
Make sure you don't miss a single step with this checklist. Your future self will thank you!