Do you ever feel overwhelmed on how to decorate your small space?
I know I have in the past.
I even lived in a 475sq ft. studio apartment with a murphy bed for about 7 months when I was right out of college. Of course, back then I didn't have the knowledge of where to even begin to design my space and make it homey and organized for myself.
I have come a long way since then and I love browsing sites like hometalk.com to get ideas and to be inspired. I also love curating boards that will help others!
You can conquer your small space with some great space saving ideas. From what art to hang, furniture to use, diy projects to make, to planting an herb garden; this board will give you some great insight in how to master your small space.
You can get to Small Space Decor Ideas via Hometalk.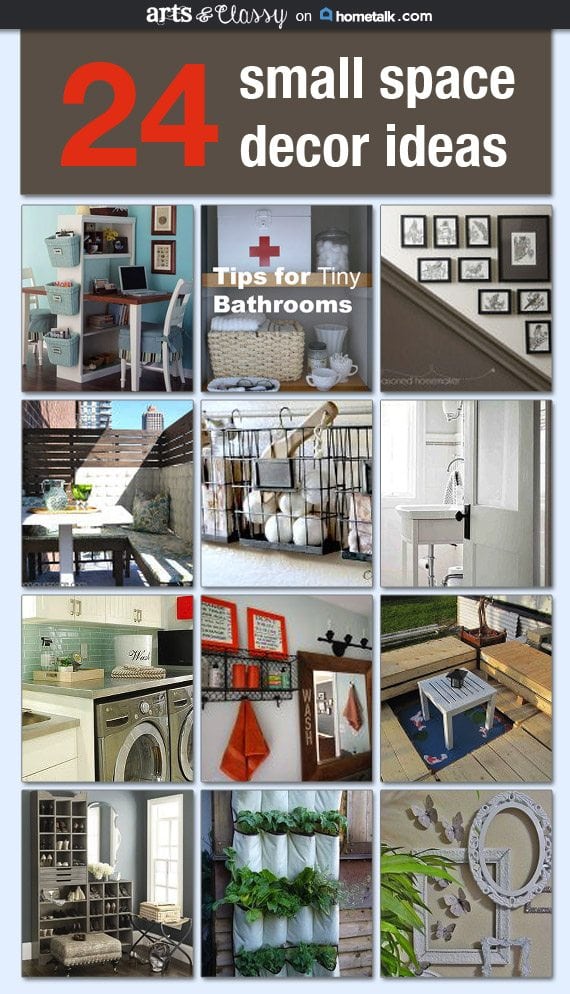 I recently decorated my bedroom that is a smaller space from something really messy and drab from my exciting move back in April 2014. I finally tackled this small space project and the results were exciting. Find out the details on the entire series of DIY projects and at my January Makeover Edition page.
You will also want to check out this post 6 Important Small Apartment Decorating Tips for some helpful information.
I also have a page dedicated solely to small spaces and it includes my pinterest board that you can follow to see other great ideas!
I hope hometalk inspires you like it does for me everyday.
This site is such a great community of bloggers and other DIYers that can share home decor projects and ask questions on how to tackle other projects. The response from the community on questions asked is pretty fast from everyone. I highly recommend checking it out.
Looking forward to your feedback. What do you like most about this board? Did it help you? Did I forget something important? I love getting helpful information!
Thank you to the Hometalk Team for asking me to curate a helpful board for small space decor ideas. Be sure to Join Hometalk for Free today!