How to Craft Your Dream Boho Mirror On The Cheap – Fast & Easy!
Are you looking to give your home a boho-inspired makeover without breaking the bank? Look no further than this dollar store mirror DIY! In this article, we'll show you how to create a stylish bohemian mirror using affordable supplies and a little bit of creativity. With easy-to-follow step-by-step instructions and just a few simple steps, you'll be on your way to transforming your space into a boho oasis in no time. So, let's get started!
This post contains some affiliate links. I may earn a small commission if you make a purchase through one of these links. See more information in my full disclosure policy.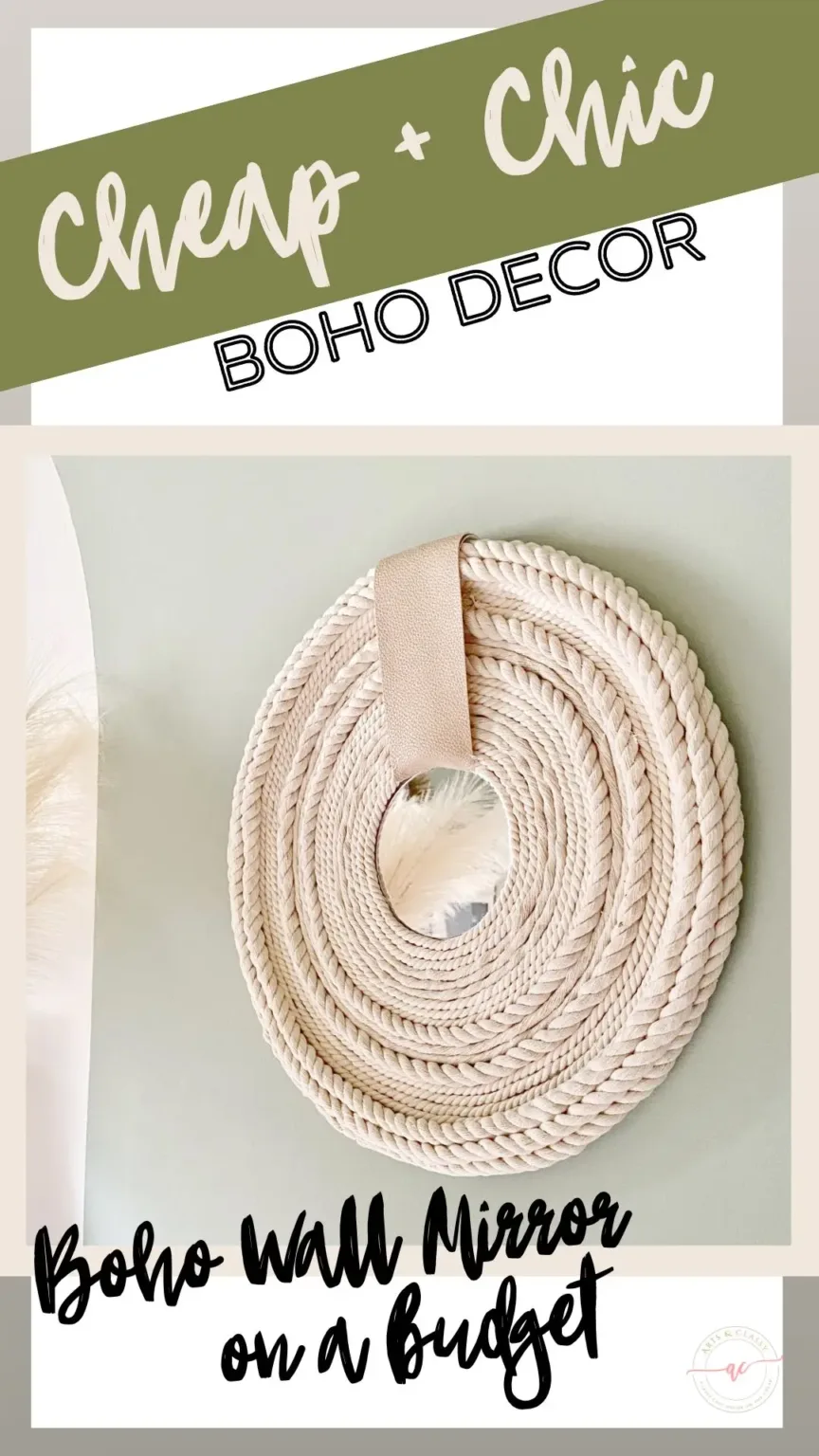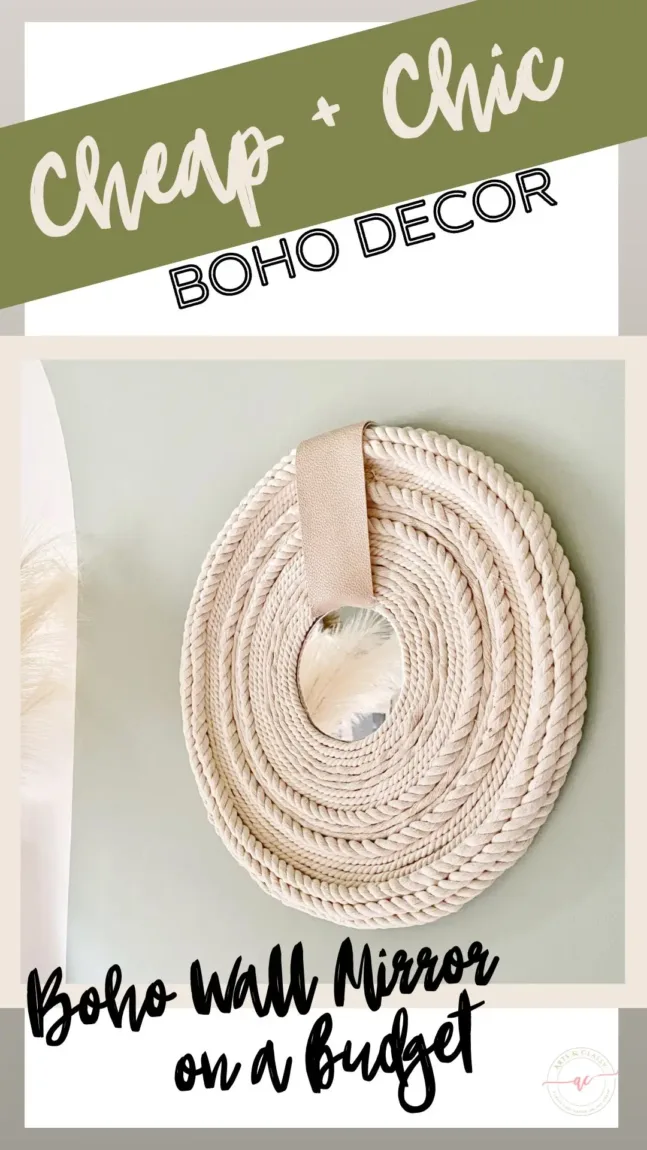 Gather Your Supplies For This Dollar Store Mirror DIY
To begin your DIY dollar store boho mirror, the first thing you'll need to do is gather your supplies. I did get a couple of dollar-store supplies for this tutorial. Fortunately, some of the materials required for this project can be found at your local dollar store or Amazon. This means making this whole mirror project a budget-friendly option for anyone looking to spruce up their home.
Here's what you'll need:
A pizza pan from the dollar store
Round mirror plain stickers
A pack of decorative twine or rope (different thicknesses)
A hot glue gun (and plenty of gorilla glue sticks)
A pair of scissors
Faux leather
You can shop these supplies used for this project below for your convenience:
Once you have all of your supplies ready, it's time to move on to the next step: prepping the mirror.
Prep the Pizza Pan and Add Mirror Stickers
To ensure that your DIY dollar store mirror achieves the desired boho style, it is important to properly prep the mirror before beginning the painting process. First, clean the mirror with a glass cleaner and a lint-free cloth to remove any dirt, grime, or fingerprints that could affect the paint's adherence.
Once your mirror is prepped and ready to go, you can move on to the next step and begin creating the boho look with your spray paint and decorative accents.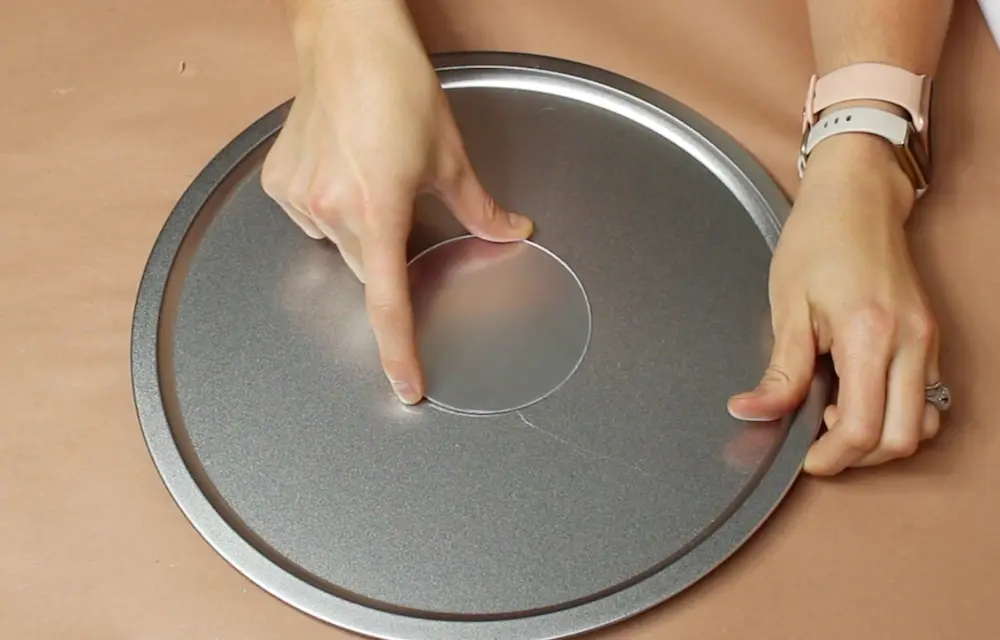 Create the Boho Look
To create a boho look for your dollar store mirror, you'll want to focus on adding fun and unique decorative accents. Choose items with natural textures and earthy tones, like cotton rope, and macrame cord.
To start, use your hot glue gun to attach your rope to the outer edges of your mirror. Play around with the placement until you find a design that you love. For an even more eclectic feel, consider layering different thicknesses with your rope.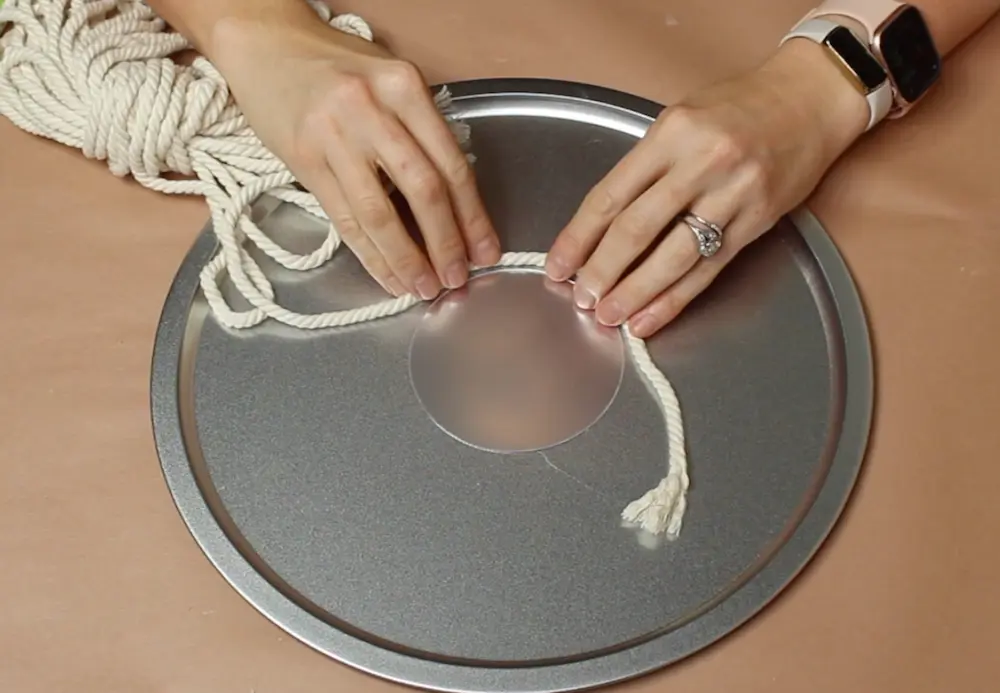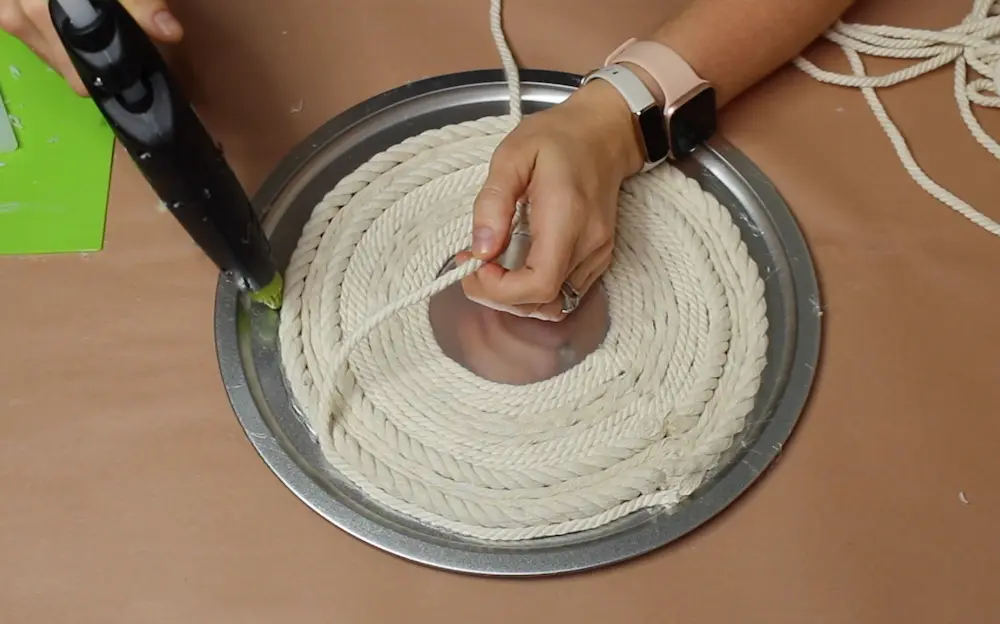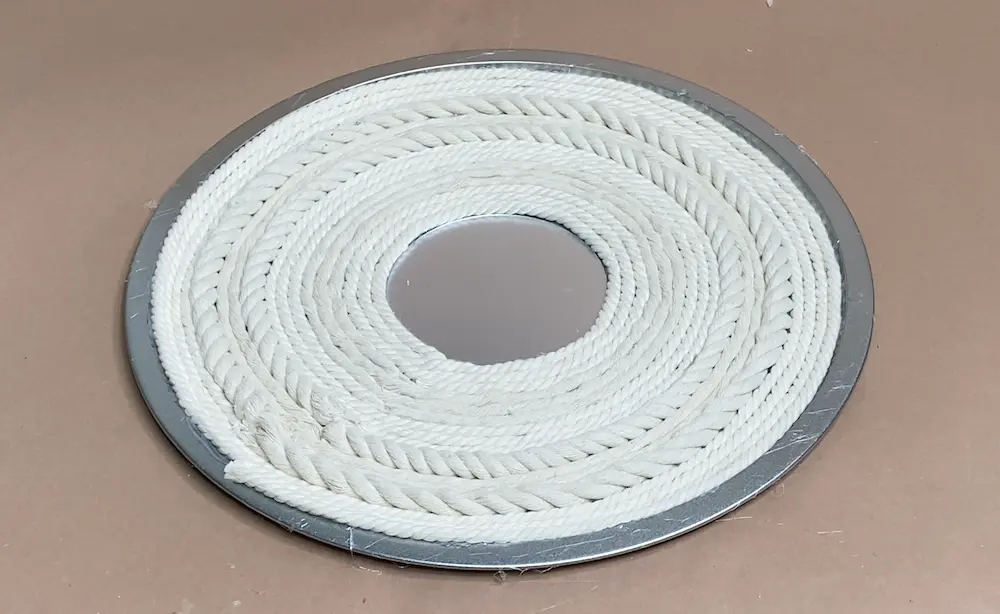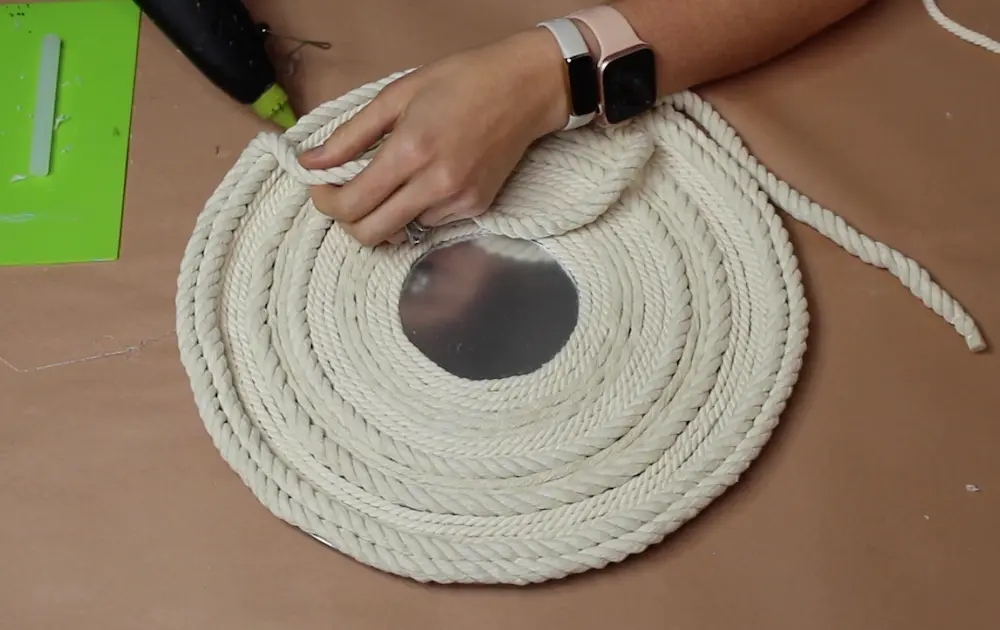 Once you've added all of your rope, grab your faux leather. I use this to create bookmarks with my Cricut machine so I had some on hand. It's inexpensive to purchase on Amazon.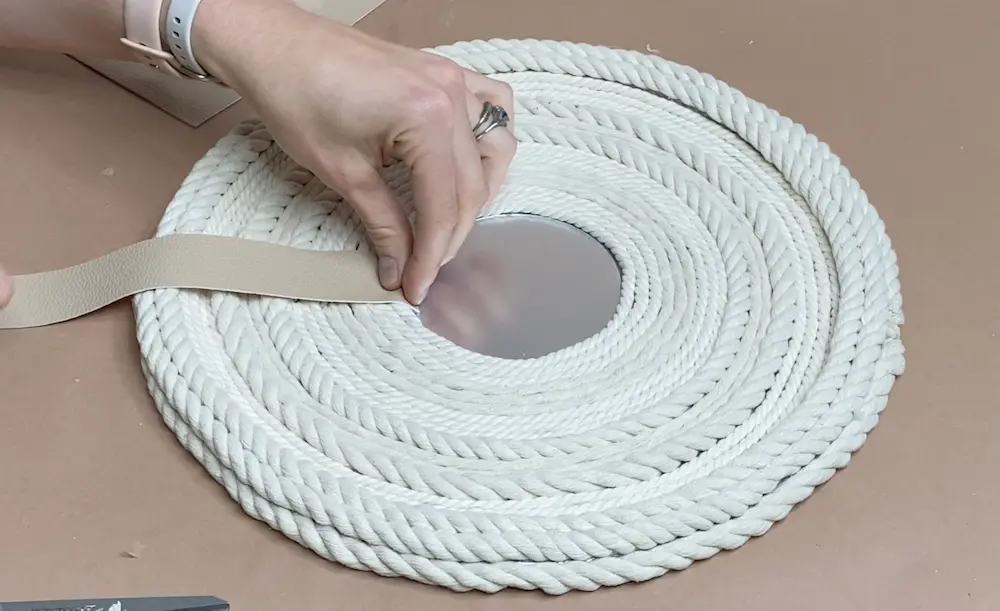 After that, all that's left to do is add your hanging hardware or command strips and find the perfect spot to display your new boho masterpiece! With your mirror now looking stunningly bohemian, it's time to add the finishing touches by hanging it up in your favorite spot.
RELATED: DIY Dollar Store Hacks & Projects
Add the Finishing Touches
With your DIY boho mirror complete, you now have a unique piece of decor that's sure to catch everyone's eye. But before you call it a day, there are a few finishing touches you can add to make it even more special.
Consider where you'll be hanging your masterpiece. Will it be in a bedroom, living room, or hallway? Take the time to choose the perfect spot for your mirror to shine its brightest.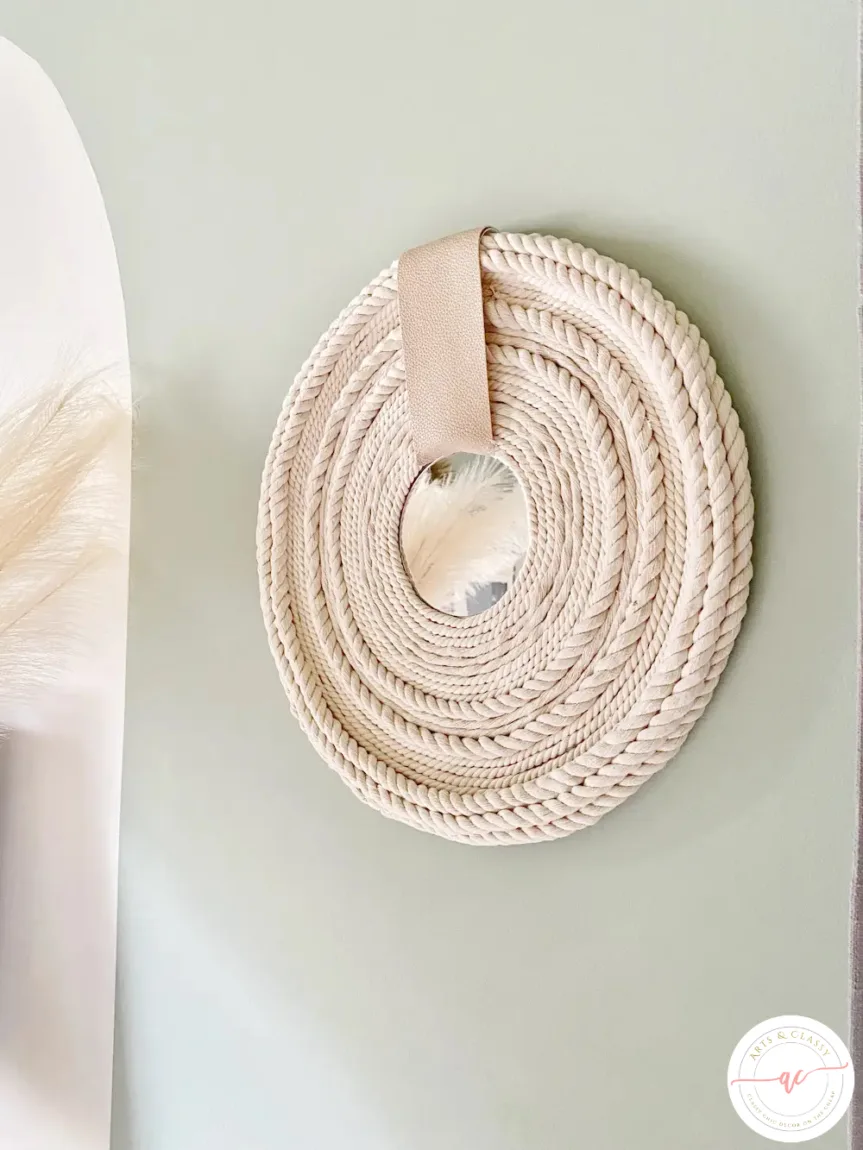 Next, think about the surrounding decor. Will you be incorporating other boho elements into the room, or will your mirror be the standout piece? Consider adding some plants, woven baskets, or a colorful rug to really tie everything together.
Finally, don't forget to take a step back and admire your handiwork. You've taken a simple dollar store mirror and turned it into a one-of-a-kind boho masterpiece that represents your unique style and creativity. Pat yourself on the back and enjoy your new decor piece!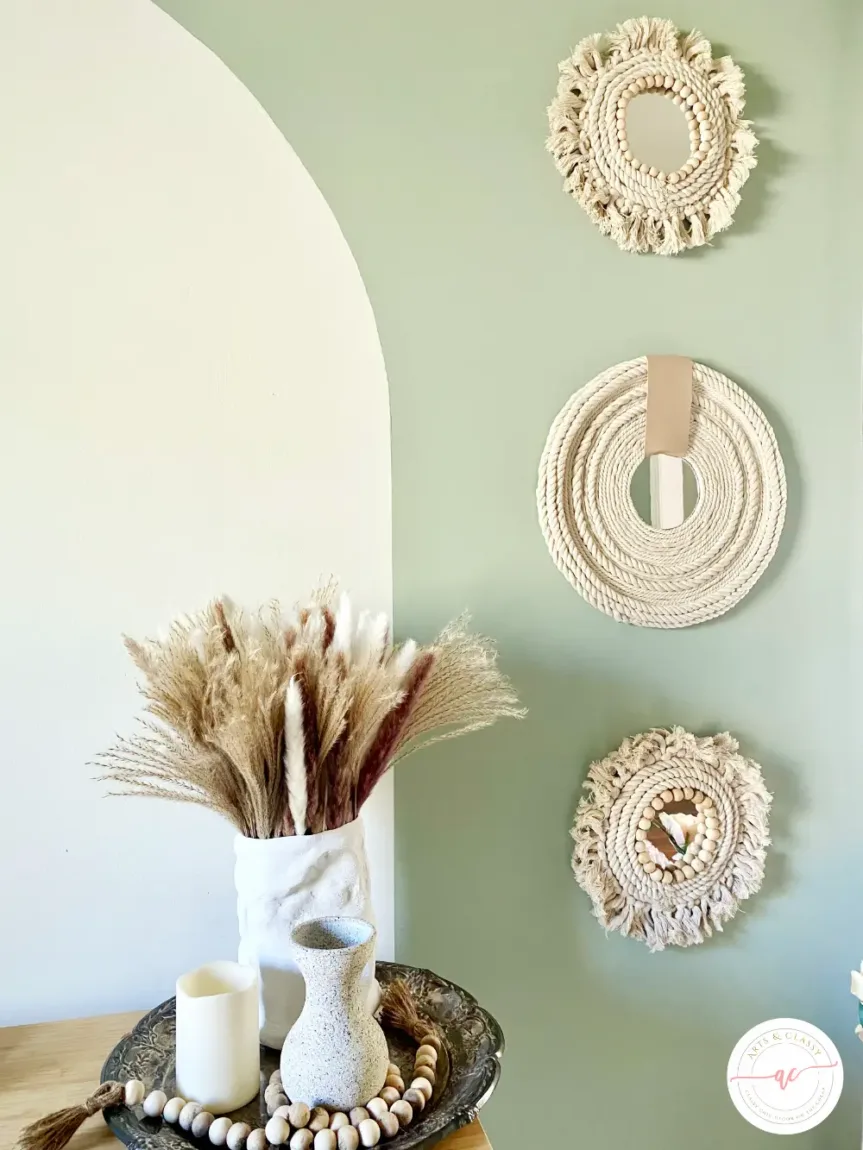 In conclusion, creating a boho-inspired mirror doesn't have to be expensive or time-consuming. With just a few supplies from the dollar store and some cotton rope, you can transform a basic mirror into a boho masterpiece. By following our simple steps, you'll have a stylish addition to your home in no time. So why not get started today? Your boho oasis is calling!
As the saying goes, "A mirror reflects the soul; let yours reflect your boho spirit."
To all my crafty friends…What did you think of this dollar store craft? What I love about this dollar store mirror DIY is that it is an easy DIY project! Make sure you are following me on Instagram, Pinterest, YouTube, Hometalk, and TikTok for more ideas on how to decorate your home!
If you liked this post, you may also like: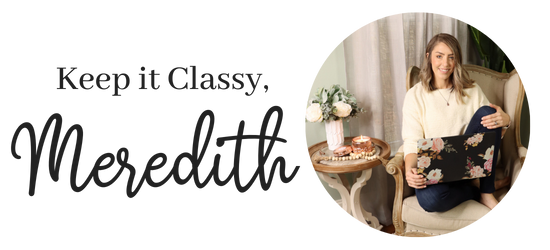 If you liked this project, make sure you Pin it for later!