Cozy Home Vibes: Fall Decor Finds Under $50 You'll Adore
Hey, fabulous folks and fellow thrifty decorators! Ready or not, fall is tap-dancing its way into our lives with all its warm colors and pumpkin-spiced charm. If you're nodding along like a bobblehead, eager to transform your home into a snug cocoon of fall wonder, then you're about to get hit with some budget-friendly magic. Buckle up as we dive into a treasure trove of autumnal splendor – all for less than the cost of a fancy latte! Say hello to frugal autumn decor ideas that'll turn your home into a cozy wonderland without giving your wallet a heart attack.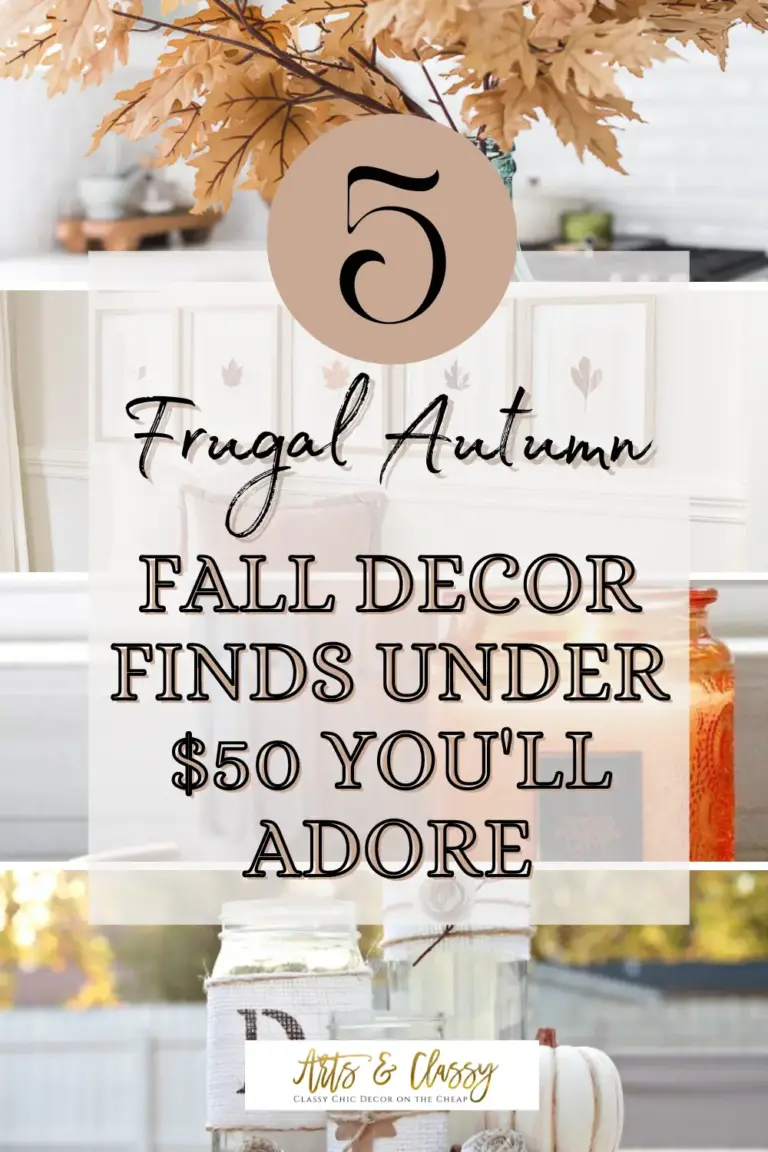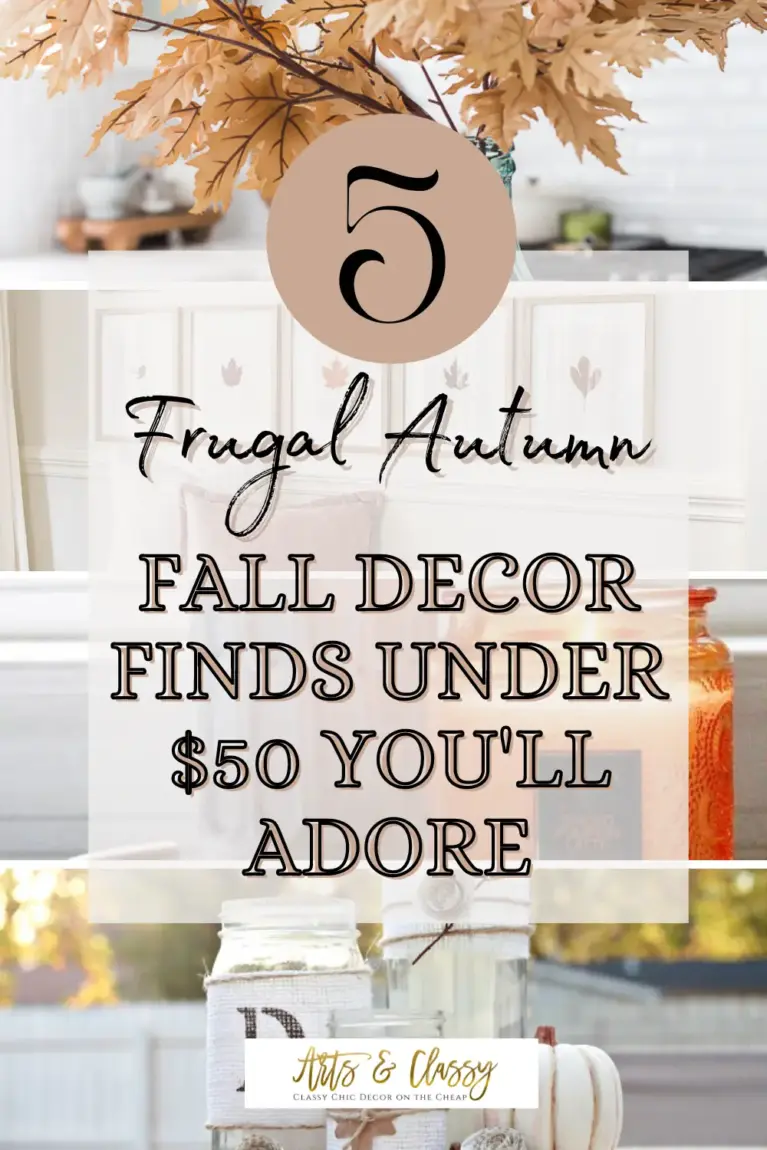 Unleash the Budget-Friendly Fall Fiesta: Your Home Edition
1. Rustic Revival: Turning Trash into Treasures
Who needs to drop major bucks on rustic elegance when you can DIY like a pro? Unleash your inner craft wizard by transforming ordinary items into rustic gems. These types of items typically make for the best frugal autumn decor ideas for home. Mason jars? Meet candleholders. Pinecones? You bet they're the new centerpiece stars. Burlap? Oh, it's here to sprinkle that rustic charm like confetti.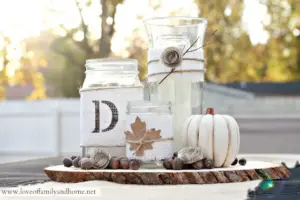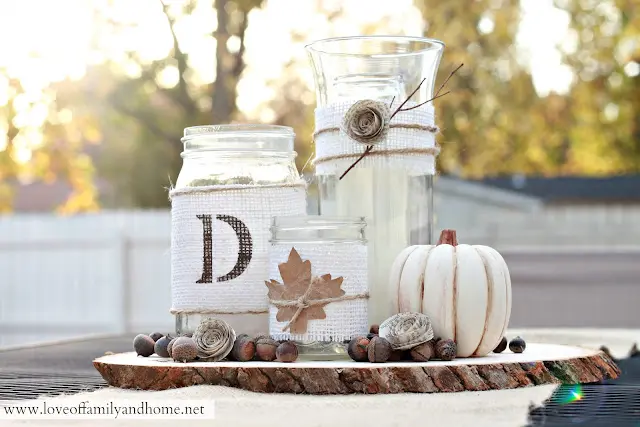 2. Nature's Freebies: Outdoor Adventures, Indoors
Guess what? Nature's going all in on the fall extravaganza, and you're invited! Scavenge for leaves, twigs, and acorns during your outdoor escapades. Then, flex those creative muscles and whip up centerpieces and garlands that make your home look like it's doing the autumn dance.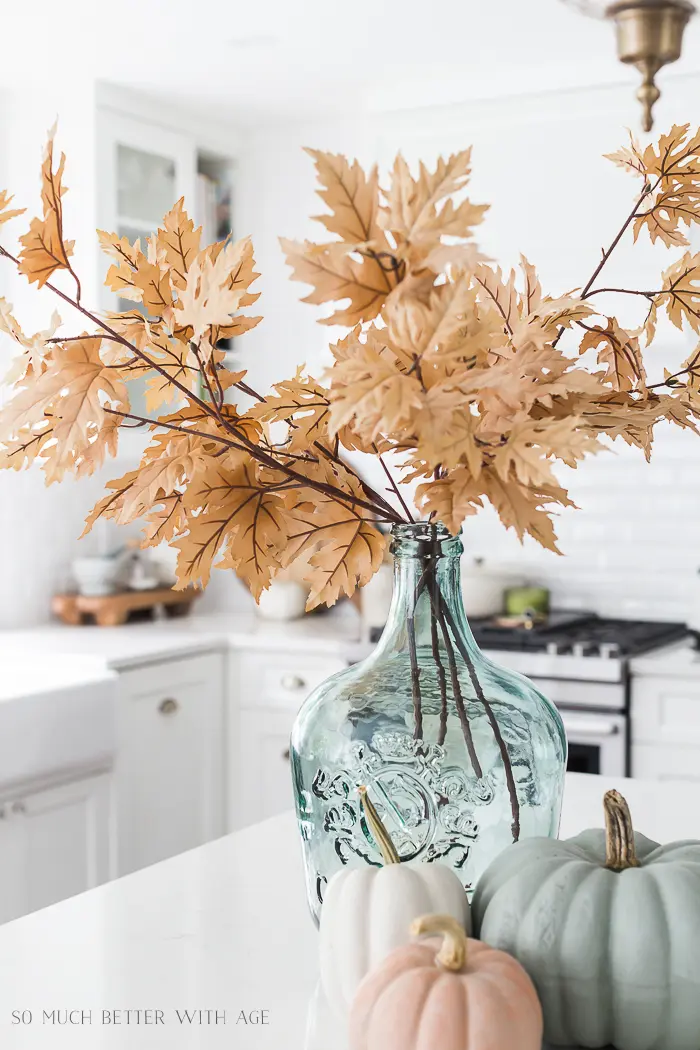 RELATED: 8 Fall Decorating Ideas For The Home
3. Pillow Talk: Cozy Up Your Space on a Dime
Changing up your throw pillows isn't just a chore – it's a transformation ritual. Grab those pillows and exchange them for fall magic! Think colors that scream warmth, like deep oranges and cozy plaids. It's like giving your couch a fall sweater, and who doesn't love a snuggly sweater?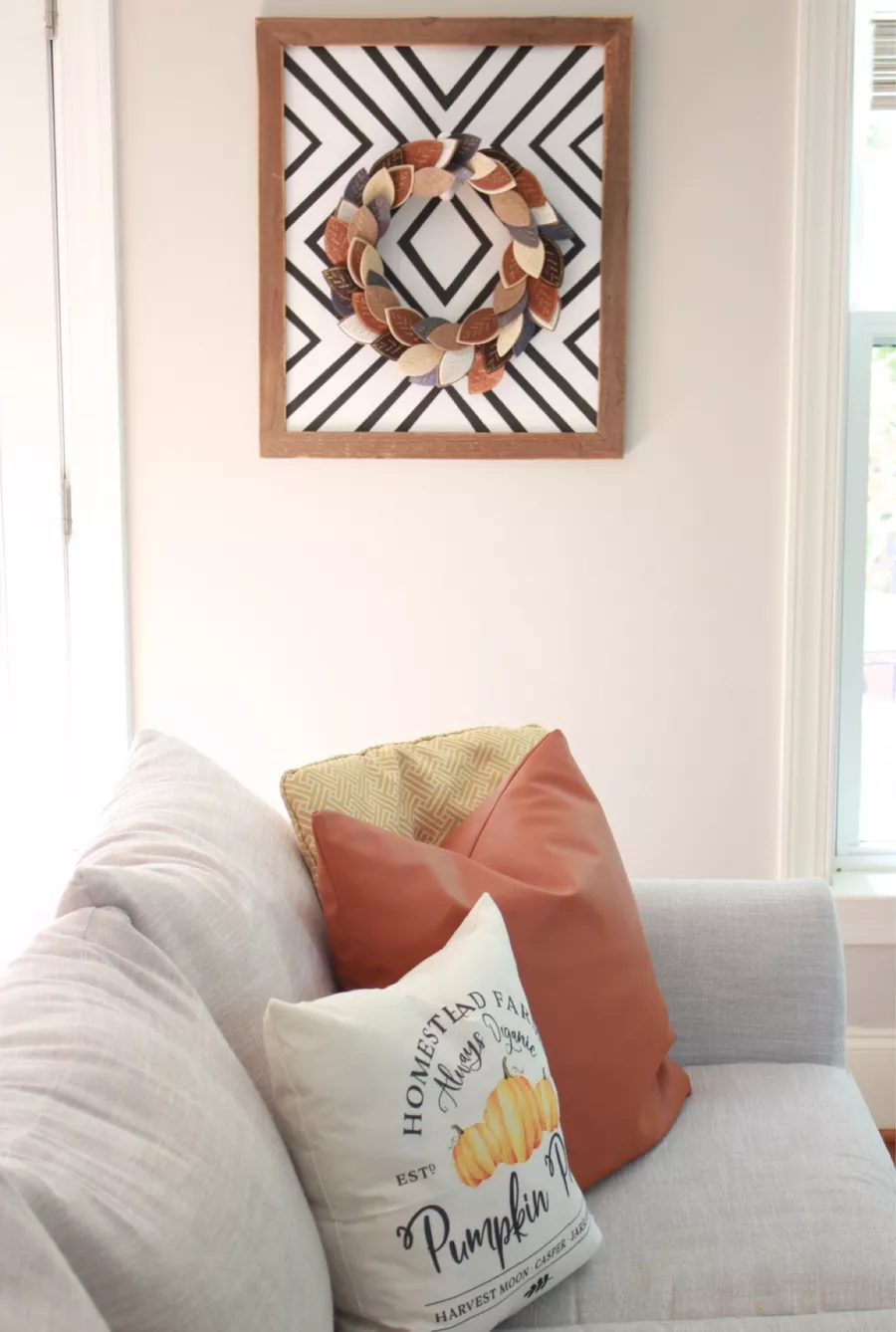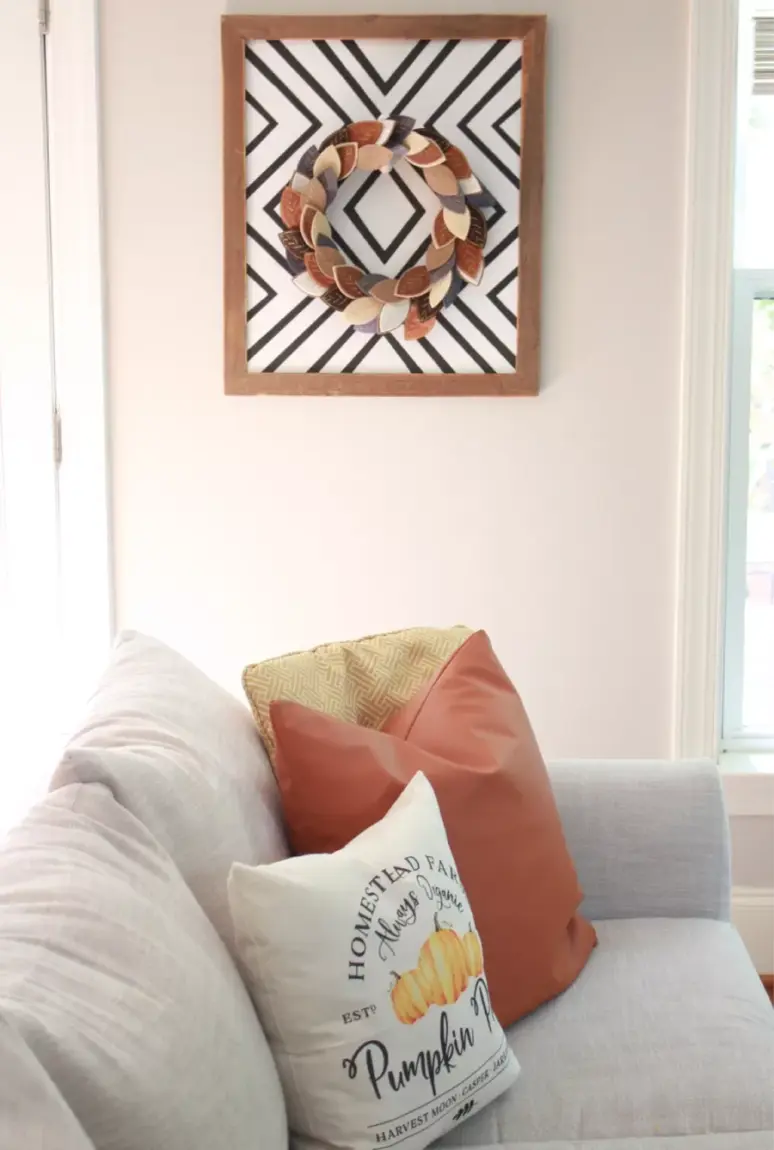 4. Candle Drama: Ambiance on a Budget
Listen, candles know their game – they're the champions of cozy vibes. And here's the kicker: they're not high-maintenance divas. They're like those friends who make every occasion better. So, scatter them around, let them work their magic, and watch your home become a cozy haven.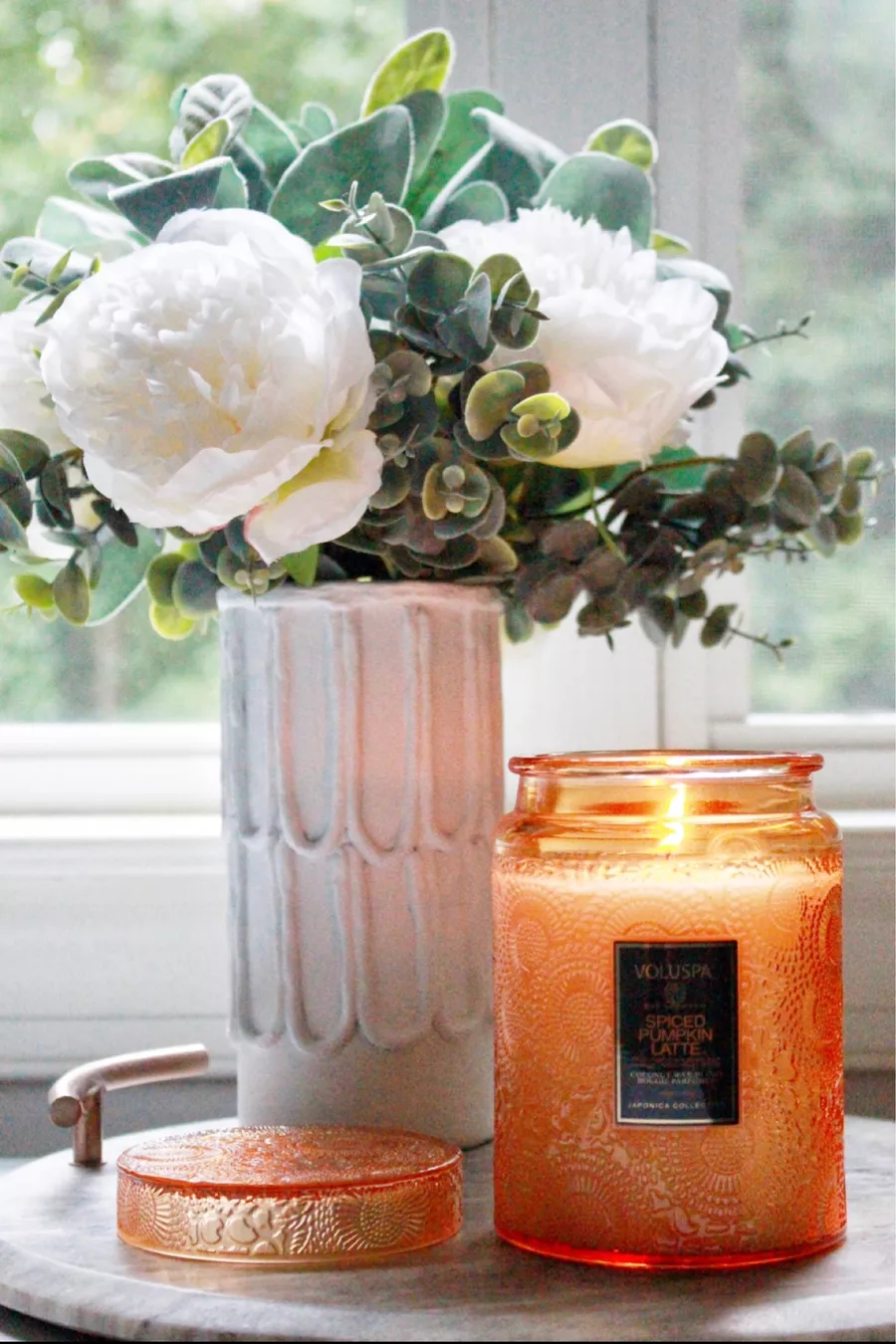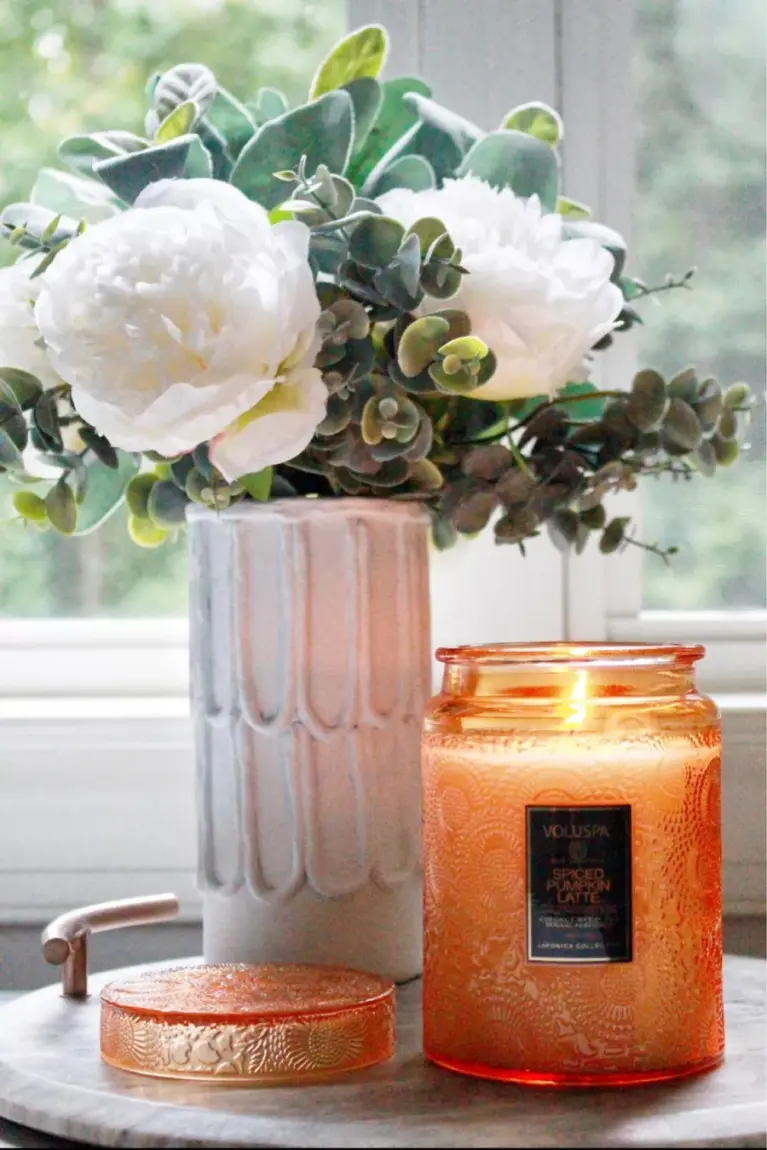 RELATED: 10 Fiercely Fun & Free Fall Decor Ideas for a Budget-Friendly Cozy Look
5. Leaf It to the Gallery Wall
Fancy a wall that screams "fall fabulous"? Say no more. Create a gallery wall that's basically a love letter to autumn. Print or sketch botanical prints, throw in some leaf motifs, and watch your wall go from "meh" to "mesmerizing." And remember, thrift store frames are like the icing on this creative cake.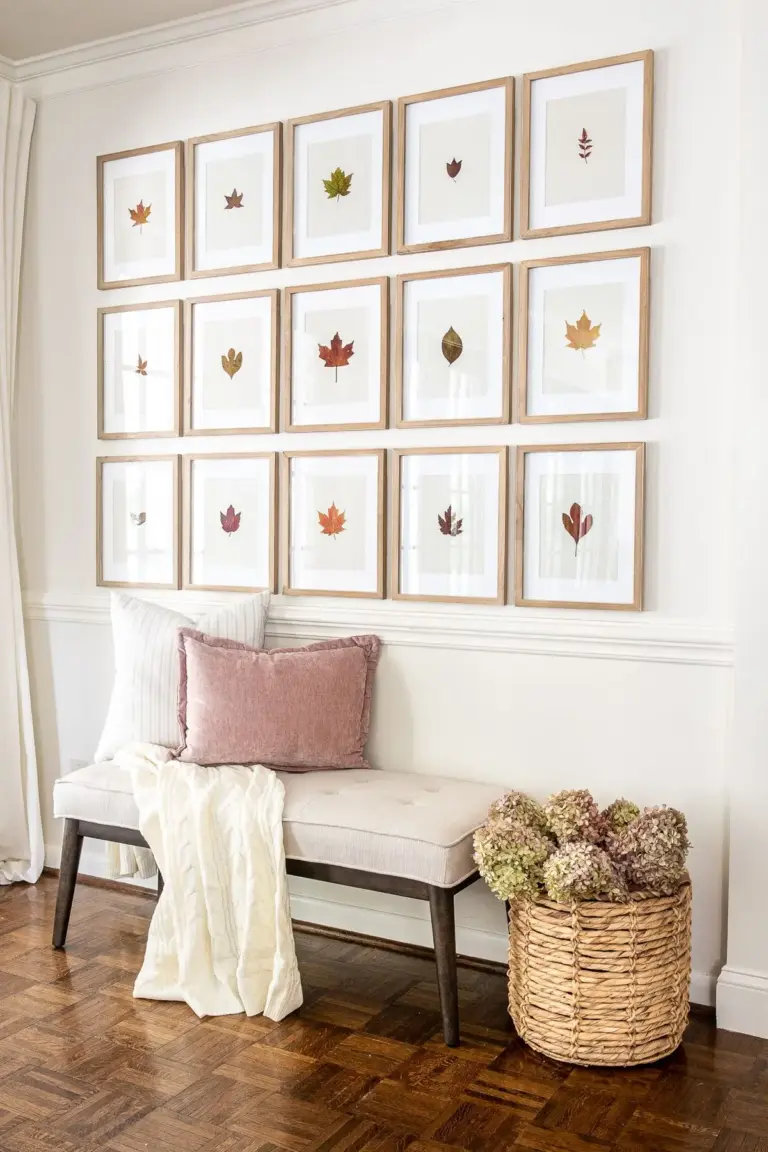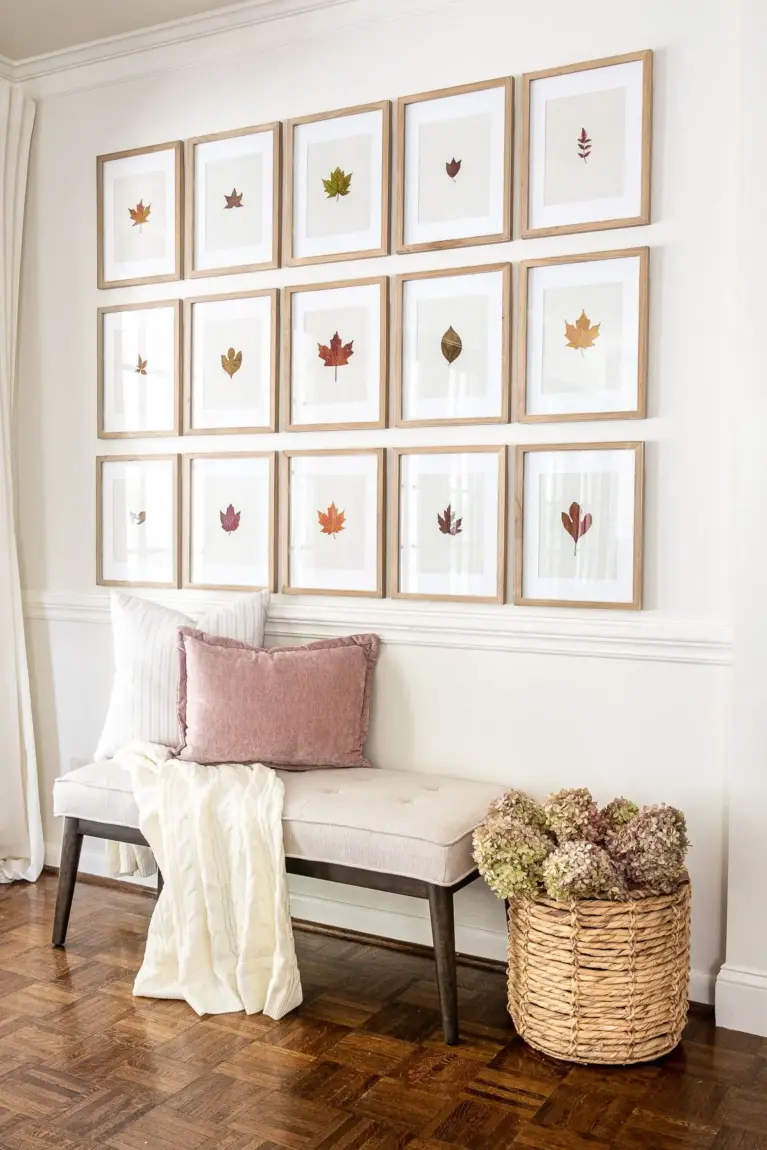 Let's Do Some Decorating Magic!
Hold on to your glue guns, because we're about to sprinkle some magic on your fall decor journey. I've partnered with brands that know how to make your autumn dreams come true without you needing to rob a bank. Click those links, explore the goodies, and remember – every click supports our DIY kingdom and keeps the creative juices flowing!
Fall Fabulousness Awaits!
Alright, dear decorator dreamers, we've unraveled the mystery of crafting a cozy fall haven without blowing your budget. It's all about creating an autumnal wonderland that warms your heart and keeps your bank account snug. Now, go forth, rock your flannel shirt, and sprinkle that fall fairy dust all over your space. Here's to pumpkins, cocoa, and the artistic magic you're about to unleash! Happy decorating, you fabulous fall enthusiasts!

Make sure you are following me on Instagram, Pinterest, YouTube, Hometalk, and TikTok for more ideas on how to decorate your home!
If you enjoyed these autumn decor ideas for your home, you might also enjoy some of these posts on my blog.