8 Tips on How to Decorate Your Porch for Fall
Since it's Fall and I am officially living in a house, I have been in deep research mode looking for inspiration on how to decorate your porch for fall.
I am always looking to decorate my home on a budget and to not make things too complicated in the process. I like keeping it simple. Overdoing it can end up looking tacky. Don't you agree?
I am sharing 8 tips that will teach you how to decorate your porch for Fall.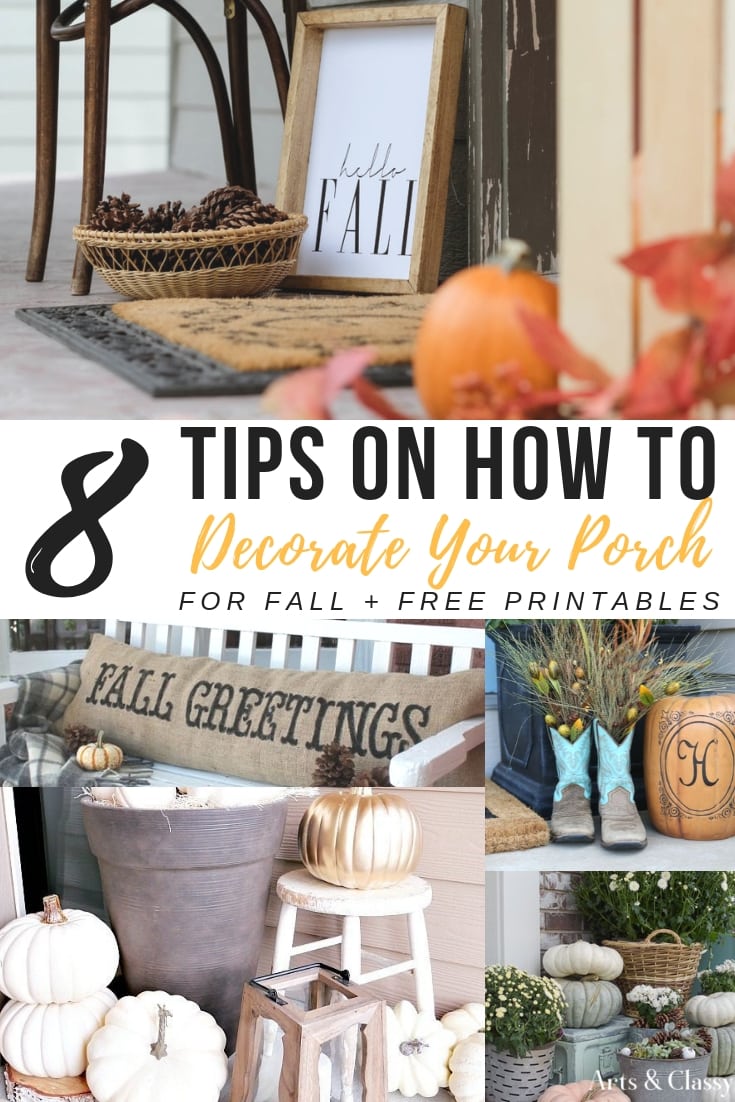 This post contains some affiliate links for your convenience. Click here to read my full disclosure policy.
1. Pick up a few pumpkins
One of the first things you probably think of when it comes to fall decorating is about pumpkins! They are the universal symbol for fall. With this, you can either purchase real or fake pumpkins to make your porch look festive. I prefer real pumpkins so that I don't have to store anything for the following year. But you may feel differently. Especially if you have a specific aesthetic to your decor.
Here are some fake pumpkins with a personality that you can incorporate to your porch design.

Image + Credit: Kindred Vintage
2. Stick to one color palette
As I said earlier, make sure you keep it simple. Stick to 1-3 colors when you are putting together your design concept. If you have been following Arts & Classy for a while now, you know how much I love gold as an accent! When decorating my porch this inspiration really resonated with my aesthetic. I love white and gold together. Those colors create a high end and chic look!
I found some white & gold pumpkins you might need.

Image + Credit: Taryn Whiteaker
3. Use what you already have on hand
This is probably the tip I use the most when I decorate. I try my best to work with what I already have. That's a great way to really stay on a budget for this project. If you have planters, some chairs with personality, or even some buckets lying around… USE THEM FOR THIS!

Image + Credit: Joyfully Growing Blog
4. Vary heights
A Fall porch design is more interesting when you play with varying the heights of your decor. The example below is a great representation of this concept. I love the corn stalks, haystack, and the BOO ladder.
I found a ladder that is budget-friendly that can help you replicate this BOO signage.

Image + Credit: Our Vintage Home Love
5. Group items in odd numbers
Not sure why but odd numbers make porch decor more interesting. I think it is because it doesn't overwhelm the eye. It also avoids having to create symmetry like you would with even numbers. Stick with groups of 3 or 5 items, while implementing all of the tips I am sharing.

Image + Credit: Christina's Adventures
6. Find a few pieces that make a big impact
Need I say more? Find something that will really stand out for your porch decor. Perfect example below is the Fall Greetings bench pillow. It really sets itself apart from other fall porch decor I have seen. What will be your statement piece?
If you really like this pillow, I found a similar one for you.

Image + Credit: Opulent Cottage
7. Use different textures
Textures always make designs more interesting to the eye. Make sure you are keeping that tip in mind when picking out your porch decor. Baskets, buckets, flowers, pumpkins, and other items you choose should be staged in a way they mix all these textures.
I love galvanized buckets as planters, check out some similar ones I found.

Image + Credit: Start a Home Decor
8. Use unconventional items
Think of items that you wouldn't typically see being used as decor. The example below of using cowboy boots as planters is genius. Get creative. What do you have they you could repurpose to incorporate with your design?
If you like the cowboy boots, I found some others you may like!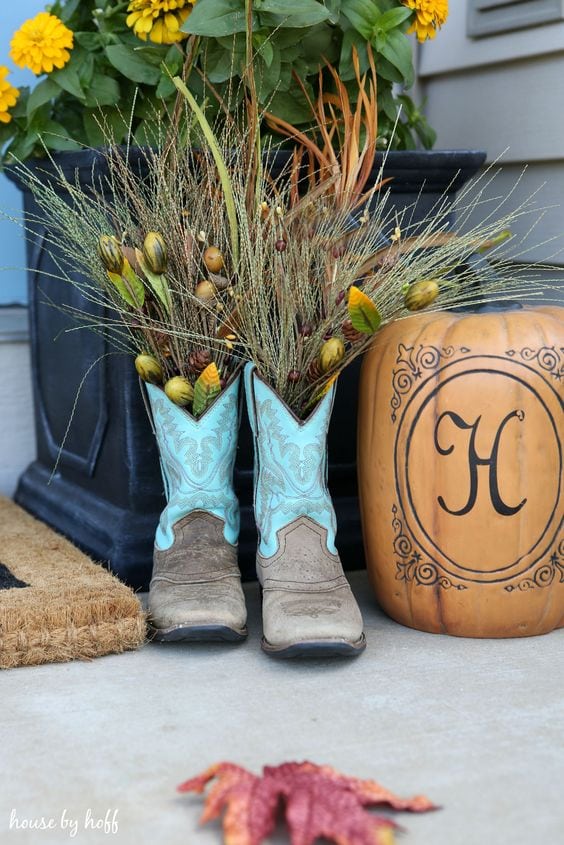 Image + Credit: House by Hoff
I hope you found the tips on how to I shared with you helpful! I also have something for you! I created some FREE Fall printables you can use in your home!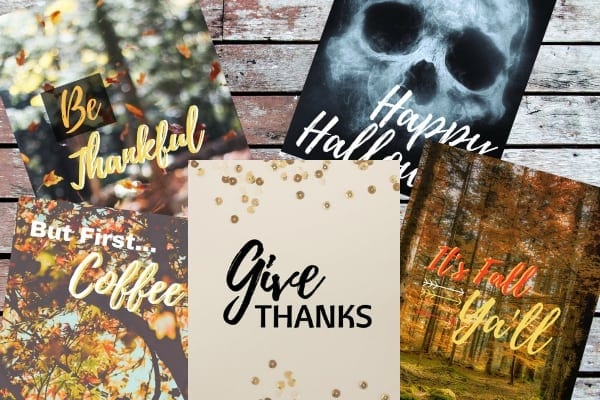 Let me know if you liked this post on how to decorate your porch for fall in the comments below. You may also like some of my other recent fall-related articles to help you decorate your home beautifully.
If you like this article, please make sure to share by pinning it to your Pinterest boards.