How to Transform Your Rental Home with a Chic Makeover Tutorial
This rental bathroom makeover has been compensated by Collective Bias, Inc. and its advertiser. All opinions are mine alone. #WelcometoSoftsoap #SoftsoapPartner #CollectiveBias
I have been living in my home for almost 5 months now and I was finally motivated to do a bathroom makeover. When I first moved into this rental with my boyfriend he had been sharing it with a roommate.
Decorating was last on their priority list.
That made me even more excited to tackle this rental bathroom makeover and make it fit for a lady and company to use. I love having people over. Not going to lie…I was slightly embarrassed by my dated bathroom.
Since my boyfriend's family will be coming to visit us in March I used their visit as an opportunity to get started with this bathroom makeover project.
Click the image above to shop these liquid hand soaps.
The first step in this rental bathroom makeover transformation was a SHOPPING trip because I wanted to find beautiful liquid hand soaps I was proud to display. My local Walmart was my first stop to find Softsoap® liquid hand soap. The hunt was for their new line of home decor liquid hand soaps in the following scents.
Softsoap® Wild Basil & Lime

Softsoap® Shea & Cocoa Butter

Softsoap® Peony & Plum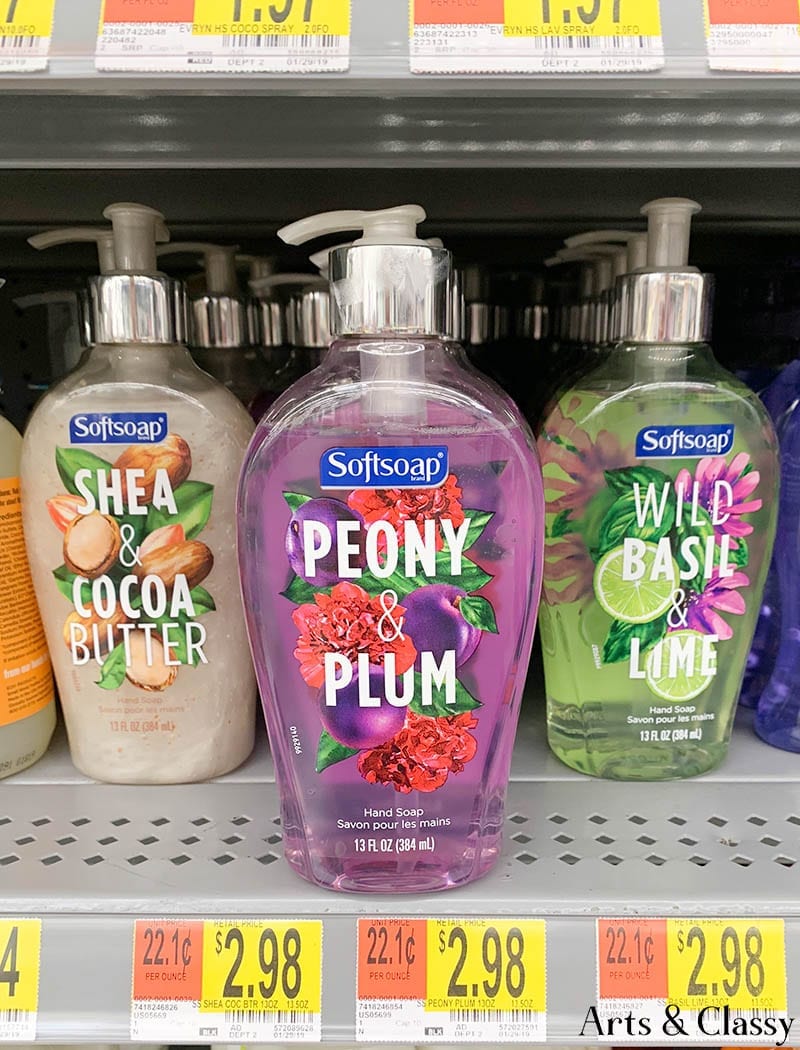 I ended up finding all three on the hand soap aisle near the personal care products at Walmart.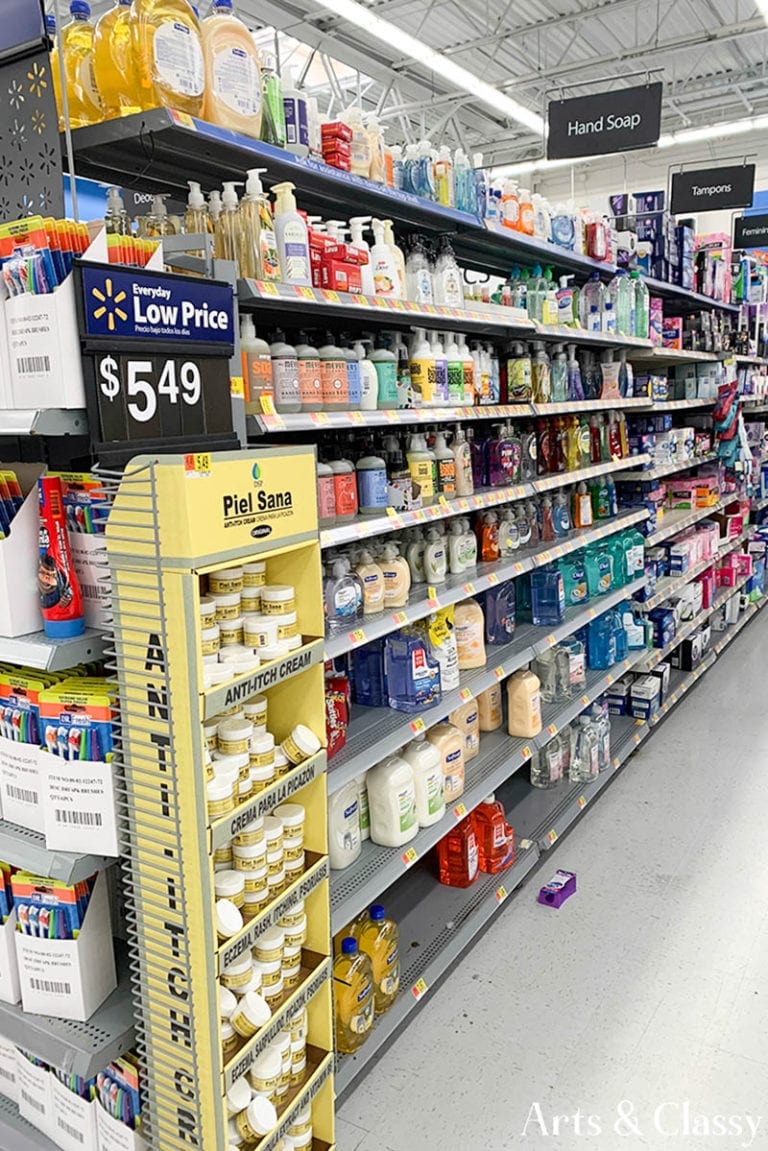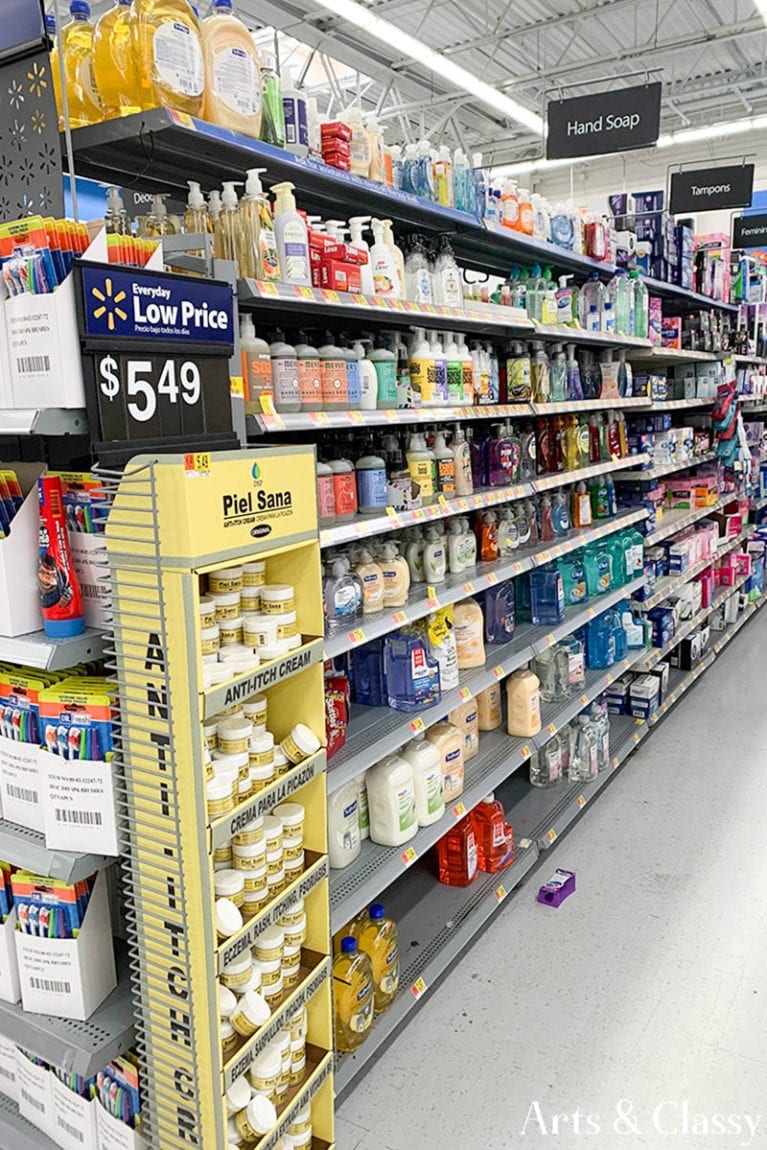 I am a renter, therefore I had to get creative with my bathroom decorating. When I first thought of this project I wanted to paint the walls. At the end of the day, that thought just seemed like a daunting task. I have painted walls before and I needed a better solution that would be easier to "undo" when we move out of this home.
I got out of my normal behavior patterns and tried a new approach to decorating the walls.
Peel-and-stick wallpaper seemed like a fun way to make this room look a little more classy. I also knew I wasn't a fan of the bathroom vanity and medicine cabinet finishes. My next plan of attack was to use woodgrain contact paper to cover them both.
Those were going to be the biggest transformations.
Some other things on my punch list were…
Add some new small cohesive decor

Clean up/declutter the countertop

Create some new storage

Incorporate my favorite Softsoap® liquid hand soaps.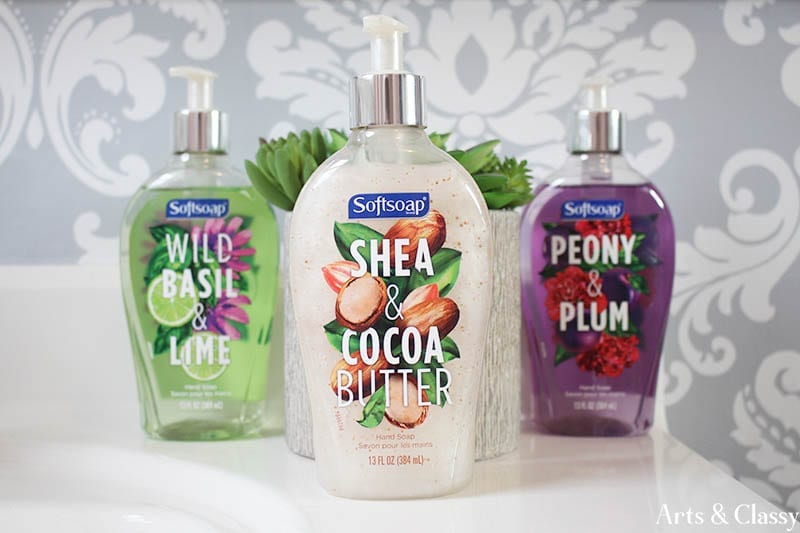 Check out the "BEFORE" photos of my sad rental bathroom.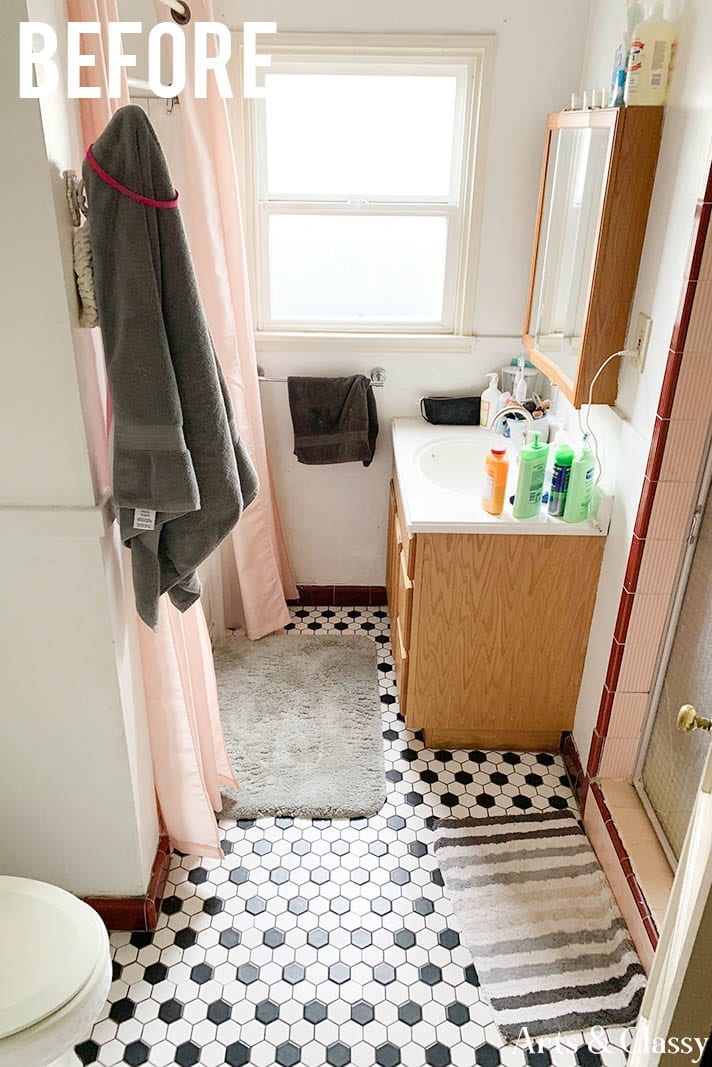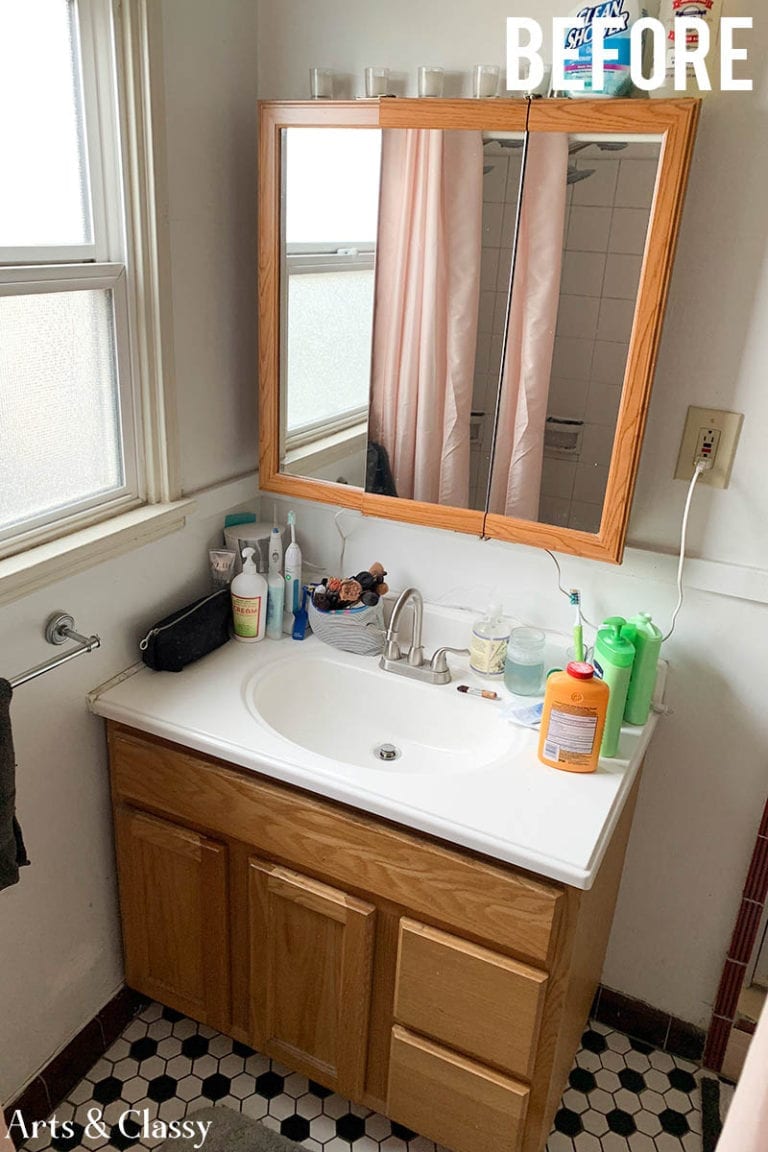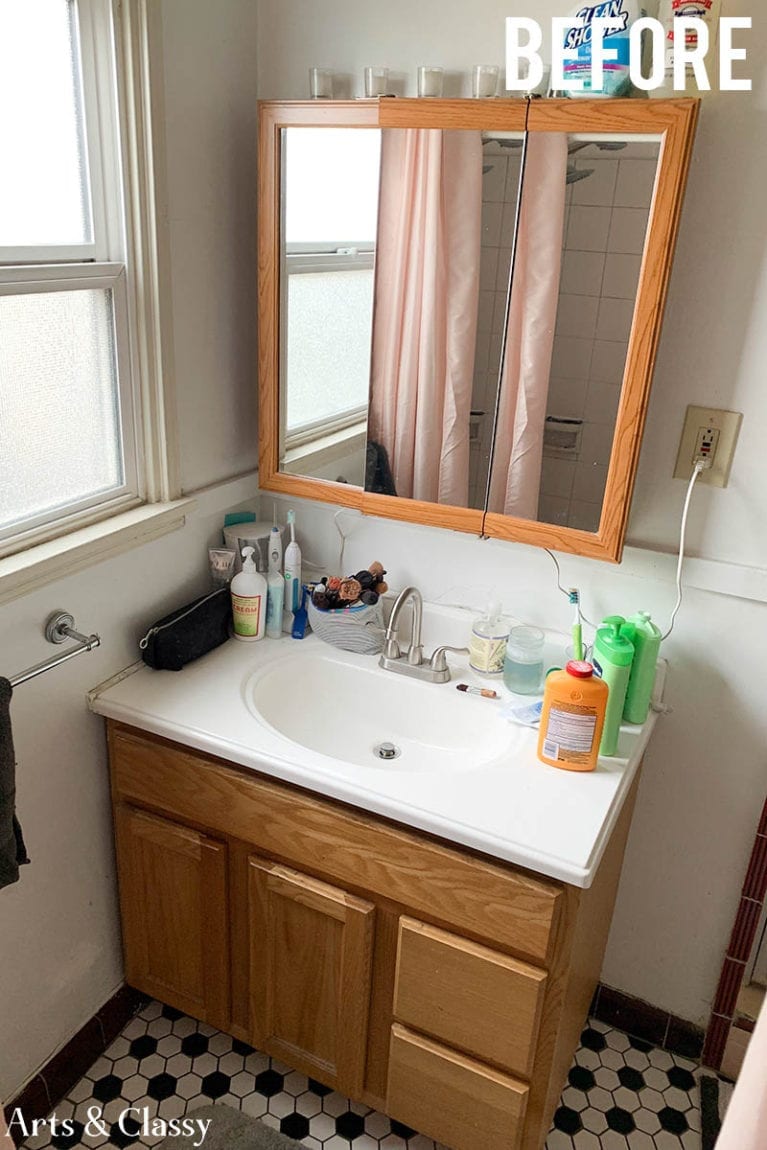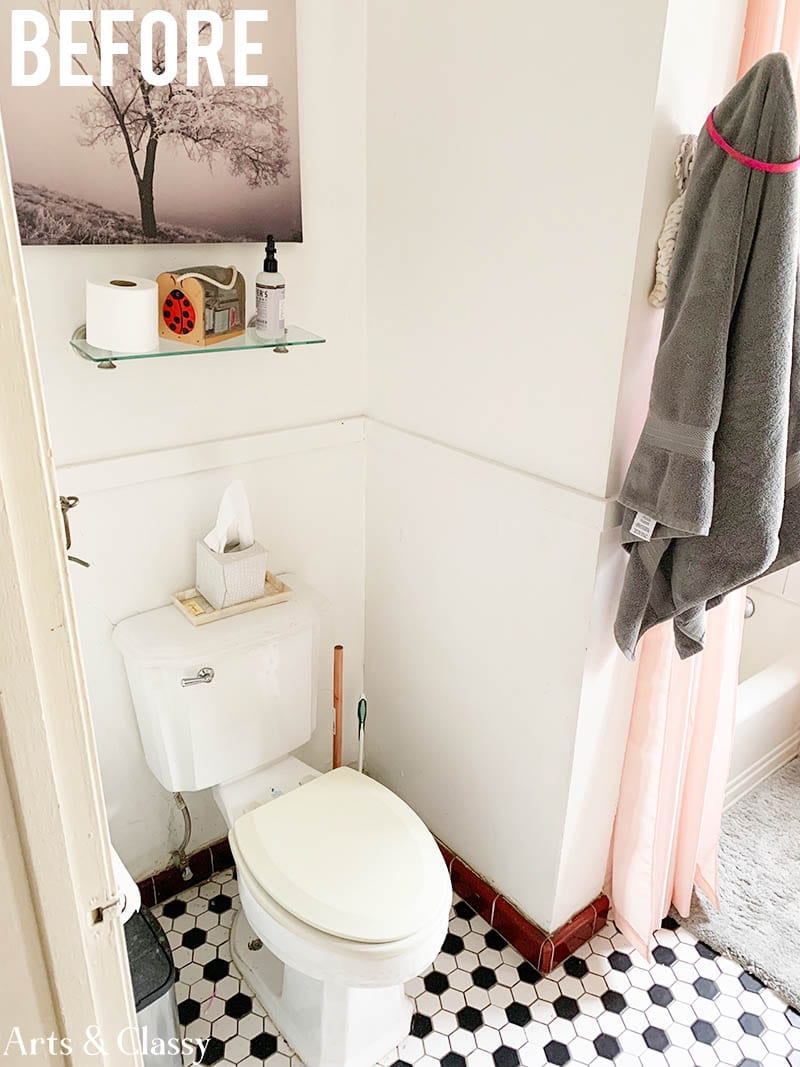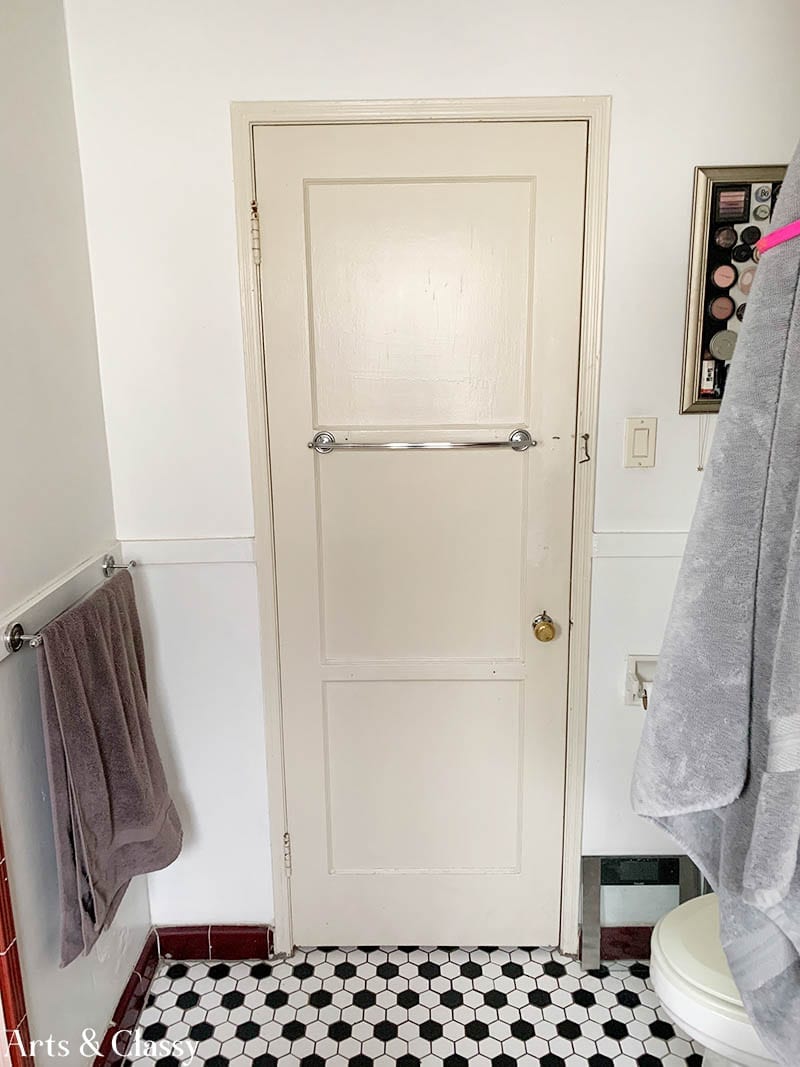 My next step was to do a little online shopping and some local discount store shopping for things like:
Small decor

Fake greenery
I was able to use some decor I already had from the last apartment that I hadn't hung in my new home yet. I didn't end up spending as much as I anticipated with this makeover.
Supplies I needed for this makeover…
Check out this full video rental bathroom makeover tutorial of the process of applying the contact paper, wallpaper, and placing the decor.
Now here is the AFTER of this rental bathroom makeover! As my boyfriend said, "It looks like a completely different room. It looks, great babe!" You know when a guy notices a decor change it must mean it was a dramatic one.
I love how the wallpaper turned out with the grey wood grain finish on the vanity and medicine cabinet.
Also, I accomplished my goal of creating new storage and a classier space on a budget as a renter.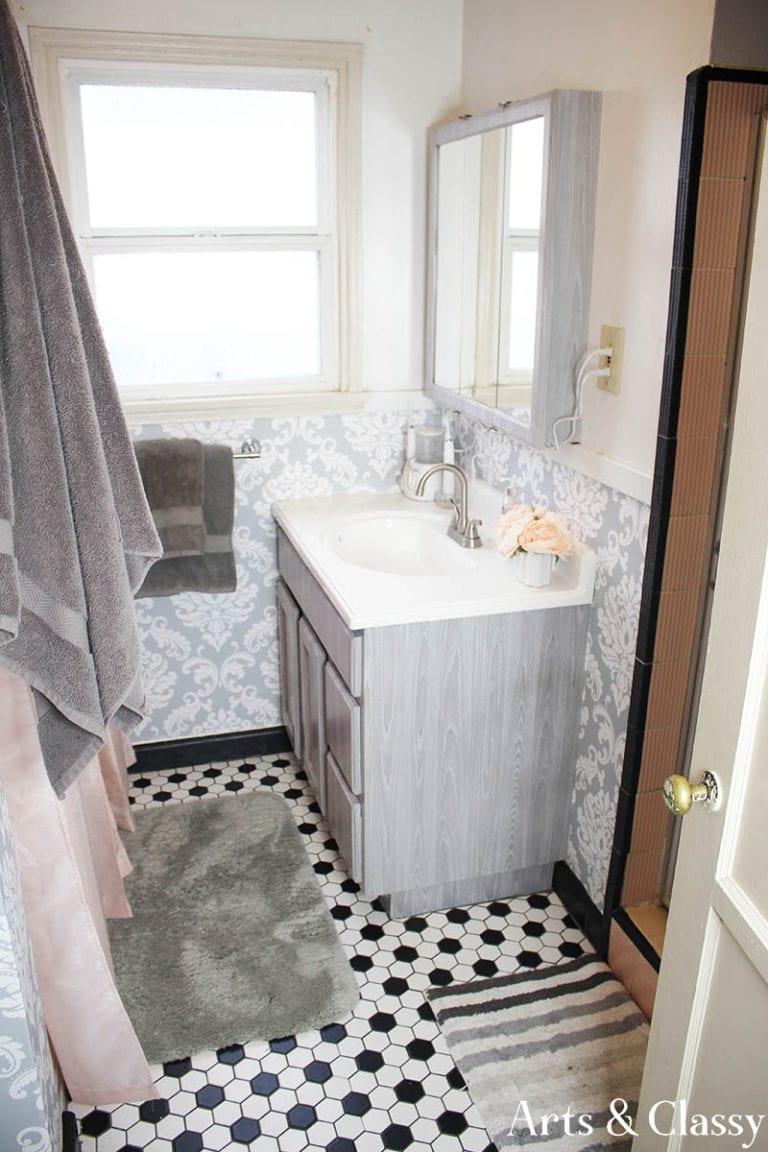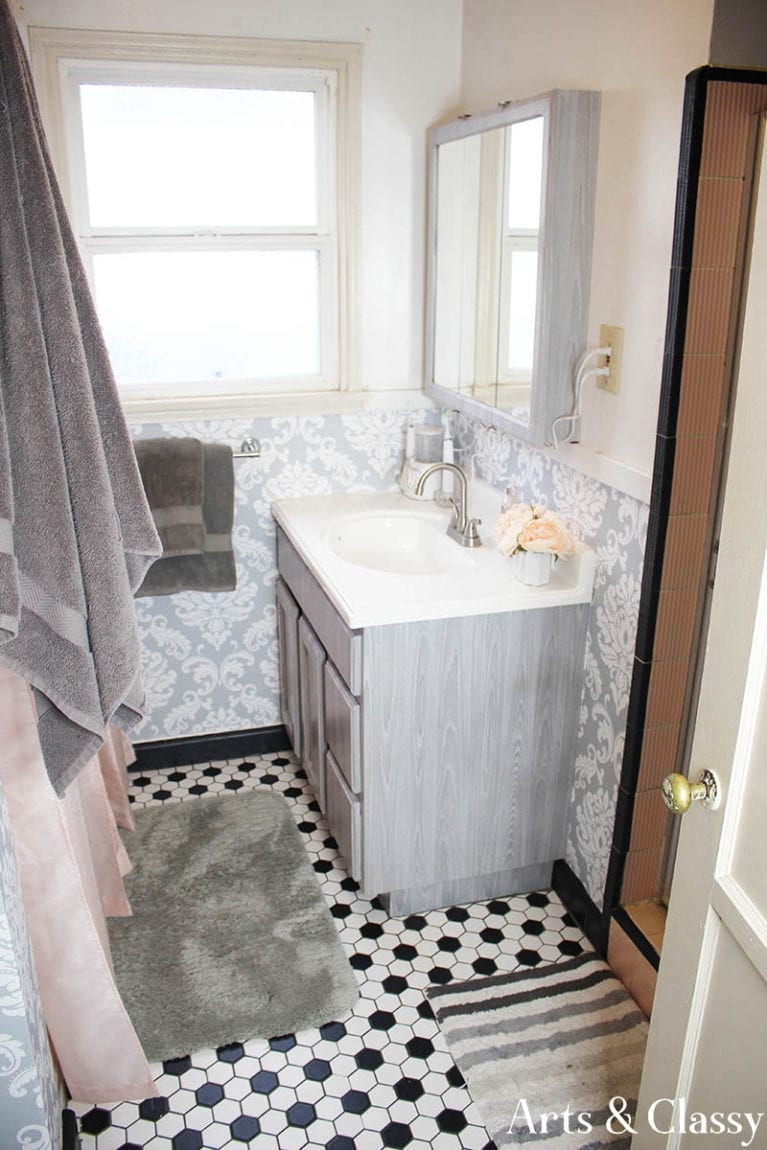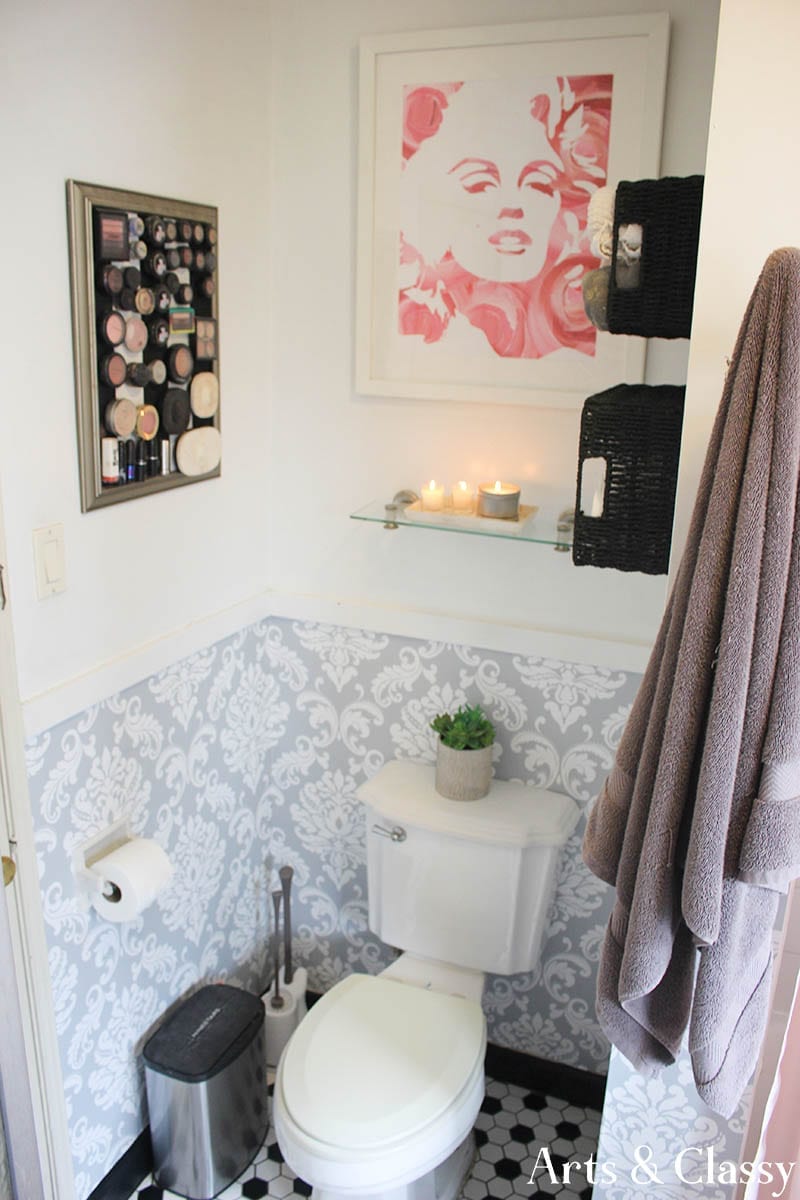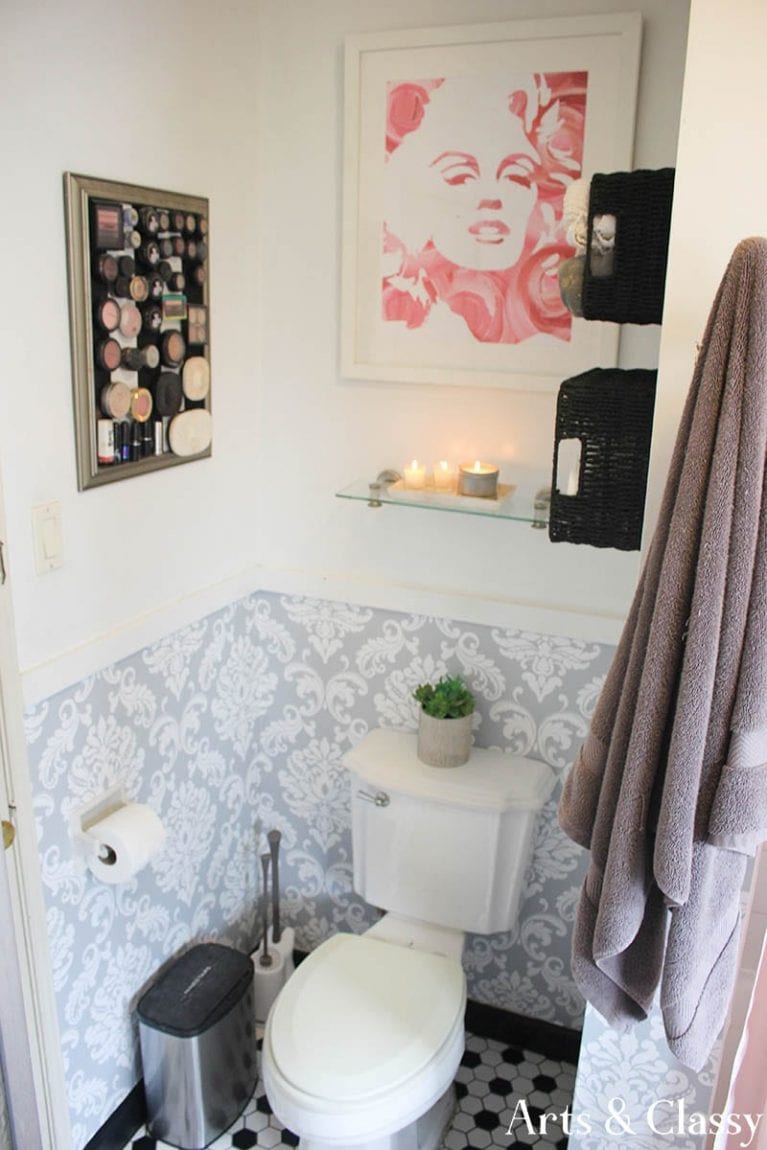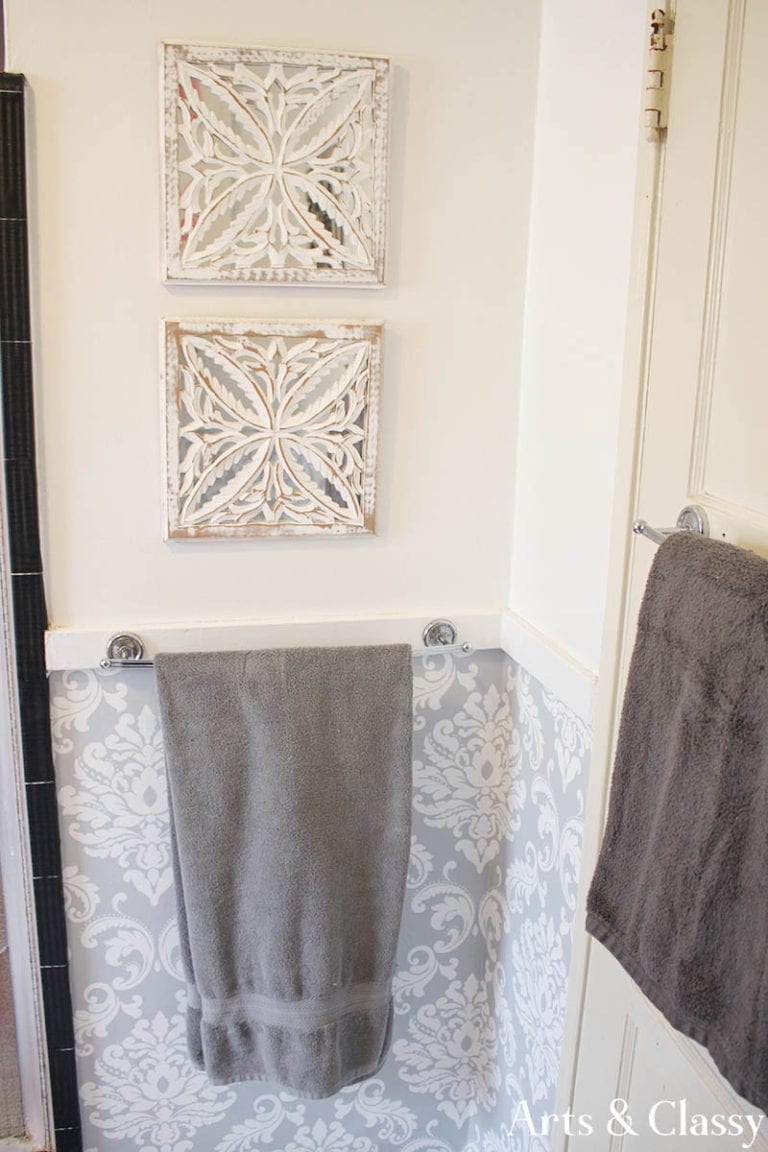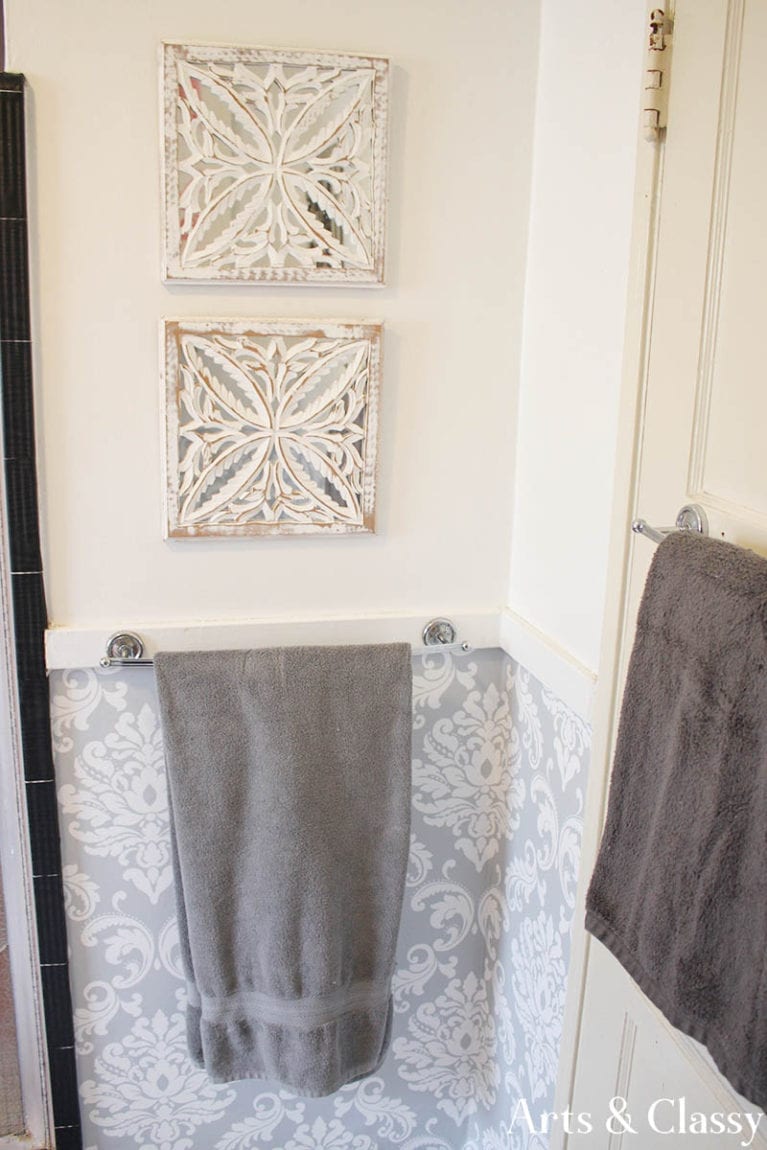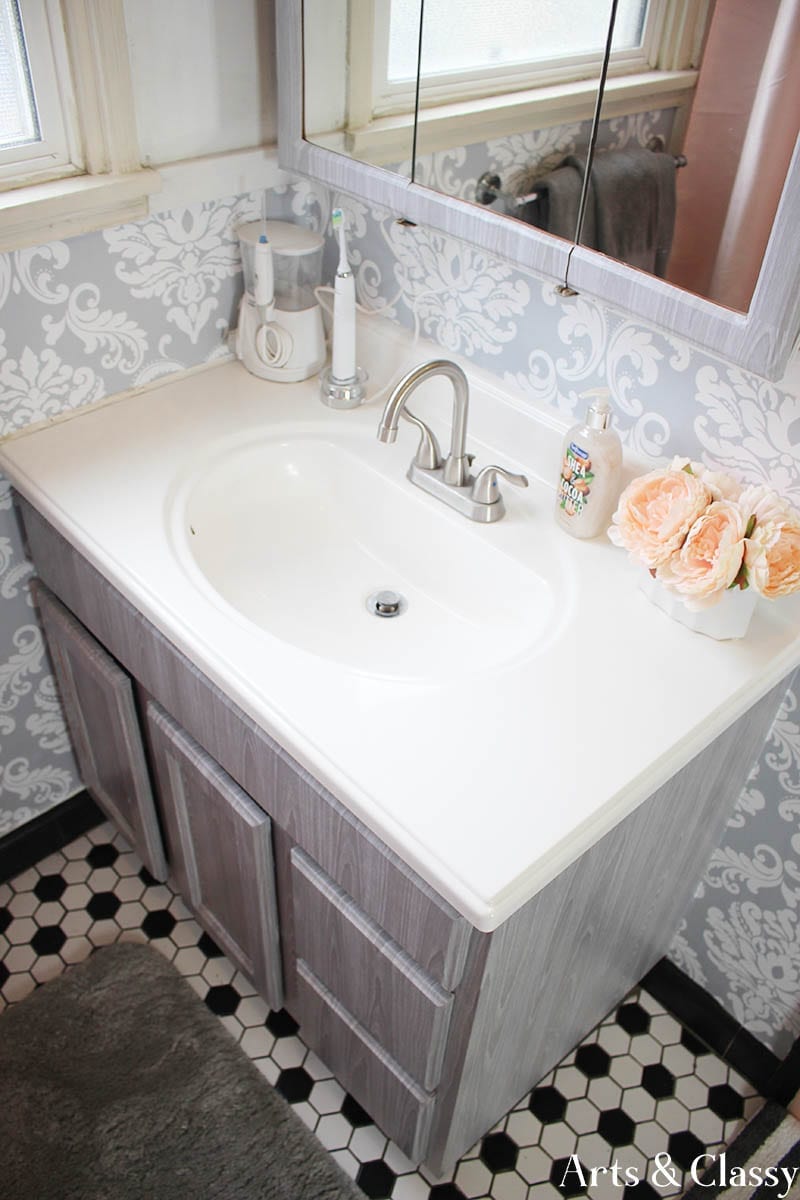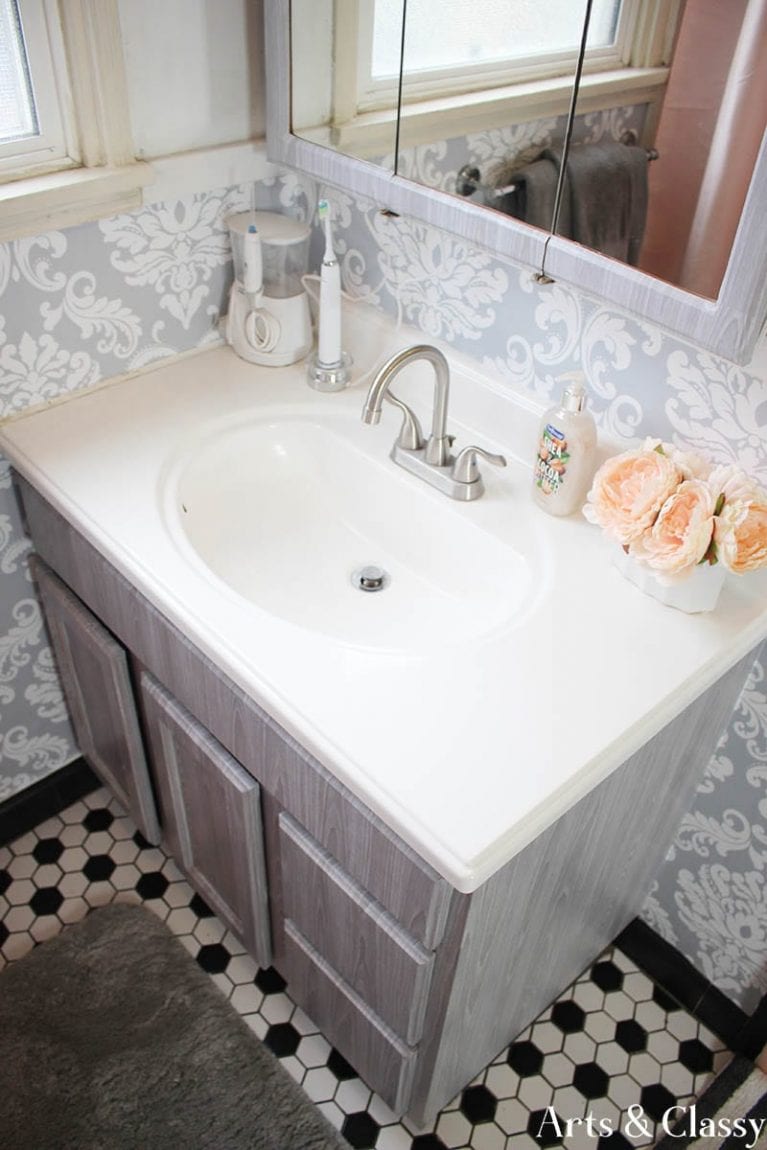 I think even the smallest details matter when you are decorating. That's why I chose these liquid hand soap bottles because they look great on any of my sinks and I can't get enough of the way they smell.
The stylish bottles make me more confident when I have guests over and need to use the bathroom. Nothing is worse than an ugly dirty bathroom. My favorite scent is the Shea & Cocoa Butter.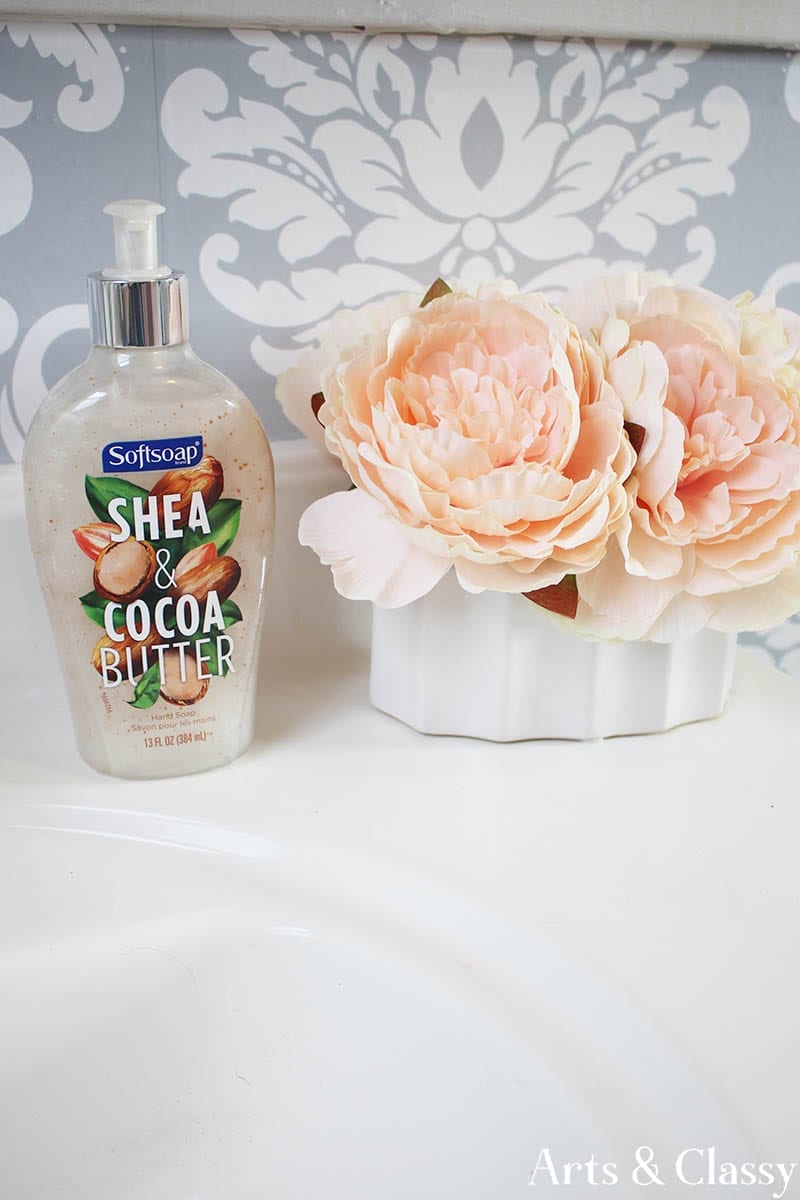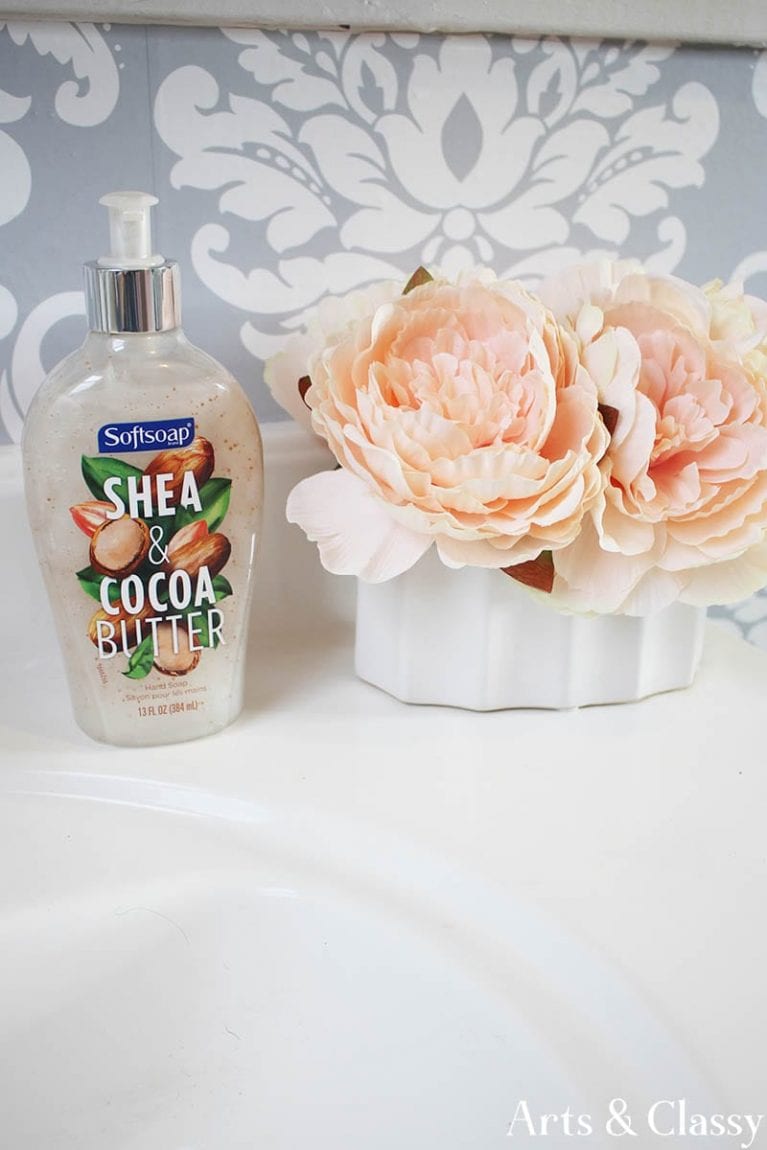 I feel a lot more confident with my rental bathroom makeover. I am ready for family and other guests to visit.
What do you think of this rental bathroom makeover transformation? Don't forget to shop at your local Walmart to find Softsoap® liquid hand soap in the 3 new scents Softsoap® Wild Basil & Lime, Softsoap® Shea & Cocoa Butter, & Softsoap® Peony & Plum. I would love to hear your thoughts in the comments below.
You can also shop online using the Ibotta app so you can earn cash back!
You may also like…