My vintage glam bedroom makeover is going swimmingly! I am so excited about my first few projects I have been able to tackle. If you haven't seen them, please check them out.
Now I am onto my next project… WINDOW DRESSING!!!
I will first say that I am a renter, and my apartment is covered in ugly plastic vertical blinds. Ew.
Slowly but surely, I am taking down the vertical blinds and adding more elegant window treatments to give my place a more sophisticated feel.
That being said, I was so pleased to work with Levelor on making over my bedroom window. Part of why Levelor is a smart choice is because the offer a no-risk exchange and a full 10 year warranty, that's their pledge.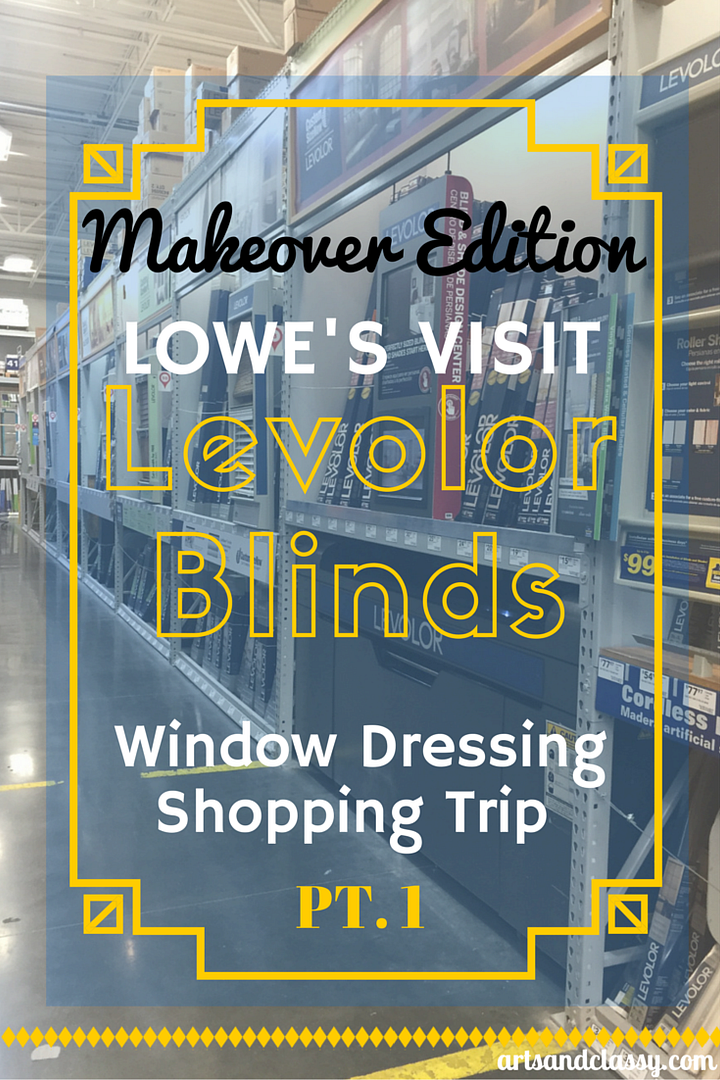 My main problem…the vertical blinds didn't really make my room as dark as I wanted it on the days that I get to sleep in a little bit. (These days are few and far between but cherished none the less.)
Next problem, when I did open my vertical blinds to let some light in, they were super bulky and the slats would fall to the ground from time to time.
My bedroom window before photo.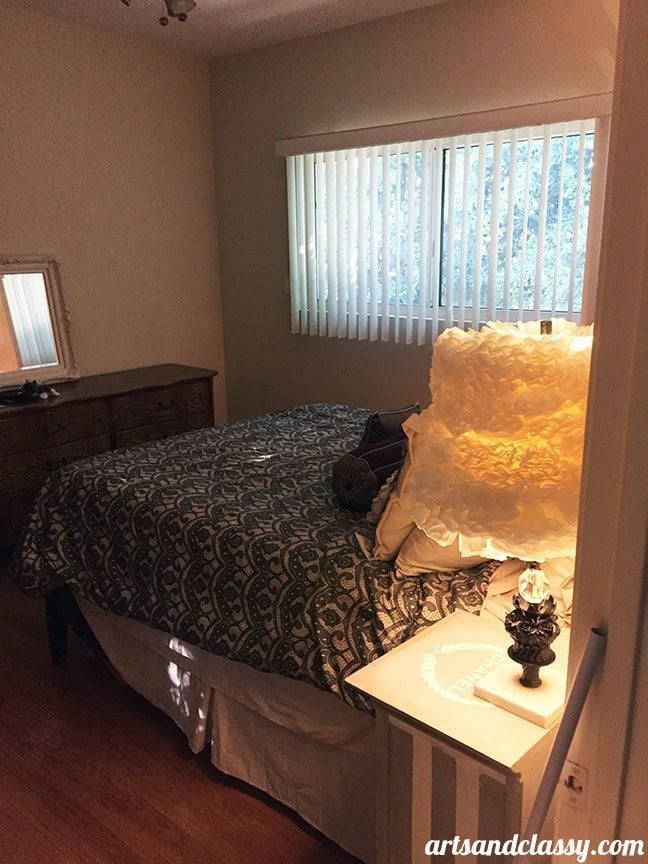 The Solution, shopping for Levelor Faux Wood Plantation Blinds at Lowe's.
I set out on my trek to Lowe's in the beautiful Hawthorne, California. Even in January the day was gorgeous, sunny, and relatively warm at 70 degrees. Southern Californians are so spoiled.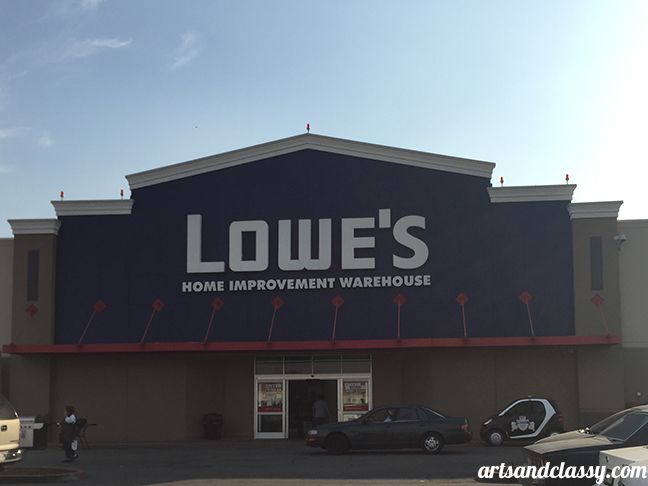 Upon arrival I made my way to the home decor aisle where I saw the Levolor display set up in a very organized fashion.
After waiting for a few minutes, a Lowe's representative was notified that I was in need of assistance. That is when Rasheedah greeted me to assist on my Levolor shopping adventure. She was very friendly and helpful!
In the minutes prior to her arrival I had chosen the 2" Faux Wood White Plantation Blinds at 70" wide x 64"long. Rasheedah helped me pull the box and I gave her the dimensions of my awkward window which were 69-1/4" wide by 30" long.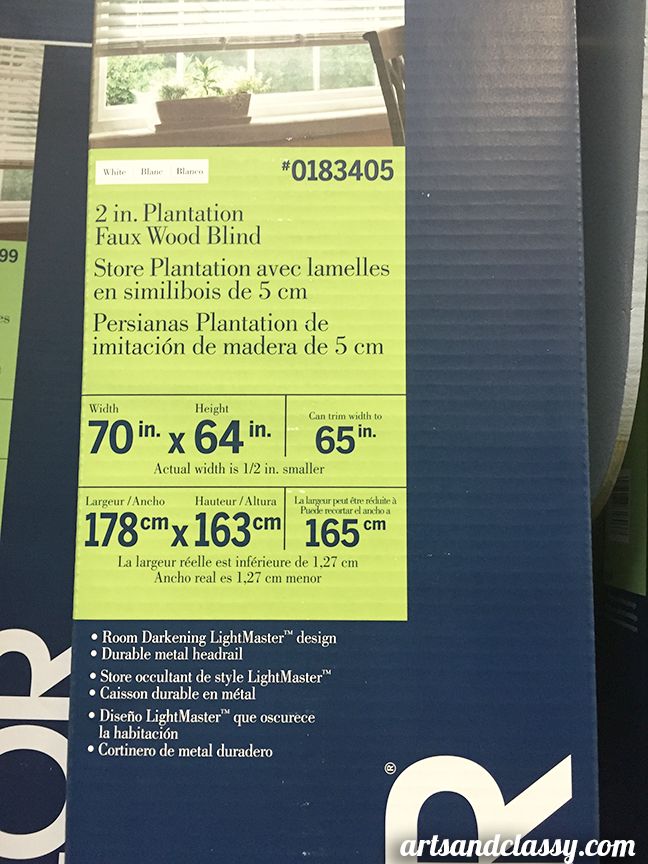 She discussed with me my options of an interior or exterior mount. I decided the interior mount was the way I wanted to go so that the blinds wouldn't interfere when I chose drapes to dress the window later on. The ugly vertical blinds I had were exterior mounted on the window which made me hate them even more. I was grateful that Rasheedah gave me my options up front.
She placed the blinds on the large cutting machine they have tucked away in the same aisle.
She explained to me with the interior mount the width of the actual blinds would be cut to 68-3/4" wide to allow room for the mounts on either side when I go to install them. Since my window is on the wider side, she also recommended that I use the center mount to help support the heavy blinds.
I loved this fancy machine btw.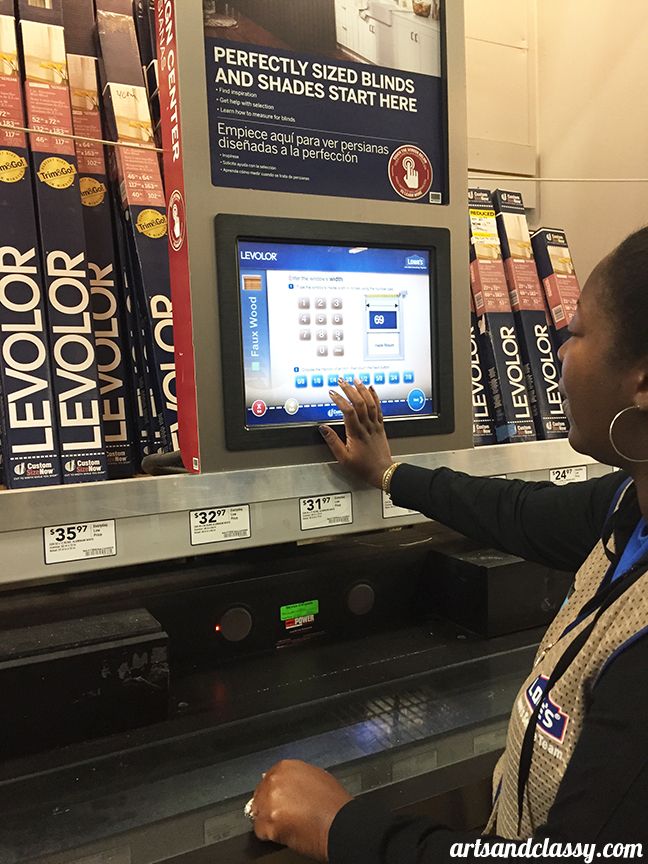 The cutting process took about 5 minutes and I was set to go with my box of new blinds to the register. Thanks Rasheedah!
My overall shopping experience at Lowe's was a pleasant one! I highly recommend to all of my readers to go visit the home decor section and see the variety of choices in the Levelor section. The prices are very reasonable and the final result is exciting!
Stay tuned for the reveal later this month in my January Challenge : Bedroom Makeover Edition!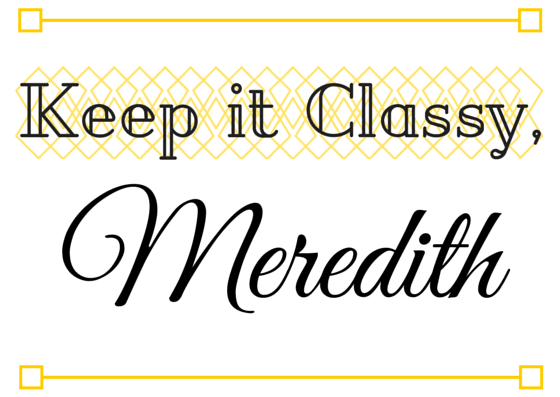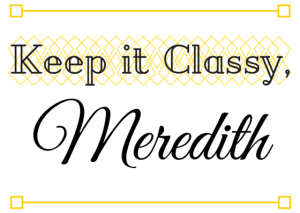 *This is a sponsored post on behalf of Levolor and Lowes. I was compensated in full or in part for the content; however, all opinions are completely my own. I only recommend products that I believe will truly benefit the readers of Arts & Classy.