Is Dollar Tree's Faux Gingerbread House Too Good to be True?
Learn how to make your own fake gingerbread house decorations using dollar store supplies. With a few basic tips, you can turn your home into a holiday masterpiece.
Do you love the look of gingerbread houses but don't have the time or patience to make one from scratch?
This easy DIY project is for you! Using Dollar Tree supplies, you can create a beautiful fake gingerbread house that will last for years as your home decor. With just a few simple steps, you can have Christmas decor that looks like it came straight from a professional bakery. Let's get started!
This post contains some affiliate links. I may earn a small commission if you make a purchase through one of these links. See more information in my disclosure policy.
Supplies needed to make a fake gingerbread house from Dollar Tree
Now is the perfect time to make a festive gingerbread house decoration, and you don't need to worry about breaking the bank either! All of the supplies you will need to create a one-of-a-kind gingerbread masterpiece are available at your local Dollar Tree.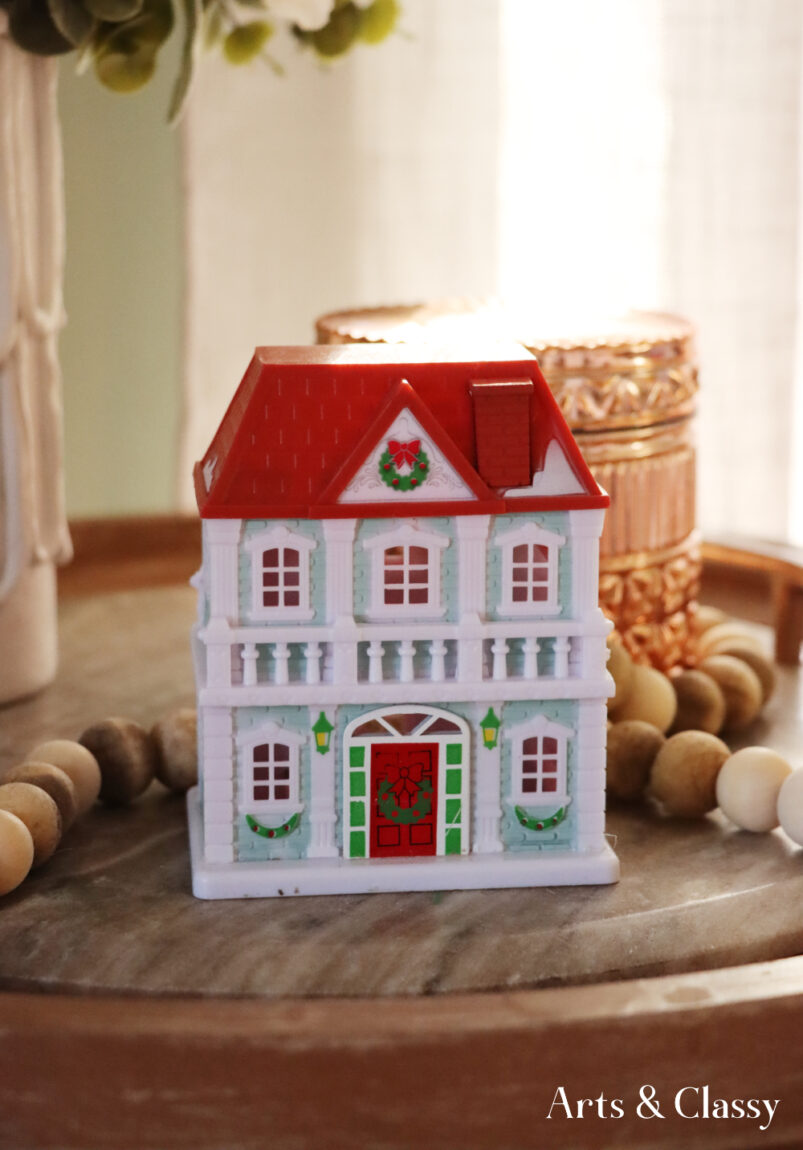 All that stands between you and amazing gingerbread house Christmas decor is the power of your ingenuity!
Since all these supplies are affordable, don't be afraid to be creative; not only does this project require only basic craft skills for assembly, but it's also easy to personalize with colorful markers or glitter pens. Let your imagination run wild when decorating —the possibilities are nearly endless! I wanted a glazed gingerbread house look with just white icing. Sometimes less is more!
Step 1 – Paint the miniature house with brown chalk paint to create a faux gingerbread decor look.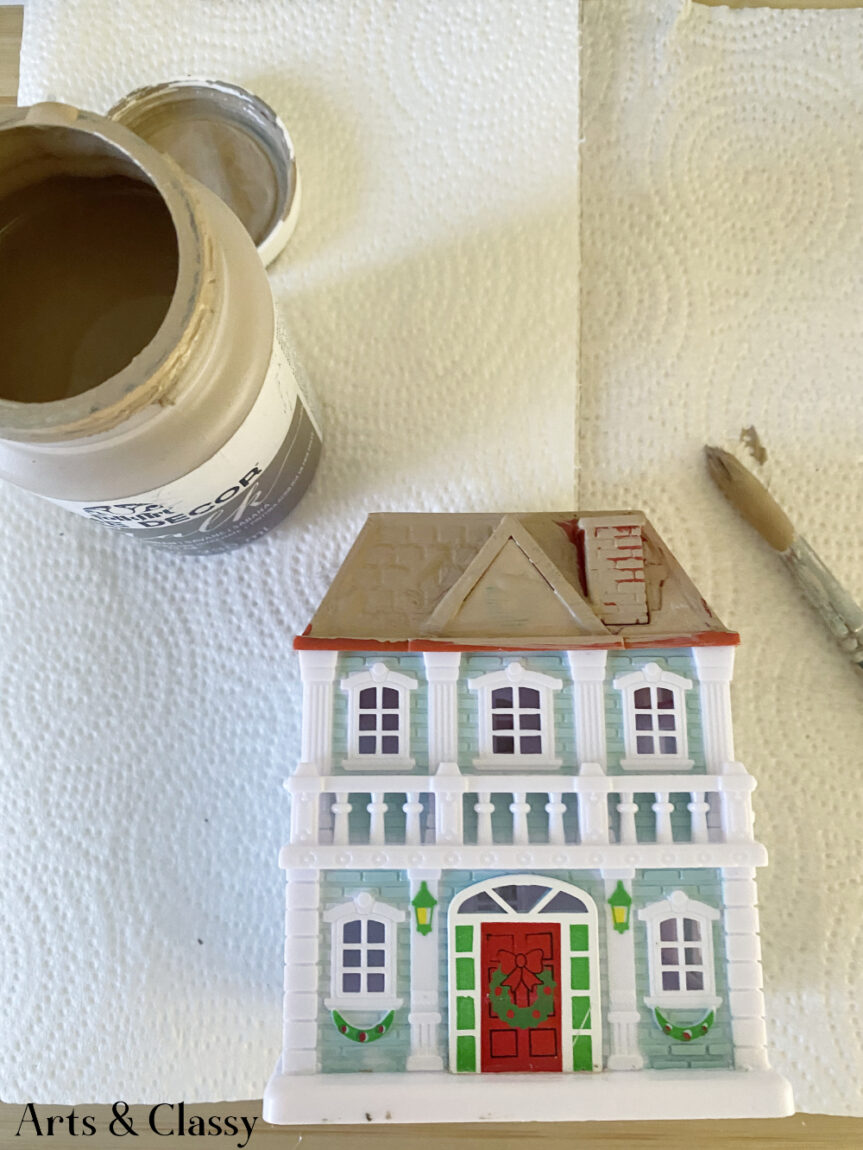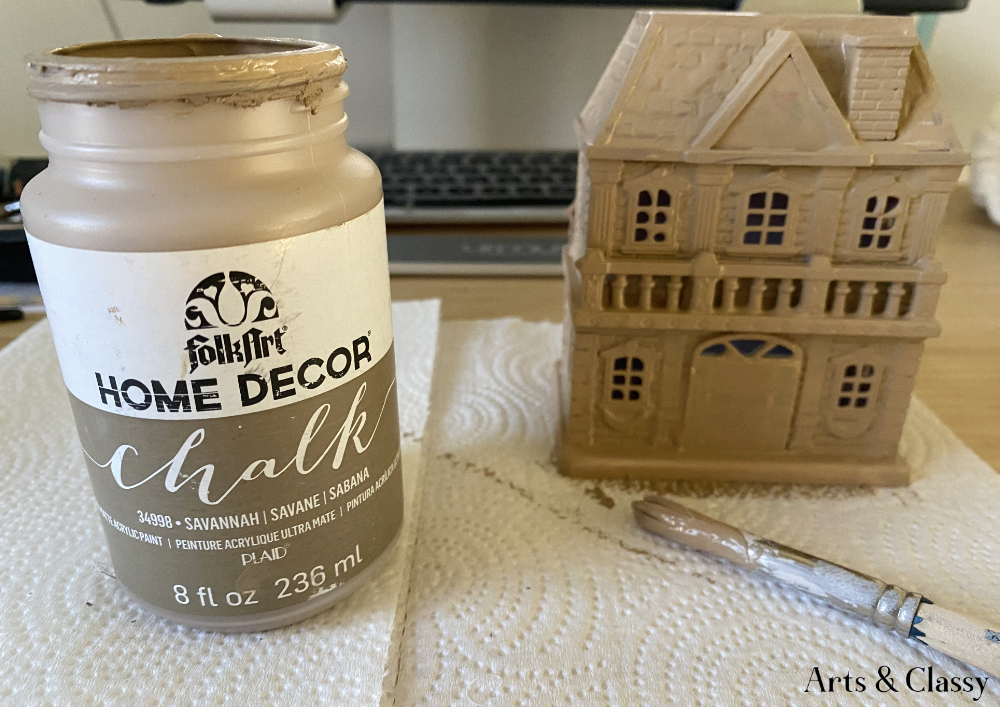 Step 2 – Decorate the fake gingerbread house with your hot glue gun to make it look like real frosting.
If you want to create a gingerbread house for the holiday season, using a hot glue gun is an easy and creative way to give it an authentic look. Hot glue can be used to make small details on your gingerbread house and can even serve as frosting.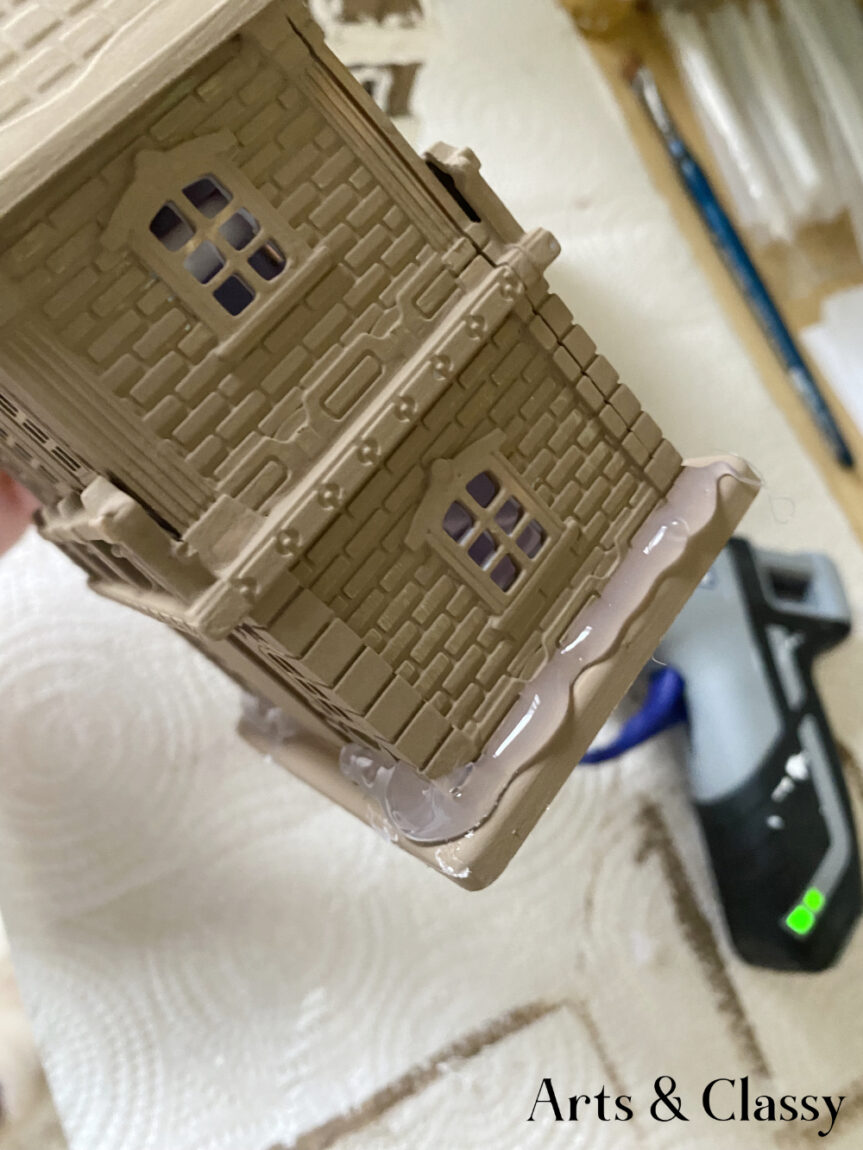 Start by applying hot glue in thin streams along the edges of window frames, doors, and roof peaks.
Step 3 – Paint the fake frosting with white acrylic paint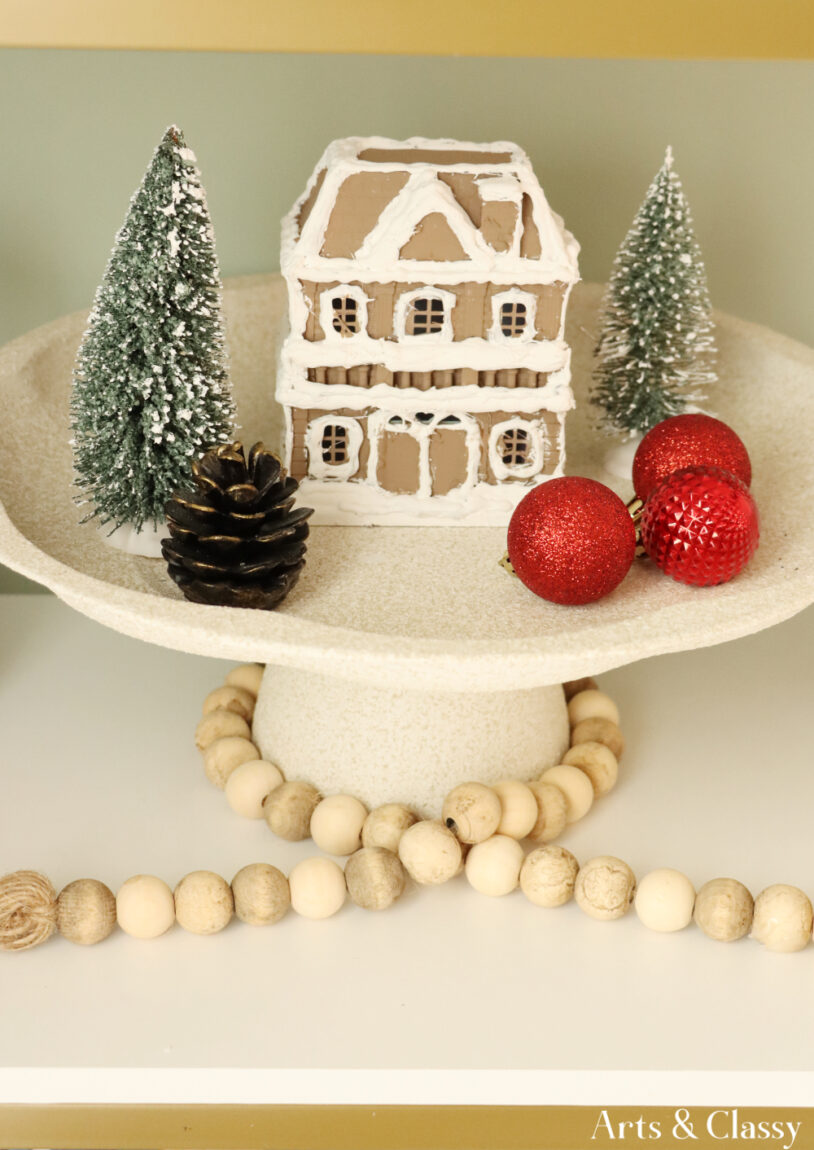 With just some simple steps, you can create your own gingerbread masterpiece with your trusty hot glue gun this holiday season!
With an expertly crafted gingerbread house design made from decorative hot glue and candies– this Christmas decoration will be sure to turn heads!
You can even go an extra step by including things like white glitter to give off a sugar appearance, white puff paint, peppermint, little gingerbread men, candy canes, and snowflakes!
These fake gingerbread house craft projects can be the perfect way to add some extra Christmas cheer to your festive decorations!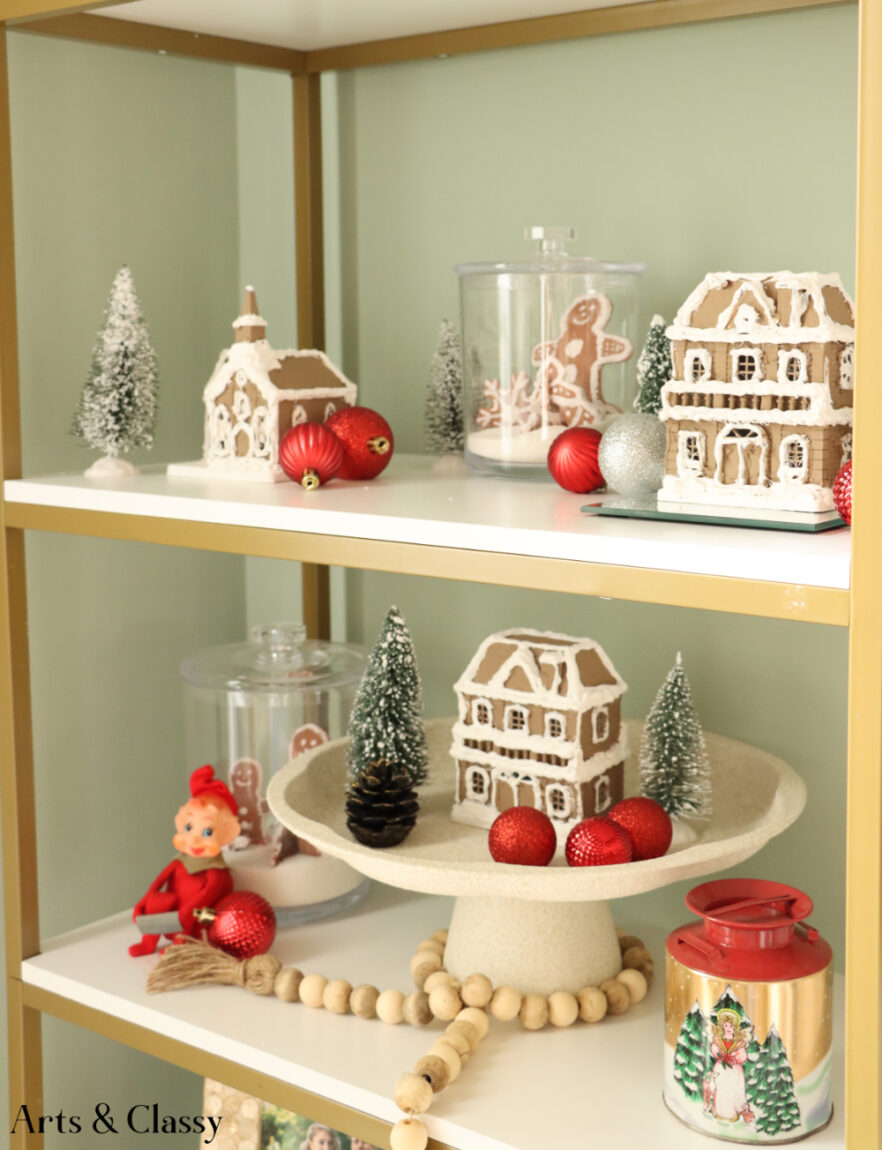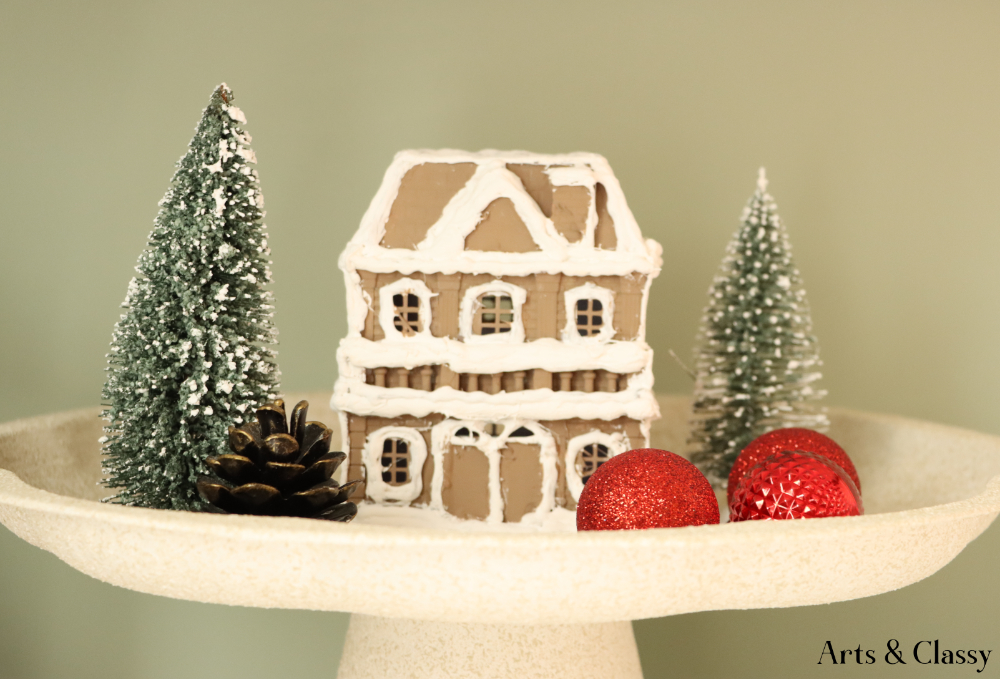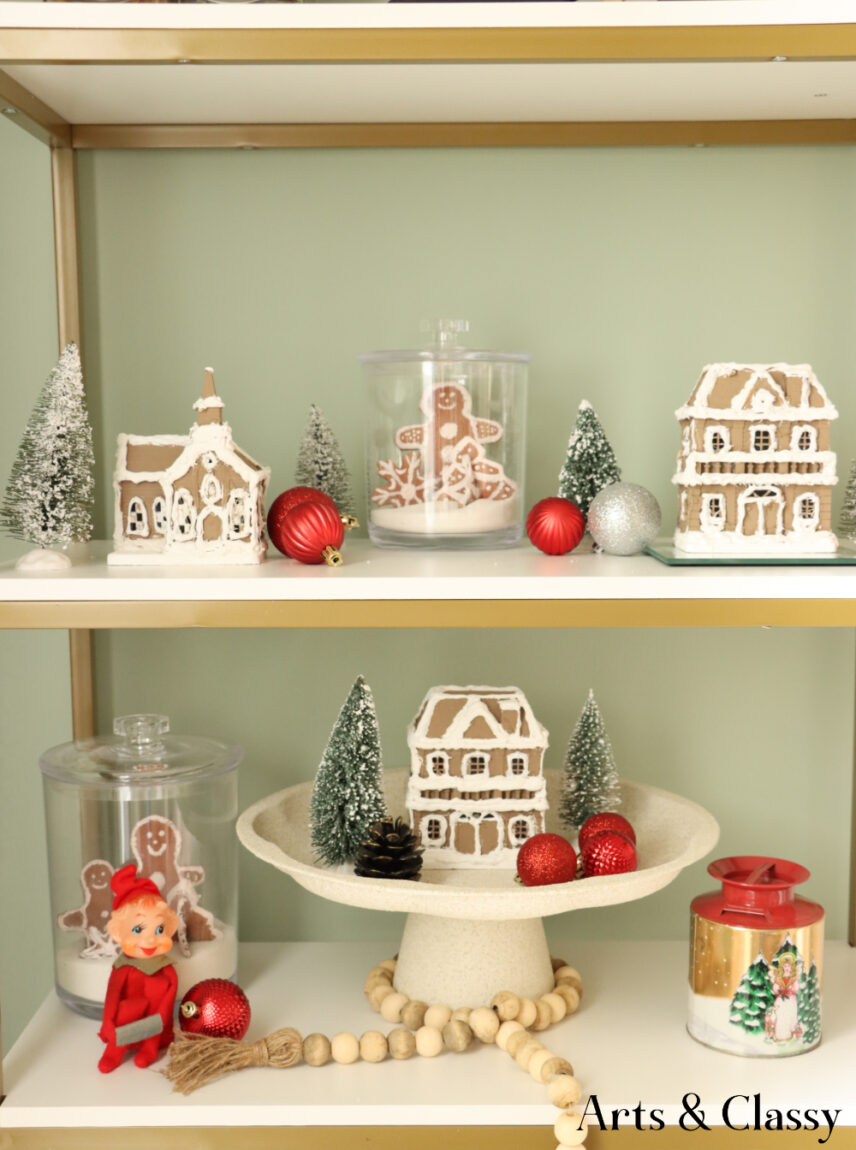 By incorporating this unique item into your home, you can create a warm holiday atmosphere and make your whole family feel like they're in a real-life holiday movie.
If you needed one more reason to love Dollar Tree, now you can get all the supplies you need to make a fake gingerbread house that makes excellent budget-friendly holiday decor.
These faux gingerbread houses are so stinkin' cute and they cost next to nothing to make! I had so much fun making them with my kids and I hope you will too.
If you want more Dollar Tree Christmas craft ideas and the latest DIY videos, be sure to follow me on Instagram, Pinterest, YouTube, and TikTok for more inspiration. So what are you waiting for? Grab some hot glue and head to your local Dollar Tree! I can't wait to see your tiny gingerbread houses. Happy holidays!
If you liked this cute decoration, you may also like…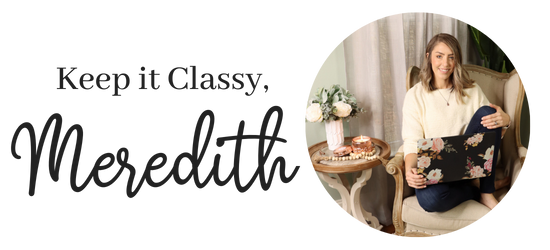 THIS PROJECT WAS FEATURED ON: