Make Your Season Sparkle With This JOY Wine Bottle Christmas Craft
Christmas is the time for family, friends, and of course, lots of festive cheer! If you're looking for a craft project to get you into the Christmas spirit, why not try this JOY wine bottle craft? It's easy to make and looks fabulously festive.
So put on your favorite Christmas movie and get crafting!
What makes my life sparkle, even more, is when I have wine in my life. It really does bring people together.
When I am entertaining, I only like serving the best to my guests. That is where Gloria Ferrer comes into play. Fun fact…did you know that the creator of this wine, Jose Ferrer, named his wine after his wife Gloria?
Social, elegant, & fun – the sparkling wines of Gloria Ferrer Caves & Vineyards are a perfect match for any occasion and are arguably the most social beverage. Gloria Ferrer wines have earned over 400 gold medals and 50 90+ scores in the last 5 years.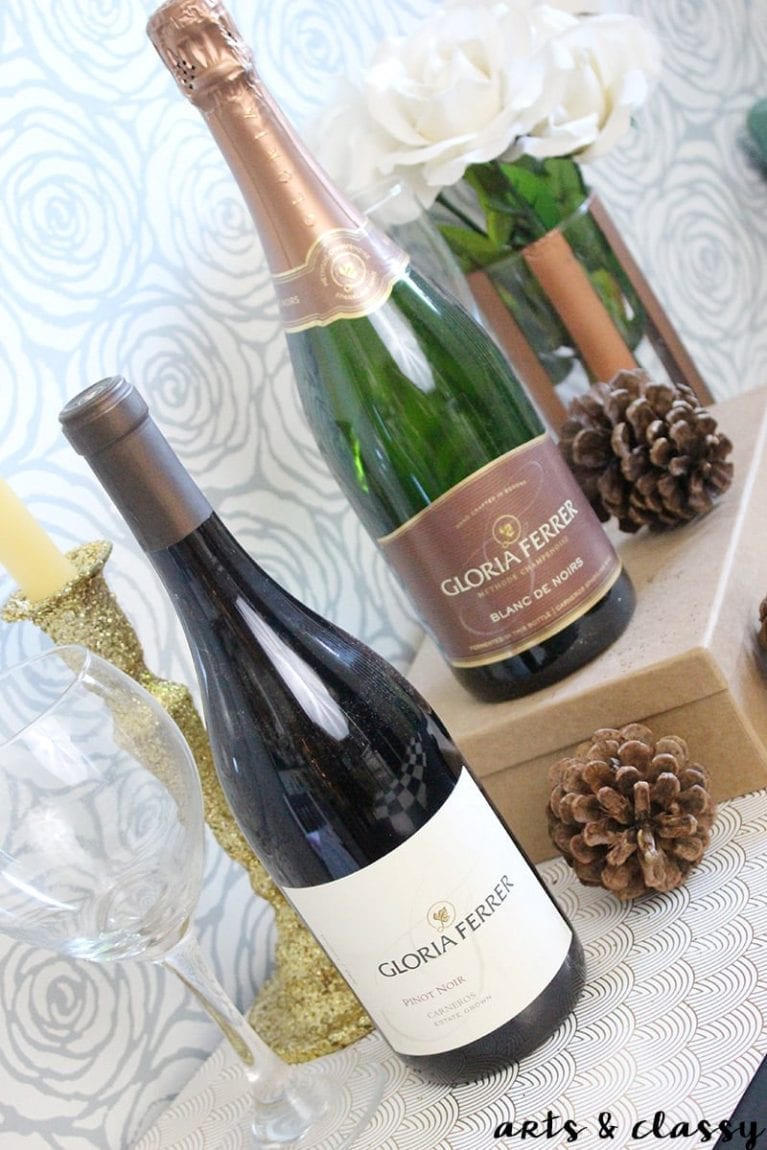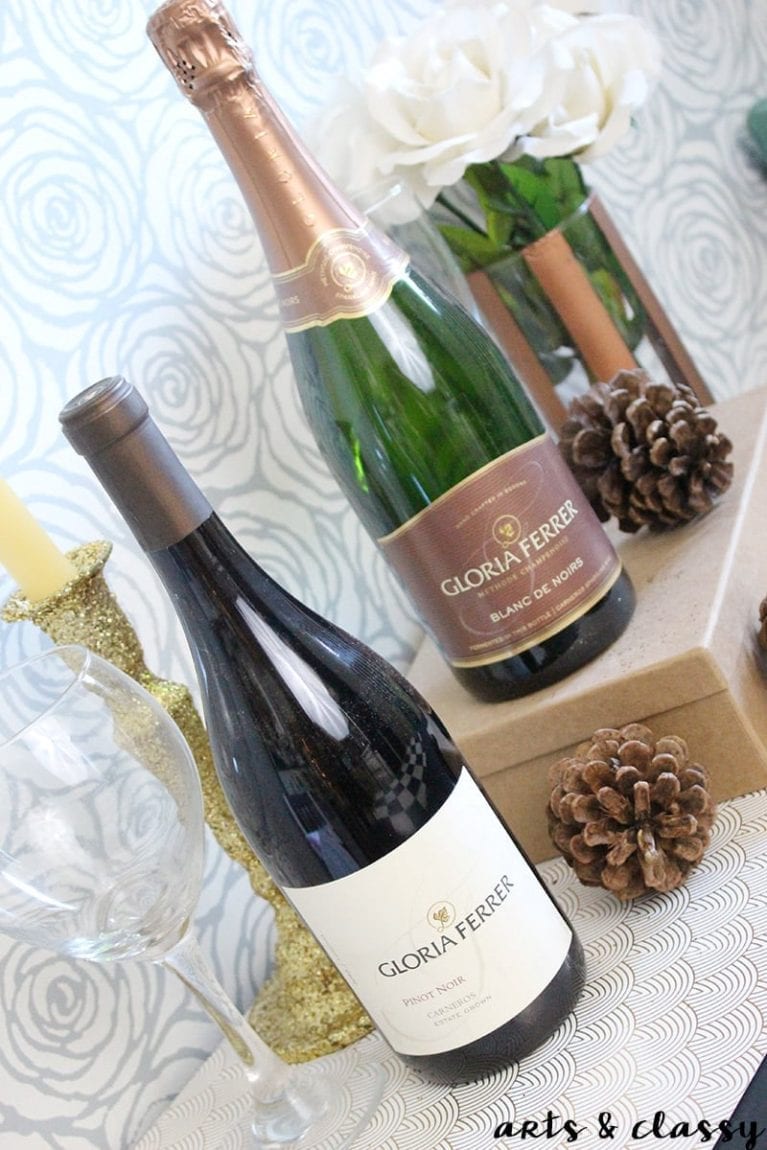 Since you all know I am a classy girl and I love to be good for the environment too. I decided after entertaining some fabulous guests for a bit of wine night, I decided to transform my wine bottles into a holiday craft.
Here is a list of supplies you will need for this fun DIY craft.
3 wine bottles – I used one beer bottle with my 2 wine bottles.
Small Paper Plate
Paper Towels to mask your workspace.
Fake Flowers
---
SHOP THE SUPPLIES FOR THIS WINE BOTTLE CHRISTMAS CRAFT

---
STEP 1
You will want to clean your empty bottles first and remove the labels. I use a little dish soap for this process. Put some soap directly on the labels, rub it in, and let them sit for 5-10 mins before peeling.
Paint your bottles. This will require a few coats and you will need to let the bottle dry between coats. This was the part that took the longest during this DIY.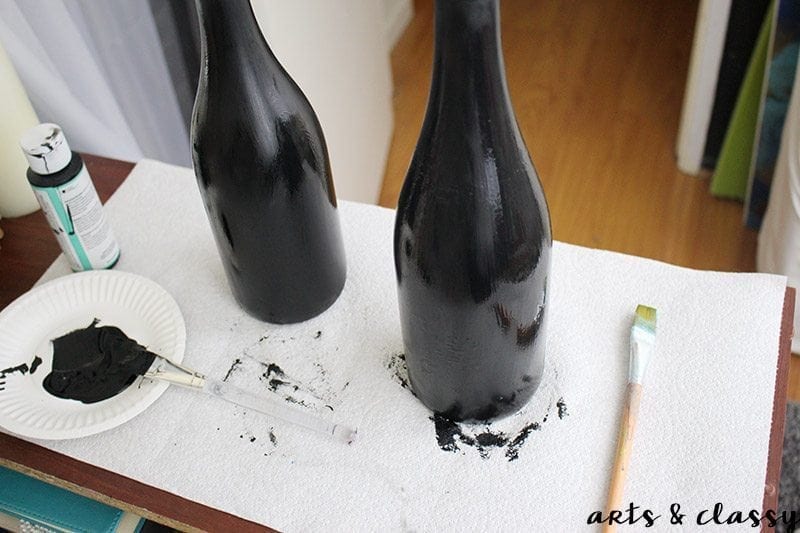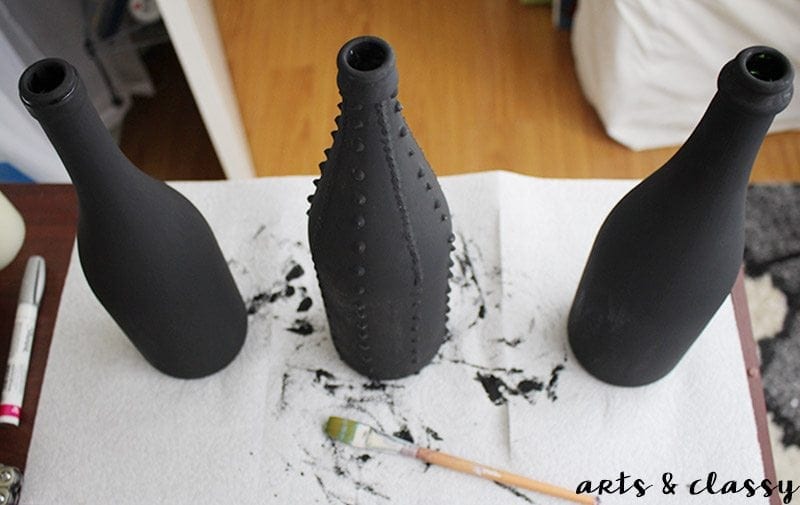 STEP 2
You will wrap the twine around the tops of the bottles to add a decorative rustic look. I used the tacky glue to make the twine stay where I placed it. Let this dry for an hour or so.
STEP 3
Take your pencil and write out a one letter per bottle. It is good to go over with a pencil and then use your chalkboard marker to eliminate any mess ups.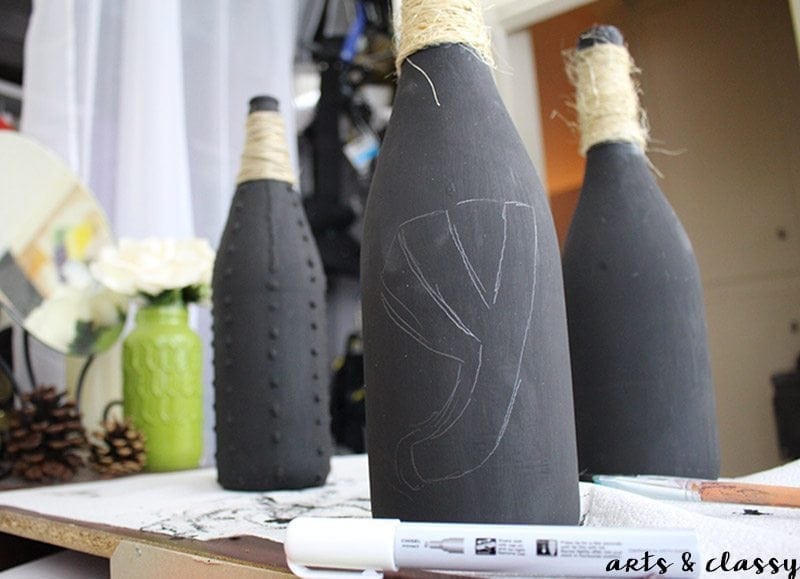 Take your white chalkboard marker and write J-O-Y. Let this dry.
STEP 4
Place in a spot that will be perfect for holiday decor. You can also use the bottles as vases for a haply sprigs of holly, spruce, or pine. You can easily make this a specific Holiday decoration to make your holidays sparkle.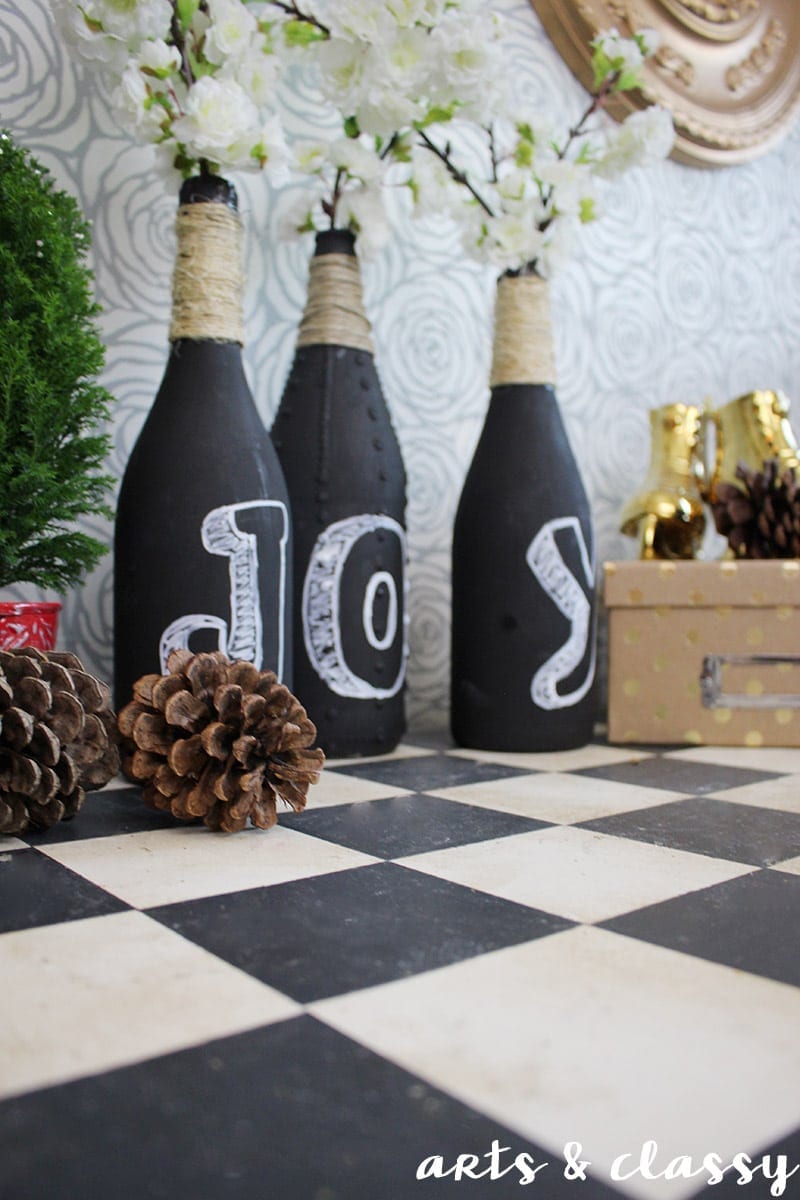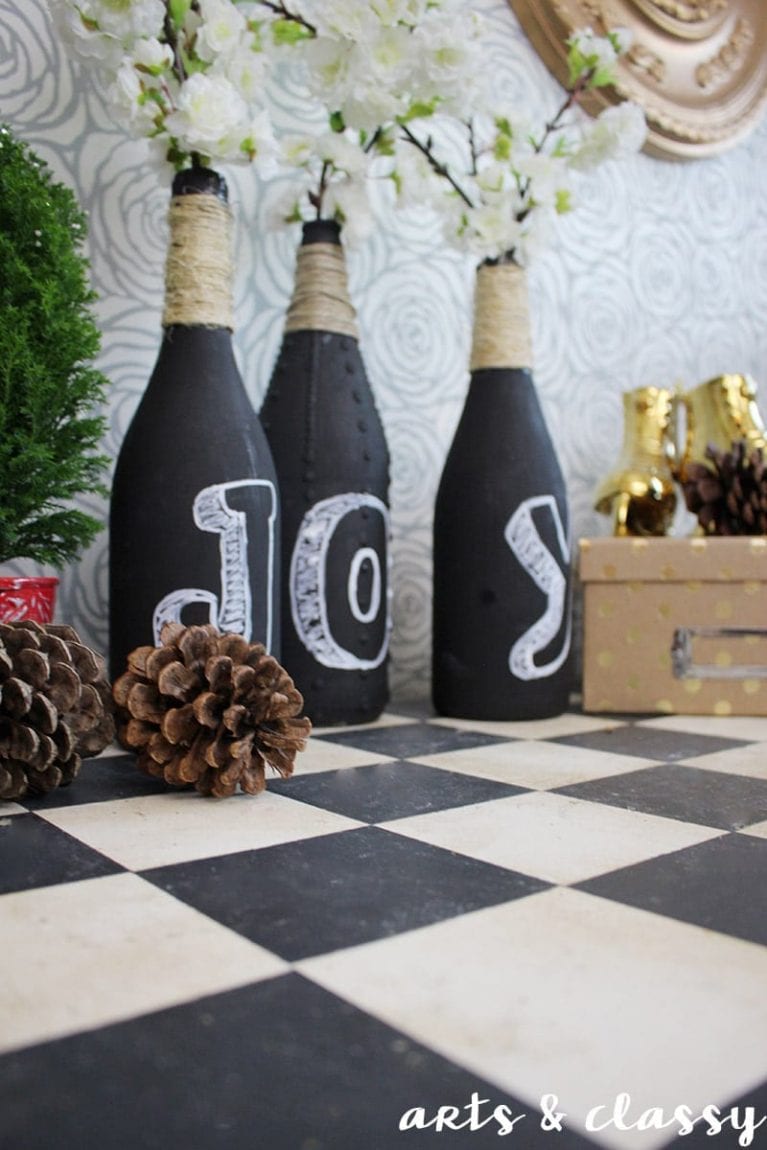 Making your holiday special on a budget doesn't take too much work. It just takes a little thinking outside the box. Open your mind to the creative potential you have to make your decor look amazing!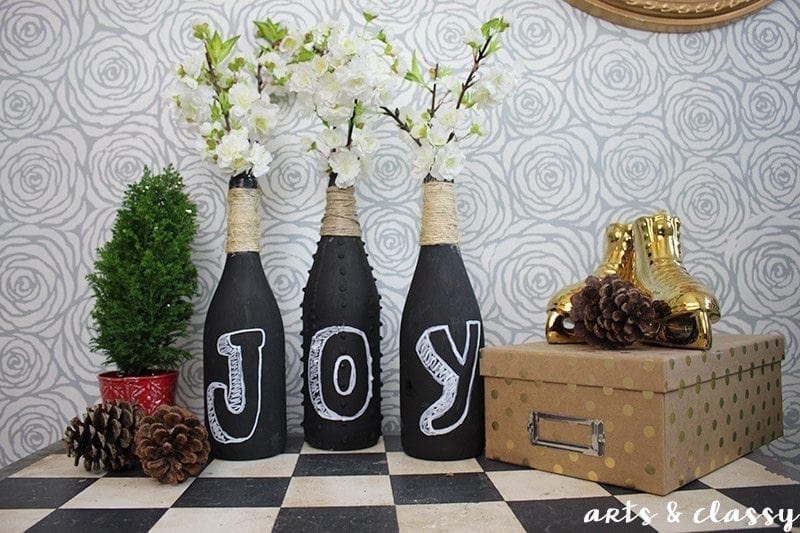 It's the most wonderful time of year and what better way to ring in the season than with a JOY wine bottle Christmas craft!
This easy and inexpensive project is perfect for making your own holiday decorations or for giving as a gift. All you need is an empty wine bottle, some paint, and a little bit of imagination. Make sure you are following me on Instagram, Pinterest, and TikTok for more ideas and inspiration. I can't wait to see what you come up with!
If you liked this project, you may also like: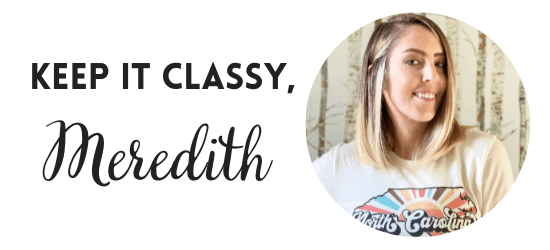 I was selected for this opportunity as a member of Clever Girls and the content and opinions expressed here are all my own.