Free Summer Printables for Home
Attention, fellow summer enthusiasts! It's time to dust off those flip-flops, slather on some sunscreen, and get ready for the much-awaited summer vacation. And what better way to celebrate this sunny season than by giving your home a vibrant and easy peasy makeover? In this blog post, we're diving into the wonderful world of free summer printables that will infuse your humble abode with the carefree vibes and summer colors you've been craving.
From tropical-inspired wall art to lively party banners, these printables are the perfect addition to your summer decor. Get ready for a fun-packed adventure as we explore a delightful printable pack and share some exciting ideas to make your summer home truly shine.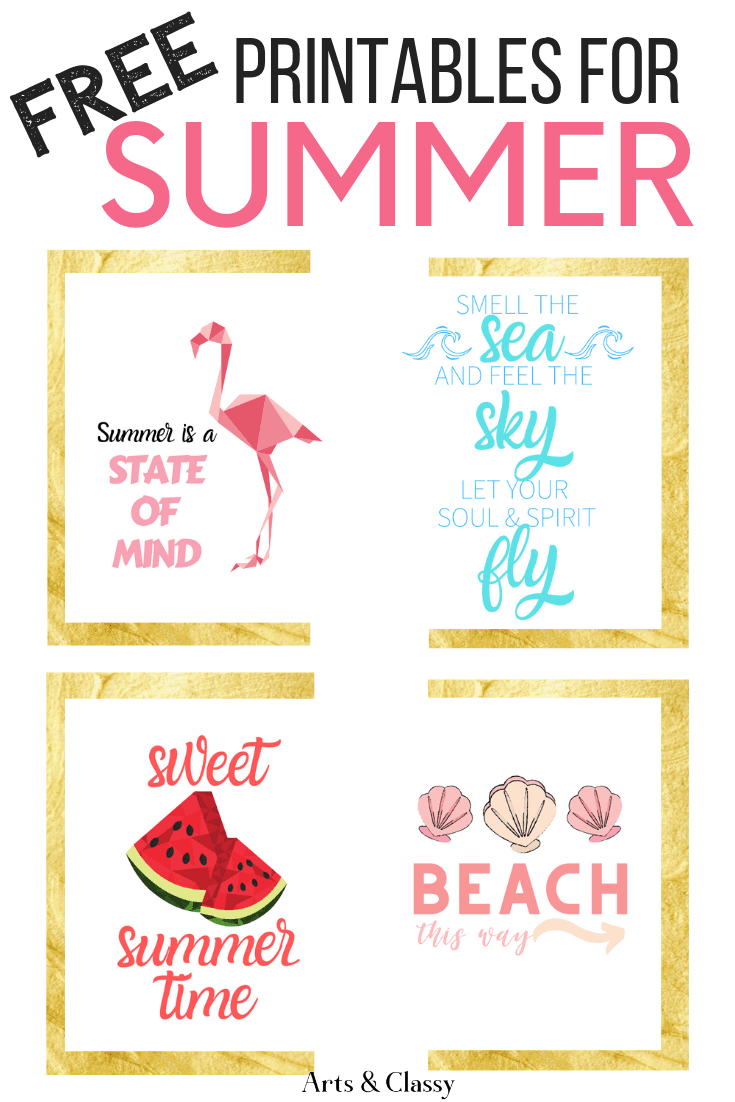 This post contains some affiliate links. I may earn a small commission if you make a purchase through one of these links. See more information in my full disclosure policy.
The Power of Printables in Home Decor
Have you heard about the latest trend in home decor? It's all about printables! These digital designs that you can easily print at home have become all the rage and for good reason. They're convenient, affordable, and can instantly transform any space. Whether you're looking to spruce up your living room, bedroom, or even your kitchen, printables offer endless possibilities.
What makes printables so versatile is their ability to adapt to different styles and themes. Want to create a tropical oasis? There's a printable for that. Looking for something more beachy? You guessed it, there's a printable for that too! The options are truly endless, and with a few simple clicks, you can download and print the perfect piece of artwork to reflect your summer style.
The Essence of Summer
Before we dive into the world of free summer printables, let's explore the essence of summer and the themes and elements that define this delightful season. Summer is all about warmth, relaxation, and fun in the sun. When it comes to decorating your home for summer, think of vibrant colors, tropical foliage, and playful patterns.
One popular theme for summer decor is the beach. Bring the calming vibes of the shore into your home with seashells, starfish, and sandy hues. Another favorite is the tropical theme, where you can embrace the lush greenery, exotic flowers, and fruity motifs. Lastly, the botanical theme is perfect for those who adore the beauty of nature, with prints featuring colorful flowers, leaves, and garden-inspired elements.
Now that we have a grasp on the essence of summer, let's dive into the world of free summer printables and discover where you can find them.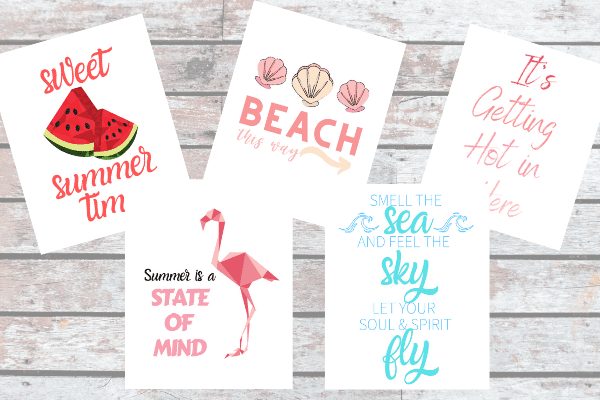 They were very fun to make. I hope you like them. Click the images or [here] to get your freebies!
Free Summer Printables: Where to Find
Luckily, there are numerous websites and online platforms that offer free summer printables for you to explore. But, it's important to download these printables from reputable sources to ensure quality and avoid any potential issues.
Here are some reliable websites where you can find a treasure trove of free summer printables:
Remember, it's always a good idea to support independent artists and designers whenever possible. Many talented creatives offer free printables on their websites or through their social media accounts, so keep an eye out for these generous individuals.
DIY Summer Wall Art
Now that you know where to find these fabulous free summer printables, let's focus on one of the most impactful ways to incorporate them into your home decor: DIY summer wall art. It's amazing how a simple printout can brighten up a blank wall and bring the essence of summer indoors.
First, choose a summer-themed printable that speaks to you. It could be a beautiful watercolor painting of a palm tree, a playful flamingo, or a quote that inspires you to embrace the carefree spirit of summer. Once you've found the perfect design, it's time to print it out.
Make sure you have high-quality printer paper or cardstock on hand for the best results. Adjust your printer settings to ensure the printout is the correct size and fits your frame of choice. If you don't have a printer at home, you can also visit a local print shop or utilize online printing services for a small fee.
Once you have your printout, it's time to frame it. Choose a frame that complements the style and colors of the printable. A simple white or natural wood frame can provide a clean and timeless look, while a bold and colorful frame can add a fun and playful touch.
Now comes the exciting part—hanging your DIY summer wall art.
Consider the placement of your printable and how it will interact with the surrounding space. It could become the focal point of a gallery wall or add a pop of color to an empty hallway. Experiment with different arrangements and don't be afraid to get creative.
If you want to take it a step further, consider adding other summer-inspired elements to your wall. Hang a string of fairy lights around your printable to create a whimsical atmosphere, or pair it with a decorative shelf displaying seashells, driftwood, or other beach-themed trinkets. Let your imagination run wild and create a personalized summer oasis right on your walls.
Here are some free resources:
Summer Party Printables
With summer comes the opportunity to host joyful gatherings and celebrate with family and friends. And what better way to make your summer party extra special than by incorporating free printables into the decor?
Start by selecting printable banners, invitations, and signage that match your party theme. Whether you're hosting a backyard luau, a pool party, or a picnic in the park, there are countless free printables available to suit your needs. Simply download, print, and assemble these party decorations to add a festive touch to your celebration.
Hang a colorful "Welcome to the Party" banner at the entrance, displaying vibrant summer hues and playful imagery. Set up a printable lemonade stand sign to entice guests with refreshing beverages. Customize printable food labels and place cards to add a personalized touch to your summer feast.
Don't forget about the little details that can make your party truly memorable. Print out summer-themed cupcake toppers or straw flags to adorn your sweet treats and beverages. You can even create printable photo booth props to capture fun and lighthearted moments with your guests.
Printable party decorations are not only budget-friendly but also provide an opportunity to showcase your creativity. Feel free to mix and match different printables, colors, and textures to create a cohesive and festive atmosphere. Your guests will be impressed by your attention to detail and the joyful ambiance you've created.
Shop summer party printables:

Printable Organization and Planning Tools
Summer is a time for relaxation and enjoying the sun, but it's also important to stay organized and make the most of the season. Free summer-themed printables can help you do just that.
Printable calendars are a great way to stay on top of summer events, vacations, and activities. Choose a colorful design that reflects the spirit of the season, with plenty of space to jot down your plans. Hang it in a prominent place, such as the kitchen or home office, so you can easily refer to it.
To-do lists and meal planners are also fantastic tools to keep you organized during the summer months. Create a printable to-do list with checkboxes for allthe tasks you want to accomplish, whether it's exploring new hiking trails, planning a beach day, or organizing a summer BBQ. Print it out and keep it handy on your desk or refrigerator, crossing off tasks as you complete them.
When it comes to meal planning, printable templates can be a lifesaver. Plan your weekly meals, jot down grocery lists, and even note special recipes you want to try during the summer. By having a clear plan in place, you'll save time, reduce stress, and ensure you're making the most of the season's fresh produce and outdoor dining opportunities.
Additionally, printable chore charts can come in handy if you have kids at home during the summer break. Assign age-appropriate tasks and responsibilities, and let your little ones check them off as they complete each task. It's a fun way to teach responsibility and keep the household running smoothly.
Shop summer planning tools

Printable Summer Schedule
Stay organized and make the most of your summer adventures with a printable summer schedule. With a variety of free printables available, you can easily create a personalized schedule to ensure you don't miss out on any of the fun. From beach trips to outdoor movie nights, use a printable calendar template to plan and track your summer activities. By having a visual schedule at your fingertips, you can stay organized, stay on top of your plans, and make this summer one for the books.
Shop printable summer schedule planners:

Summer Bucket List
Make the most of the sunny season by creating a printable summer bucket list. Capture the essence of summer by jotting down all the exciting activities and experiences you want to enjoy during the season. From building sandcastles at the beach to stargazing under the night sky, let your imagination run wild. Use a printable template to create your bucket list and check off each item as you embark on unforgettable summer adventures. Embrace the joy of the season and make this summer your most memorable one yet.
Engaging Kids with Summer Printables
Summer is a time of endless fun and adventure for kids, and free summer printables can provide hours of entertainment and creativity. Whether you're looking to keep them engaged on a rainy day or need a break from the scorching sun, these printables will be a hit with your little ones.
Printable coloring pages featuring summer scenes, such as sunny beaches, ice cream cones, and sandcastles, will ignite their imaginations and keep them busy with their favorite crayons or markers. Encourage them to explore different color combinations and bring the illustrations to life.
Puzzles and activity sheets are other great options to keep kids entertained and mentally stimulated. Look for printable word searches, mazes, and crossword puzzles with summer-themed clues and words. These activities promote problem-solving skills and vocabulary development while offering a delightful way to beat boredom.
For crafty kids, printable DIY projects can be a fantastic opportunity to unleash their creativity. From making paper fans to creating their own summer-themed bookmarks, these printables provide step-by-step instructions and templates for hours of crafty fun.
Remember to get involved and join in on the fun. Spend quality time with your kids as you work on these printables together, sharing stories and creating lasting memories.
Summer Coloring Pages
Unleash your creativity and relax with printable summer coloring pages. Let the vibrant colors of the season come to life as you bring a summer-themed illustration to fruition. Whether it's a sunny beach scene, a whimsical ice cream cone, or a picturesque natural landscape, coloring pages provide a soothing and enjoyable activity for all ages. Download a free printable coloring page, grab your favorite coloring tools, and let your artistic skills shine as you create your own summertime masterpiece.
Shop coloring pages:

Outdoor Scavenger Hunt
Get ready for an exciting adventure with a printable outdoor scavenger hunt. Engage your family and friends in a thrilling quest as you explore the great outdoors. From finding hidden treasures to spotting wildlife and discovering natural wonders, an outdoor scavenger hunt adds an element of excitement to your summer outings. Download a printable scavenger hunt template, gather your team, and embark on a memorable journey filled with laughter, exploration, and the thrill of the hunt. Unleash your inner adventurer and create unforgettable summer memories with this interactive and entertaining activity.
Shop scavenger hunt pages:

Summer Reading
In addition to sprucing up your home with free summer printables, why not also indulge in some summer reading? As the sun shines brightly and the days stretch longer, there's no better time to dive into a captivating book. Whether you prefer thrilling mysteries, heartwarming romances, or adventurous tales, summer reading can transport you to different worlds and ignite your imagination. So grab a cozy blanket, find a shady spot in your backyard, and let your summer reading adventures begin!
Summer reading challenge pages:

There you have it—your guide to the wonderful world of free summer printables for your home.
Whether you're looking to add a touch of summer to your walls with DIY wall art, create a festive atmosphere for summer parties, stay organized with printable planning tools, use worksheets, or keep your kids engaged with summer fun activities, these printables have got you covered.
Explore the recommended websites, choose your favorite designs, and let your creativity soar. Embrace the vibrant colors, tropical vibes, and whimsical elements of summer as you transform your home into a haven of sunny delight. So go ahead, dive into the world of free summer printables, and let your imagination run wild. Happy summer decorating!

Some other Summer related content you will love:
I have also curated some fun summer and beachy decor to go along with your free printables for summer.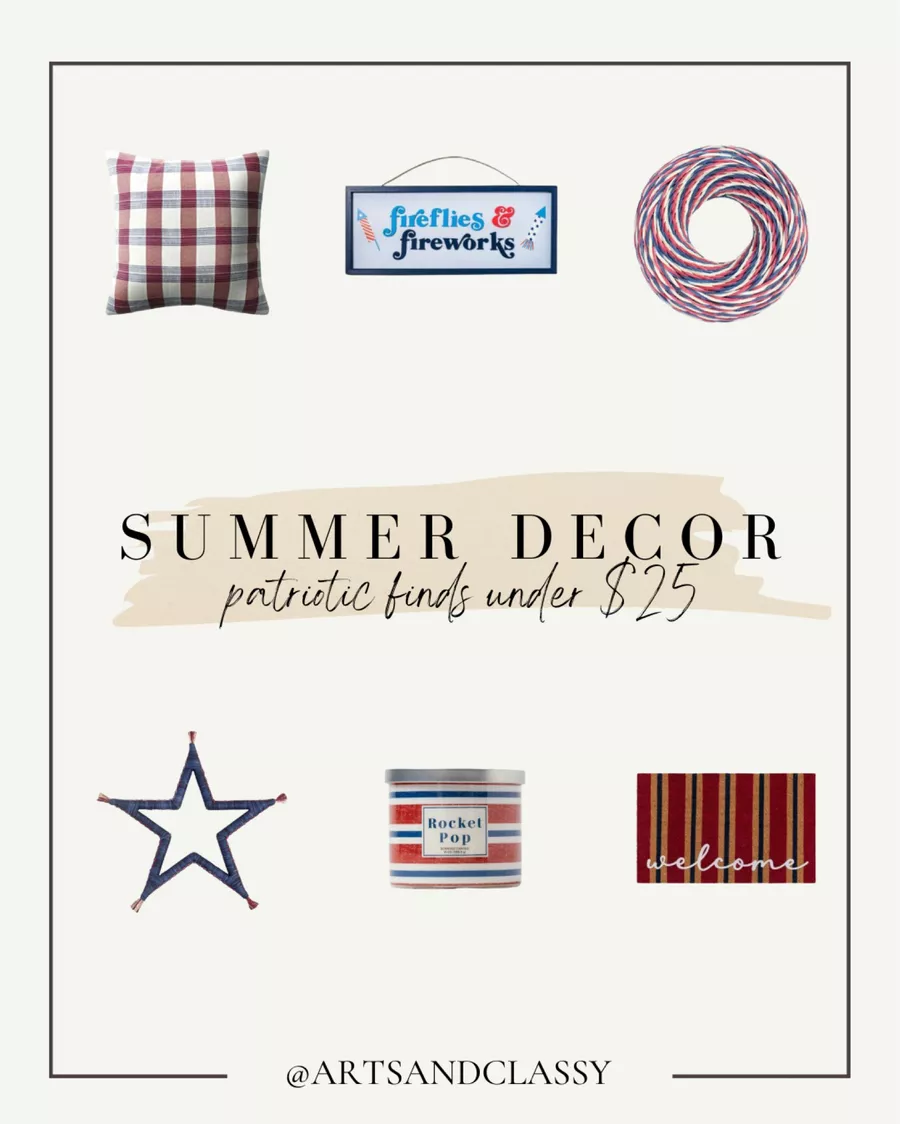 Let me know what you think of the printables and the decor in the comments below!