13 DIY Upcycled Bottles and Jars
Upcycled bottles and jars were some of the few DIY projects I started doing when I was trying to decorate my 20 something apartment in Los Angeles.  I started DIYing a couple of years or so after Pinterest came into existence. Bottles and jars were the least intimidating to start with.
Easy DIY Project: Faux Porcelain and Aged Bronze Vases and Make Your Season Sparkle With This Holiday DIY were two of the favorite Upcycled bottles projects that I have done.
I thought that curating a creative collection of upcycled bottles and jars would be inspired to try one. Start your DIY journey with an easy and smaller project.
1. Whiskey Bottle Table Lamp
I never thought a whiskey bottle could look so colorful and chic!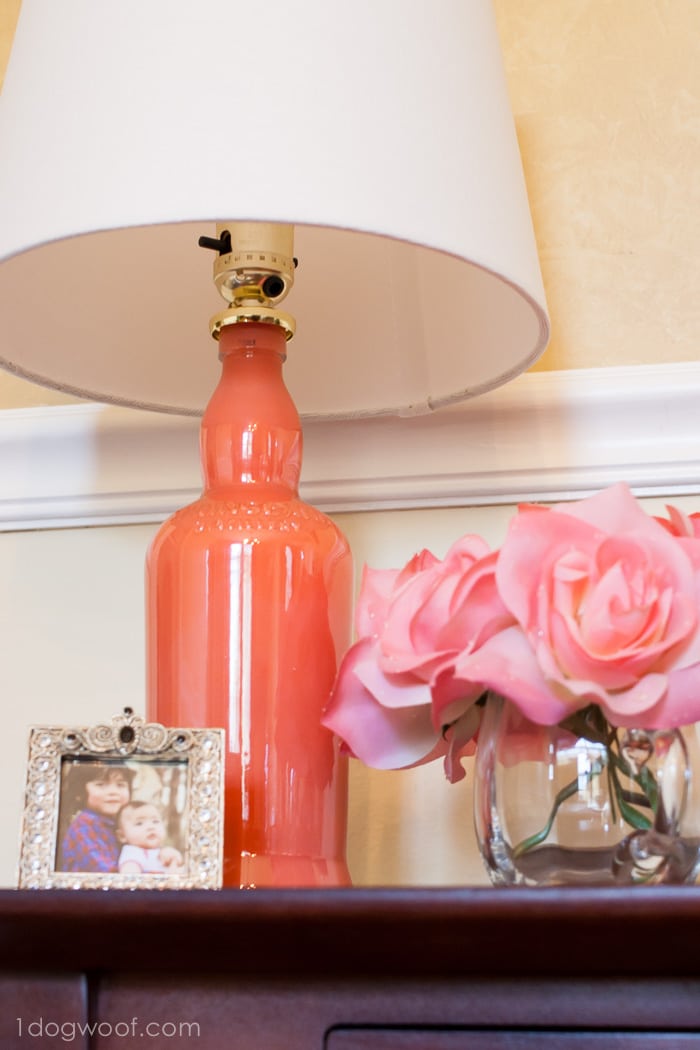 Image + Credit: 1 Dog Woof
2. Mason Jar Chimney
This mason jar chimney makes candles have a rustic farmhouse feel to them.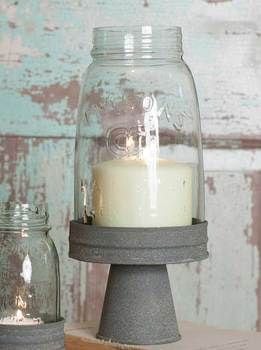 Image + Credit: Carolina Pine Country Store
3. Glass Jar Planter Upcycle
This is such a simple DIY. All you need for this project is…
Small jars
Painters tape
Gold spray paint
Sand
Dirt
Succulents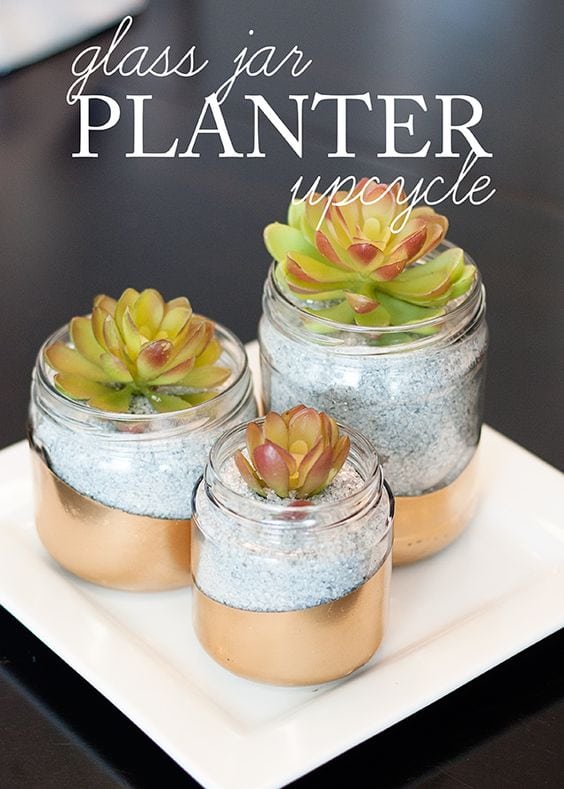 Image + Credit: Hey There Home via Unknown source
4. Seaglass Bottles
I love the coastal vibe these upcycled bottles have as home decor.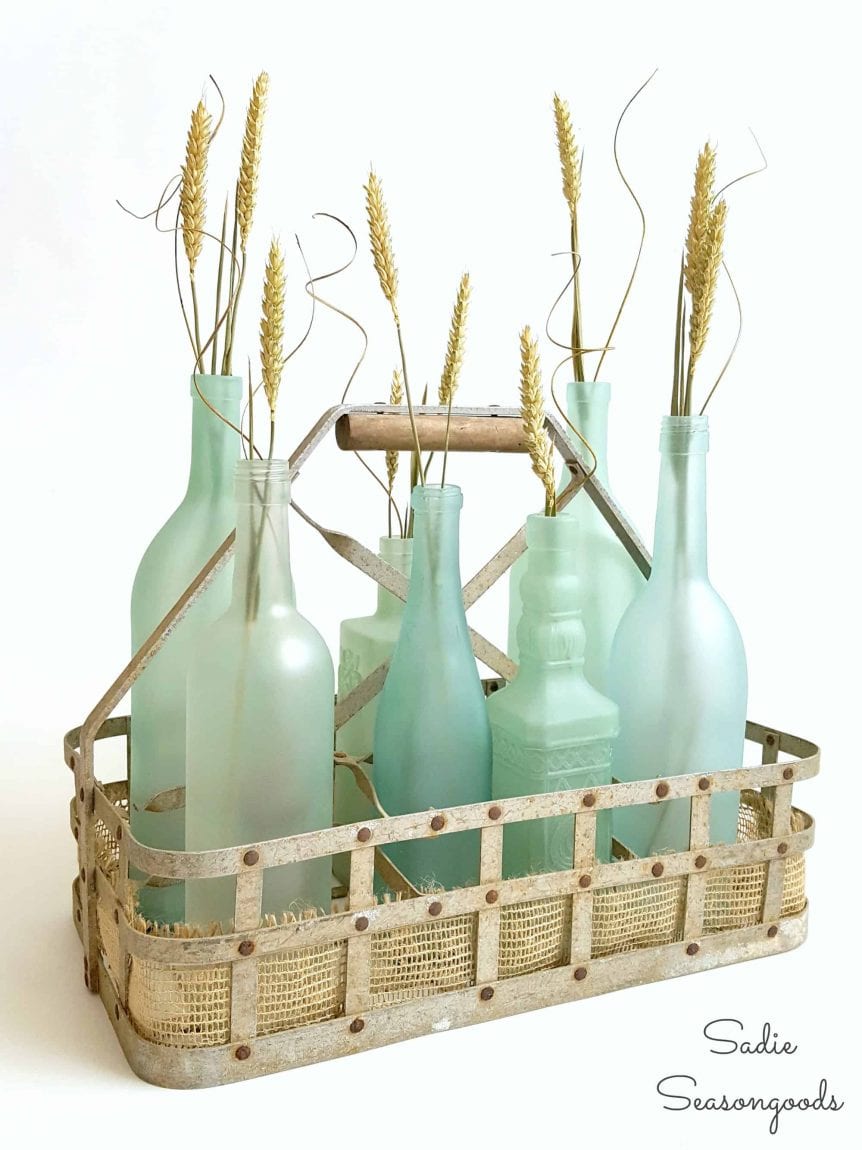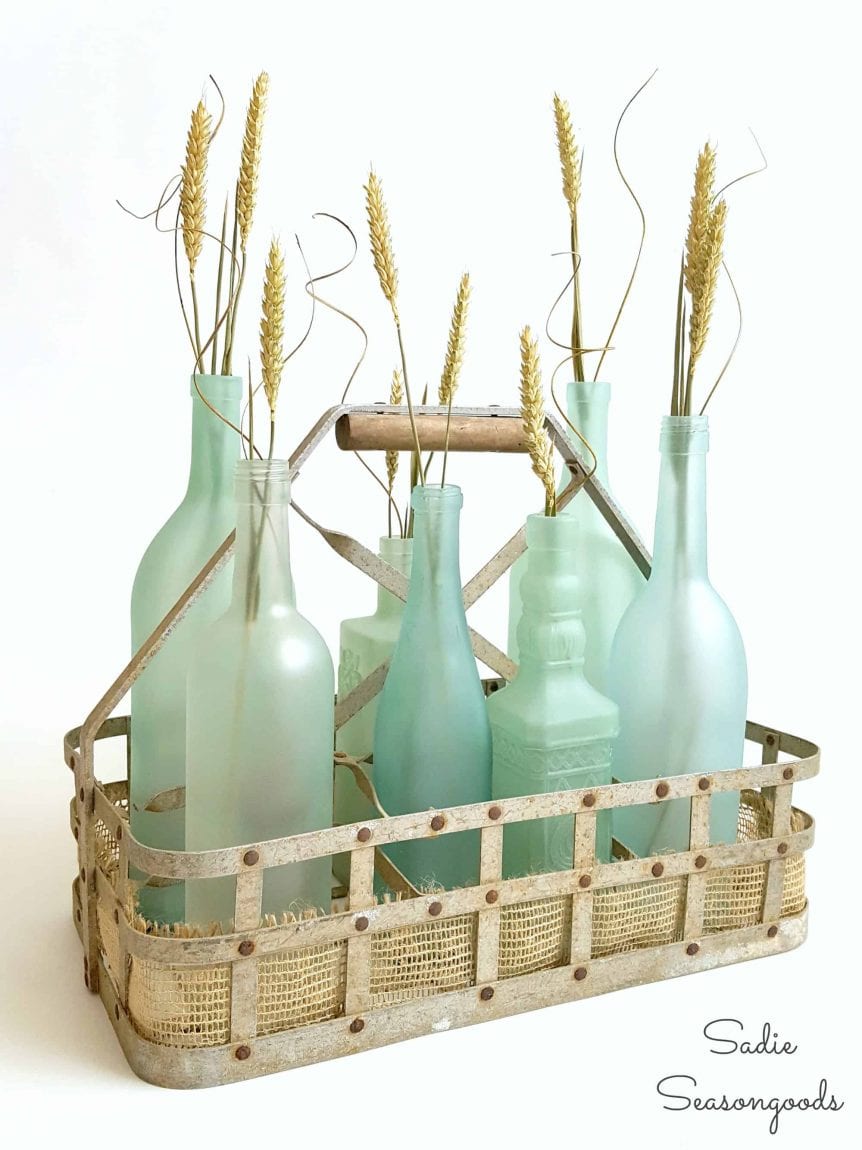 Image + Credit: Sadie Seasongoods
5. Candle Jar Bathroom Storage
You probably have old candle containers around somewhere. Why not turn them into chic bathroom storage? Supplies needed for this project…
Candle jars
Dollar tree candlesticks
Drawer knobs
Hot glue gun + glue sticks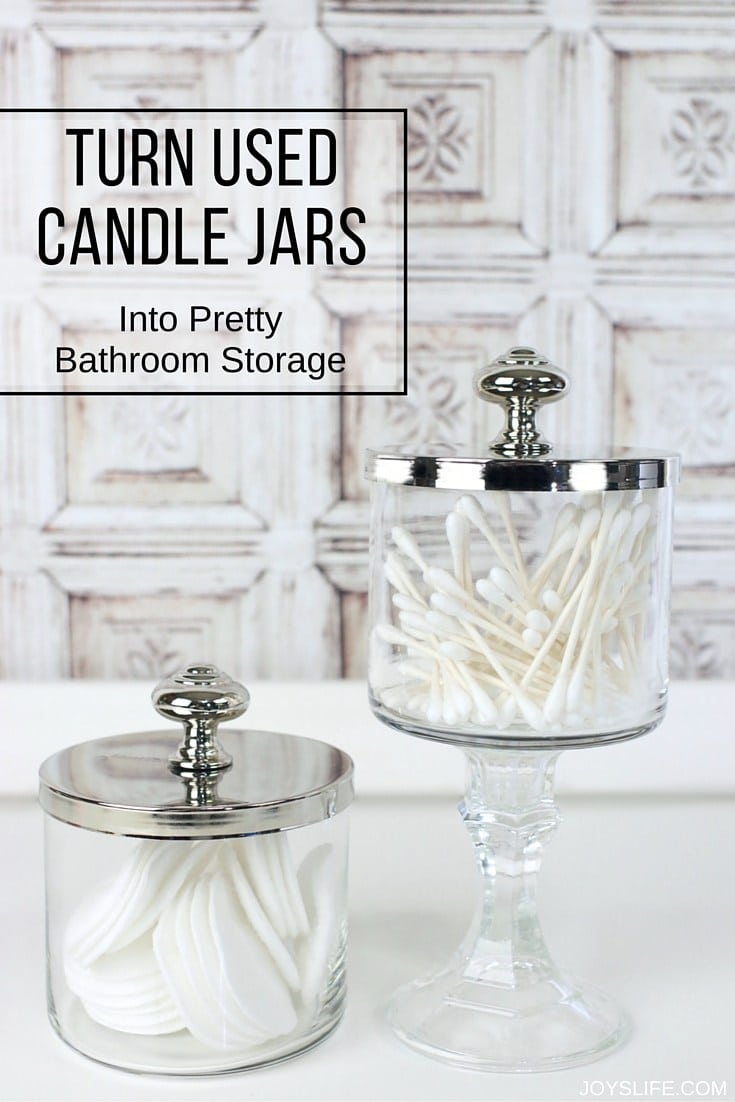 Image + Credit: Joys Life
6. Christmas Snow Globe Jar
The holidays are approaching and this could be a cute small DIY gift idea or party favor!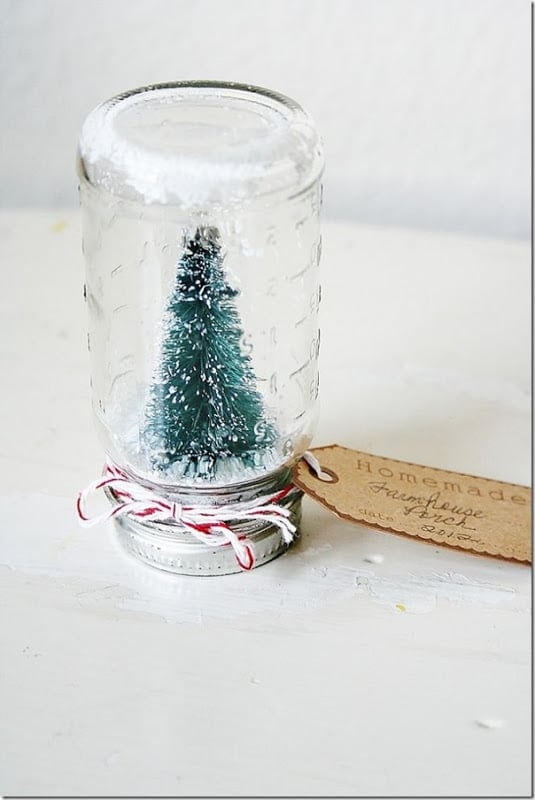 Image + Credit: Setting for Four
7. Milk Glass Jar and Jug
Simple and chic. These remind me of Jonathan Adler vases from a few years back.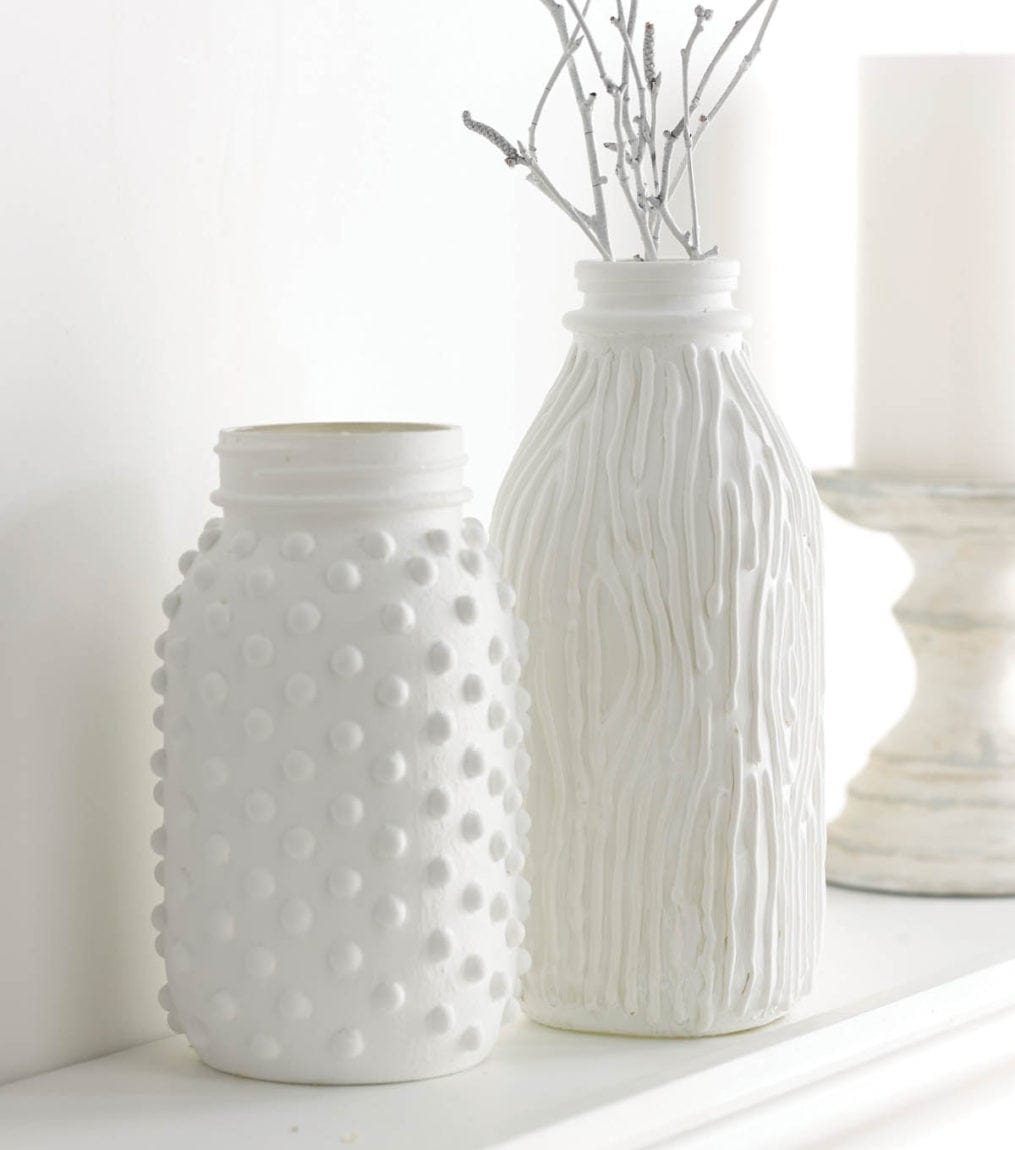 Image + Credit: JoAnn's
8. Spring Center Piece
Upcycle those frappuccino bottles into a rustic centerpiece for flowers.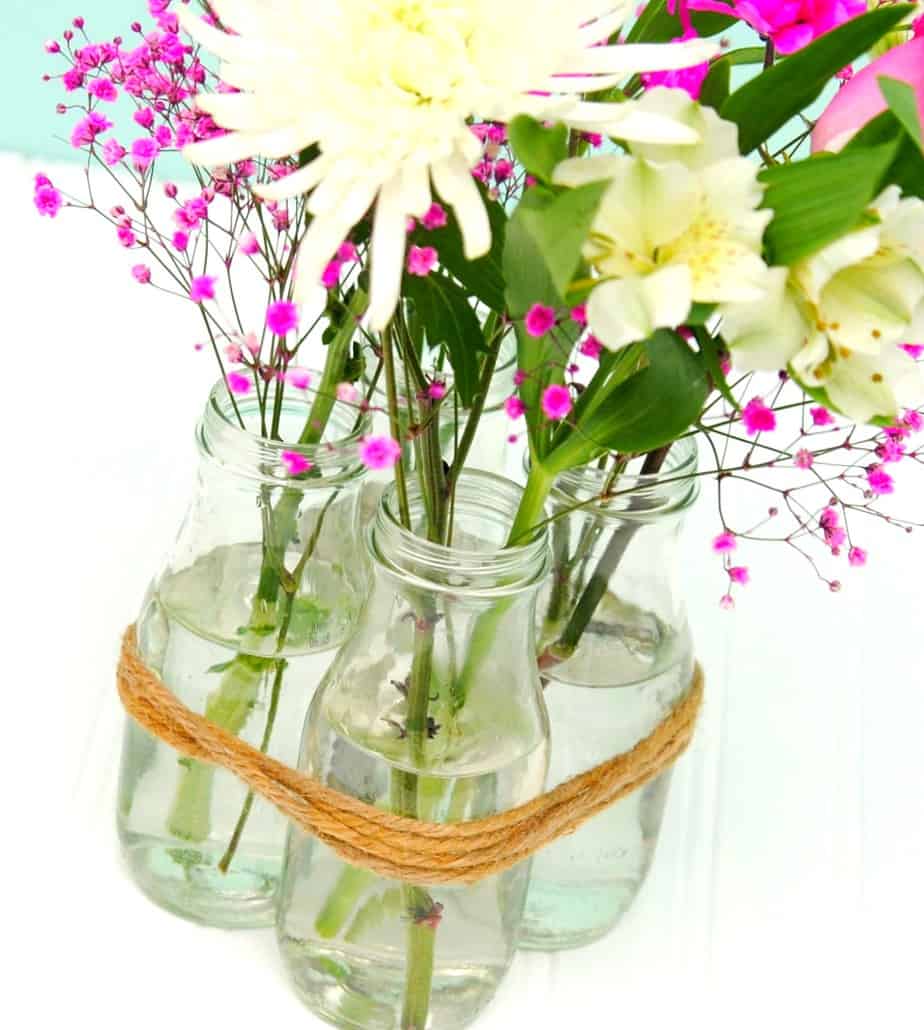 Image + Credit: Happy Go Lucky Blog
9. Wine Jug Lights
This one maybe a little more challenging to recreate, but I love a good challenge.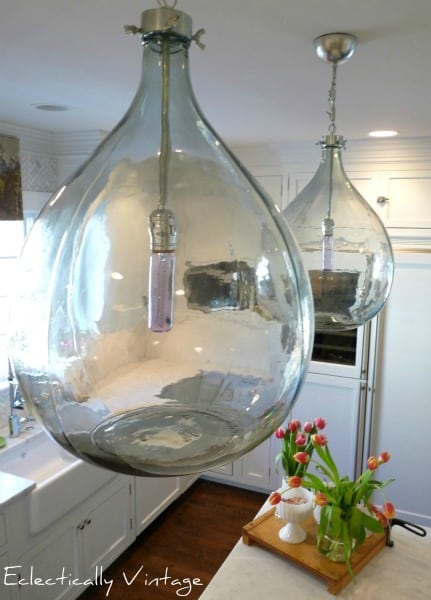 Image + Credit: Kelly Elko
10. Mason Jar Twine Holder
This mason jar upcycle is a dream for those of us with a lot of twine and string in our crafting arsenal.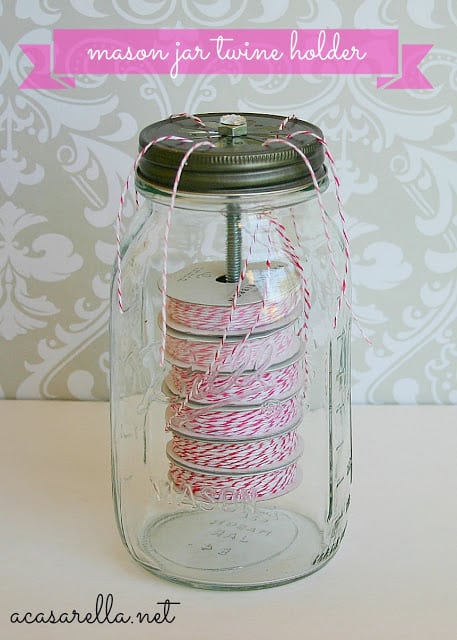 Image + Credit: 'A Casarella
11. Mason Jar Soap Dispensers
I love the french twist on these soap dispensers and it's a great repurpose project for mason jars.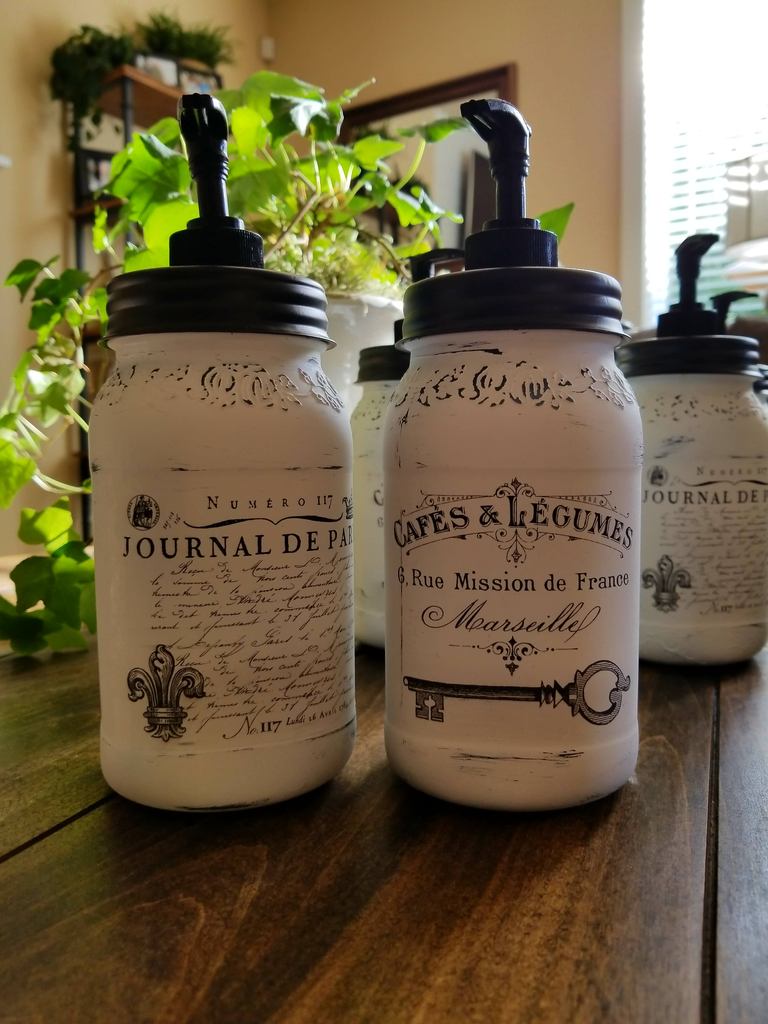 Image + Credit: Cottage Northwest
12. Mason Jar Utensil Caddy
This project is great for outdoor dining and when you host parties!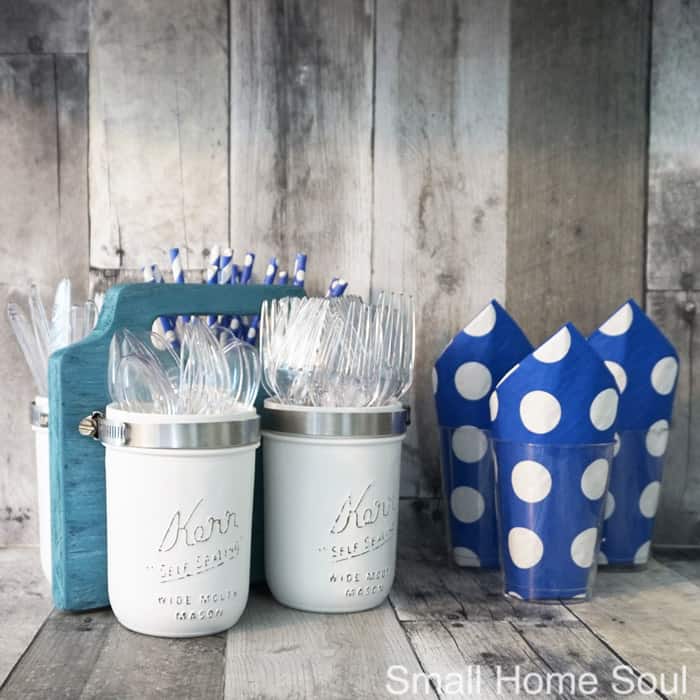 Image + Credit: Small Home Soul
13. Painted Glass bottles
If you are going to attempt one of these projects, these bottles would probably be the best!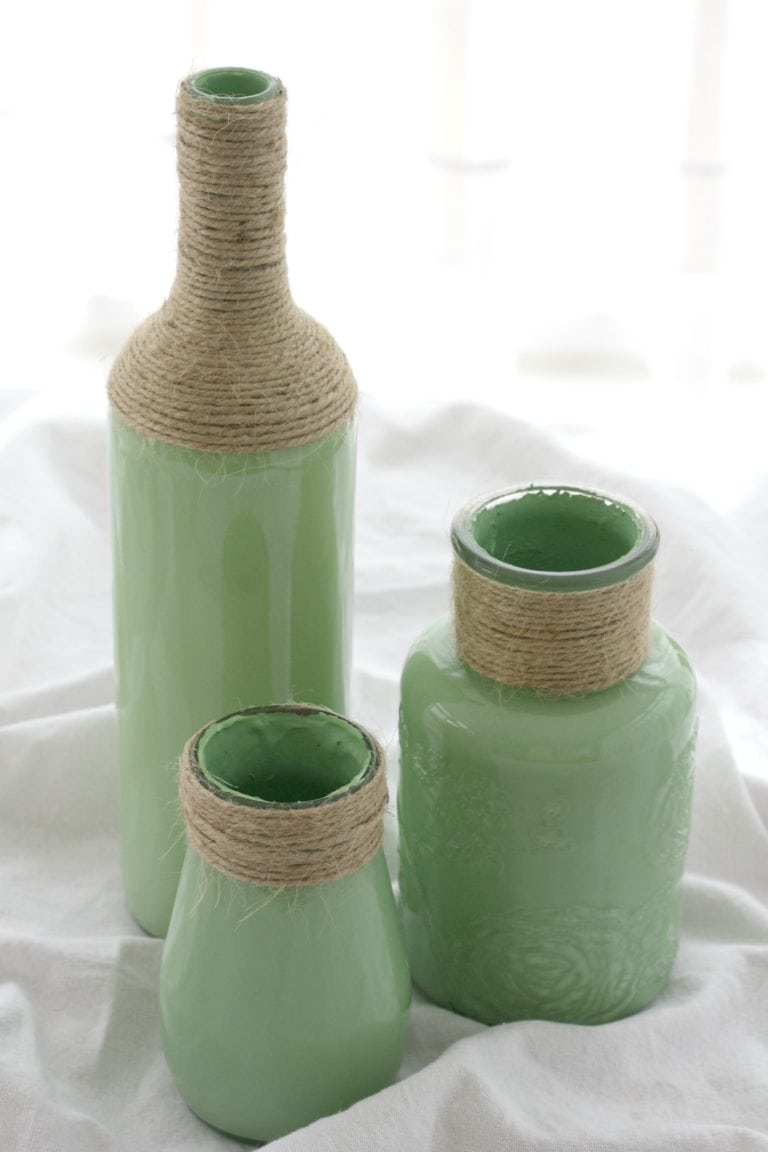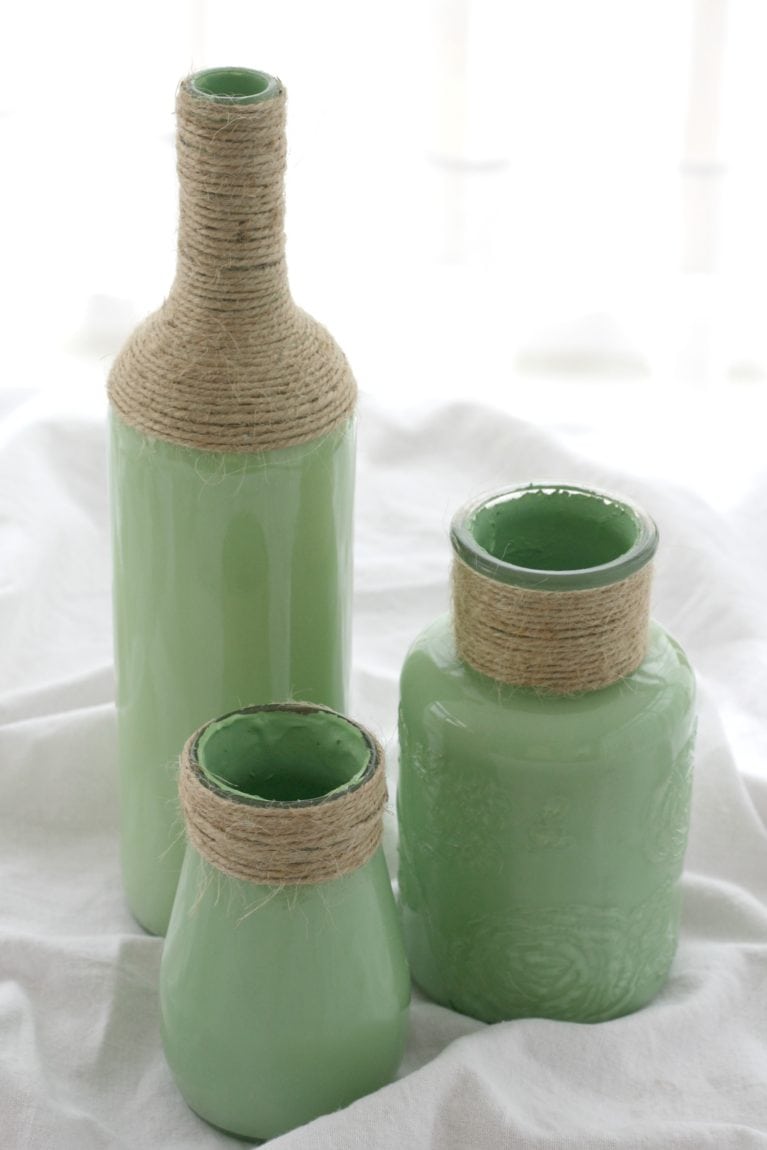 Image + Credit: Makes Bakes and Decor
Which of these upcycled bottles or jar projects are you going to attempt? I wanna know when you complete your project! Please let me know in the comments below and feel free to tag @artsandclassy on Instagram.
If you liked this post, you will also like:
If you enjoyed this post, please share it on your Pinterest boards. Thanks in advance!