From Basic to Beautiful: Transform Your Home with These Summer Kitchen Ideas
Welcome to this blog post all about summer kitchen ideas! Did you know that the kitchen is often called the heart of the home? It's where delicious meals are prepared, and families come together to share stories and laughter. In this post, we will explore some amazing ideas to make your kitchen extra special for the summer season. Get ready to turn your kitchen into a beautiful space where you can enjoy luxury indoor and outdoor living and entertaining!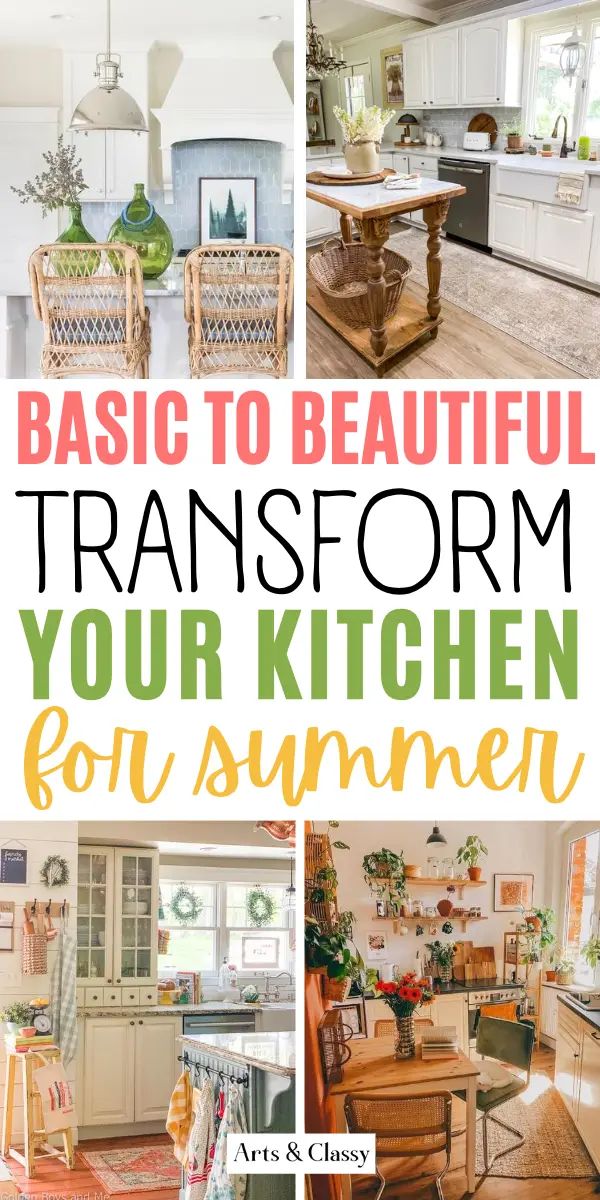 This post contains some affiliate links. I may earn a small commission if you make a purchase through one of these links. See more information in my full disclosure policy.
Basic Kitchen Upgrades
Let's start with some simple and affordable ways to enhance your kitchen. You can begin by adding a fresh coat of paint and choosing bright, cheerful colors that remind you of summer. Don't forget to update your cabinet hardware and knobs to give them a stylish new look. Another great idea is to improve the lighting in your kitchen. By choosing warm and inviting lights, you can create a cozy atmosphere for your family and friends.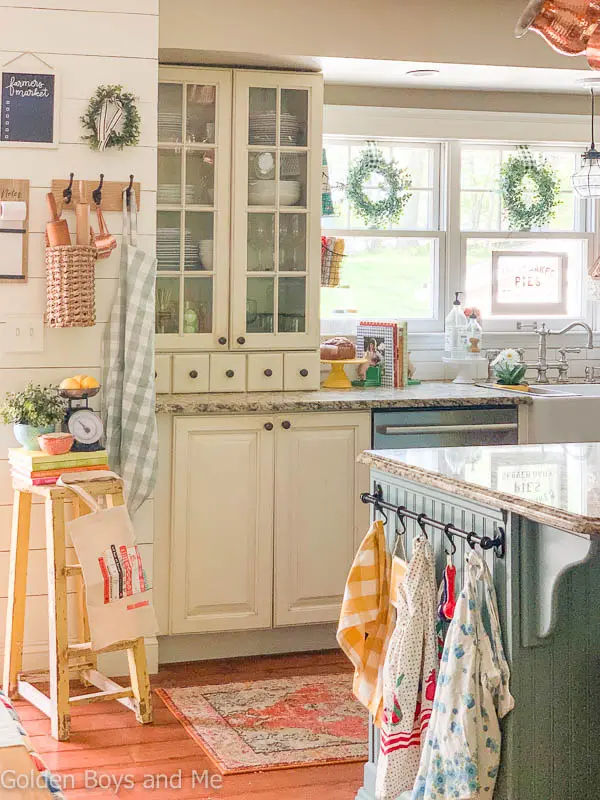 Functional Summer Kitchen Features
For those who love spending time outdoors, adding functional features to your kitchen can make a big difference. Consider setting up an outdoor cooking area or a barbecue space. It's perfect for grilling delicious burgers and hotdogs during those warm summer evenings. Installing a versatile kitchen island can also provide you with extra counter space for food preparation and serving. And don't forget to upgrade your appliances like a gas grill, built-in grills, smoker, fire pit, heater, and refrigerators for efficiency and convenience.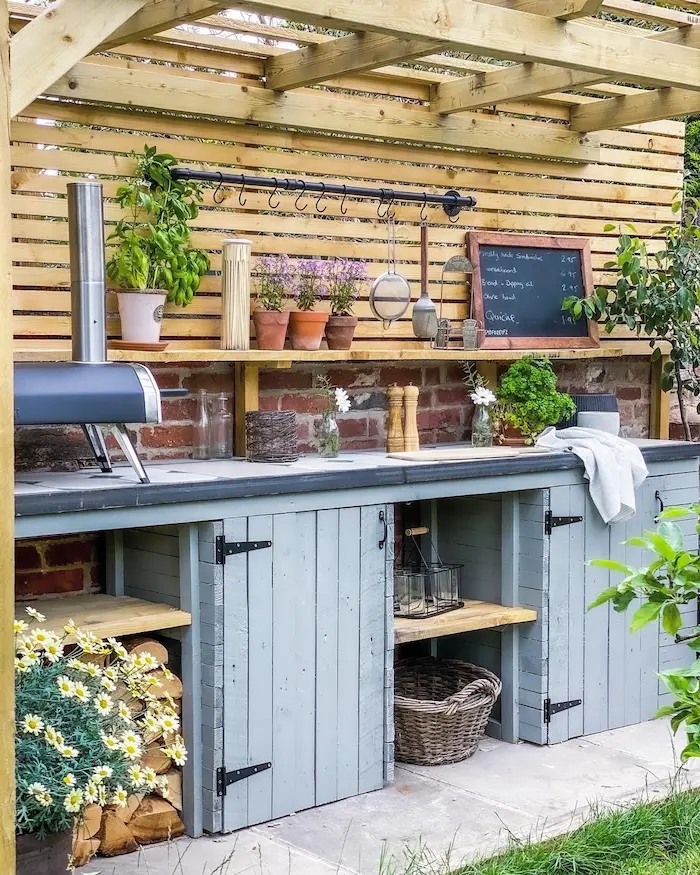 Embracing Nature: Bringing the Outdoors In
Bringing a touch of nature into your kitchen can create a refreshing and vibrant atmosphere. Adding some plants and herbs can not only make your kitchen look beautiful but also provide fresh scents and flavors for your cooking. You can also let more natural light in by adding larger windows or skylights, making your kitchen feel bright and airy. And if you want to take it a step further, using natural materials like wood or stone for your countertops and backsplashes can give your kitchen a warm and earthy feel.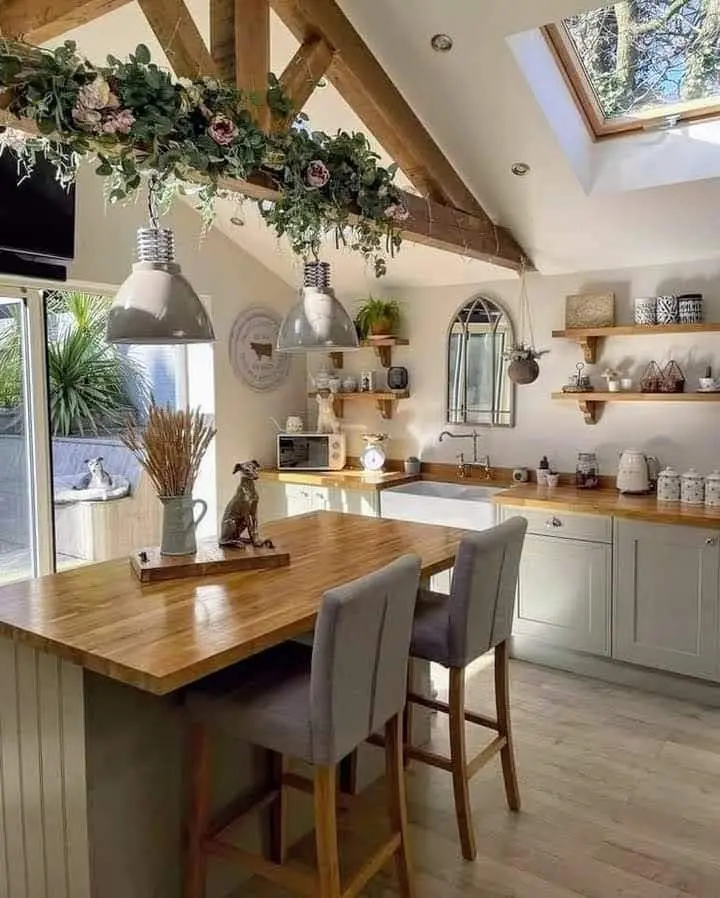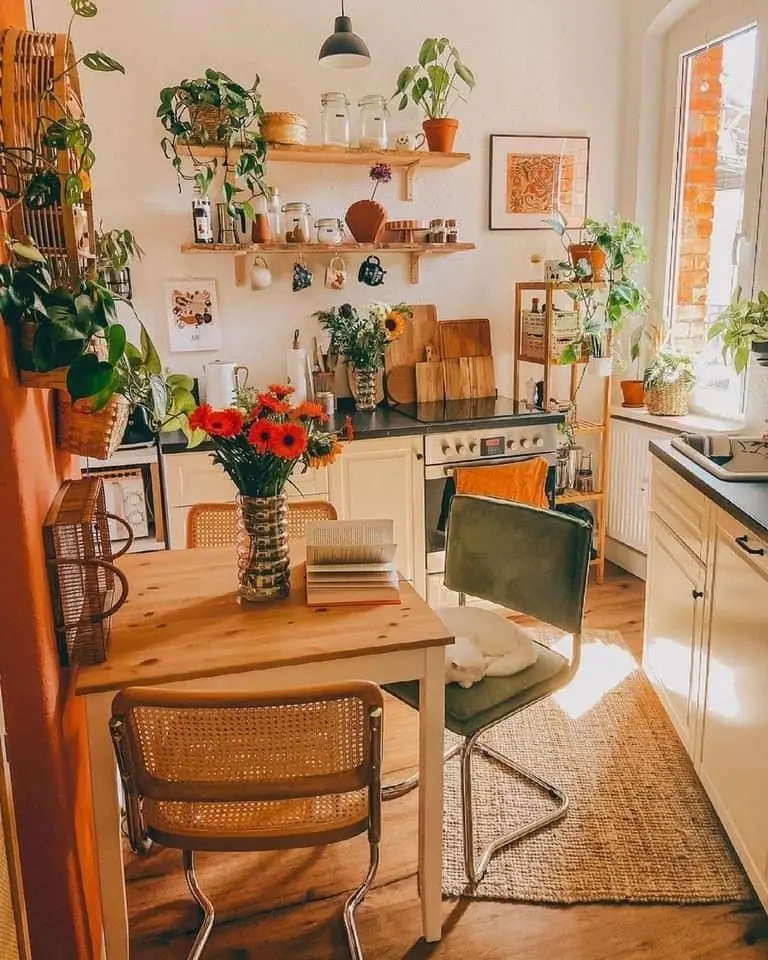 Creative Storage Solutions
Keeping your kitchen organized is essential, especially during the summer when you may have more kitchen tools and ingredients to store. To maximize your storage space, consider using hanging racks and shelves to make use of vertical space. Pull-out pantry systems can also be a great addition, as they allow easy access to your supplies. And don't forget to customize your cabinets and drawers to suit your specific needs!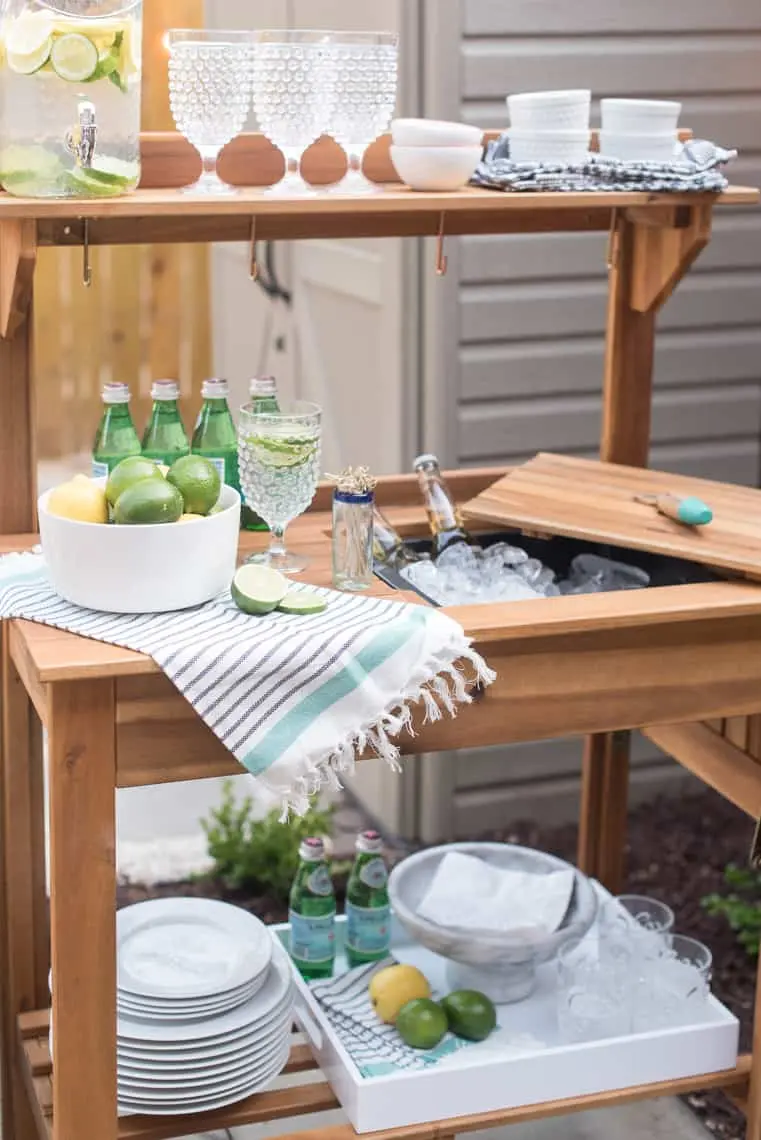 Enhancing the Aesthetics: Summer-Inspired Themes
Let's talk about making your kitchen look even more beautiful with some summer-inspired themes. If you love the beach, you can incorporate nautical and beach-inspired decor, like seashells or anchors. For a cozy and inviting atmosphere, you can add farmhouse and rustic elements such as wooden signs or vintage kitchen tools. And if you want to embrace the energy of summer, go for bright and vibrant colors like sunny yellow or ocean blue to give your kitchen a lively and cheerful vibe.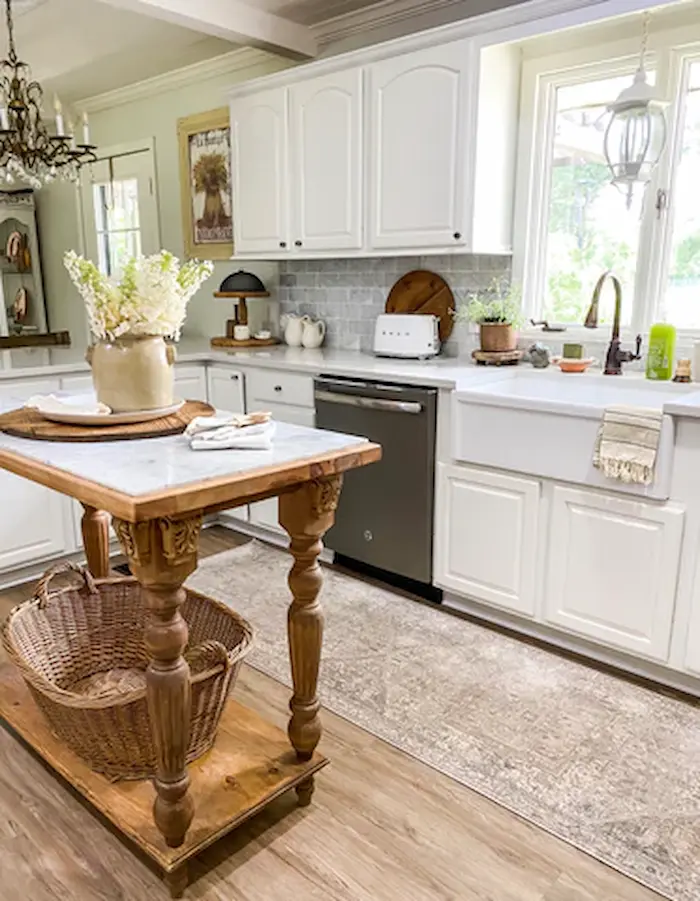 Outdoor Dining and Entertaining Spaces
Summer is the perfect time to enjoy outdoor dining and entertaining. You can create an outdoor entertaining space and dining area by extending your patio or deck, allowing you to enjoy meals in the fresh air. If you love cooking outside, consider installing an outdoor kitchen where you can prepare delicious meals while enjoying the company of your loved ones. And for a cozy space to relax and chat, add a comfortable seating area where you can gather with family and friends.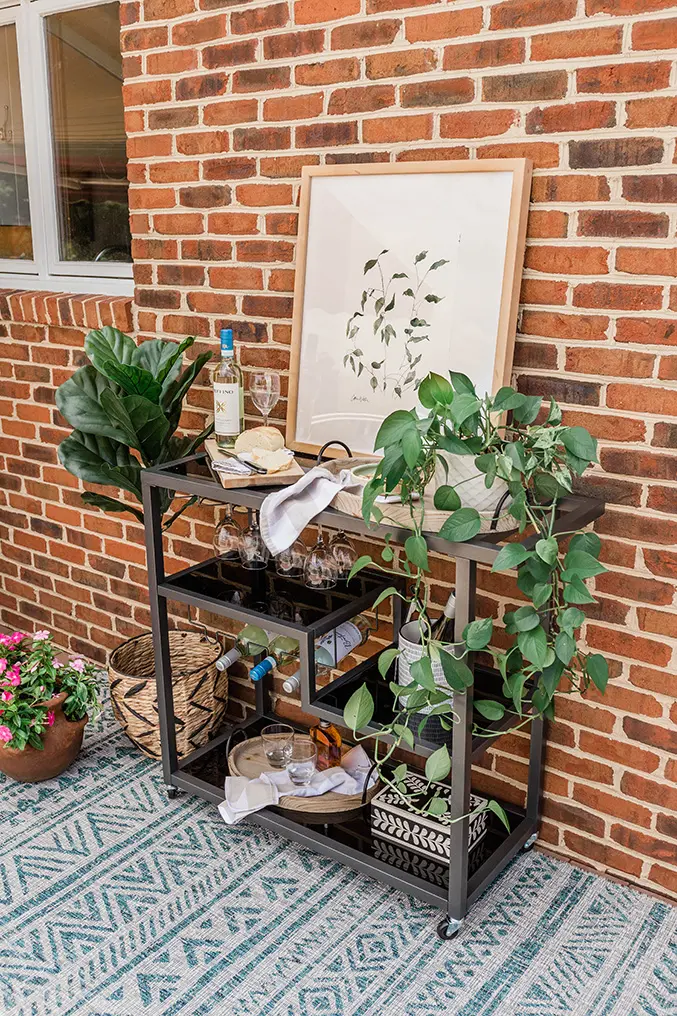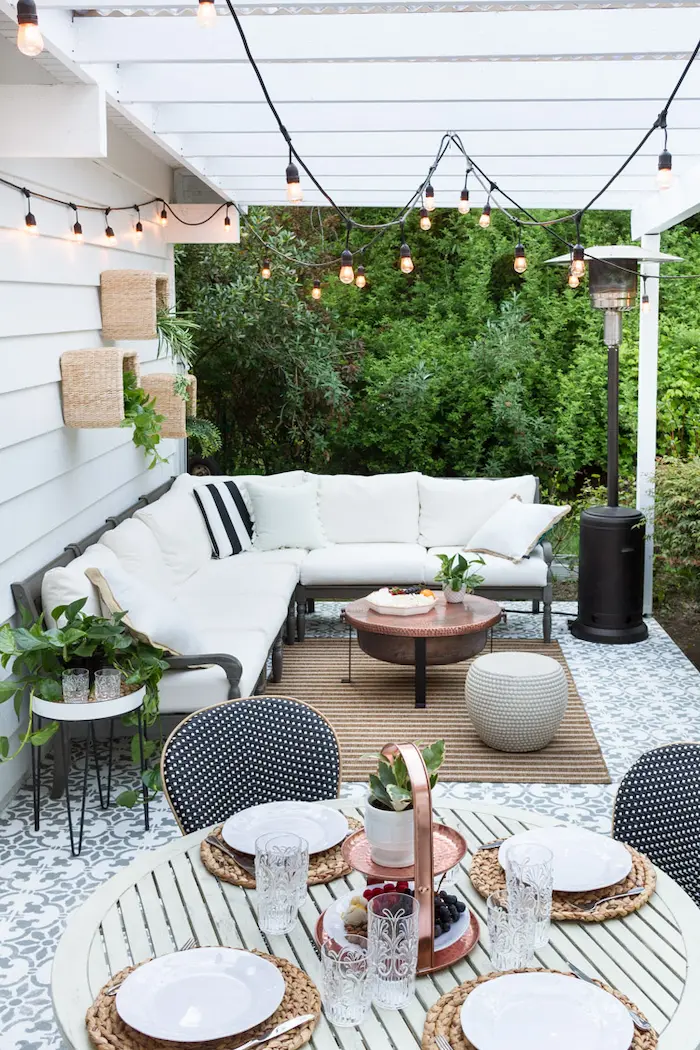 Outdoor Summer Kitchen Ideas
You can make your patio feel like a fancy pizza place by adding an outdoor pizza oven. Just imagine making delicious wood-fired pizzas right in your own backyard – how cool is that? To make grilling even better, you can have a built-in barbecue or grill station. You can choose from different types like gas, charcoal, or a mix of both. You can make it exactly how you want it!
For a fancy and strong outdoor living space look, choose stylish countertops made of materials like stone countertops or stainless steel. These materials not only look cool but also stay strong even when it's windy or rainy outside. To stay organized and save space, use clever storage solutions. Built-in cabinets, drawers, or shelves can keep all your cooking stuff in one place. You can even add hooks or hanging racks for your utensils and pots.
And, of course, you want your friends and family to feel comfortable when they hang out with you in your summer outdoor kitchen. So, get some cozy furniture that can handle the outdoor weather, like outdoor rugs, cushions, and furniture that can resist the weather. Your guests will love it!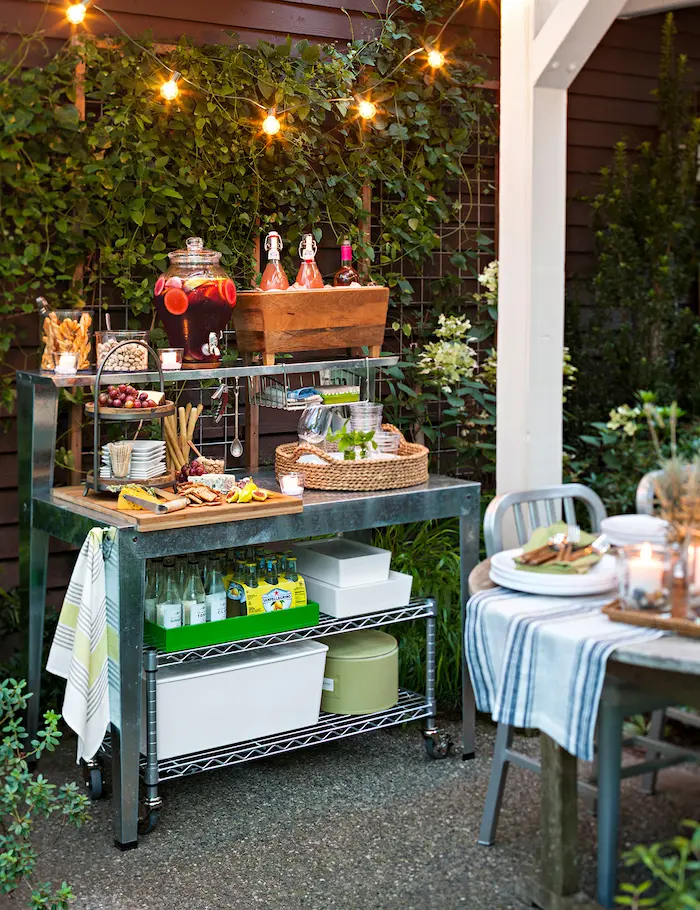 Small Summer Kitchen Ideas
Even if you have a small space, you can still have an amazing summer kitchen with these cool ideas! First, let's talk about vertical gardens. They're like gardens that grow on walls or hang from the ceiling. You can have hanging planters or wall-mounted herb gardens to add green and fresh vibes to your small kitchen. It's like having a mini garden right there with you!
Next, we have compact appliances. They're special appliances made for small spaces. You can find slim grills, mini-fridges, or portable cooktops that you can easily put away when not in use. They're small but super useful! To save even more space, use foldable furniture. Tables and chairs that collapse and can be stored easily give you more space for cooking and hanging out with friends!
You can also choose versatile surfaces. A kitchen island with hidden storage or a dining table that doubles as a prep area is like furniture that does multiple jobs!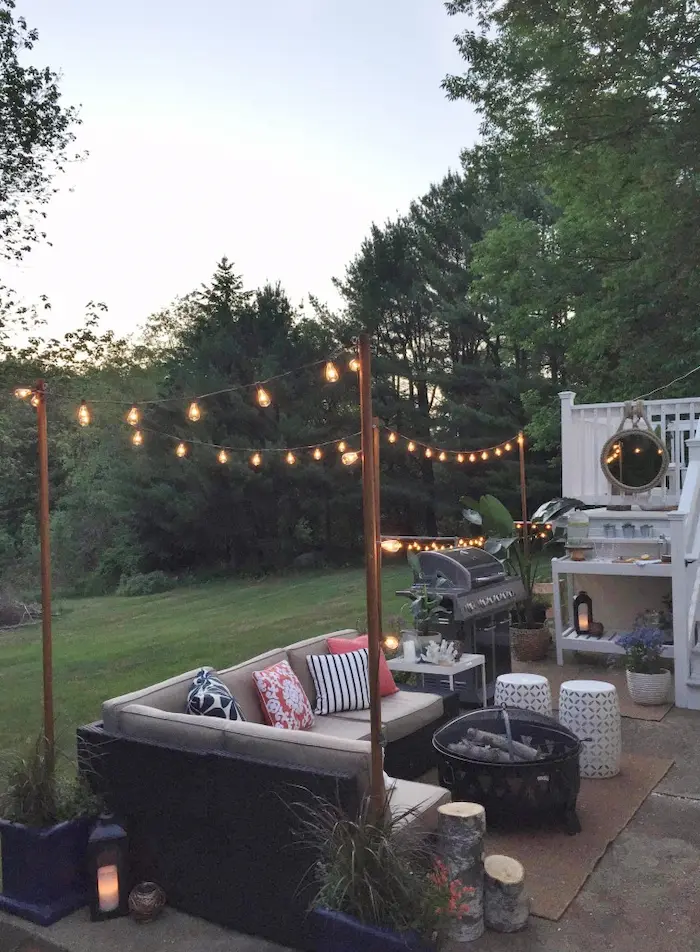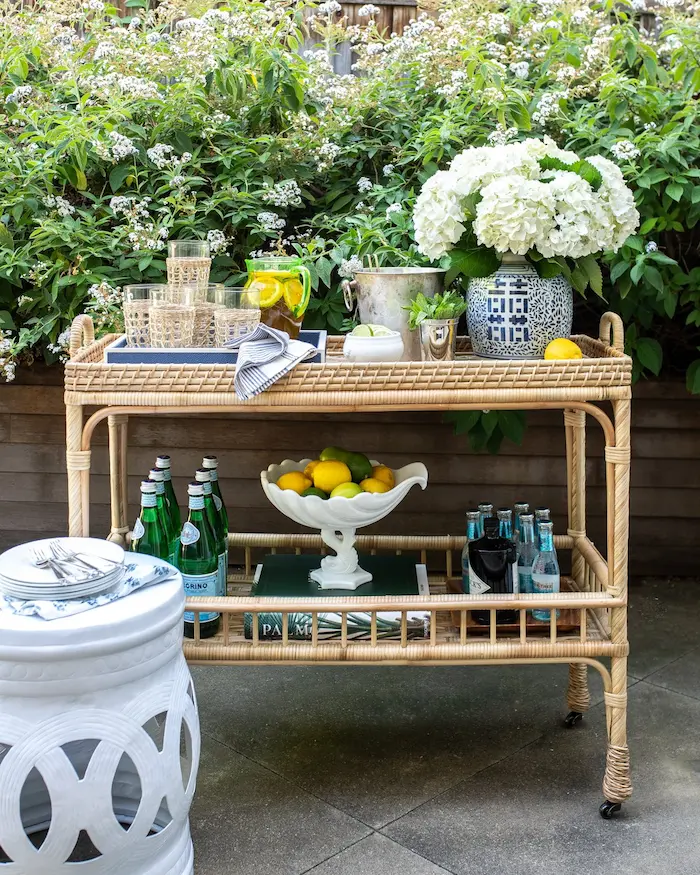 Budget-Friendly Summer Kitchen Ideas
Turning your patio into a summer kitchen doesn't have to cost a lot of money. Check out these wallet-friendly ideas:
Reuse and Recycle: Give a new purpose to old furniture or materials by using them for your outdoor kitchen. For example, turn an old wooden table into a prep station or use reclaimed pallets to create a rustic bar area.
Do-It-Yourself Projects: Save money by taking on DIY projects. Build your own grill island or outdoor pizza oven using materials you can easily find and follow online tutorials.
Secondhand Discoveries: Look for affordable outdoor furniture, decor, and kitchen appliances at thrift stores or online marketplaces. With a little imagination, you can find unique and budget-friendly pieces that match your style.
Keep it Simple: Focus on what's important and avoid making your summer kitchen too complicated. By focusing on functionality and investing in key elements, you can create an impressive space without going over budget.
If you liked the decor in any of these summer kitchen ideas:
Since publishing this post I've found similar items from these examples above that I simply couldn't resist adding to the round-up, so here they are – hope you like them too!

Congratulations! You've now discovered a variety of exciting summer kitchen ideas to transform your home.
By implementing these ideas, you can create a beautiful kitchen that's perfect for indoor or outdoor living and entertaining. Remember to update the basic features, incorporate nature, find creative storage solutions, add summer-inspired themes, and create inviting outdoor spaces. Enjoy the warm weather and the delicious meals you'll be cooking in your fantastic summer kitchen!
Make sure you are following me on Instagram, Pinterest, YouTube, Hometalk, and TikTok for more ideas on how to decorate your home!