[Oct 20th] Favorite Things Friday: Home + Women's Fashion
Hello, wonderful readers! It's that time of the week – Favorite Things Friday, and I'm thrilled to share the latest and greatest top picks in home decor discoveries from my LTK shop that you've been raving about.
Get ready to be wowed by the beauty, style, and value of these best-sellers that have been adding a touch of magic to my life.
This post contains some affiliate links. I may earn a small commission if you purchase through one of these links. See more information in my full disclosure policy.
1. Lace-Trimmed Elegance:
This week's chart-topper is an absolute gem! Say hello to the stunning lace-trimmed bodysuit, a piece that's both in vogue and perfect for the season. Can you believe it's priced at under $20? This is a must-have addition to your wardrobe!
2. Heels for Every Occasion:
For those who adore a little extra height and elegance, these gorgeous heels have taken the spotlight. They're not only stylish but also versatile. Perfect for a night out or as your go-to wedding guest shoes, and the best part? They're on sale now, priced under $30! Find out more about these showstoppers.
3. Accent Chair Delight:
I'm all about the perfect accents, and this week, my shop's favorite is a gorgeous accent chair. It's not just a comfortable seat; it's a statement piece that elevates any room's style. Join me in celebrating the beauty and charm of this week's top-selling accent chair.
4. Blackout Curtain Magic:
Quality matters when it comes to home decor, and these blackout curtains are a testament to that. They're one of this week's best-sellers, and it's no surprise. Why do I love them so much? Let's explore the elegance and utility of these curtains.
5. Rustic Radiance:
To add a touch of rustic charm to your space, the rustic lantern is the go-to choice. It's more than just a source of light; it's an accent that enhances the ambiance of any room. Discover the magic of this week's best-selling lantern.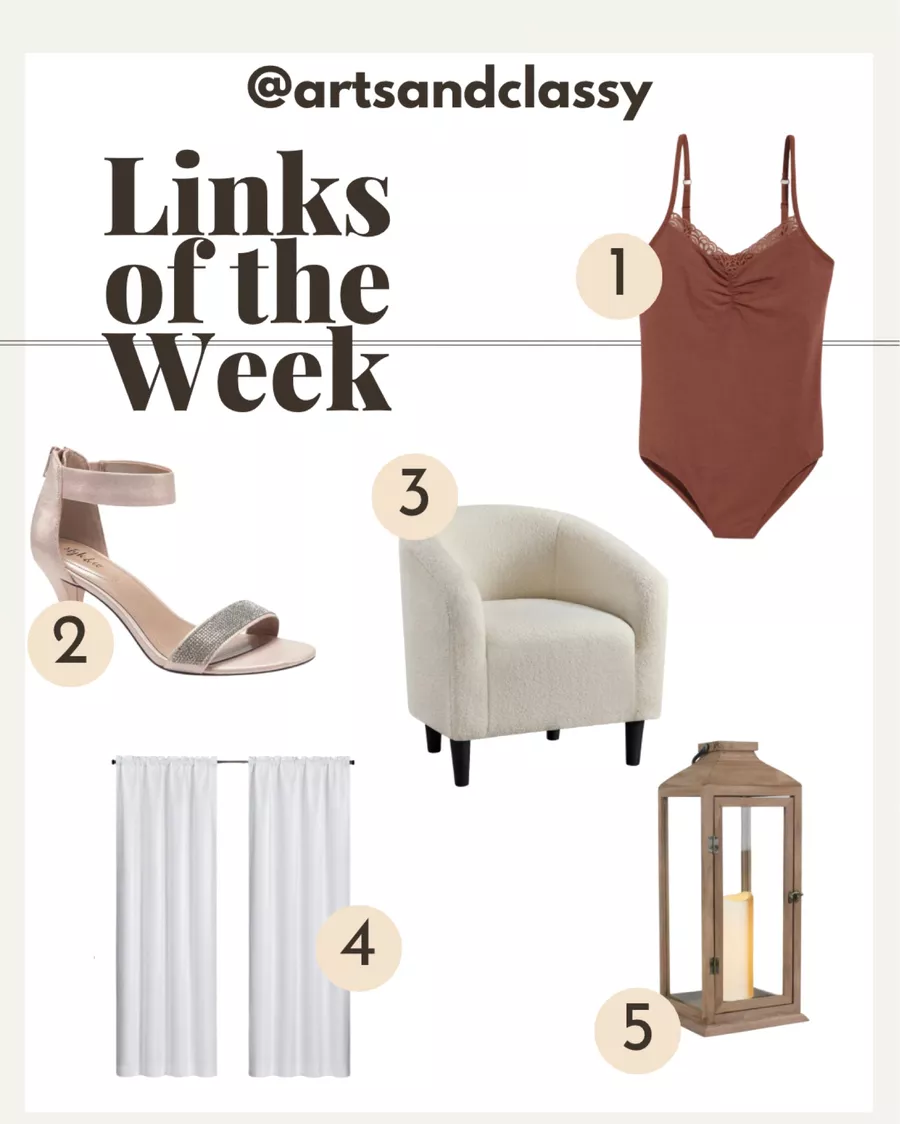 And there you have it, this week's top picks from my LTK shop!
I'm thrilled to see you all-embracing these fantastic finds, and I hope they bring as much joy to your lives as they have to mine. Remember, creating a beautiful home and fashion-forward wardrobe is all about those carefully selected pieces that make you shine.
Stay tuned for more inspiration next Friday, and until then, have a fabulous weekend, my dear readers!
Make sure you are following me on Instagram, Facebook, Pinterest, YouTube, Hometalk, and TikTok for more ideas on how to decorate your home!
In the meantime, check out some other top picks in home decor & fashion posts you might enjoy!