Whimsy Home Wednesdays Linky Party
I hope you are having a wonderful Wednesday! If I have learned one thing in the past 10+ years of blogging, it's that there is power in building a community! I was reminded of that fact recently after attending the Haven home blogging conference this past summer.
With that in mind, I am excited to announce that I will now be cohosting a linky party each Wednesday with 4 talented other home bloggers!
Here is the Linky Party Schedule…
Whimsy Home Wednesday will start next week aka October 26th and will occur every week!
It will be fun to share more creative ideas and content than I could ever share with them in a week. My 4 friends will be sharing their projects every week to be viewed on Wednesday as well. The party will be open for 3 days total from Wednesday to Friday for other creatives to link up and share their projects!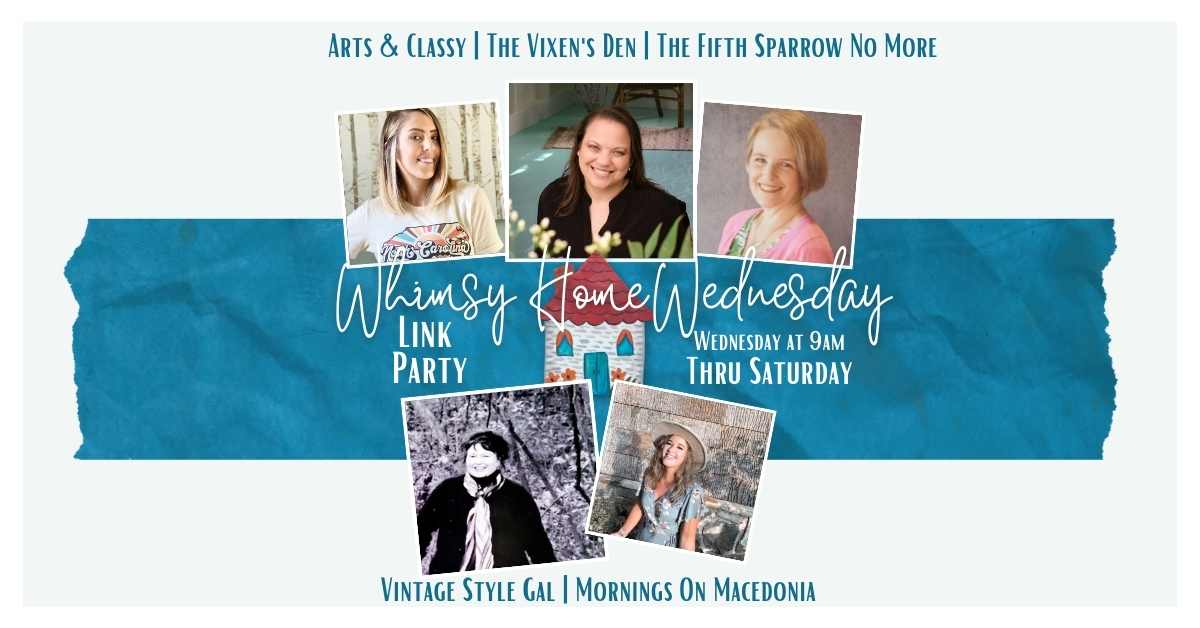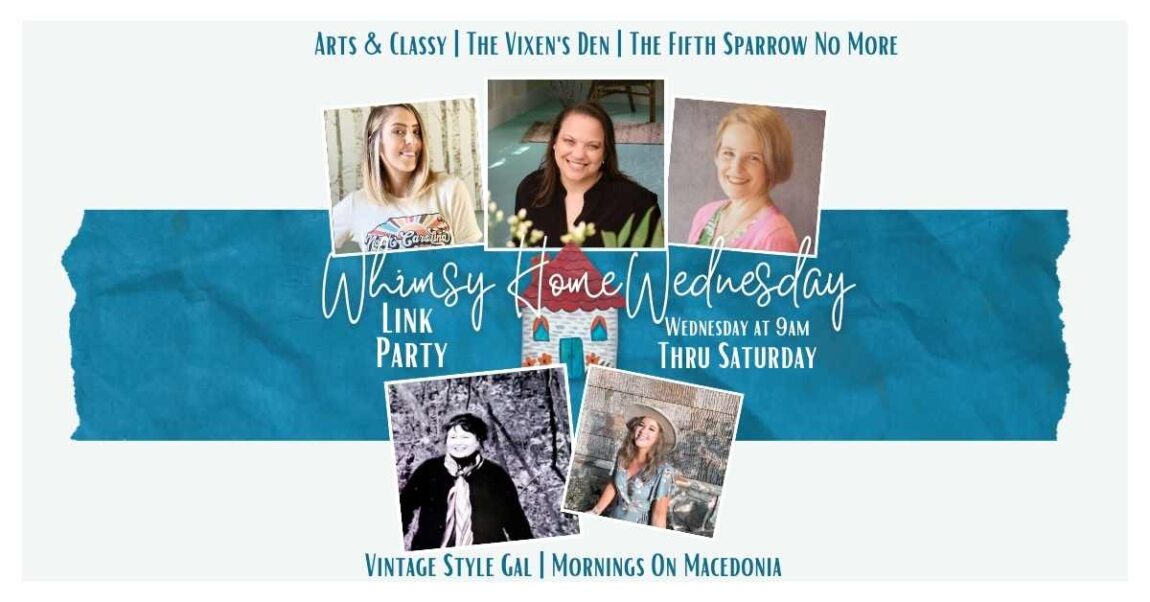 Now it's time to meet the Link Party hosts! You can check out their photos, bios, and links to their blog, and social media.
On top of that, I am sharing one of my favorite blog post projects from their sites that I know you will love! Make sure to check out my fellow linky party host's sites and social media.

Hi I'm Becky, DIY creative and maker of all the misadventures at The Vixen's Den! In this space, you will find a variety of Furniture and Decor Makeovers with a few basic DIYs thrown in. My favorite projects are the ones that other people toss to the curb! The goal of The Vixens Den is to inspire confidence and creativity by tackling challenges head-on and giving grace as we learn along the way. Join me on my DIY misadventures as I help you reimagine your hand-me-downs, garage sale finds, or just tired and outdated pieces.
FOLLOW HER ON SOCIAL MEDIA
Blog | Facebook | Instagram | Pinterest
One of my favorite projects that Becky made is Cabinet Door Upcycle to a Hat Rack because I love a good upcycle project and this one is beginner friendly. Not to mention is turned out so cute!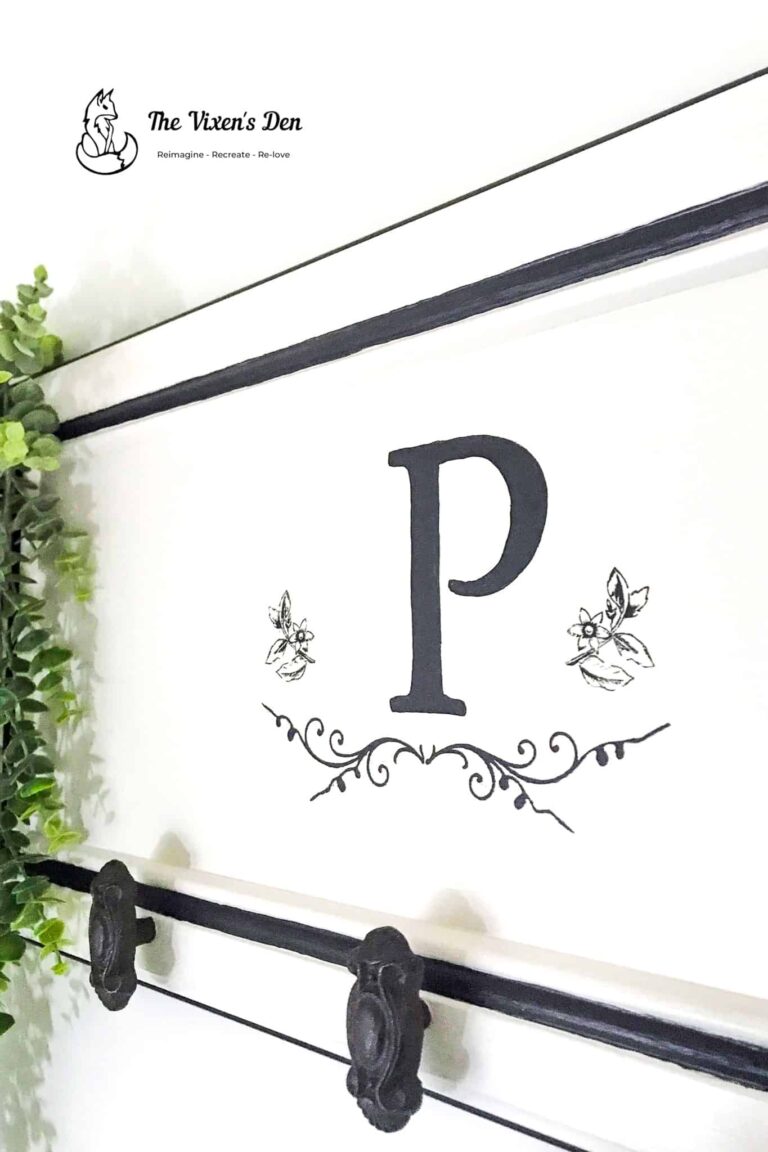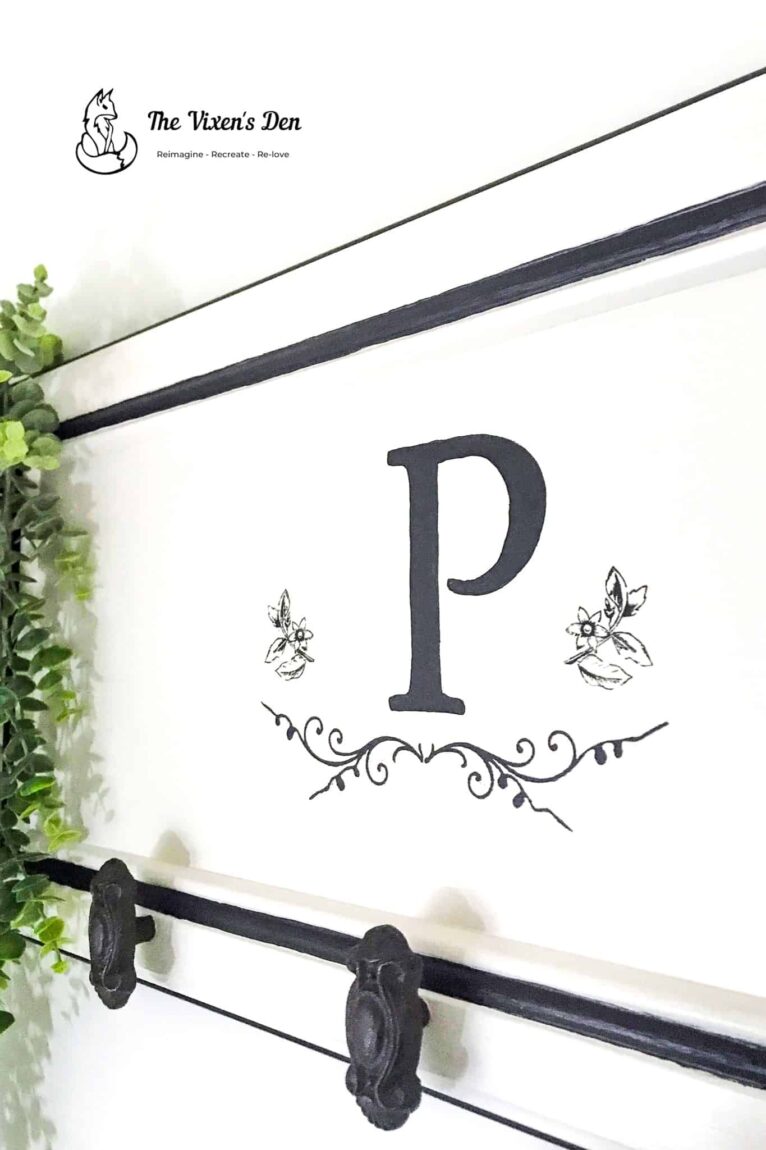 ---

Kristin Perez is the content creator behind The Fifth Sparrow No More and a Hometalk Ambassador. She helps readers find thrifty ways to make furniture and décor in their homes the fifth sparrow no. In other words, assuring these pieces won't be discarded, worthless, seen as less than, and certainly not put out on the curb! Kristin repurposes thrift store items, tackles DIY house updates, and uses vintage pieces to create a beautiful home. These projects are shared with clear and well-taken photos and easy-to-follow directions so everyone can find the beauty in their home and themselves.
FOLLOW HER ON SOCIAL MEDIA
Blog | Facebook | Instagram | Pinterest
One of my favorite projects that Kristin made is An Easy DIY To Turn A Nightstand Into A Card Catalog. She found a cute nightstand that she transformed into some chic home decor.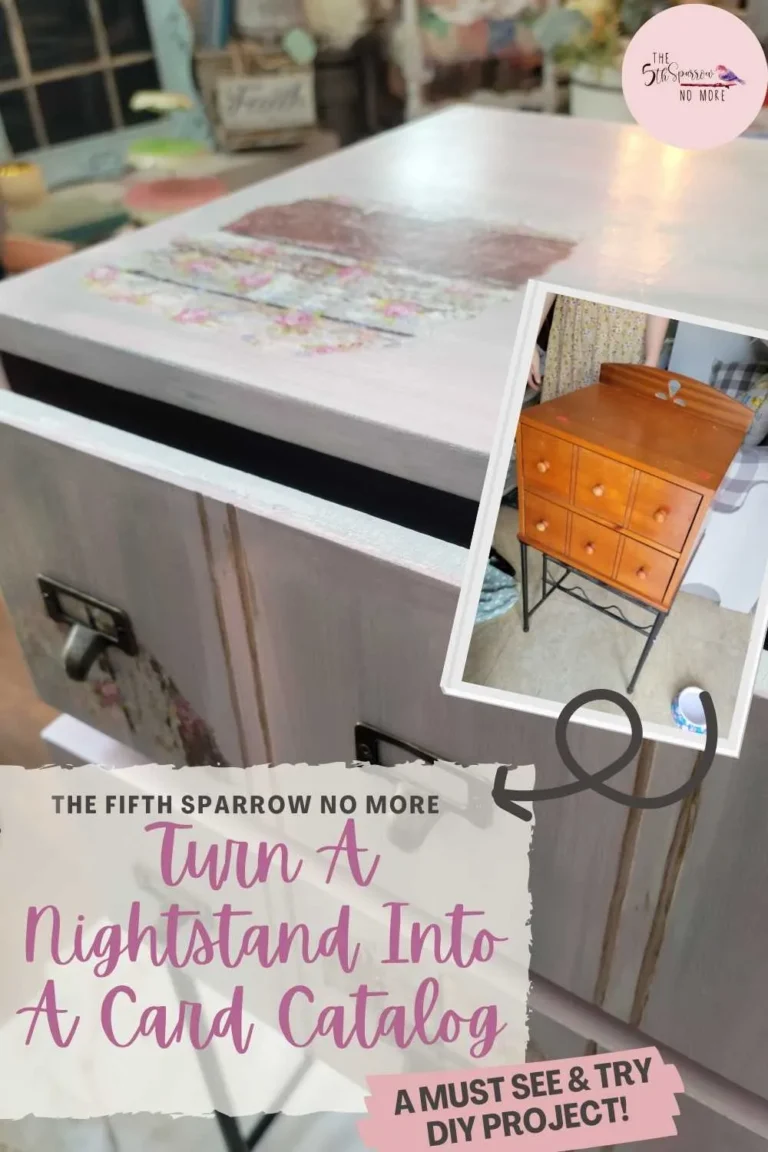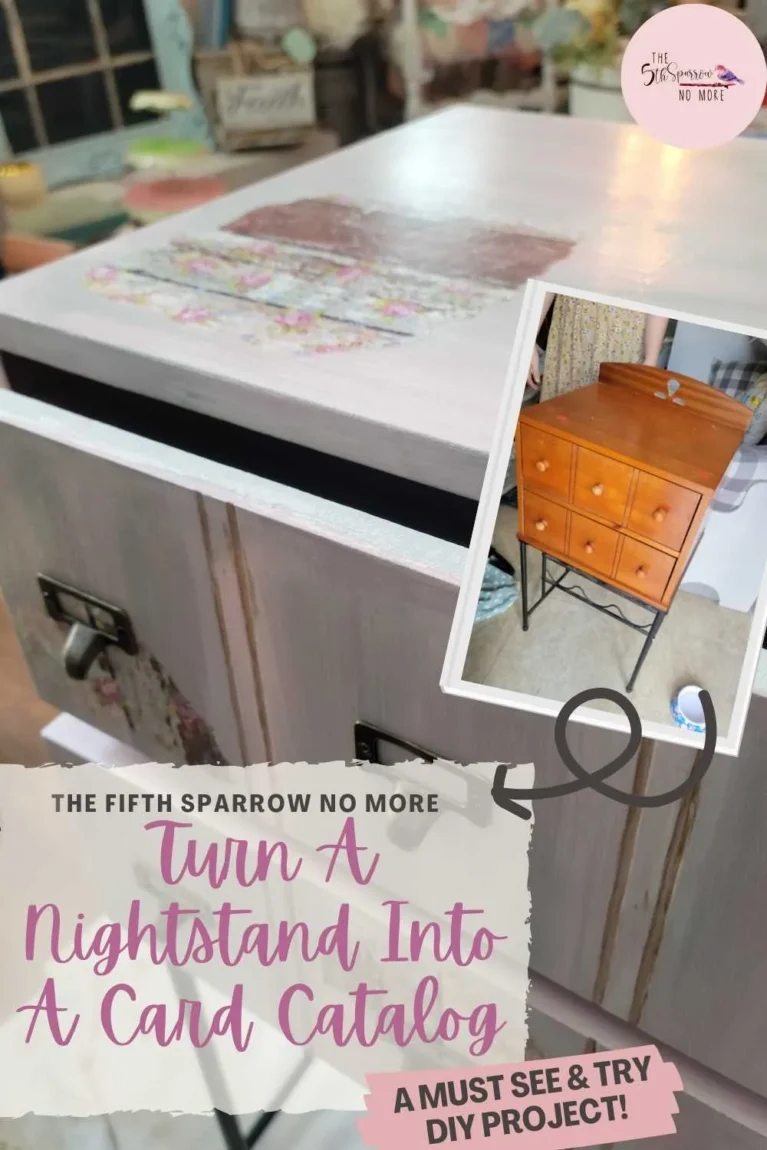 ---

Do you love all things vintage, and like to incorporate those wonderful finds into your home decor? Oh good, me too! I become giddy like a schoolgirl when I find that perfect piece that I must have for our cozy cottage. I am Cara with Vintage Style Gal, and I am so happy to meet you and share our ideas, projects, crafts, recipes, and of course we could not leave out our pup Bentley. He's ornery kiddo who sometimes steals the show and always brings a smile to those who meet him, so come on over we can't wait to meet you!
FOLLOW HER ON SOCIAL MEDIA
Blog | Facebook | Instagram | Pinterest
One of my favorite projects that Cara made is Cheap Art for Your Walls. She shows us that decorating your walls with art isn't as pricey as you might think!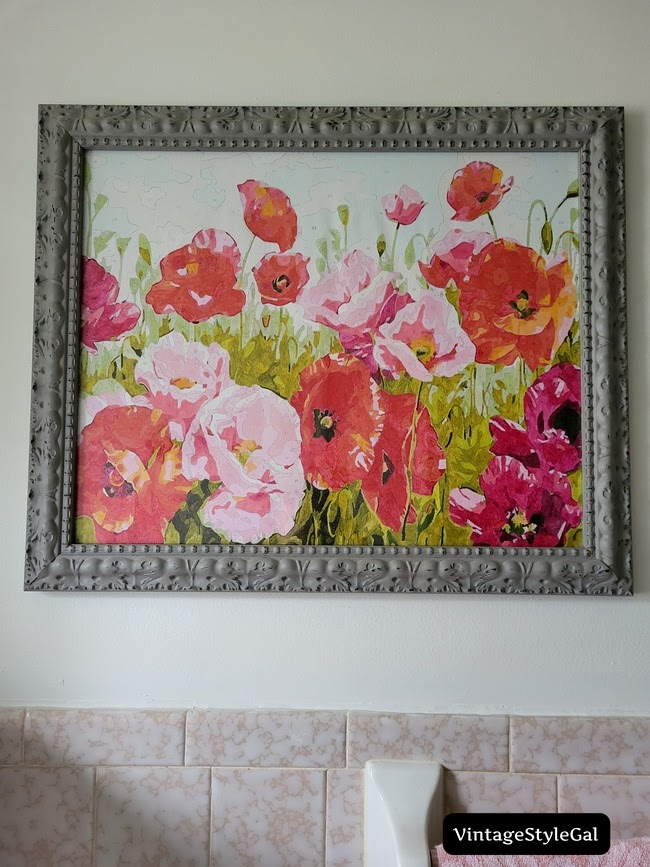 ---

Hey everyone, my name is Charity and I started this little blog to share my love of home decor, DIY projects, antique hunting and so much more! I am so happy that you stopped by and I can't wait to share my projects and ideas with you. I started a little Instagram account several years ago just for fun when we moved into our new home. But I wanted a space that was actually my own and where I could share even more. Hence, my blog! Follow along with me and you'll see all my projects, crafts, and more!
FOLLOW HER ON SOCIAL MEDIA
Blog | Facebook | Instagram | Pinterest
One of my favorite projects that Charity made is How to Add Wall Sconces Without Hardwiring. Since I was a renter for most of my adult life, being able to install cute sconces without having to worry about hardwiring makes rental decorating way more fun!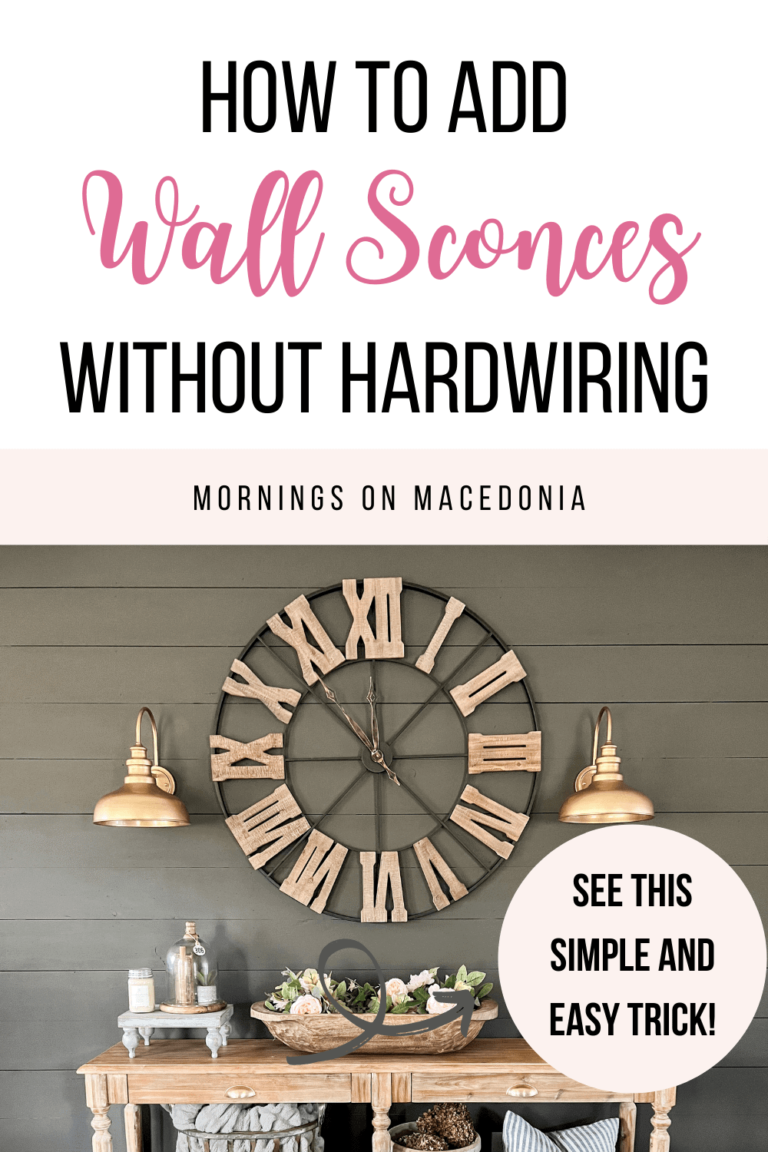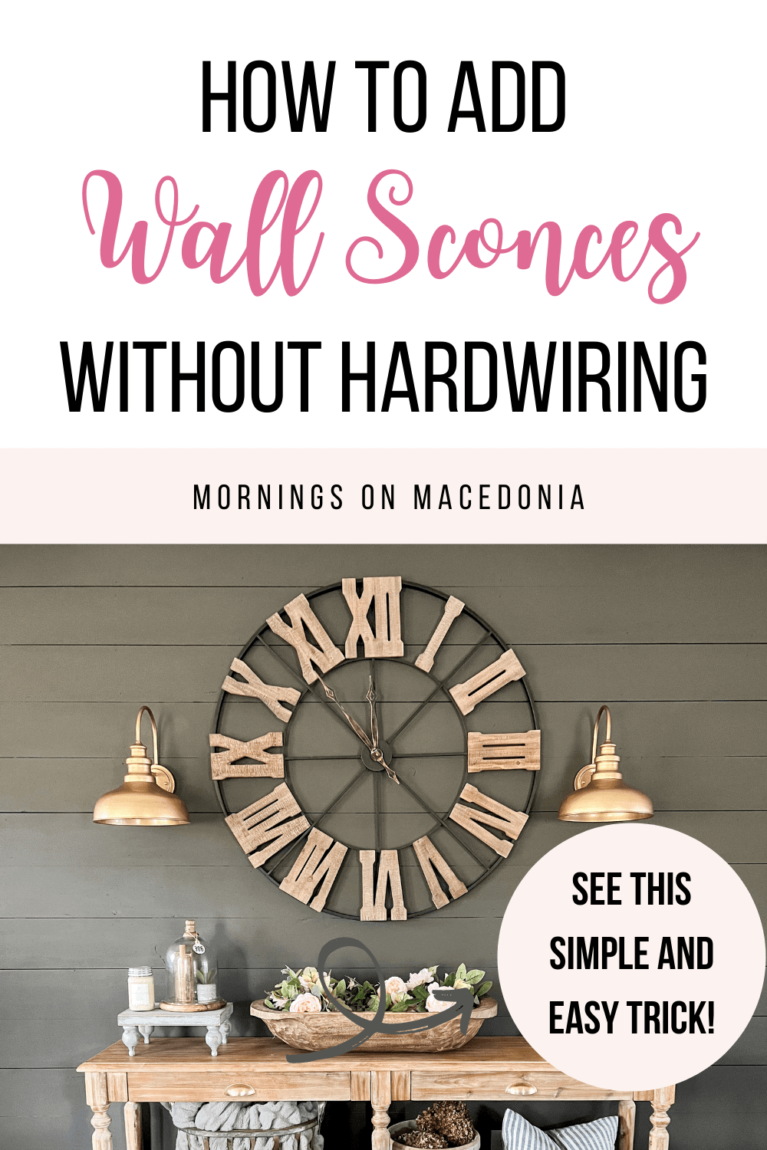 ---
Get ready for a ton of FUN! Make sure to check back here next Wednesday where we will be sharing more fun DIY projects. Next week they are Halloween themed plus our new party button thumbnail for our new linky party will be attached!
If you liked this post, you may also like…
I hope you are as excited about this new linky party venture as I am! This will be a great opportunity to see some amazing creativity and get your projects seen by a wider audience. Make sure you are following me on social media for more ideas and updates on the link party schedule. I can't wait to see what you create!
ARE YOU FOLLOWING ME ON SOCIAL MEDIA?
Instagram | Pinterest | Twitter | Facebook | TikTok | YouTube