Is This Terracotta Pottery Barn Pumpkin DIY Dupe Tutorial Too Good To Be True?
If you are coming from Missy's blog Sonata Home Design, Welcome. I am so glad you are here. I am sure you enjoyed all of the fabulous pumpkin inspiration that Missy shared with you.
Are you looking for another fun and festive fall decoration project?
Look no further than this Terracotta Pottery Barn Pumpkin DIY Dupe tutorial! This simple project is perfect for any skill level, and the results are stunning. So get ready to get crafty, and transform your home into a pumpkin-filled haven this fall!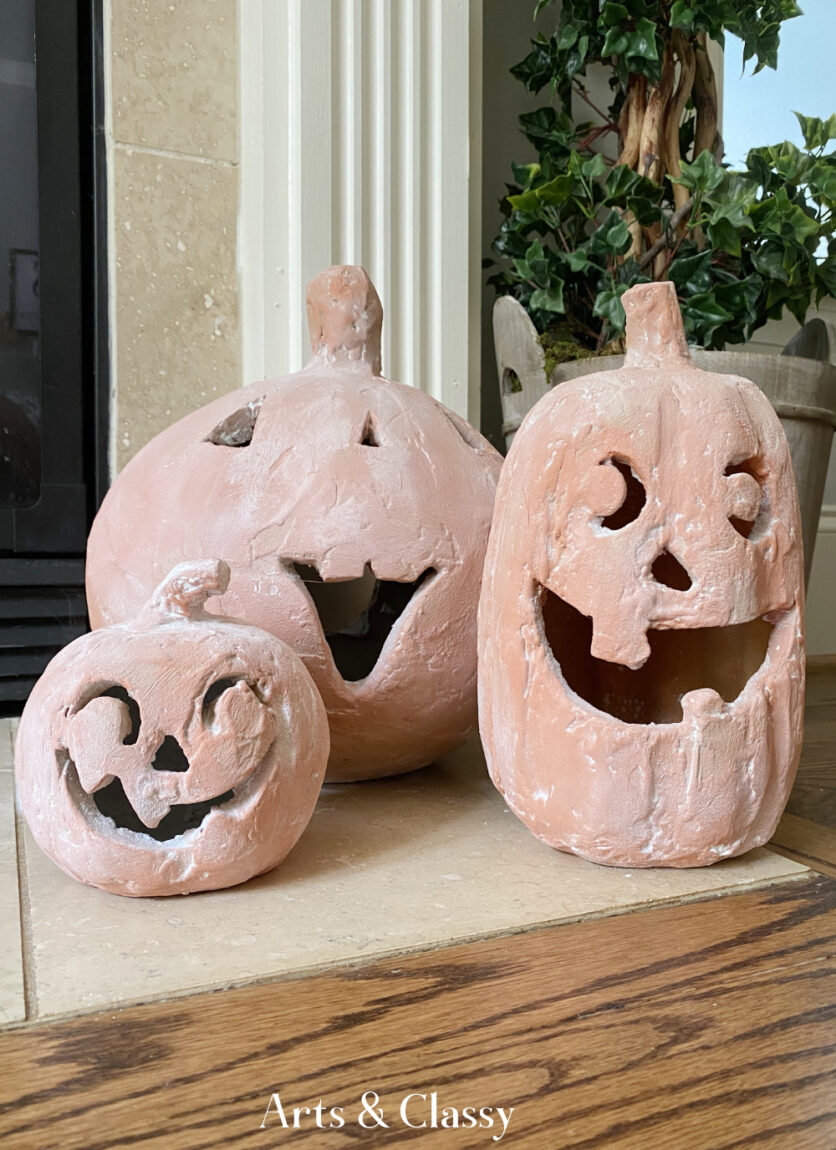 This post contains some affiliate links. I may earn a small commission if you make a purchase through one of these links. See more information in my disclosure policy.
Here's what you'll need to make your Pottery Barn pumpkin dupe:
Shop the supplies for this project if you don't have them in your craft supply closet

View this post on Instagram
1. Start by applying spackle all over the pumpkin.
These festive decorations are perfect for adding a touch of autumnal flavor to any space. And best of all, they're surprisingly easy to make. Just grab some spackle and get started.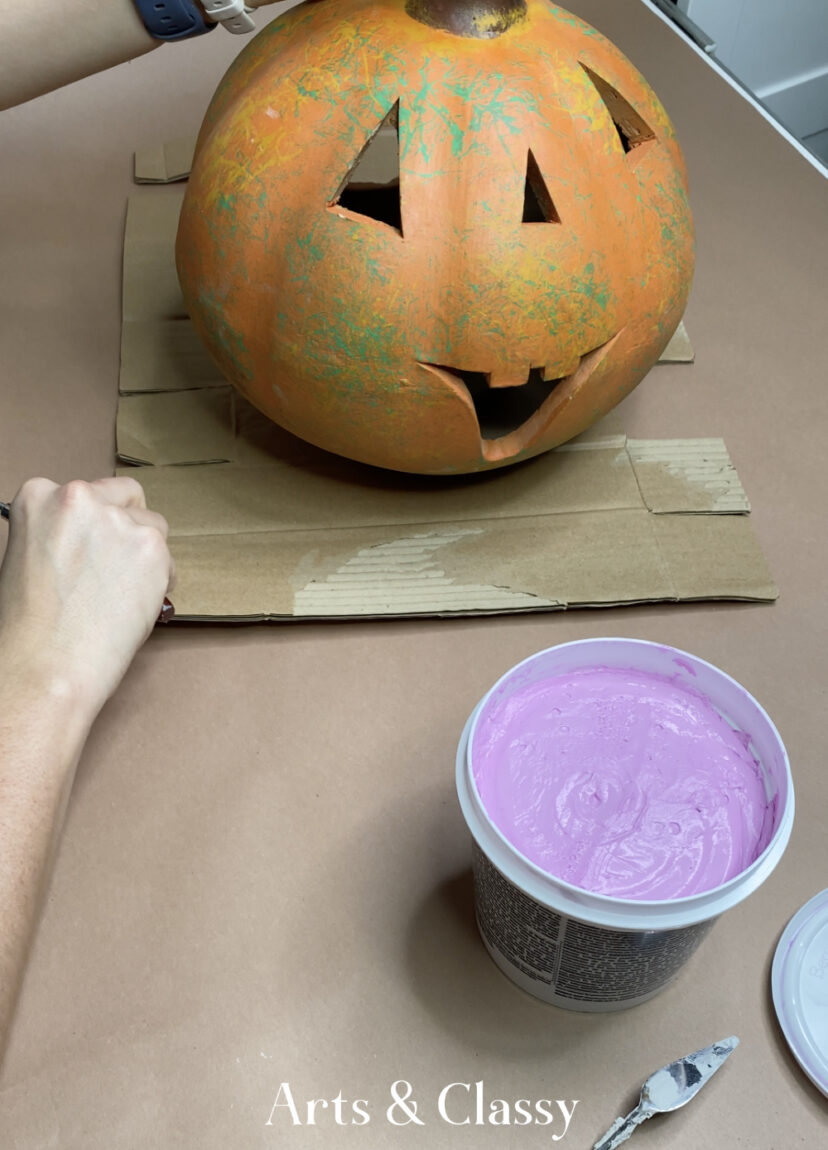 Don't be afraid to add a rougher texture with your spackle during this process. Allow it to dry completely. I like using Drydex spackle because it starts out as a bright pink but turns white when it has dried completely. Once your pumpkin is dry, you can simply set it out on your doorstep or mantel and enjoy the season.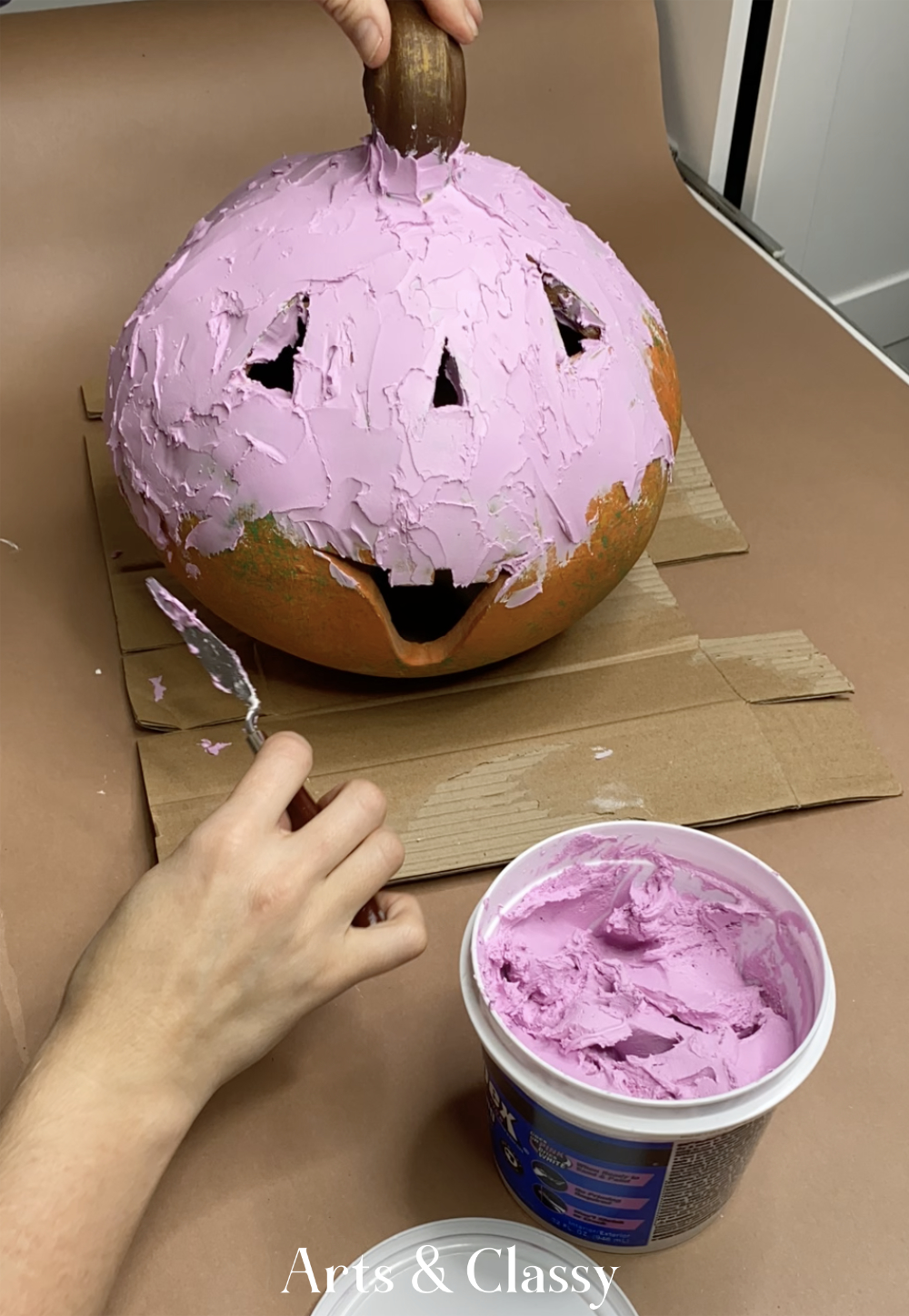 2. Sand down the spackle on the Jack-o-lantern surface.
With a little bit of sanding, you can transform this pumpkin into a work of art. The Gator micro sanding tool is the perfect tool for the job. It's designed to sand down the rougher edges, and it gives the pumpkin a terracotta-like texture that looks realistic.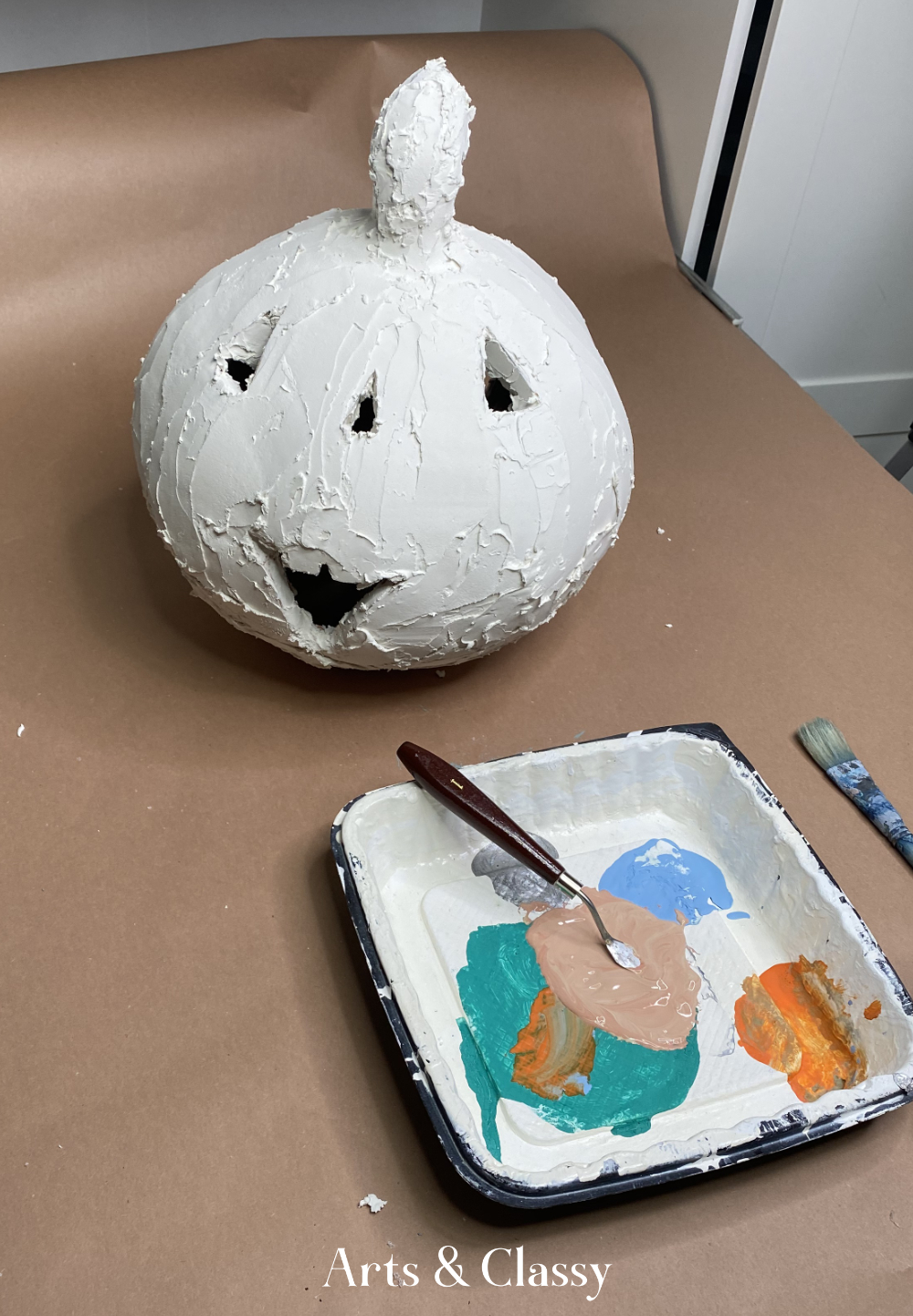 RELATED: 5 Simple DIY Ways to Transform Your Home for Halloween
3. Apply your acrylic paint to create a faux terracotta look pumpkin.
Acrylic paint is a versatile medium that can be used to create a variety of looks. For this project, we're going to use it to create a faux terracotta finish on a pottery barn pumpkin.
Begin by painting the entire pumpkin with the DecoArt Terracotta paint.
Allow the paint to dry completely before displaying your finished pumpkin. You can easily transform a store-bought pumpkin into a work of art with just a few simple steps.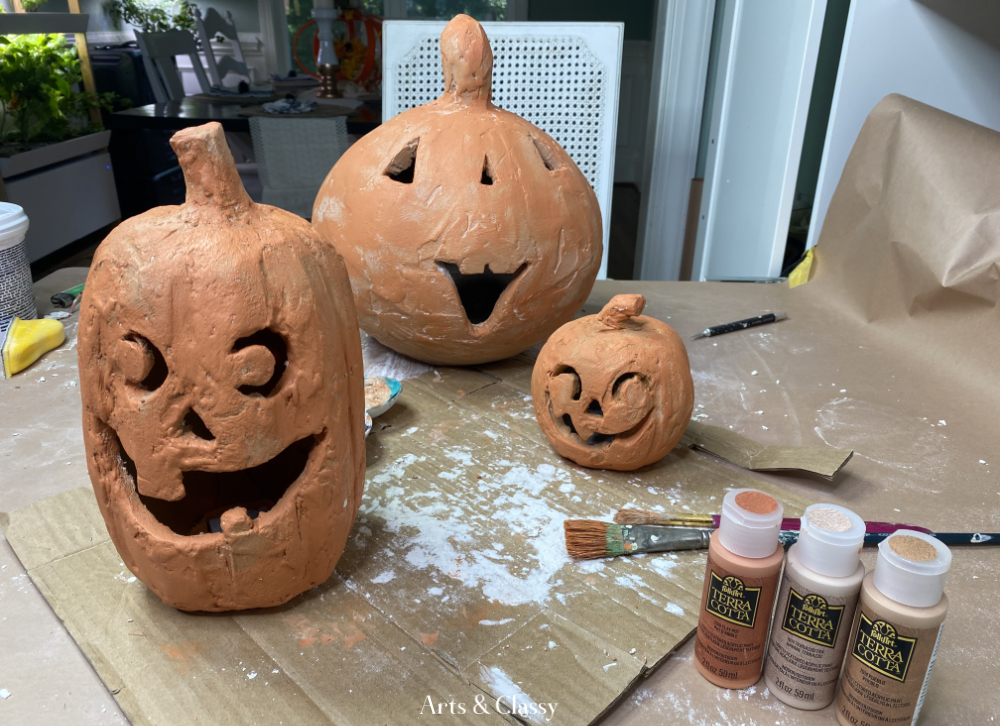 RELATED: 21 Budget-Friendly & Cozy Fall Decor Ideas For The Home
4. Dust and brush baby powder onto your pumpkin.
One easy way to add some extra dimension to your pumpkin is to dust it with baby powder. First, you'll want to find a pottery barn pumpkin that's the perfect size for your home.
Then, simply brush on a thin layer of baby powder.
The powder will help to create a matte finish that will catch the light in unique ways. Plus, it's a fun and easy way to add some extra Halloween flair to your decor. So if you're looking for a quick and easy way to take your pumpkin decor up a notch, try dusting it with baby powder.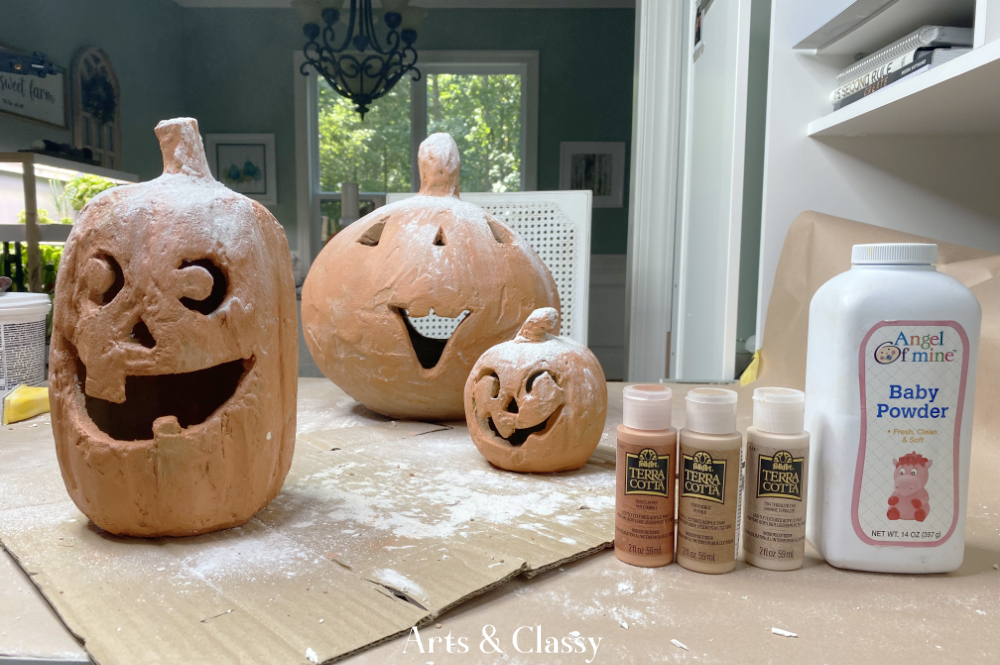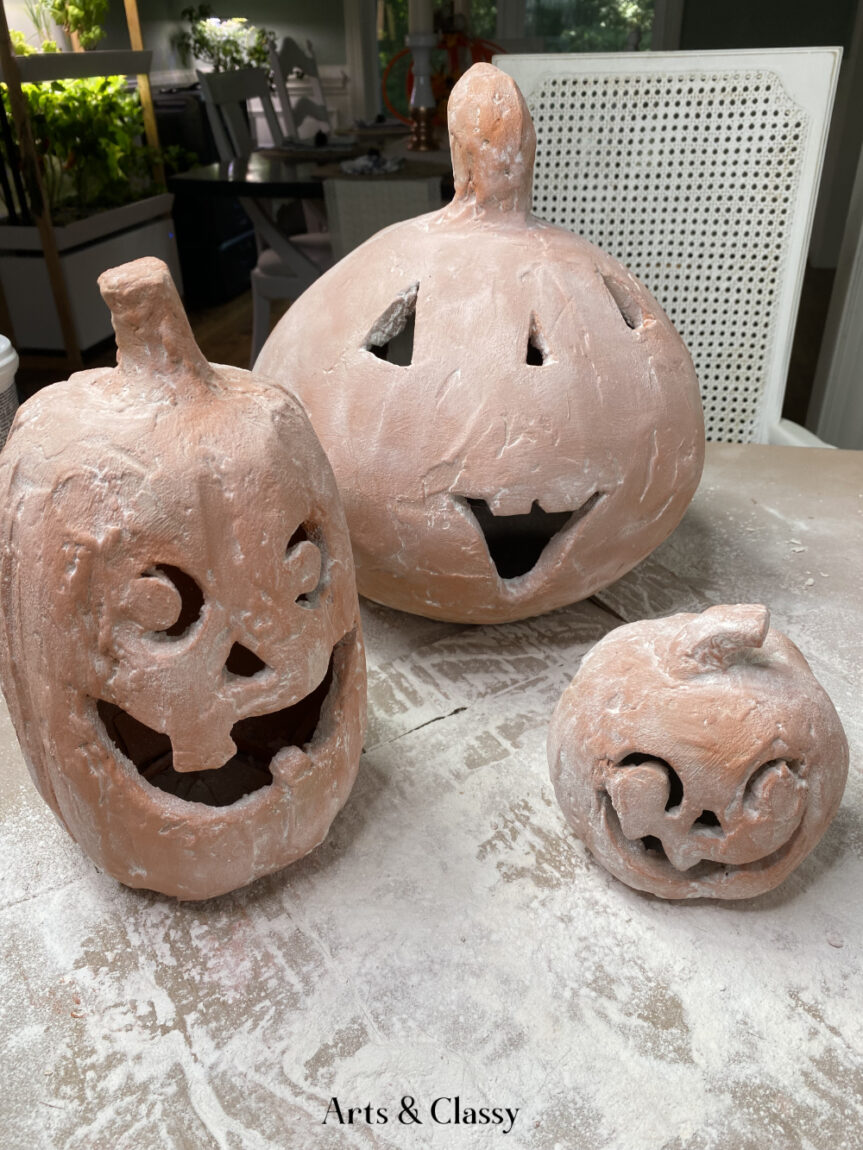 RELATED: 15 Cheap Rustic Fall Decor Ideas From Amazon
Well friends, there you have it! My take on the Pottery Barn Pumpkin DIY. I hope you give this a try – it's really easy and the results are fantastic.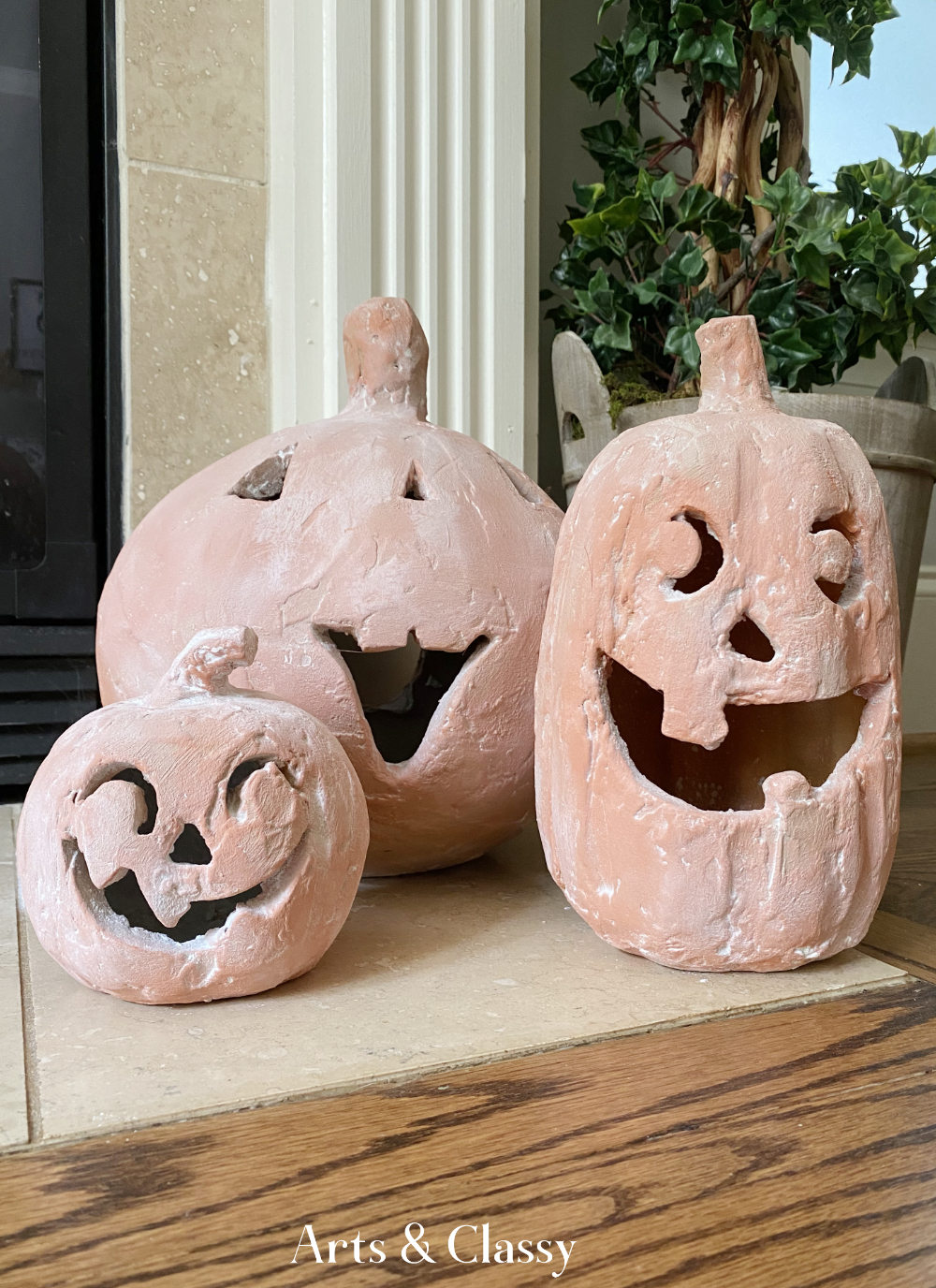 Be sure to tag me in your photos on Instagram, and Pinterest, and don't forget to follow me on TikTok for more ideas. Also, I am participating in a blog hop with some talented other DIY and home bloggers. Make sure to check out their projects linked below. Thanks for reading and happy crafting!
I hope you enjoyed my DIY Pottery Barn Pumpkin, and now it is time to move on to Kristy's amazing pumpkin DIY project. You won't believe what she has in store for you!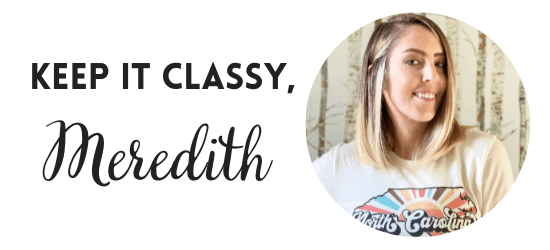 Like this project? Save it to your Pinterest boards!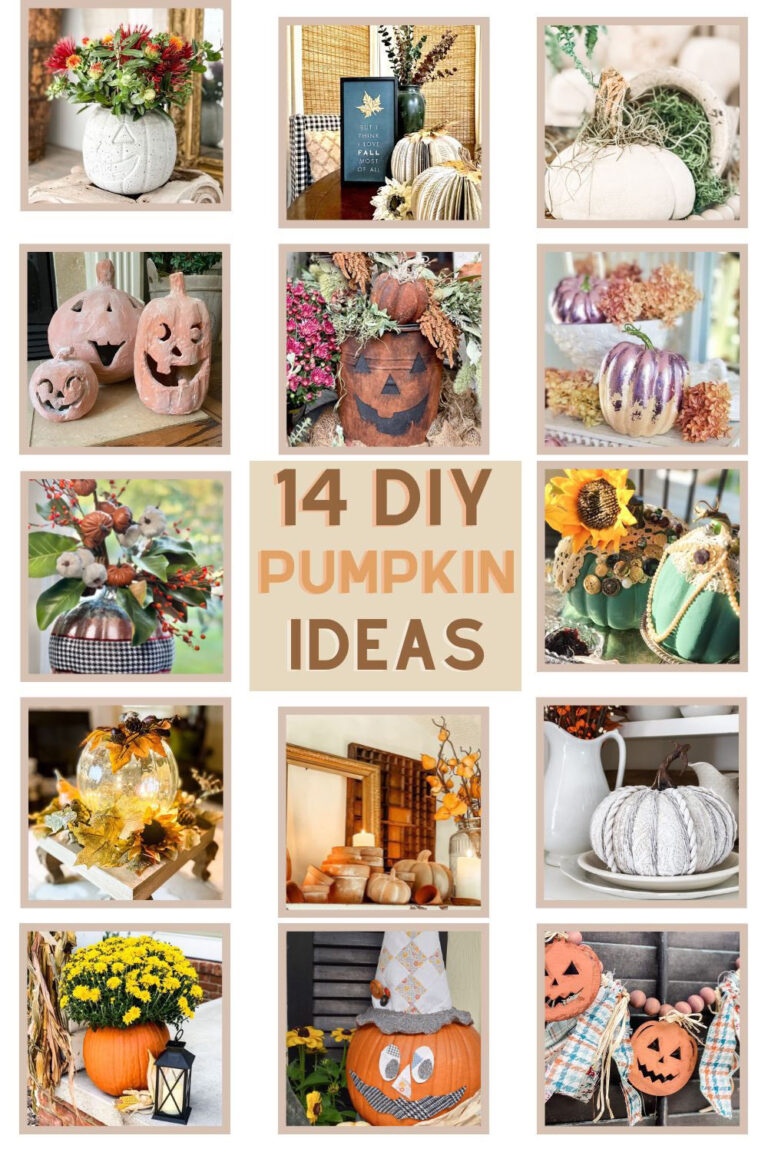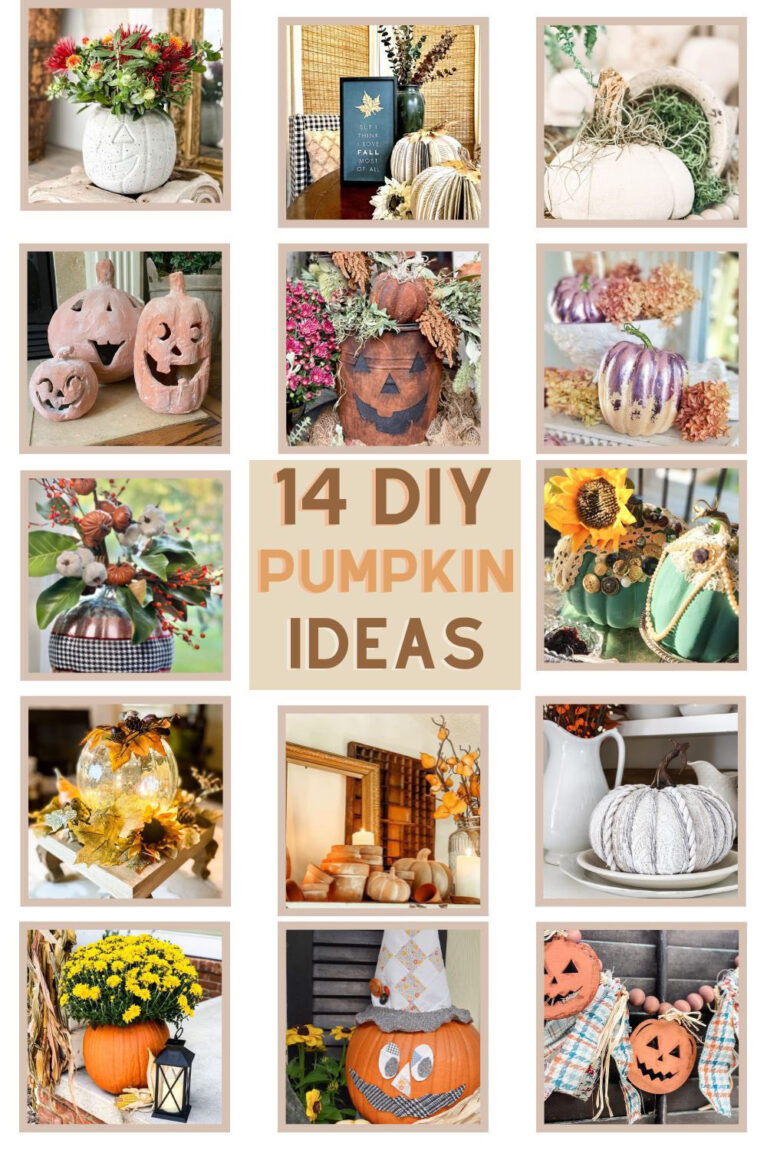 If you want to see more inspiring Fall Decor ideas, make sure you are following my Pinterest.