My client hired me to work on a Goodwill Find media cabinet that she wanted to give a rustic farmhouse makeover. I was excited at the opportunity. Recently on the blog, I shared 3 dark tables that my client wanted me to give a farmhouse makeover!
Since she loved how the tables came out upon delivery she had another piece ready for me if I was interested. Which of course I was. I am at it again with another project she gave me!
Check out this media cabinet that was found at Goodwill for $30. It was beaten up a little and scratched and had imperfections in the wood finish.
My client had a painting in the room this cabinet will live and it had the most beautiful teal and bright blue colors that she wanted to possibly tie this piece in with. She helped me load it in my car and I took it right then and there to start working on it. I totally had a vision for this piece.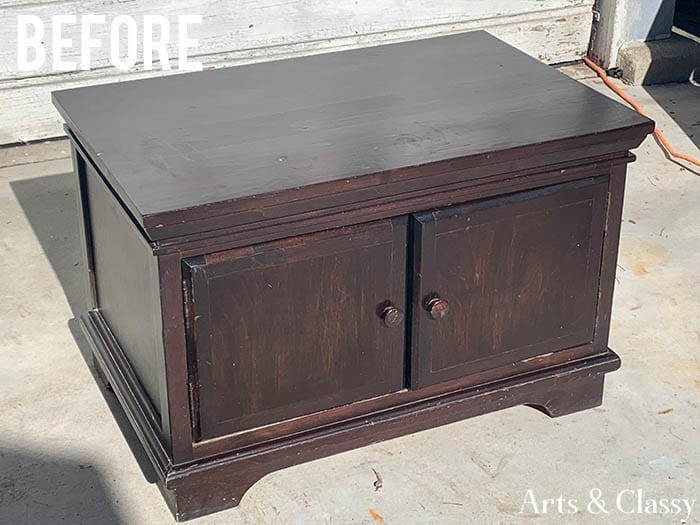 This post contains some affiliate links for your convenience. Click here to read my full disclosure policy.
What supplies are needed for this project?
New hardware knobs (The ones I used are no longer available to purchase online, but here are some other great options.
Rags
Paintbrushes
Small detail foam rollers with roller frames
Painters tape
After sanding the top, I used painter's tape to mask and protect it from the paint job.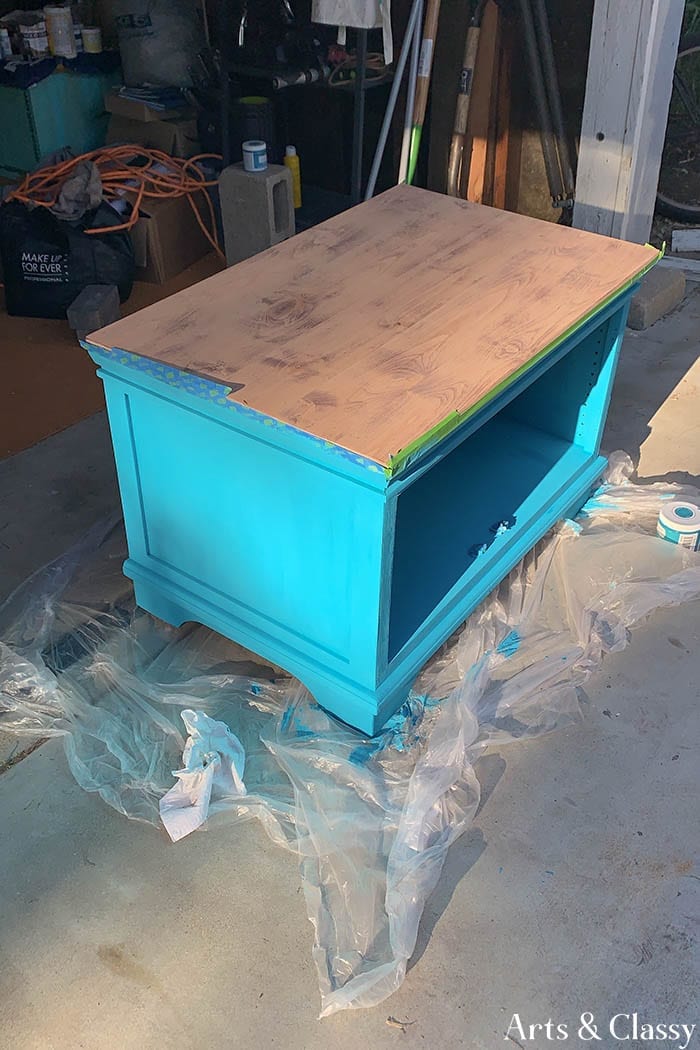 I removed all the hardware including the hinges so I could paint the doors and the interior of the media cabinet.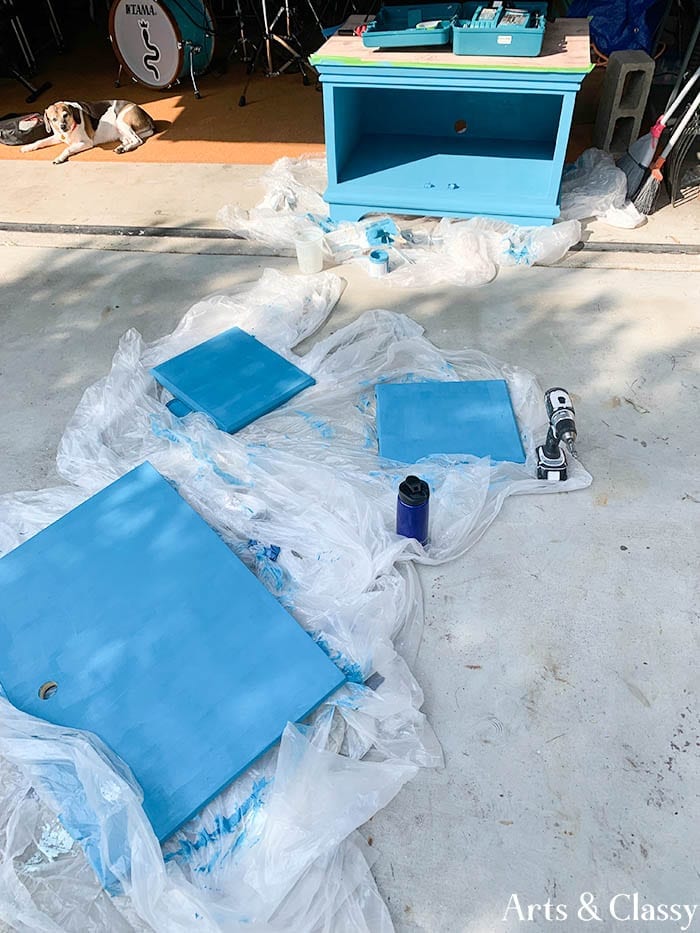 After painting, staining, and reassembling… then came the waxing portion of this project.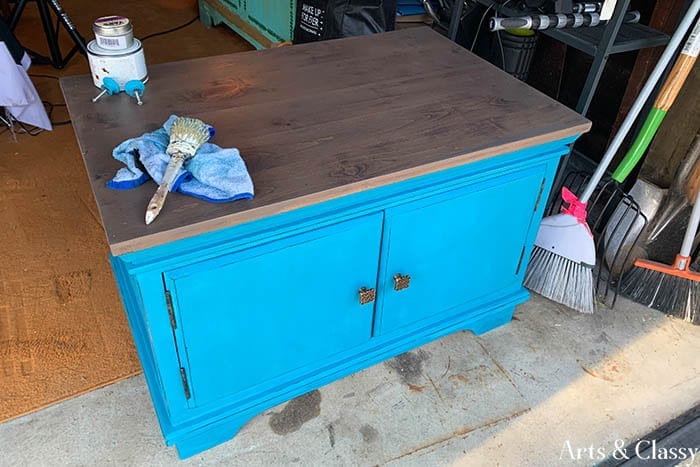 Here are the AFTER shots, which is my favorite part of the whole Goodwill find makeover process!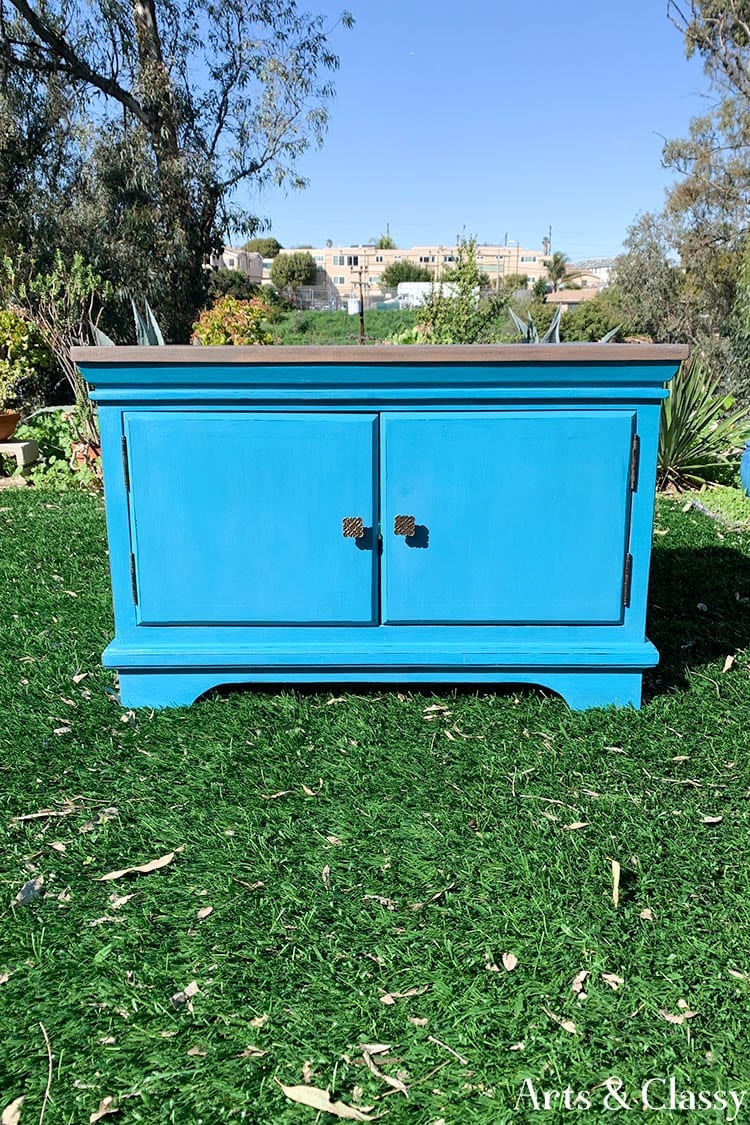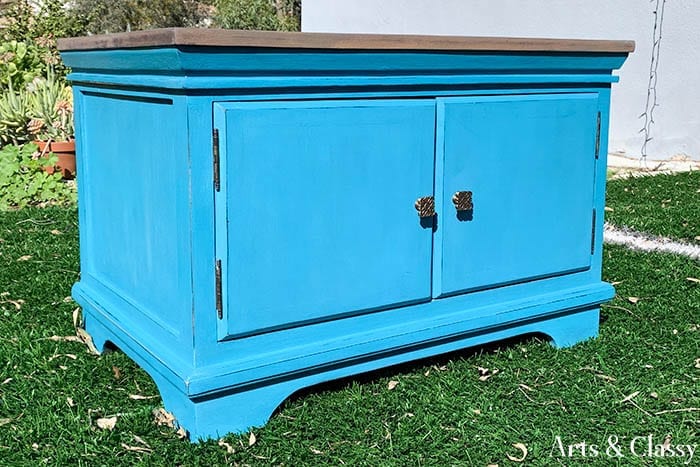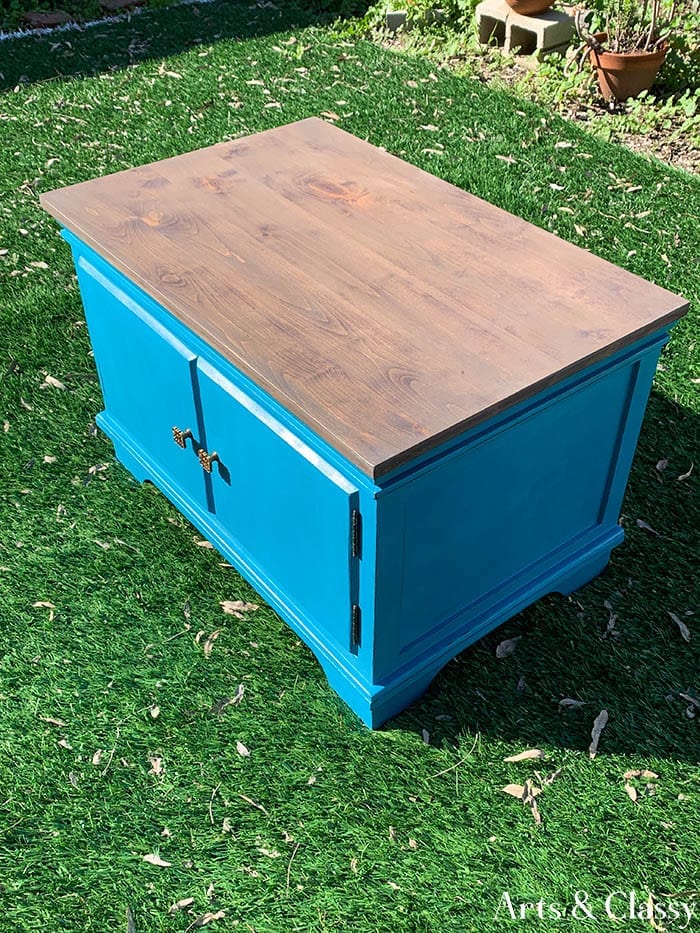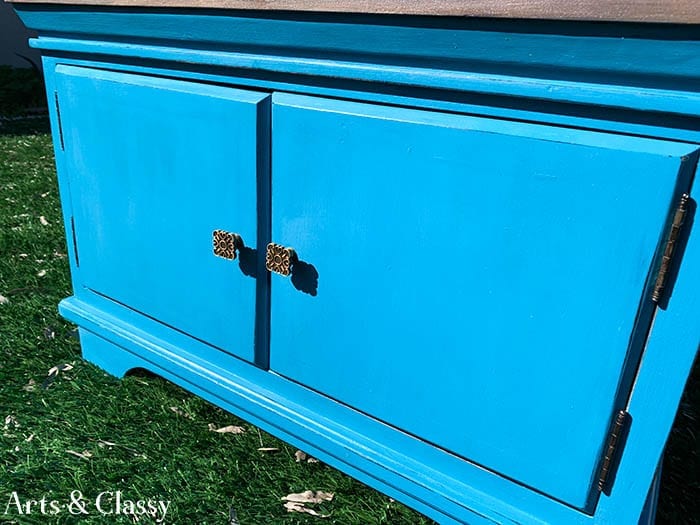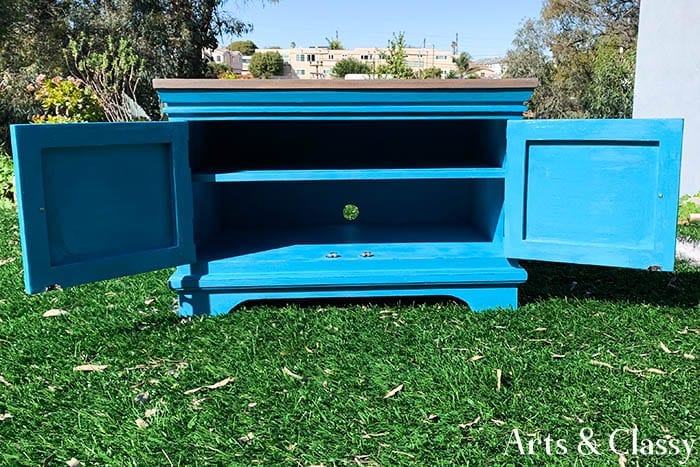 Easily shop the supplies for this project below!
Let me know what you think of this Goodwill find project in the comments. Please check out some other furniture projects, I know you will love below.