This is a sponsored post written by me on behalf of CORT for IZEA. All opinions are 100% mine.
Small spaces have always been more my specialty. I have lived in several apartments ranging from 445  to 1200 sq ft over the past 10+ years. After a lot of trial and error, I have learned to keep your small apartment design simple. There were so many points in my twenties that furniture rental would have been perfect for my lifestyle! I worked in film and tv production and found myself moving about every year.
When I would get to a new spot, it would feel like I was at the beginning of a very slow design process. Acquiring pieces one by one.
Another point…
What I have also learned is that the whole "moving process" is stressful and exhausting. Now that I am in my early thirties, I do not want to move like a young twenty-something anymore. No more schlepping my stuff from place to place in trash bags and a moving truck.
I now highly recommend a more sophisticated approach for renters or those of us to move a lot! Two words for you. rent furniture.
Have you heard of CORT? You may have seen their large red trucks on the road.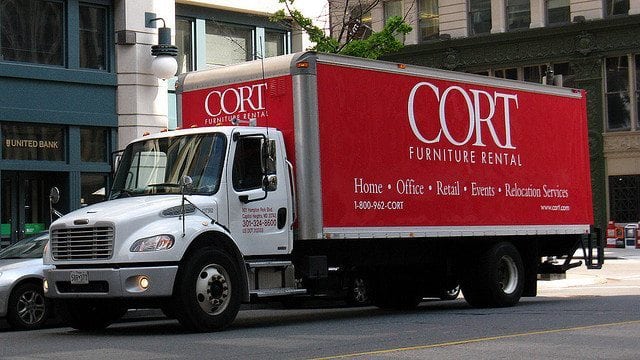 I checked out their site to see what their furniture rental options were! Rent by room or by furniture or decor piece! This is perfect for people who don't want to spend too much time designing their space.
It's easier to just pick a look curated for you!
I headed over to their website to see what options they had and I was really surprised with the sophisticated looks that they have.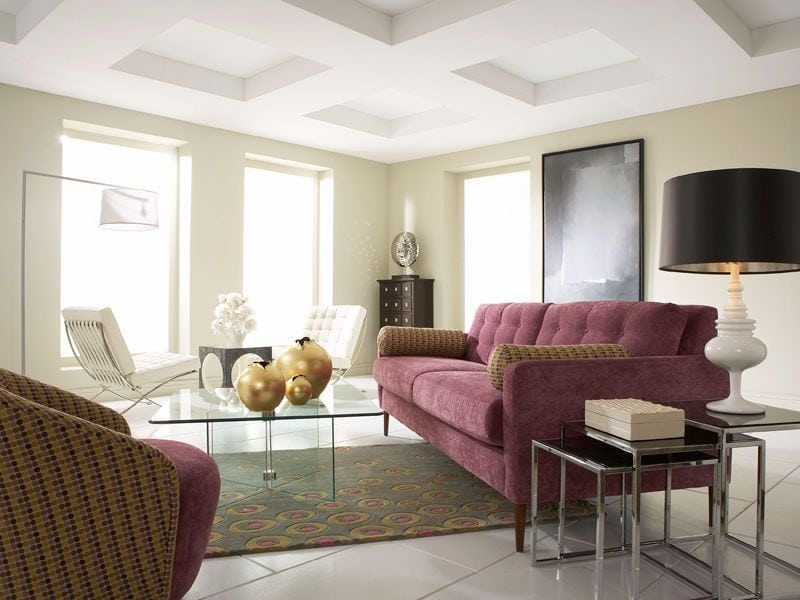 CORT is a furniture rental company that provides services for people facing transitions and companies looking to make changes to their workplace. They cater specifically to relocations from place to place aka military and temporary renters.
Whether it's for business or personal reasons that you are moving. They will go above and beyond to help you with their trained professionals!
CORT professionals can help you find a place to live, navigate your new area and furnish your place for however long you need it.
One word for you. Sophisticated.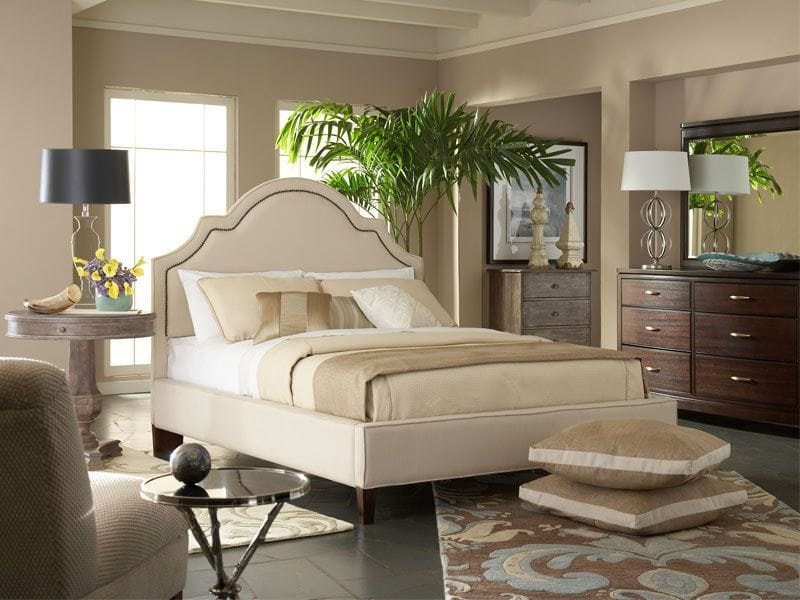 PROS OF FURNITURE RENTAL
Save time.

Furniture on-demand (there when you need it, gone when you no longer need it). 

Less hassle

Save your money. No more having to put stuff in storage during transitional periods. 

Gain more peace of mind about your lifestyle giving your more flexibility. 

Begin to smooth out all the twists and turns along your journey
I wanted to take a challenge and design a room 3 different ways using the same main pieces of furniture/decor.
Nothing was more challenging that designing a studio apartment space! At least in the beginning, it was hard. Now, it's spaces like those that I enjoy designing the most.
Dual purpose furniture is key
Utilizing your vertical space.
 Check out this studio apartment design featuring CORT furniture.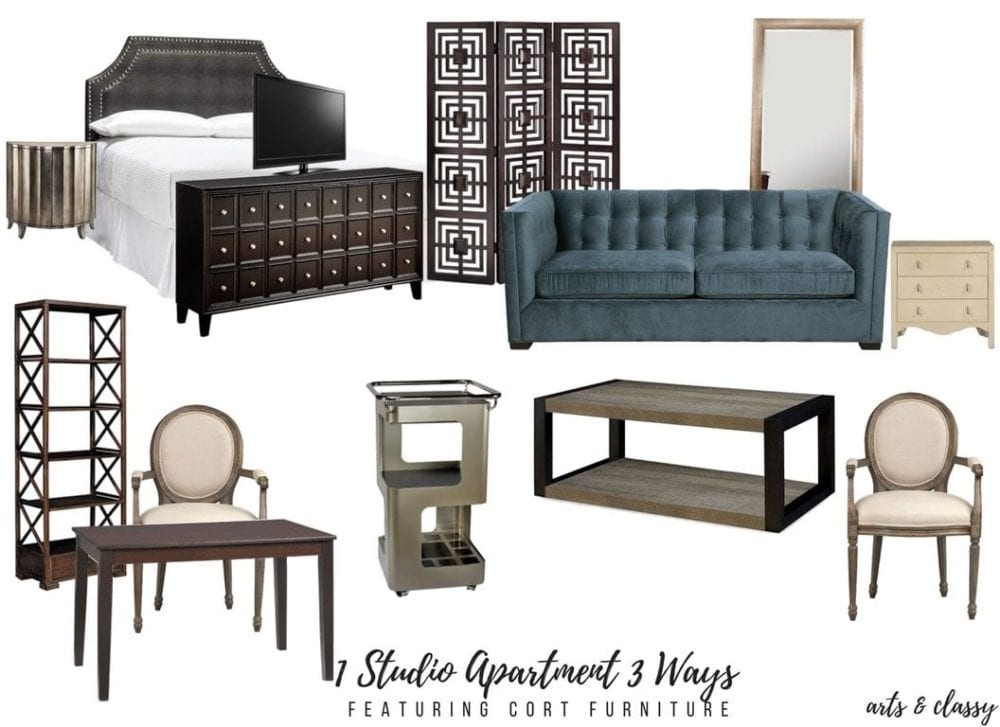 1. INDUSTRIAL GLAM
Who doesn't love a little pop of glam for their studio apartment? This design was inspired by the sophisticated entrepreneurs.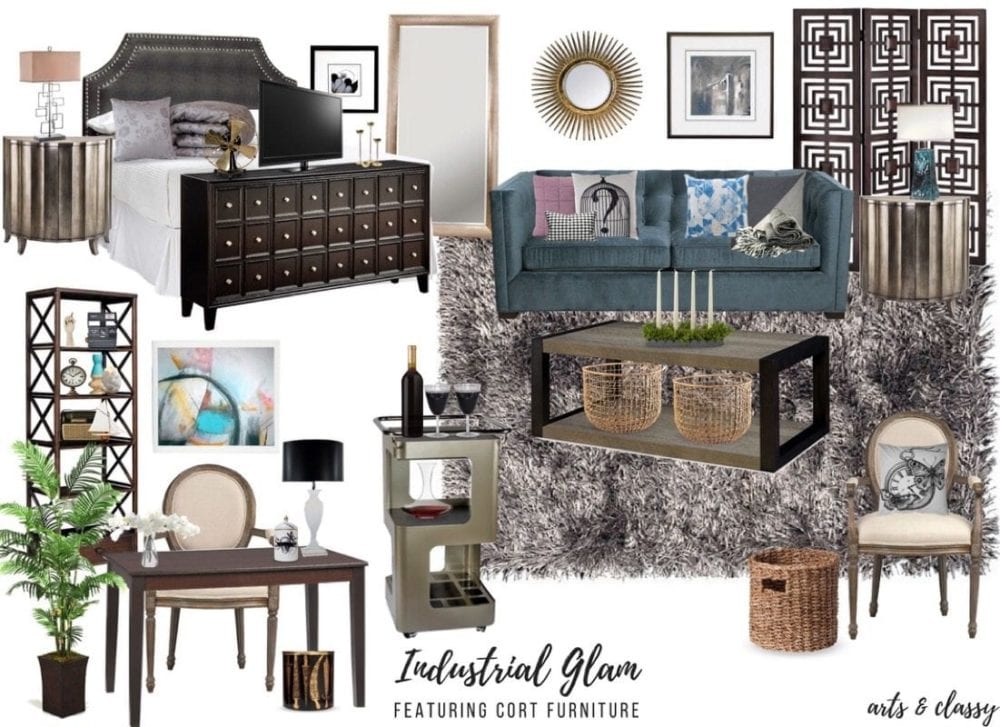 2. MODERN HOLLYWOOD REGENCY
I love the bold and vintage vibe that Hollywood Regency gives off. I wanted to add a calming feel with some natural elements.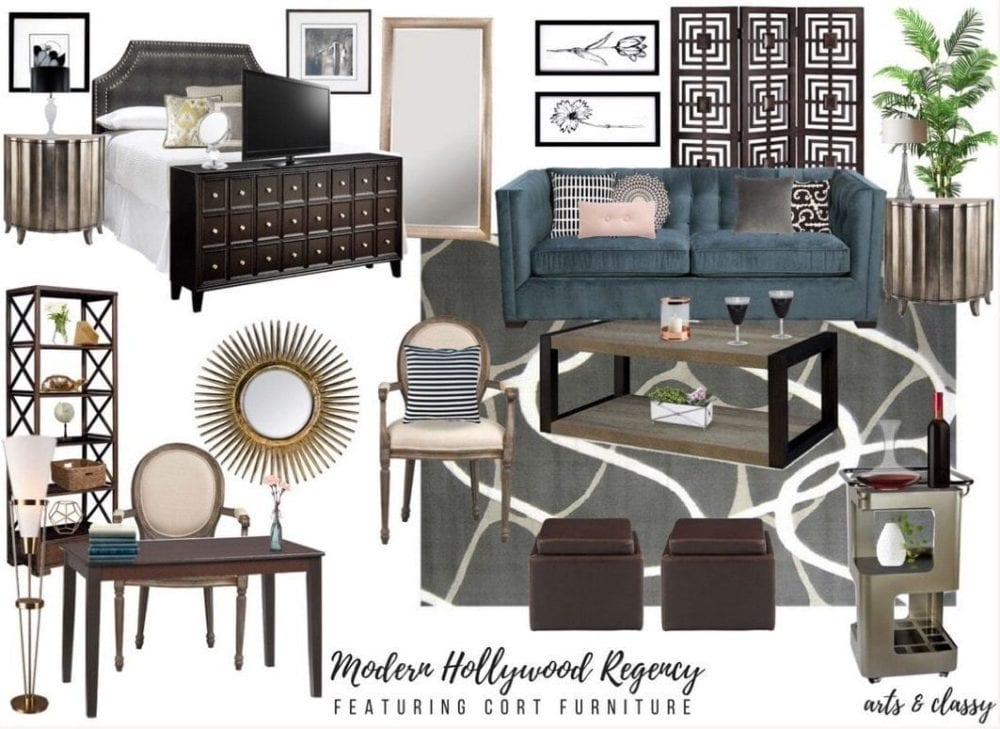 3. INDUSTRIAL ECLECTIC
This type of design is very bold and colorful. I love adding some vintage or metal accessories to a design like this.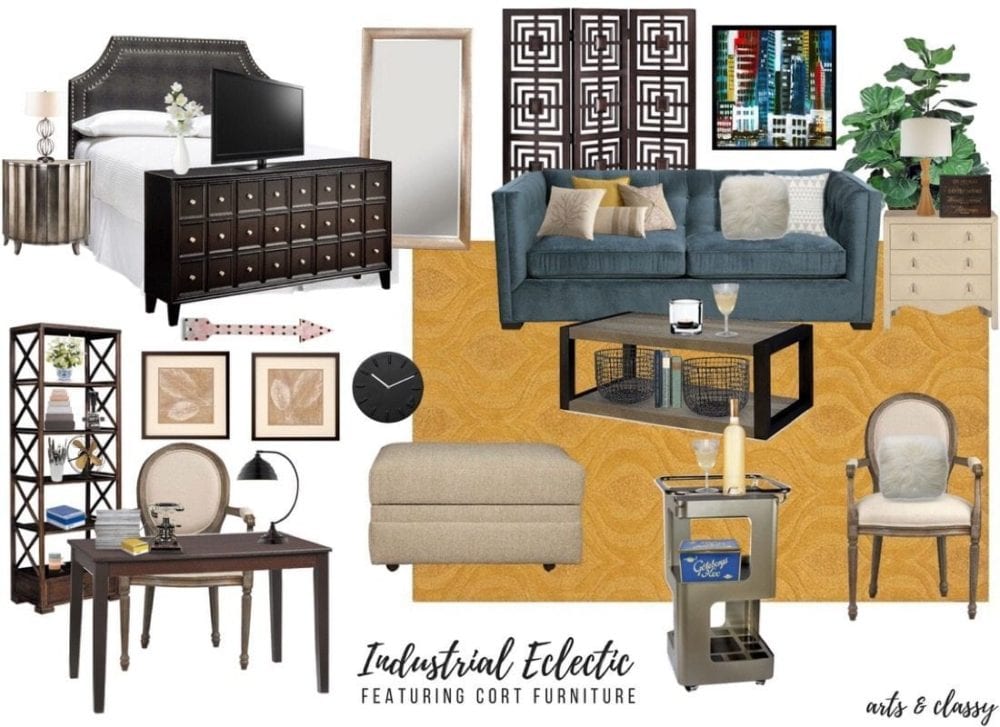 All in all, you can be very sophisticated and look high-end on even a student's budget.
Which design is your favorite? Let me know in the comments below and make sure to check out CORT Furniture Rental today.
If you found this article helpful, why not pin it to one of your Pinterest boards?

Join the newsletter!
Subscribe to get the latest classy content by email.