5 Easy Spring Mantel Decorating Ideas That Will Blow You Away
Spring is in full bloom and your mantel is a great way to reflect the season. Showcase the season in style with an eye-catching mantel.
Today I am sharing five easy beautiful spring mantel ideas that will transform your living room space into a cheerful and inviting atmosphere. Whether your style is rustic chic or modern minimalist, there's an easy spring mantel decorating idea that's perfect for you.
Flowers, bright colors, and a touch of whimsy – the joys of spring are everywhere this time of year. With just a few simple steps, you'll be able to bring the beauty of spring into your home in no time. From vases full of sunshine-hued flowers to DIY projects that will surely wow, get ready to be inspired by these five creative spring mantel ideas.
How can I decorate my house in the spring?
Spring is the perfect time to give your home a fresh and new vibe. A mantel is a great place to start decorating! Here are some ideas for making your mantel look fresh and beautiful for spring. Try adding colorful flowers, little decorative items, or cute signs. You could also create a special seasonal display like a wreath or Easter eggs. There are lots of ways to turn your mantel into a bright and cheerful feature of your home.
How to decorate a spring mantle?
It's time to transform that drab winter décor into something cheerful and lovely for women everywhere. With simple, stylish decorating ideas and bold, bright statement pieces, this will inspire you to create a warm and inviting mantle that will be the focal point of your home. Have fun sprucing it up with DIY projects, seasonal blooms, and colorful accents. Freshening your home with a beautiful spring mantel is easy – let's get started!
This post contains some affiliate links. I may earn a small commission if you make a purchase through one of these links. See more information in my full disclosure policy.
5 Easy Spring Mantel Decorating Ideas That Will Blow You Away
1) Utilize a Rustic Vibe
When creating a rustic vibe for your farmhouse spring mantel, there are lots of options to choose from. Natural materials such as wood, stone, and glass can give you the rustic feeling you are looking for. Some examples would be to add shutters, rustic candlesticks, pottery, mason jars, nests, and wicker baskets. You may want to add a few metal accents for a more balanced texture.
A touch of greenery can help make it feel vibrant and alive, while neutral colors like white, cream, and beige can provide a calming presence. Pay attention to the details by adding things like string lights, candle holders, and old books to enhance the overall look. By following these tips you will have a beautiful rustic spring mantel in no time.
2) Add a Springy Color Scheme
Adding a festive touch to your spring mantel is a great way to kick off the season! To give your mantel a colorful spring vibe, select a color palette with shades of yellow, green, pink, and blue. Using pastels in these colors can give a more subtle pop of color with simplicity. Then, choose a combination of boxwood garlands, greenery, potted plants, candles, and other elements that complement the color palette.
For a bit of extra sparkle, create a DIY craft such as a simple paper garland in your signature color palette, or design a floral-inspired artwork that will be the focal point of the space. With a cheerful and eye-catching color palette, this spring mantel will look as inviting as your outdoor garden.
3) Give Life to Your Mantel with Plants
Adding plants to your mantel decor for spring is one of the best ways to bring life and energy to the room. Whether you go for a bouquet of fresh flowers, some potted succulents, or an array of cascading greenery, adding plants to your mantel gives it a natural and inviting feel.
Plus, plants are timeless and can easily be repurposed for any season and holiday. For example, if you start with succulents for your spring mantel and then transition to some ivy and a few tiny pumpkins for the fall season, the look will be updated without having to buy all new decorations.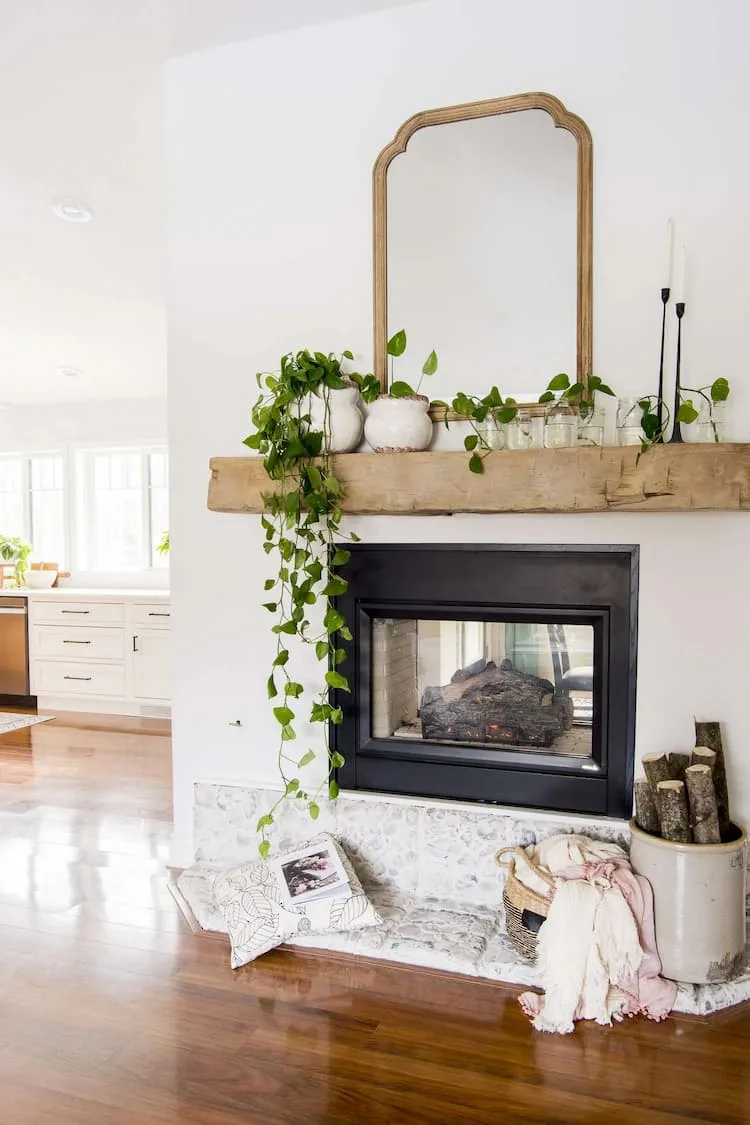 4) Stick with Seasonal Flowers
When it comes to seasonal flowers, think of the colors that represent the season and the vibrant life that blooms during this time of year. Perhaps you could decorate your mantel with a spring combination of tulips, daffodils, and daisies, bringing a touch of nature into your living space.
If you have a lot of room on your mantel, you could also add some ivy for a splash of greenery. Your spring mantel will stand out and create a lasting impression with the right combination of flowers and colors.
5) Change Up Your Artwork
One great way to make your spring mantel look new and exciting is to use a variety of artwork. Instead of sticking to just one type of piece, mix up the mediums and artwork you're featuring. For example, you could hang a fabric banner, display a vintage clock, or even showcase an old window frame with a touch of fresh paint to showcase your springtime favorite.
You can also add in small elements, like a spring-themed vase, spring-colored books, or a knick-knack that speaks to you. It's up to you to decide what artwork you want to showcase, just make sure it captures the essence of spring.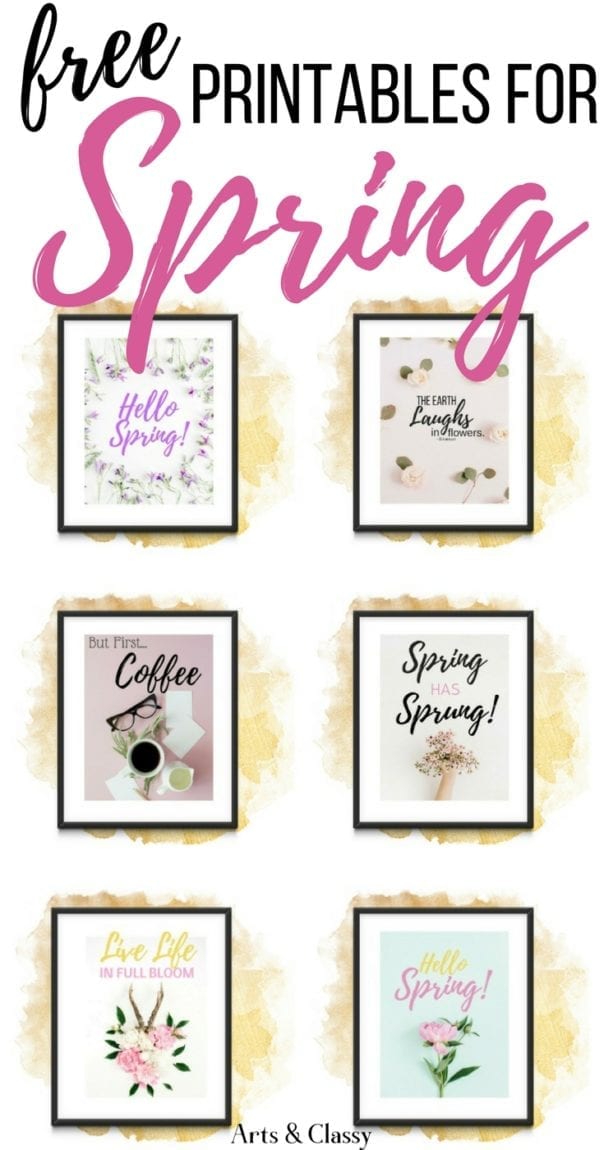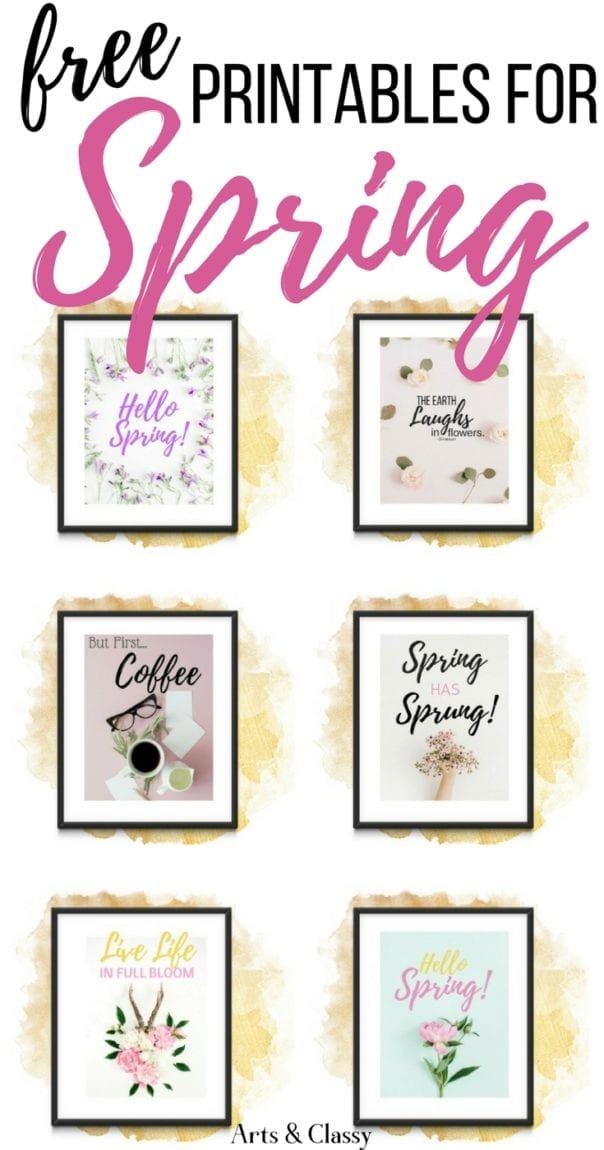 With these five easy spring mantel decorating ideas, you can transform your fireplace from a functional centerpiece to an artful display that you'll be proud of.
With just a few simple additions, your fresh spring mantel can become a truly special addition to your home. By incorporating a few of these pieces, you can easily breathe life into your space for the spring season and beyond. From an outdoor-inspired garland to a creative centerpiece, these ideas will make your mantel shine.
So why wait? Get started on your mantle makeover today – your home will thank you!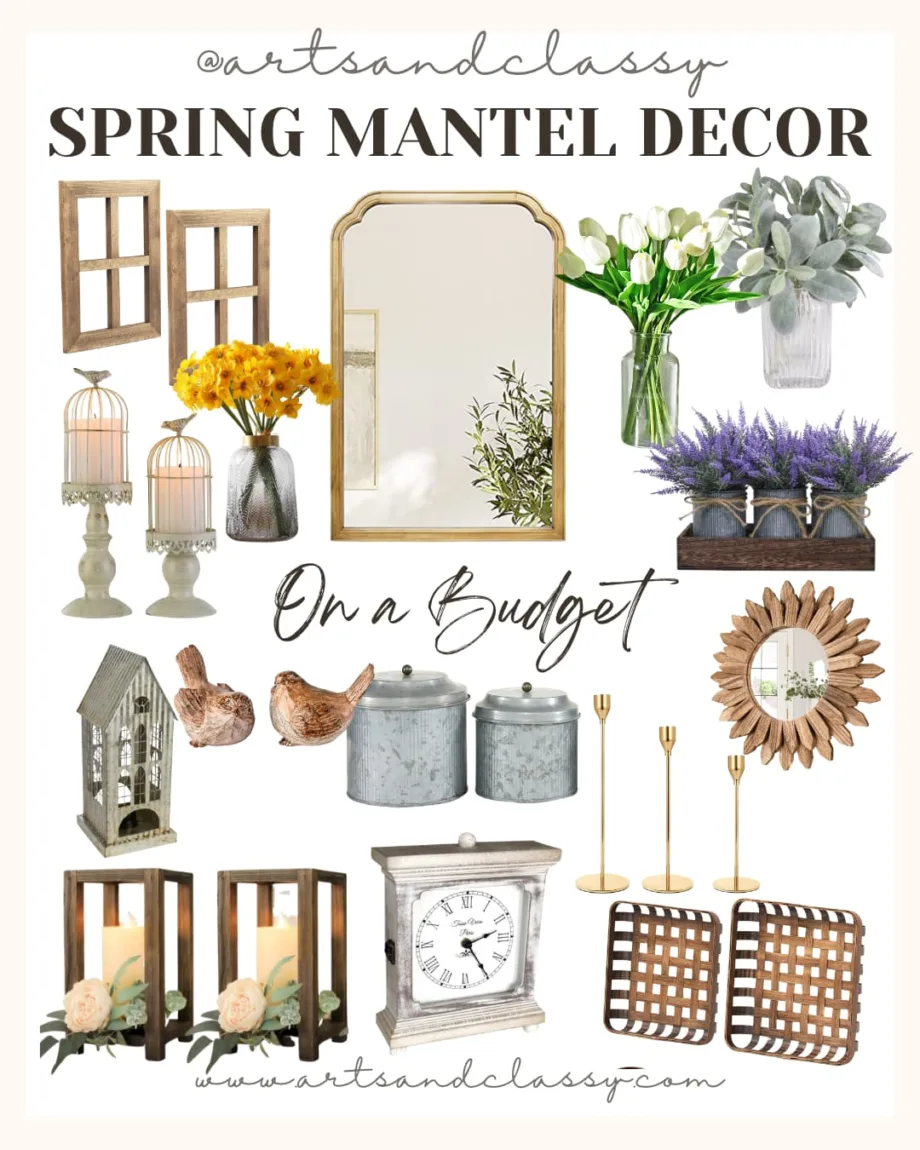 Now that you've got some great inspiration to get your mantel spring decor looking its best, what's next? Take the time to pick a style, shop around for items that fit that style, and start decorating! Share your favorite spring mantel seasonal decor creations with me on social media.
If you enjoyed this post, make sure you also check out these other Spring articles: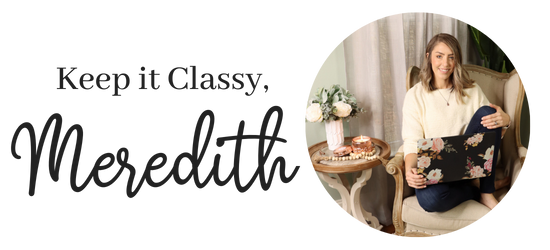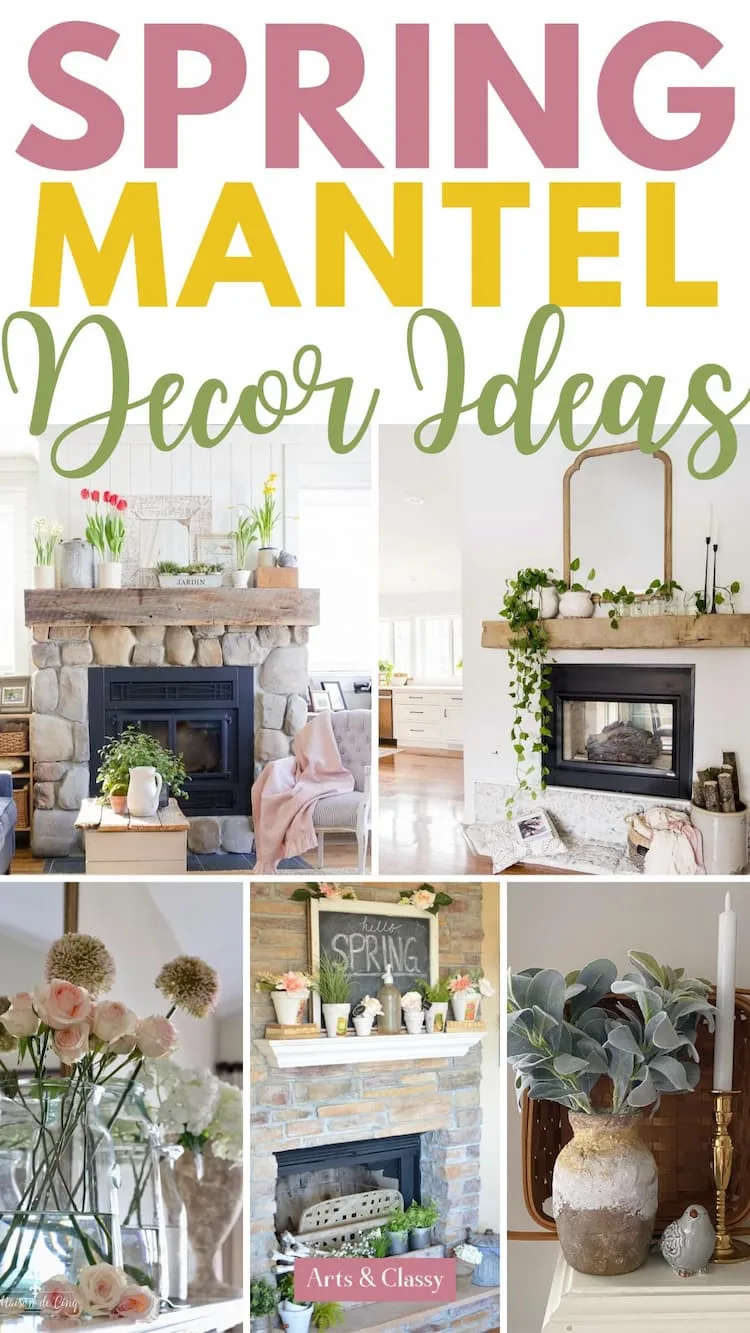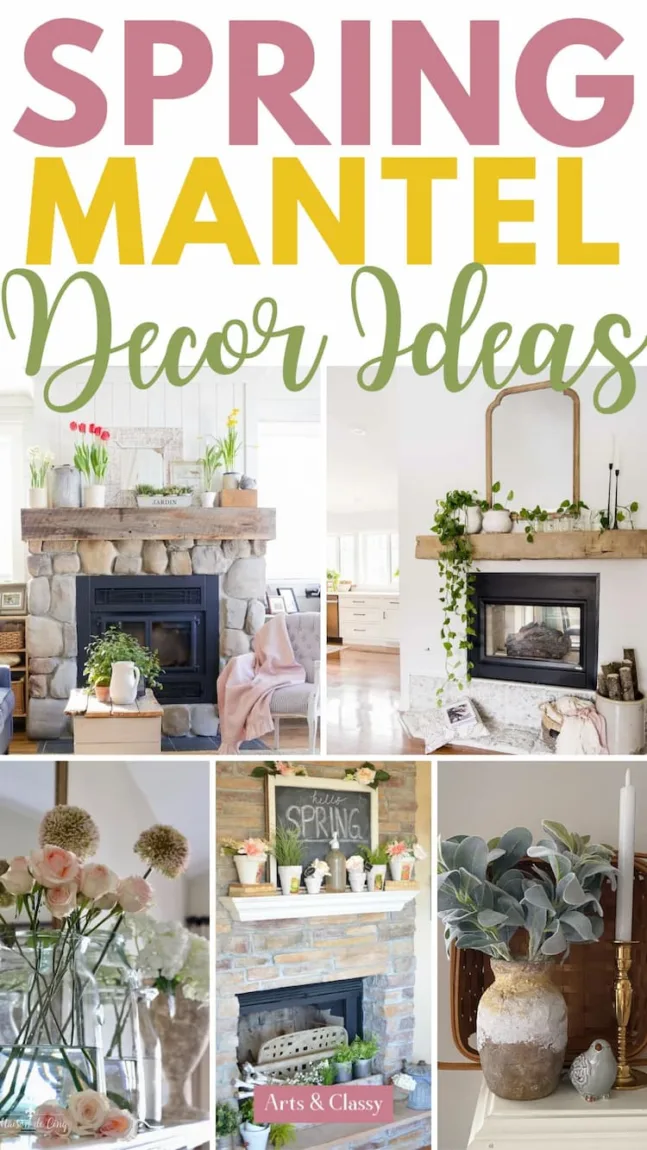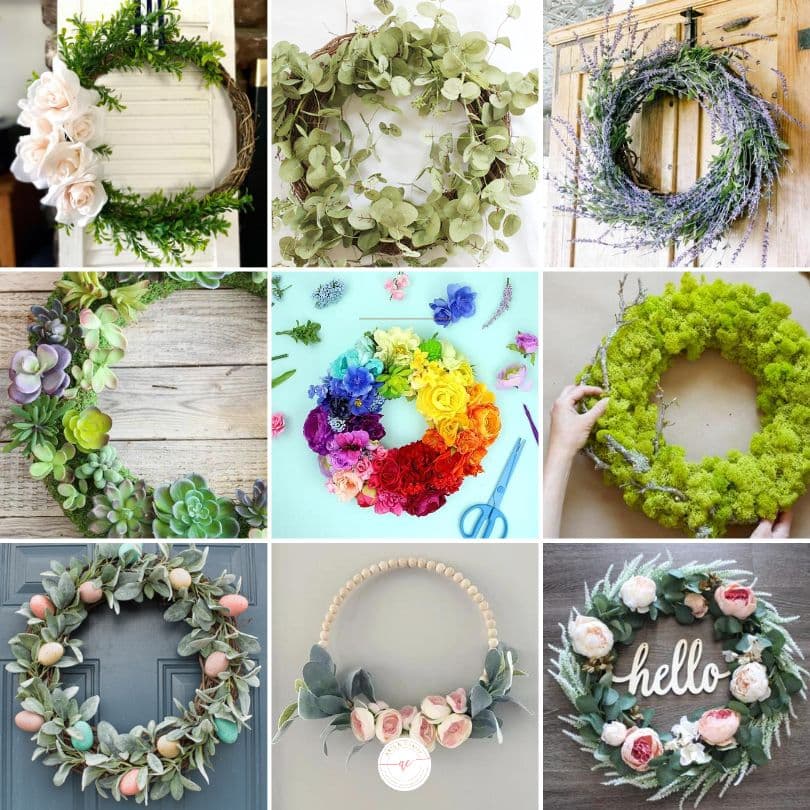 Download your free printables.
Subscribe here to never miss a single inspirational post! And receive your free Spring Printables, too!