I am always trying to stick to a smaller budget for decent quality pieces. Normally people think with a lower price comes lower quality. But now thanks to sites like Amazon, you can still find quality items for a recent price point. I found some chic nightstands that could fit with multiple design styles on a tighter budget,
The nightstands I curated are great quality for a modest budget between $45 and $150!
Pressed micro board is so lame and I wouldn't waste your time with it. I am talking about a piece of furniture that can move with you multiple times without breaking apart.
Trying to find the right nightstand for home, can take some time. Especially if you are designing a smaller space. In my previous apartments I rented, narrow nightstands were a must since my room isn't the largest. When I was in the market for some new ones, I thought I would share with you that it is possible to decorate your home on a tighter budget. Here are some amazing nightstands that I found online on a budget of $150 or less!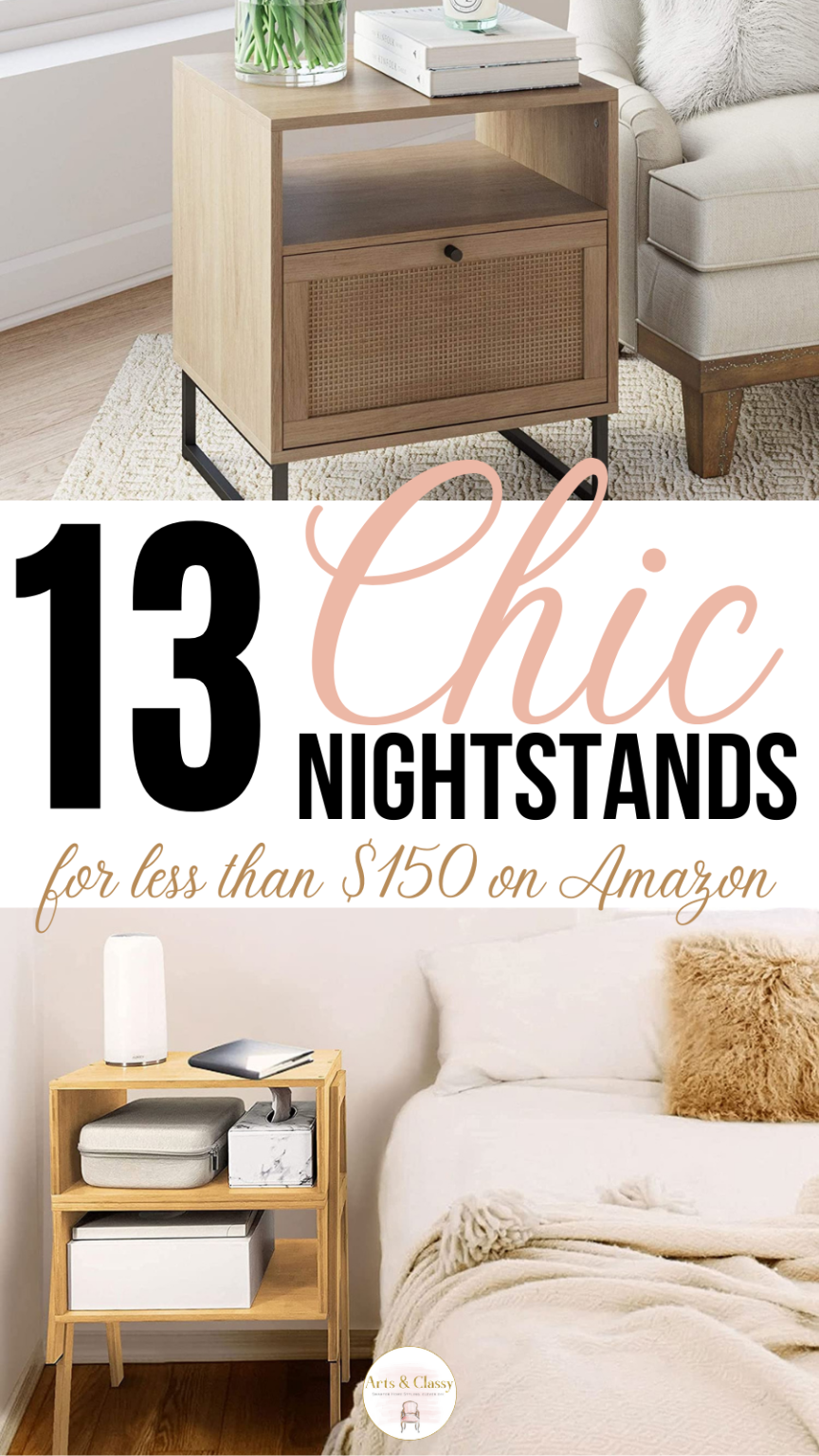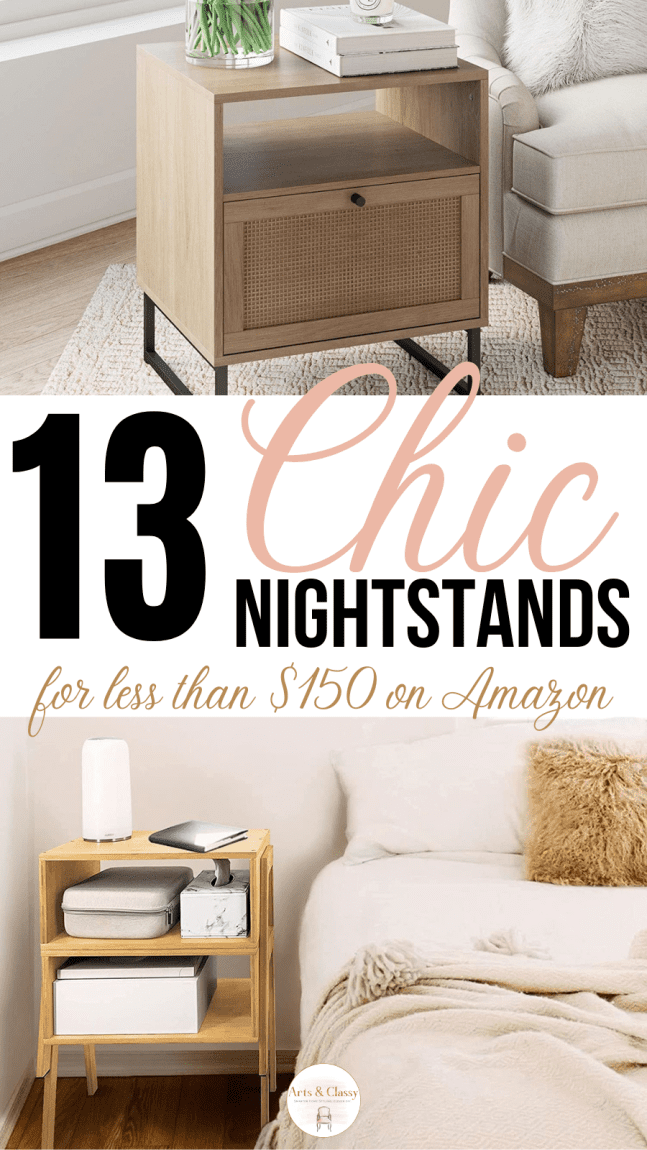 *This post contains some affiliate links. I may earn a small commission if you make a purchase through one of these links. See more information in my disclosure policy.
If you are a fan of cane, then you will love the texture on this boho-style nightstand. It definitely has some midcentury modern influence with clean lines but it is still easy on the eyes and makes for a perfect small space solution.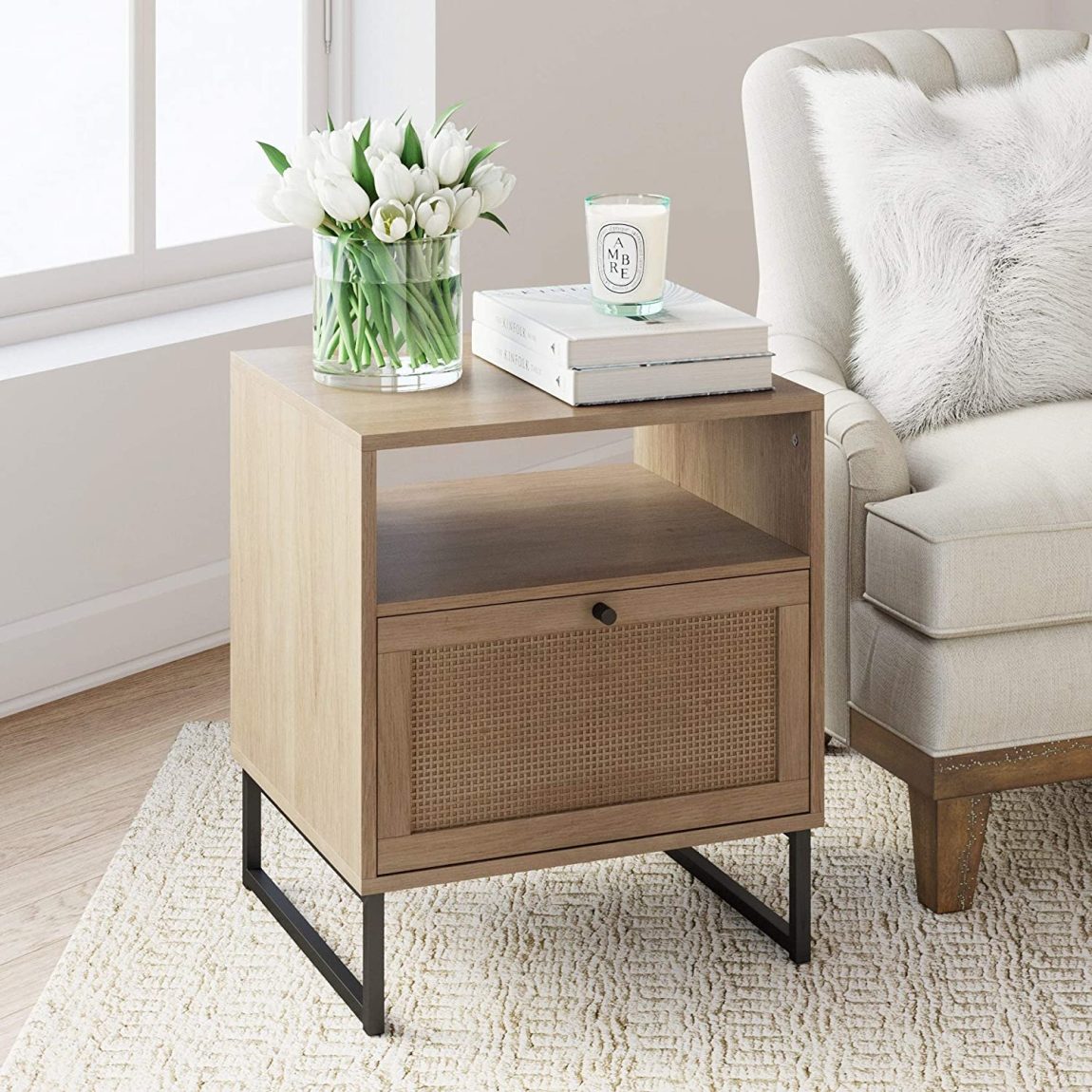 This provincial nightstand is simple but functional with its single drawer and lower shelf. The two-tone design keeps this piece light and fresh while adding a dash of industrial vibes. The distressed whitewashed and rustic gray planked oak wood finishes gives a "lived in" charm to a bedroom. This full-size drawer nightstand makes putting things away a snap, while the open cubby provides display space or accommodates a storage bin. I love the aesthetic and the function of these nightstands AND they aren't very big so they could work in a smaller room.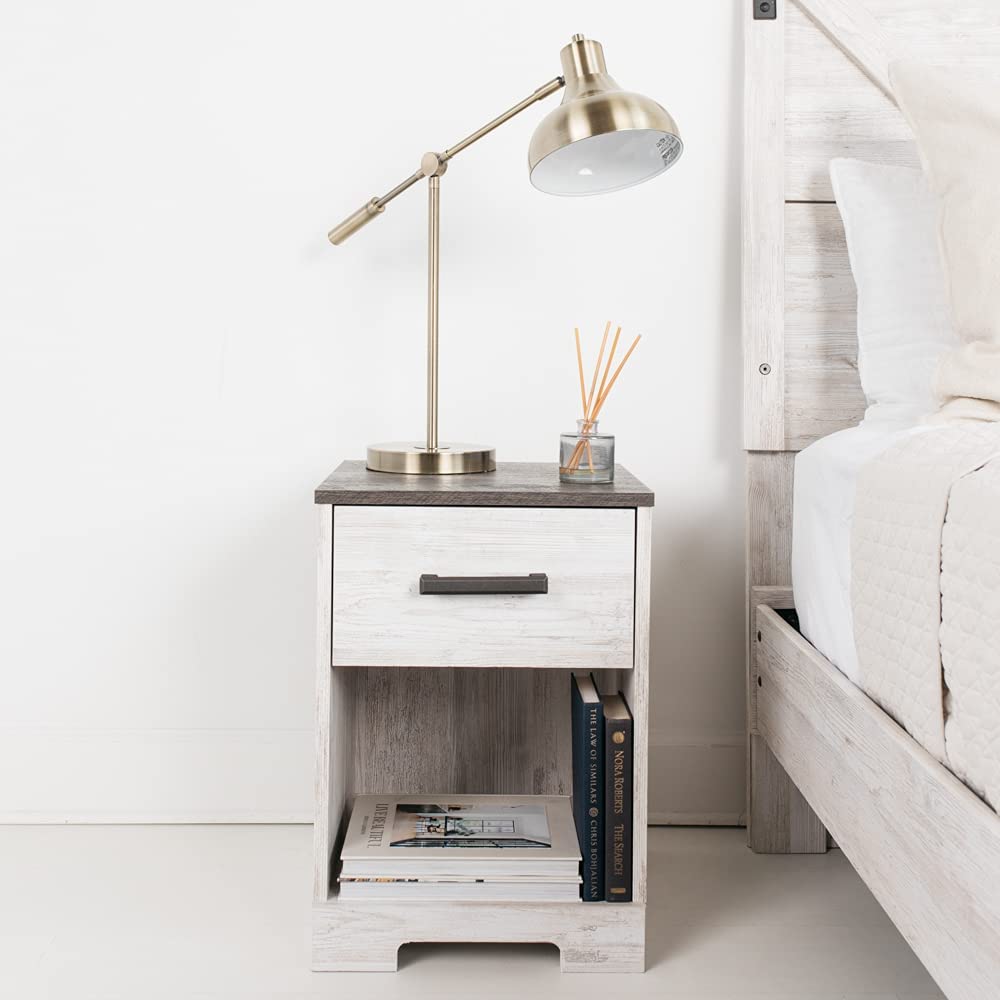 Decorate your space with modern-style chic nightstand! The nightstand's design and appearance is blend in well with a number of decorative styles. The early American style nightstand looks so charming in a space.
It could also function as a sofa side table, porch nightstand, farmhouse end table for your bedroom, living room, entryway, hall etc. The top drawer is functional storage space and the open shelve can be used to display books, baskets and other trinkets.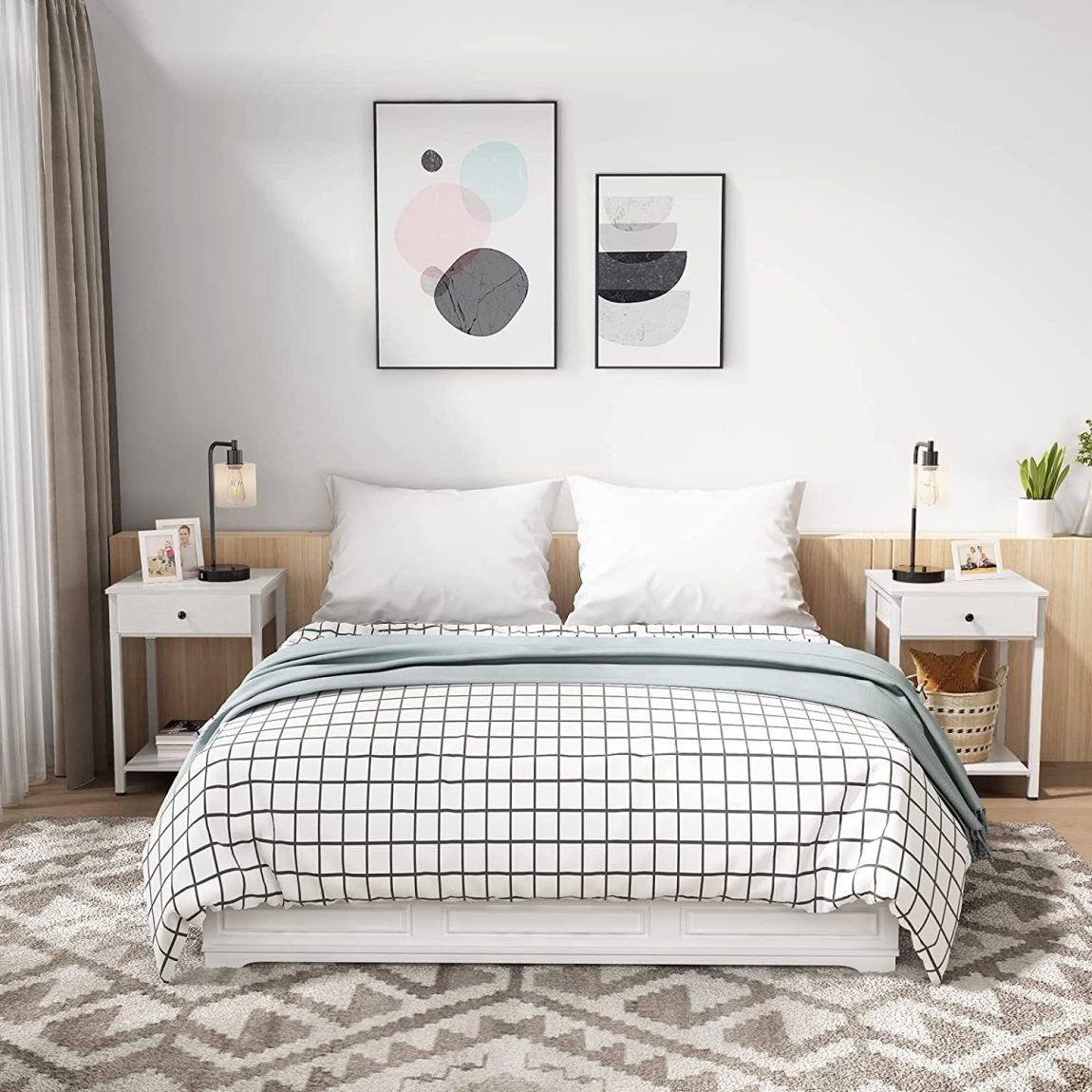 SIMILAR CONTENT: A GUIDE TO THE BEST BLACK FARMHOUSE CHAIRS
This is a double winner since it sells in sets of 2 for less than $100! It's a Modern versatile nightstand with an industrial steel frame and beautiful brown table. It complement a bedroom and adds a vintage look. This night table also includes some functional storage space with a top drawer and an open bottom shelf. There isn't too much depth to this table which would make it a great candidate for a small or larger room.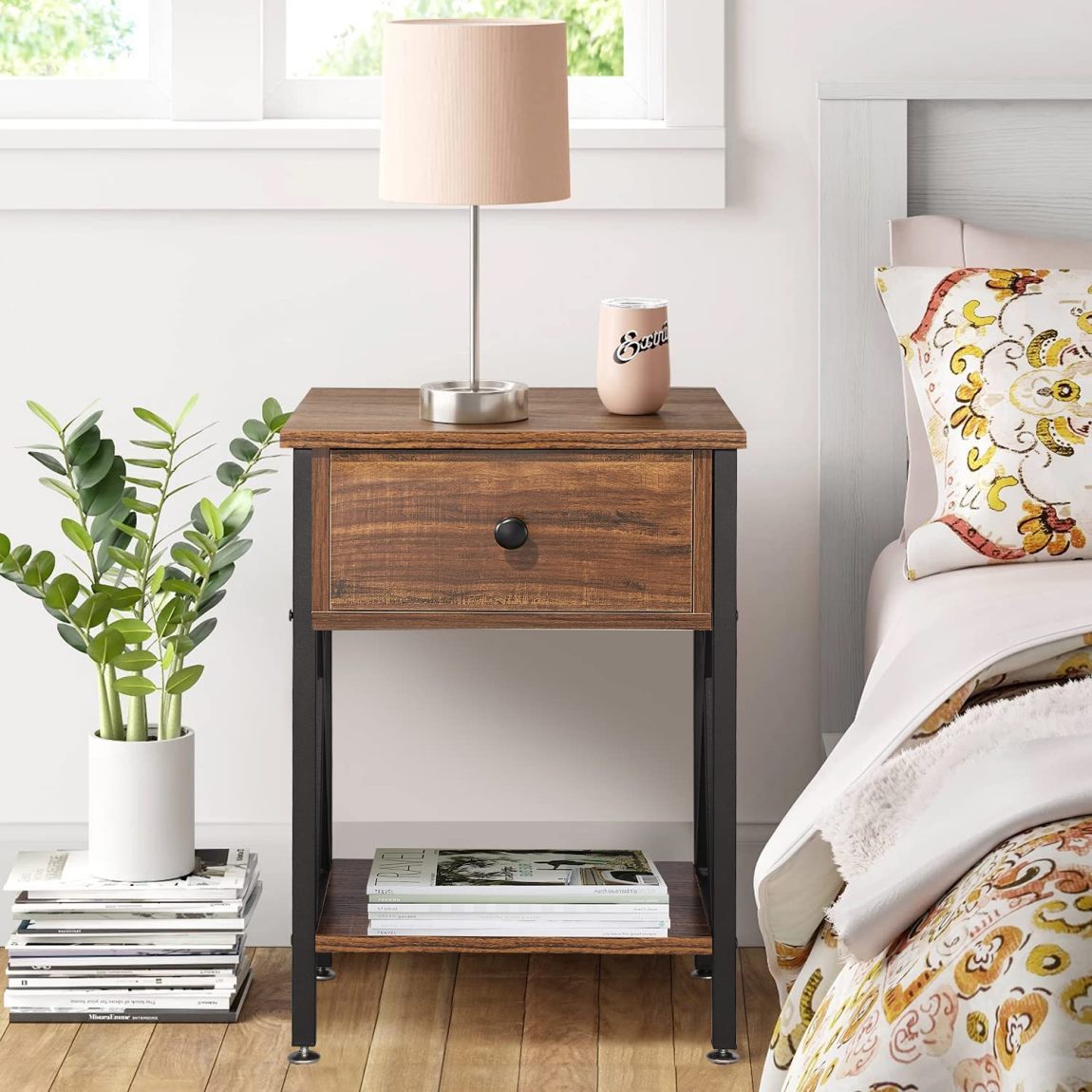 If you aren't working with a lot of space on either side of your bed, then this nightstand will be a great candidate for you! This narrow nightstand is 11.8" wide aka under a foot! But don't underestimate it since it is durable and has plenty of room by adding more depth to the storage space within.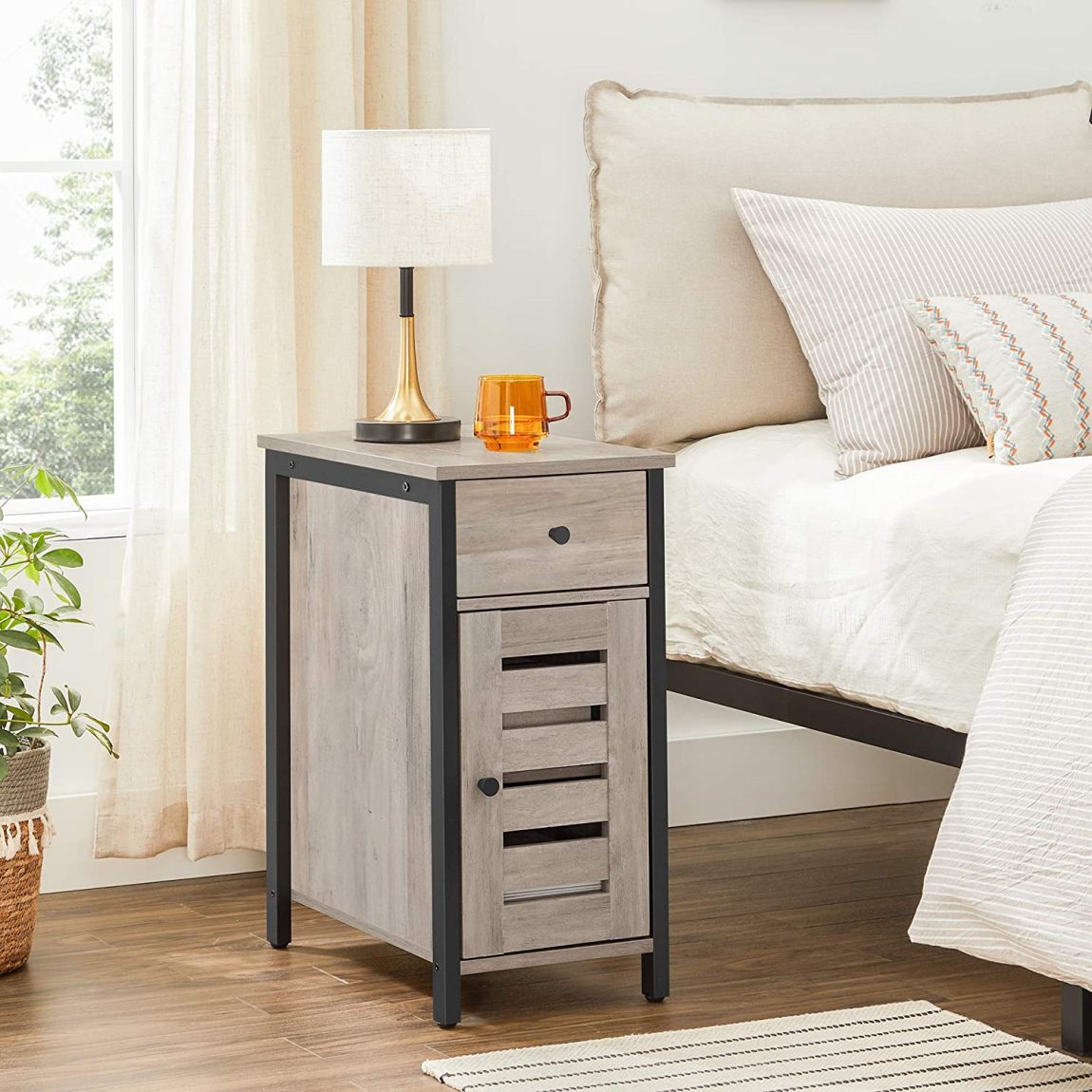 If you are a fan of Mid Century Modern but don't have the money to spend hundreds and thousands of dollars, then this is the solution for you! This drawer solid wood nightstand is durable and you won't have to put in much effort to put it together. This is very easy to assemble (just screw in the legs). The top with the drawer comes preassembled. Not only do you save money, but also your valuable time.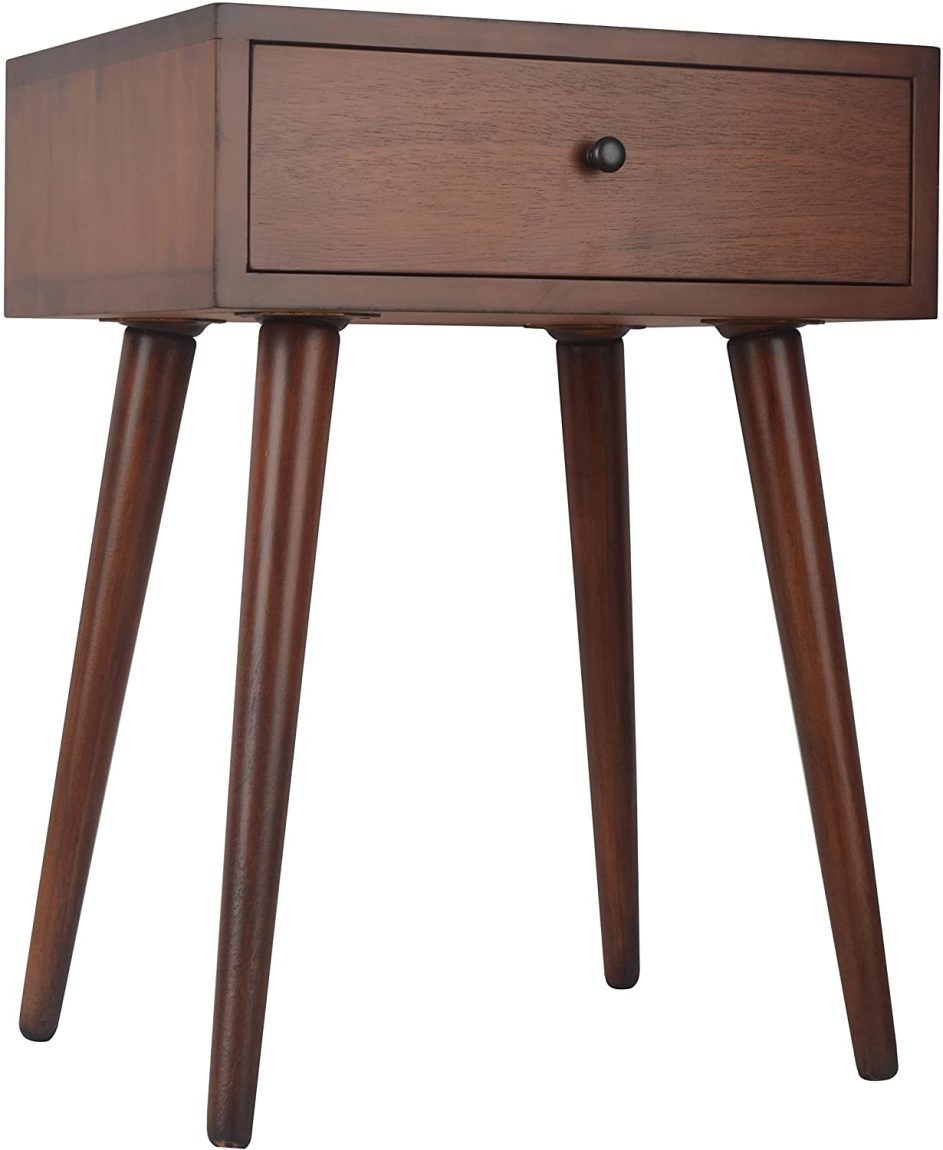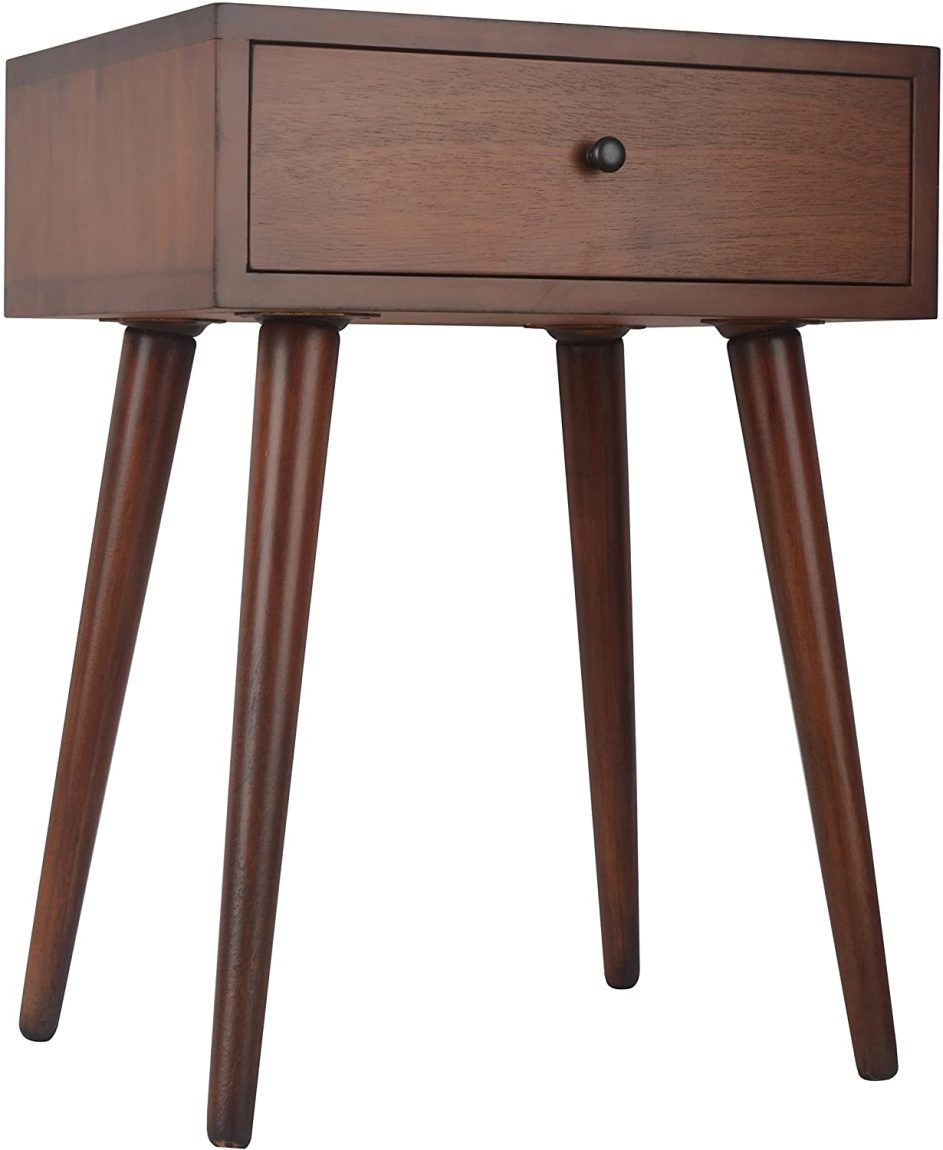 Calling all modern tech lovers! This is the nightstand for you! It comes with a free space with LED lights, including color control and on/off remote control. This can be operated by a 24-key remote control, and there are 4 automatic conversion modes and 16 color-changing lights for you to choose. Not only are lines clean but you can also set some ambiance with this option!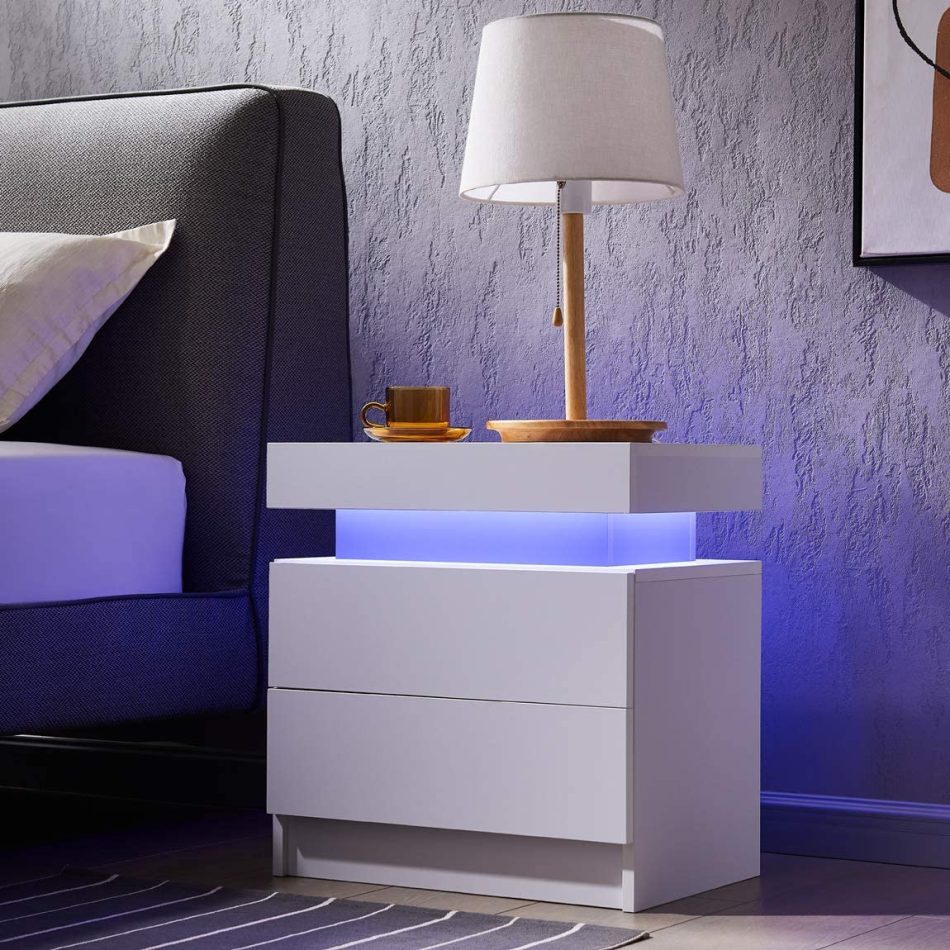 Chic nightstands come in all shapes and sizes. This one is very classic and beautiful with a neutral gray color. This will compliment many different colors in your room and less likely to clash. You can store all your bedside essentials in this nightstand with 2 drawers and an open shelf below.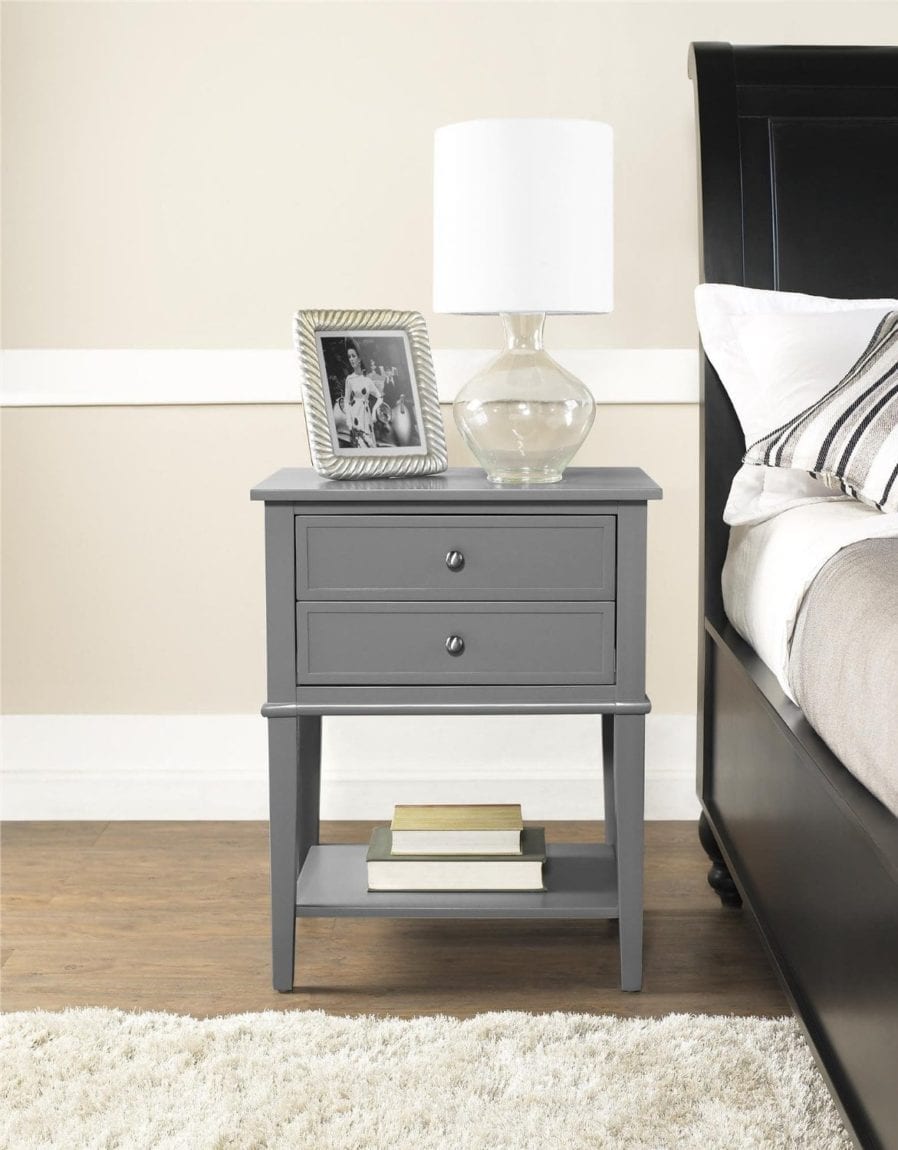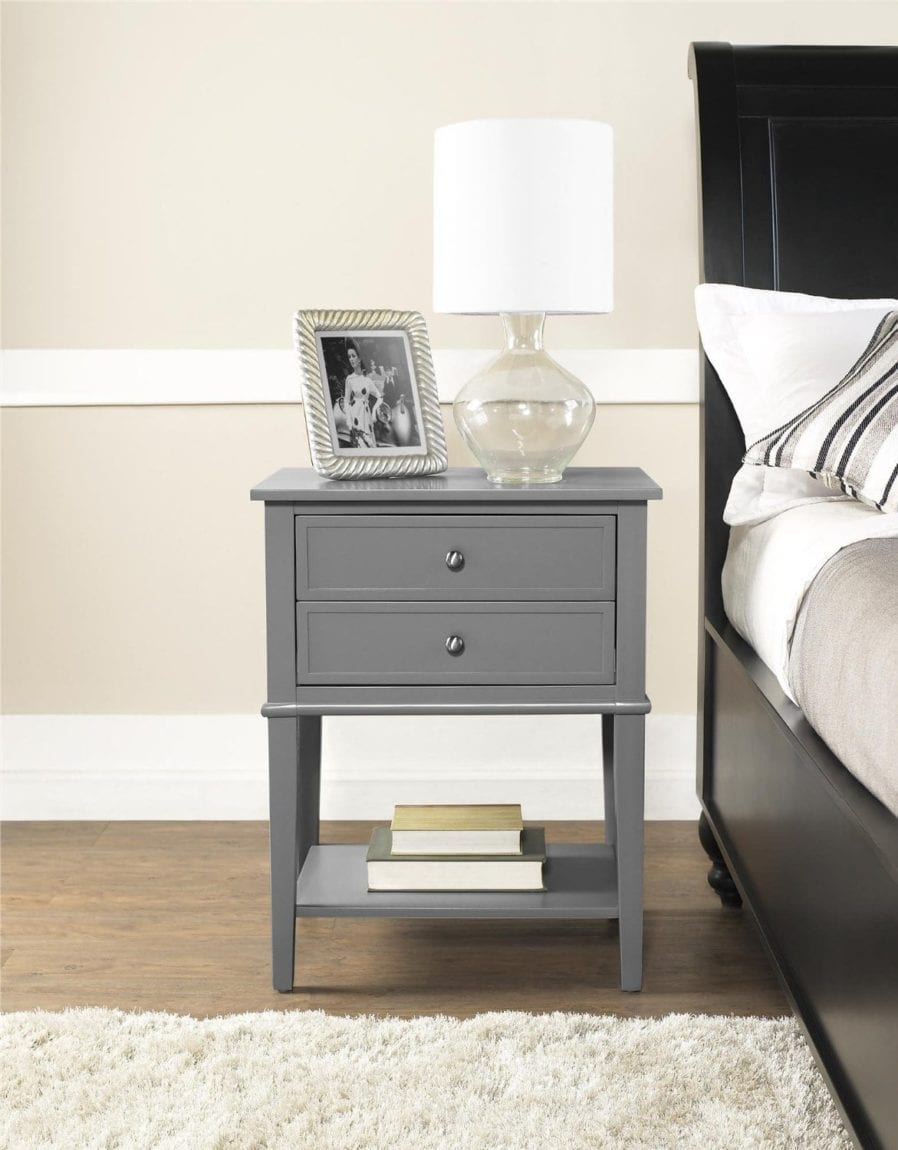 SIMILAR CONTENT: AN INEXPENSIVE RESOURCE FOR BOHO THROW PILLOWS
This nightstand can fit a bedroom going for a white rustic/farmhouse look. If you have been looking everywhere for the perfect side table and were not successful finding it as a reasonable price, you finally found what you were looking for! Not only does it achieve a beautiful farmhouse aesthetic, but it is easy to put together and very solid. It has a very spacious interior cabinet to store all your bedside necessities!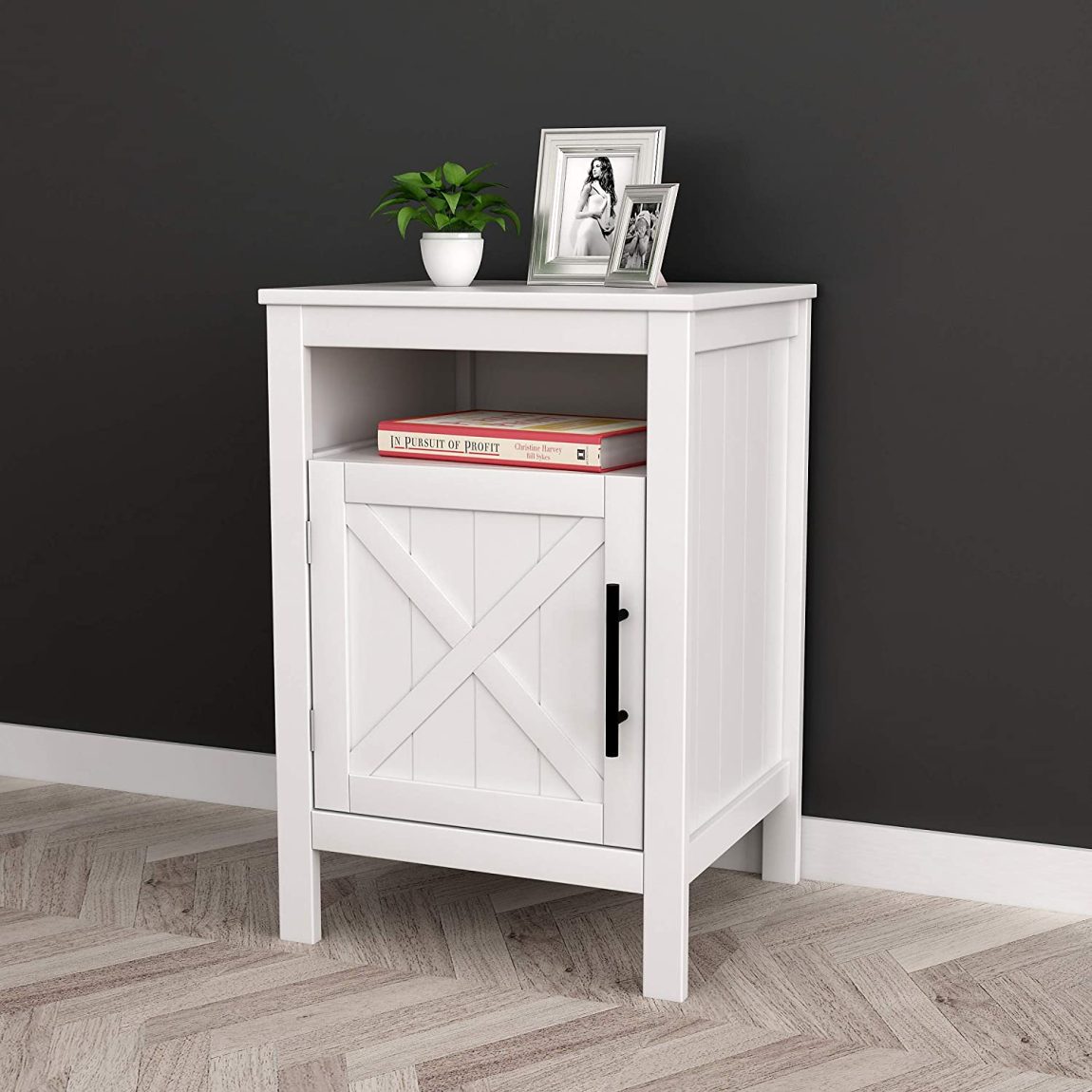 Another beautiful Mid Century inspired nightstand that has great storage options with 2 spacious drawers. It is also made of solid wood that ensures their good sturdiness and durability. This table is waterproof and will be able to resist condensation rings from a beverage sitting on it. If you are a fan of minimalism, with great functionality this is the best option for you!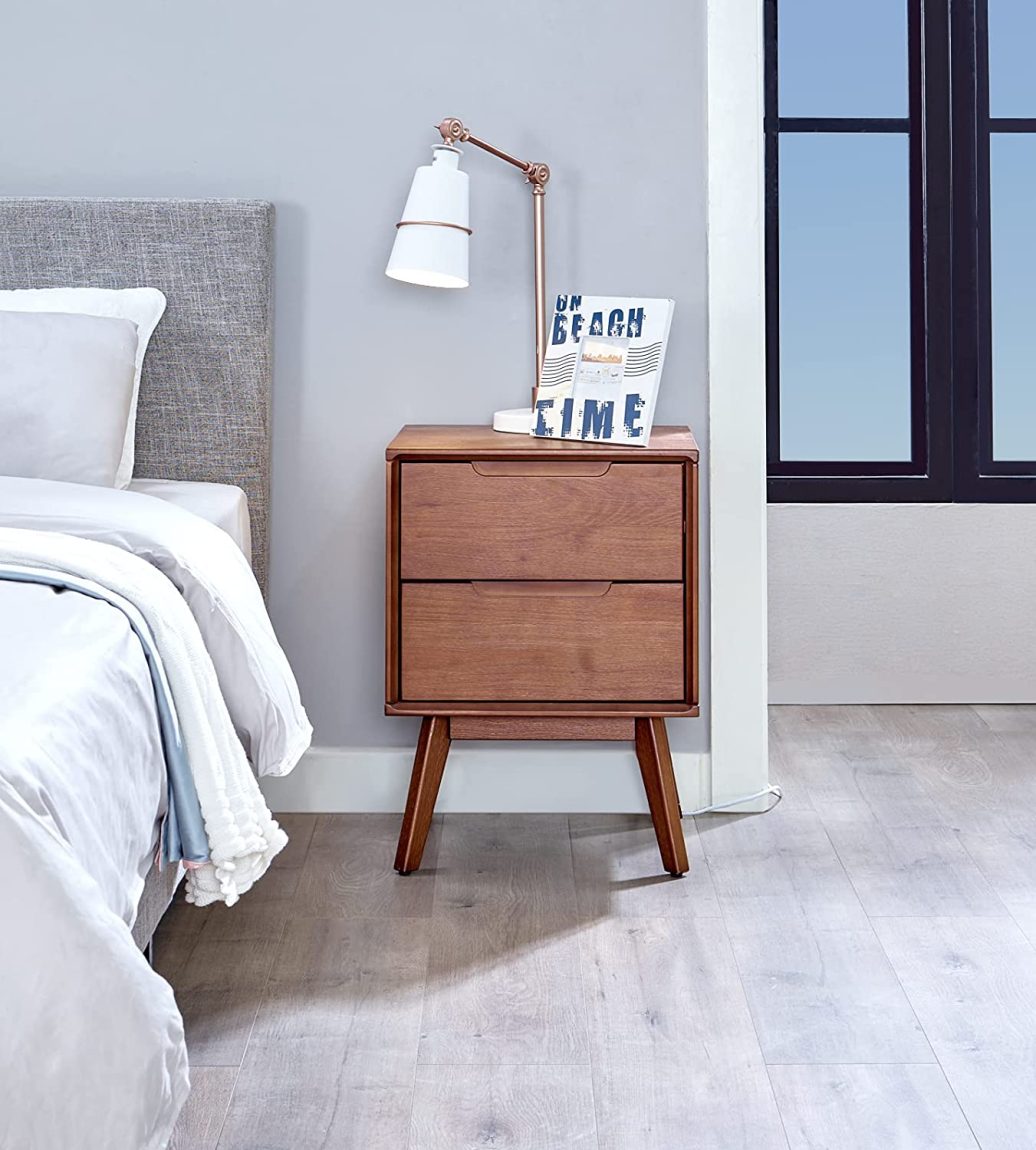 I have more chic nightstands to show you like this pretty one! It features modern design with clean lines that will be fit for your spacious and bright room.
This one comes in multiple color options and has a drawer and open shelf provide plenty of storage to keep your books, eyeglasses and personal items, this nightstand is your perfect bedroom companion.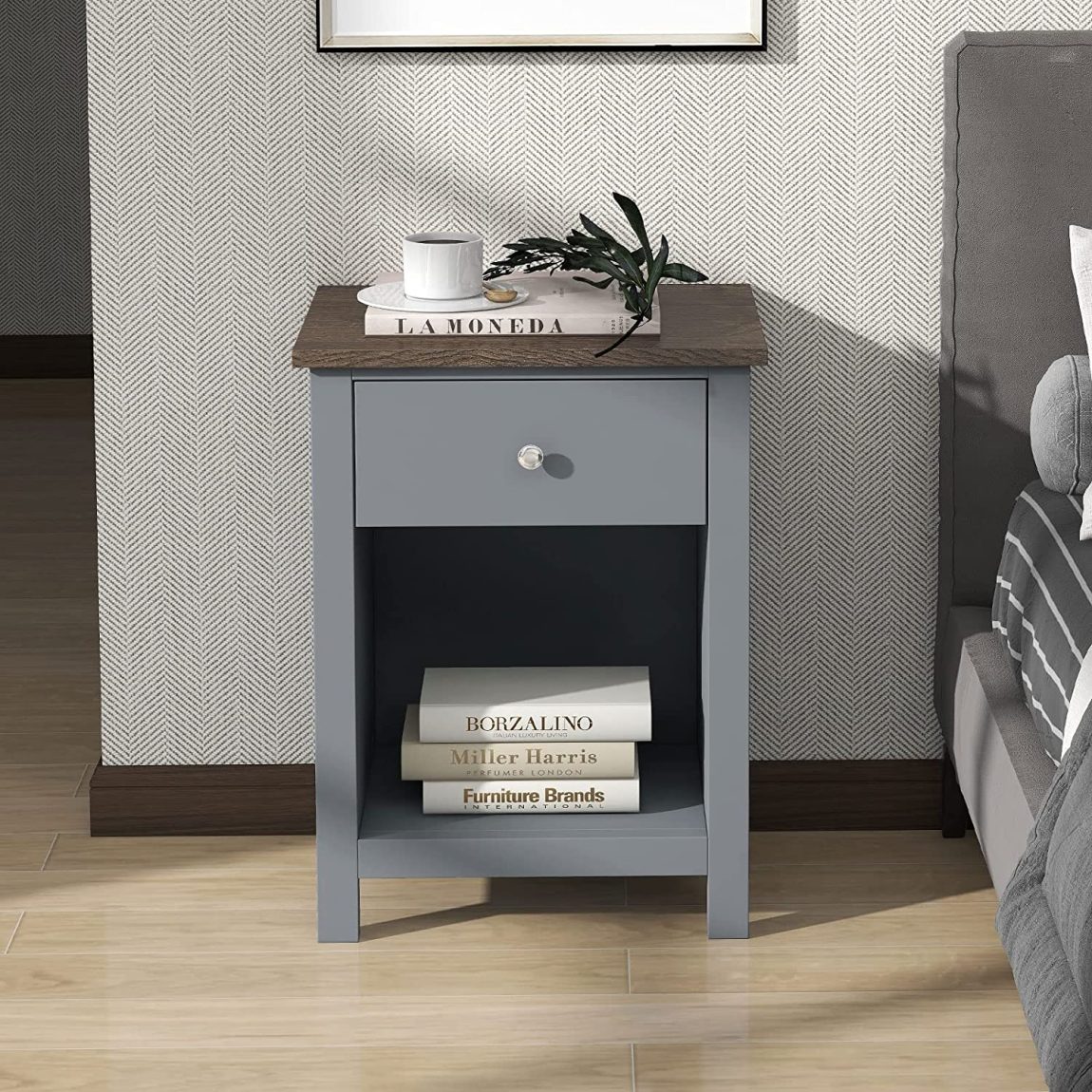 What makes this option one of the best nightstands you can fins is that it fits a minimalist aesthetic with a modern with a classy Twist! It's a superb blend between functionality and style, offering you more space to store essentials, while adorning your home with its rustic design and modern elements!
It is made with high-quality, natural bamboo which is durable, eco-friendly and chemical-free. The table has a smooth, shiny lacquered surface for easy cleaning and anti-slip feet pads to protect your floors from scratches.
Lastly, what makes this table so cool is that it is stackable. Since this nightstand is sold with a partner, you can use it individually or put one on top of the other and obtain a 2-tier table that will maximize the space and create a beautiful decor accent.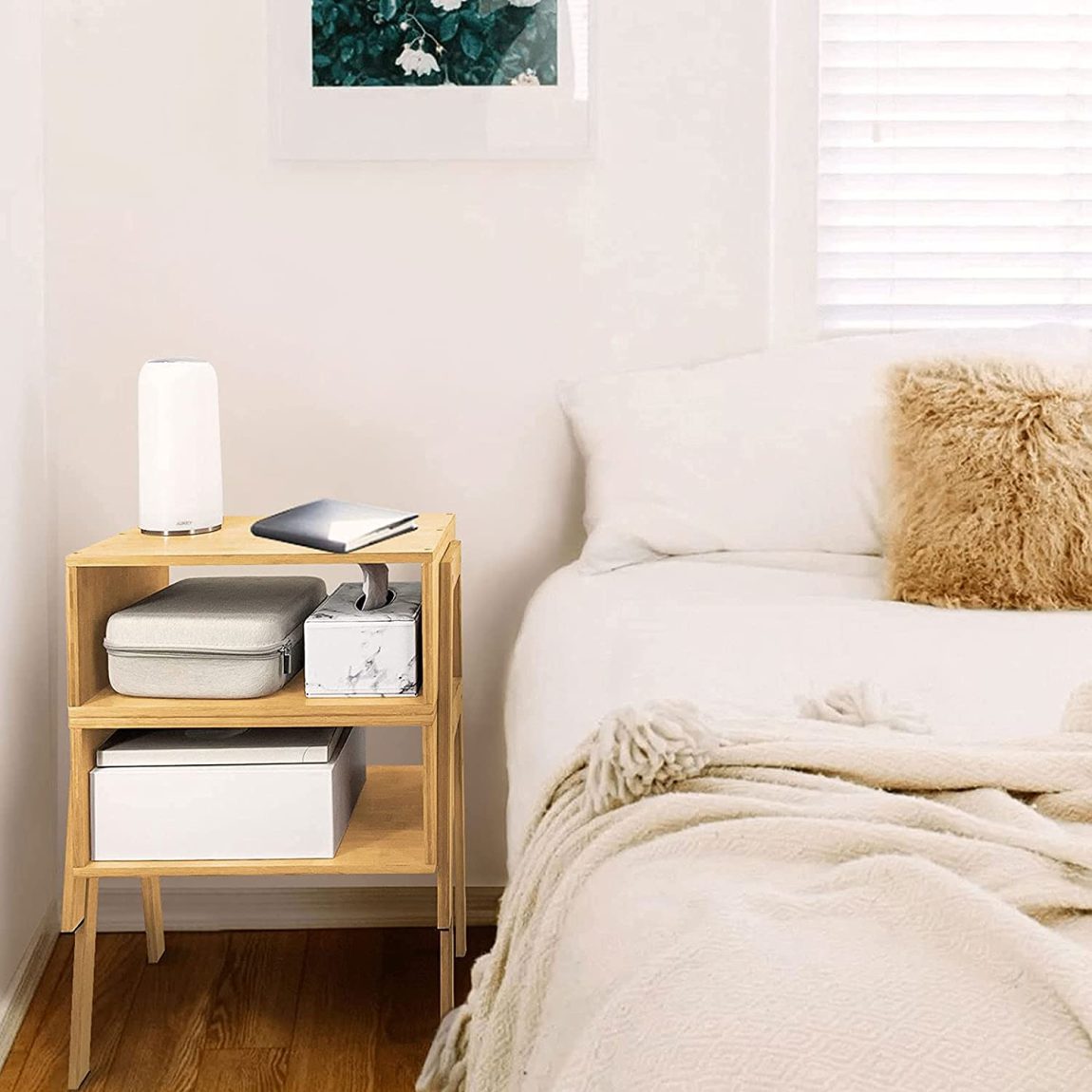 If you consider yourself a traditionalist, then you have found the best budget friendly nightstand for you. Satisfy the taste for tradition and serene sophistication. This nightstand has a forever classic design details like inlaid panels, silvertone patina hardware, and bun feet.
One thing that is great about traditional furniture is that it has plenty of storage space. This table has a smooth-gliding drawer with dovetail construction and one open cubby serves bedside storage needs exceptionally well.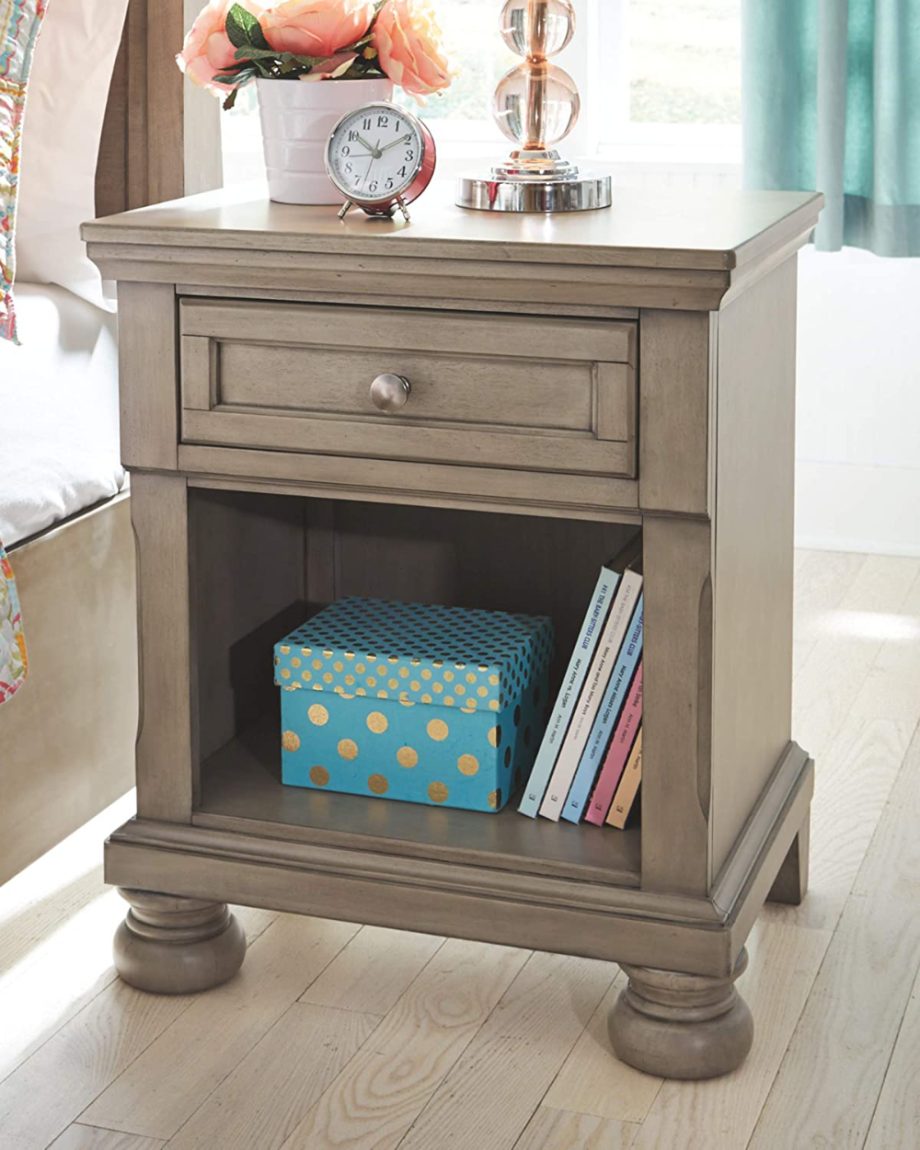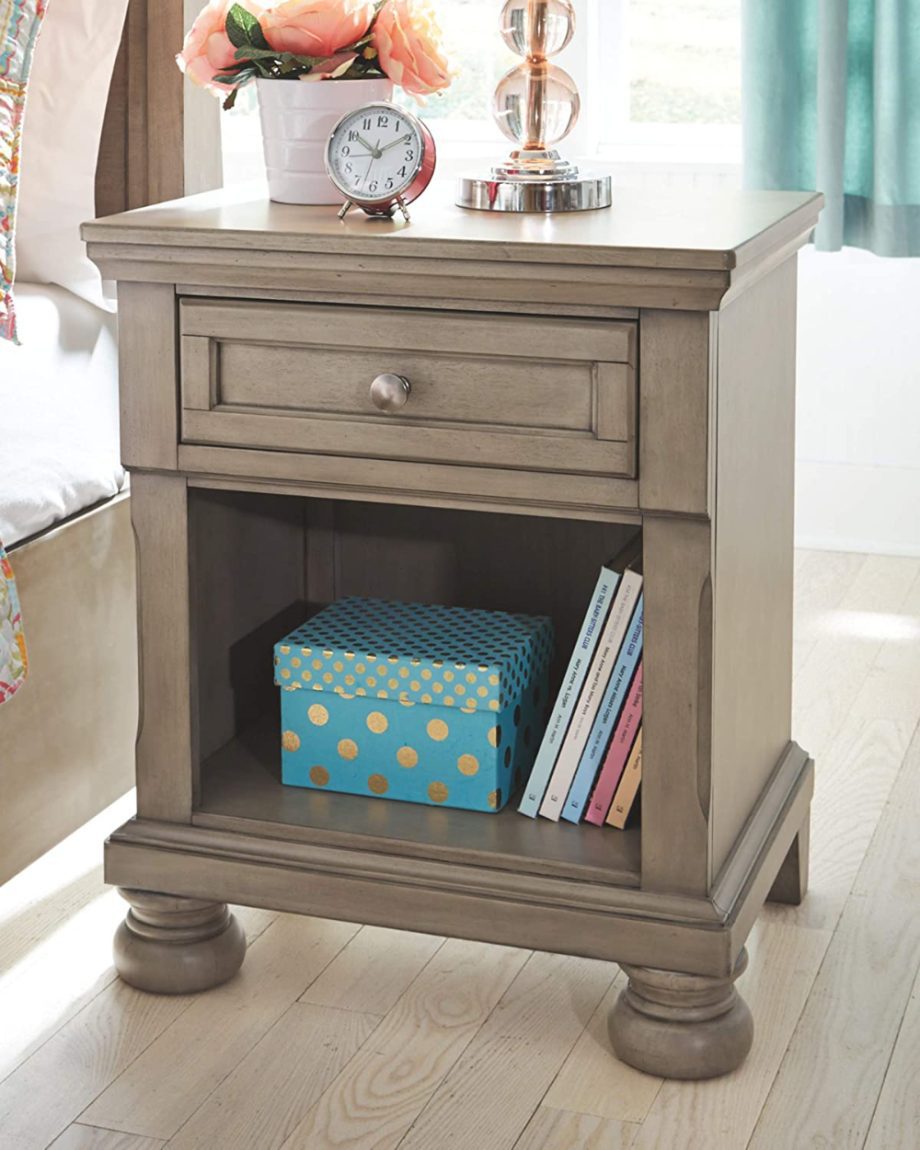 There you have it! There are a lot of quality nightstands that will cater to whatever your space or needs are in your bedroom.
You don't have to spend a lot on a classic nightstand to get something made of quality materials and brand new. Please let me know if you have any questions by leaving a comment below!