This blog post is super duper late! Why…you ask? Because I hit the ground running when I got home on some things I have been wanted to change. It is super important to implement what you learn after attending one of these conferences.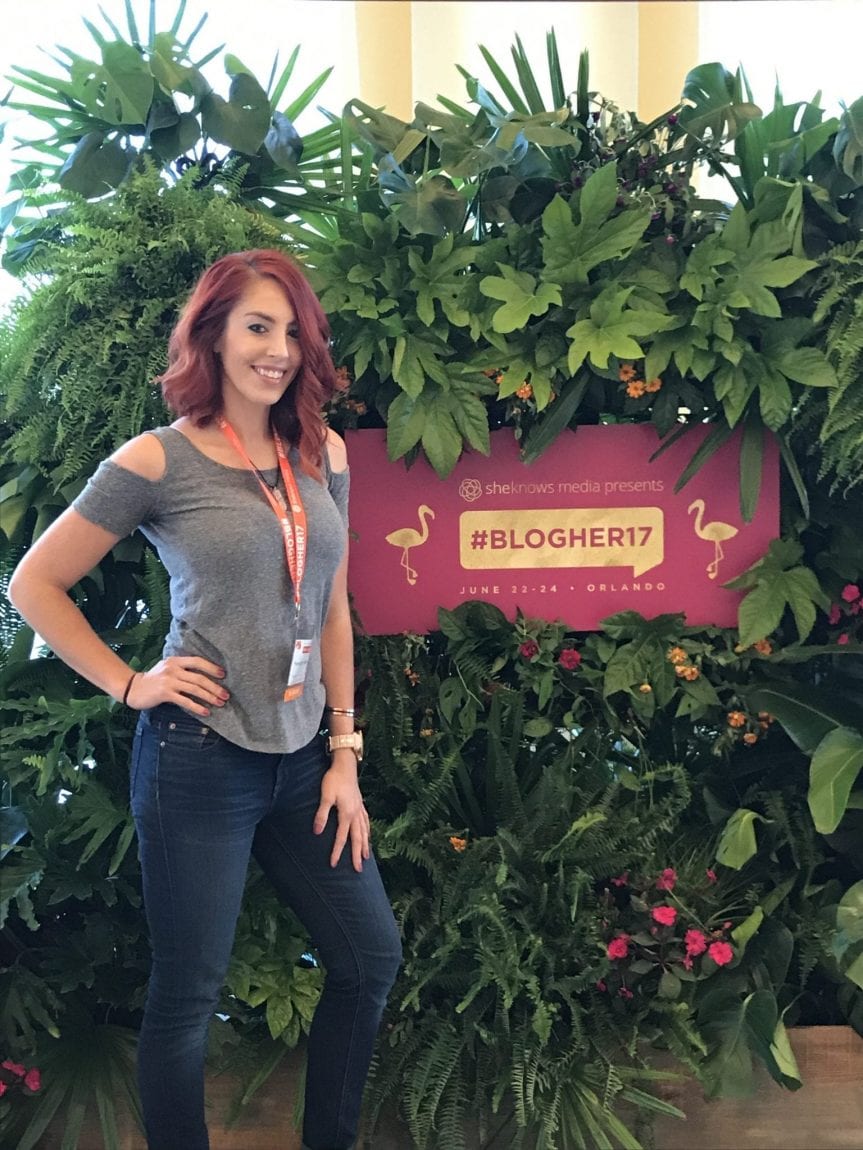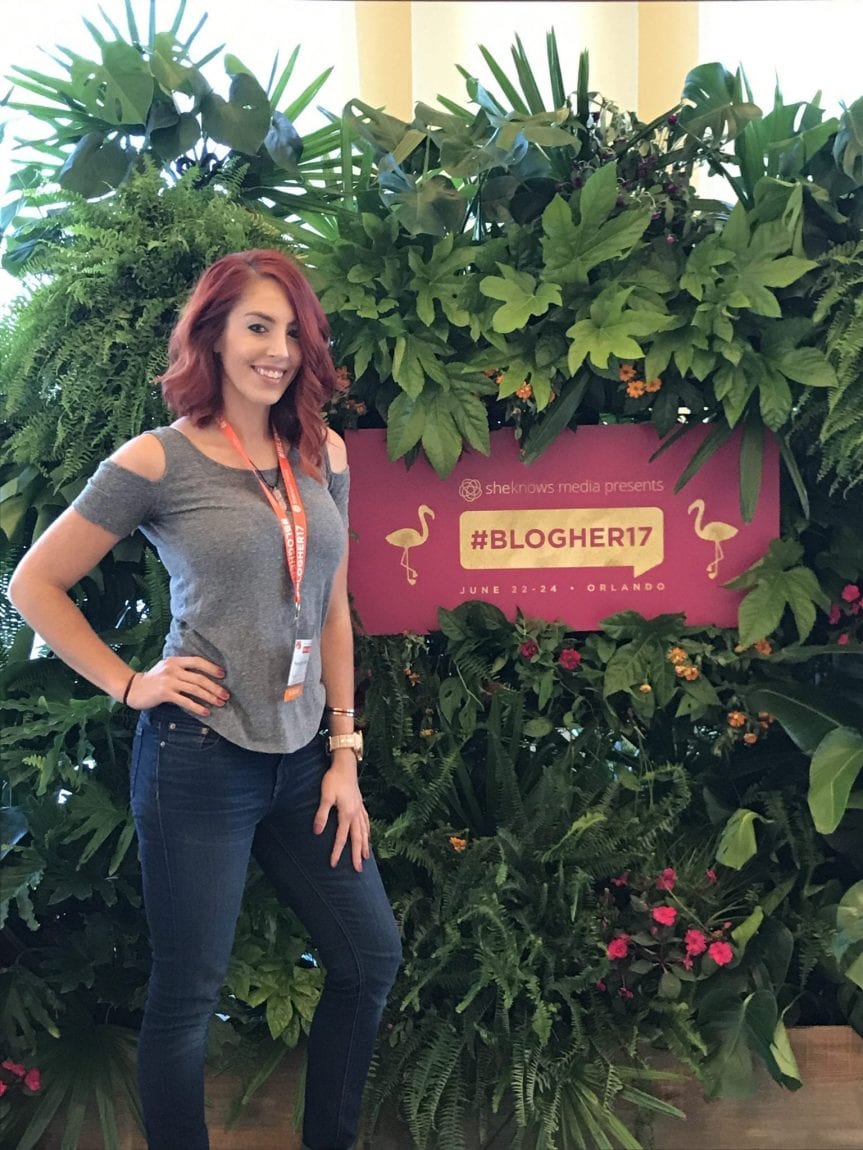 Back to the reason, I am writing today. I had such an amazing time at BlogHer for the second year in a row. I feel so lucky that I was able to attend. Not only did I meet some amazing bloggers all over the country, but I also was able to meet my friend Flavia from Neat House Sweet Home in person!
She started as one of my subscribers almost 2 years ago. She emailed me and we kept in touch that way. Then we started Google Hangouts etc. We went through the course Elite Blogging Academy together.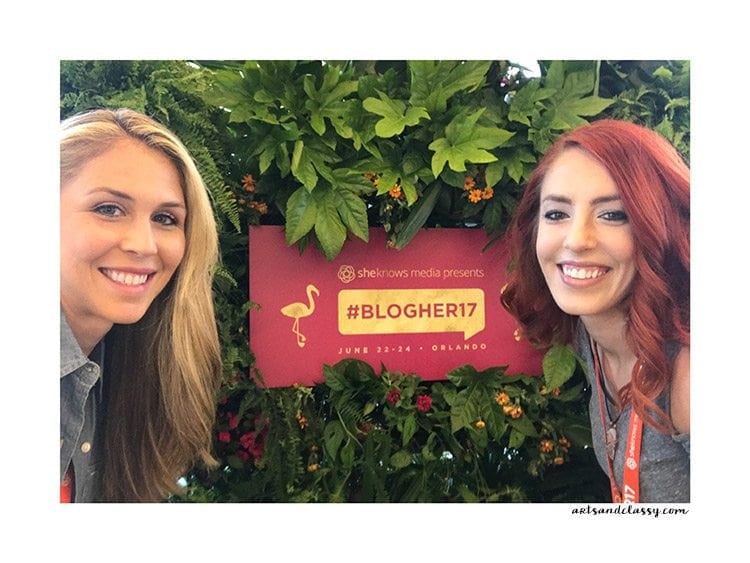 Needless to stay we had so much fun hanging in person. We also decided to divide and conquer on most of our panel discussions so we could soak up all the info and share it with one another.
Here are 5 of the main reasons why I attend conferences to help me build my brand and blog.
1. MAKE CONNECTIONS
Believe it or not, being behind the computer screen every day can become a lonely place. It is nice and refreshing to get out of your bubble/comfort zone to meet people that know what you go through daily. I met so many amazing bloggers at BlogHer this year. People/brands that I wouldn't normally bump into.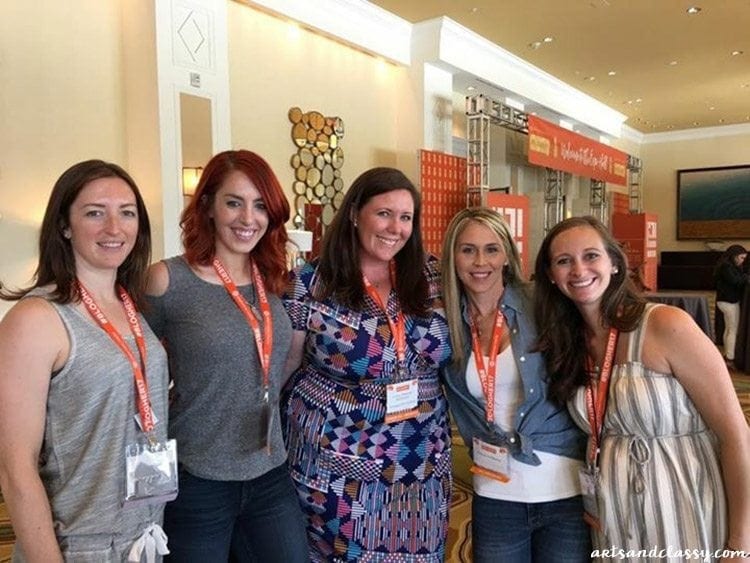 2. LEARN THE LATEST TIPS IN YOUR FIELD
I always try to take good notes when I am at conferences. I always learn so much about the areas that I need help in. The first session on the docket was Live Streaming tips with Kim Garst and Ms. Candy Blog. I have dabbled with some live streams, but this session gave me a new perspective.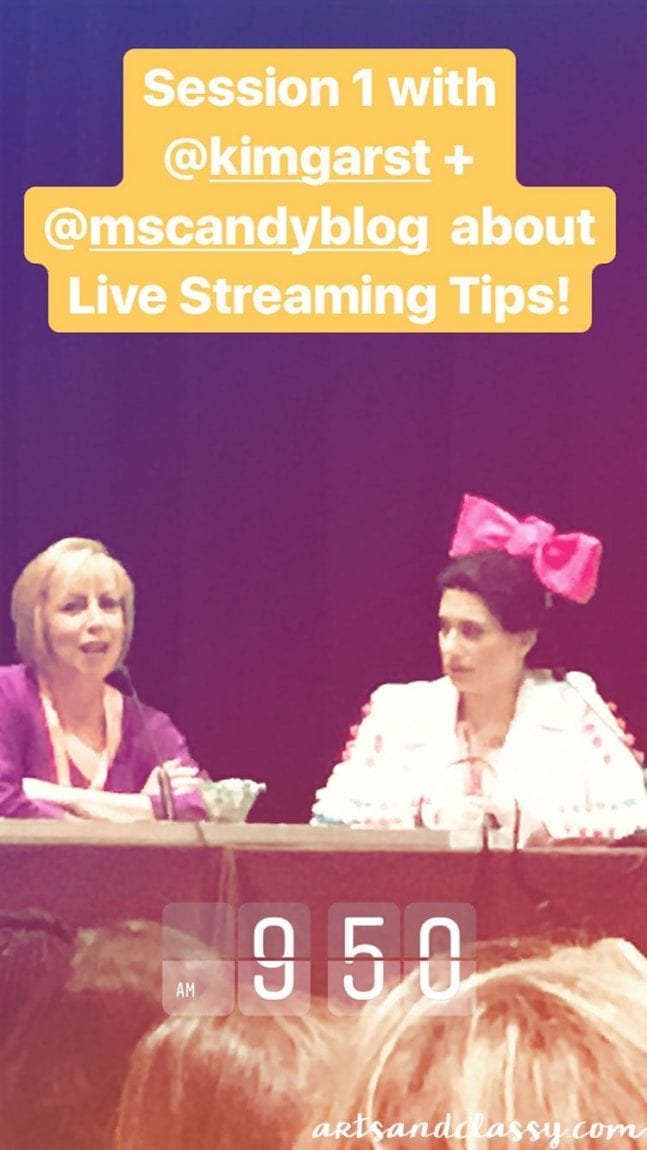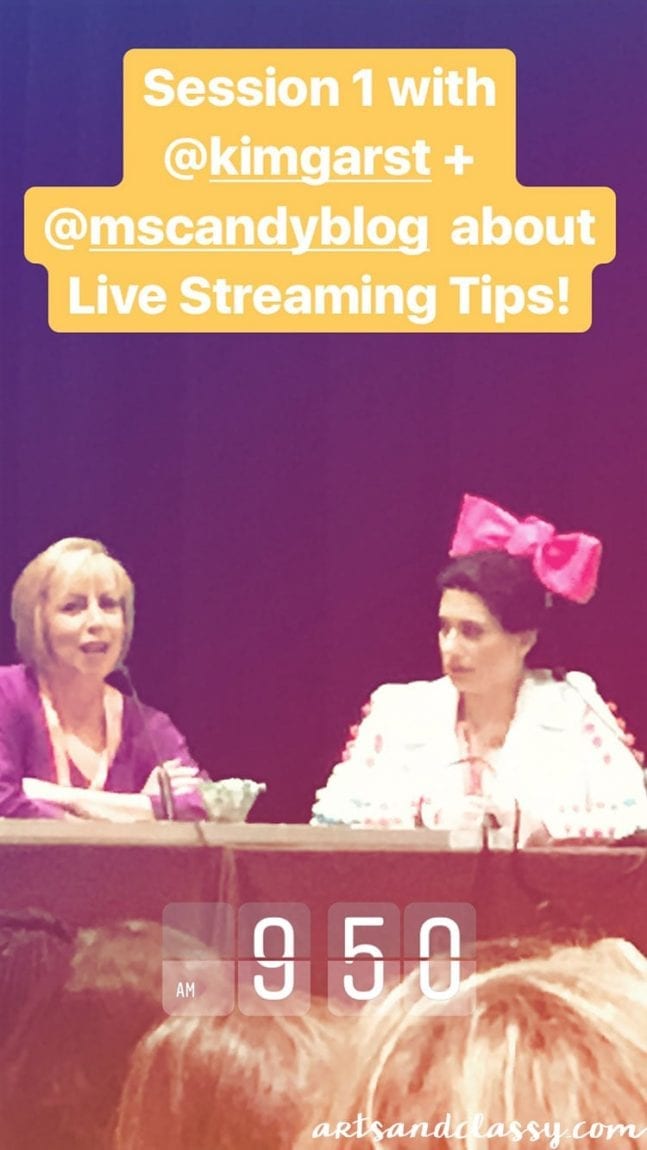 So much amazing information was given at the LIVE streaming session that it actually inspired me to do my first Instagram live!! You can check it out now on Youtube!
I also got schooled in SEO during a panel. The information and tools that were given to help make such a huge difference.
3. YOU GET PRODUCTS AND OTHER SWAG
Every time I attend an event, I always come home with so many cute reusable bags full of fun products and coupons. You never know who will be sponsoring the event and this is a great time to show your face to that brand. I always make sure to bring a ton of cards with my info on it to connect for future opportunities. Think of the larger picture and make sure to make a good first impression.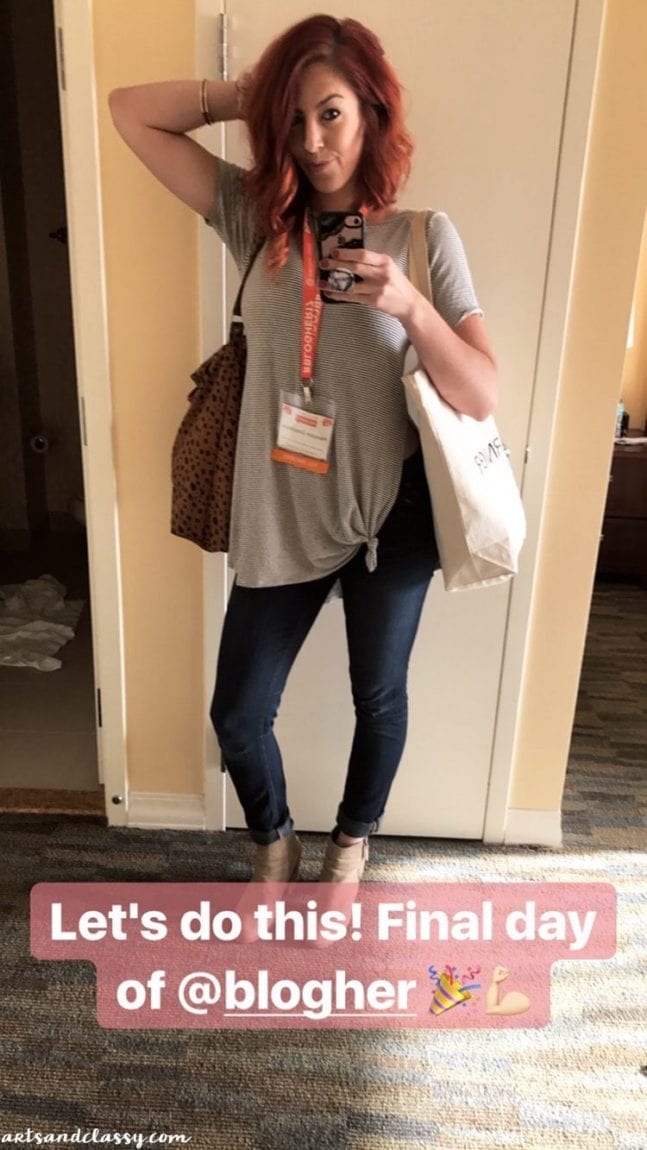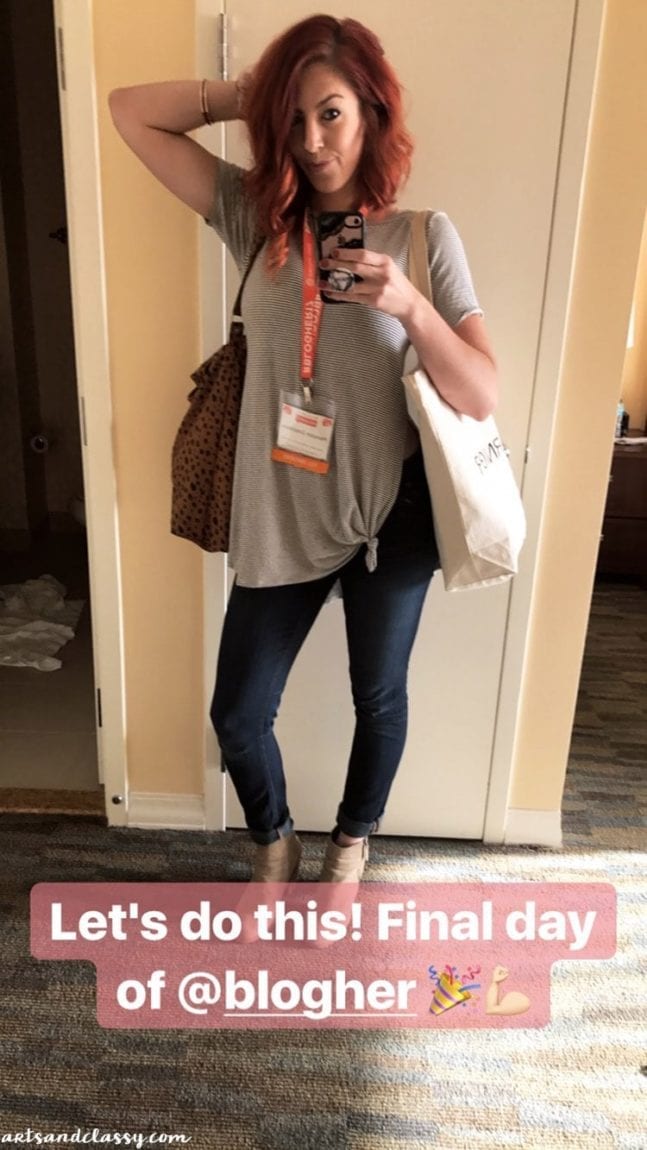 4. TO PRACTICE ELEVATOR PITCH AND GET DIFFERENT PERSPECTIVE FROM OTHER BLOGGERS.
It was at this blog conference that I spoke to an amazing woman named Brandi. She and I were chatting before one of the events we attended had started. She and I both come from the film/tv industry world. I don't always lead with the fact that I was fully immersed in the entertainment industry before blogging became my passion. Brandi made me realize that having those shows/films as a part of my story gives me so much more clout than I could imagine.
That piece of information alone was super valuable and made me realize that I needed to reword my "story."
5. HAVE FUN AND CUT LOOSE
As a blogger, you are often working tirelessly on a computer day in and out. Sometimes you gotta have fun with your peers. This may or may not include late night Pinterest sessions over wine. Make the most of the time you have there to take action and have fun.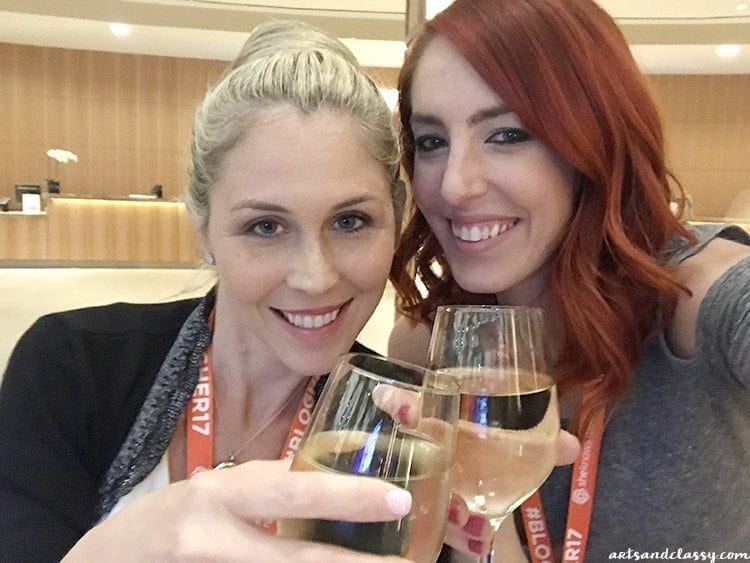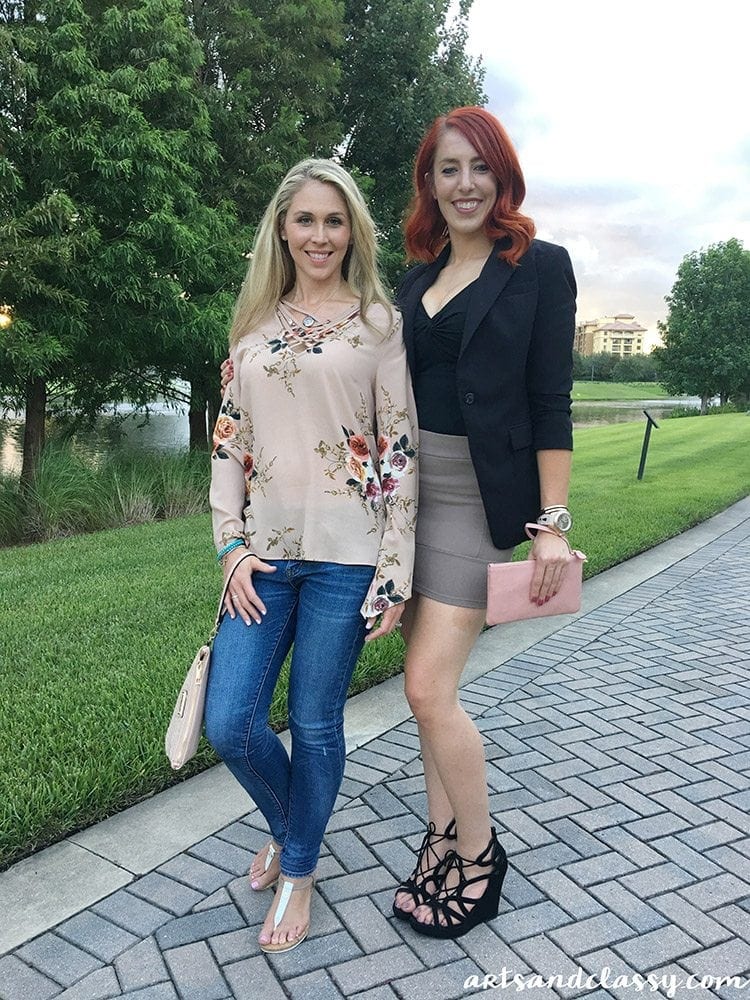 I always set a goal for myself each year to attend at least 2 blog/biz related conferences to have more rewarding experiences like I did at BlogHer. If you haven't gone before, try to attend conferences local to your area (if you don't have a lot of $$ for travel etc.) This can make this experience more affordable!
Check out my experience at BlogHer last year.
Subscribe to get access your free Start a Blog checklist!
Make sure you don't miss a single step with this checklist. Your future self will thank you!