How to Chalk Paint a Table Set
I am super excited to be sharing how to chalk paint a table set. I turned this table set into a rustic farmhouse dream! It would make Fixer Upper proud. This is the first of many projects I have done with the same client for this project.
Recently, I shared how I flip furniture as a side hustle in conjunction with my blog. I began with finding furniture and flipping it on my own, to finding clients and flipping furniture for them locally. I work in the Los Angeles area and I am so happy that I have had a surge of people that want to work with me because they appreciate my creative vision.
My recent client shared these tables with me after I posted my Ikea chairs makeover on Facebook Marketplace for sale. She told me she had 3 tables that she would love my artistic vision on. A coffee table and 2 side tables. She expressed that she loved rustic farmhouse furniture. I was so happy to work with her.
Here are the before photos of these 3 tables before I shared how to chalk paint them.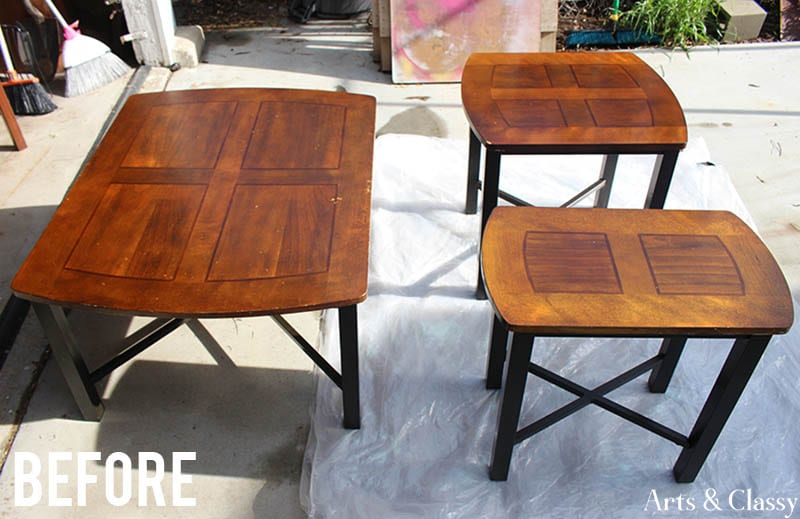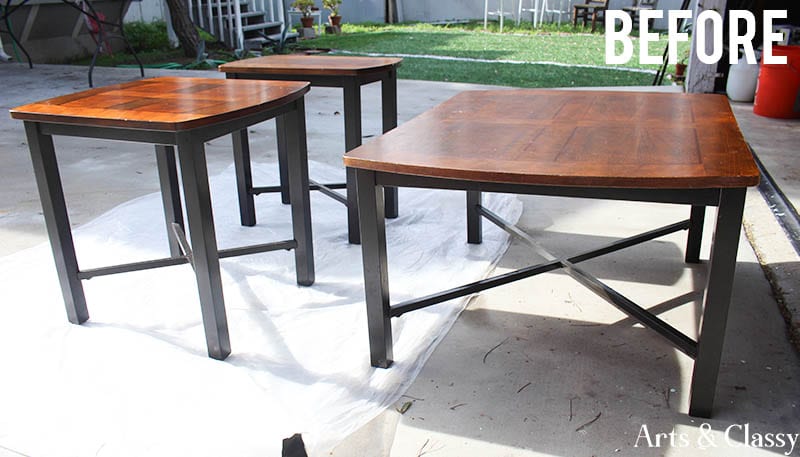 I was really lucky that my client gave me free license on whatever I wanted to do with these tables. She didn't want to stifle my creativity. Can I just tell you how amazing that was?
I decided to give these tables a completely different look. The got a rustic farmhouse makeover… which based on the before photos are hard to imagine.
This post contains some affiliate links for your convenience. Click here to read my full disclosure policy.
First, I have to start with the supplies I used for this project.
I started with the 2 side tables and painting their bases with DecoArt chalk paint in the color "Vintage." Check out my whole process on how to chalk paint these tables via the video below.
Here are some progress shots as I went through this project.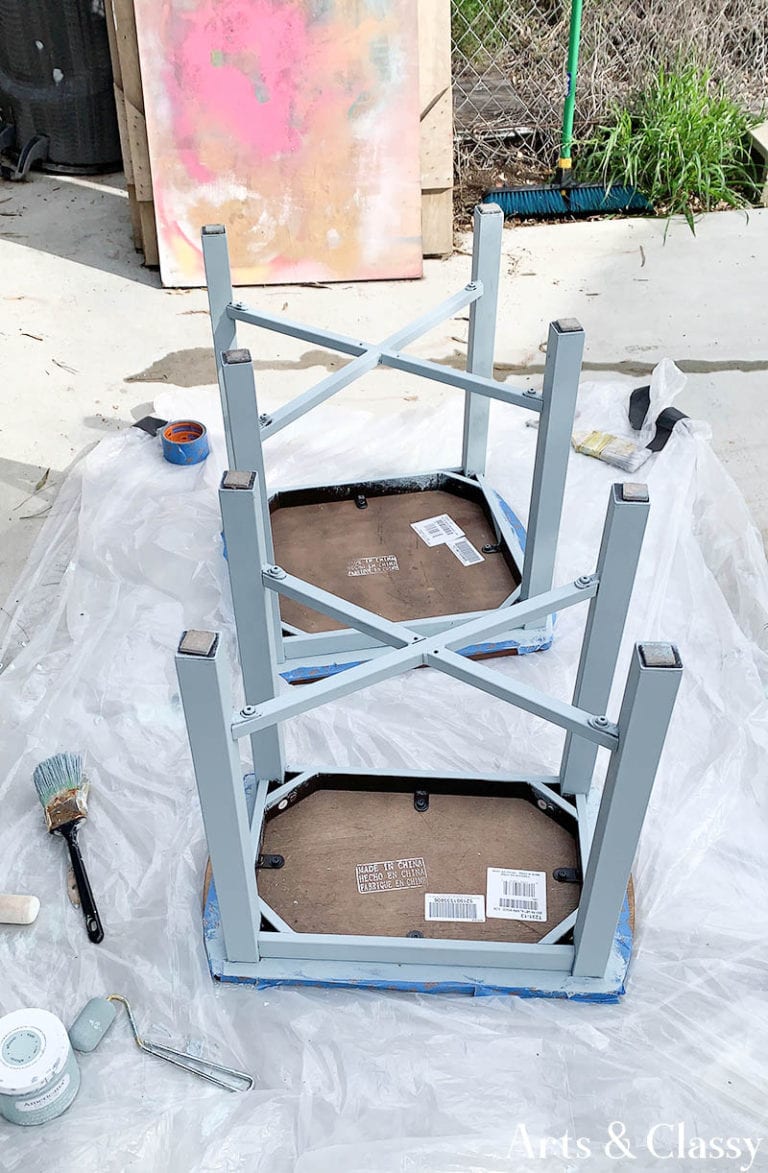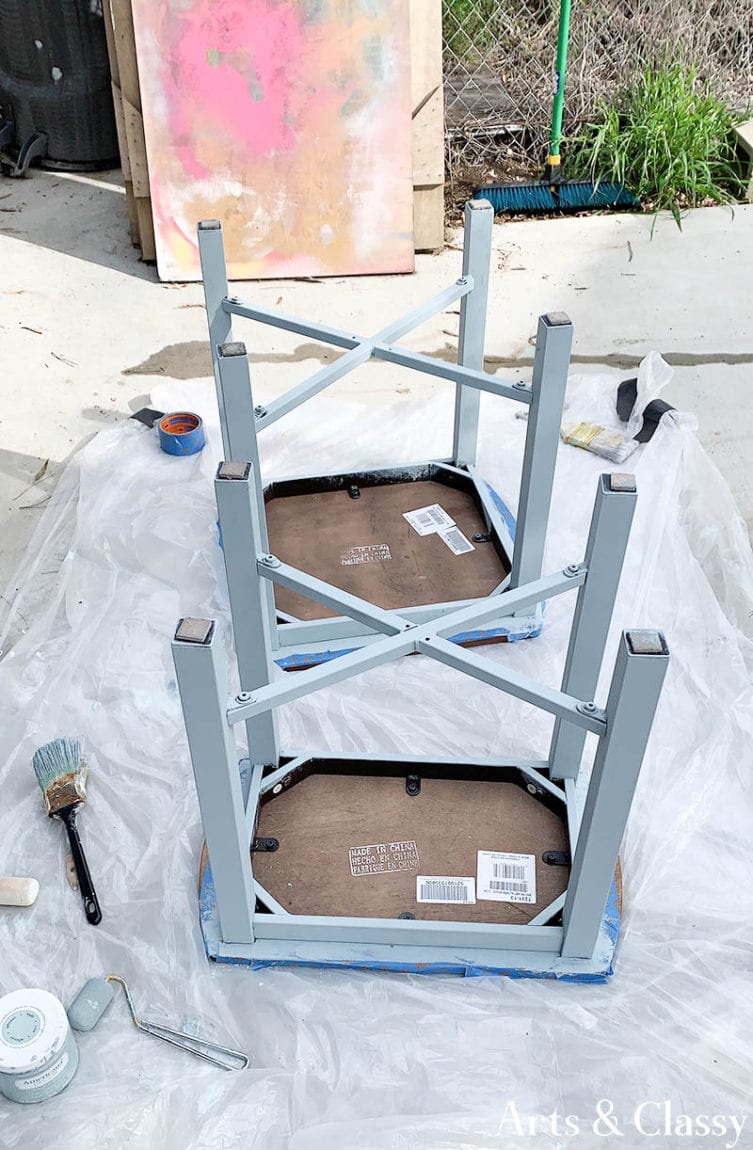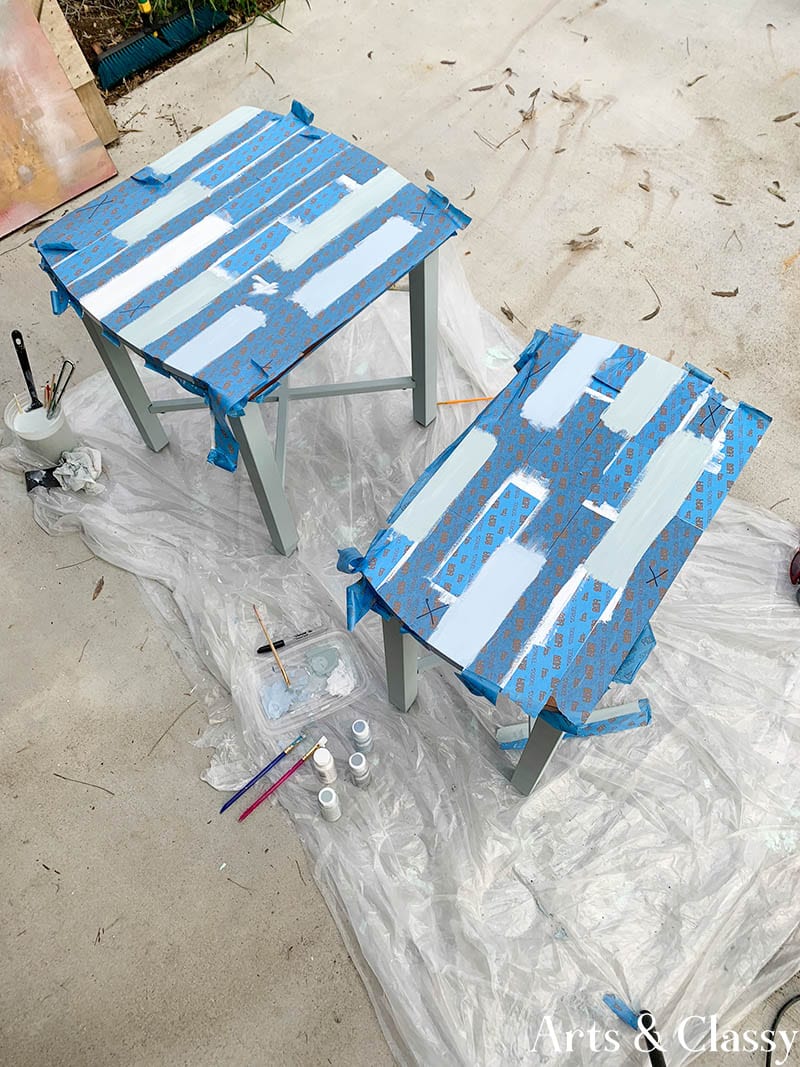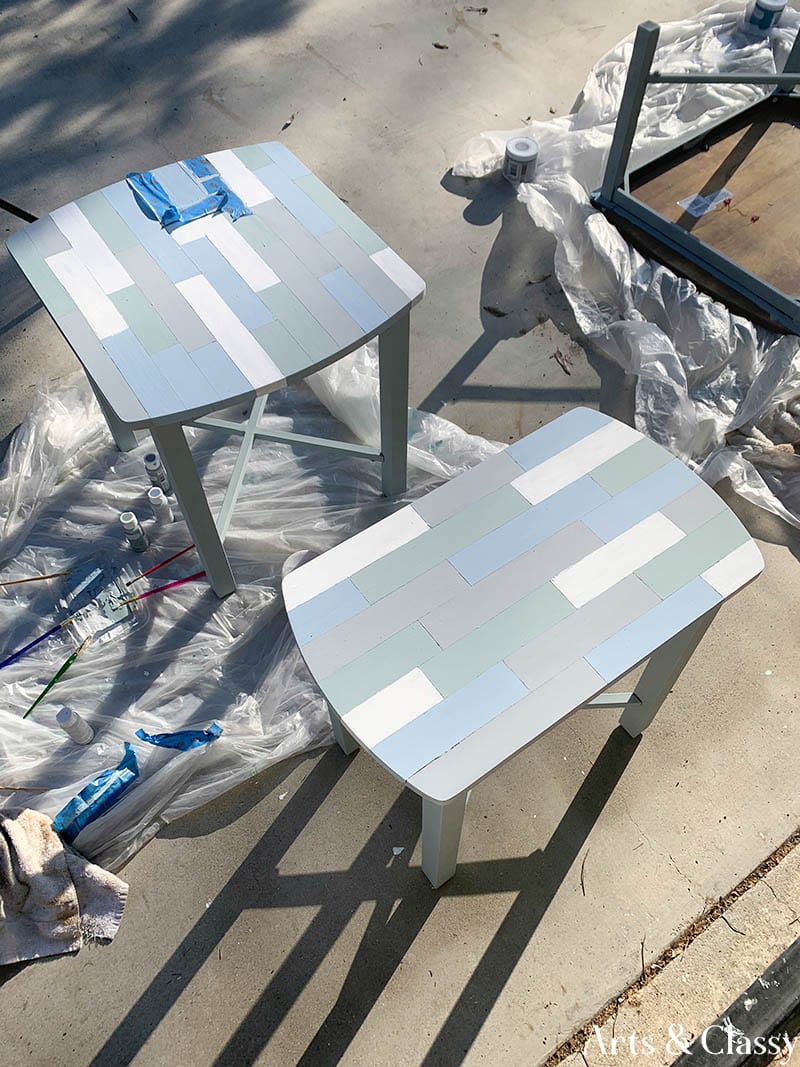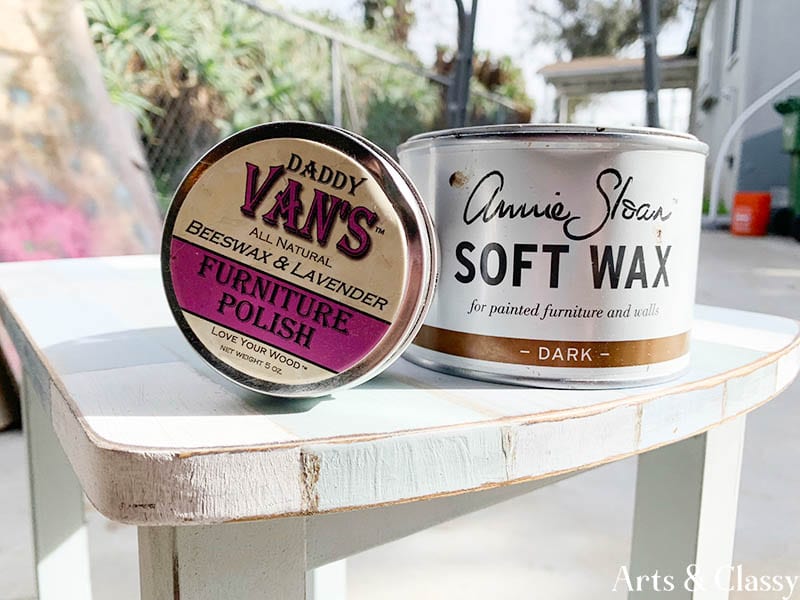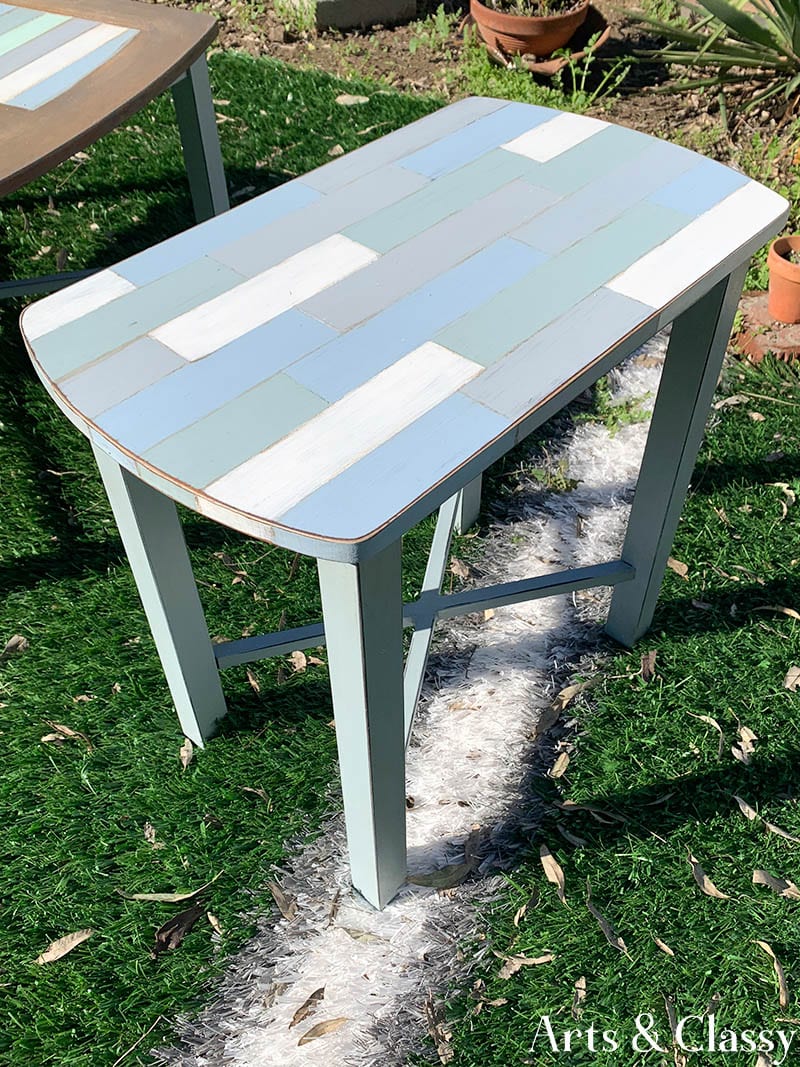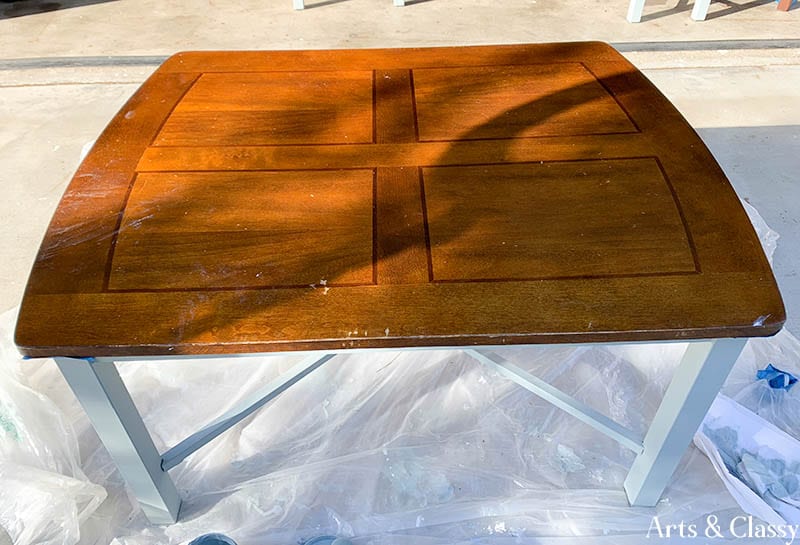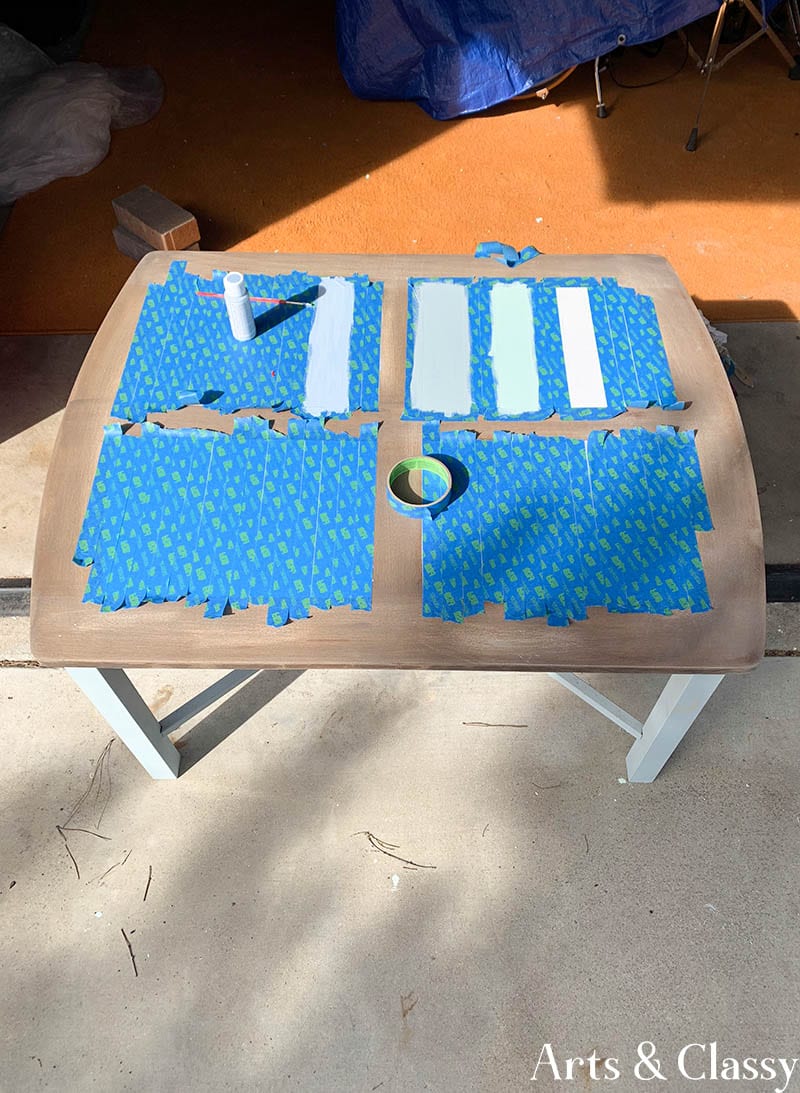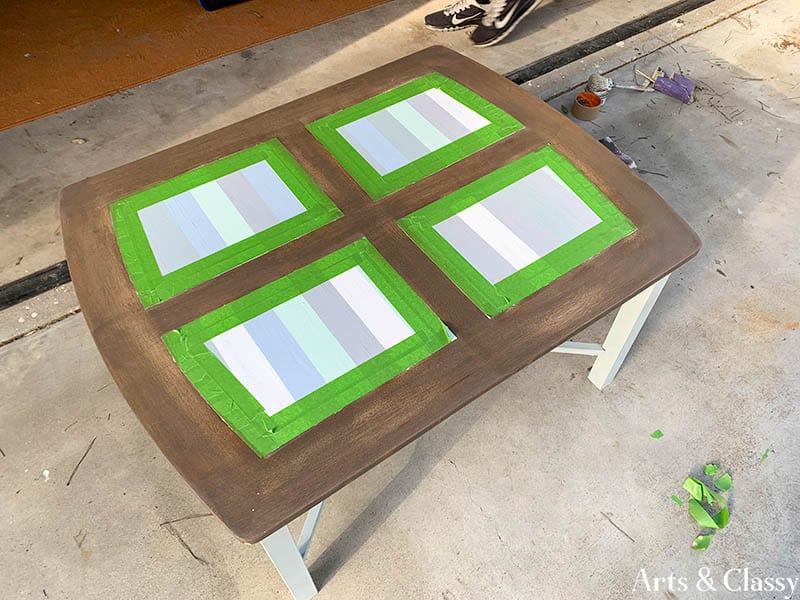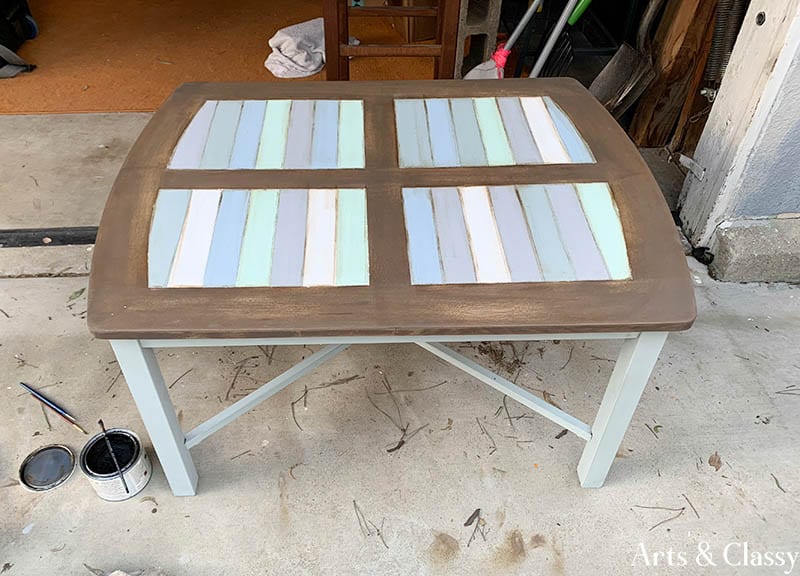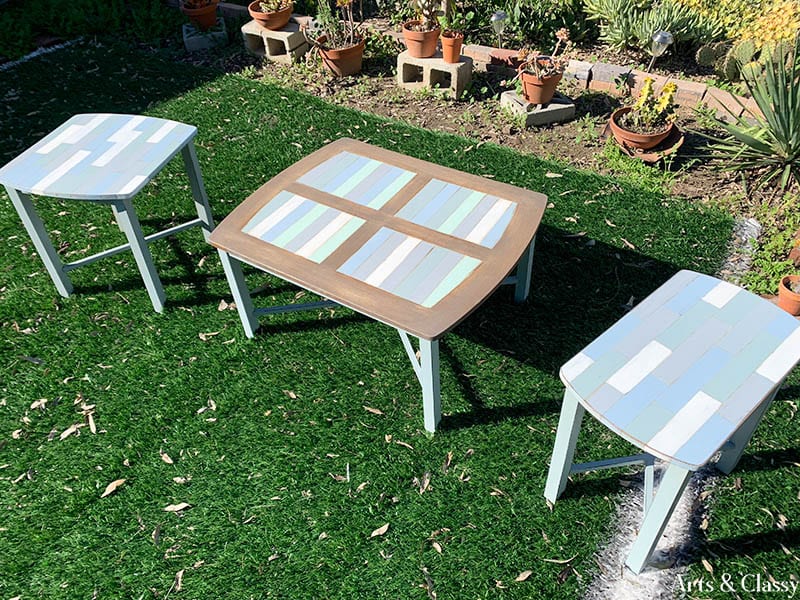 I am happy to report that my client loved these tables when I delivered them to her which made me so excited. She gave me another project that I was able to work on. This project will be up on the blog in the next week or so.
This multi table project was quite fun to work on. I feel like I was able to flex my creative muscle on this project. It felt amazing to see my vision transfer to each table. What did you think of this project? Do you want to learn more on how to chalk paint furniture?
I have to thank Barstool Astronaut for letting me use his song Carry That Fuse in my full video tutorial. Make sure you check out his music because it's pretty great! Lastly, I have to thank Deco Art for their help by sending me their Chalky Finish paint. Check out their website and their Amazon store where they sell a lot of their products.
If you like this project, you may also like…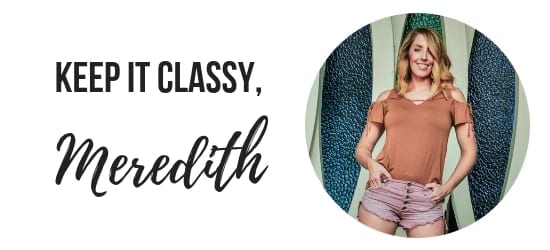 If you liked this makeover make sure you pin this project to your Pinterest Boards.