How to Chalk Paint an Ikea Chair Set
I am so happy to be sharing how to chalk paint this IKEA chair set and give them a bright makeover. I loved working on it and these chairs just sold this past weekend to a fabulous new buyer in Hollywood.
First, a little back story about these chairs and how they came into my possession. When I moved in with my boyfriend back at the end of September 2018 he had these IKEA chairs that matched but didn't.
They were also a bit stained on the seats and he had no place to really use them once I brought all my furniture with me. He knew that I flipped furniture for my blog and told me that I could use them for a project if I wanted to.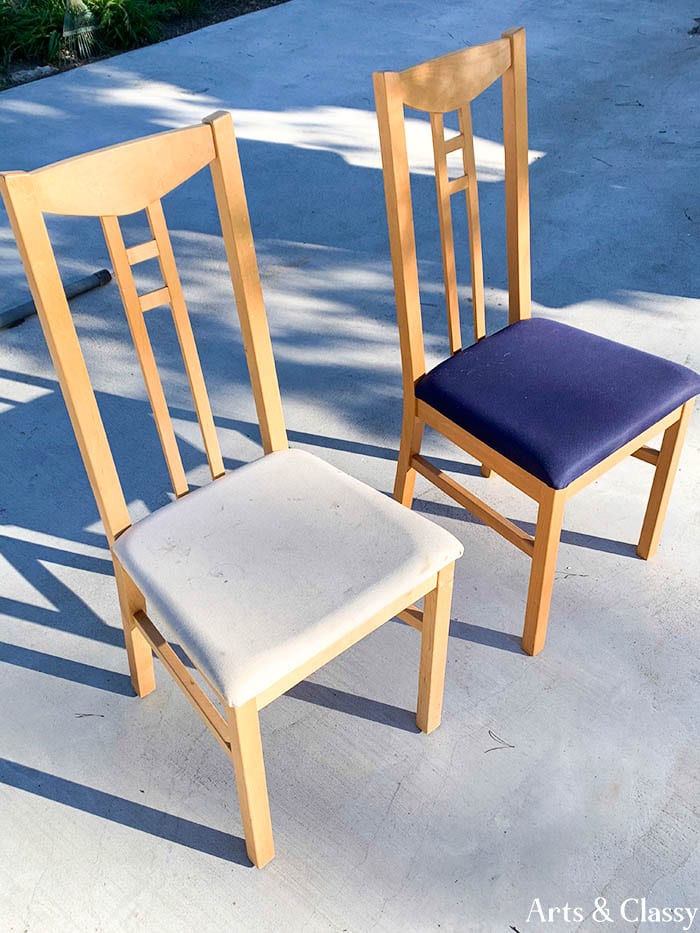 I was dealing with shoulder issues during that time so furniture flipping had to be postponed until I had surgery and was in recovery.
Needless to say, I was so excited to get back into my normal routine with my creativity!
If you are curious about other furniture flips where I share how to chalk paint, you should definitely check out my DIY Furniture page with my gallery of projects.
This post contains some affiliate links for your convenience. Click here to read my full disclosure policy.
Supplies I used for this project:
Here is the full video tutorial on how to chalk paint this chair set:
Now that you have seen the full tutorial, make sure to check out these AFTER photos!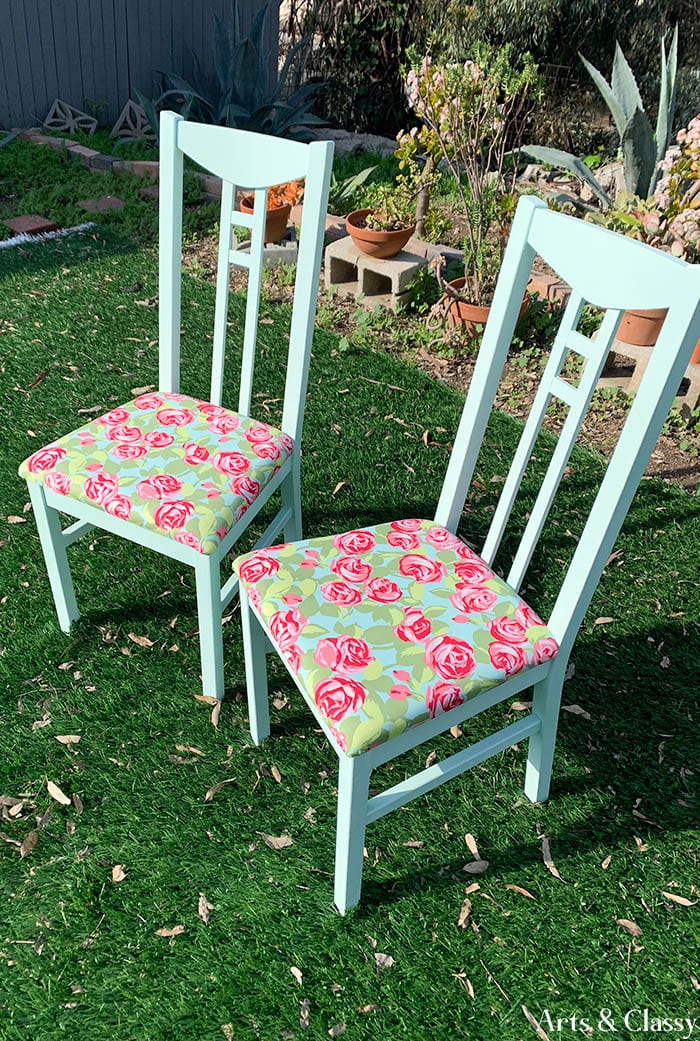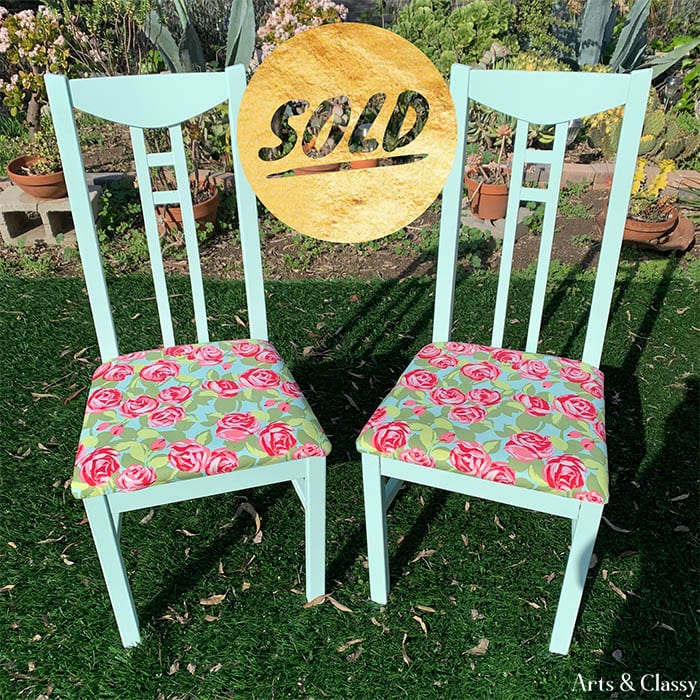 These chairs sold using the NextDoor app to a sweet designer that was using them for a cool back house/cottage that looked like it was going to be used as an Air Bnb in Hollywood. My recent Instagram post + the video story of my experience meeting this designer goes into more detail.
These were the chairs in their new space! How cute is this little kitchenette, dining table, and sitting area?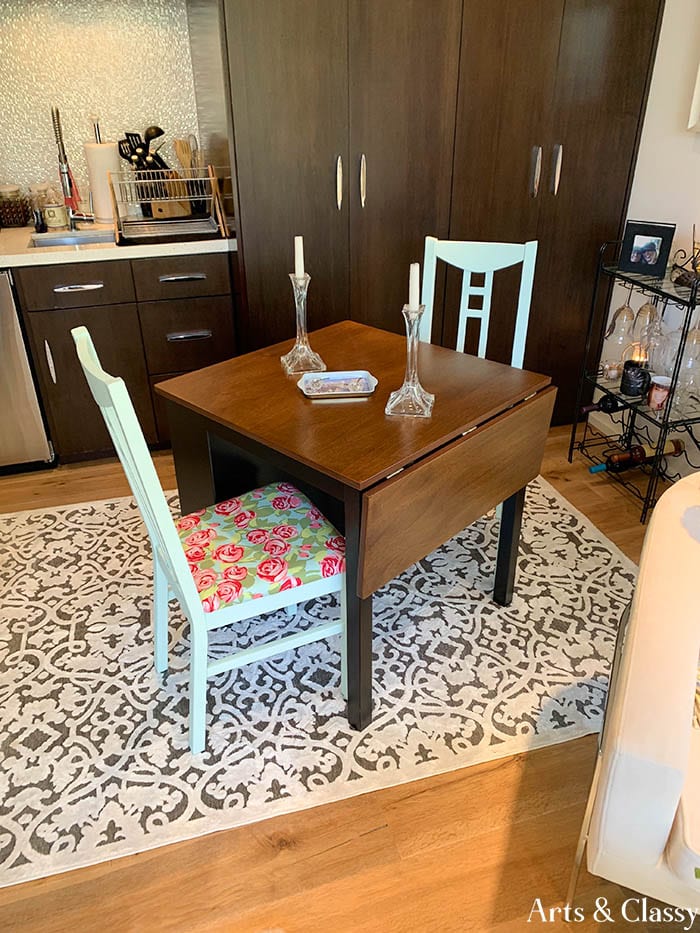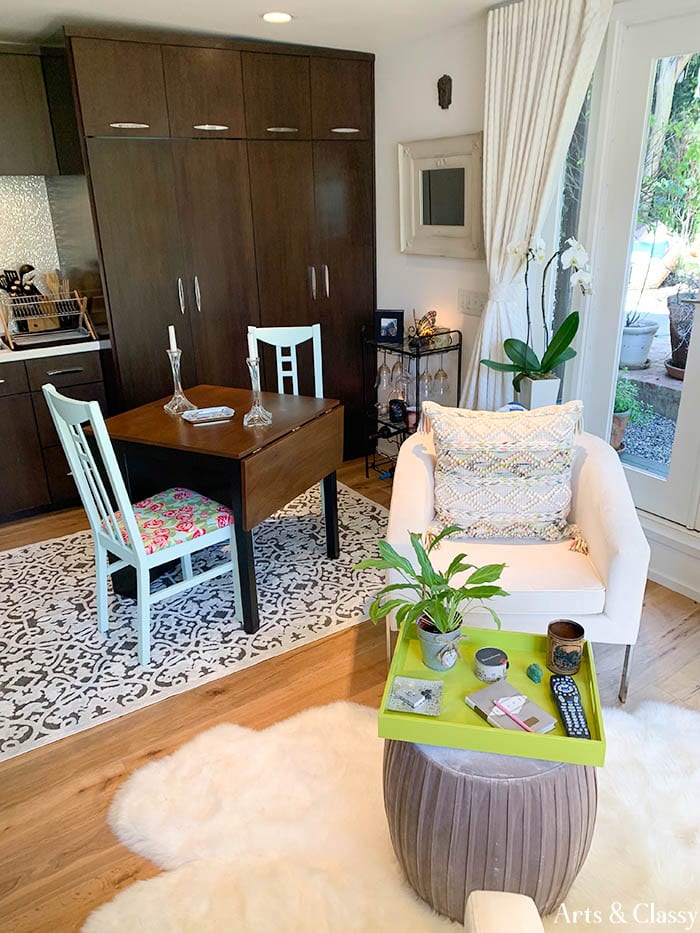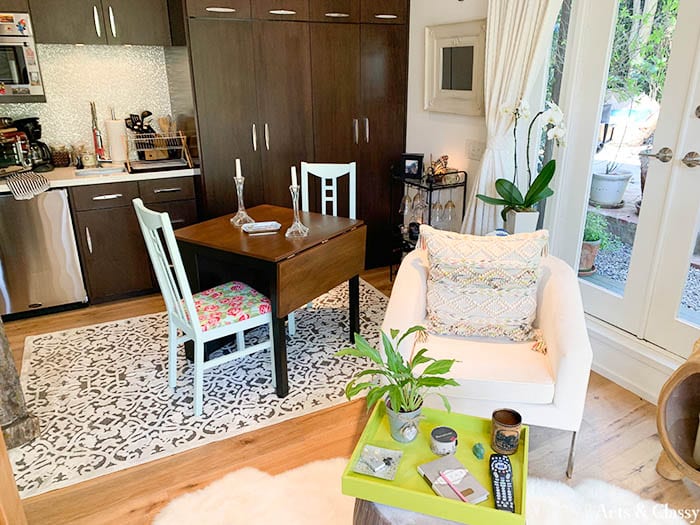 What did you think of this makeover? Isn't it fun? What did you think about learning more about how to chalk paint these chairs?
Meeting new creative people that I can connect with here in LA is always thrilling. Plus, big shoutout to Barstool Astronaut for letting me use his song Carry That Fuse for my recent video. Check out his website & youtube channel to explore more of his music. Also, a big THANK YOU to Deco Art for sending me chalky finish paint.
Leave a comment below to let me know what your favorite part of this makeover was and if you have any questions.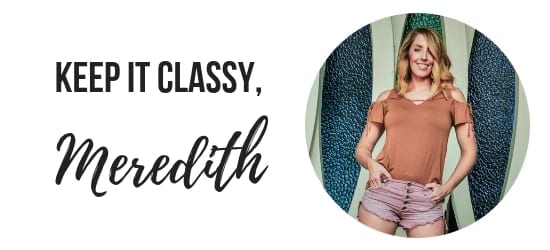 IF YOU ENJOYED THIS TUTORIAL, PLEASE PIN TO YOUR PINTEREST BOARDS…