This Ikea bar cart gets a touch of glam on the #30dayflip challenge in my rental kitchen at www.artsandclassy.com | Ikea hack bar cart | DIY gold bar cart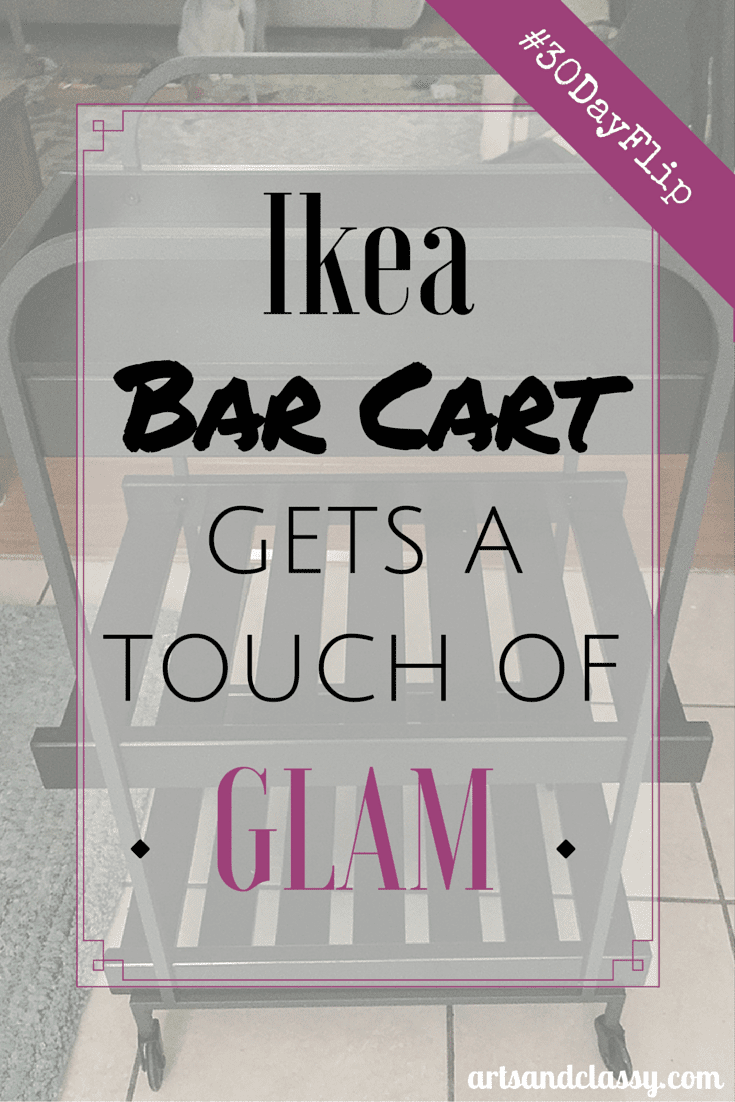 DIY Glam Ikea Bar Cart
I know there are a lot of Ikea haters out there. But I for one, love the concept of the IKEA hack!
Have you seen some of the amazing hacks that are out there? Half the time you probably would never know it was Ikea, to begin with. I shared a guest post on some impressive Ikea hacks on 8th and Home's site recently. You should check them out.
Related: Did someone say "Happy Hour"? How to make an elegant wine bar in a small kitchen.
Most of you know about my #30dayflip challenge. The month of May is a garden or outdoor inspired project. Since I live in a rental, I am creating an upcycled herb garden for my project. But last month, I made over my kitchen. Boy…what an undertaking. But it was so needed and I love how it turned out.
I am finally able to start sharing more detailed tutorials of some of my projects.
See how this IKEA bar cart was given a little pizazz to make it a subtle pop of glam in my vintage glam kitchen.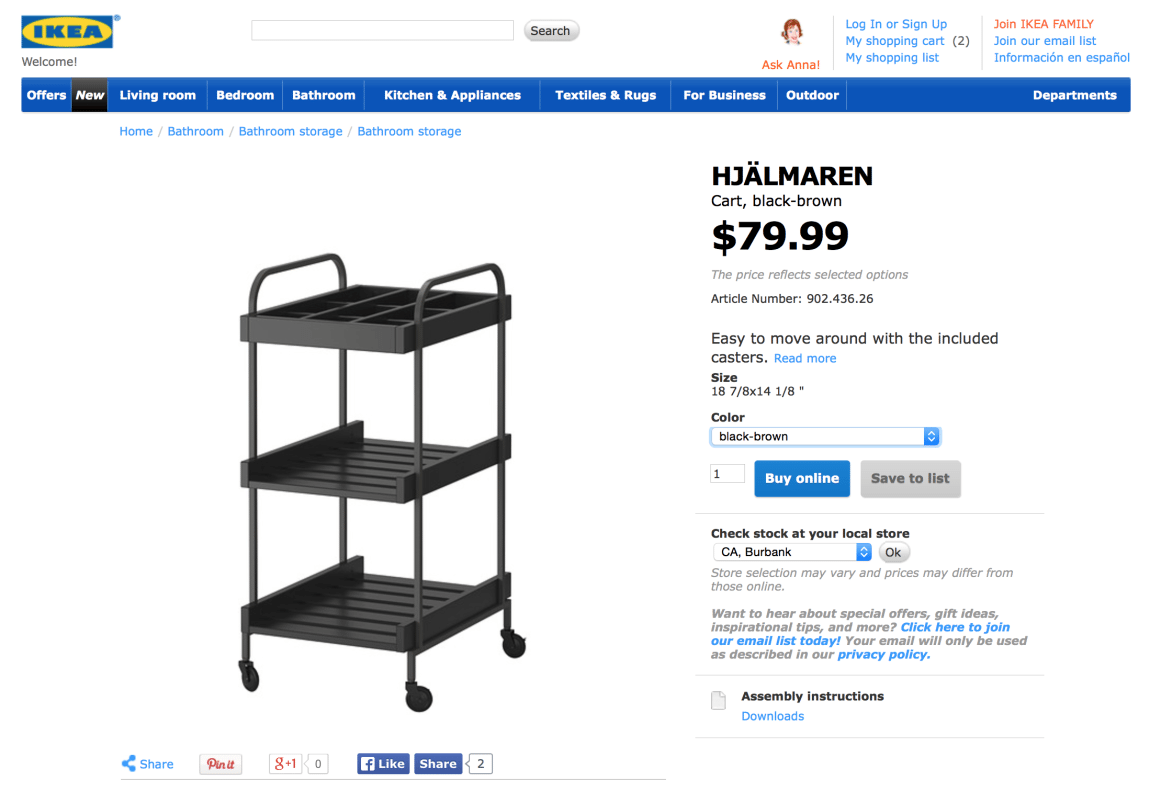 This post contains some affiliate links for your convenience. Click here to read my full disclosure policy.
Supplies needed for this Ikea bar cart makeover:

This project cost me nothing to make because I already had these supplies stocked in my creative space.
Sponge craft brush
Cheap paint brush
Golden – acrylic metallic gold paint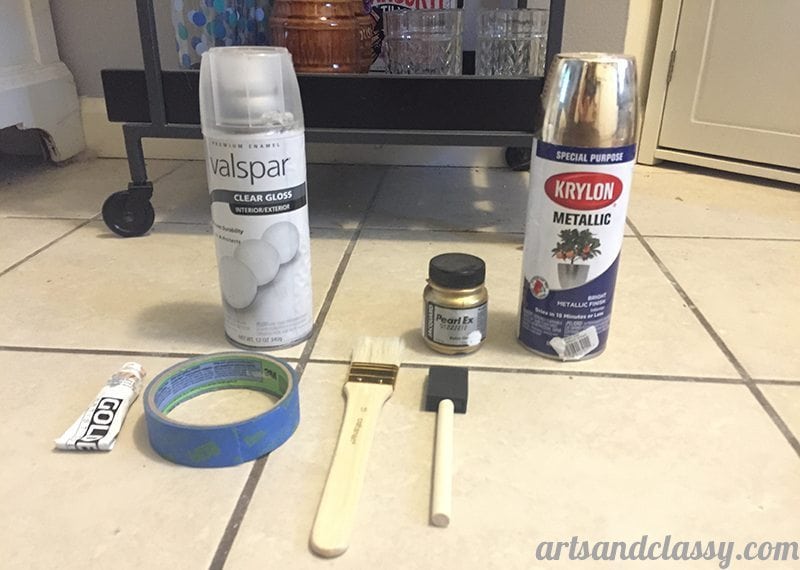 Tutorial: Black and Gold Ikea Bar Cart Hack
Step 1
I cleared everything off of the cart and I wiped it down to remove any dust that may have collected on it. That will mess with the taping portion of this project. I began using my painters' tape to mask off the part of the cart I didn't want painted gold.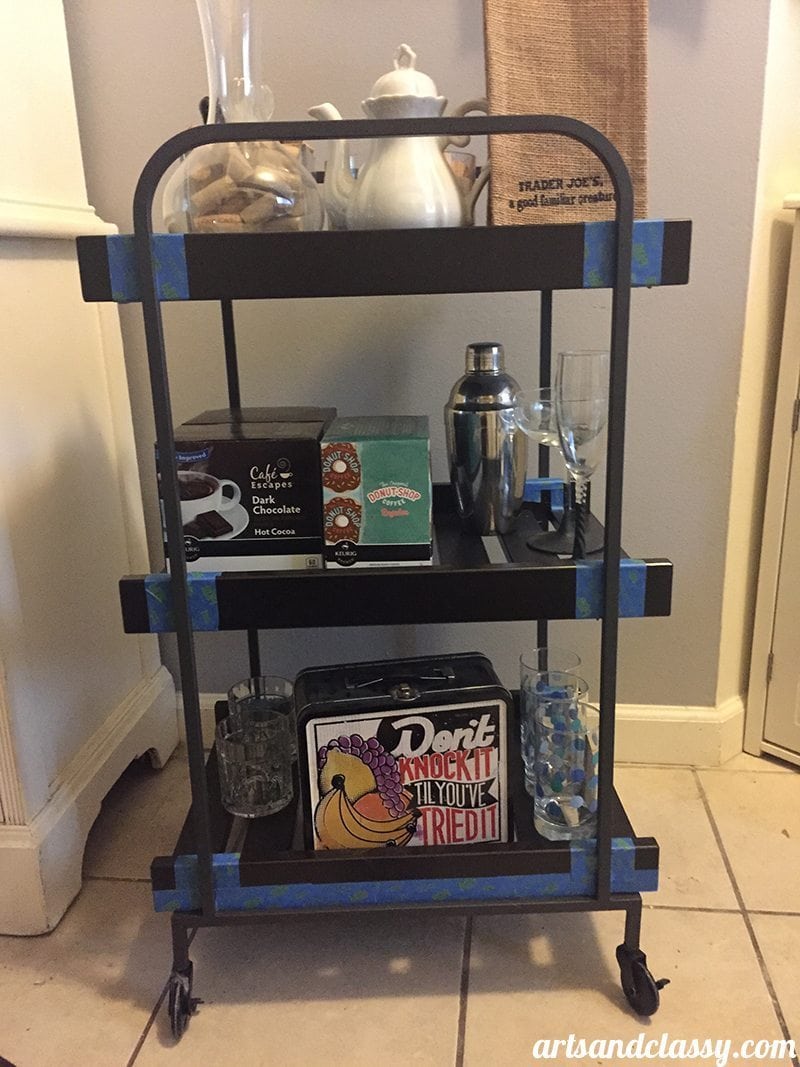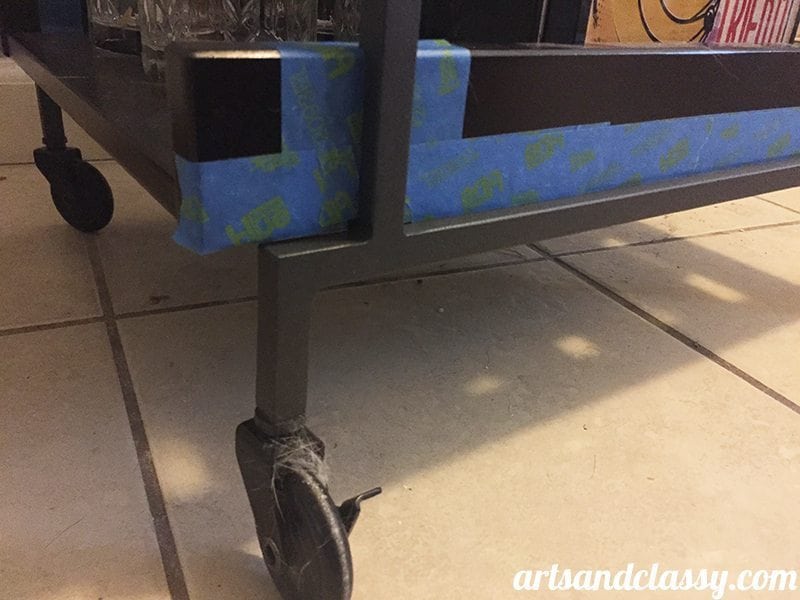 Step 2
Once I taped the entire cart in the appropriate areas. I used a combination of a little gold spray paint, metallic acrylic paint, and mixed with the gold Pearl Ex powder. I used this mixture to sponge paint onto the metal handles and frame of the cart.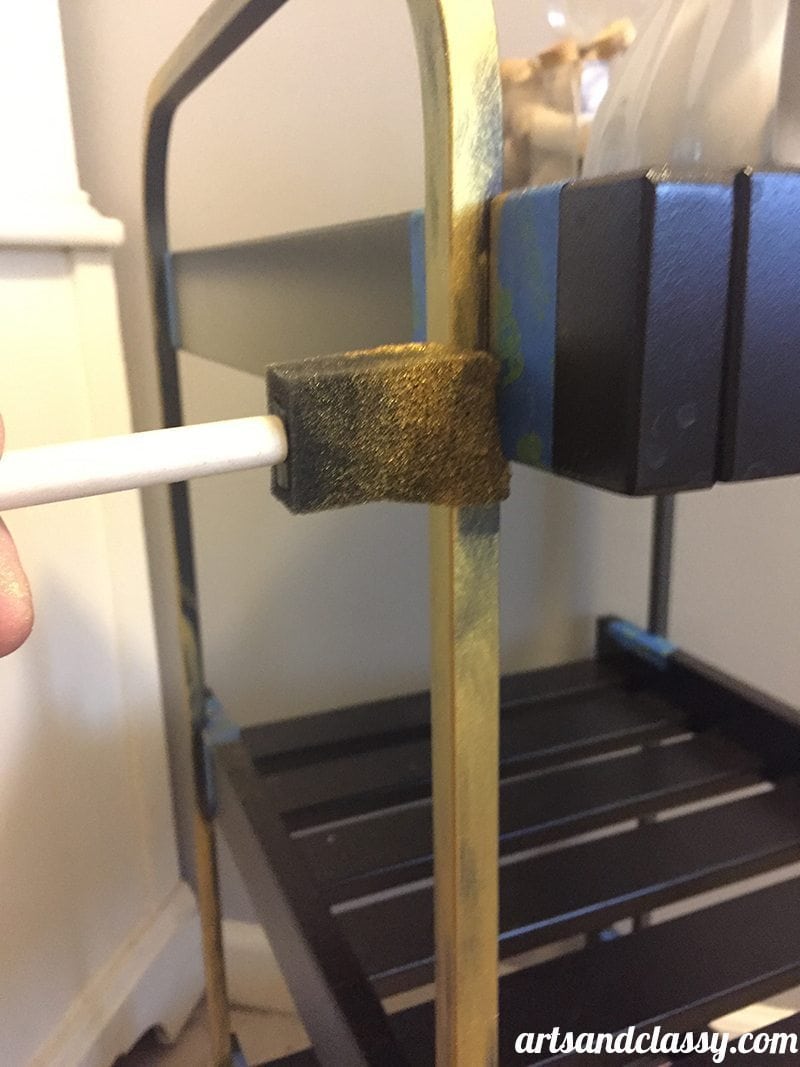 Step 3
Once I covered all the appropriate spots on the metal frame I let it dry and sprayed it will the clear spray paint to act as a protective layer. I made the gold accent look a little aged. I wanted there to be a little patina on this project since it is considered "vintage glam."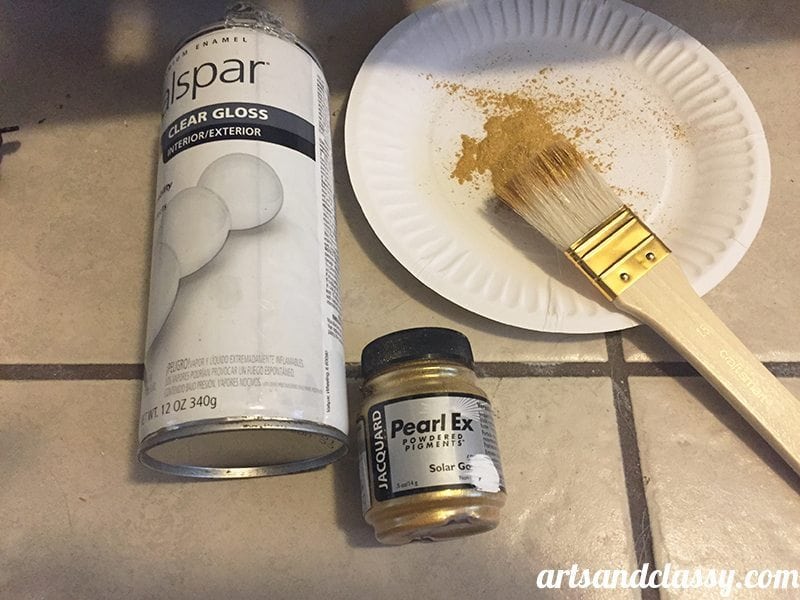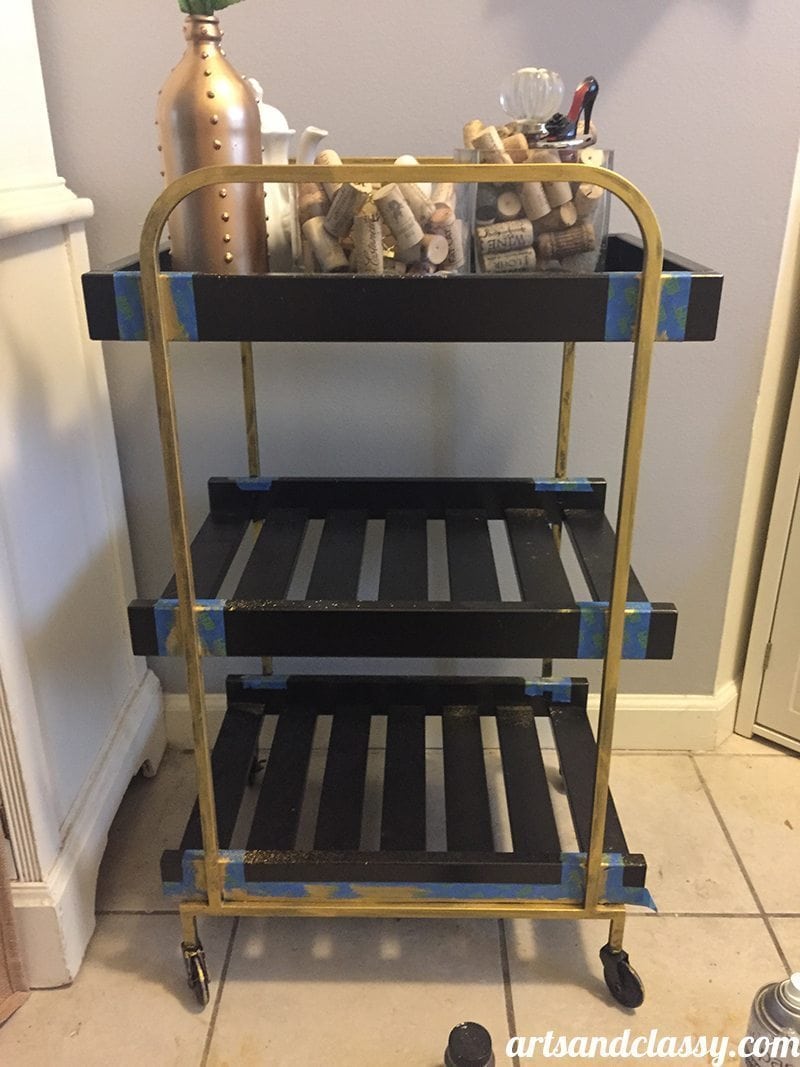 Step 4
I placed all my bar cart contents back on the shelves. and placed it where I wanted it. Now… for a cocktail!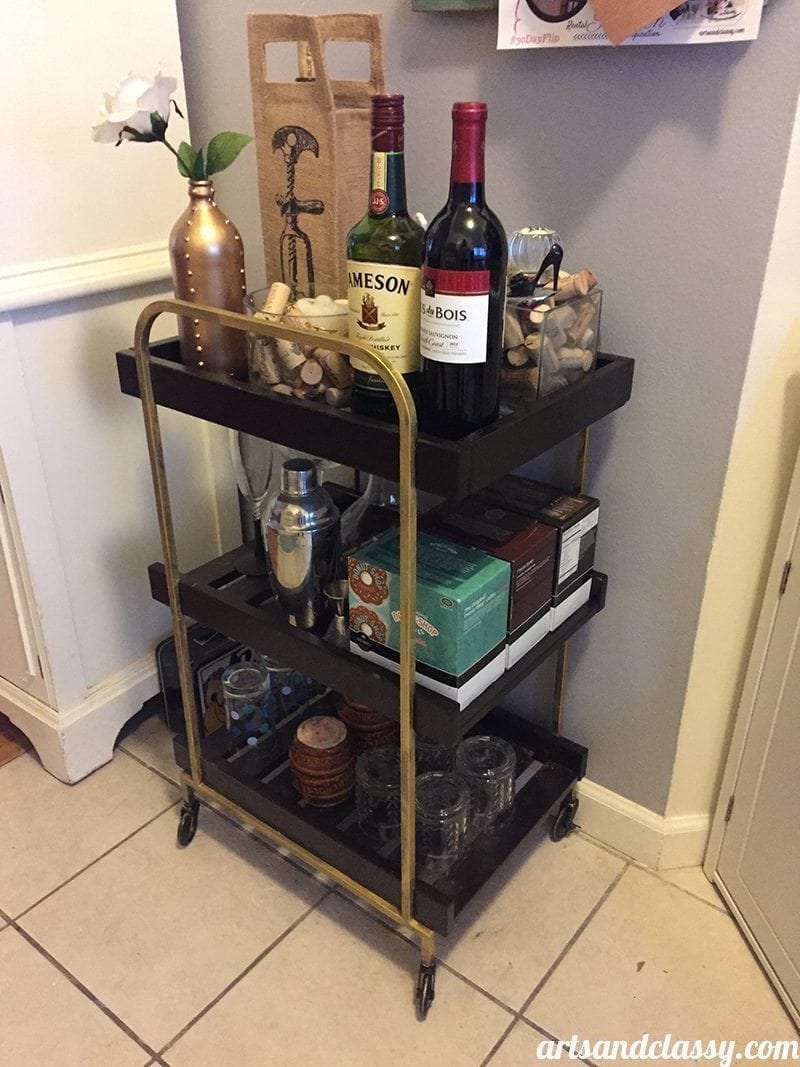 What did you think of this project? Would you attempt something like this in your home? Let me know in the comments below.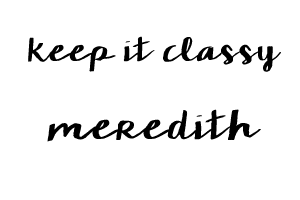 Here are a few more furniture flips and hacks that I think you'll LOVE: