If you're like me when you hear the words "free furniture," your ears perk up. It's the holy grail of home decorating – finding pieces that are stylish and affordable all at once. Of course, there's a catch: free furniture is often beat-up, old, or just plain ugly. But that doesn't mean you can't give it a new life with a little bit of DIY magic. In fact, curbside finds can be the perfect source of inspiration for creative furniture makeovers. So if you're on the hunt for some new pieces to spruce up your home, keep reading for some ideas on how to find and transform free furniture.
That doesn't mean that you can't give it a new life with a little bit of DIY magic; in fact – as this blog post will show – curbside finds can be great sources of inspiration for creative furniture makeovers!
So if you're in need of some new pieces to spruce up your home but don't want to break the bank…keep reading! This blog post will show you how to find and transform free furniture into beautiful statement pieces for your abode.
Ever since I started this blog back in 2012, I began learning how to makeover hand-me-down furniture that I could use to decorate my LA apartments. Rent was pricey so I decided I could get creative with furnishing my apartments. I had no idea, I would evolve to being obsessed with finding curbside furniture for the blog. Flipping furniture has become an obsession and a creative outlet and it has turned into another stream of income for me.
Here are my top 10 favorite curbside furniture flips from over the years. It has been an incredible journey where I get to infuse my creative energy into something meaningful that people would actually want to see every day in their homes.
1. SIDE TABLE SET FIND
Furniture is one of those things that you don't really think about until you need it. And then, all of a sudden, you're spending hours scouring stores and websites, trying to find the perfect piece to fit your space. So, when I came across these side tables listed for free on Craigslist, I couldn't believe my luck. Not only were they exactly what I was looking for, but they were also in amazing condition.
I'm so grateful that the woman in Marina Del Rey was willing to give them away – it really made my day. Furniture can be expensive, but sometimes you can find hidden gems if you just keep your eyes open.
BEFORE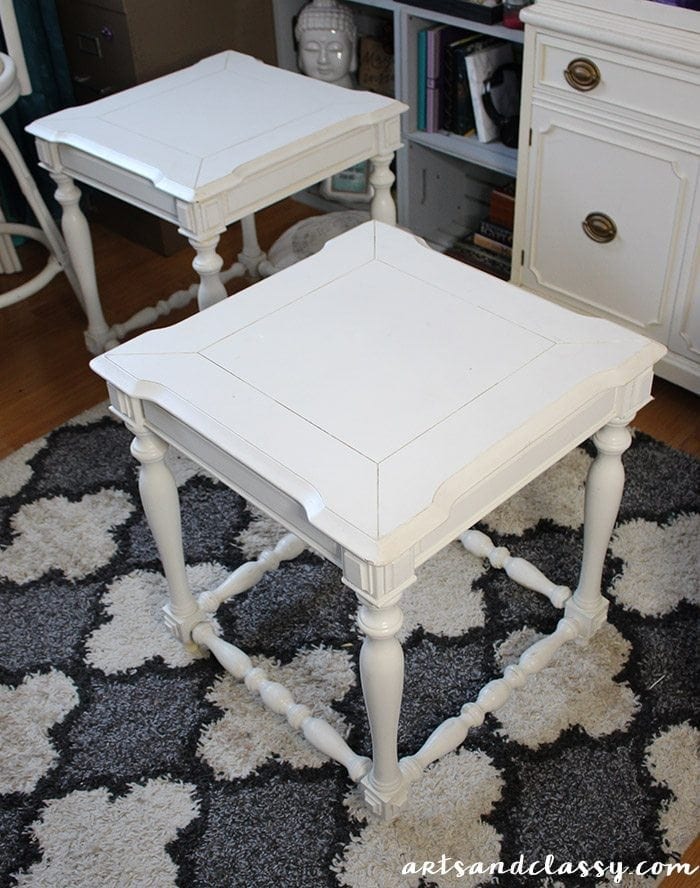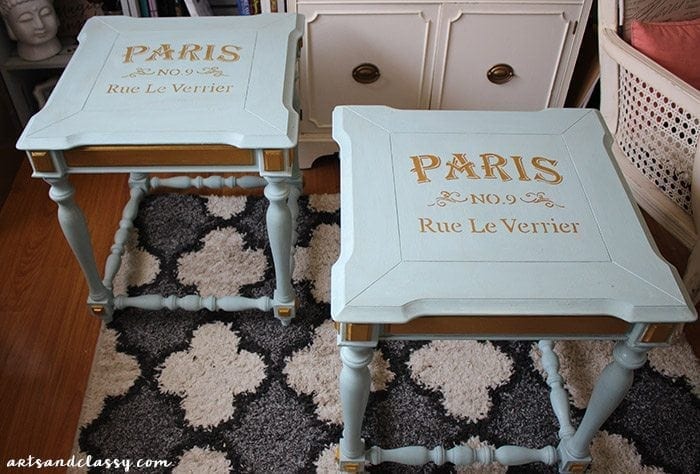 2. CABINET FIND
As I was driving to my martial arts studio, I had to do a double take when I saw a sign that said "Furniture For Free." I couldn't believe my eyes! I thought it was too good to be true. But sure enough, there was a beautiful cabinet sitting out on the curb with a sign that said "FREE." I was so excited!
I pulled over and took a closer look. The cabinet was in excellent condition and would have cost a fortune if I had bought it new. I was so grateful for this wonderful gift! I quickly loaded it into my car and took it home, where it now has a happy home.
BEFORE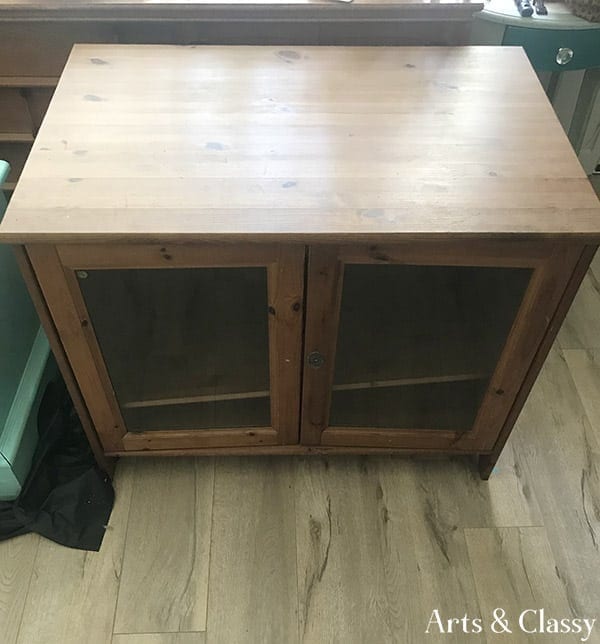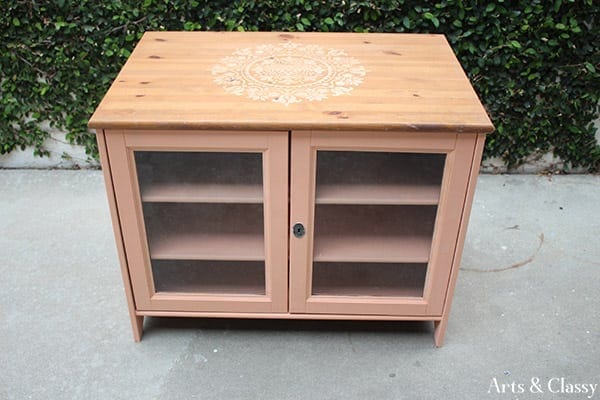 3. DINING TABLE FIND
I was out for a walk one day when I saw a curbside dining table that someone had put out for trash. It was in decent shape, so I decided to take it home and see if I could make it into something usable. With a little bit of work, I turned it into a beautiful writing desk that I use every day for my blog.
I'm so grateful that I was able to find this table and give it new life. It's perfect for writing, and it also serves as a dining room table for special occasions. Whenever I sit down at my desk, I'm reminded of the power of gratitude. Something that someone else considered garbage ended up being a treasured piece in my home, and that's something to be thankful for.
BEFORE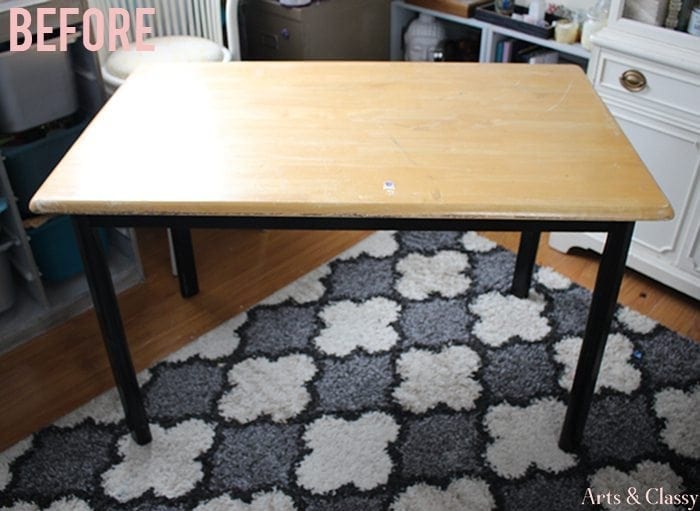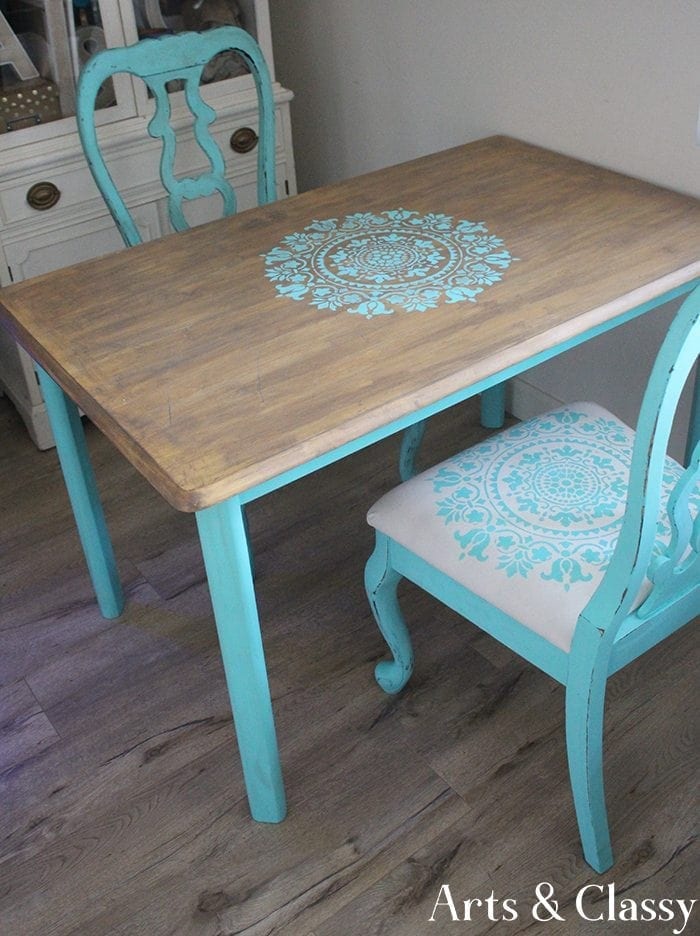 4. BROKEN CHAIR FIND
Furniture is such a necessary household item. We use it daily and it provides comfort for us in our own homes. But what happens when that furniture becomes old and unusable? Some people might just pass by it and think that it's time for the trash heap. However, I believe that there's potential in everything, no matter how broken it may seem. In this case, I came across an old chair with a broken seat.
Most people would have just walked right by it, but I decided to embrace the brokenness and turn it into something new. I turned the chair into a planter for my garden. Now, it's filled with beautiful flowers and brings me joy every time I see it. Who would have thought that such a broken piece of furniture could be transformed into something so lovely? Never underestimate the power of potential. It's everywhere, waiting to be discovered.
BEFORE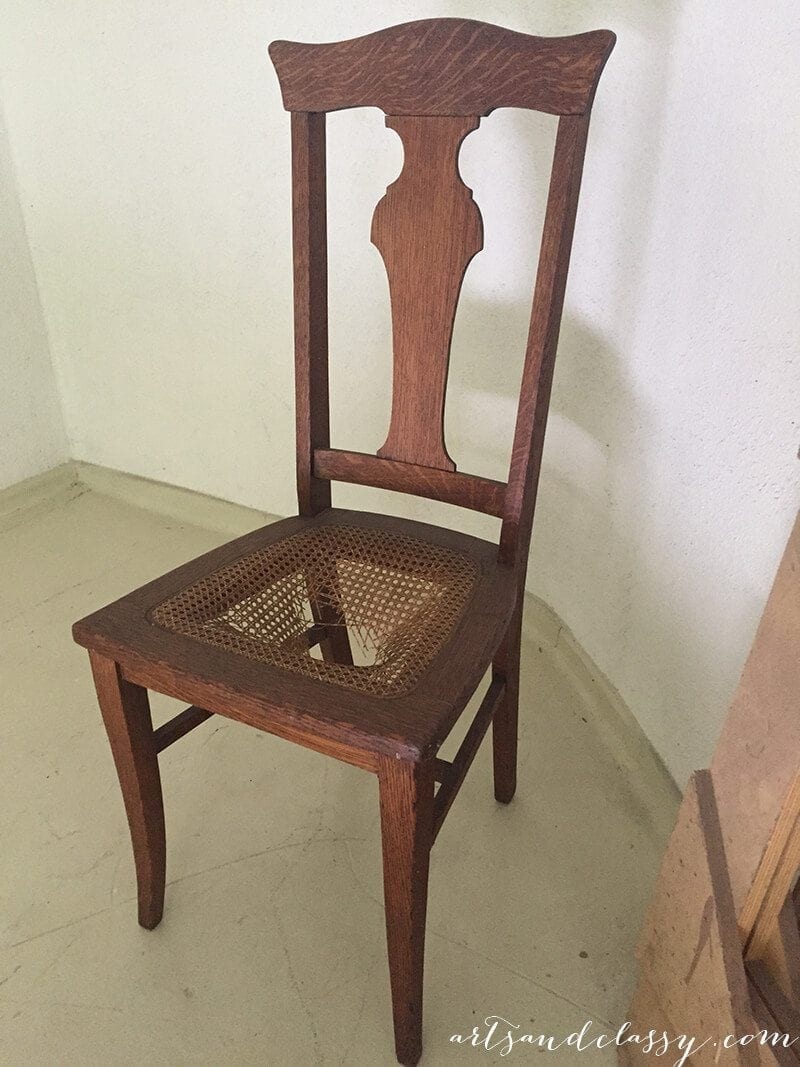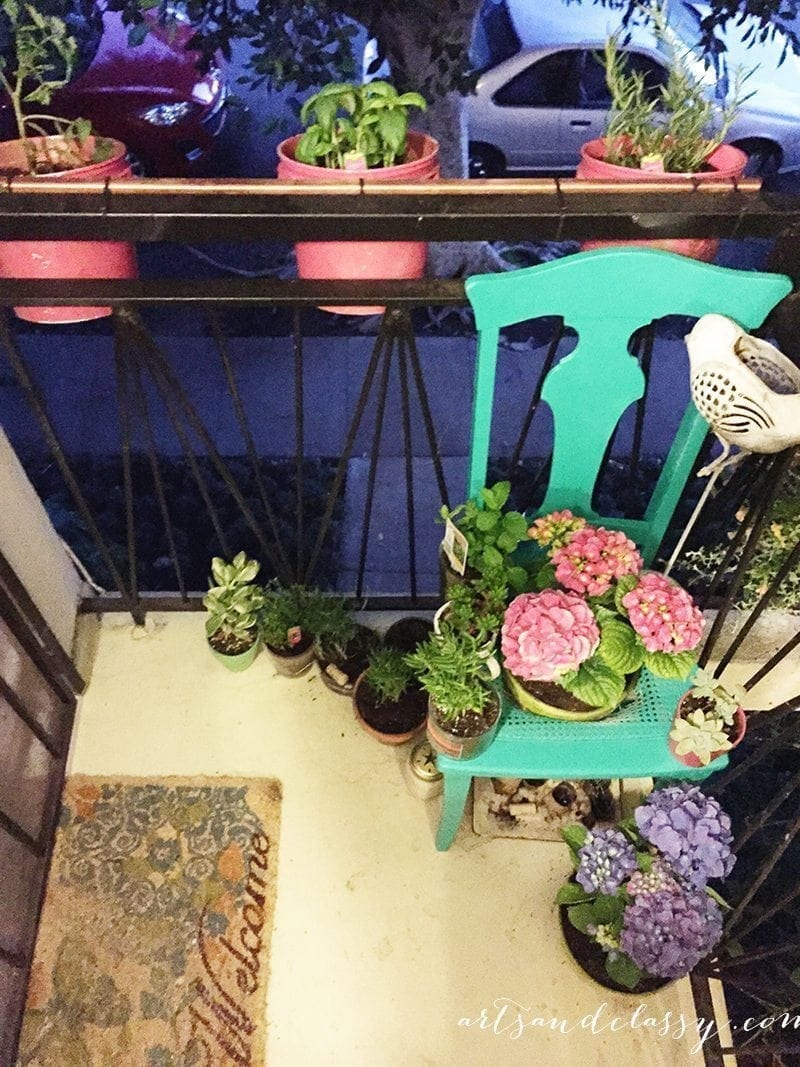 5. IKEA CUBE UNIT FIND
I sat by my recycle bins, looking at the ikea cube storage table. It was just a little dusty. Nothing else was wrong with it. I decided it needed a colorful makeover. When I come into to contact with furniture for free in the neighborhood and thought this would be a great opportunity to use some of that bright paint. I also had some old clothes that I could use to add color and pattern.
After a few hours of work, the table was transformed. It was now a vibrant piece of furniture that added a touch of fun to my home. I was glad I had took the time to give it a new lease on life.
BEFORE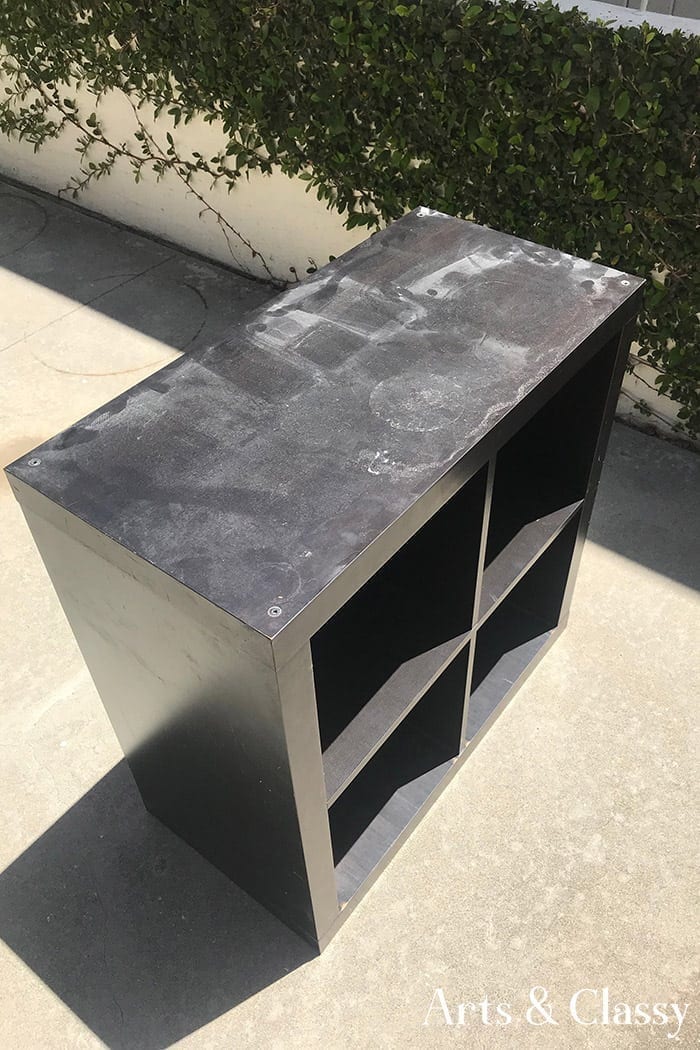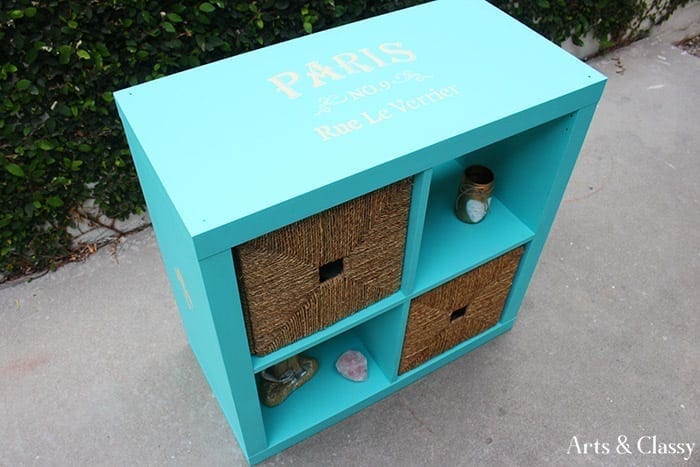 6. OLD MEDIA STAND FIND
I'm always on the lookout for furniture that I can upcycle. Furniture For Free is one of my favorite places to look for pieces that have potential. They have a great selection, but it can be tough to find something that's in decent shape. I almost didn't pick this old media stand up, but I went with my gut and knew it had the potential to serve as something other than an old-school TV stand.
With a little bit of sanding, staining, and painting, I was able to turn it into a beautiful piece of furniture that looks great in my living room. Upcycling furniture is a great way to save money and get unique pieces for your home. If you're patient and have a vision for what you want, you can find some amazing furniture for free.
BEFORE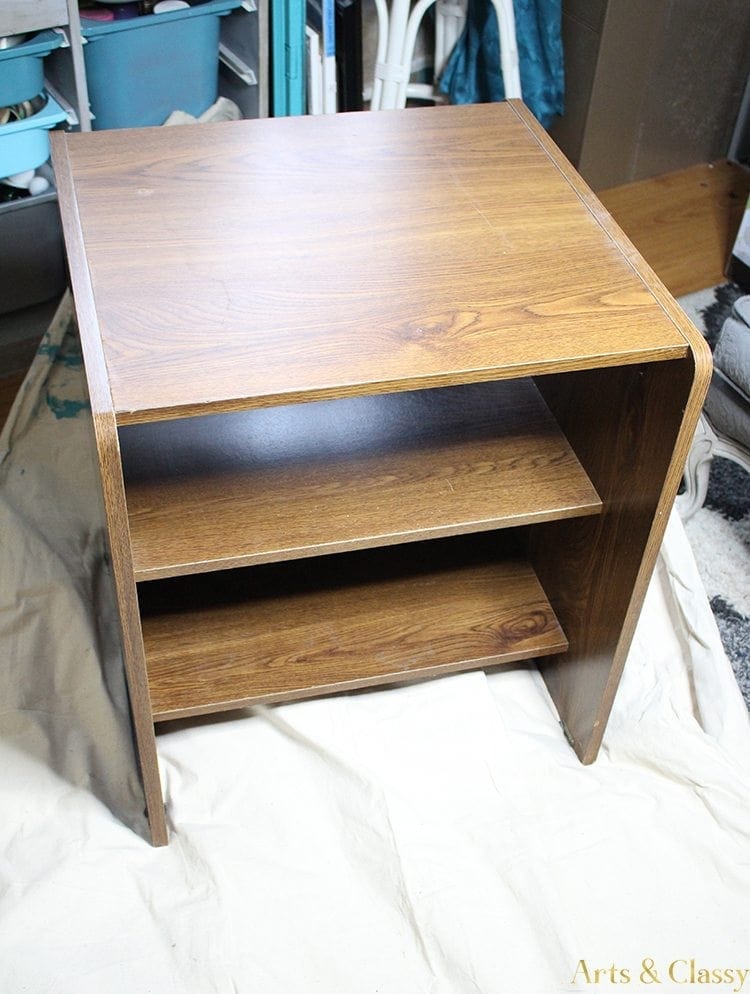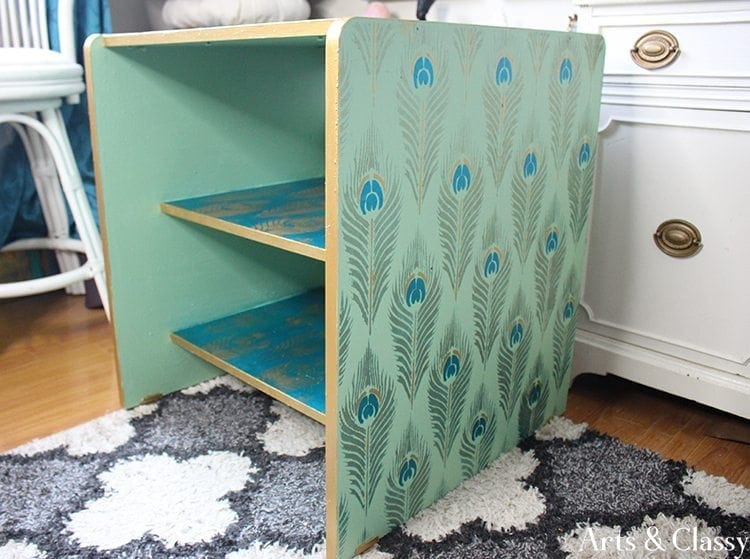 RELATED: Nesting Tables DIY Stencil Makeover
7. SMALL CABINET FIND
When I first saw this bathroom cabinet on the curb, it was just waiting to become someone's trash. The more time passed and looked at its decent shape with a little dirt here and there; then one day out of nowhere- boom! That is how my story begins…
I started by giving it a good cleaning, inside and out. Once it was all clean, I decided to experiment with making my own DIY stencil. I had seen some really cool stenciled furniture pieces online and wanted to try my hand at it. It turned out great! The cabinet added such personality to my small bathroom.
Not only did I end up with a unique piece of furniture for my home, but I also got it for free! Furniture flipping has become one of my favorite hobbies ever since. It's so satisfying to take something that someone else is getting rid of and turn it into something beautiful that I can enjoy in my own home. Who knows, maybe one day I'll even be able to flip furniture for a living!
BEFORE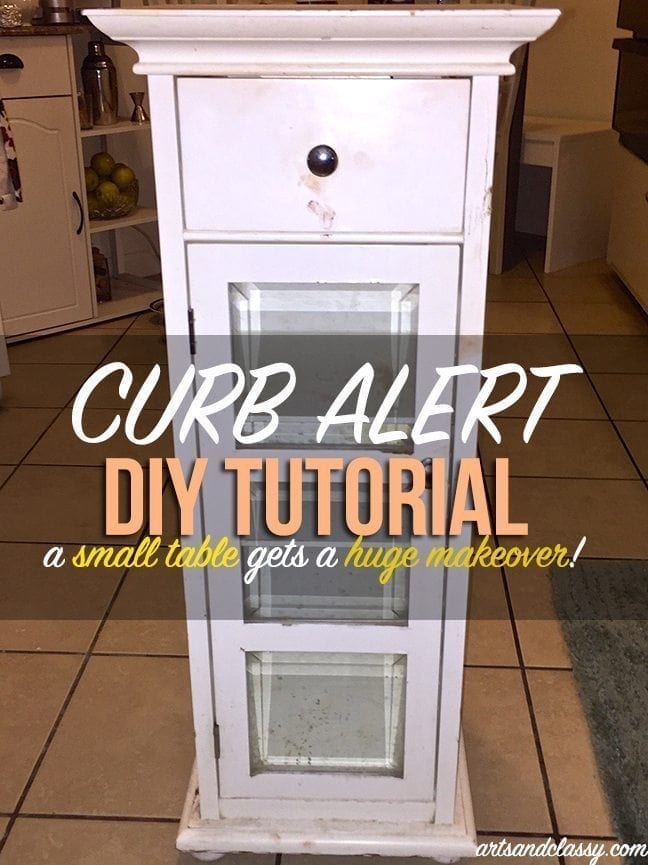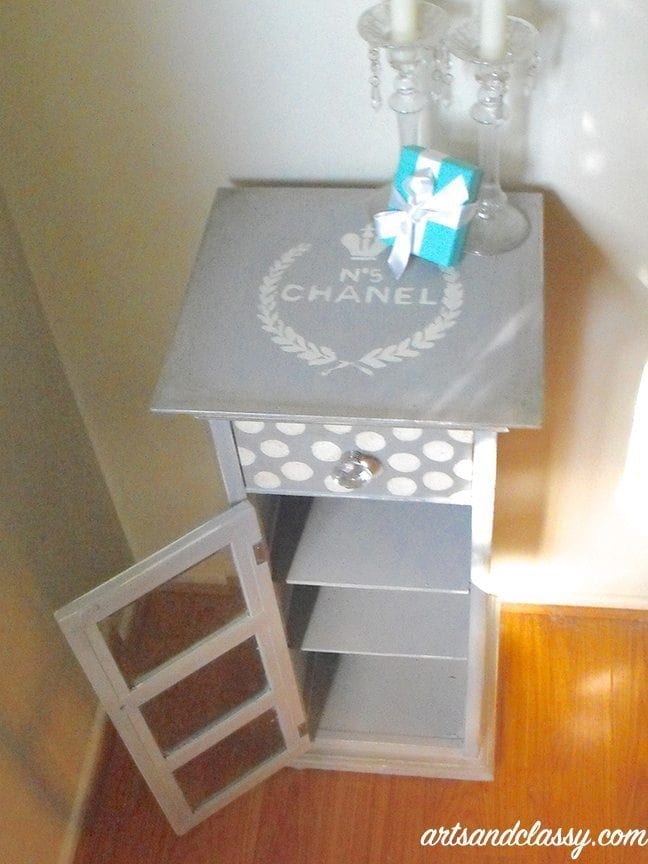 8. ARMCHAIR FIND
I was really excited when my friend told me she was getting rid of some furniture and asked if I wanted it. I picked out a couple of pieces, including this wood dining armchair. All it needed was a fresh coat of paint anyway, so I was glad to have the opportunity to do something a little more fun with it.
I decided to go with a bright, colorful design. I'm really happy with how it turned out and I think it looks great in my home. It's always nice to be able to furniture for free, and this chair is definitely one of my favorite finds. Thanks, friend!
BEFORE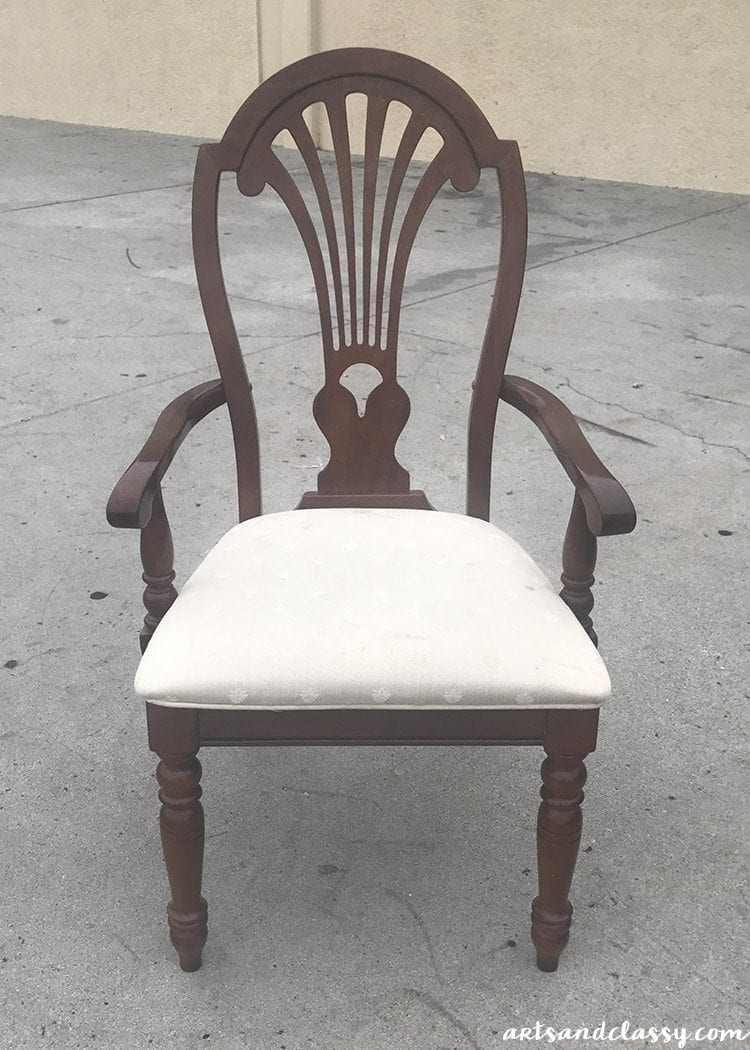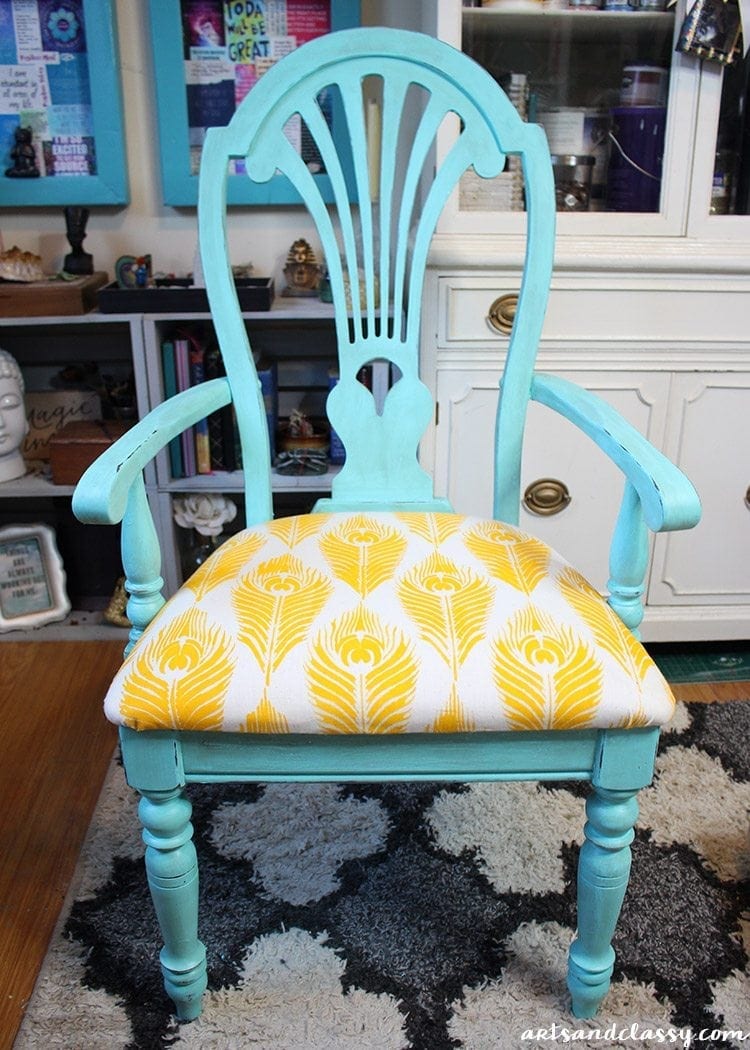 9. COFFEE TABLE FIND
I was driving through the San Fernando Valley one day when I saw a piece of furniture abandoned on the side of the road. It was a drop-leaf coffee table that looked like it had seen better days. The paint was chipped and the wood was scratched, but I could see the potential in it. So, I took it home with me and got to work.
I sanded down the furniture and repainted it a beautiful grey blue color called "Vintage" from DecoArt. Then, I added some gold details to give it a more luxurious look. I finished it off by adding some new hardware. When I was done, I had turned an ordinary piece of furniture into something truly special.
I listed the coffee table for sale online and it didn't take long for someone to snatch it up. A couple from Santa Monica purchased it from me and they were thrilled with the results. They told me that they had been looking for a Paris-inspired coffee table for months, but they hadn't been able to find anything that fit their style and budget. But my coffee table was perfect for them and they were happy to finally have found the perfect piece for their home.
BEFORE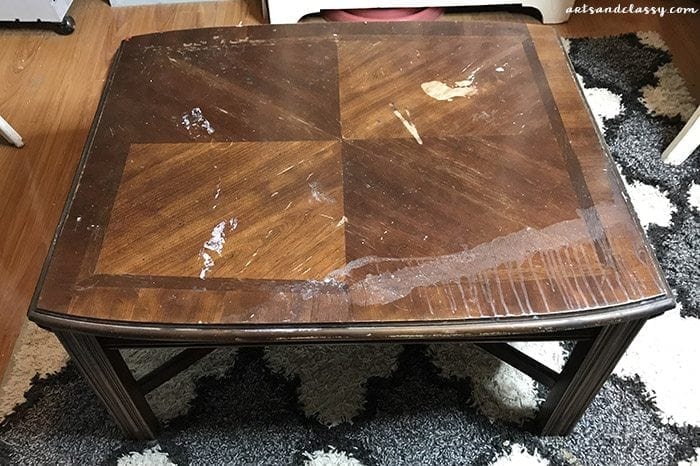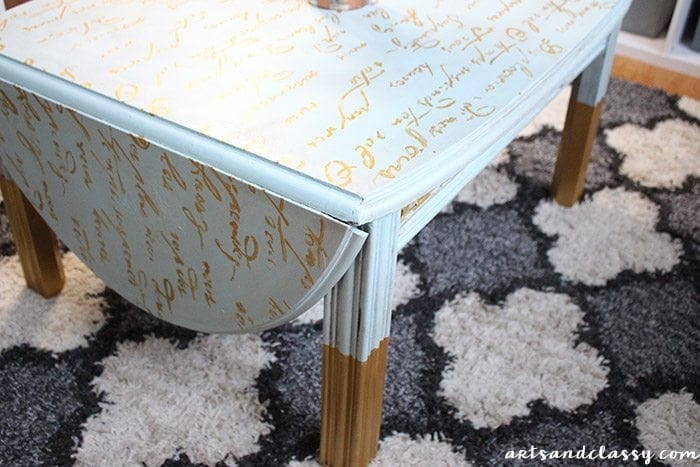 10. CANE BACK CHAIR FIND
Curbside furniture flipping has become something of a hobby for me. I enjoy finding furniture that someone has discarded and giving it new life. This cane back dining chair was one of my early flips and it taught me a lot about upholstering furniture.
The most challenging part of this project was removing the old fabric from the chair. It was clear that the previous owner had put a lot of effort into selecting the fabric, so I wanted to make sure that I chose something that would honor their original vision. In the end, I'm really happy with how this chair turned out. And best of all, it didn't cost me a dime!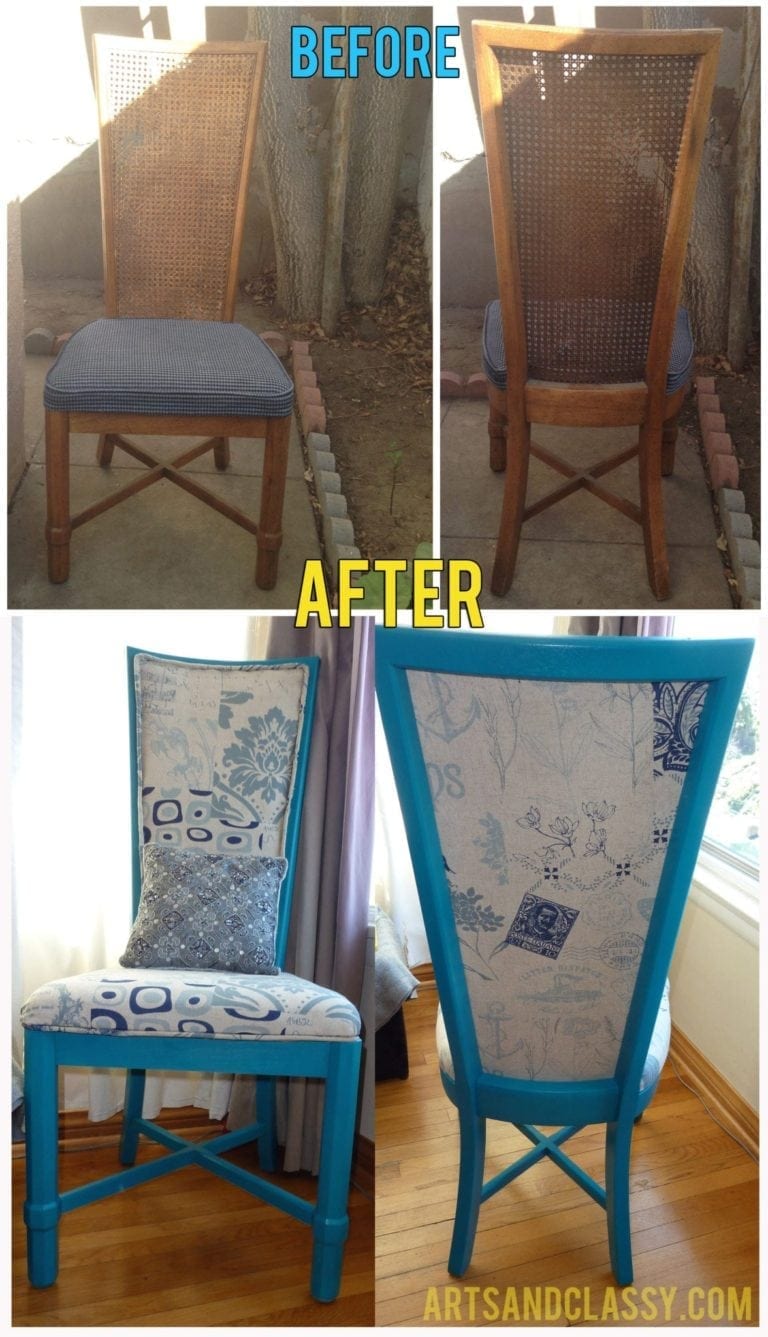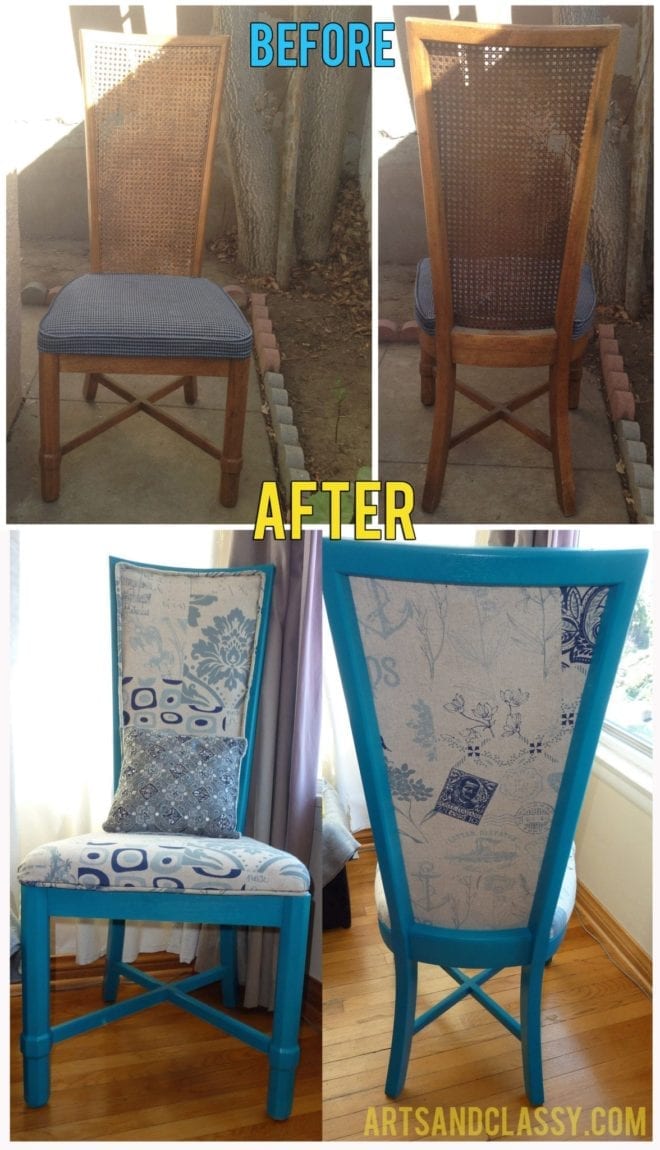 Whether you're drawn to sleek modern styles or cozy country decor, there's a free piece of furniture out there waiting for you to give it a new life. So don't wait – start browsing through those garage sales, online classifieds, and curbside piles today! And make sure you follow me on Instagram, Pinterest, and TikTok for more ideas on how to style your newly revamped space.
If you liked this project, you may also like: