In the recent past, I flipped a French Provincial dresser that I purchased on the side of the road for $40. Once I flipped this DIY furniture piece, I listed it online and someone purchased it in San Francisco!
I was very excited when that day came. Since that piece shipped, my boyfriend was able to move his original dresser (that was in storage) into our bedroom.
He was kind enough to agree to let me get creative with this piece.
I didn't really know what I wanted to do with it, but I did know I wanted to lighten it up a bit. I am not a huge fan of dark furniture. This piece was just not my style at all. I had to add some personality and femininity to this piece to match the rest of the decor in the room. As you can see it acts as a TV and Xbox 360 stand in my bedroom.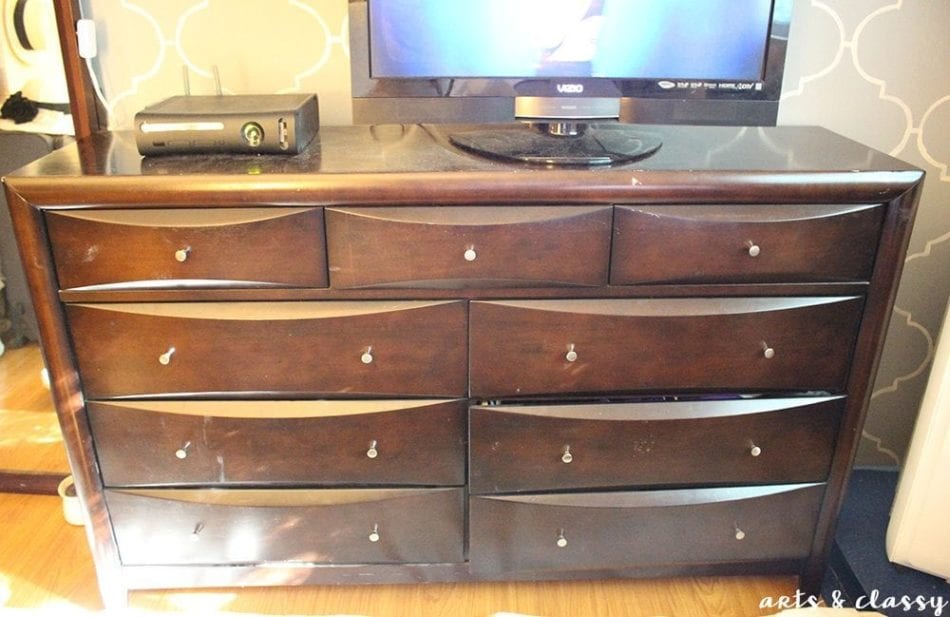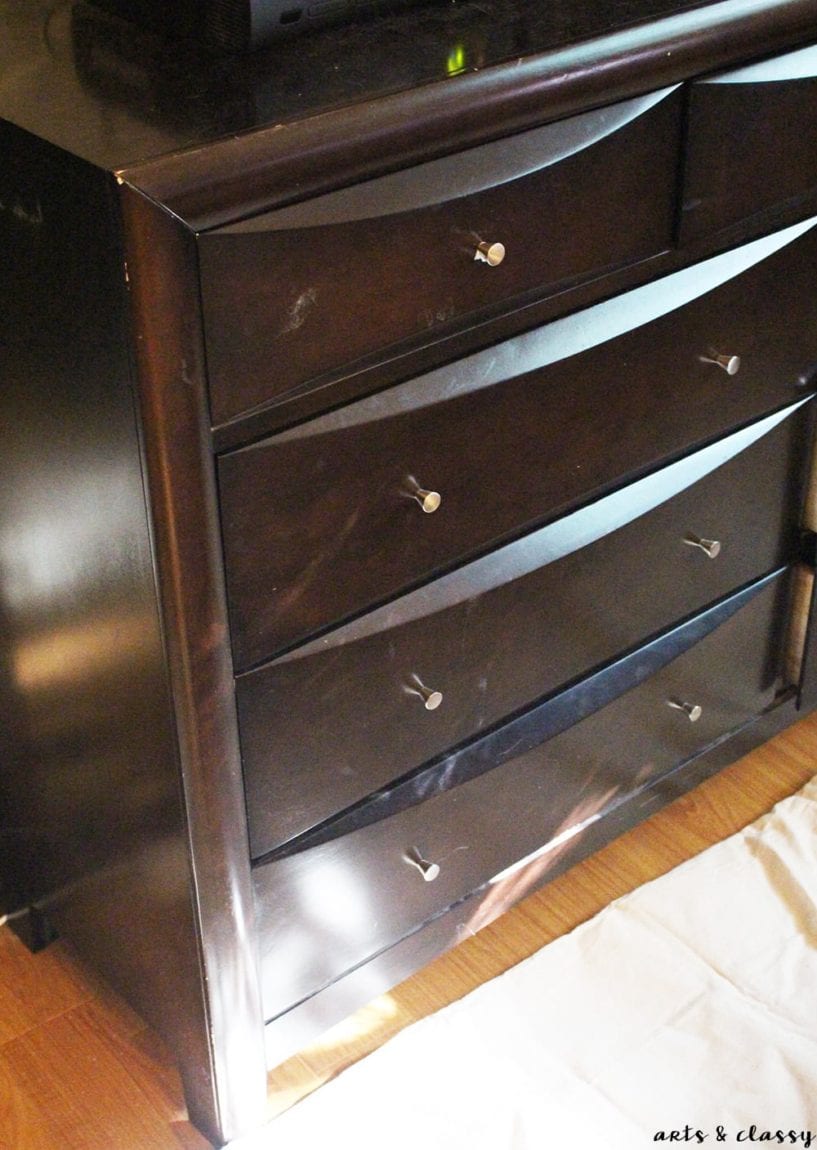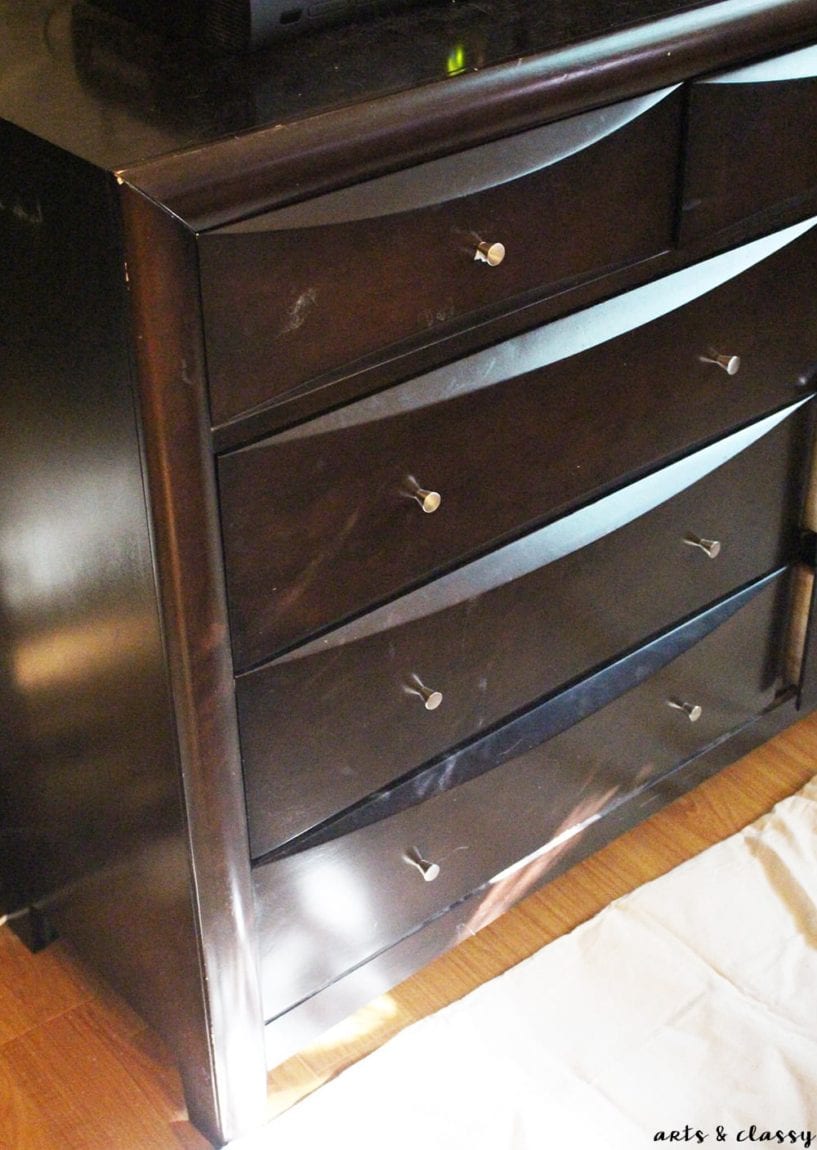 Supplies needed for this DIY Project.
Chalk paint – Rustoleum chalk paint "serenity blue": Behr acrylic latex"aqua fresco": Behr acrylic latex "cottage white" for the Behr brands, I used a DIY recipe to create my own chalk paint. I did this on my last DIY furniture dresser flip.
Metallic gold paint
Stencil creme – Charcoal grey
Plastic container for metallic paint

Blue painters tape

Small artist brush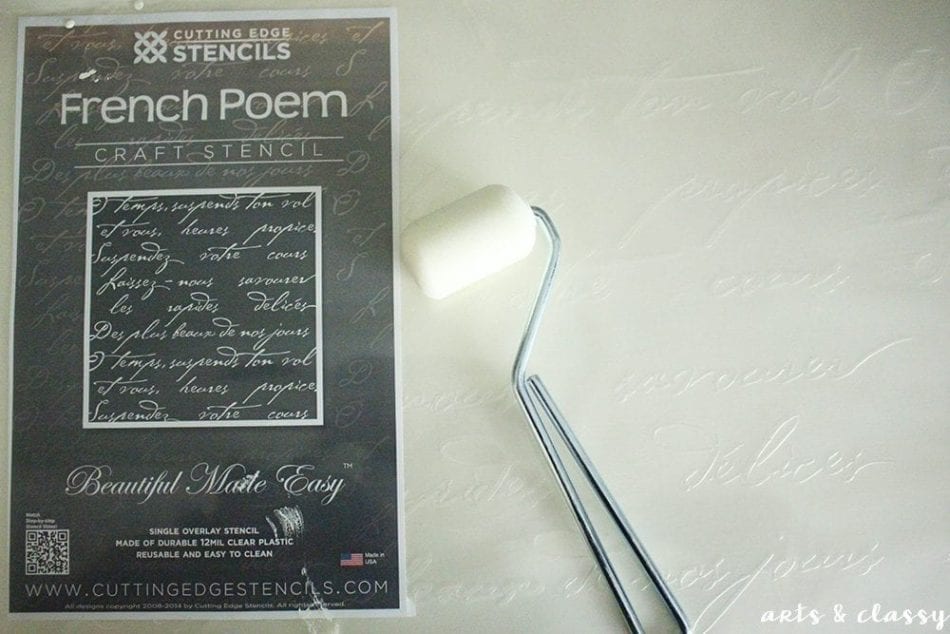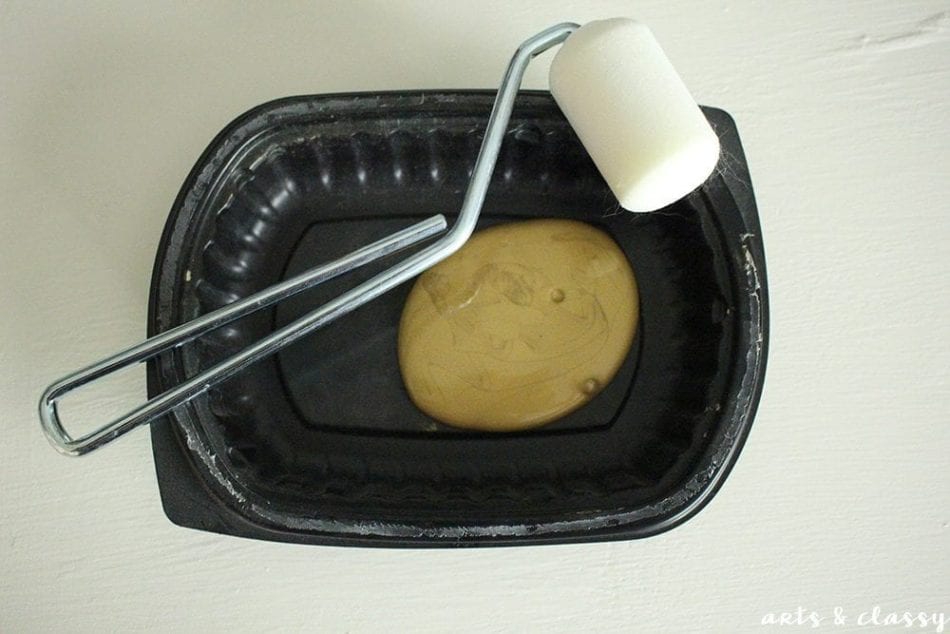 STEP 1
I used my "Cottage White" color chalk paint and painted the exterior frame of the dresser. This required a couple of coats but it was really nice to not have to worry about the wood stain bleeding through. No sanding required. This is the perfect paint for a person living in an apartment.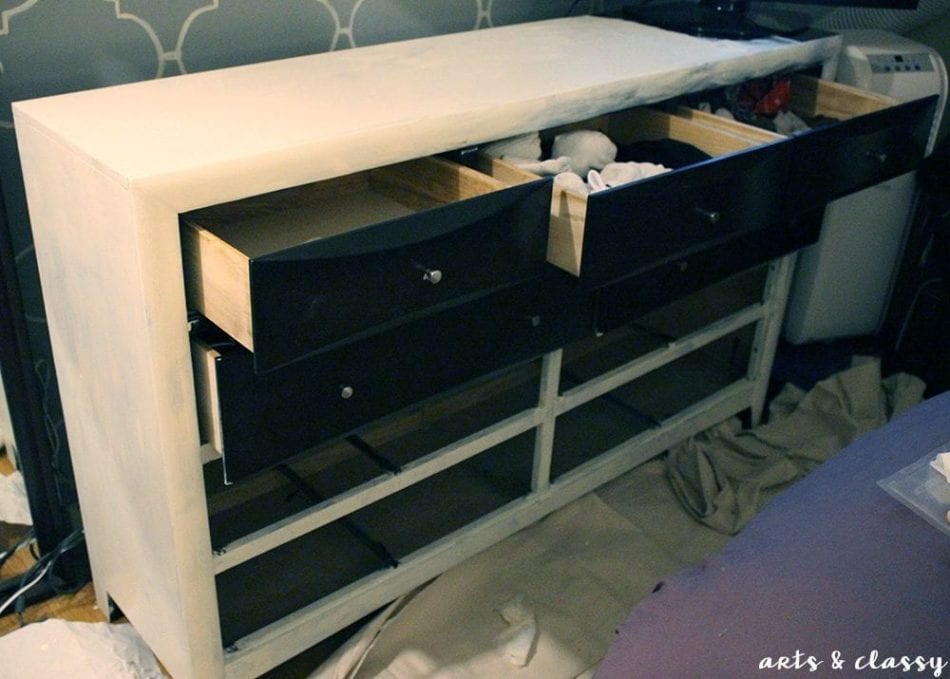 STEP 2
I used my stencil and lined it up on the left side. I used my blue tape to secure the corners. I used my foam roller that I dabbed a few times prior to rolling paint on the stencil.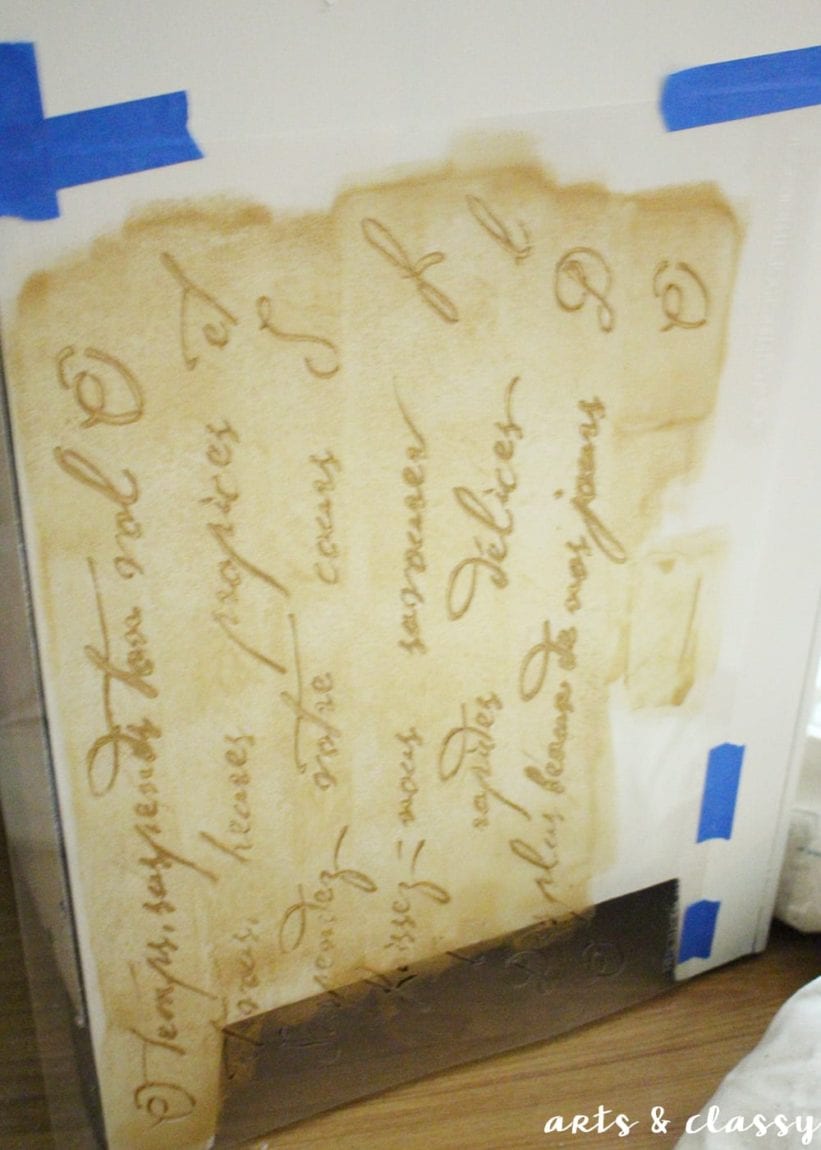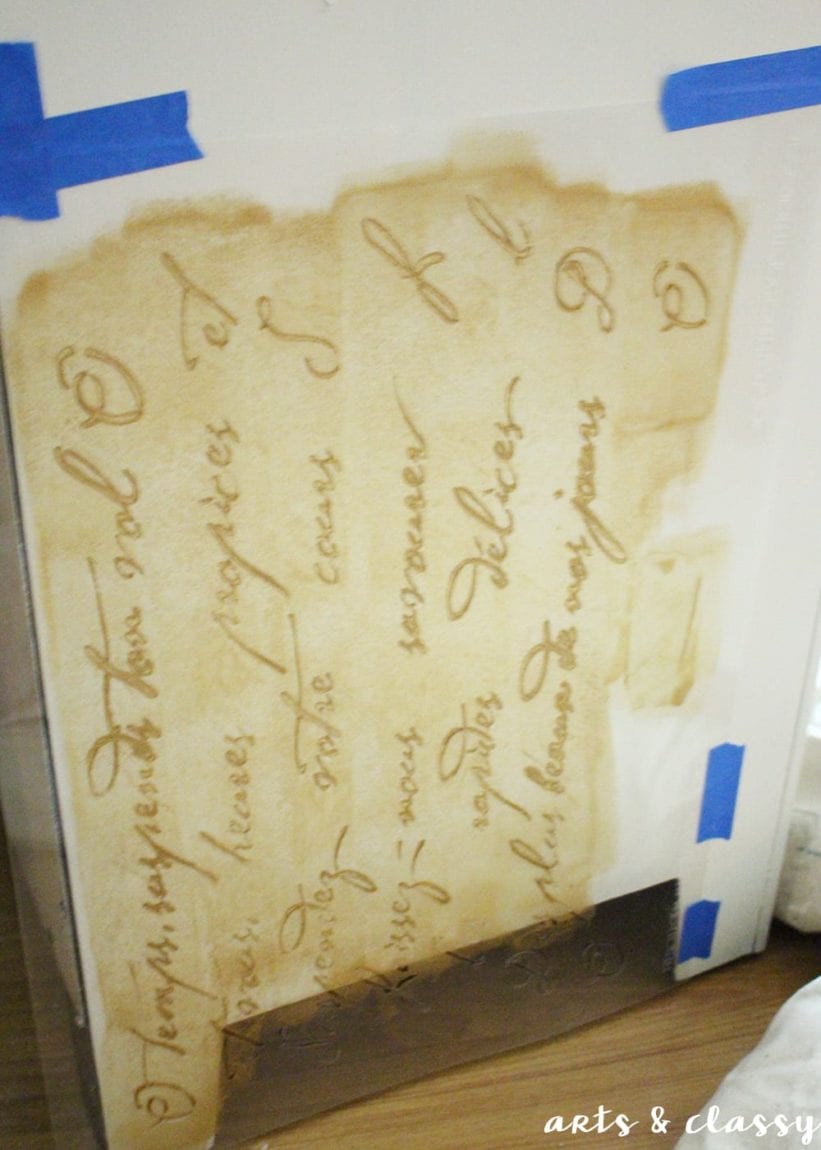 Step 3
I continued this pattern around the perimeter of the dresser. While also painting 7 of the 9 drawers with chalk paint called "Serenity Blue." The last 2 drawers I painted with an angled paint brush & "Aqua Fresco."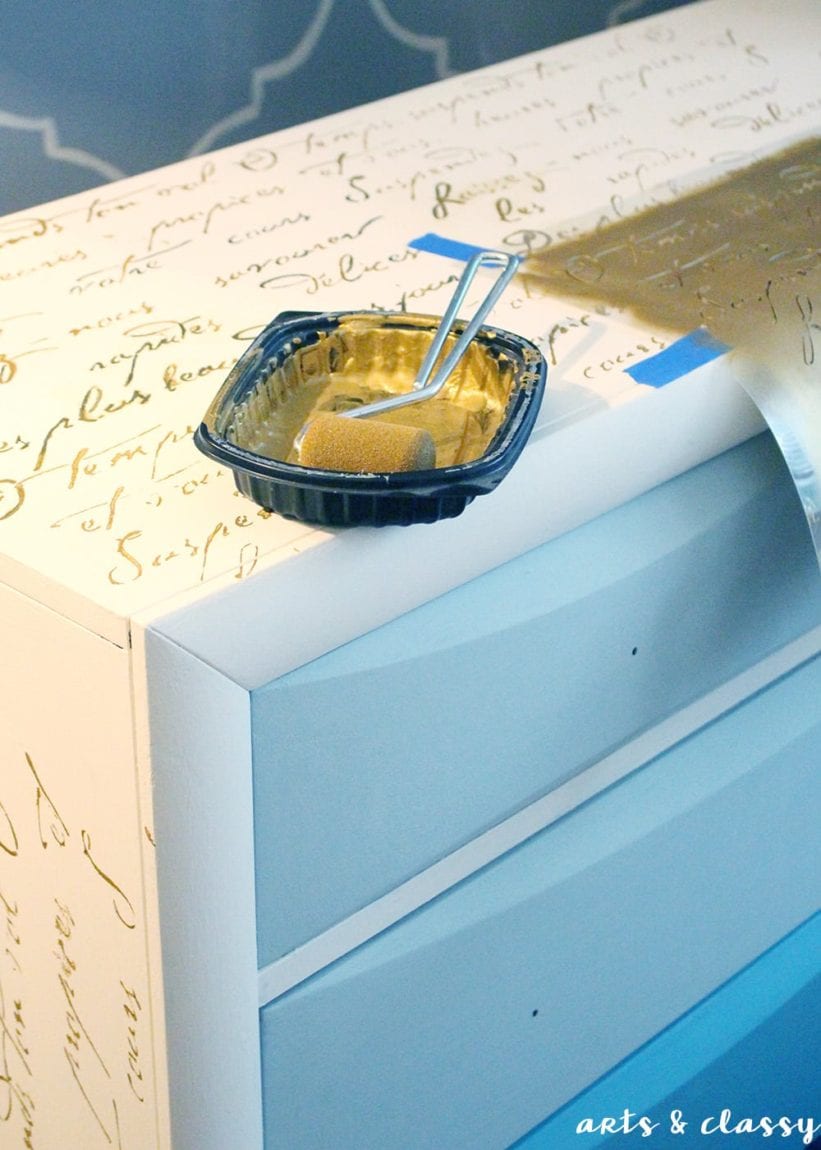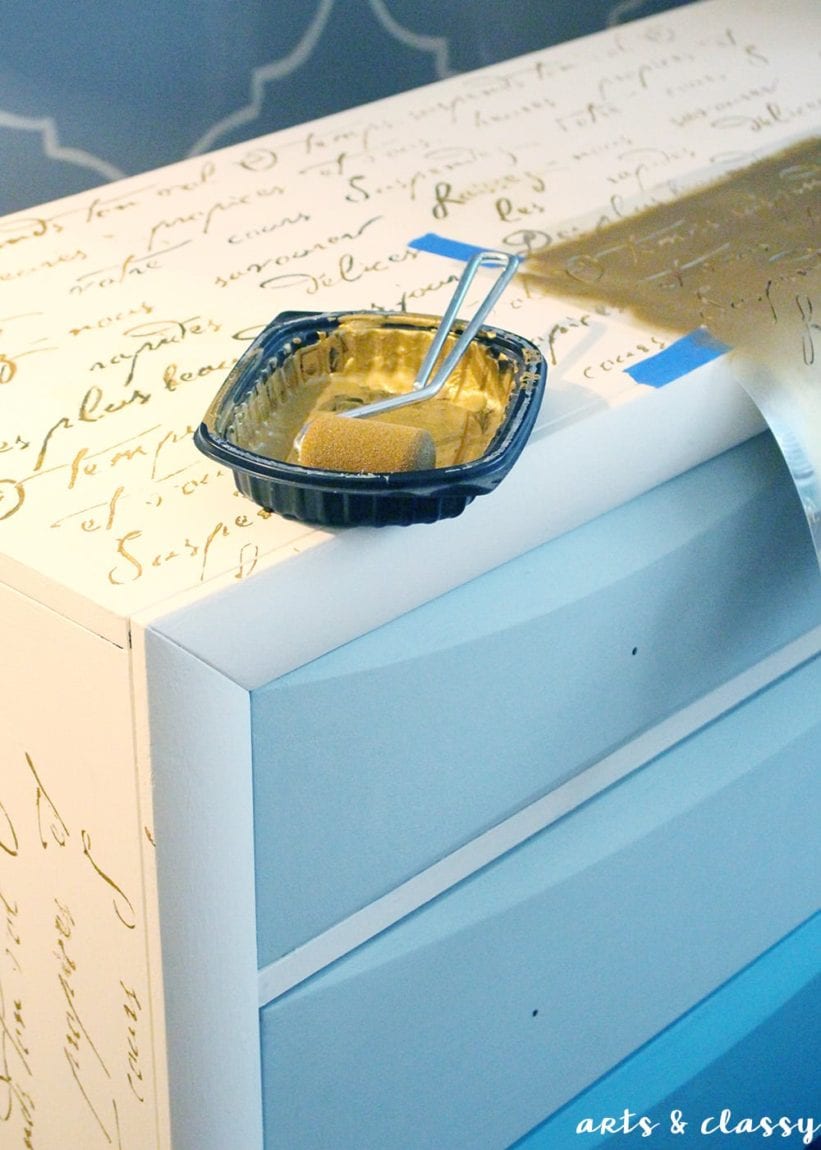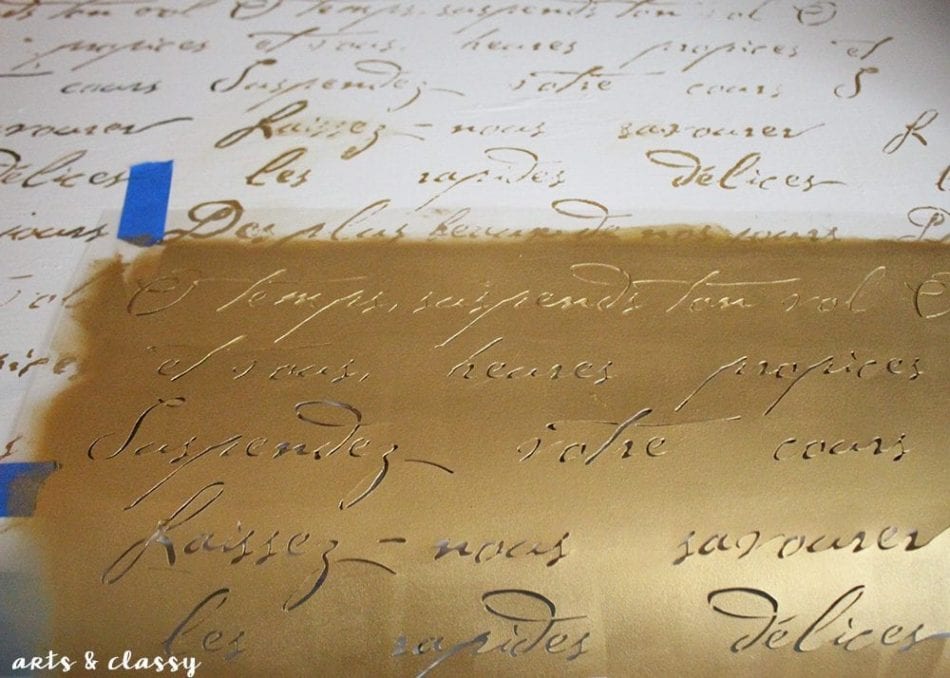 Step 4
I went back over some of the troublesome areas that either didn't make it through the stencil or bled through. This was a bit of a struggle with this stencil.
I had to clean it out frequently too because the paint would get stuck and then build up.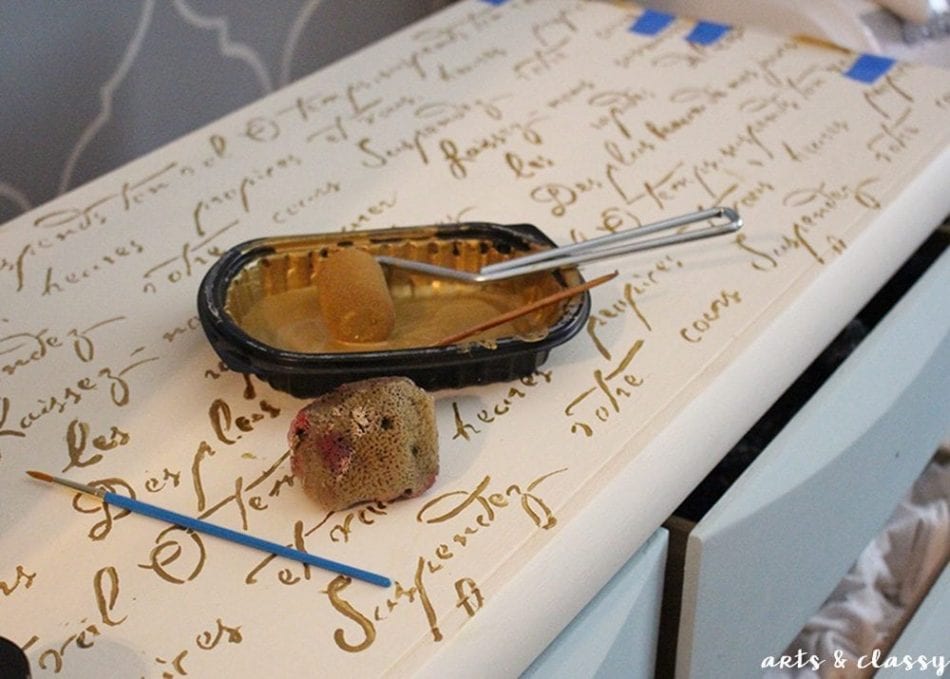 I also had a fleur de lis stencil that came with this one that fit perfectly for the larger drawers. I used the sponge for this application along with blue tape to secure the stencil to prevent movement. This stencil was a lot easier to work with.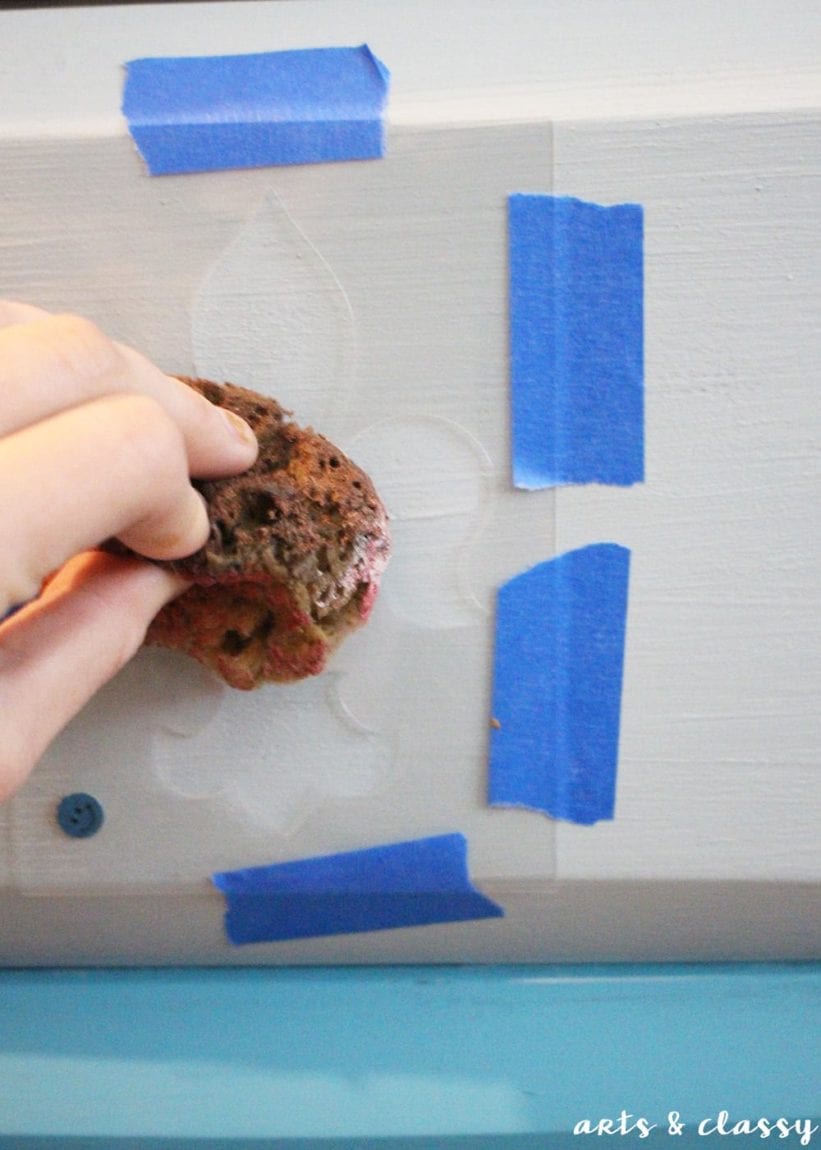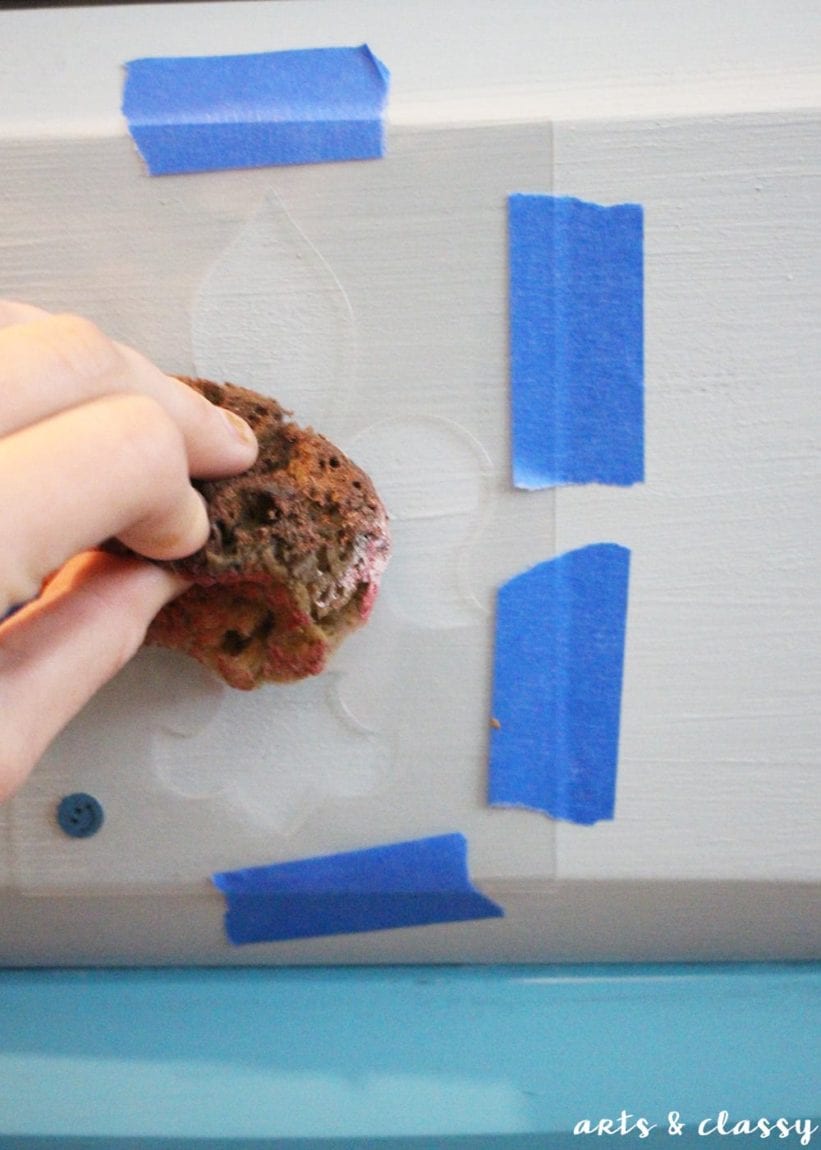 Step 5
I ordered new hardware! I was not digging the original hardware that was narrow and ugly. I decided to go more of the Art Deco route with the drawer pulls. These vintage decorative knobs come in a pack of 10 with breakaway screws.
Perfect when you don't know the depth of the drawer front.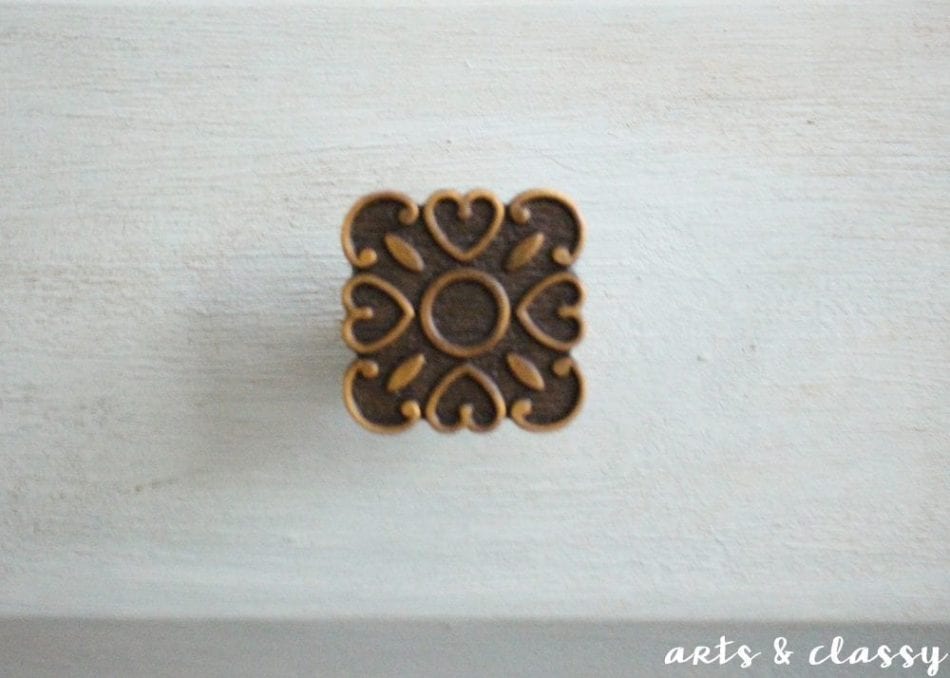 Step 6
Once everything dried, I went over the entire piece with clear furniture wax to protect and seal the paint from chipping in the future. I applied this with a washcloth/rag in small circular motions.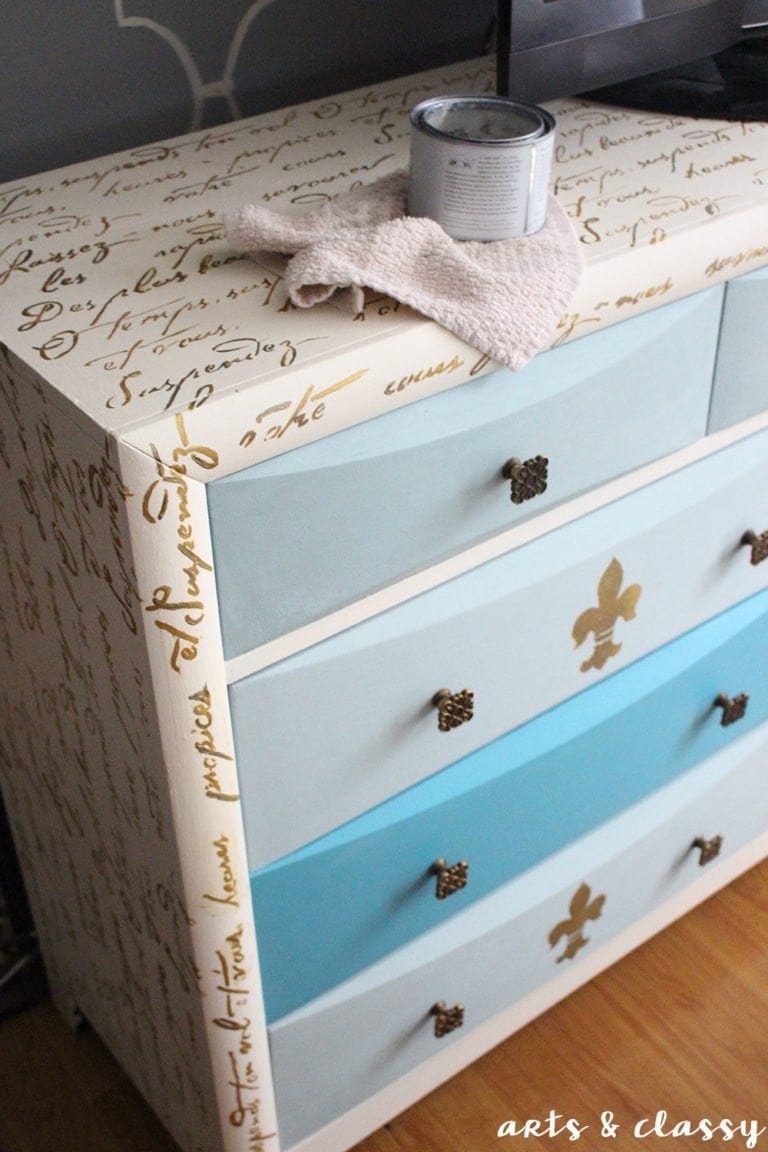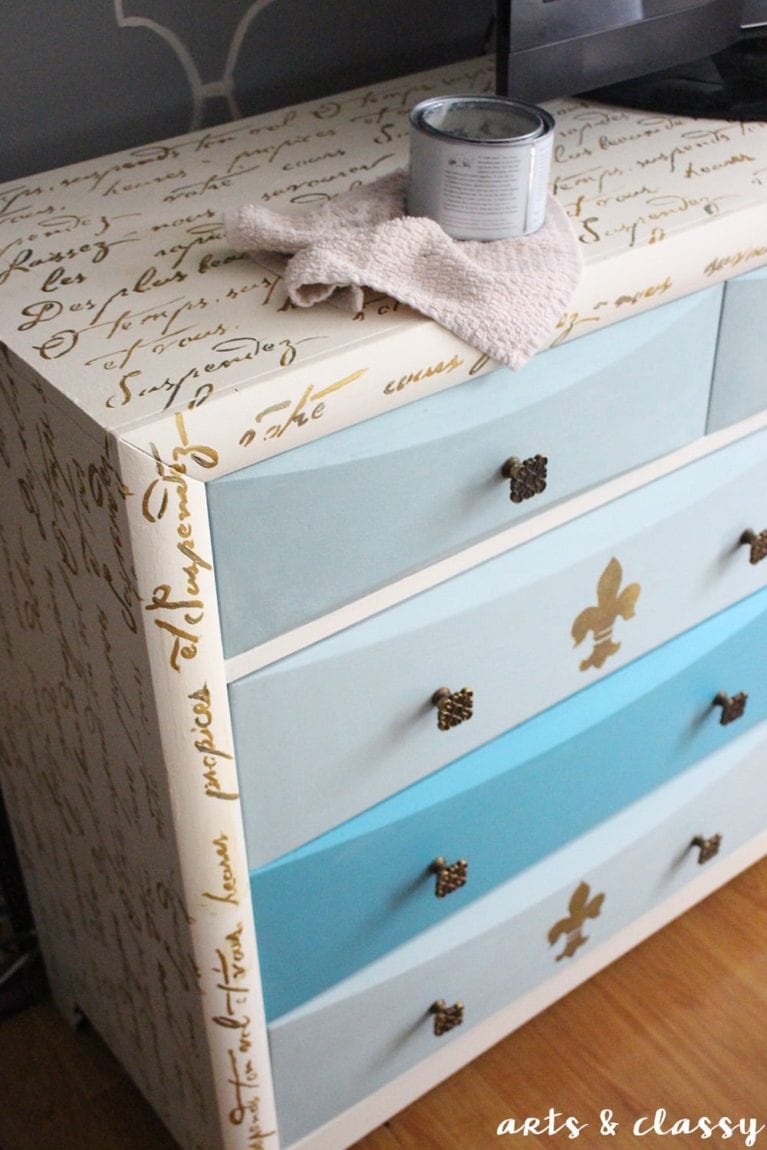 Step 7
I applied a few layers of dark brown furniture wax to add some patina and character to this piece. I thought it would be a cool look over the script. With a rag in small circular motions. I wanted it to have the look of reading an old piece of paper.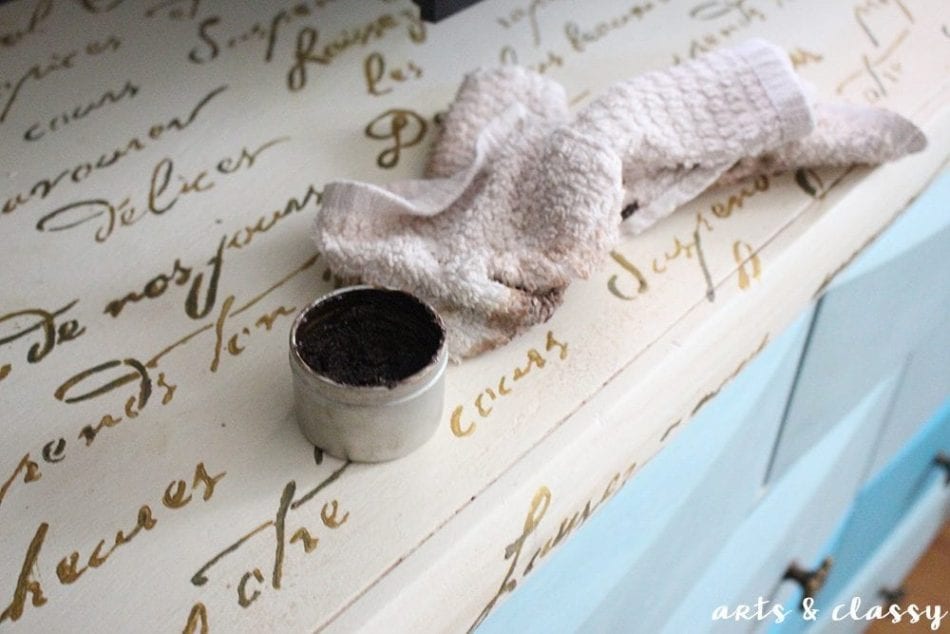 Step 8
I added some Autumn decorations to this piece to get a little festive for the holidays! I did my shopping for the decor at The Dollar Tree & a grocery store (for the pumpkins).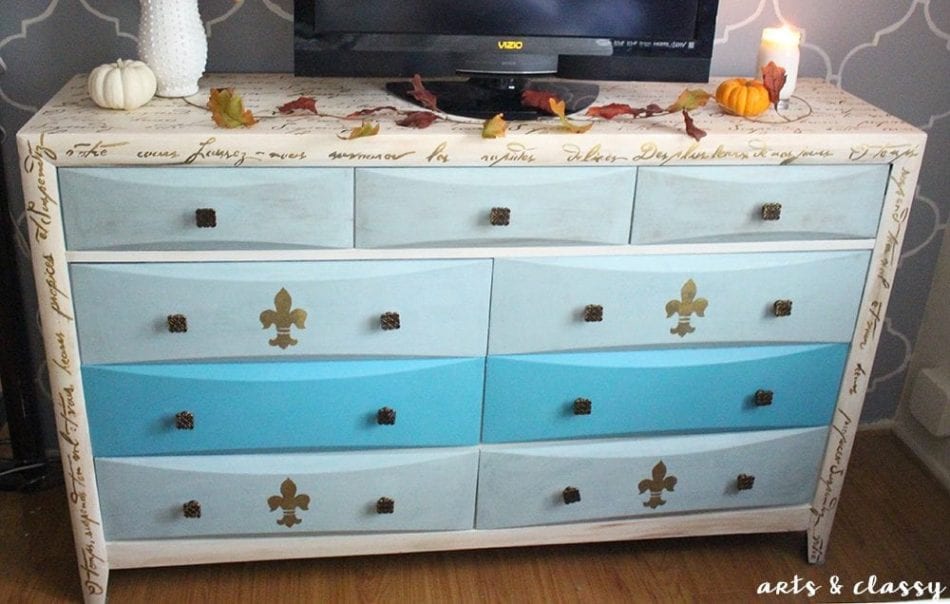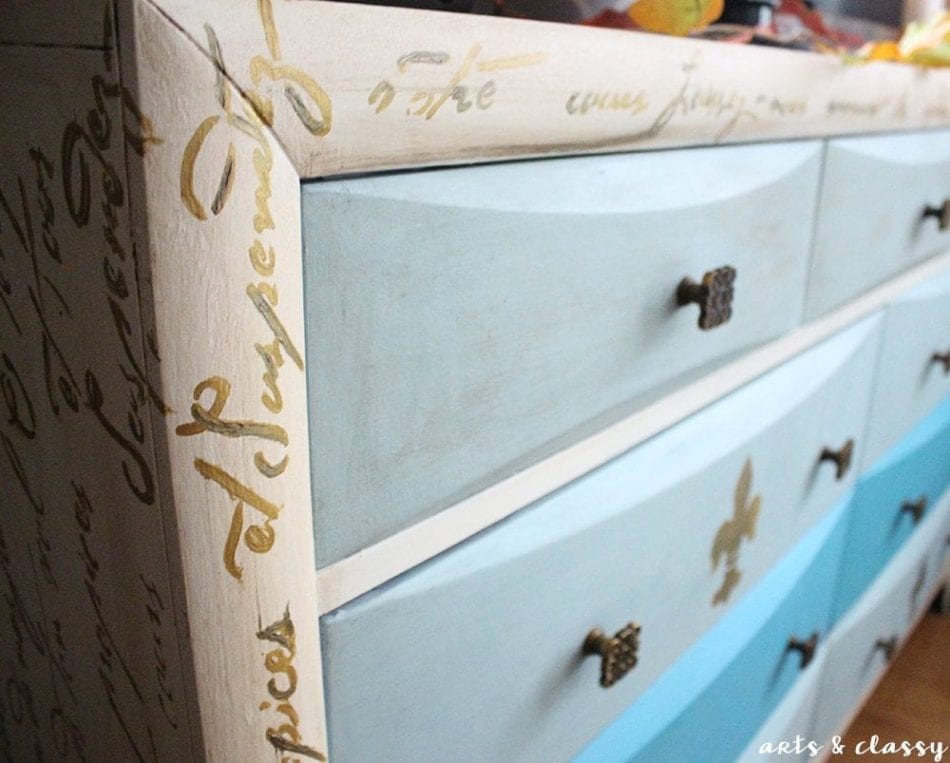 I found these leaves at the Dollar Tree, and by swapping out some other flowers from this vase it was easy to add some fall color to the room! Even the vines came from the same place.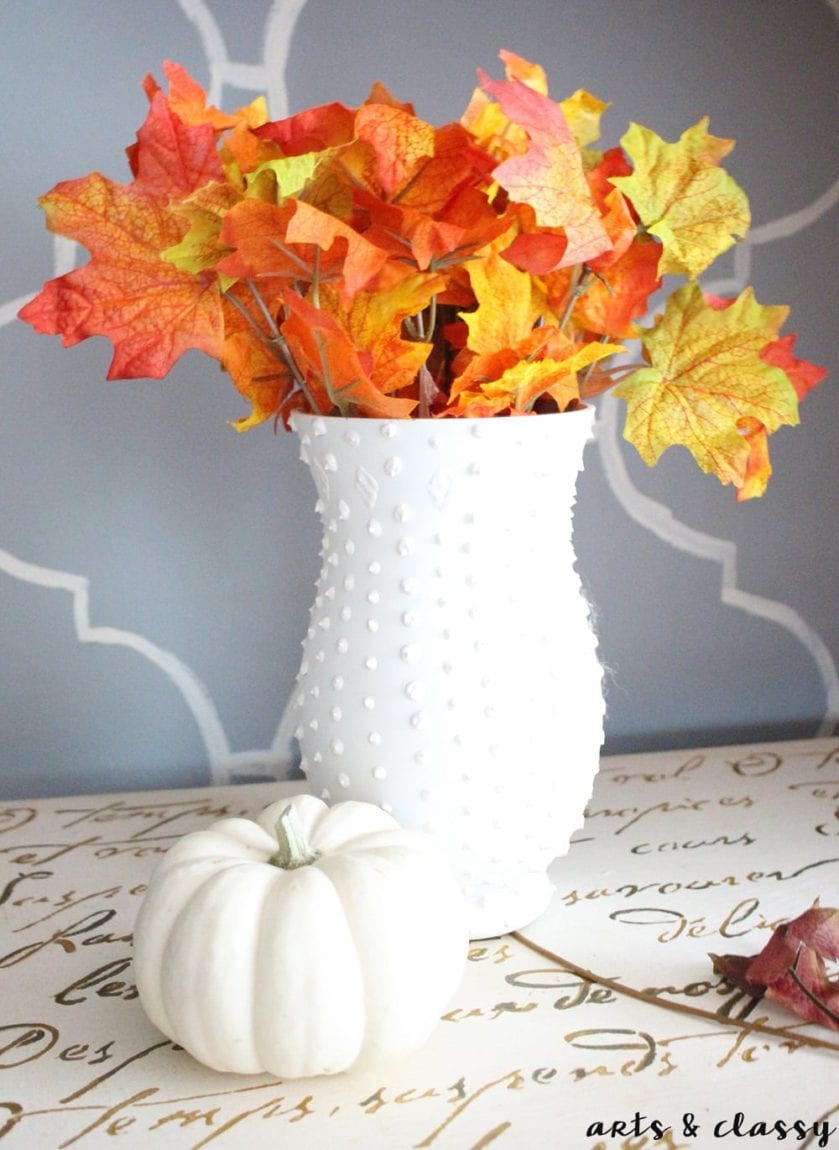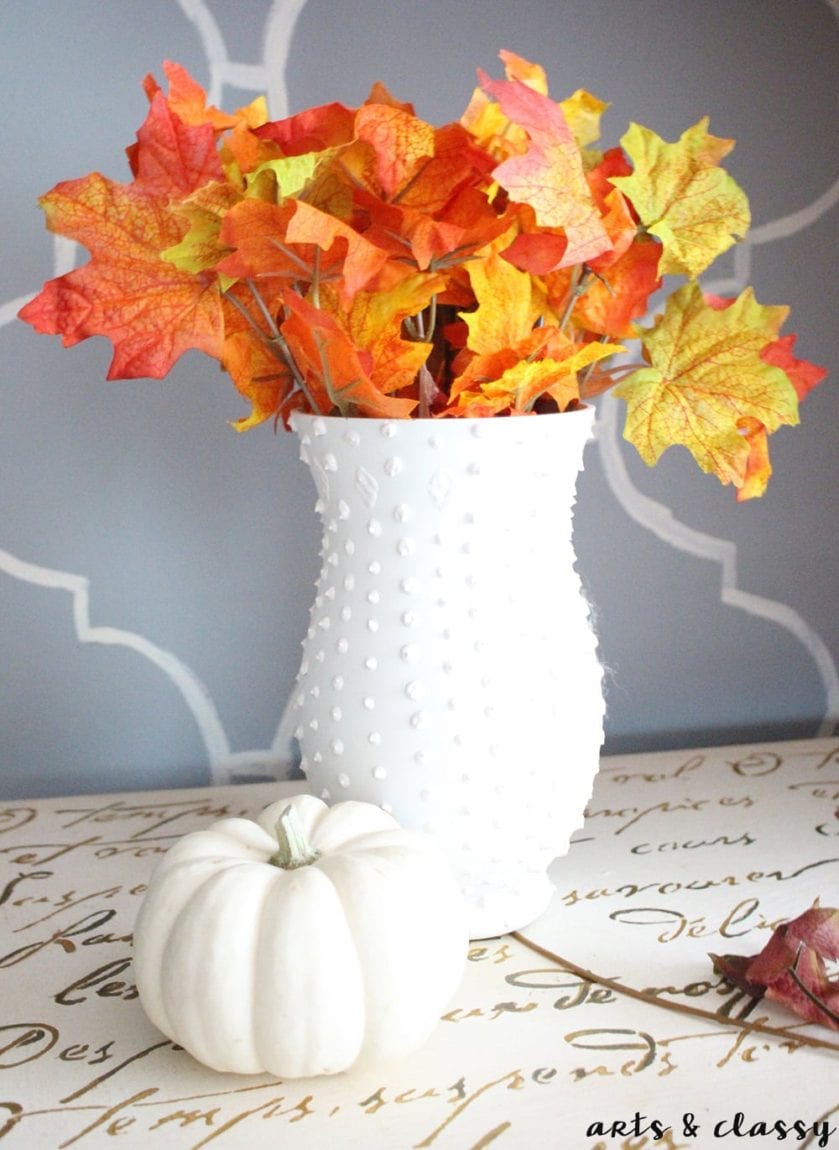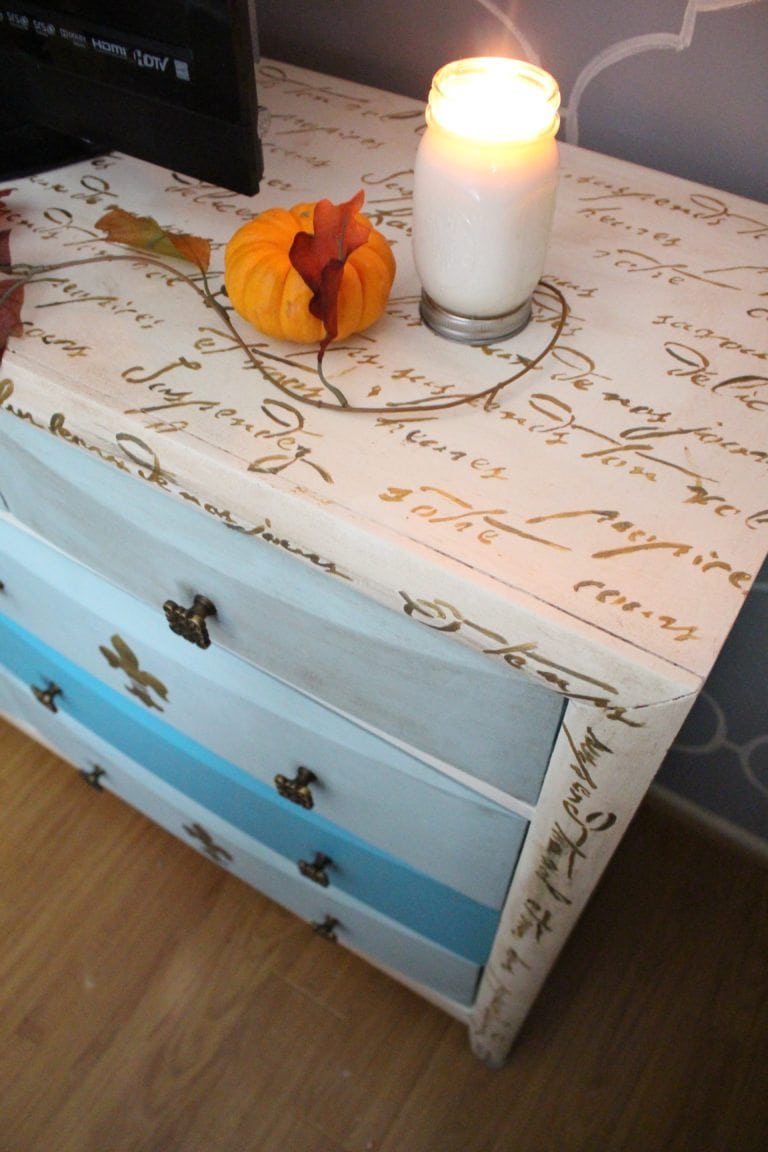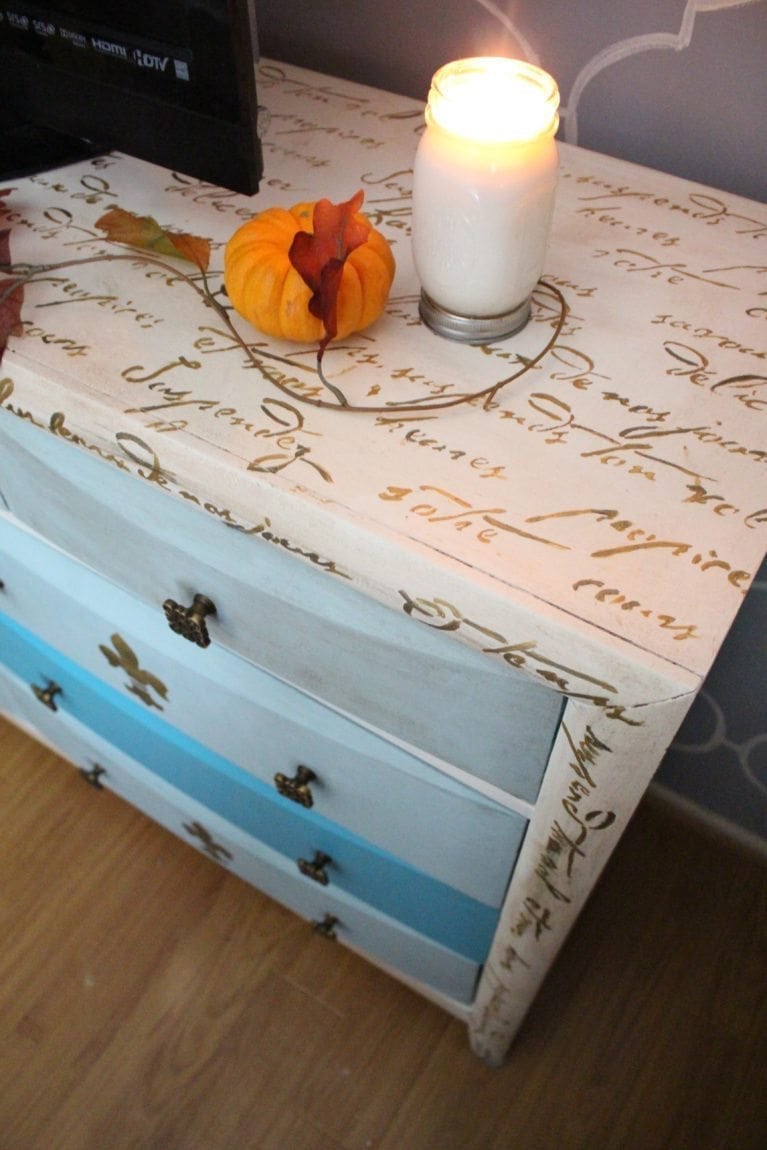 There you have it! My now autumn themed out bedroom.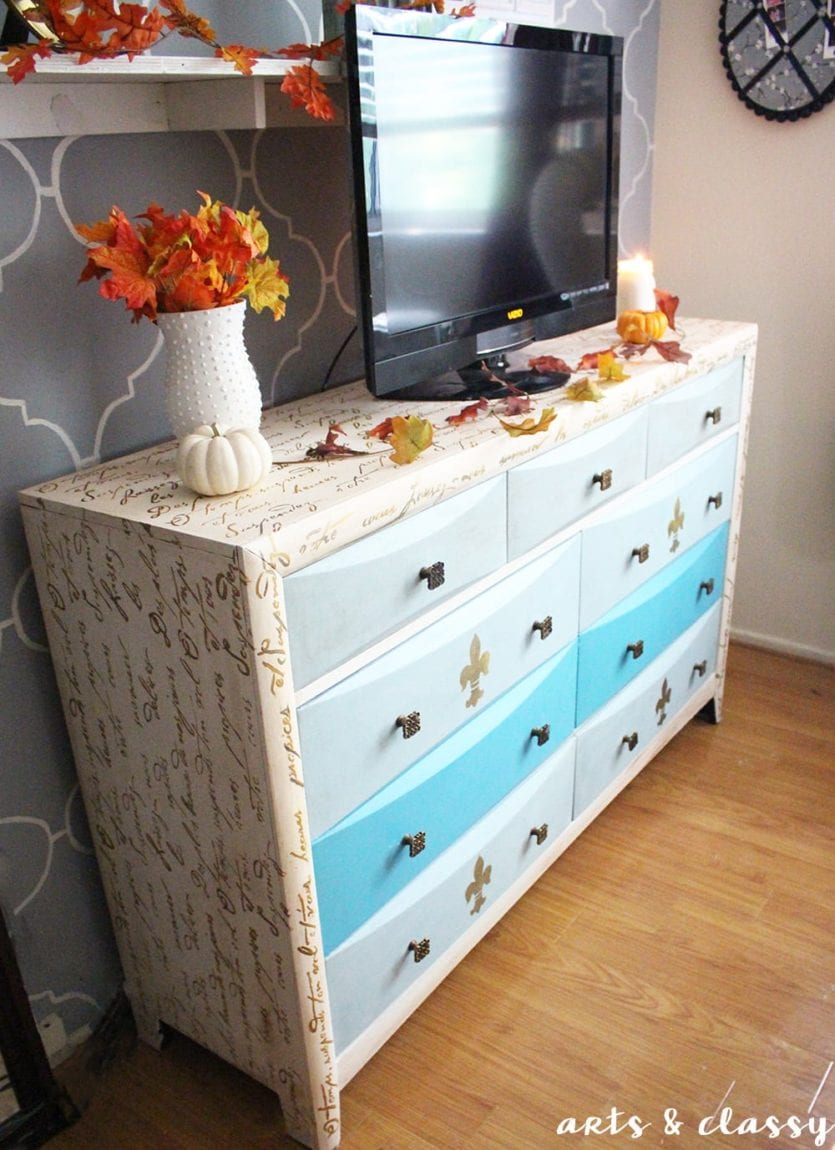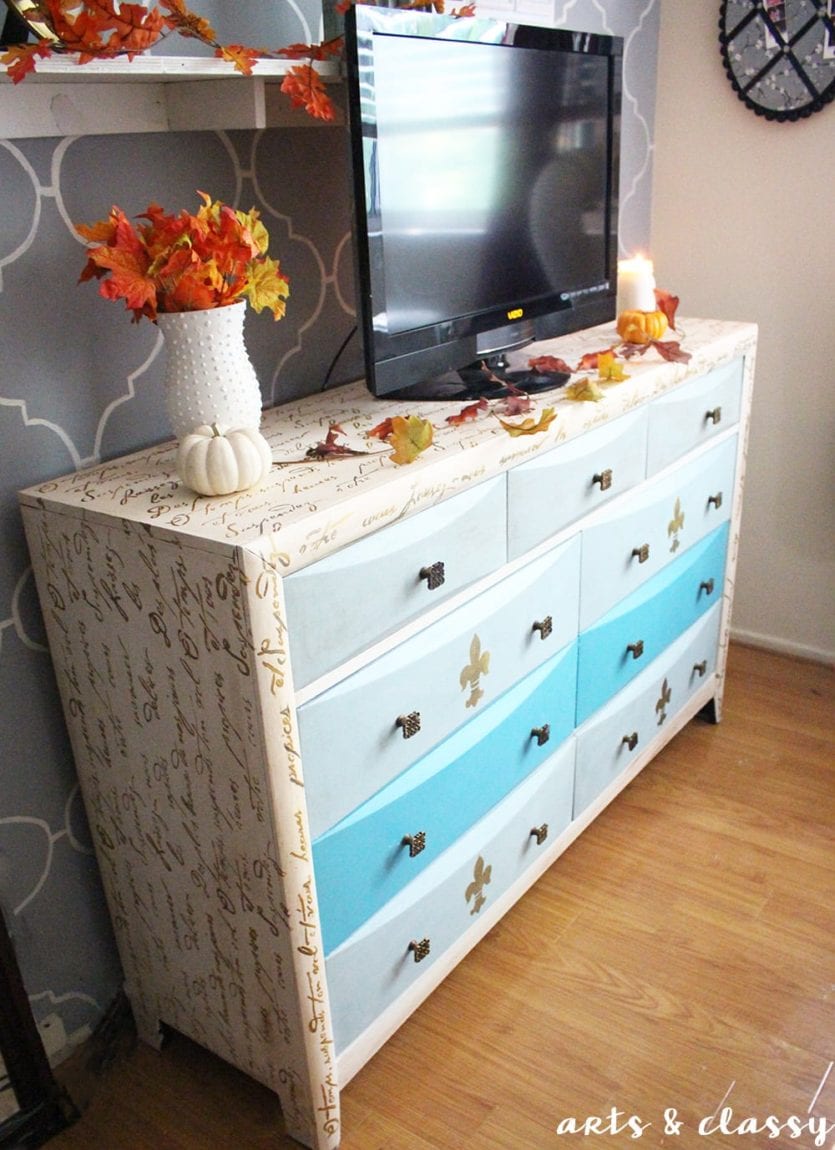 What do you think? Please let me know in the comments below!
Now on to the exciting part… I am hosting a $50 giveaway so one of my lucky readers can win their choice of stencil from CuttingEdgeStencils.com.
See widget below on more details on how to enter to win. This giveaway will last thru October 31st, 2016 at 11:59pm PST.
$50 Giftcard to Cutting Edge Stencils for a stencil of your choice.

If you found this post inspiring or helpful, don't forget to pin to your pinterest boards.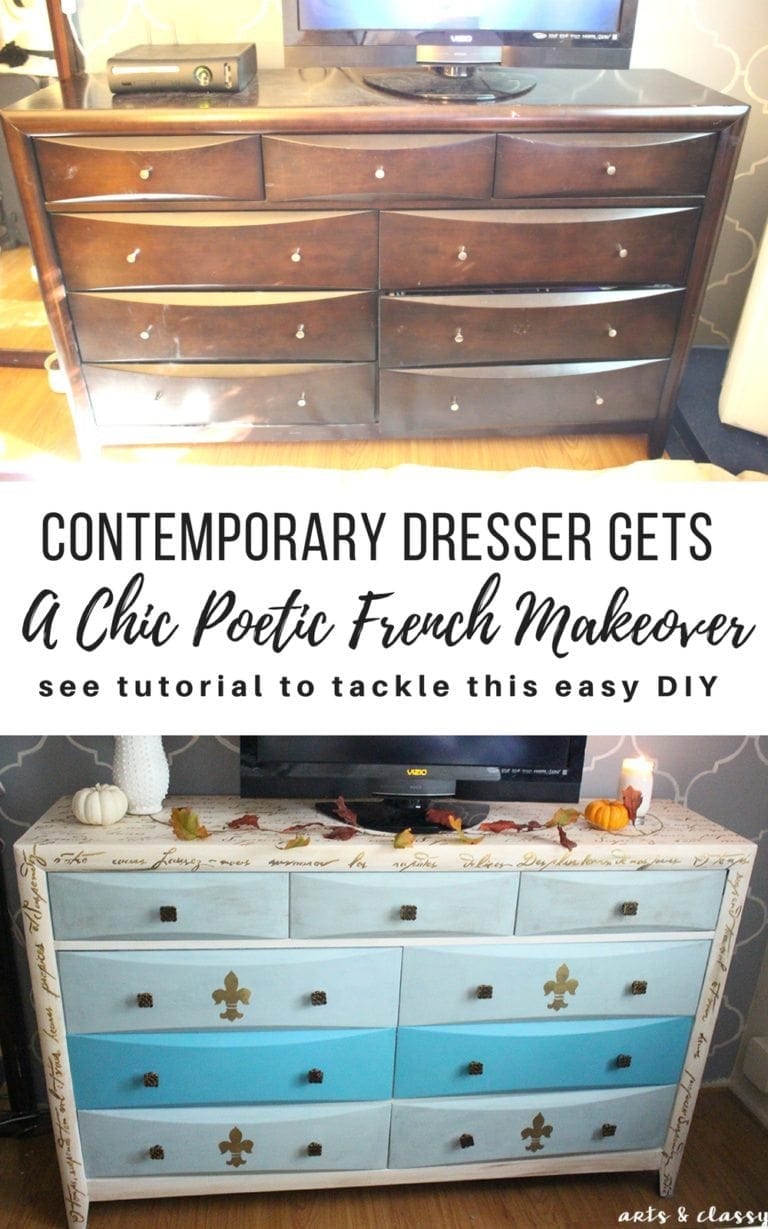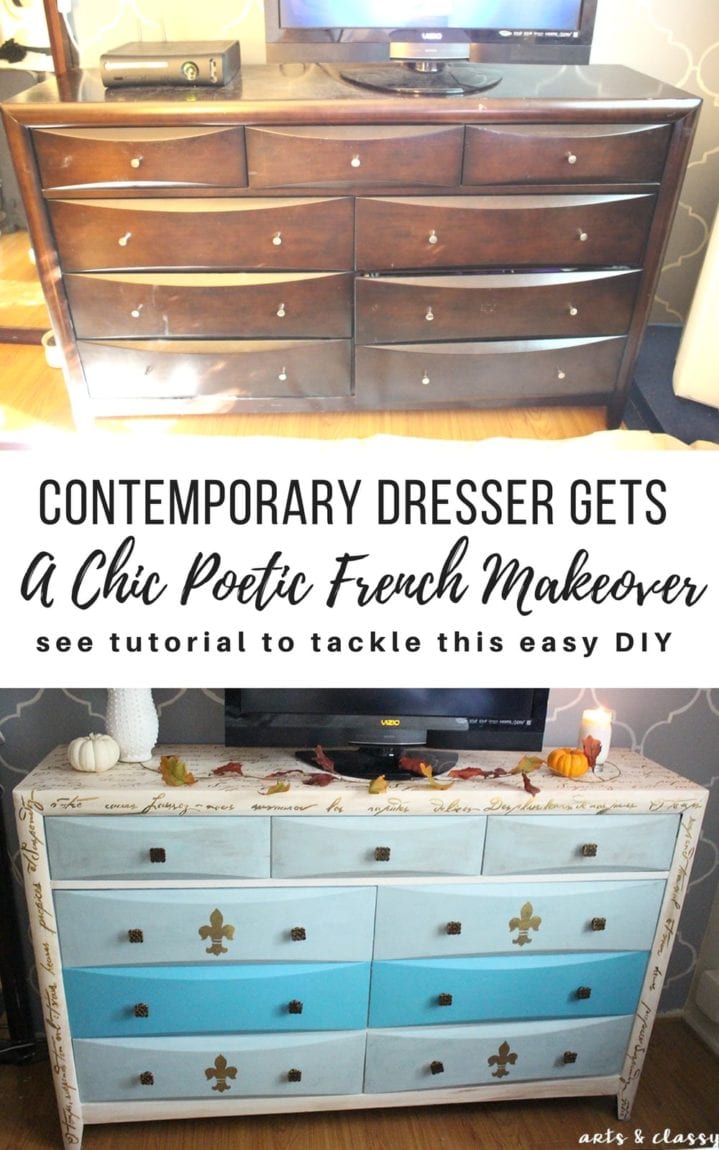 *This post was sponsored. However, the opinions expressed are entirely my own and authentic to all things Arts & Classy.