*This post has been sponsored by NewAir. However, all opinions expressed are entirely my own.
Sometimes I am surprised at myself when I can reconfigure my small space to add new cool features to it. I have been in the same apartment now for over 2.5 years. If you know me well, you realize this is actually a long time. I am usually in a frenzy about moving, decorating a new space, or looking for a new spot to move to. Life of a twenty-something living in LA.
Now I am more grounded and settled. I have been happy that I have been able to nest in this space a bit more.
More importantly, I am now 31 so some adulting is in order. My first project to add more elegance to my space was to create a more function-specific space for a wine bar! I am a total wine-o and I was thinking a wine bar upgrade was in order to really get into my thirties properly.
I have had a little bar cart from Ikea that I received from a show I worked on for a couple of years and it is the perfect size for my small irregularly shaped kitchen. I didn't think a new bar cart was in order for the next spot I move to. Here are some before-progression photos from a wall stencil makeover I did in early 2015.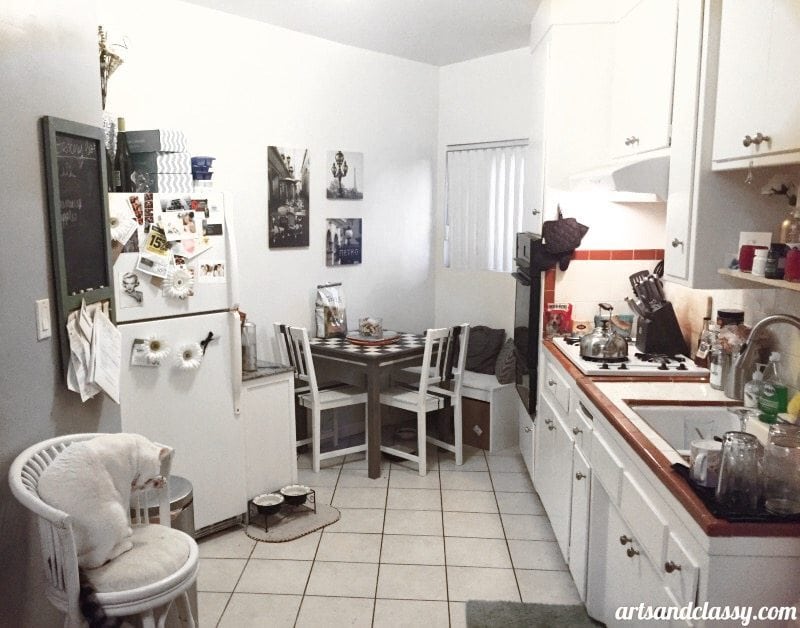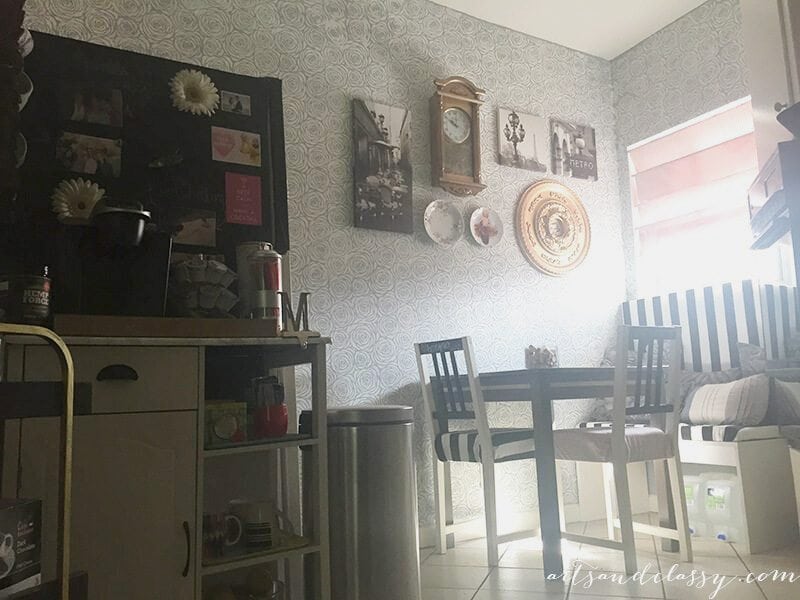 Step 1 in adulting…
Upgrade to a NewAir wine cooler! Check. What I fell in love with about this compressor cooler is that it has a dual temperature setting to perfectly store both white and red wine.
Did I mention that it can store up to 29 wine bottles? The party will be at my place y'all.
Since I am a renter, I cannot install this unit on my countertop. I decided to let it stay freestanding in my kitchen.
The cooler is just under the height of a standard countertop for easy under-the-counter installation in your kitchen. You can even reverse the swing of the door to suit the layout of your room perfectly.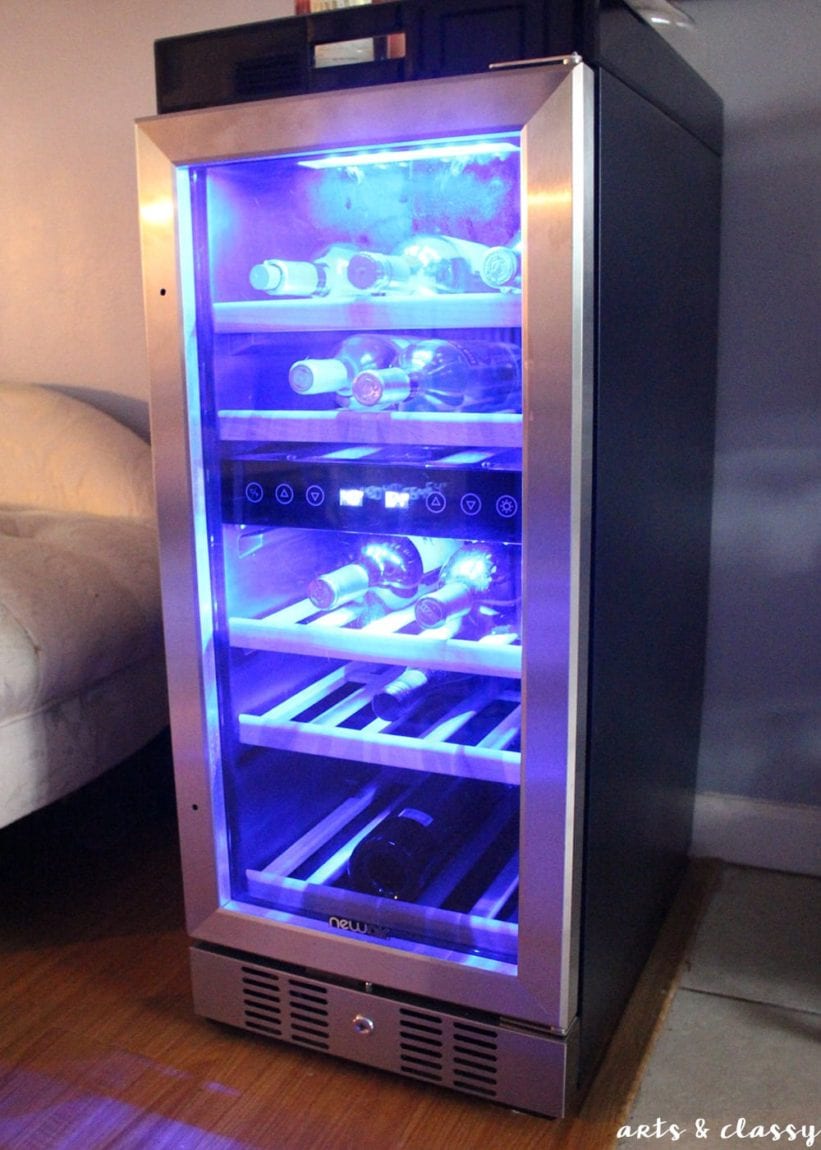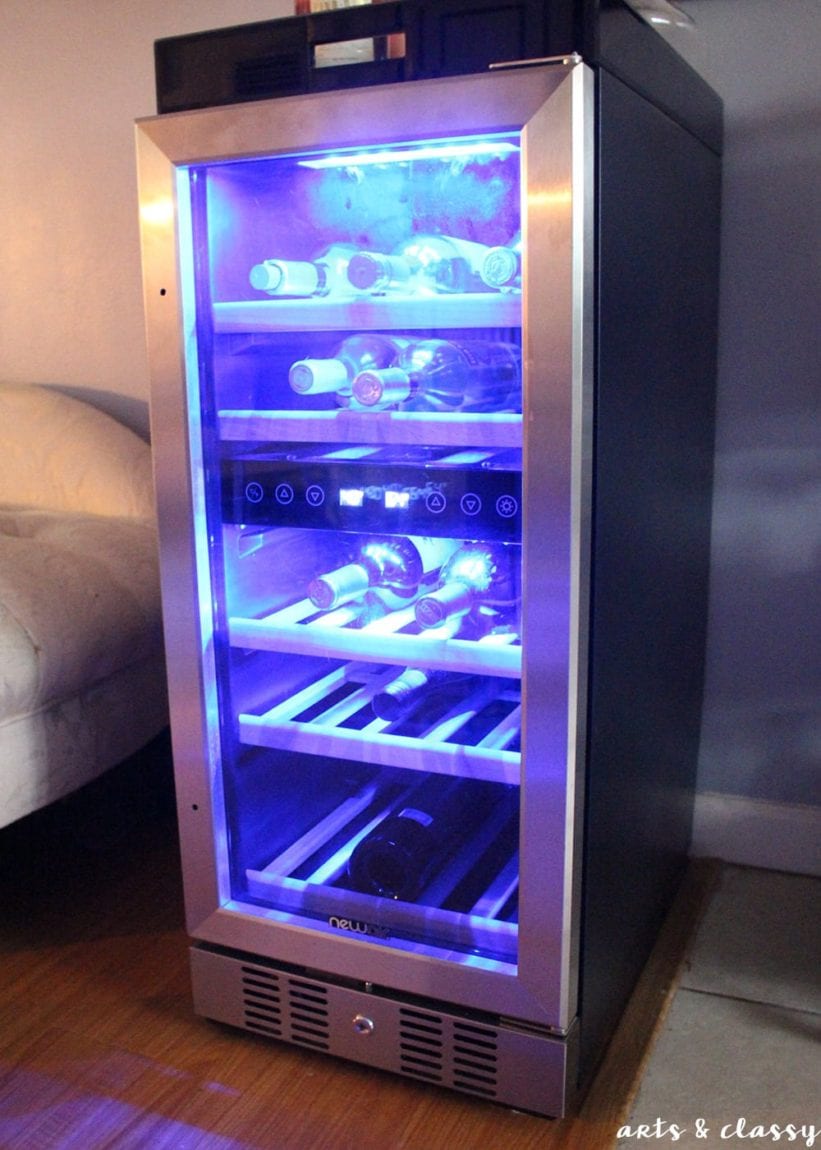 I also really love the 2 lighting settings to add ambiance to my home. It's perfect for movie night since my living room connects with my kitchen.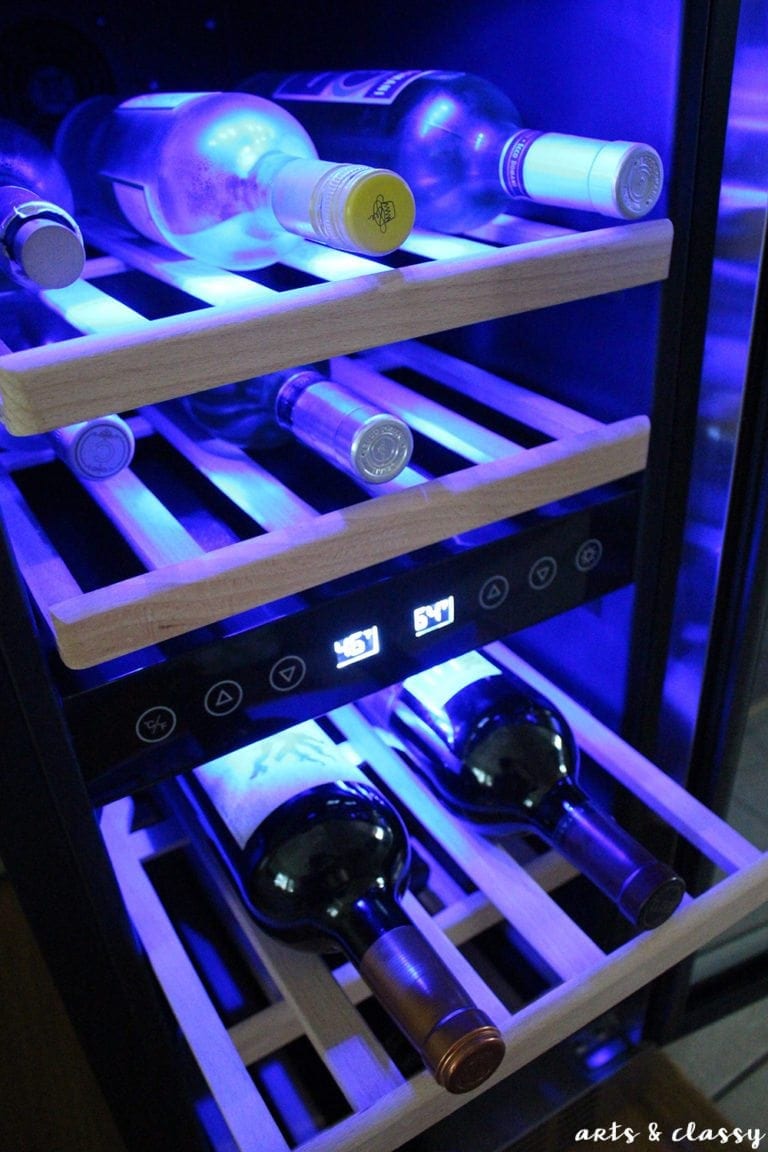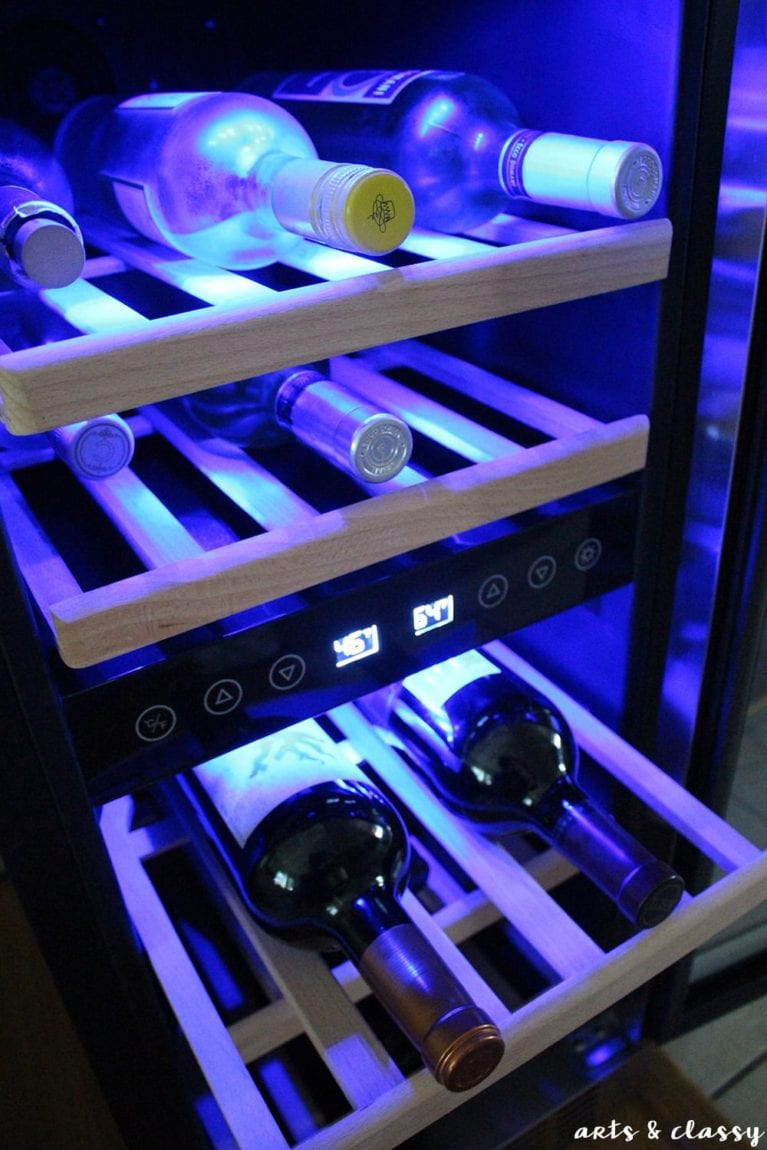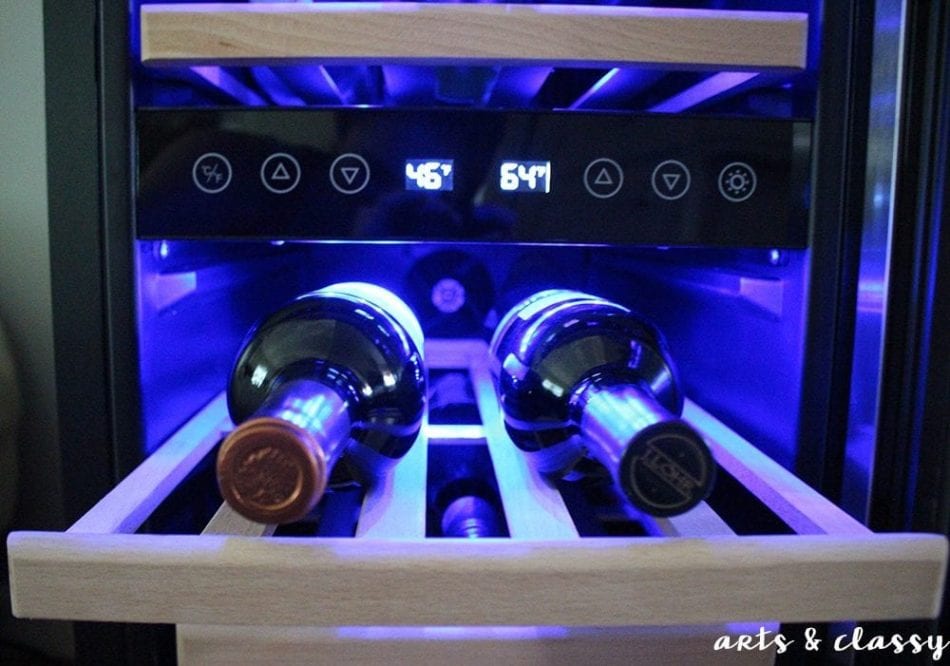 Step 2 in adulting…
Making over my little bar cart. This meant grabbing a can of flat black spray paint, cardboard, contact paper, squeegee, Xacto knife, and painter's tape.
This DIY project was very easy to complete and added a subtle change to the cart and made storing glasses easier. The slatted shelves made it easy for things like wine glasses to fall through.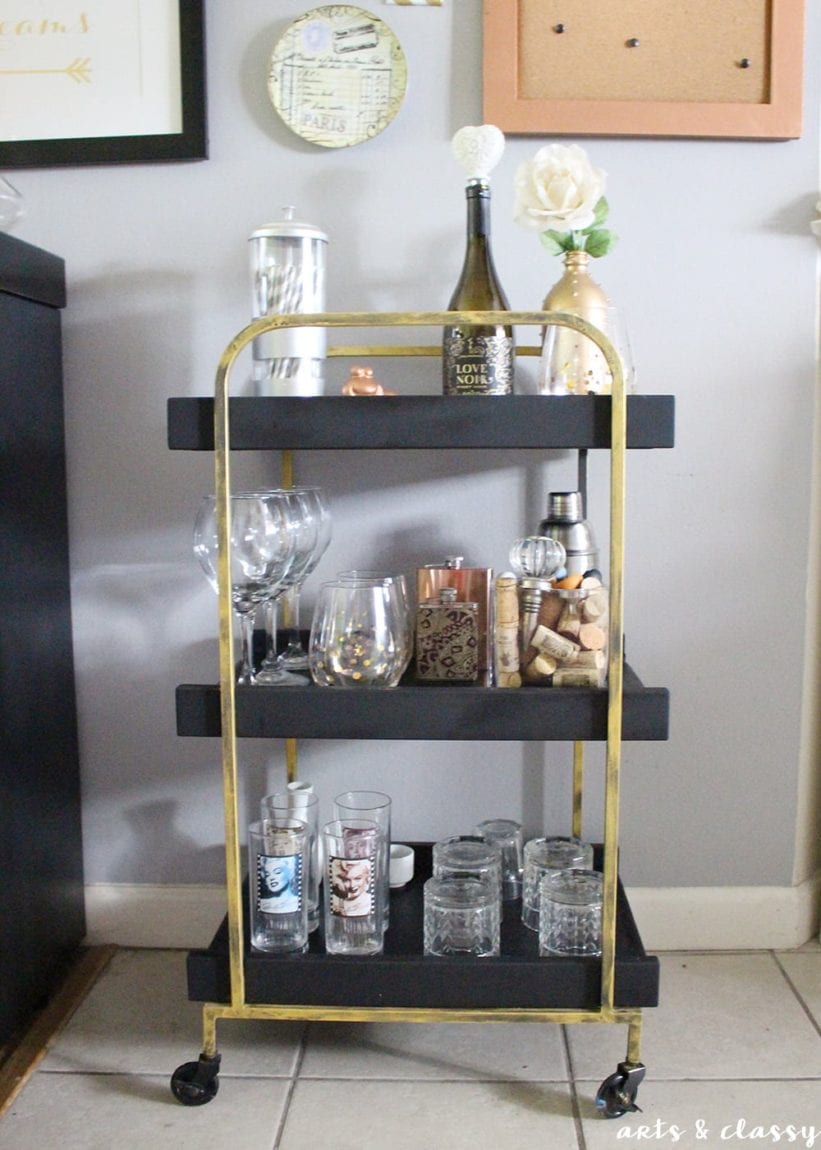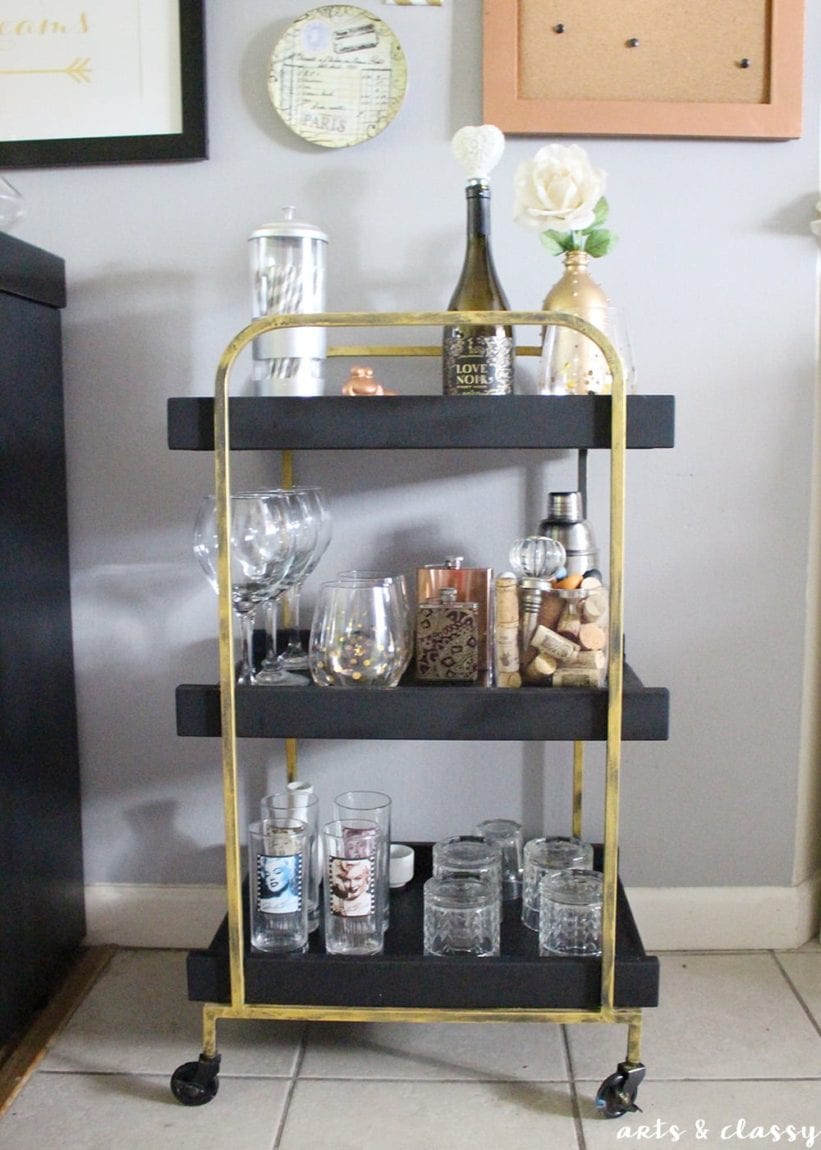 Doesn't the marble contact paper look lovely? I love how it turned out. After a trip to HomeGoods, I added more cute bar decor like the gold polka-dotted stemless wine glasses!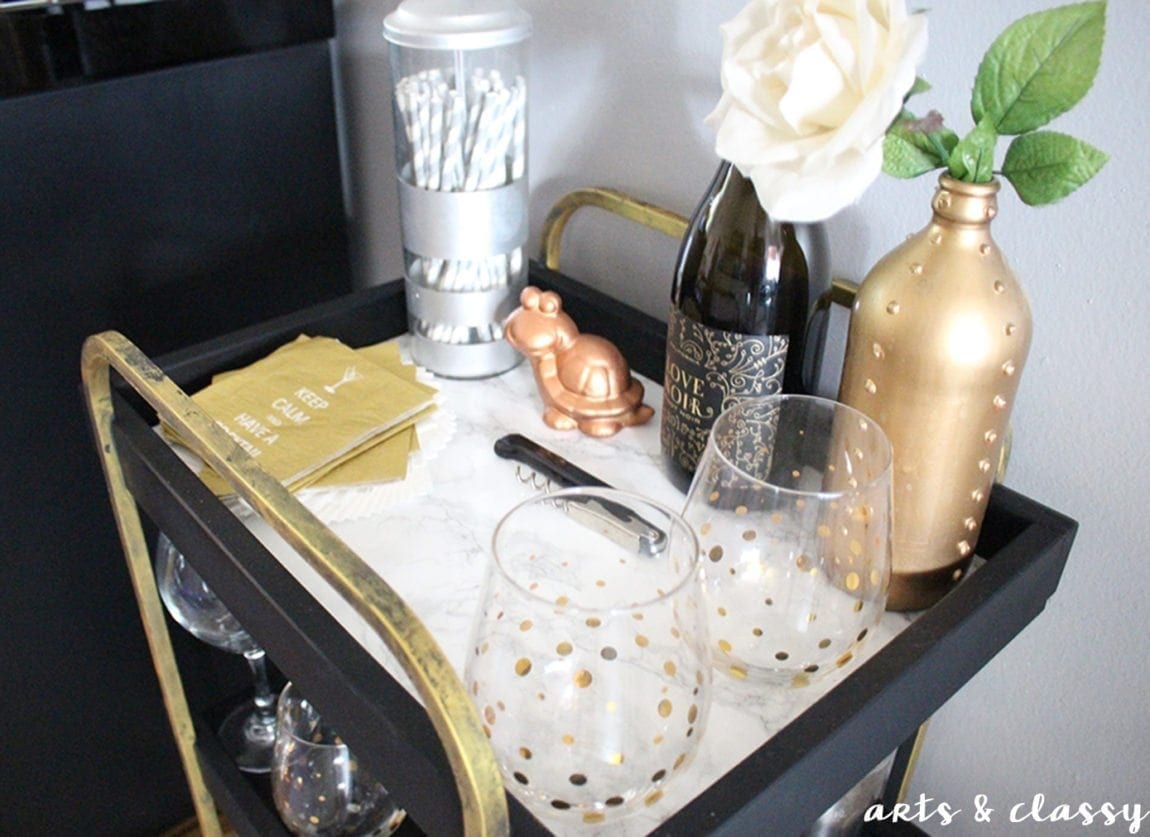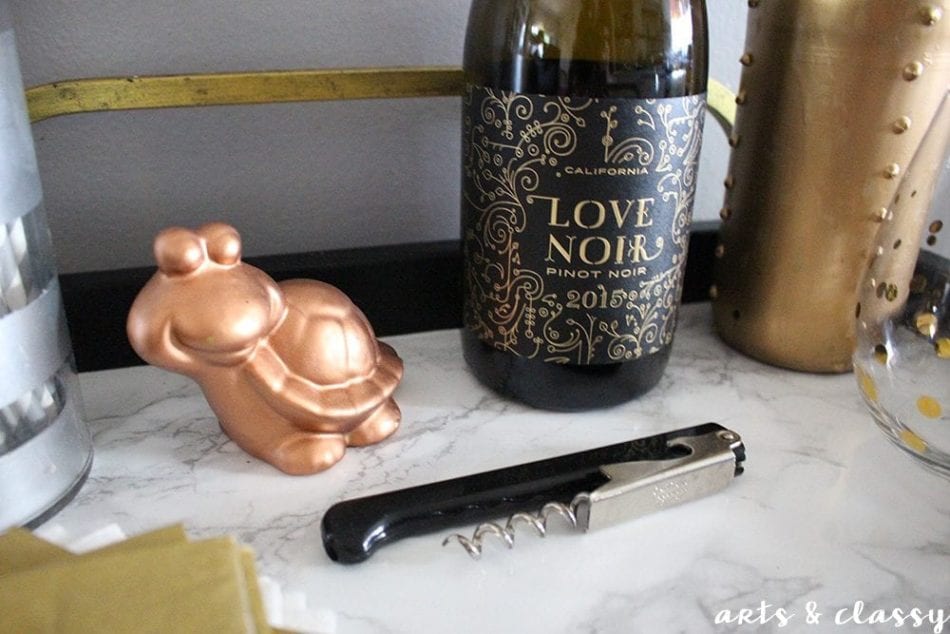 I also found a cute "CHEERS" tray that fit the perfect dimensions of the top of the cooler from HomeGoods. I also had to add some fresh flowers to bring some more elegance to the decor.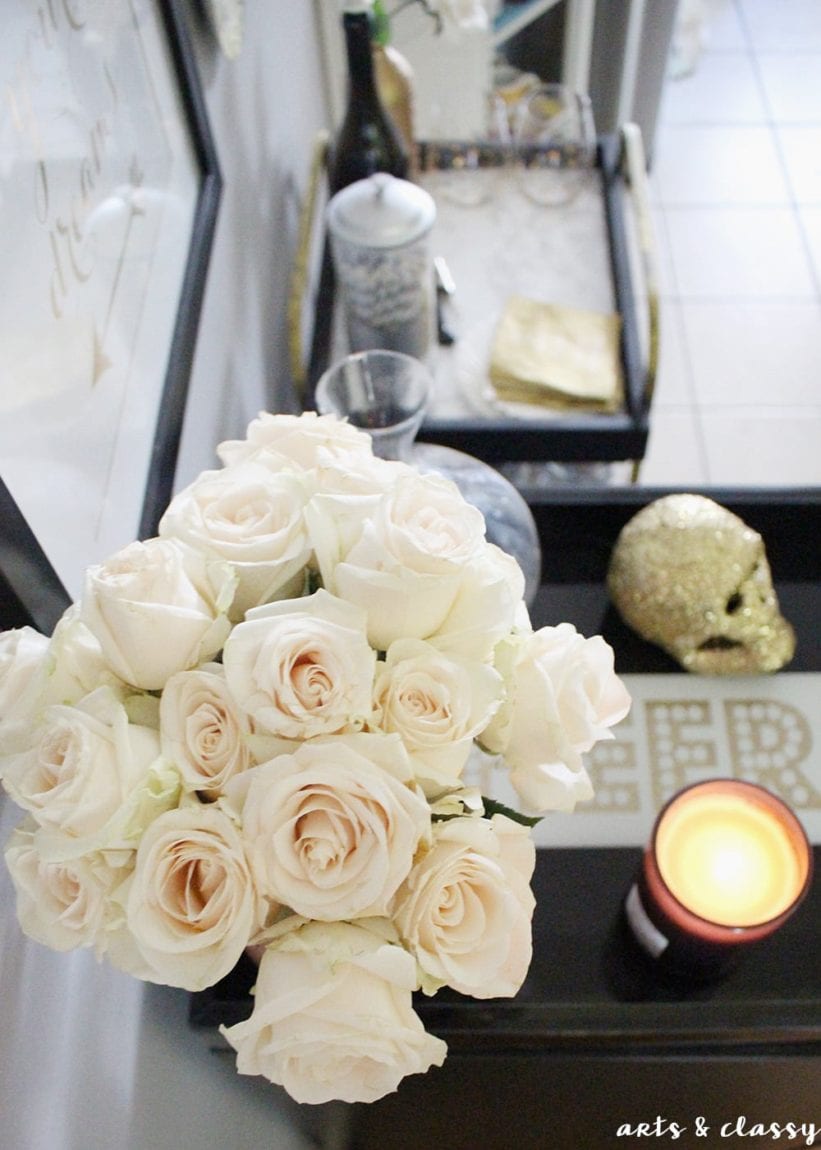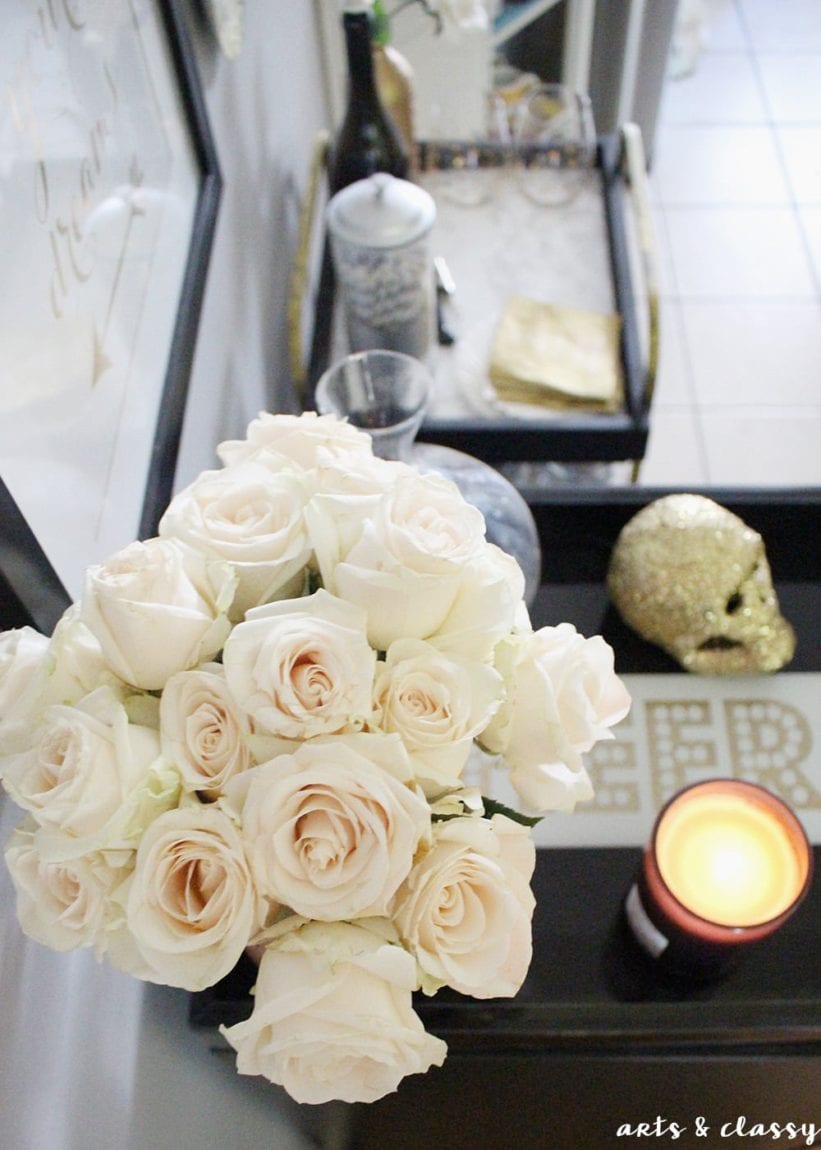 Step 3 in adulting…
Creating a bar art wall collage to add some personality to this blank space.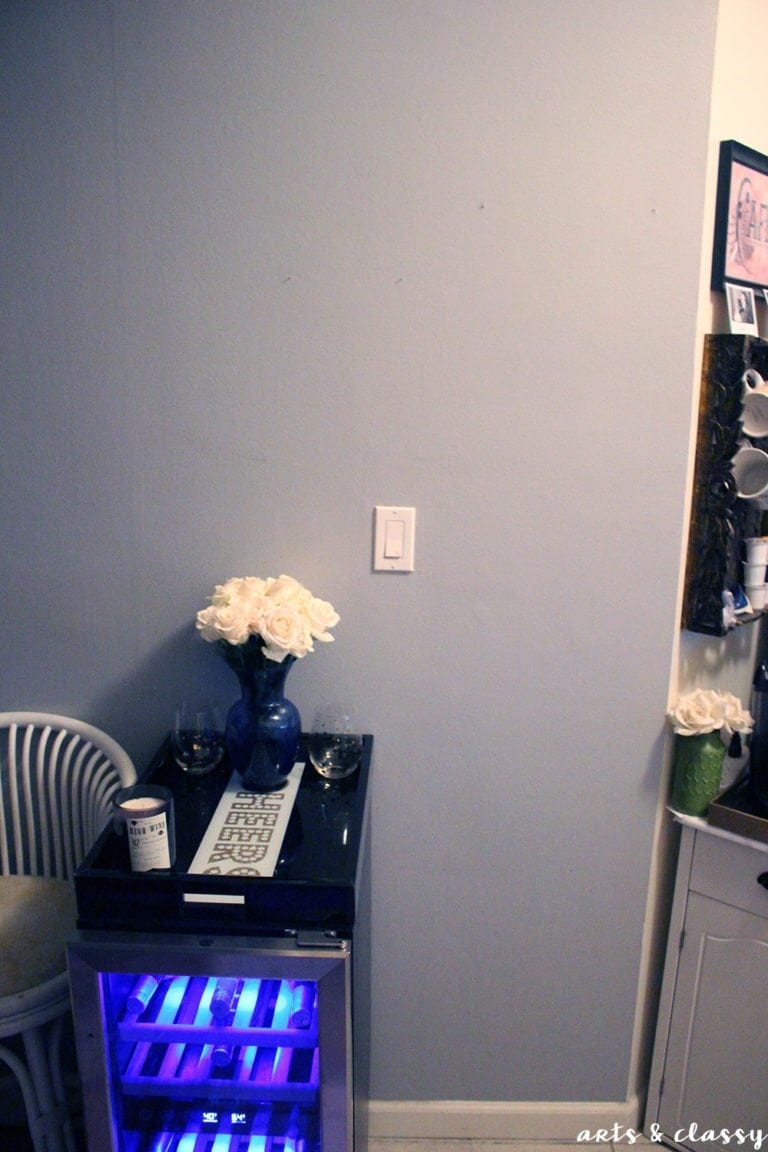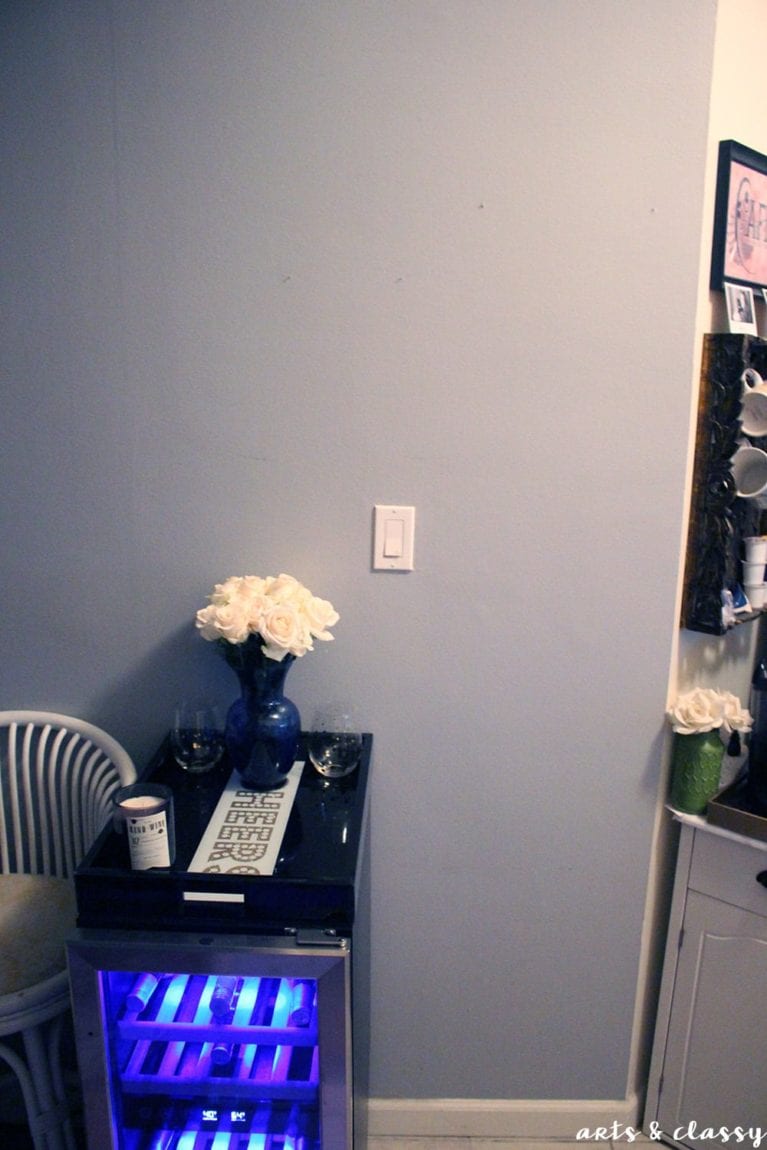 I will be describing each piece in more DIY detail in a future blog post so stay tuned for that. Until then, this is how it turned out.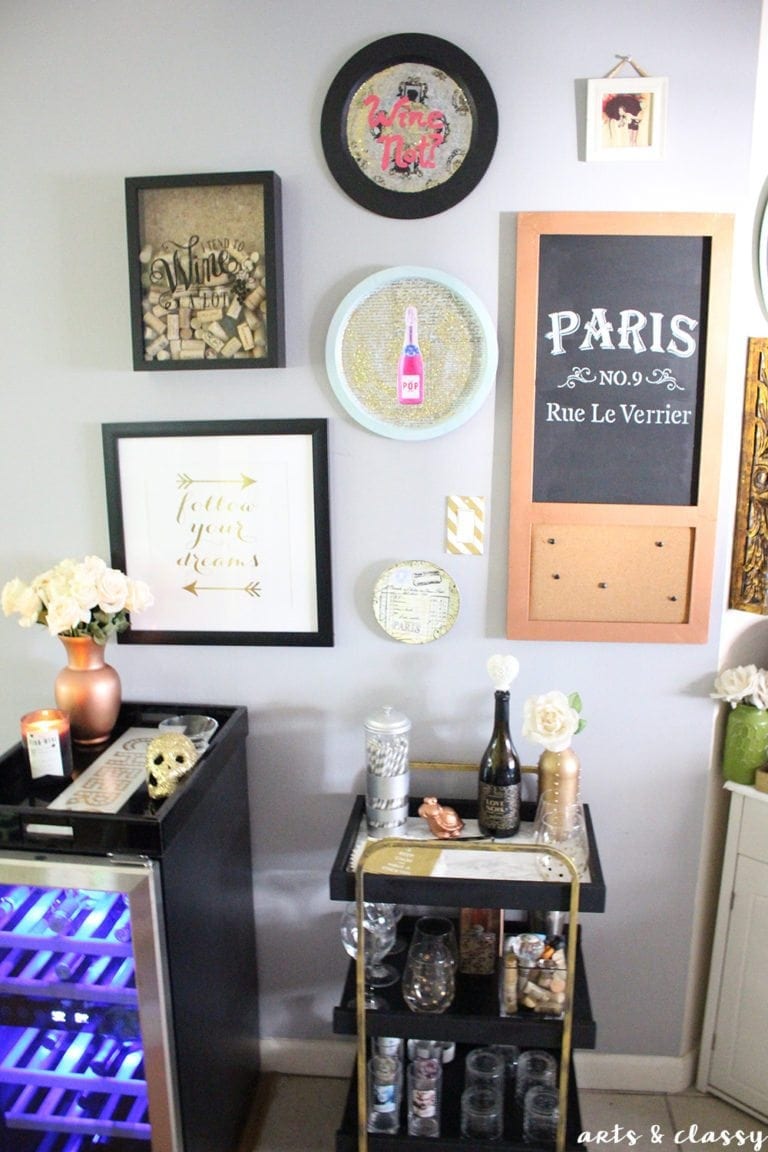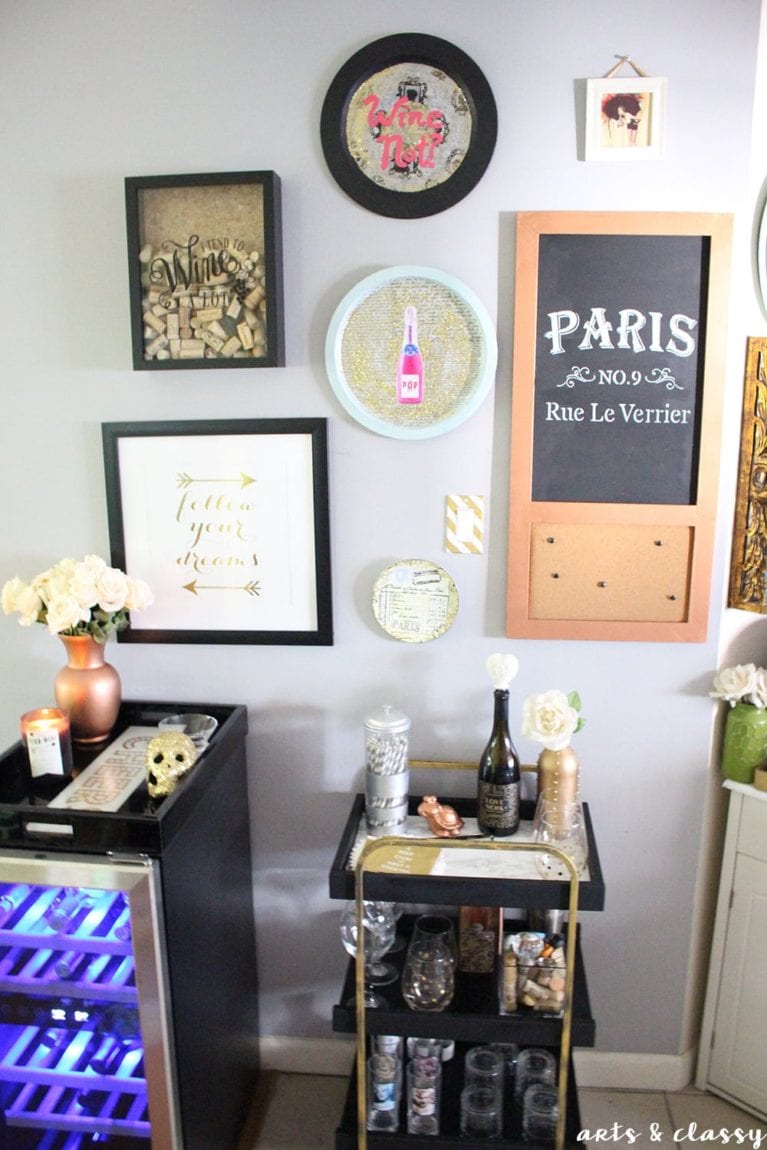 I am really happy with how it turned out!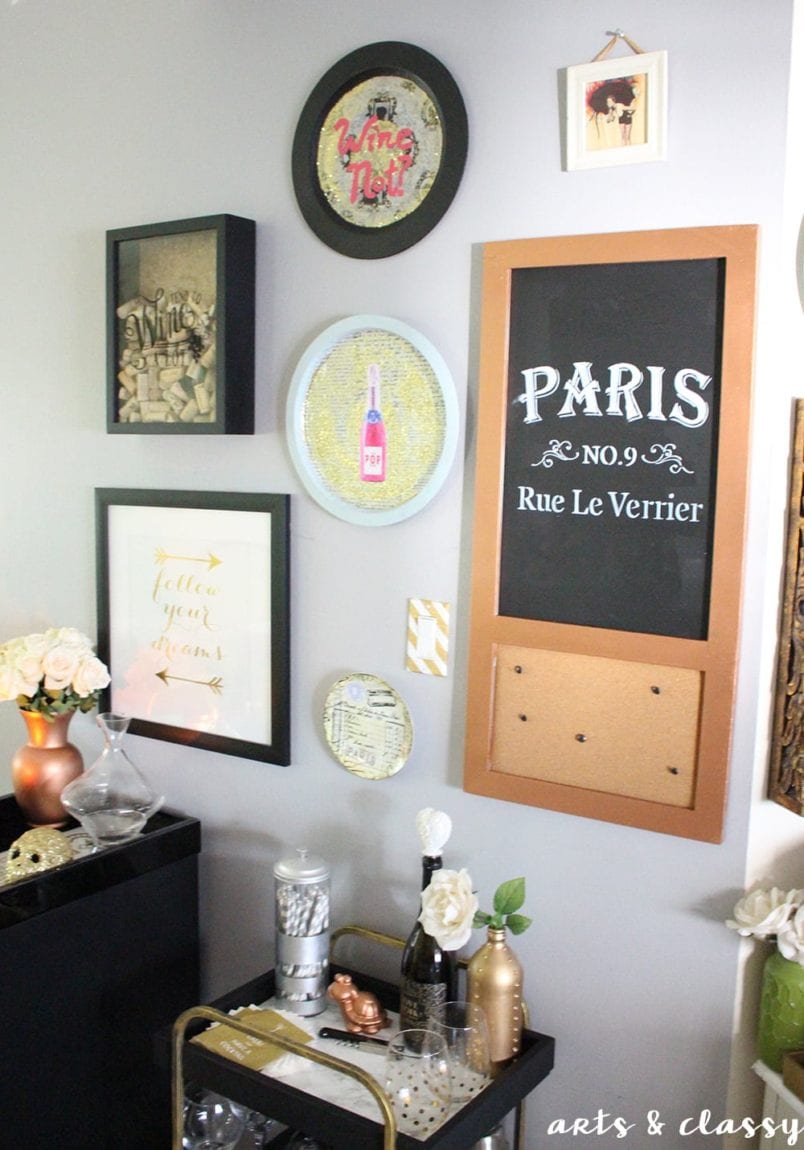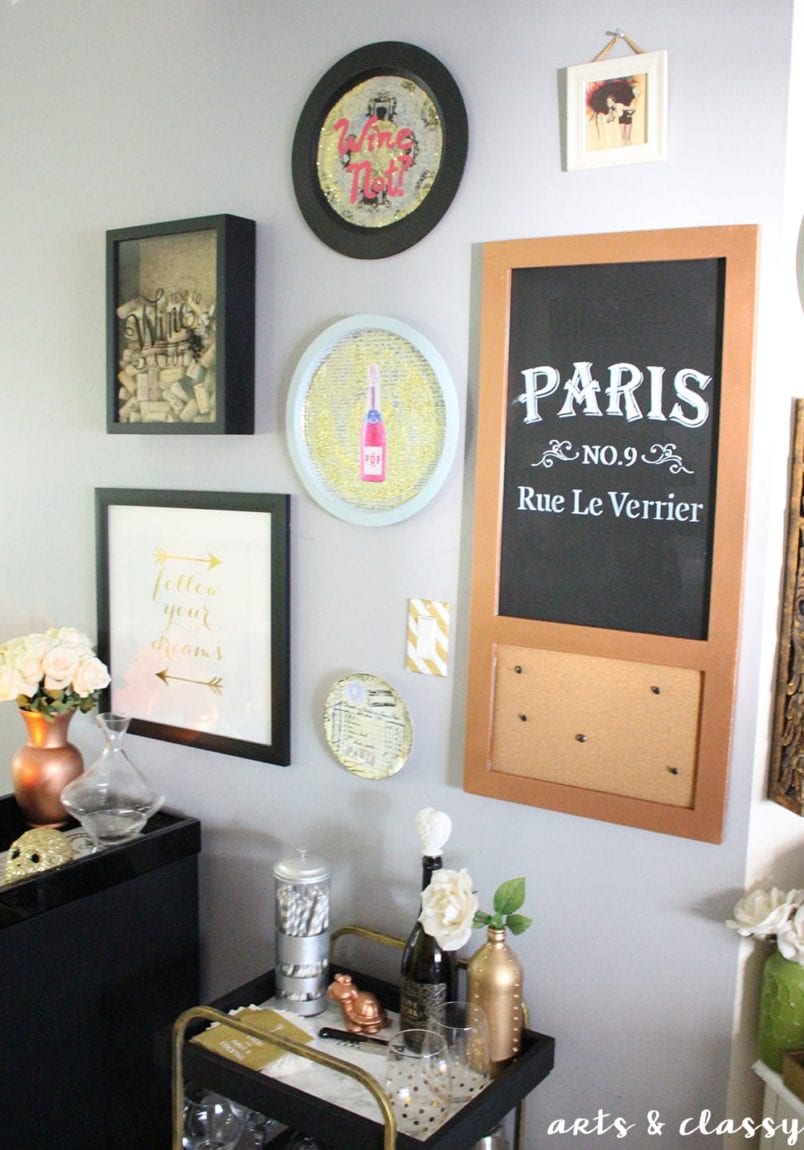 All in all, very happy with this project and I LOVE my new fancier wine bar area now! Now I am happy to announce that you can enter to win a NewAir wine or beverage cooler of your own!