Adding a little green to my apartment entryway was a huge priority for me in May!
Since I am involved in the #30DayFlip challenge, tackling projects that I have been meaning to get to is less of an issue because I have the most supportive group of DIY-ers helping me out along the way with all of my projects. The support is incredible and keeps me motivated!
Here is the beginning of sharing my process of creating my upcycled herb garden. I was able to plant some seeds last month that are sprouting quite beautifully for their culinary herb part of my garden. Check out that process and my garden inspiration!
But I didn't have enough time to plant everything that I wanted to grow. That is where Home Depot came in. My boyfriend and loyal supporter of Arts & Classy was such a trooper on this outing and helped me a great deal while I shopped for my plants and supplies!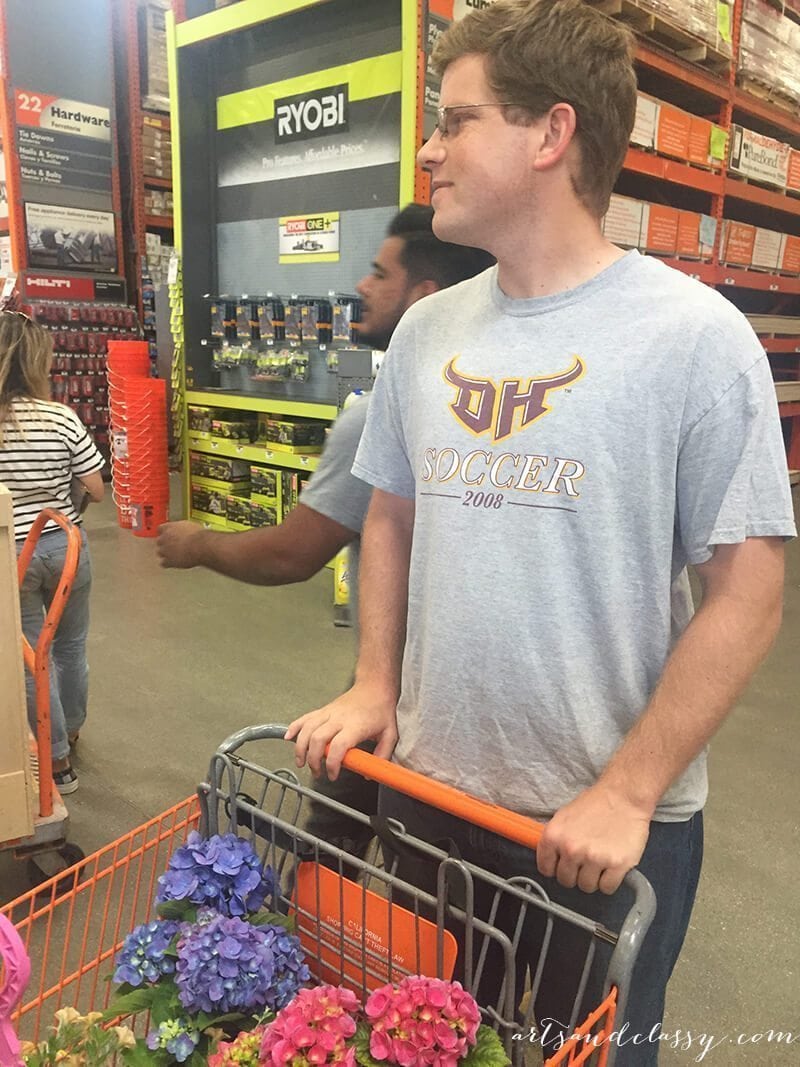 The first thing to consider, my balcony space right outside my front door, doesn't get a ton of light during the day. I wanted to make sure I picked plants that were low maintenance and didn't require too much sunlight.
Hydrangeas are great flowers that do not need much light. They require less than 6 hours of direct sunlight a day. To me, this was perfect to add a little color and help them stay alive longer. With the hydrangea I also picked out a medley of other yellow flowers that would work beautifully in my outdoor space.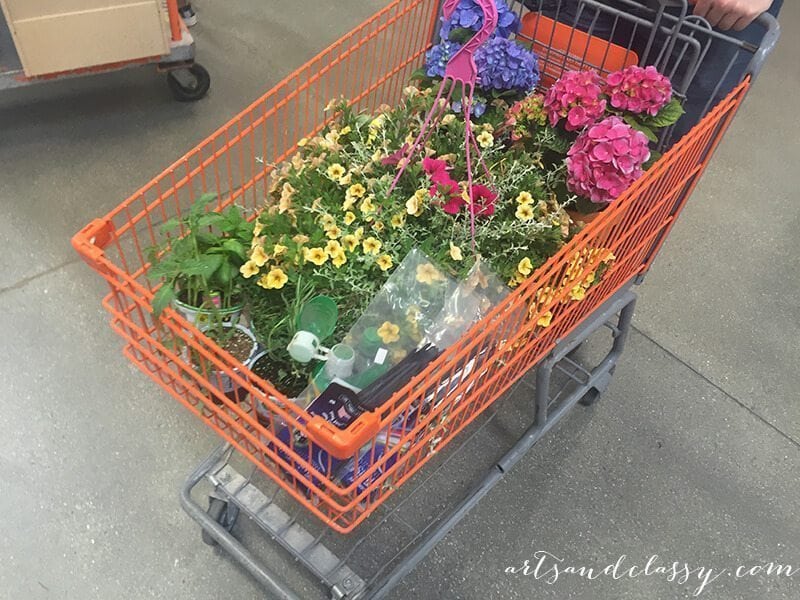 Since I am also living in California and there is a drought happening I wanted to find plants that didn't require too much water. Succulents and other desert plants are resilient and since I don't have much of a green thumb, I decided to try them out.
Thank goodness Home Depot had specially packaged plants to work even under these conditions. I ended up leaving Home Depot has spent about $55.00 on plants and flowers. Not too bad!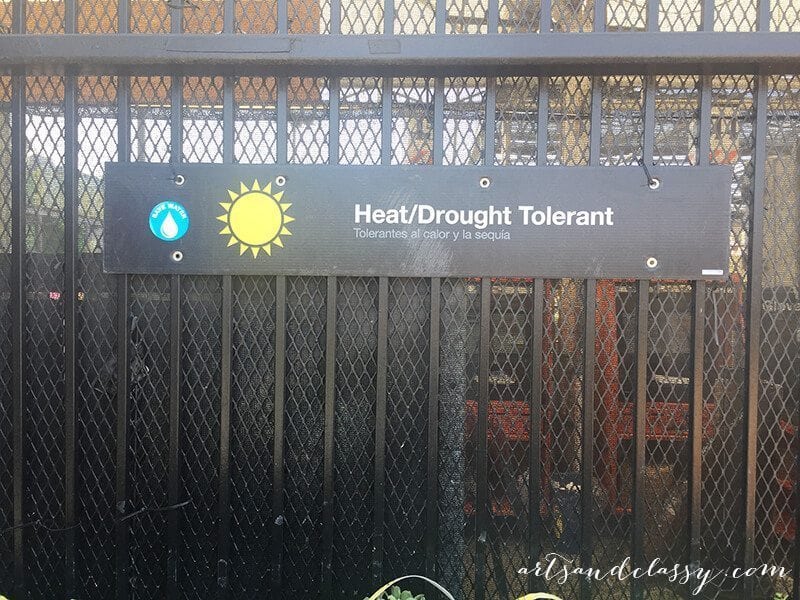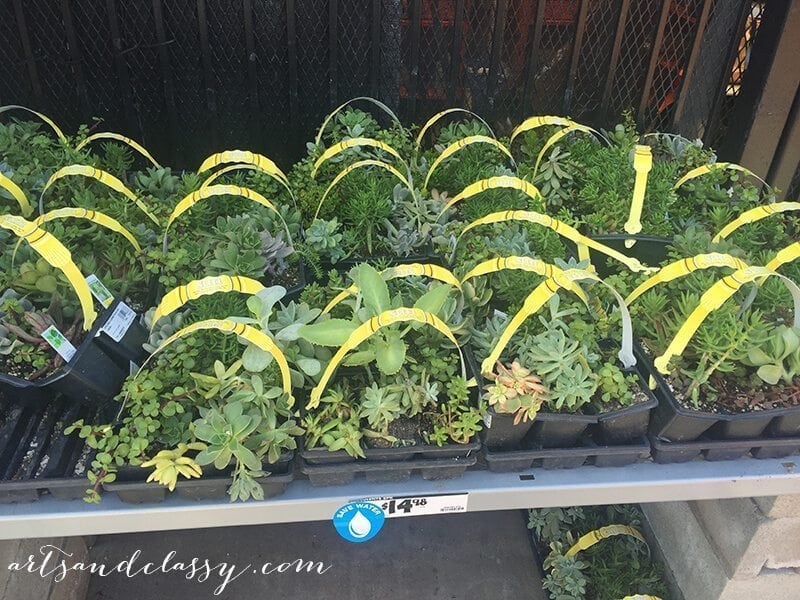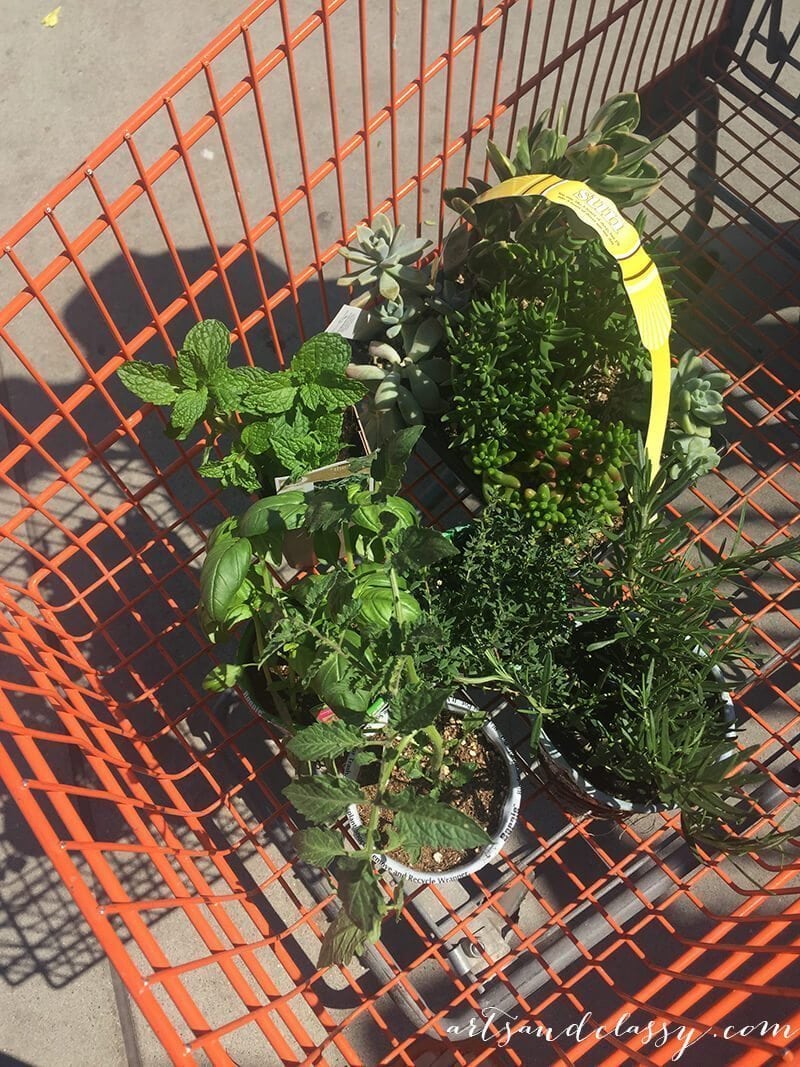 I also picked out some fun herbs like Mint, Rosemary, Basil, and a small Juliet Roma Grape Hybrid Tomato plant because they were having an awesome sale.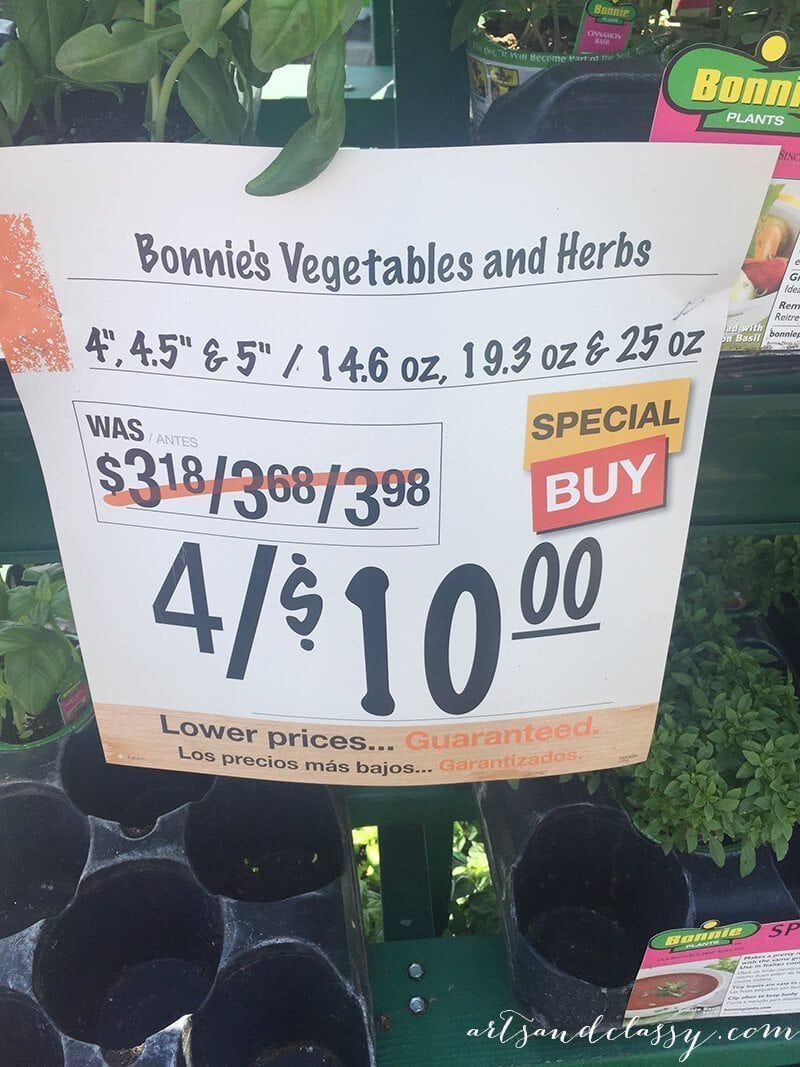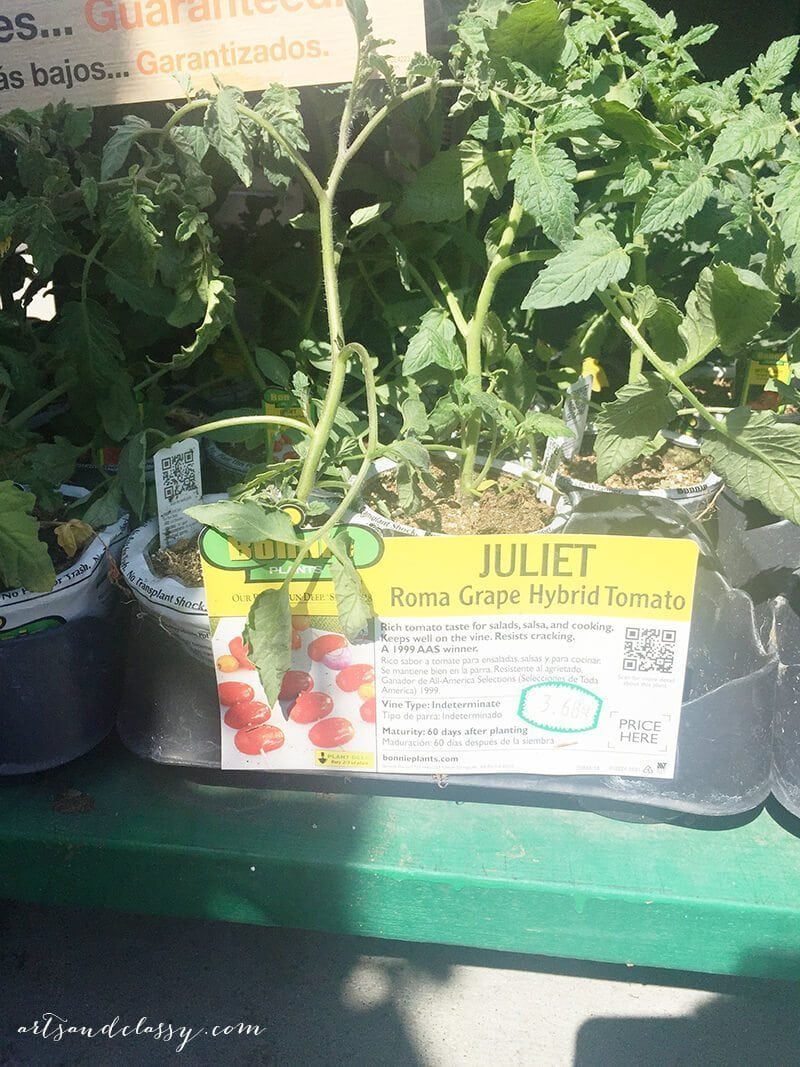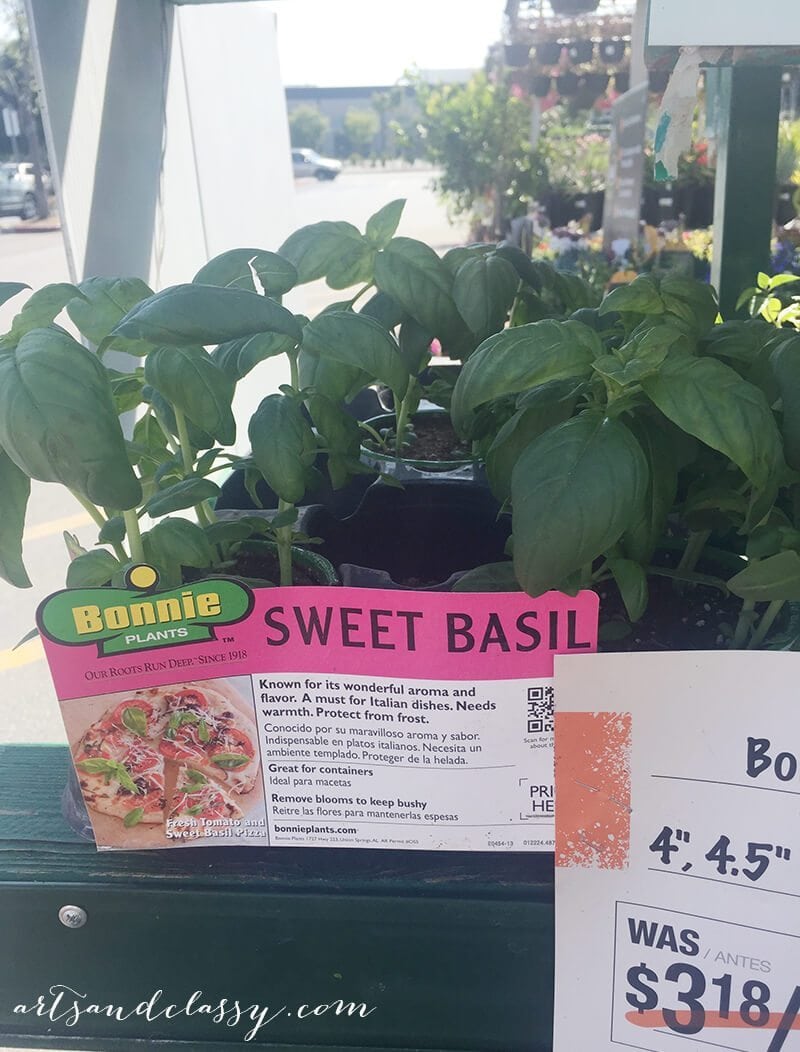 After getting home… the real work began! I decided to use a lot of planters I already had or had upcycled to make the perfect combination of old and new!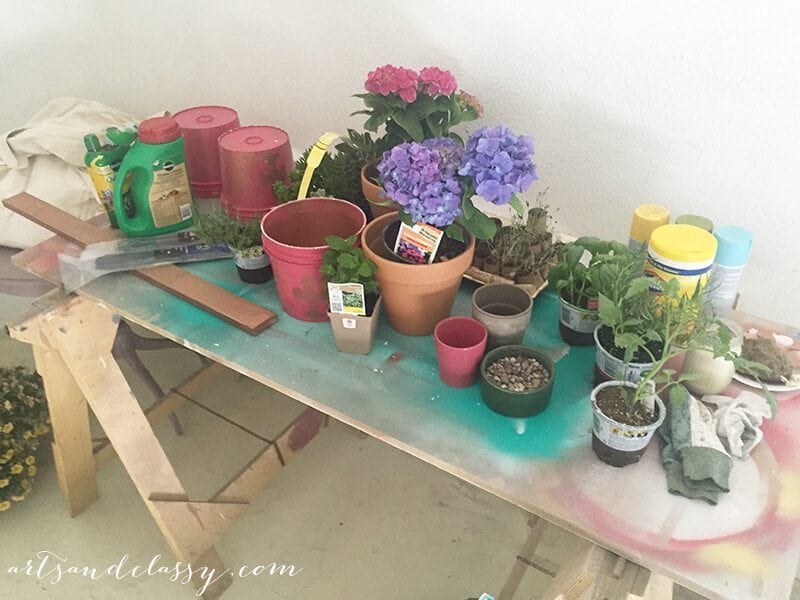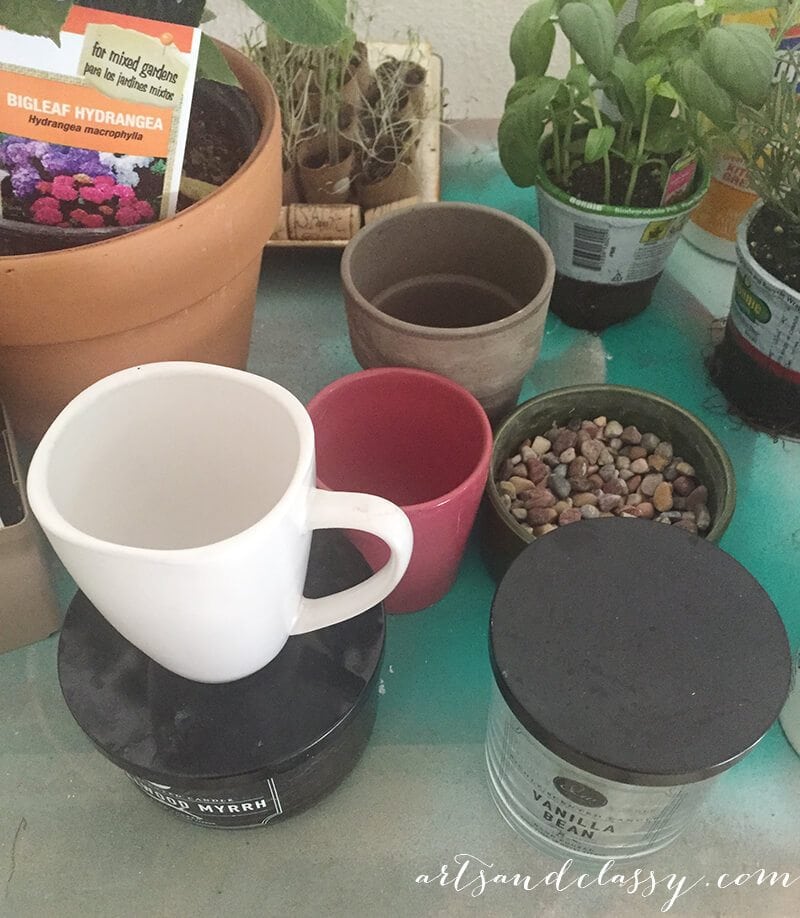 Stay tuned for more details on my planting process!!!