I have grown to love FREE PRINTABLES! A few of my blogger friends, create printables on the regular. I have been trying to be better about it. I have always been an artist as long as I can remember.
Quotes are my favorite. When I was younger I used to line the perimeter of my bedroom walls with positive quotes to help keep me inspired & happy.
I decided to get out the old art supplies and go to town creating free printables using some fun quotes. I added them to some frames in my living room wall collage and I think they turned out looking great! Not only are they easy to print but they are on the budget of FREE. Who doesn't love that?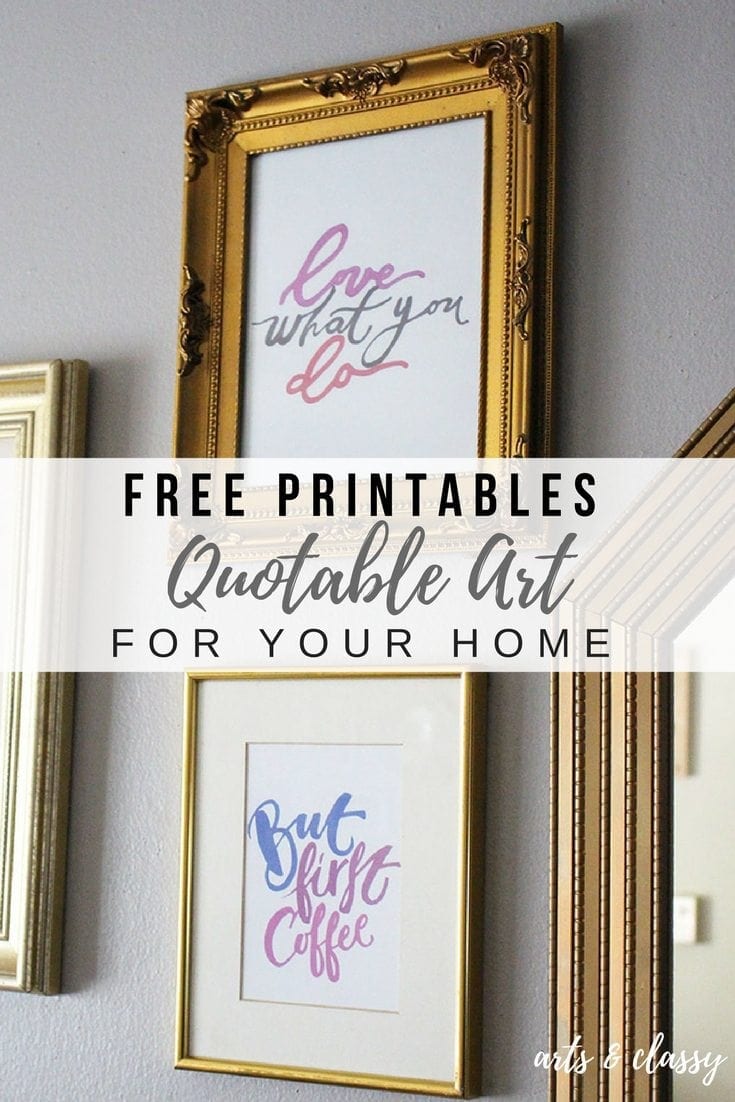 In my 30+ years on the planet, is that you have to LOVE WHAT YOU DO! I love having that reminder in my home.
Also, I know that functioning in the morning before coffee can be difficult for some of us. I thought this would be a fun piece to add to a coffee bar area, but for now, it will live in my living room.
What do you think? I think they add a little spring color to the gold motif I have going on in my living room.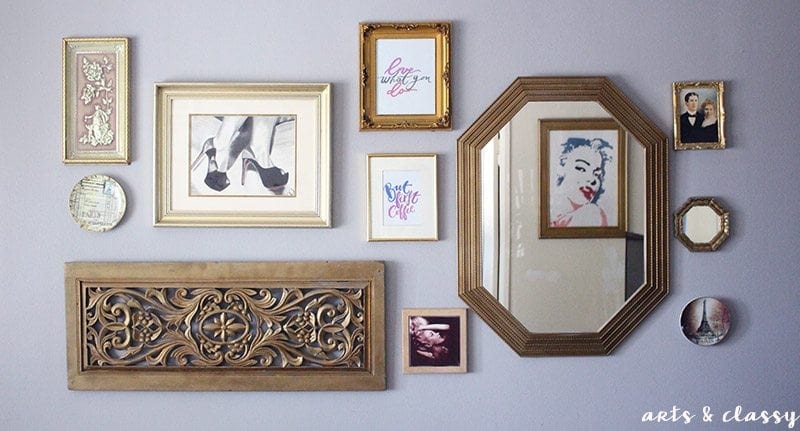 You can resize, print and cut them down to fit whatever frame you want.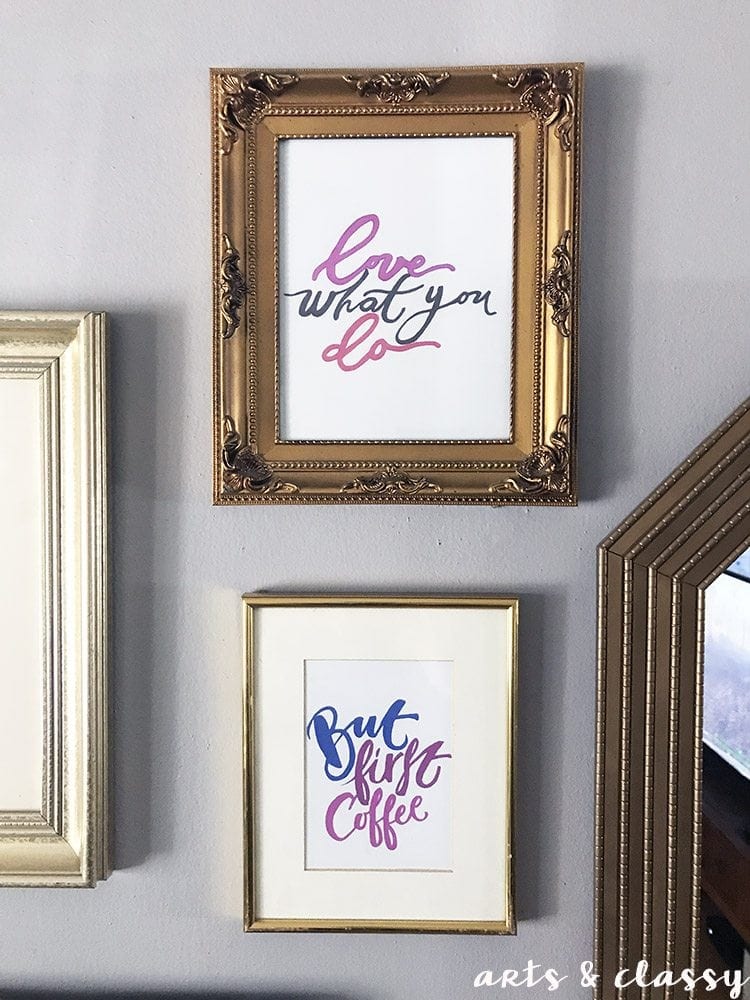 I would love for you to adorn your home with one of both of these quotable printables. Click on each image below to download your art today! Enjoy!
Let me know what you think of this free printables in the comments below! Happy decorating!! I will be giving out more custom art printables in the future. Stay tuned.
If you liked this post, you may also like…