The best interior design trends don't come cheap…but some are much cheaper and better looking than others. Your home should reflect your tastes and budget.
When I think back on the past 2 years, our homes have become so much more multifunctional out of sheer need with all that came with the COVID-19 pandemic. In a way, it really forced so many people to turn to their spaces to make them more enjoyable, cozy, and practical.
Each year I hope to add some inspiration by curating some beautiful spaces and shoppable products for your home. No matter if you are a renter or homeowner, you could try the trends I am about to share with you. 
Now the question is, what are the interior design trends for 2022?
After a lot of research, I have curated a collection of interior design trends that are soaring in 2022. I have broken down all the information I found into 9 topics listed below.
This post contains some affiliate links. I may earn a small commission if you make a purchase through one of these links. See more information in my disclosure policy.
1. Natural Elements
From what I can tell, nature will always be on trend. As human beings, nature helps us feel more in harmony. Since humans haven't always lived indoors, as modern-day people we love to bring nature into our homes to add peace. Natural elements add beautiful texture to a room and come in many different finishes.
The beauty of natural textures and hues is being infused into living spaces like a tidal wave. One of the design concepts I love most is the idea of bringing outdoor living into the home. Natural lighting, big windows, and cozy outdoor spaces blend into the indoors. The goal is to experience the harmony that nature has to offer.
Here are a few areas for 2022 that are growing in popularity around nature.
Wood
Bamboo
Leather
Stone
Biophilic design

Plant design goals are to bring the outdoors into the home through natural materials, textures, colors, and a variety of plants.
Some examples are cork, flora, fauna, clay, palm, moss greens, rattan, spruce, greenery, and other organic materials.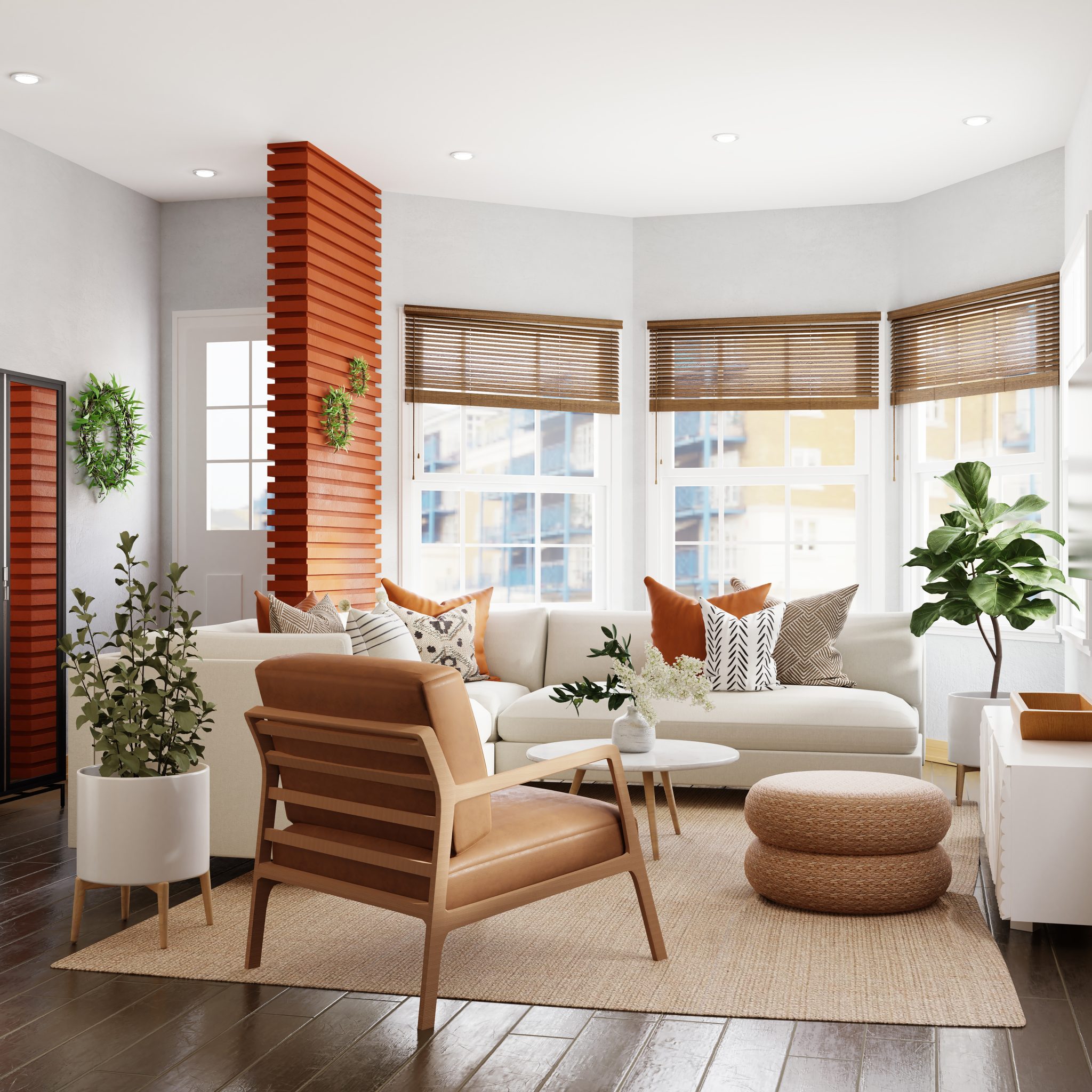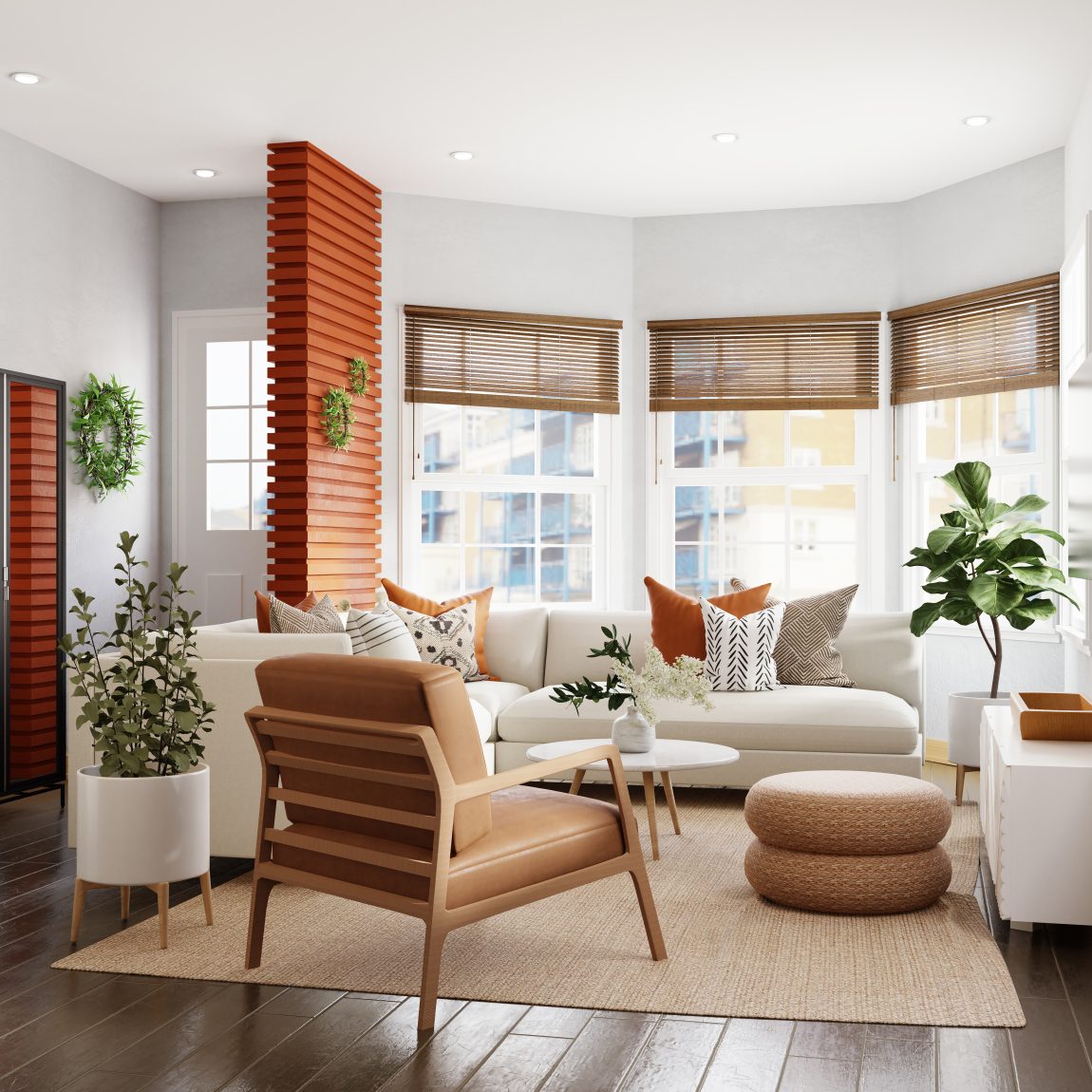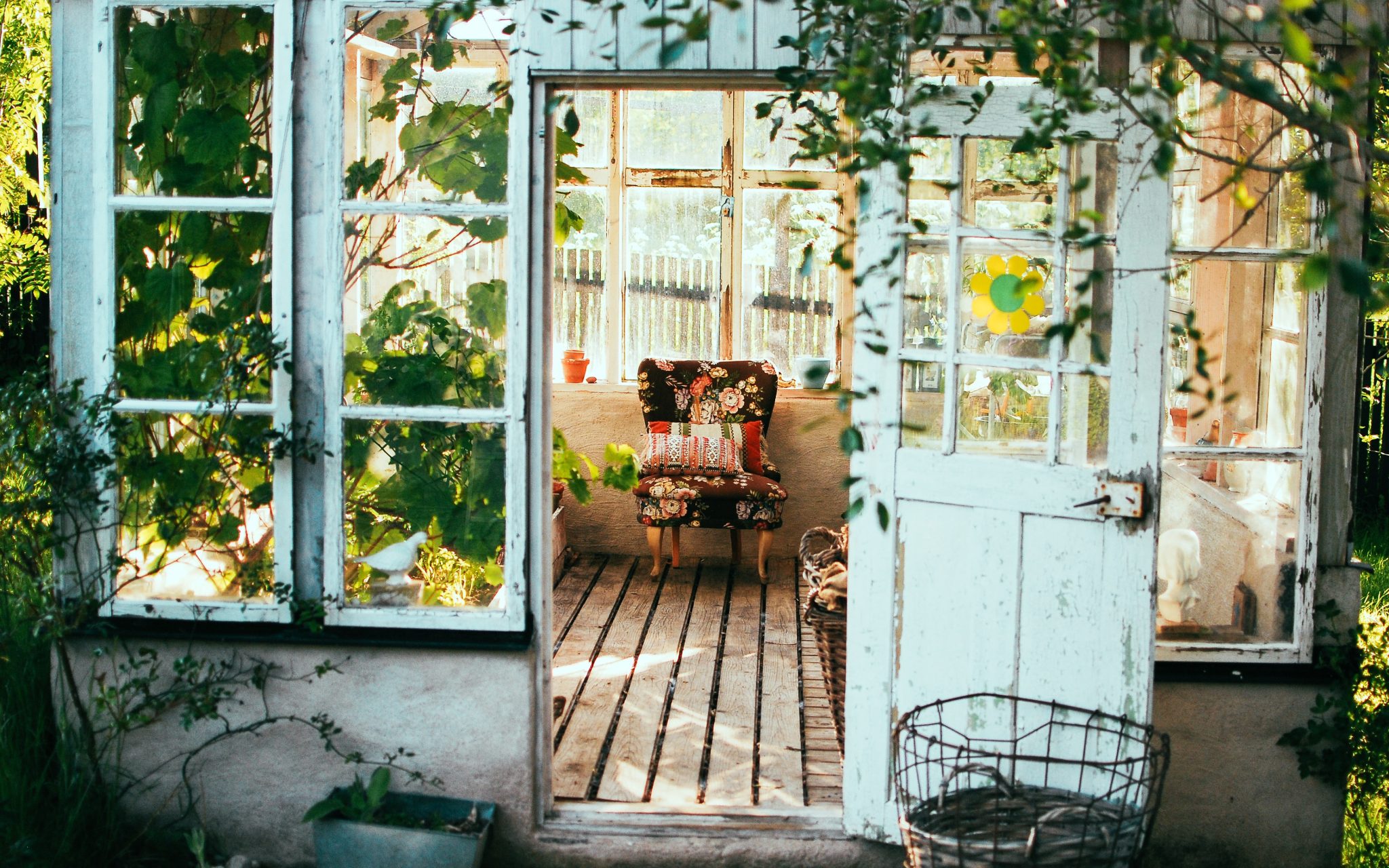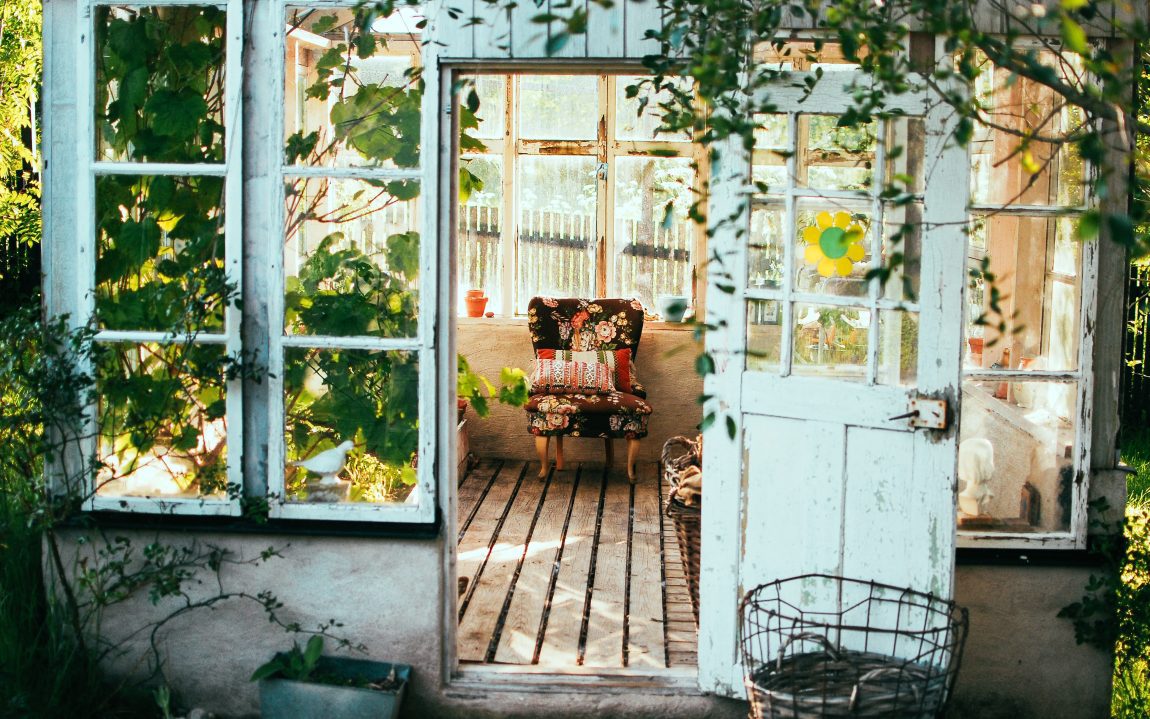 Shop this trend:
2. Multifunctional Spaces
Like I said in my introduction to this article, during the pandemic everyone was staying at home. That means working, living, relaxing, working out, cooking, and practicing hobbies within the confines of their 4 walls. Creating a multifunctional space is really important especially if you live in a smaller space.
Lighter floors
Painted Doors & Trims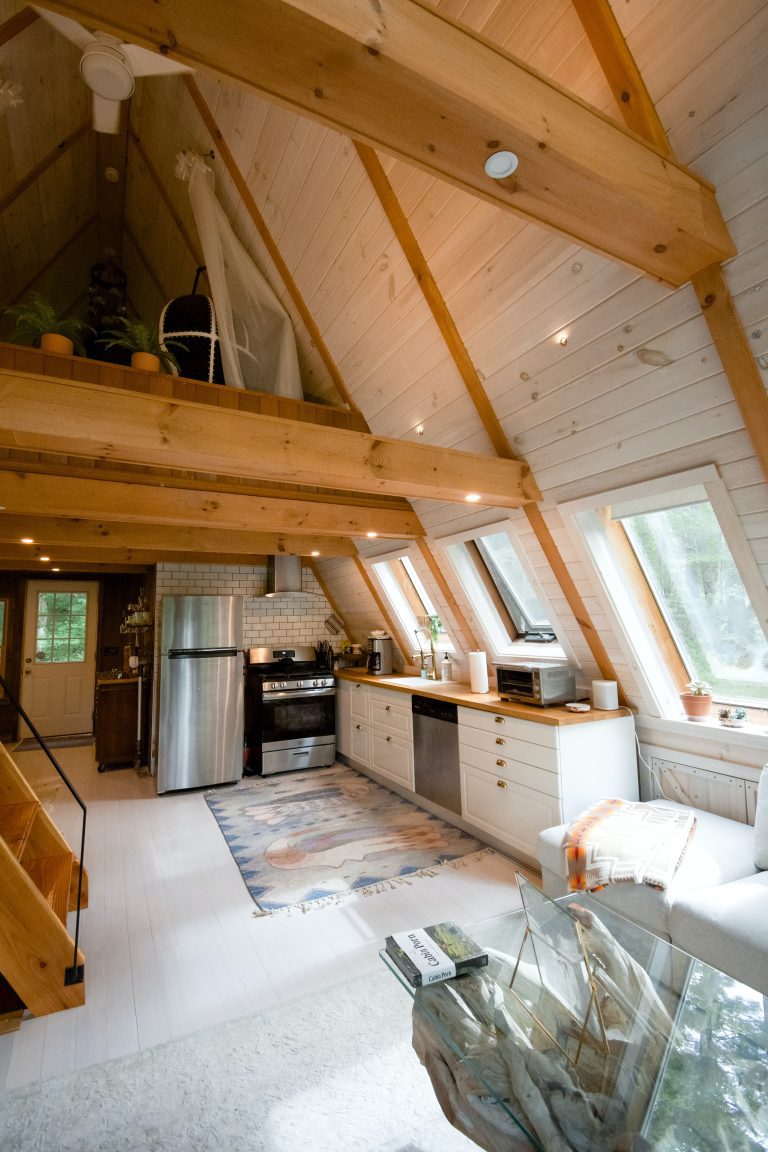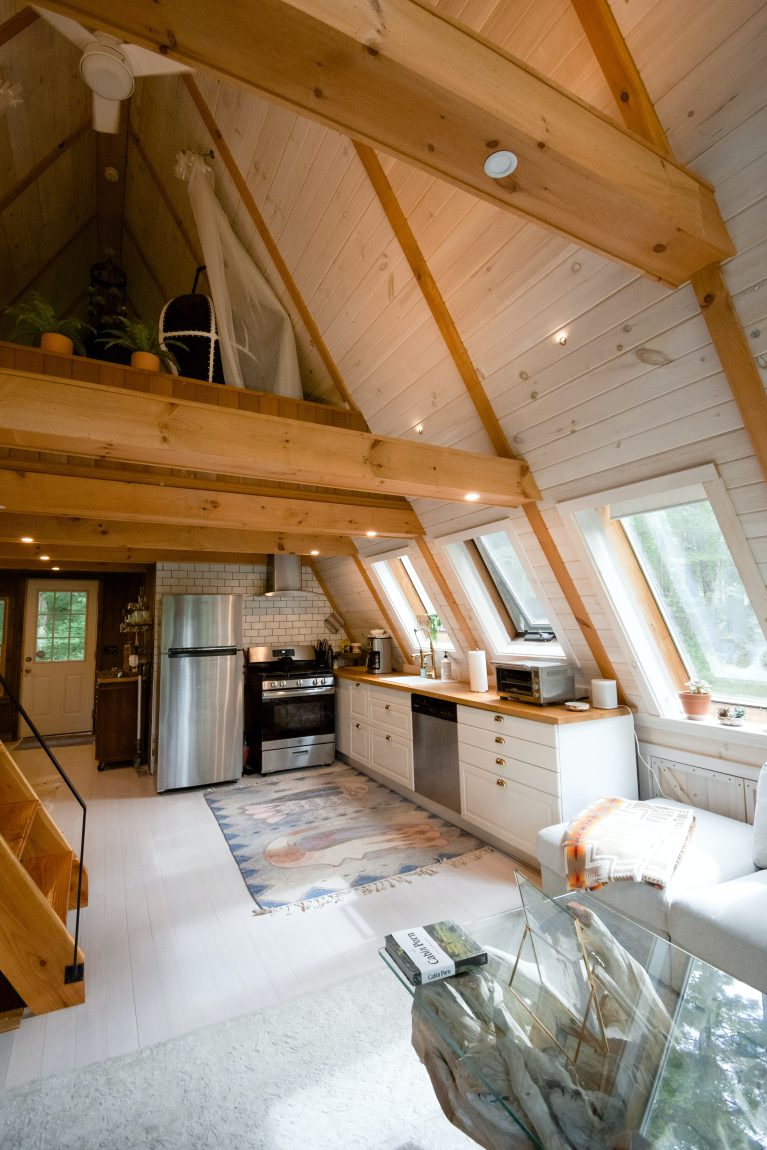 Shop this Trend:
​​
A couple of articles I have that might interest you are:
3. Florals are Having Their Moment
It seems that there are more bold home decor trends happening with bold flower-studded designs. This includes flora in wall-hanging art, wallpaper, pillows, and botanical imagery will be taking over interiors.
Shop this Trend:
4. Round and Organic Shapes Are In
The love for nature-inspired decor in our homes won't end with just colors and plants. We don't want furnishings and decor to feel left out. Plan to see the more organic and curved home decor and furniture in 2022.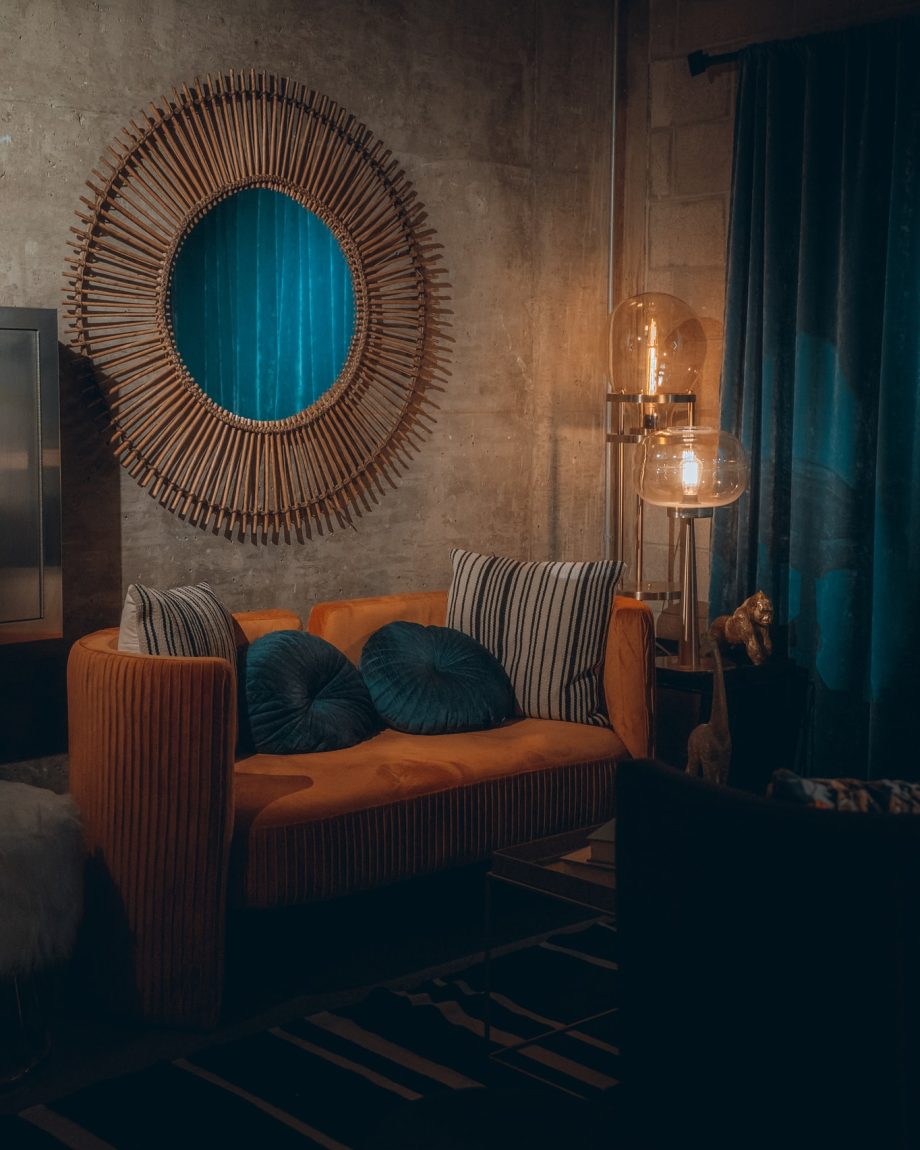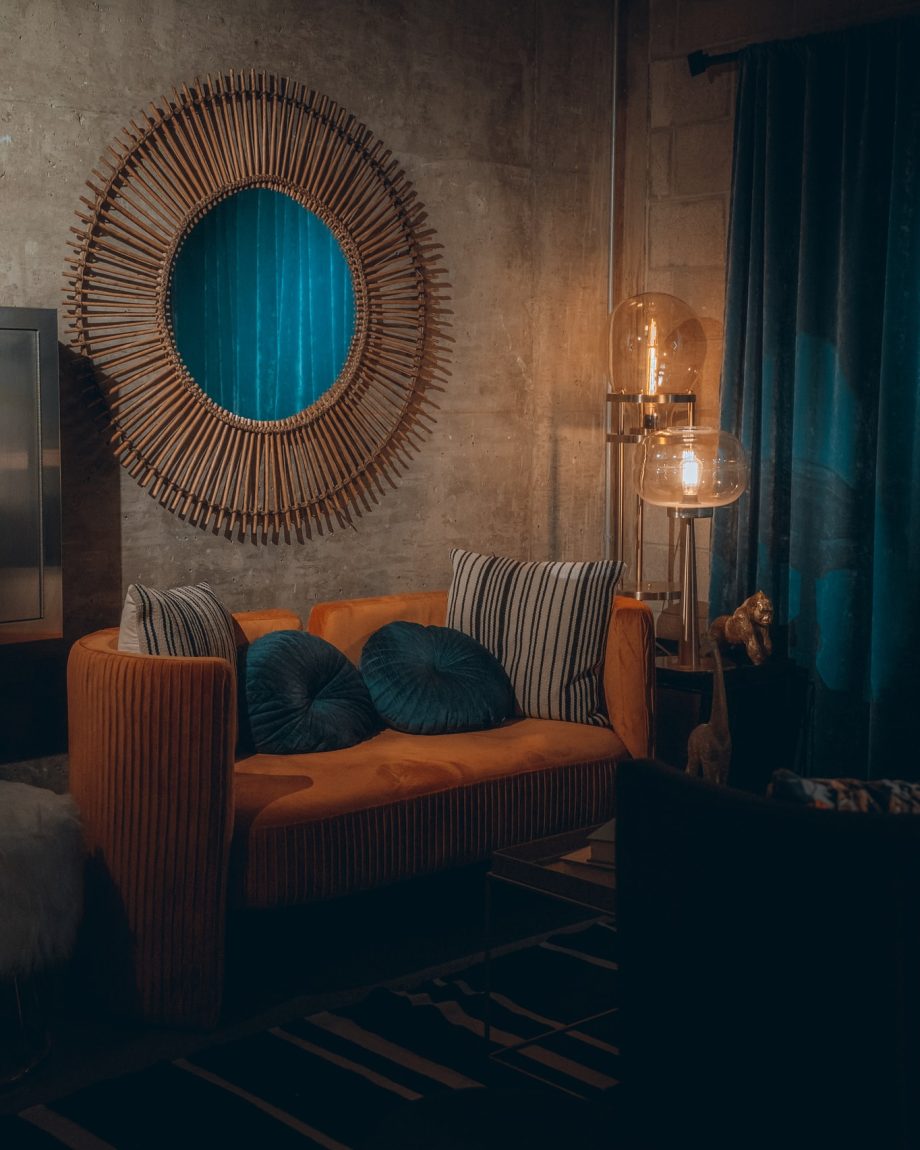 Shop this Trend:
5. Black Accents Are Still Soaring
Black accents did become more popular in 2021. They are still on trend. It's a great way to add some edge and depth to spaces. If you pick light and neutral colors for your main focal pieces and spaces, you can incorporate black accents to add some contrasting visual effects.
Black accents such as a table or floor lamps will really help by adding more depth to a space. Even something as simple as swapping out black handles on existing furniture like accents or side tables will add contrast to a room.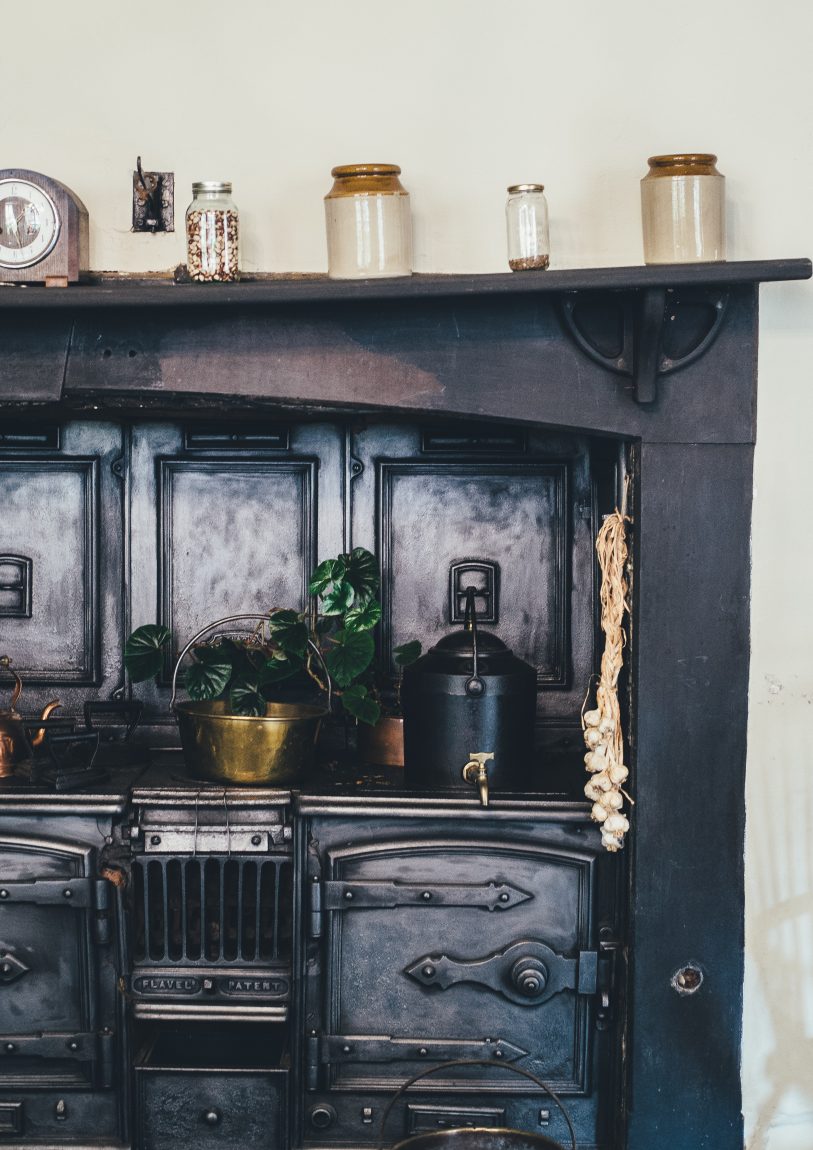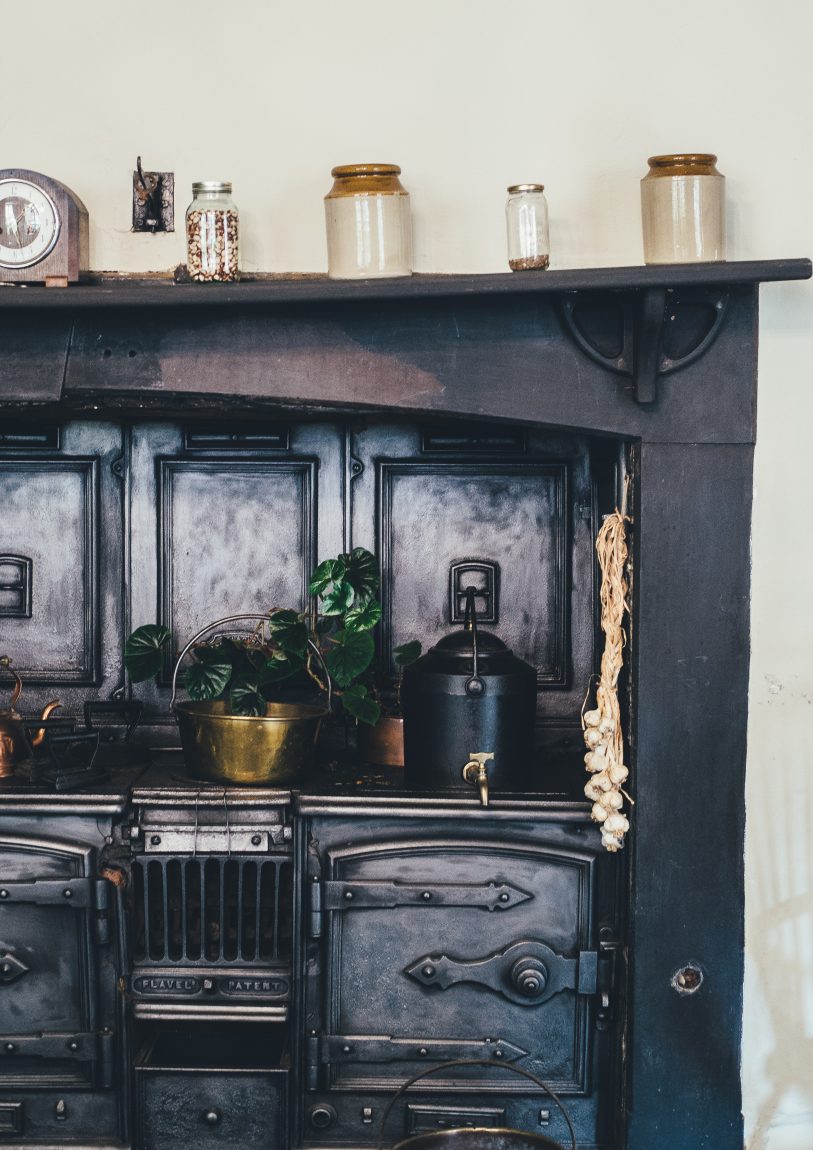 Shop this Trend:
​​
6. Emerald Green is The New Black
Get ready for more green color palettes showing up in varying shades and hues. From fabrics to vintage items, bold colors that are rich like this green are being embraced. In the past, I wrote a whole article about Emerald Green Decor Ideas + Inspiration with so much focus on this design trend.
Apartment Therapy shares, "The deep and calming color will provide balance and stability as we exit what has been another turbulent year."
---
RELATED: Affordable Emerald Green Interior Design + Inspiration
---
Shop this Trend:
7. 70's Style with a Twist
It's interesting how trends always seem to come back around. In 2022, seventies decor and colors are making a comeback with a modern twist. Things you will be seeing more are textures and colors like sage, mustard yellow, and terracotta.
Mid-century modern touches will also be a part of this trend such as as well as peg legs on cabinets and tables. Certain finishes like teak wood tones and highly textured fabrics will be surging in 2022.
It is interesting because the 70s interior design ideas represent the revival of domestic design. It makes a lot of sense with the repeated shutdowns and people quarantined at home.
It's Wallpapers Time to Shine

Adding wallpaper to unexpected places is a growing trend. For example, adding it to the ceiling instead of the walls.
Wavy Geometry
Wall to Wall Carpet
Velvet is in
Shop this Trend:
8. Sustainability is KING
This is the moment I have been waiting for since I started my blog back in 2012! Upcycling, DIY and antiques are on trend! I have always been mindful of spending for furniture and decor and had so much fun with DIY projects.
One of the main reasons, I am so elated that this is on trend is because you can be very budget conscious with this design trend. Not to mention, this type of decor/furniture has more durability. It's made of REAL WOOD or other sturdy materials.
Typically, it is easier to source locally at places like thrift stores, family members, friends, on the side of the road, and yard sales. You can even find things to upcycle and use as natural materials around your home or property.
According to Apartment Therapy, "…almost all of the 750 designers selected sustainable materials (nearly universal at 97%) and plants (93%), which both reflect a desire to remain in harmony with the environment, leaning into nature and green living as we spend more time indoors."
I am so happy that this new year is bringing out creativity in us all.
DIY Creations
Upcycled and Reclaimed
Antiques
Natural materials
Some DIY projects you would appreciate related to this topic:
Now that you know the 8 main design trends of 2022, let's talk about the most stylish ways to save your money designing your home.
Use Pieces From Different Rooms
Work with what you ALREADY have. Home design trends are always changing, so try to get a healthy mix and change up the design every often. It will also bring in new energy to your space.
Buy Used
You can purchase furniture and decor in a variety of ways. Using apps like Facebook Marketplace, LetGo App, Etsy, eBay, & Poshmark are easy ways to get started.
Thrift Stores and yard sales are also still solid ways to find treasures!
Shop Local
Find your local thrift stores like Goodwill, Salvation Army, Habitat ReStore, and other small local businesses that sell handmade goods.
Find A Creative Way To Reuse
Flexing your creative muscles is the fun part of decorating.
Taking an idea in your mind to fruition in your home is a rewarding process.
You can find fun and easy ways to reuse amazon boxes, wine bottles, paper bags, old books, magazines, and the list goes on.
Make Your Own
I find a lot of my inspiration for projects on Pinterest, YouTube, and now on TikTok. There is a lot of DIY going on with these platforms. Start doing some browsing to find sources of inspiration.
---
---
My hope with this article is not only to share with you the design trends of 2022 but also to inspire you to take action to bring these concepts into your home. All of the ideas I shared are renter-friendly!
In 2022, there are so many ways for renters to make their apartments and houses feel more like home. If you are the type of person that likes to change things up, then temporary options are a great tool to do that as a homeowner.
I would love to know which of these interior design trends you like most! Let me know in the comments below. Until next time A&C Crew… Keep it classy!