Happy Makeover Monday! This is a new series I am starting every week. I am showcasing the projects I am working on to inspire others. I love picking up furniture on the side of the road to revive, but this week I scored a gem of a chair on Facebook Marketplace. After doing a little research on the style of this chair, I discovered it is a Lyre back chair.
Here are the before photos…
This post contains some affiliate links for your convenience. Click here to read my full disclosure policy.
Supplies I used for this makeover:
Step 1
Removed the seat from the chair.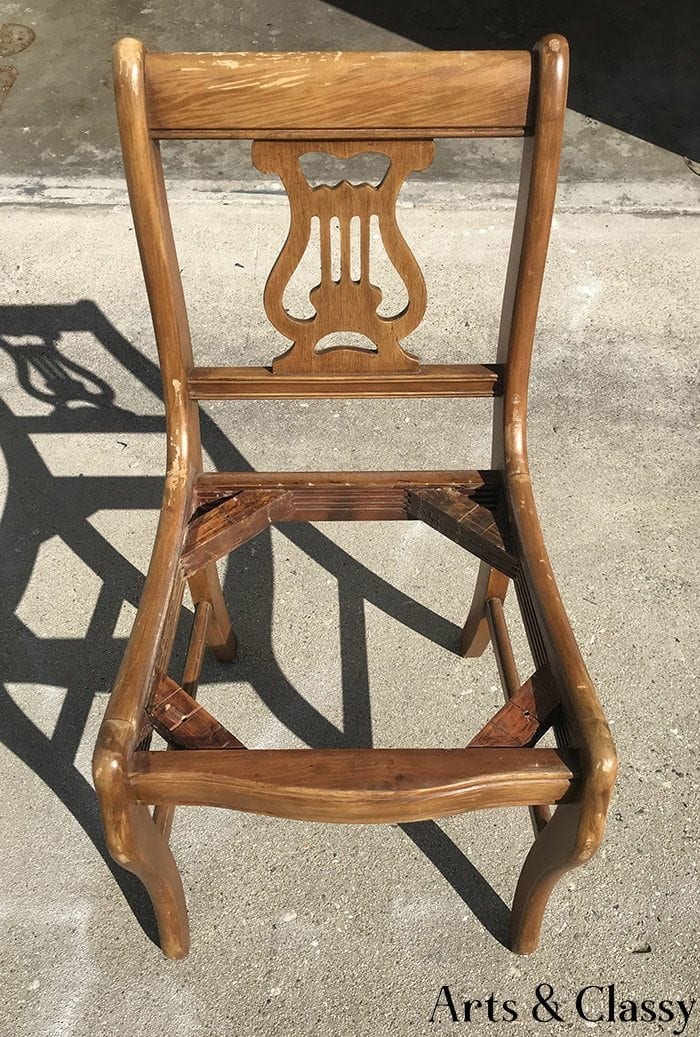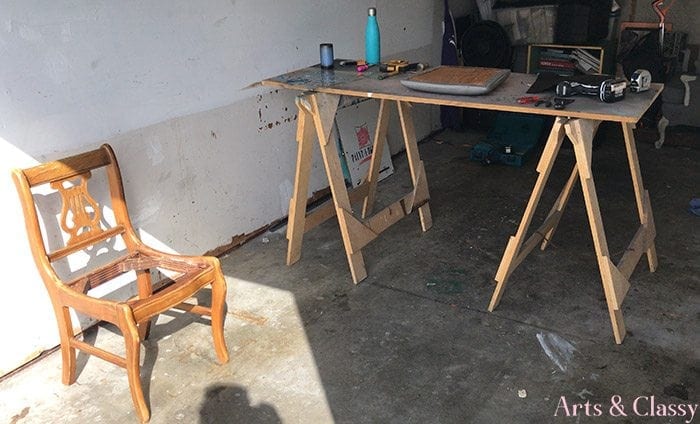 Step 2
I sanded down the chair and used wood glue to fix some parts of the harp back. After sanding it down, I wiped it off to make sure extra dust and residue was gone before painting.
Step 3
Mixed up my homemade chalk paint recipe. Mix warm water with Plaster of Paris mixture and stir. After that, I added 2 cups of paint and stirred.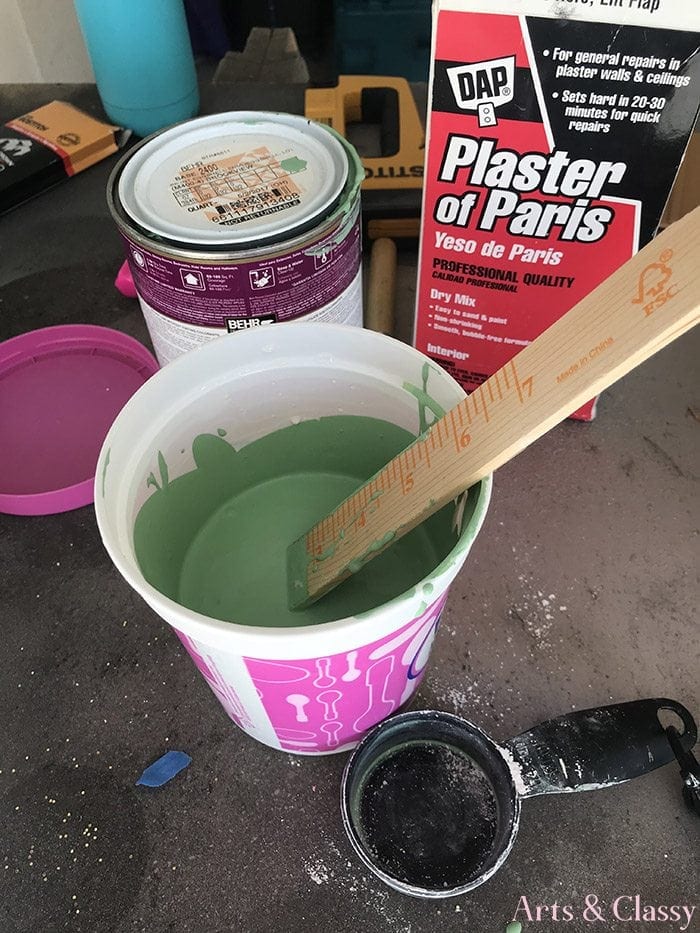 Step 4
After my chalk paint mixture was mixed, I applied to the chair frame.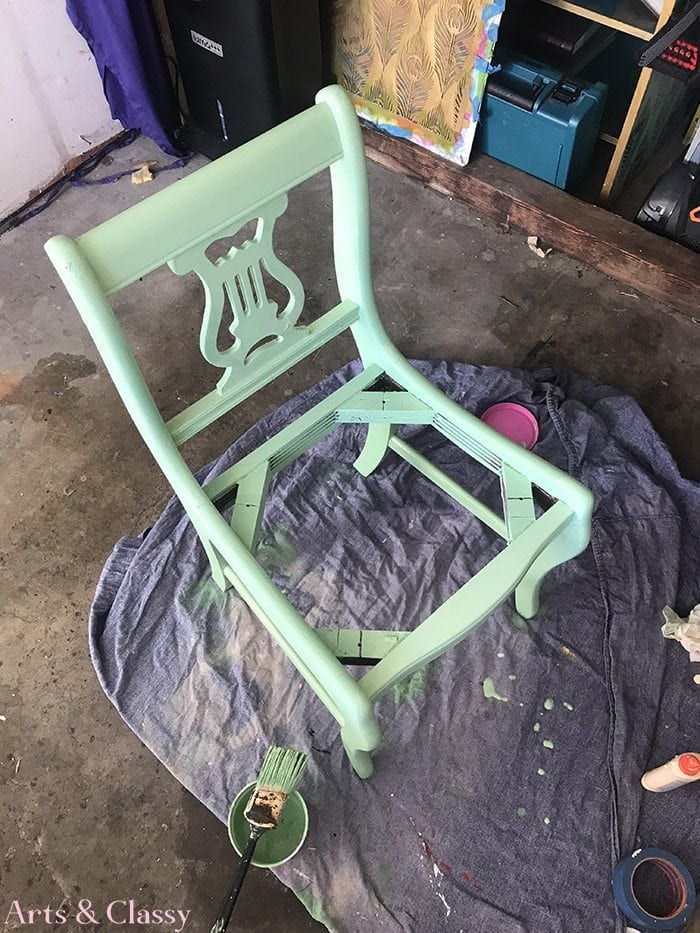 Step 5
After 2 coats of paint and let it dry, I used my favorite dark furniture wax to seal this piece and give it some aging.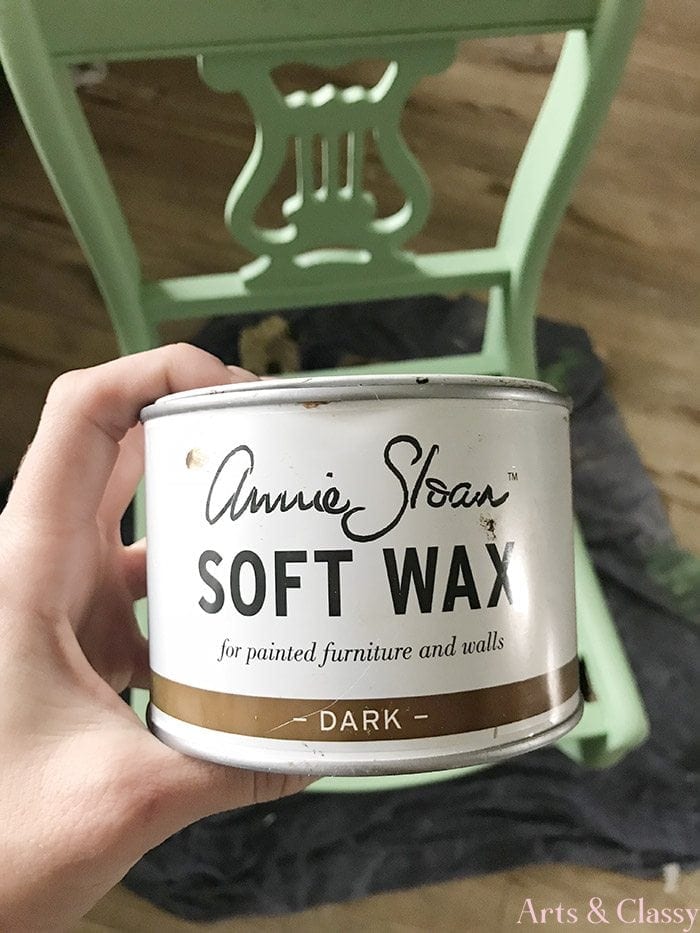 Step 6
My last step was uncovering the seat and reupholstering it with my striped fabric. The important part here was making sure that the stripes were facing the right direction and not at an angle.
I made sure to secure the staples with a hammer to make they were flush with the surface.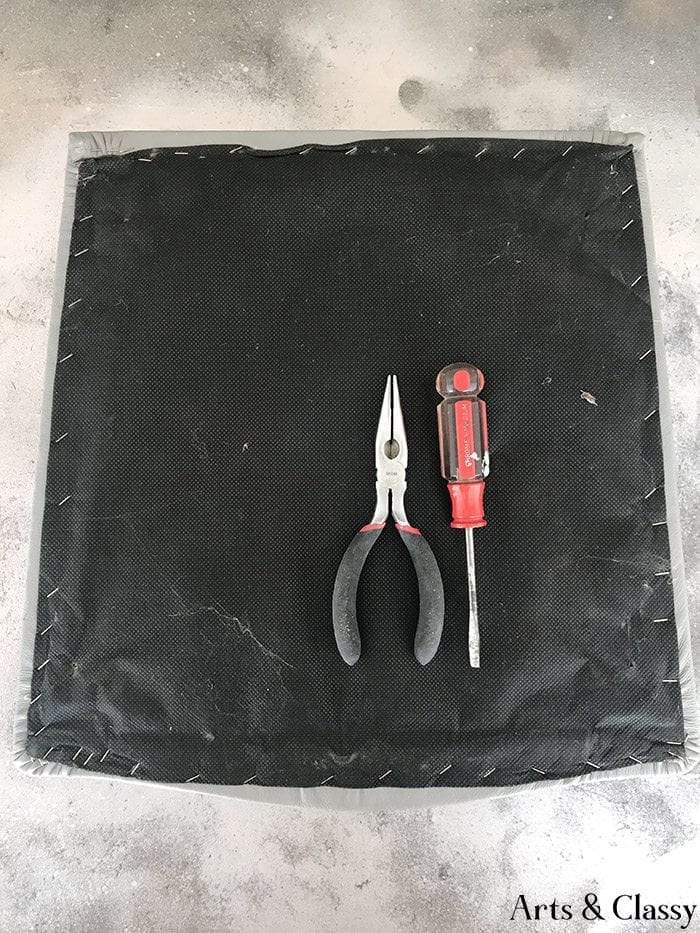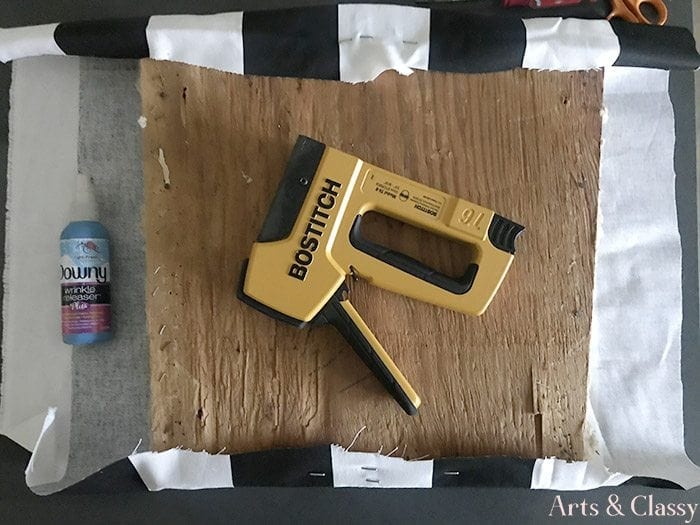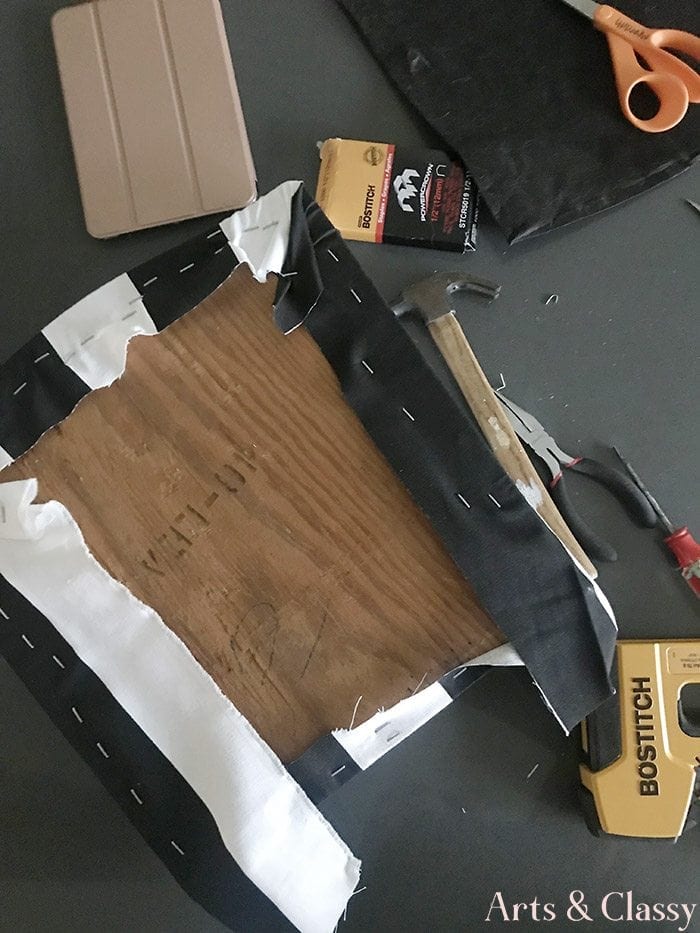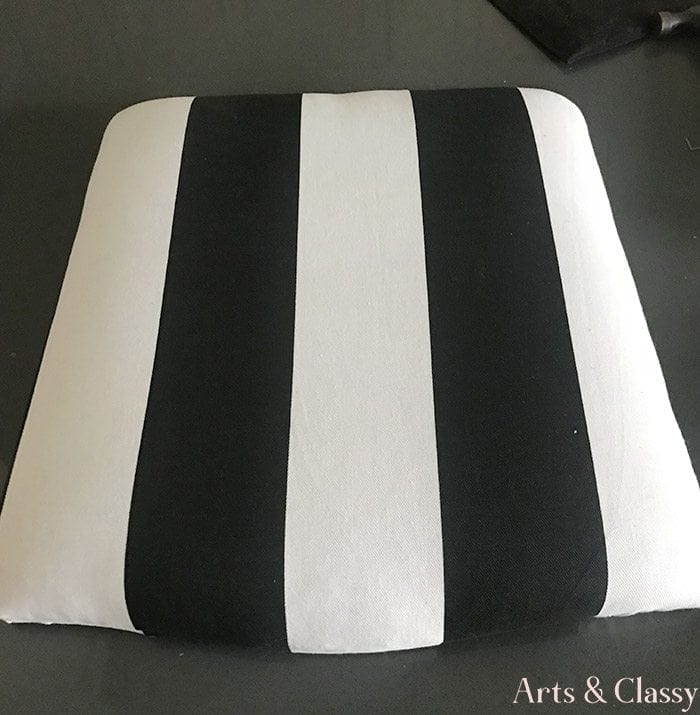 Step 7
I reassembled the seat to the frame of the chair with my power drill and 4 screws.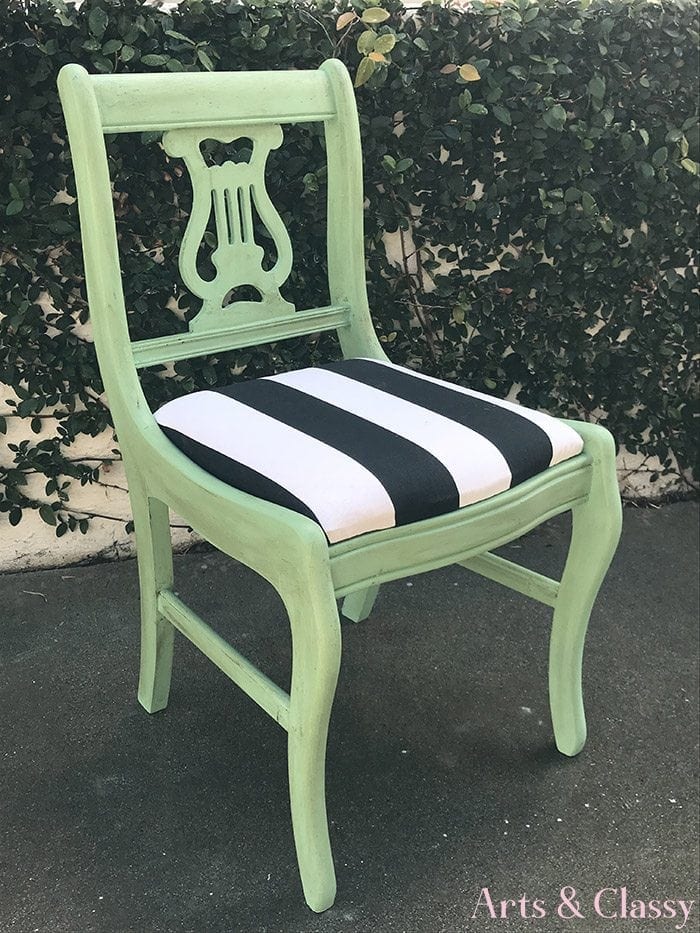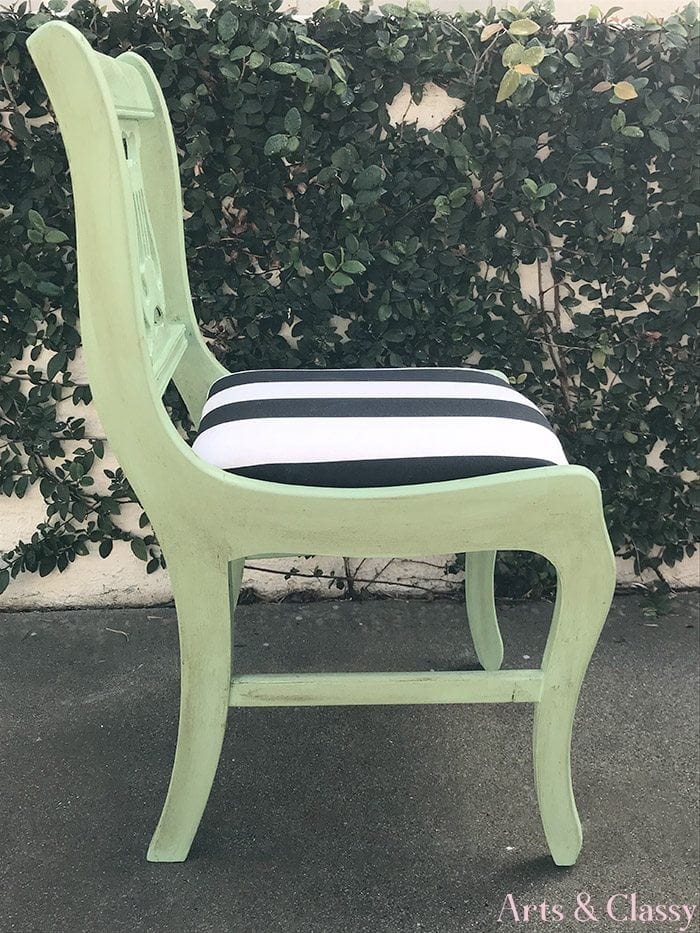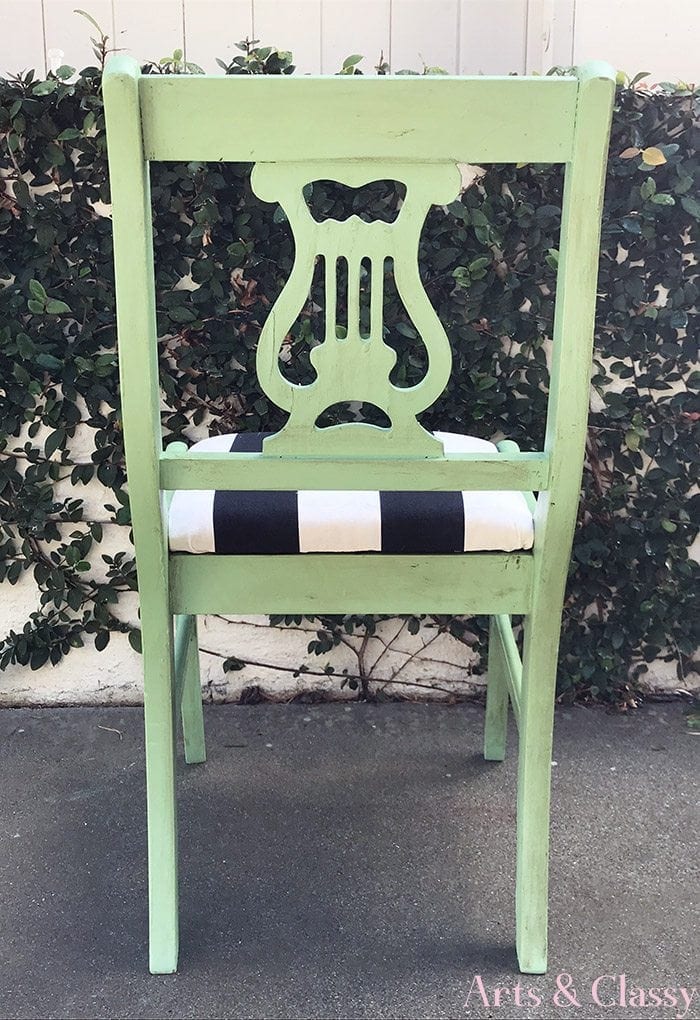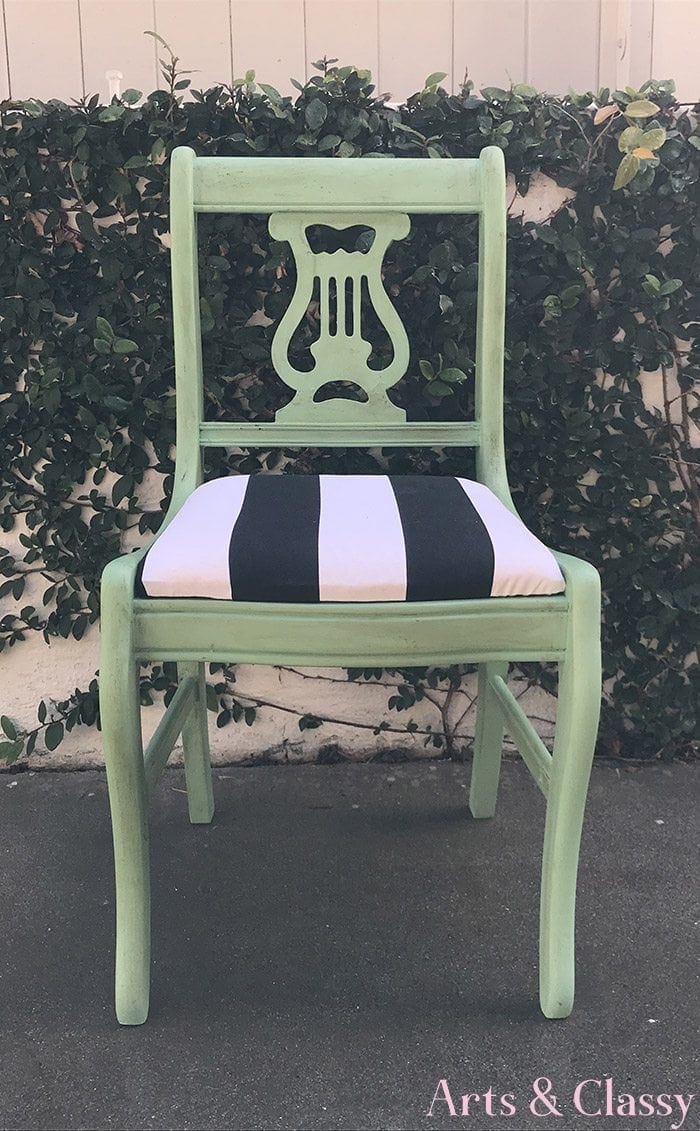 Make sure to share this project by pinning to your Pinterest boards. 🙂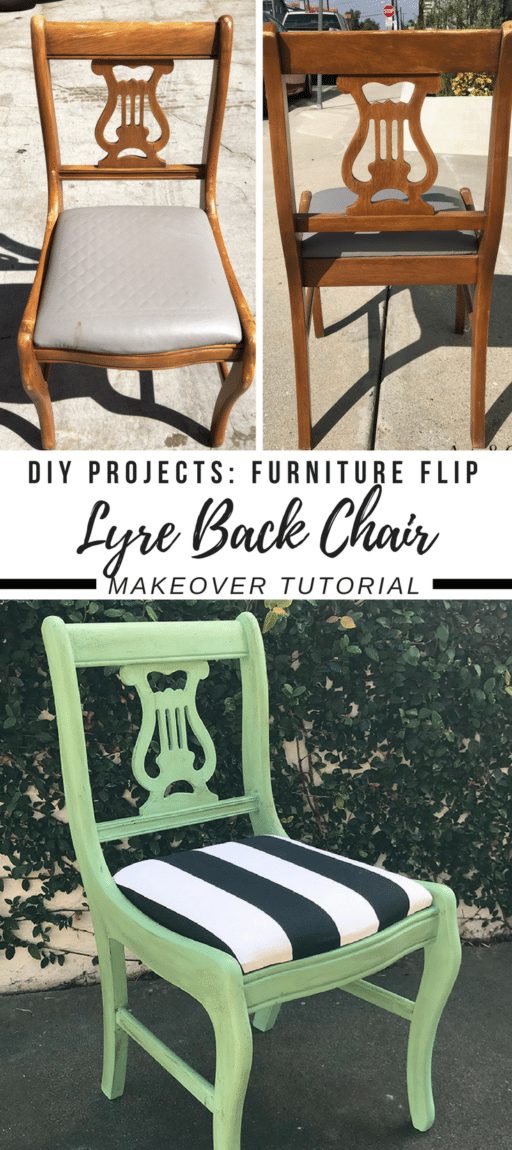 And there you have it? What did you think of this project? Let me know in the comments below.