I love creating round-up posts to better express my design ideas and to also help give exposure to other talented designers and DIY-ers. I do these pretty frequently throughout each month. But there was one post that went live in February 2015 called How to Make Your Home Look More Expensive on a Dime where I featured this amazing bedroom and blanket that went viral! It featured a Moroccan wedding blanket bedding and I didn't realize there were so many other ideas to be found.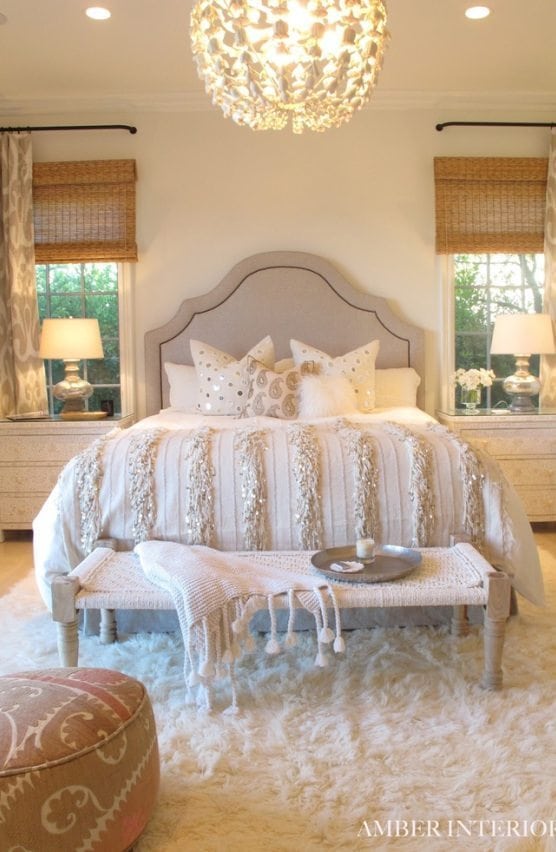 It's gorgeous right? To be clear, I am referring to the one with fringe on the bed in the image above. You probably already knew, but I just wanted to make sure.
I have been so excited to write this post because I get this question all the time.
Where did you get that blanket? Where can I find one for my home?
For the longest time, I did not have the answer to this question.
In fact, when I should have been looking frantically I rolled it off as not being a huge deal. But I was so so wrong. This question only flooded my comments even more. To the point where I could no longer ignore it.
I finally took the repetition to be a sign and I was able to have the help of another one of my readers to help me find it online. He was looking for one as a present for his wife. I thought that was so nice! Another thought popped into my head ...there must be more people in search of this blanket or one like it.
This blanket is referred to as a "Moroccan Wedding Blanket" or a "Handira Blanket" and I found more beautiful ones that you should check out for your home!
*This post contains affiliate links at no additional cost to you. If you do purchase something through my link, I will earn a small commission that gets funneled back into keeping A&C up and running properly.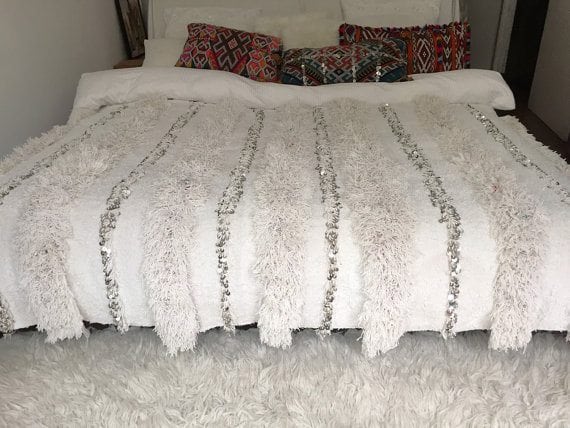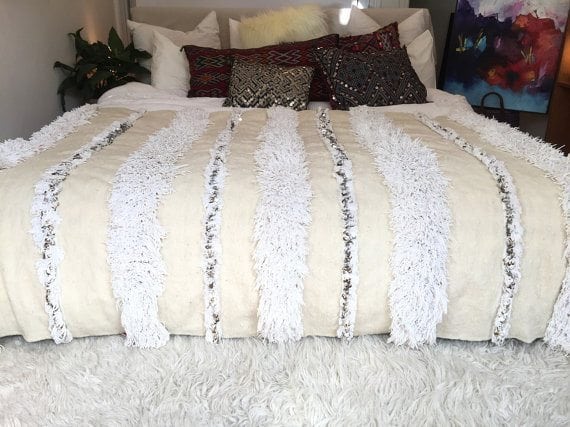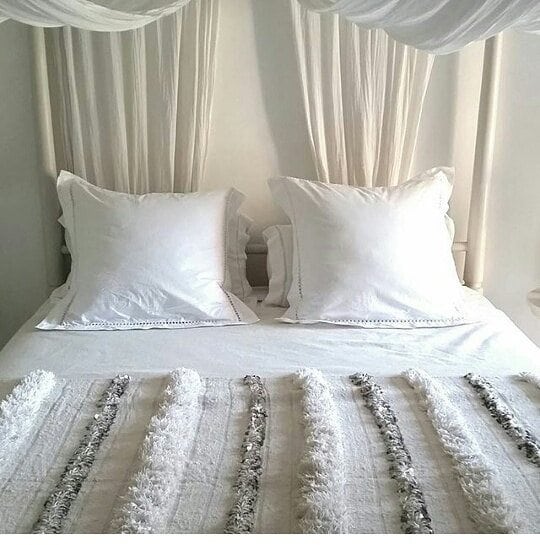 I realize that these beautiful blankets can be a little pricier for some. Don't worry, if you still want to achieve the same look for less I have you covered. There are some beautiful alternatives to the blanket that will suit your budget nicely.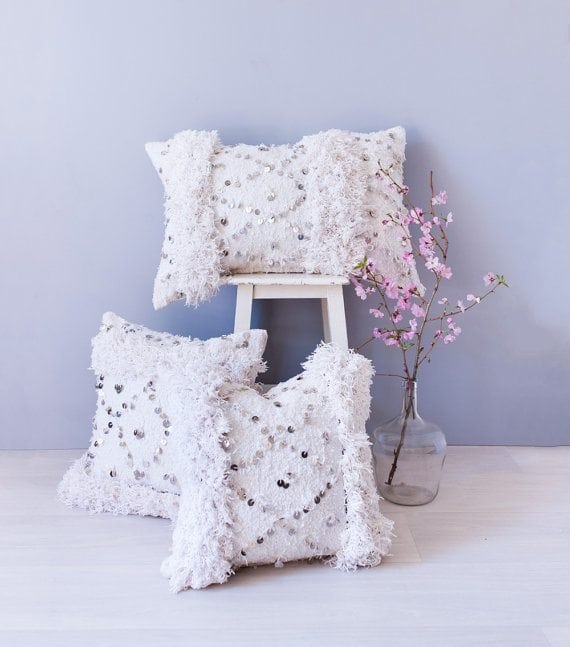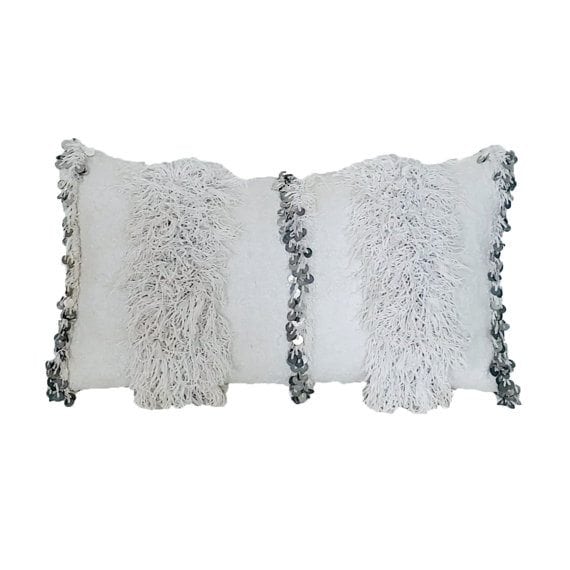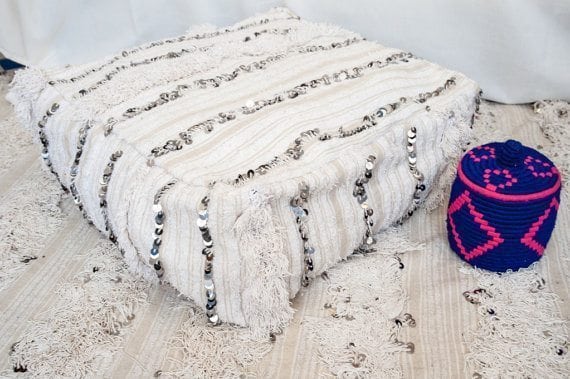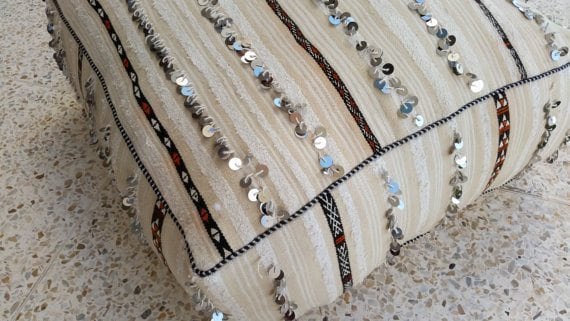 What do you think of these beautiful pieces? Where would you have used one of these items in your home? If you enjoyed this post, please make sure to PIN IT to your Pinterest boards or share it on other social media channels.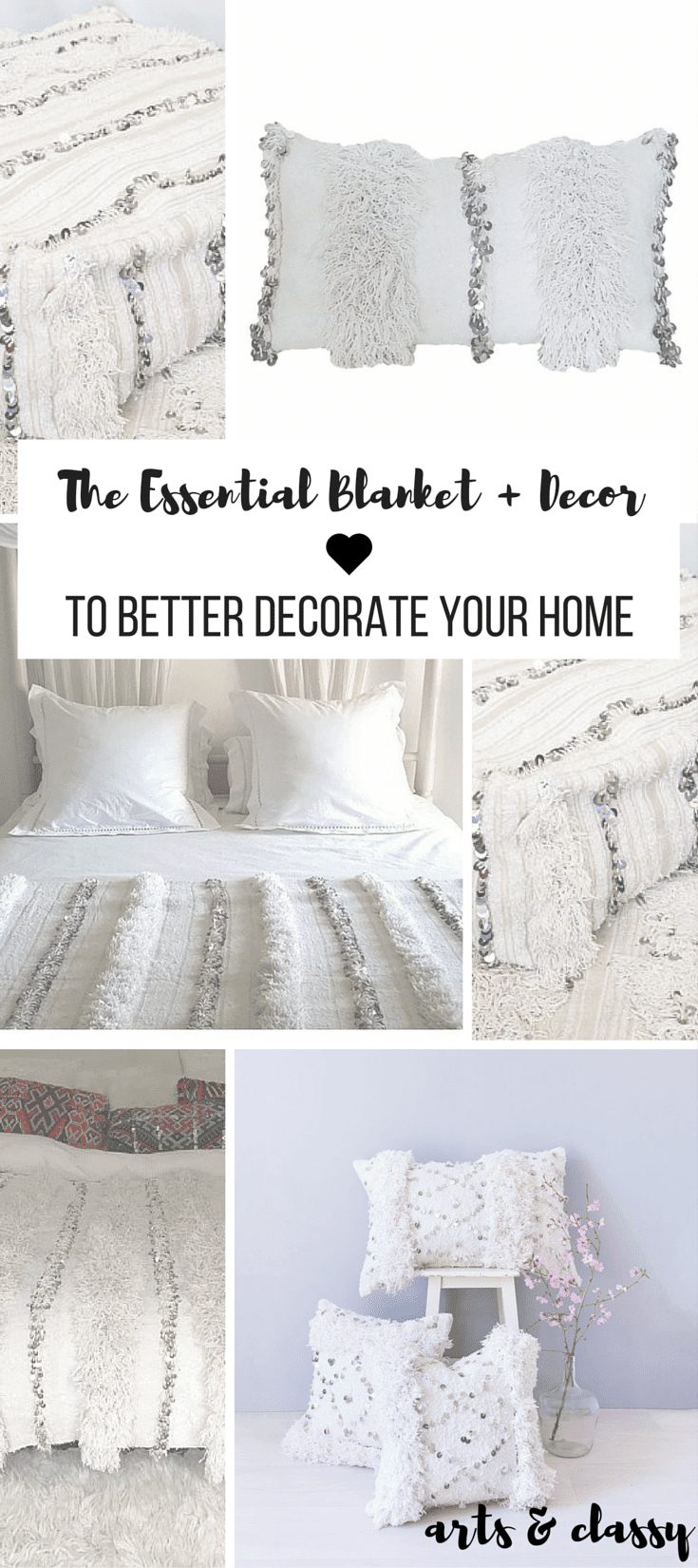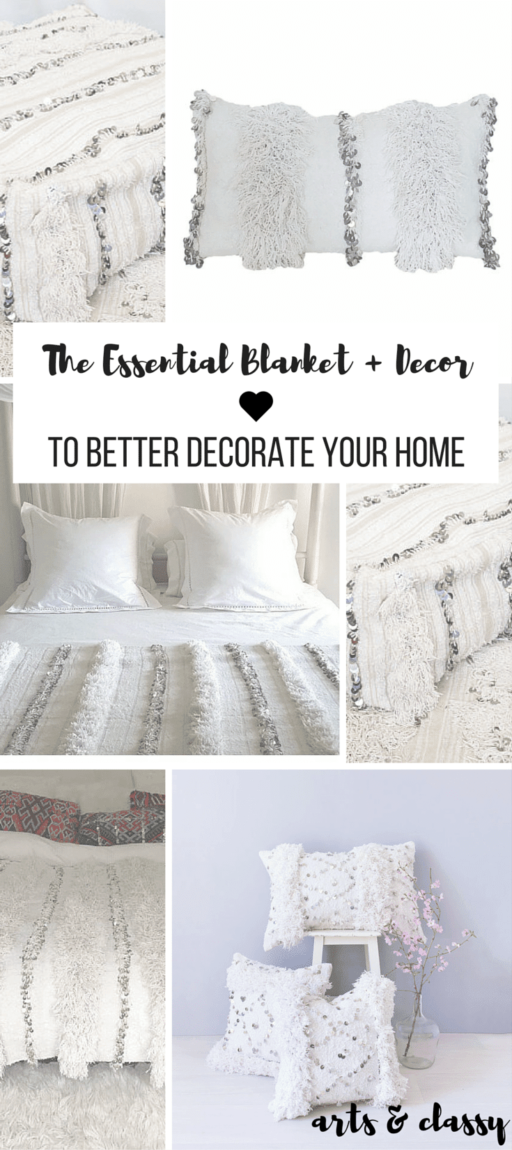 I hope you enjoyed this post and found all the Moroccan wedding blanket bedding ideas to be inspiring. Let me know in the comments below which were your favorite.
If you liked this post, you may also like: