Have you ever walked into your bedroom and wish you could make it feel a little more luxurious and cozy when you get home?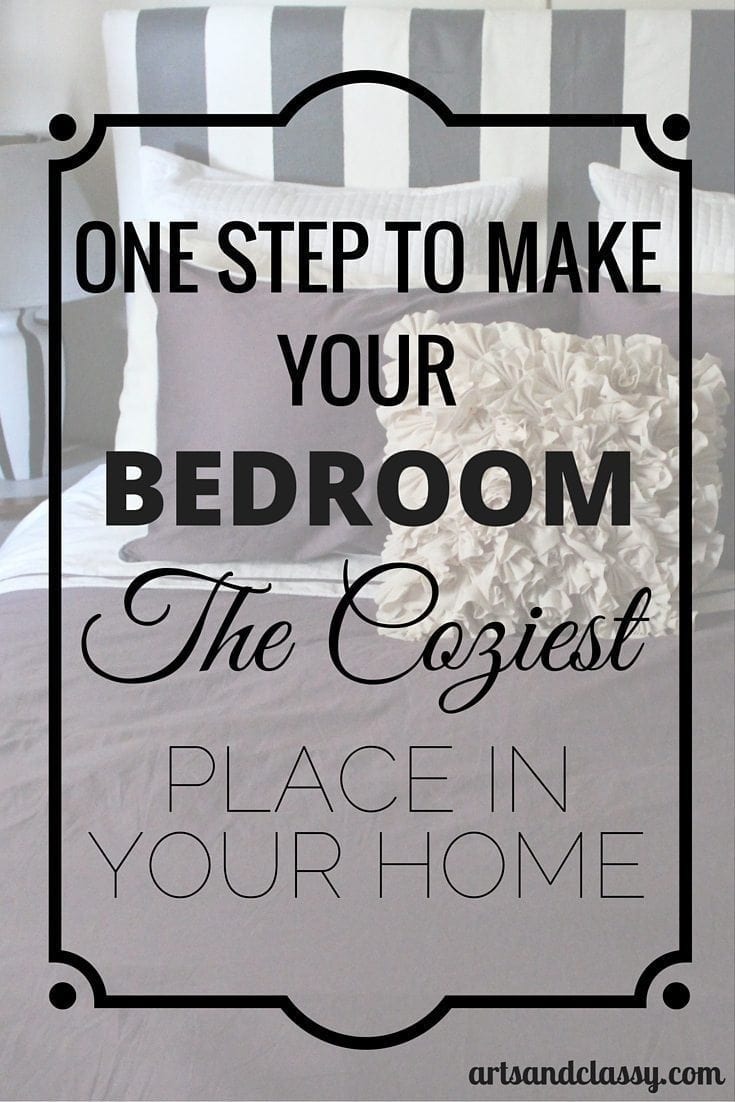 I know that I was feeling that way recently, so I decided to prove that only one step was needed to make my bedroom over. Or at least give the feeling that my room had a new face lift. You want to keep your bedroom a place of calm and happiness.
All you have to do it upgrade your bedding! 
The one way I decided to go about this transformation was by using a reputable company called Crane & Canopy. This is an online bedding brand that has high-quality designer bedding without the department store markup.
They design beautiful modern bedding, duvet covers, and sheets. They connect customers with world's most premium factories, saving customers up to 70% off department store prices. I know. I couldn't believe it either.
As you all know, I am about quality without the hefty price tag. I had to share this company with you because I am absolutely in love with my bedding that was sent to me and the transformation it has made in my bedroom. As a renter, sometimes decorating and nesting can be a little limiting since their are often rules to decorating your rental.
Side note…you should also check out my new Instagram @DecorateMyRental.
All of Crane & Canopy's bedding, duvet covers and sheets use soft and breathable, extra-long staple cotton, woven in 300+ thread count. They are hand-picked by the team for comfort and quality.
Plus a portion of all proceeds go towards Crane & Canopy's cause initiative, "A Safe Night's Sleep," which benefits women and children affected by domestic violence.
Your shopping efforts go to a good cause, which is my favorite part about their company.
I decided to go with the Hayes Nova Purple because it is crafted from the finest quality extra-long staple cotton in a 400-thread count single ply, singe pick weave + 2 standard matching pillow shams.
You may be asking what exactly makes the Nova so special? What makes this signature Nova duvet cover is it's 2-in-1 solution. It gives you the perfectly made bed in 80% less time.
I can attest to this. It's an innovative two-toned cover that mimics the flat sheet with a color coordinated accent stripe and its patented zipper enclosure makes for easier stuffing.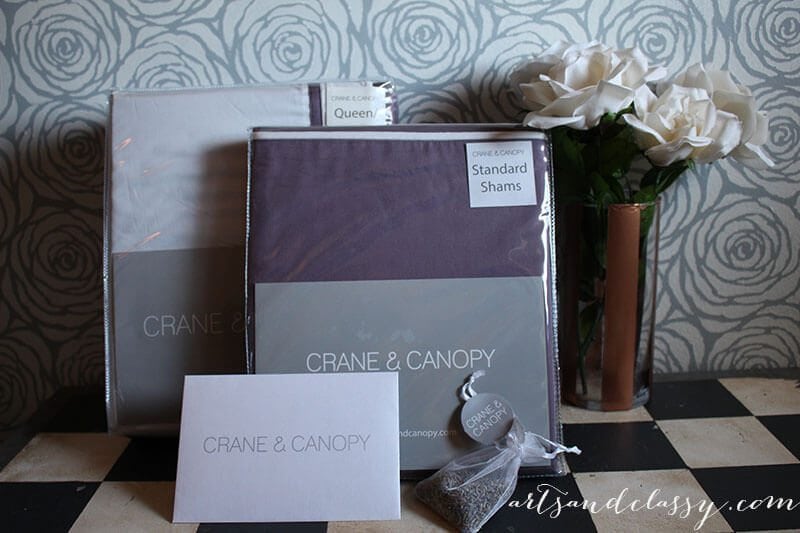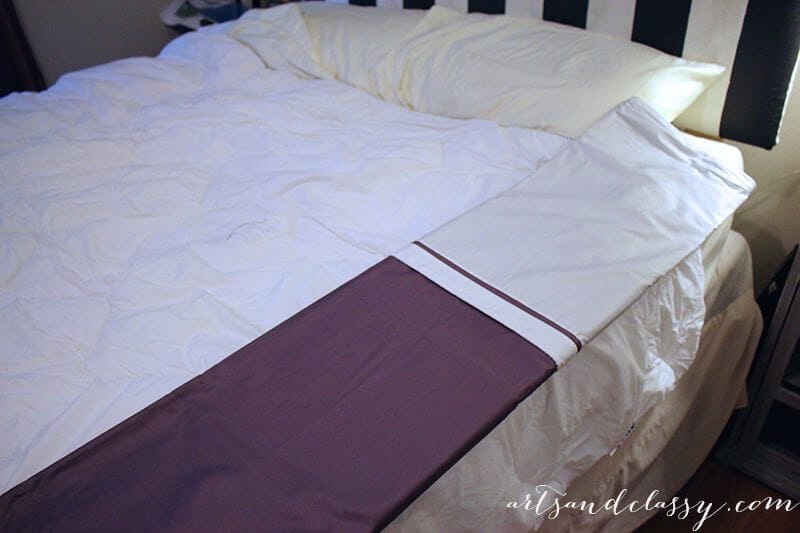 I am definitely one of those people that likes to make my bed first thing when I wake up. Therefore, making this process as easy as possible is of the upmost importance in my book.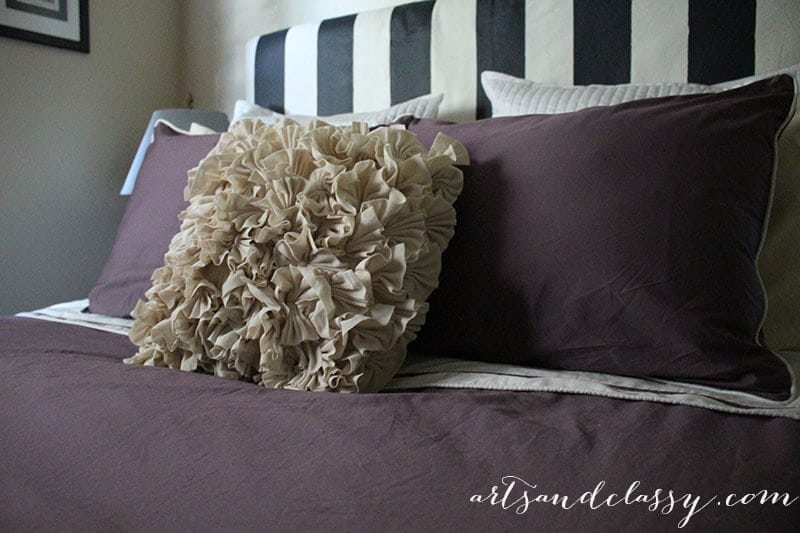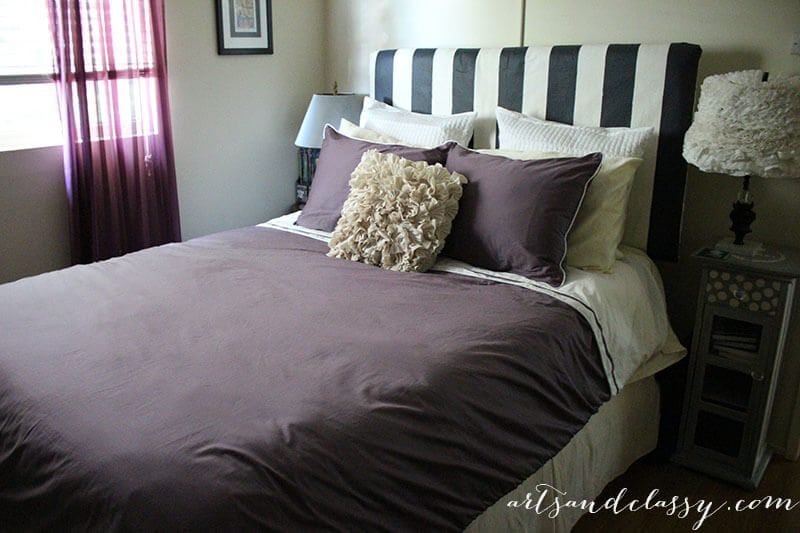 Bottom line. I love my bed even more now and it is my favorite place to be when I get home. I just want to jump face first into my perfectly made bed. My felines are also big fans.
To learn more about  Crane & Canopy and what they have to offer. Check out the links below. 
Make sure to follow @craneandcanopy on Instagram to see new inspiration.
Let me know what you think of my new bedding and if you are interested in trying Crane & Canopy in the comments below.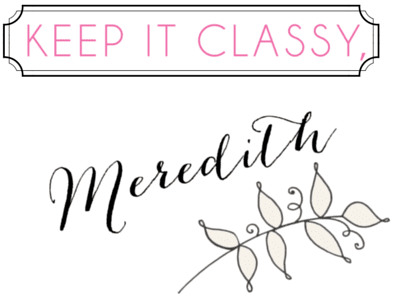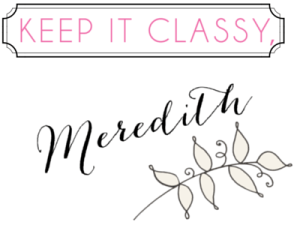 Sponsored Post: Crane & Canopy sent me this bedding, but the opinions expressed are entirely my own and always Arts & Classy!