I am finally sharing my latest DIY Project and how I did it! I found an old TV media stand on the side of the road but still felt like it some life left to live. I picked it up and brought it back to my small home LA office.
It sat in my office for about a week before I decided what I wanted to do with this piece. I have have been doing a lot of coastal & shabby chic furniture flips recently, but I had a different idea for this one.
I love the Hollywood Regency style and decided that was the path I would take with this media stand.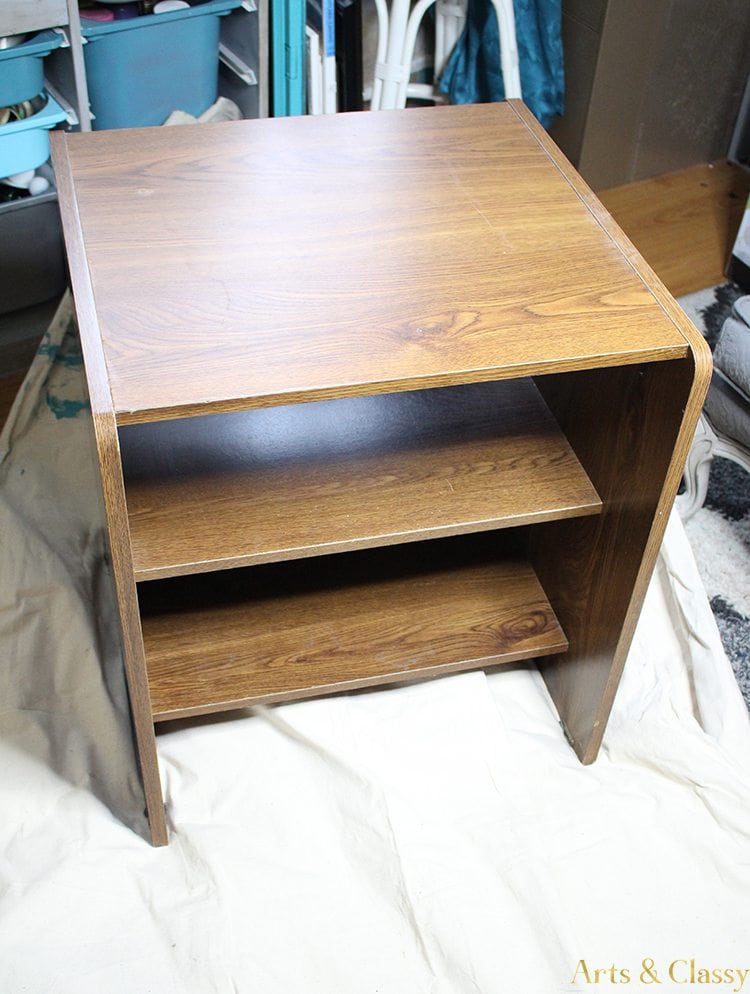 Supplies I used for this DIY:
Behr Acrylic latex satin enamel in the color "Brookview"
3 Tbsp of warm
Step 1
I painted the entire cabinet with a white chalk paint and decided my Brookview green Behr paint was the better choice. I used my handy DIY chalk paint recipe to turn that Brookview into a better paint for furniture. I did this so that I didn't have to sand anything down before hand. Chalk paint sticks better. Once I did 2 coats I let that dry.

Step 2
I positioned the peacock stencil on the sides of the media stand with my patina green stencil creme.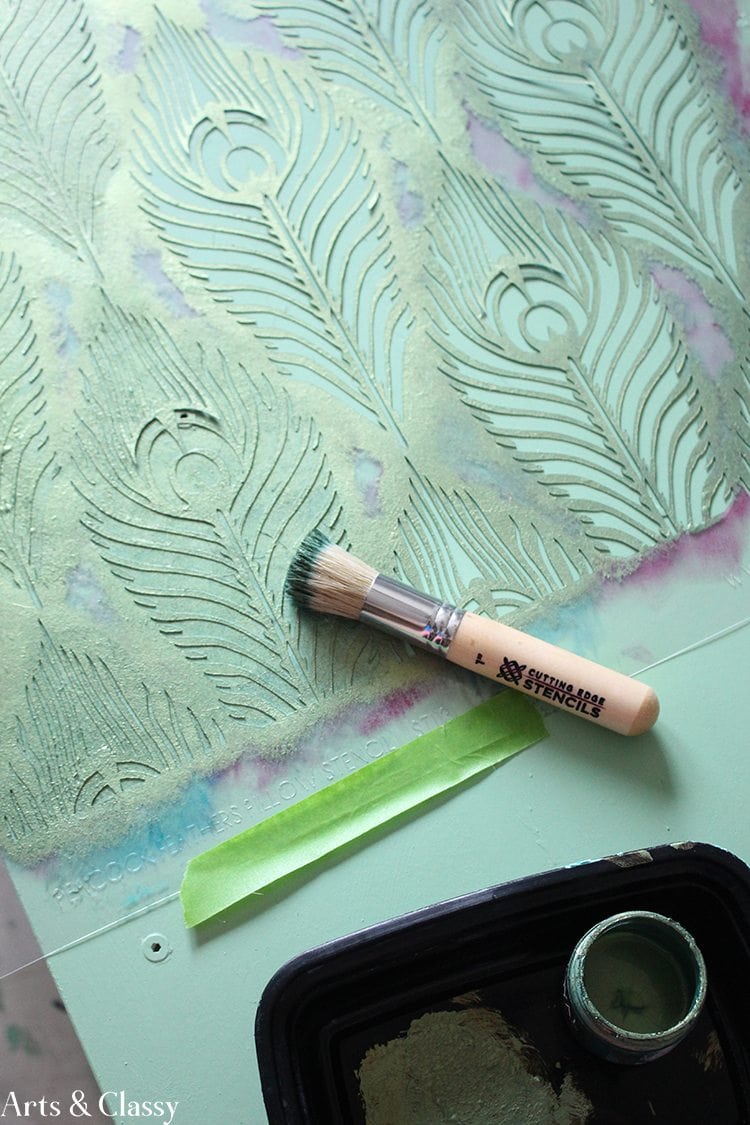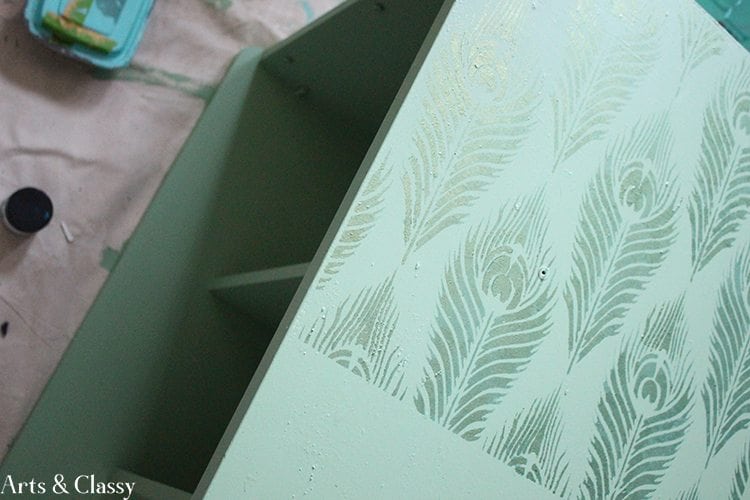 Step 3
Once I covered both sides, I painted the trim and corners of this media stand.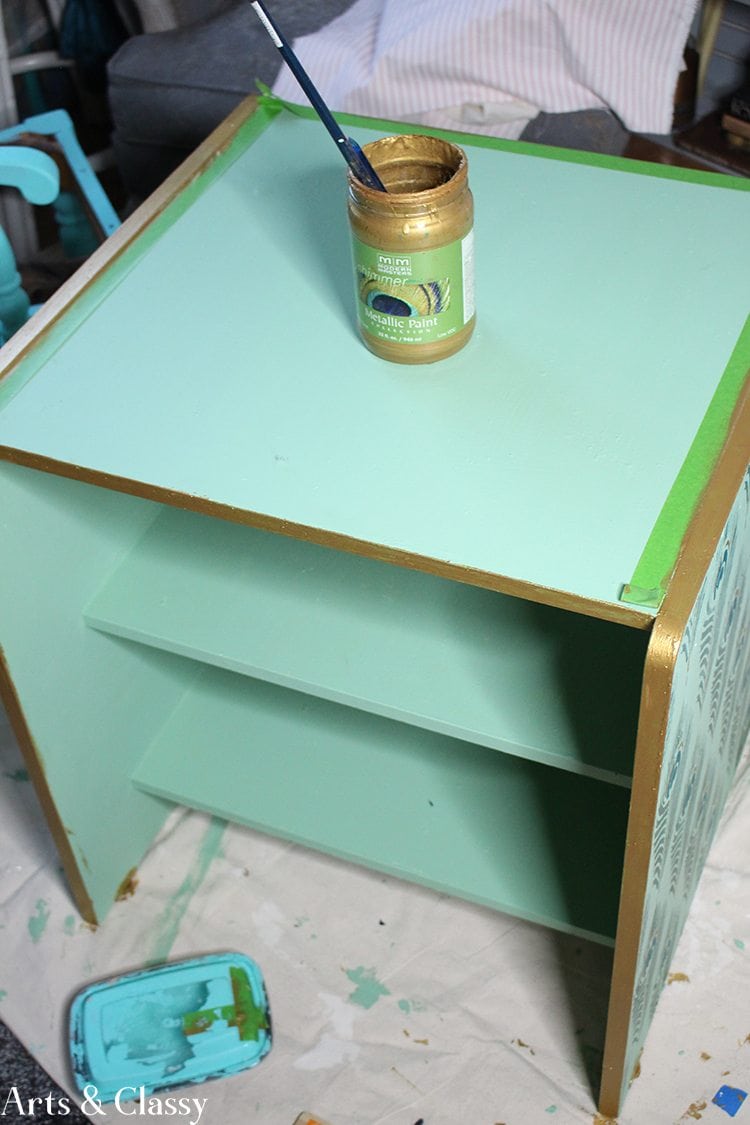 Step 4
I hand painted the peacock feathers to add some more dimension to this piece.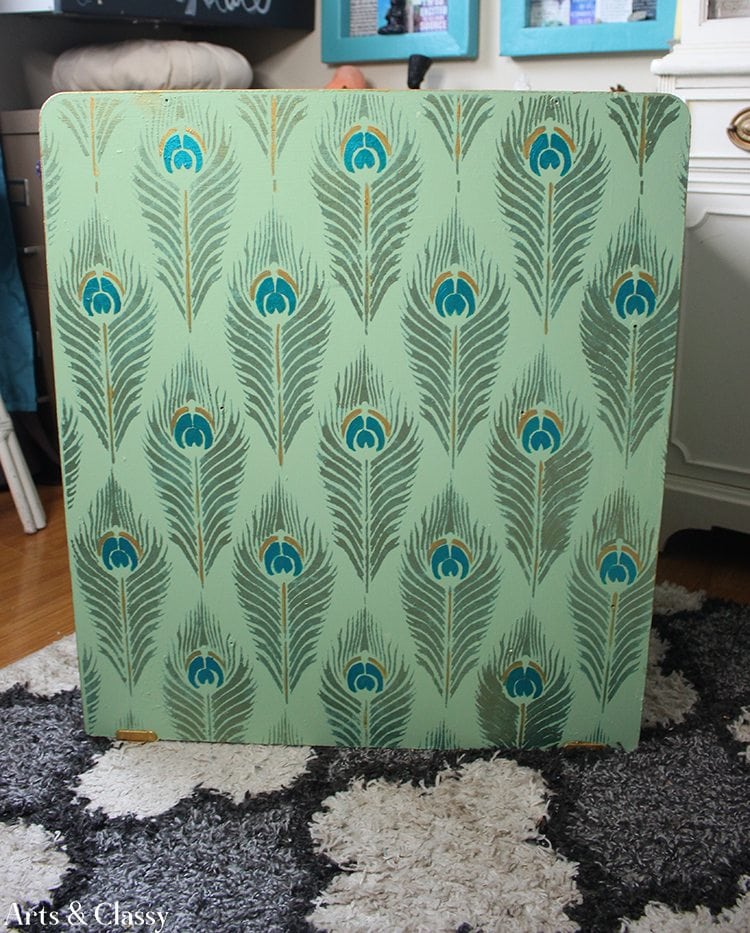 Step 5
I knew I didn't want to add more peacock feathers to the top of this piece. I brainstormed for a couple of days on what I wanted to do to it. I ended up thinking something geometric and gold would be perfect for this piece.
With my painter's tape, I created a square within a square. My Modern Masters Metallic Olympic Gold paint was my go to paint of choice. I applied my paint with a foam roller.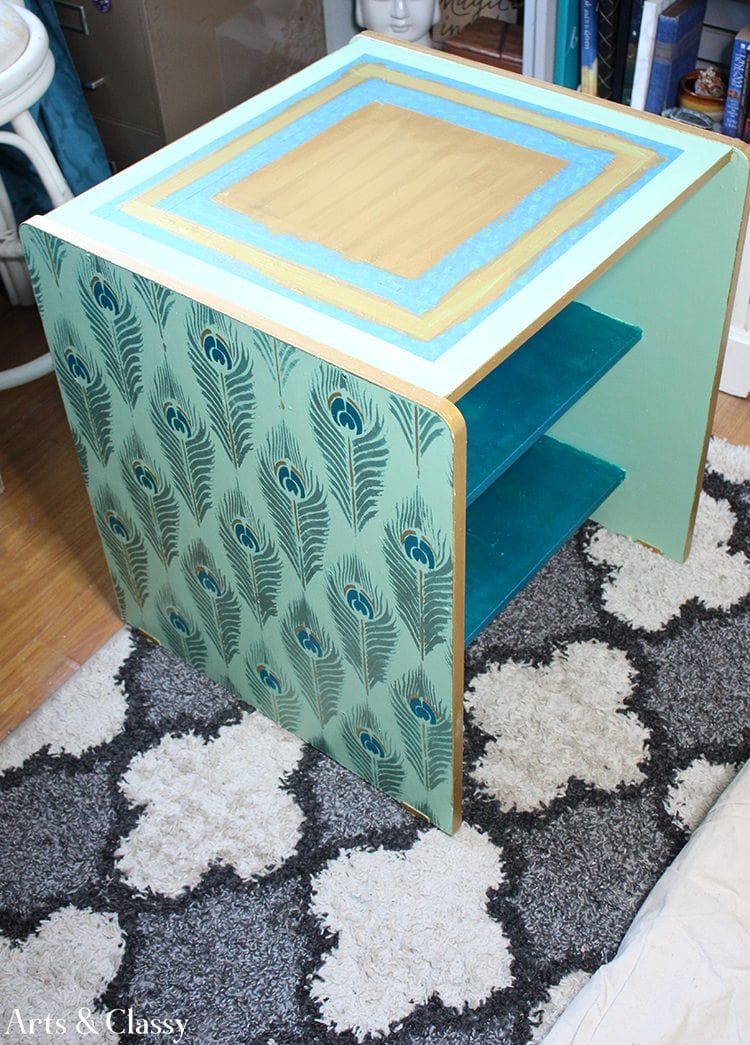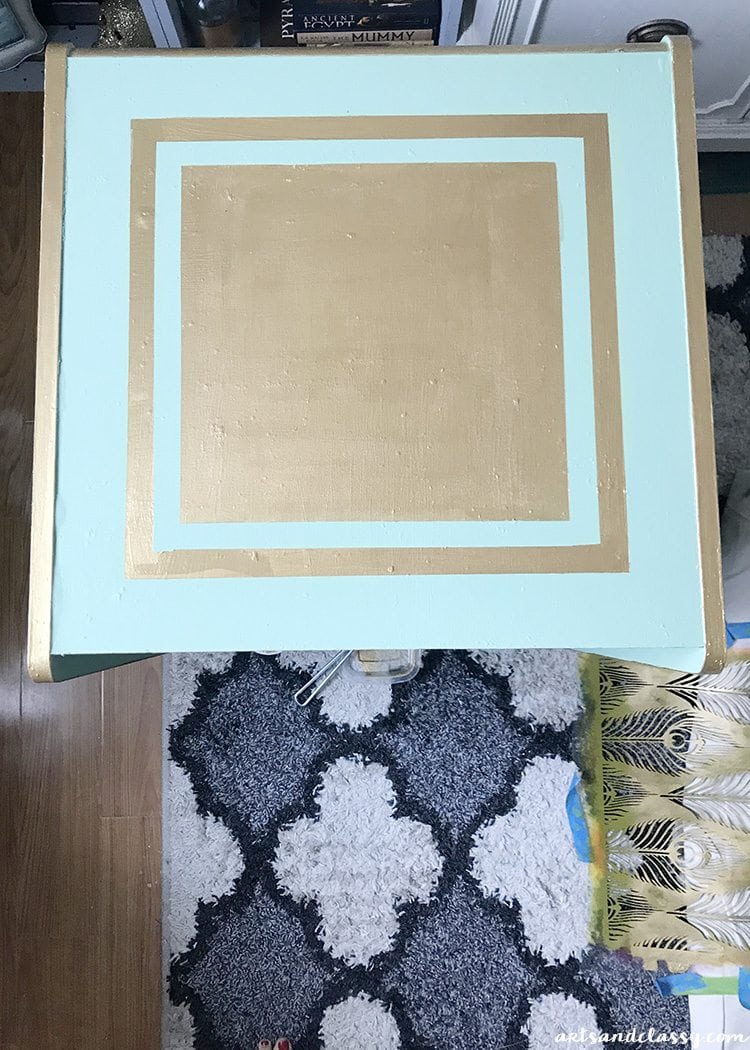 Step 6
I painted the 2 shelves with my peacock blue stencil creme to keep this piece cohesive from the details on the feathers.
After letting that dry, I continued the peacock pattern on both shelves with my metallic gold paint. I used my foam roller for this application.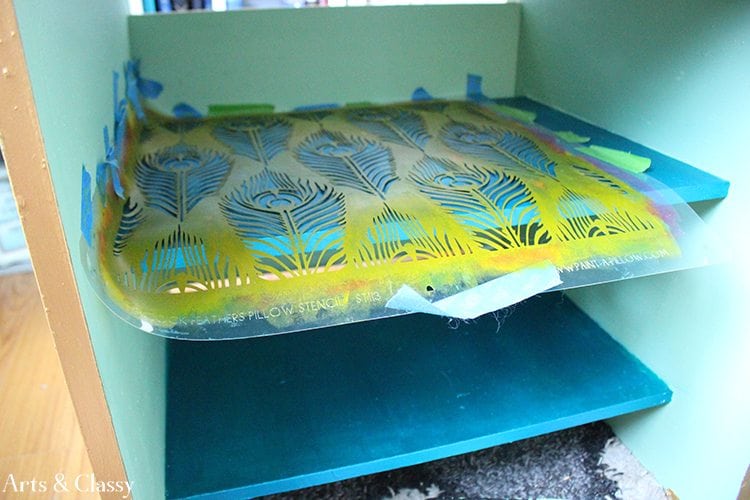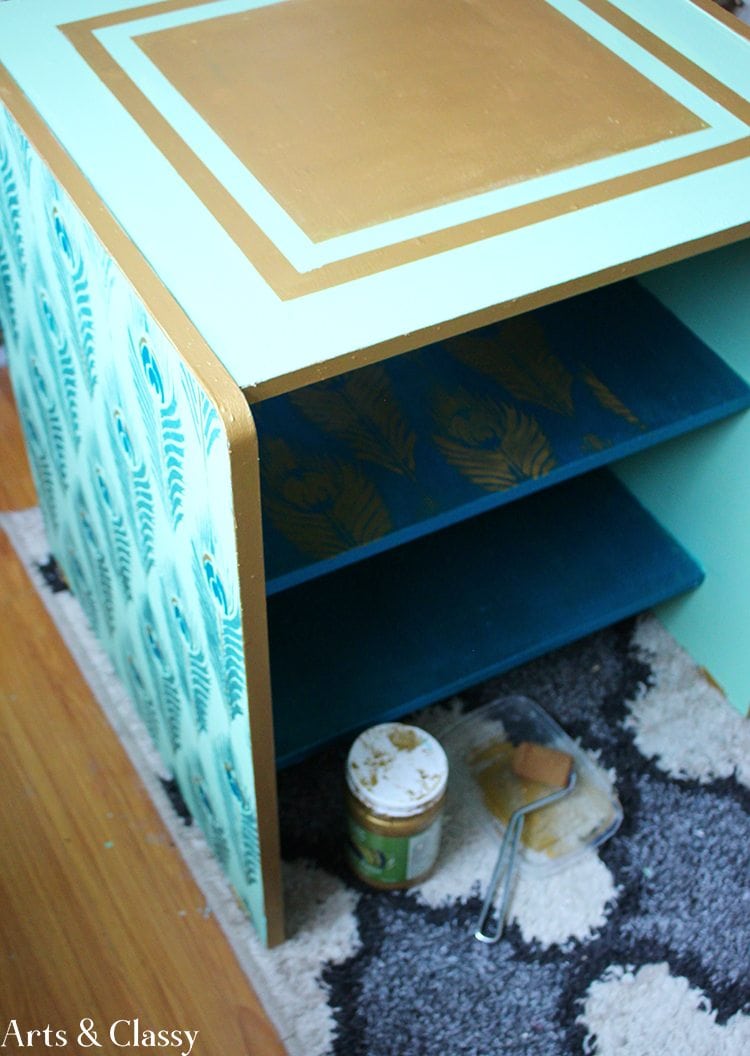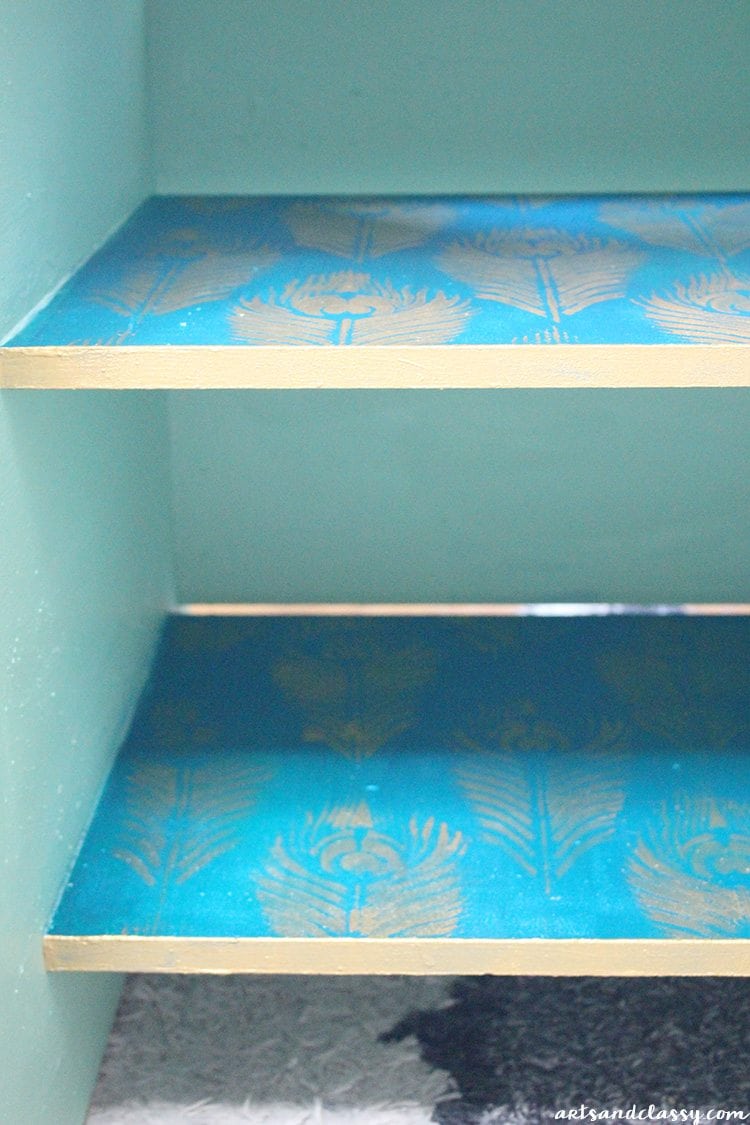 Here are the AFTER photos of this media stand. I am really excited with how it turned out! It is a one-of-a-kind conversation starter. I imagined this piece being enjoyed in a smaller apartment or house.
A creative idea I had….
I also thought it would work well as a home bar. It has storage underneath for glasses and you can get up a decanter on top and maybe a fun glam beverage tray. I digress…my creative mind wanders.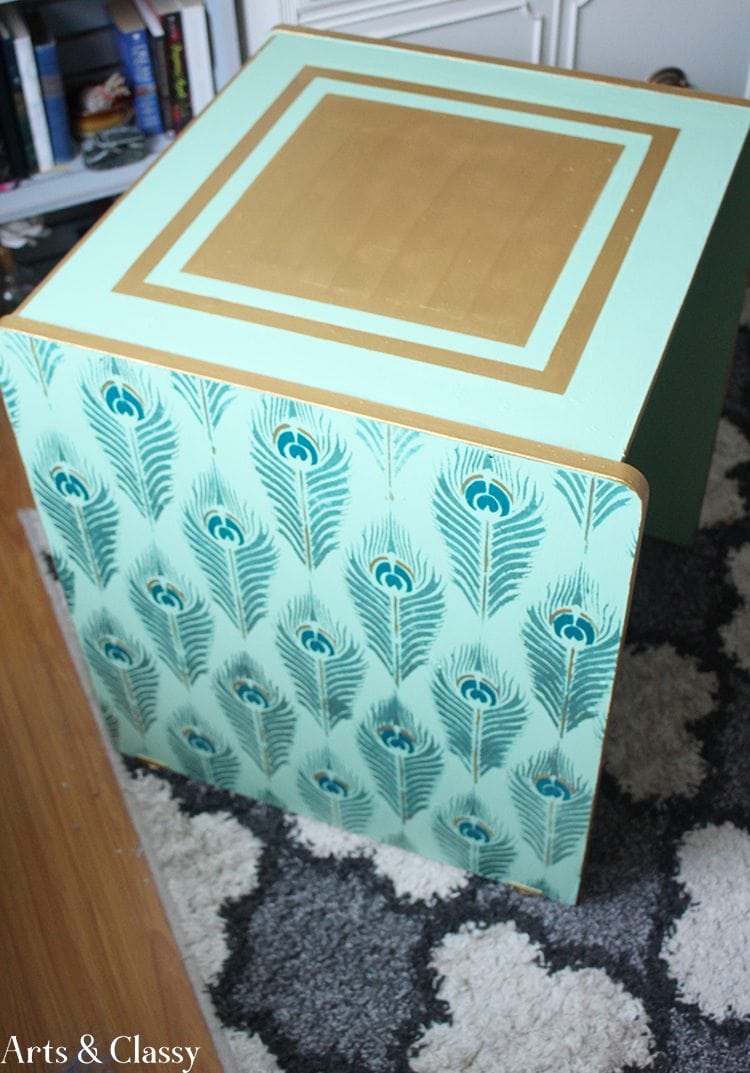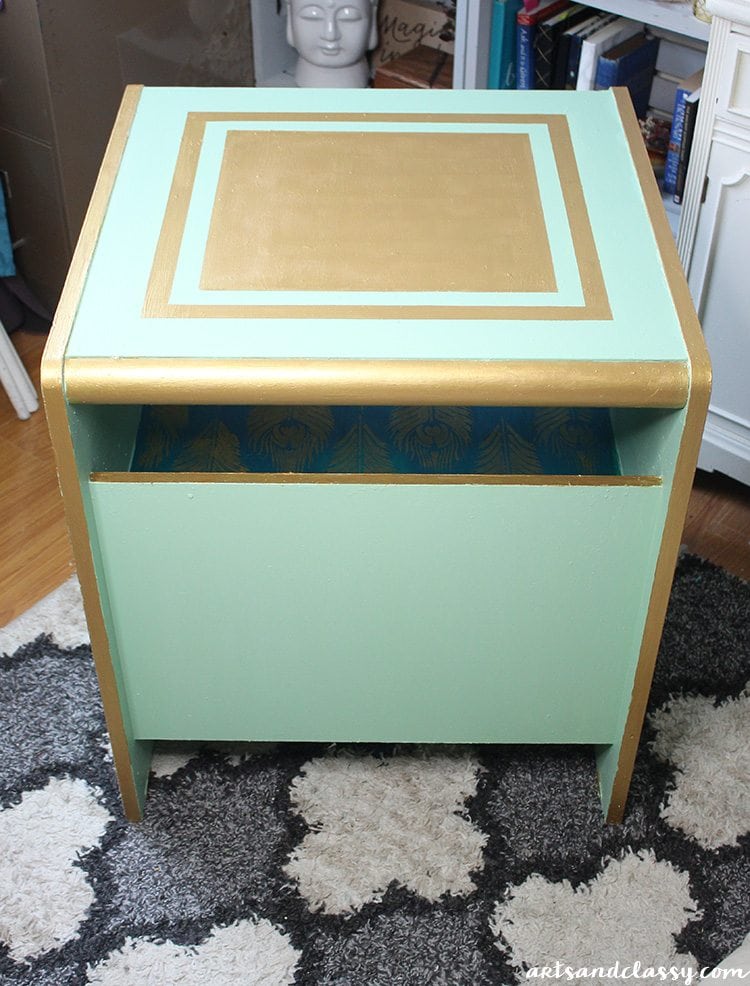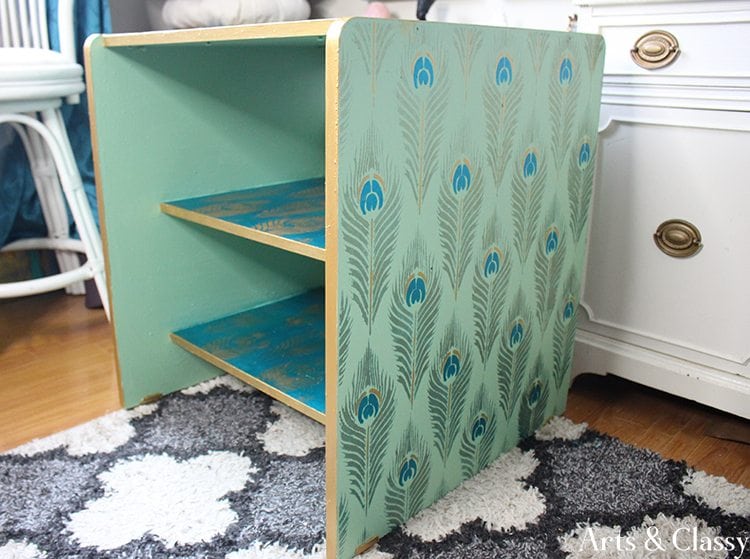 What did you think of this makeover? Would you try to work with this Peacock stencil on a piece of furniture in your home?
If you like this project, you might also enjoy…
Join the newsletter!
Subscribe to get the latest classy content by email.