I have needed an inexpensive way to store my makeup. I have a someone small bathroom and I had some free wall space behind my toilet. I thought it would be the perfect spot to hang my latest DIY project. My framed magnetic makeup board!
 I have a great solution for you caters to a small budget.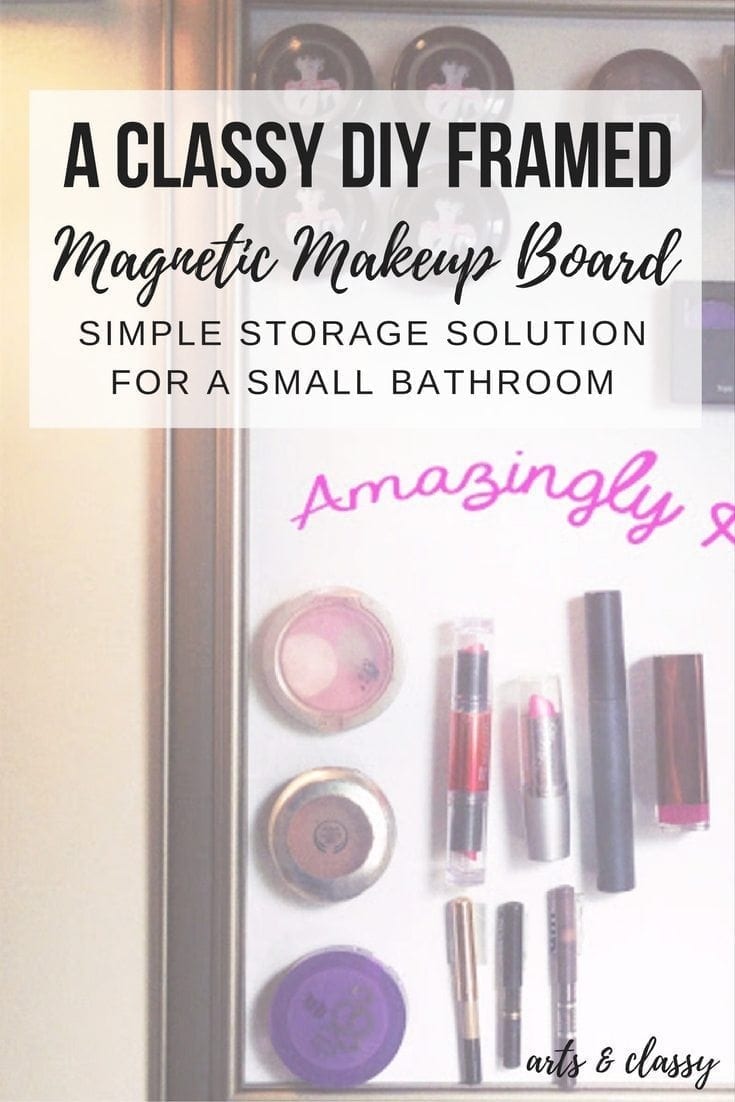 Trust me, ladies…
This saves so much space and makes getting ready in the morning much faster than digging and fishing through my makeup bag.
It saves me a lot of time now when I get ready in the morning for work!
I don't have to search for that perfect shade of lipstick I get inspired to wear. It displays my makeup in such a fashion that I don't forget what color eyeshadows I have. Does that happen to anyone else? I know it did for me.
Here is my finished product: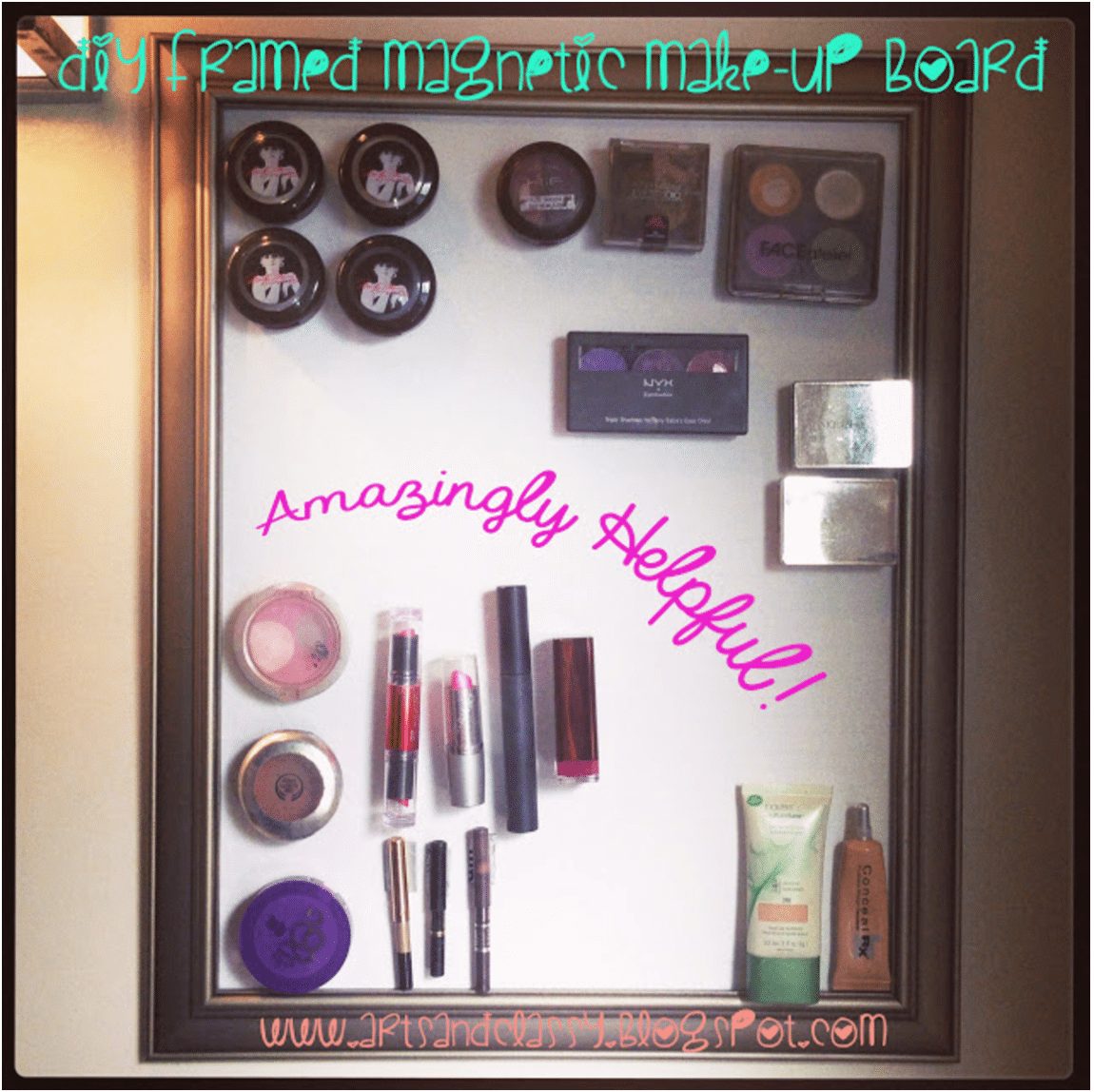 *This post contains affiliate links
In order to make this makeup board, you will need the following:
1.
Fabric
– Pick one you will love! I chose fabric I already had which was a nice simple white. I also found this fabric like mine on Amazon 
2.
Spray Adhesive
– Best thing ever! Much better than hot glue for mounting the fabric to your sheet metal and faster! 
3.
Magnets
– Buy these in bulk online…it's a waste going to Lowe's to buy them in small packets. Budget tip –  I cut up some dumpy old refrigerator magnets to hang smaller items like eyeliner etc.
4.
Picture Frame
– this could be old or new, I chose an Aaron bros frame leftover at one of my jobs. Free is always my favorite!
Now some other bloggers that I have seen actually found some beautiful old ornamental frames, and painted them a wild color and they used a very decorative fabric.
I wanted more of a simple classy look, and as I said: "I am a girl on a budget."
Free was music to my ears!!
I think the only things I actually purchased were the magnets and the galvanized metal. Everything else I have just around my craft room. Handy huh?
Step 1: You will cut down your metal to fit your frame.
Step 2: Cover the cut metal in spray adhesive on one side and wrap your fabric (almost like a present) around the metal.
Step 3: Lay metal into the frame and secure.
Step 4: Hot glue magnets on the back of your make-up.
Step 5: Hang your frame where you wish.
Step 6: Attach the magnets.
Unfortunately, I did not take step by step photos of this d.i.y magnetic makeup board, but I am linking you up to some amazing bloggers that have laid it out with photos for each step and I found a helpful video. Check them out!
Join the DIY Lovers Digest + Gain Access to 7 Days To Home Ebook
Subscribe to get amazing DIY projects and tips on saving money when you DIY by email + gain free access to my ebook 7 Days To Home.