I am ready for a White Claw Cocktail. Life has been a whirlwind since I got married recently. It has been such an exciting time with so many new changes ahead. What changes… you ask? Well not only has married life been a new chapter, but so has packing for a move out of state!
My husband and I are moving to Denver, Colorado in less than 4 weeks. We have been in a packing frenzy!!
I am grateful to be home so that I can pack up as much as possible each day so we aren't scrambling to the last minute to get it all done. That would make things way too stressful.
The heat in my home has been stifling. It's like my home is an oven and keeps in all the heat from the day. Even in September, it feels like Summer is still here. I decided a White Claw cocktail while packing up my home would be the perfect solution to my desire to cool off.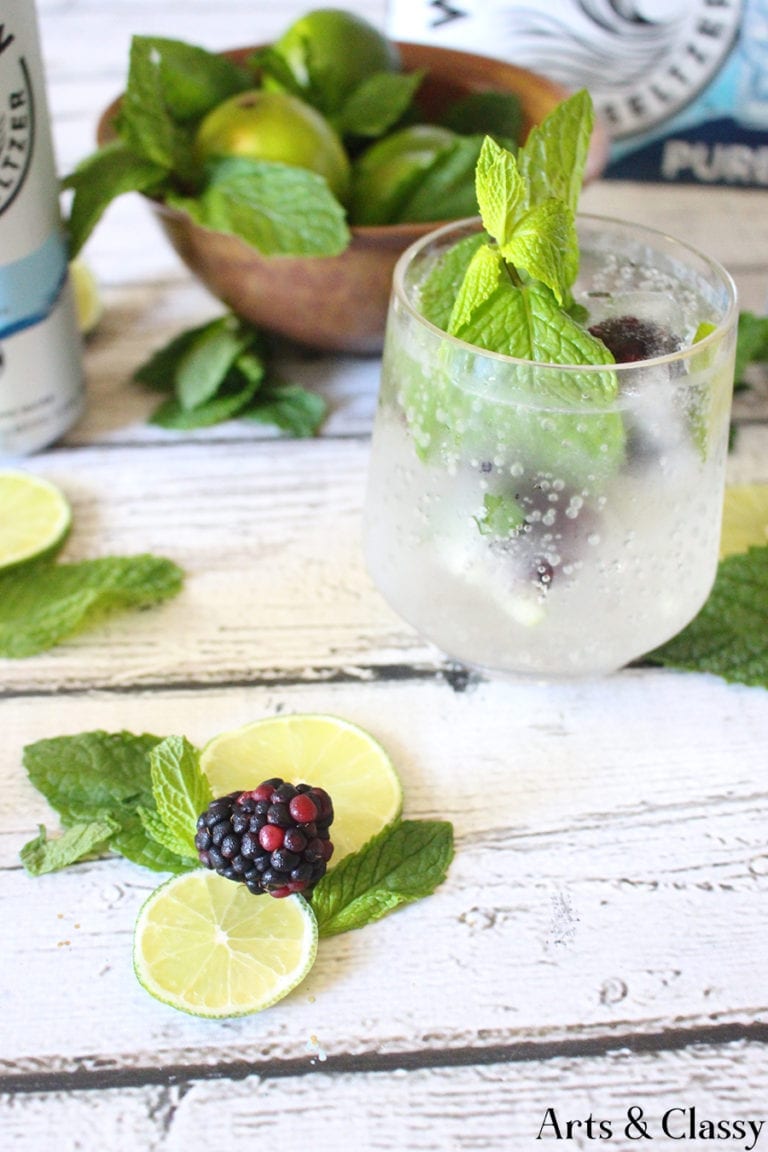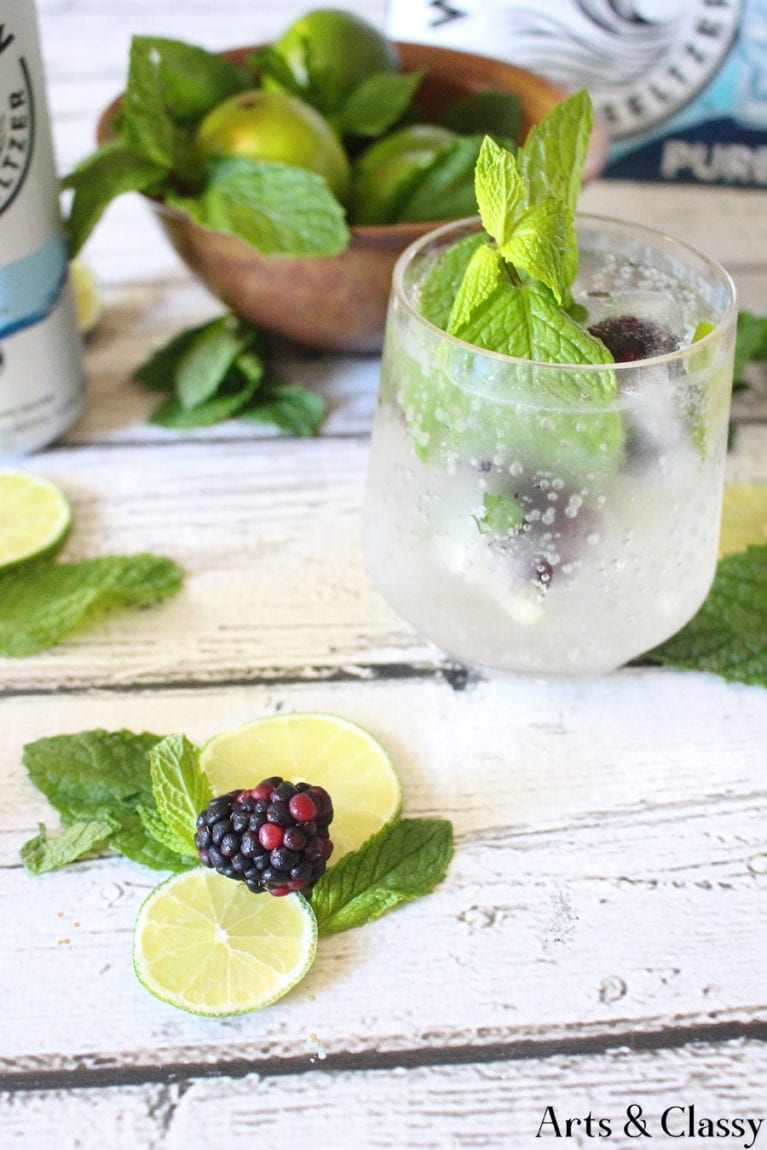 If you didn't know that I am a fitness professional, I am always paying attention to what I eat and drink. That's why I have jumped on the White Claw® bandwagon with their amazing Pure Hard Seltzer made with 5% alc/vol and it has 100 calories per can. It has 0g carbs and has gluten-free BrewPure® alcohol! It is a simple and delicious White Claw cocktail!
I decided to add some flair to this drink with some berries, mint, and lime ice cubes.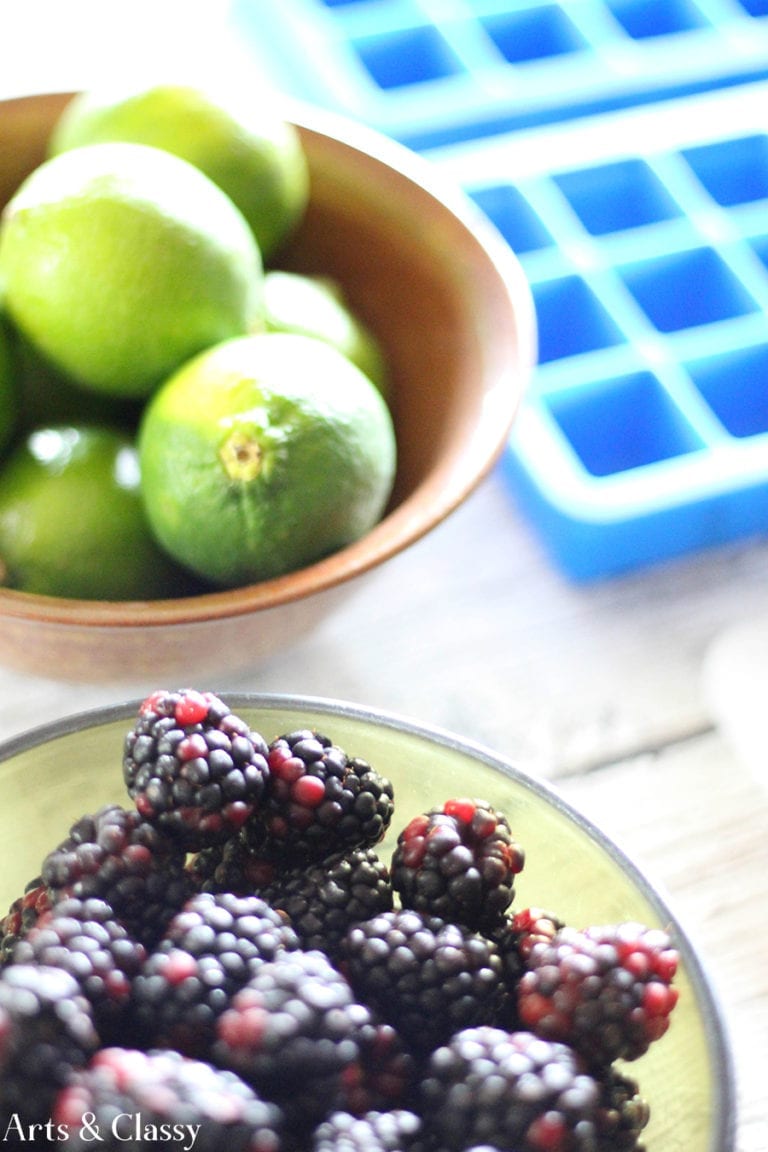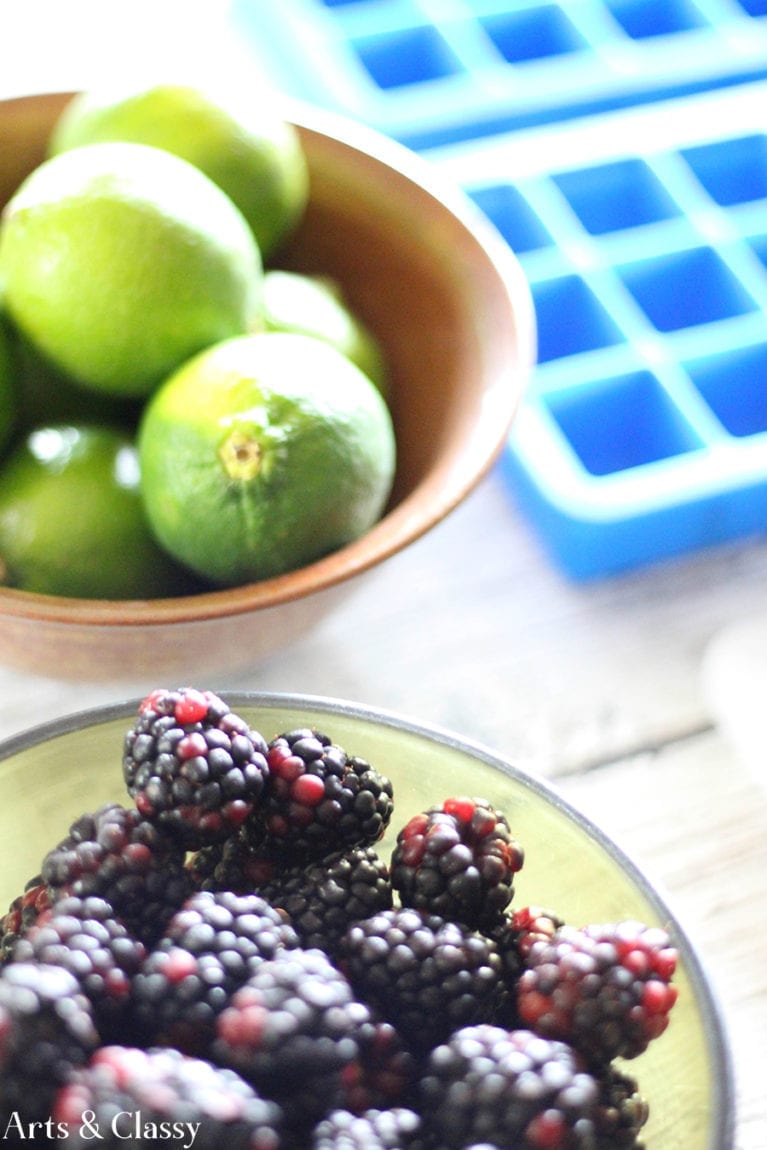 Refreshing White Claw Cocktail Spritzer Ice Cube Recipe
3 Silicon ice cube trays
Berries (blackberries and/or blueberries)
Mint leaves and sprigs of Mint
limes (Cut up in wheels and quarters)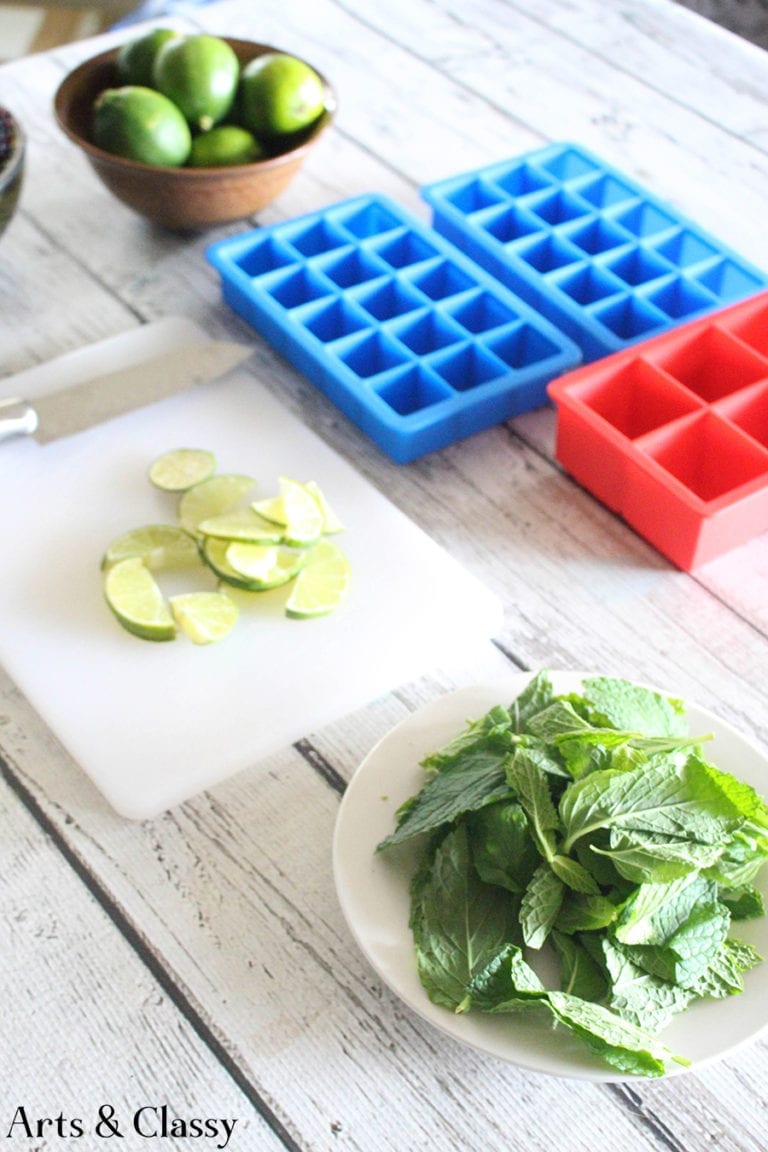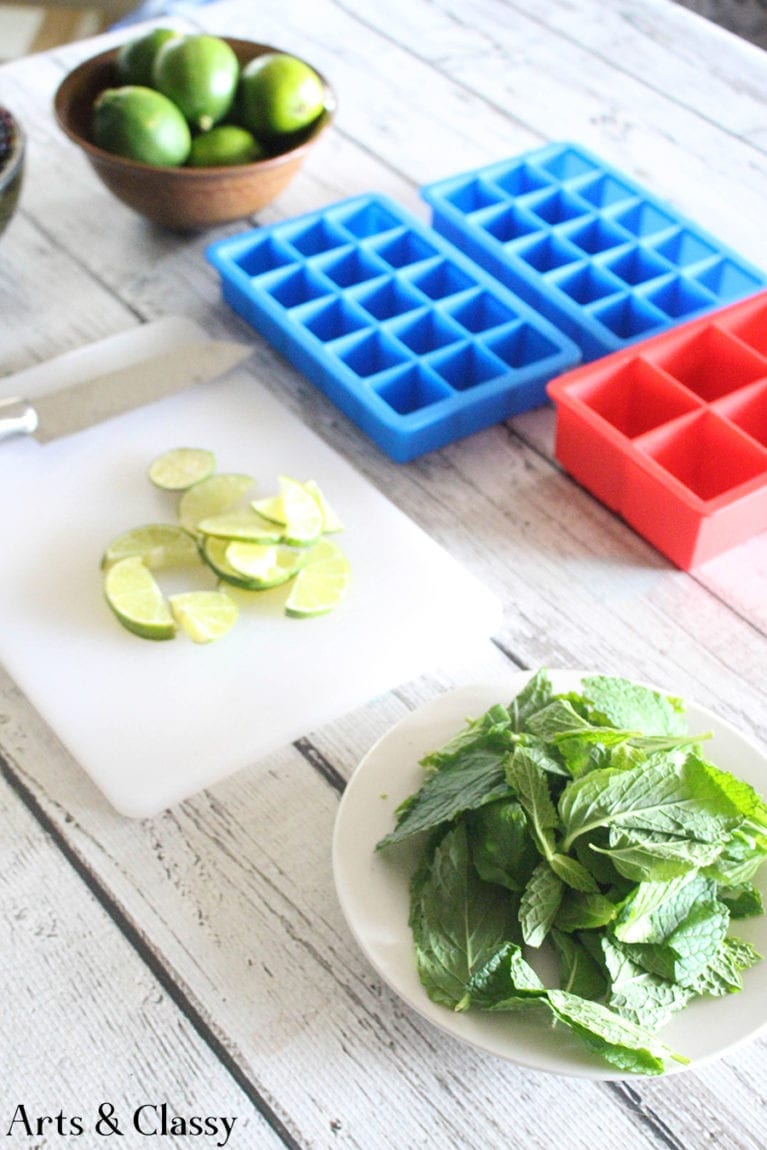 Once I chopped up the limes and took the mint off the stems, I added them to each section in the ice cube tray and filled with water.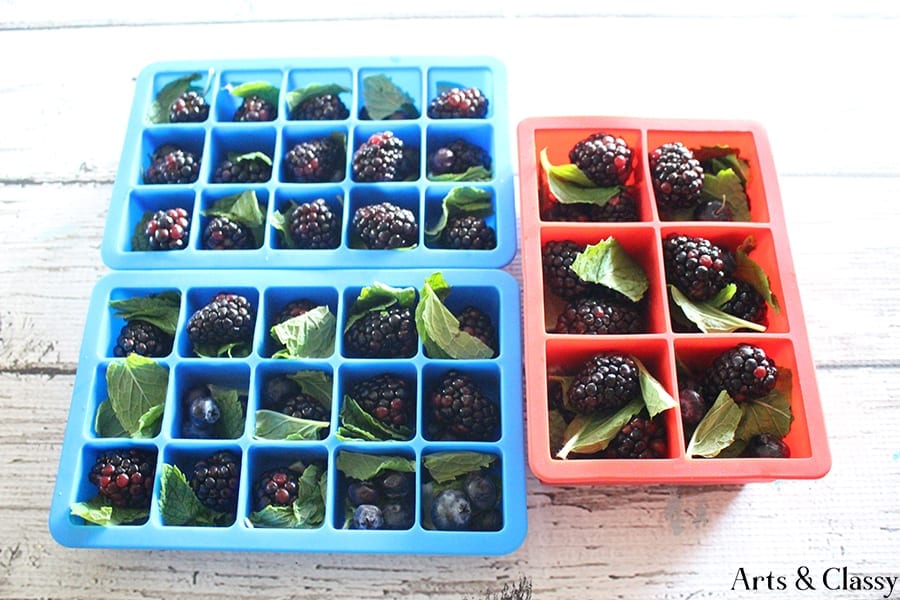 The next step was to put in the trays in the freezer for a few hours until completely frozen.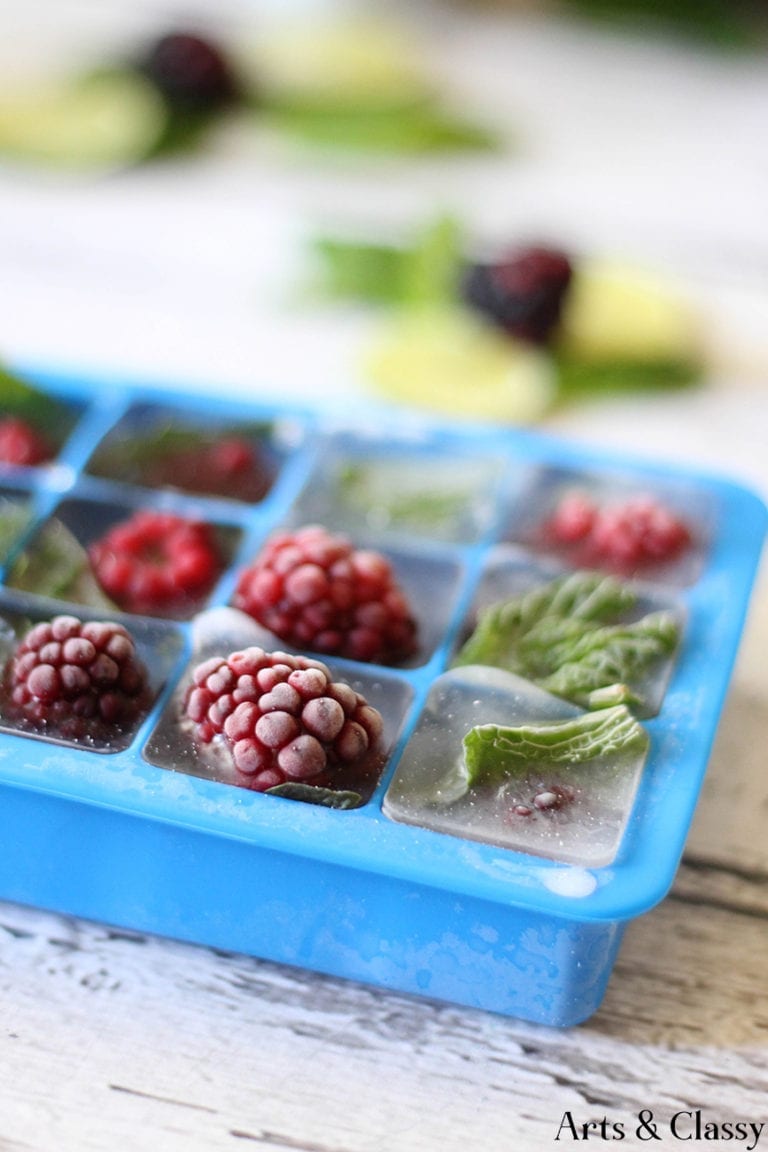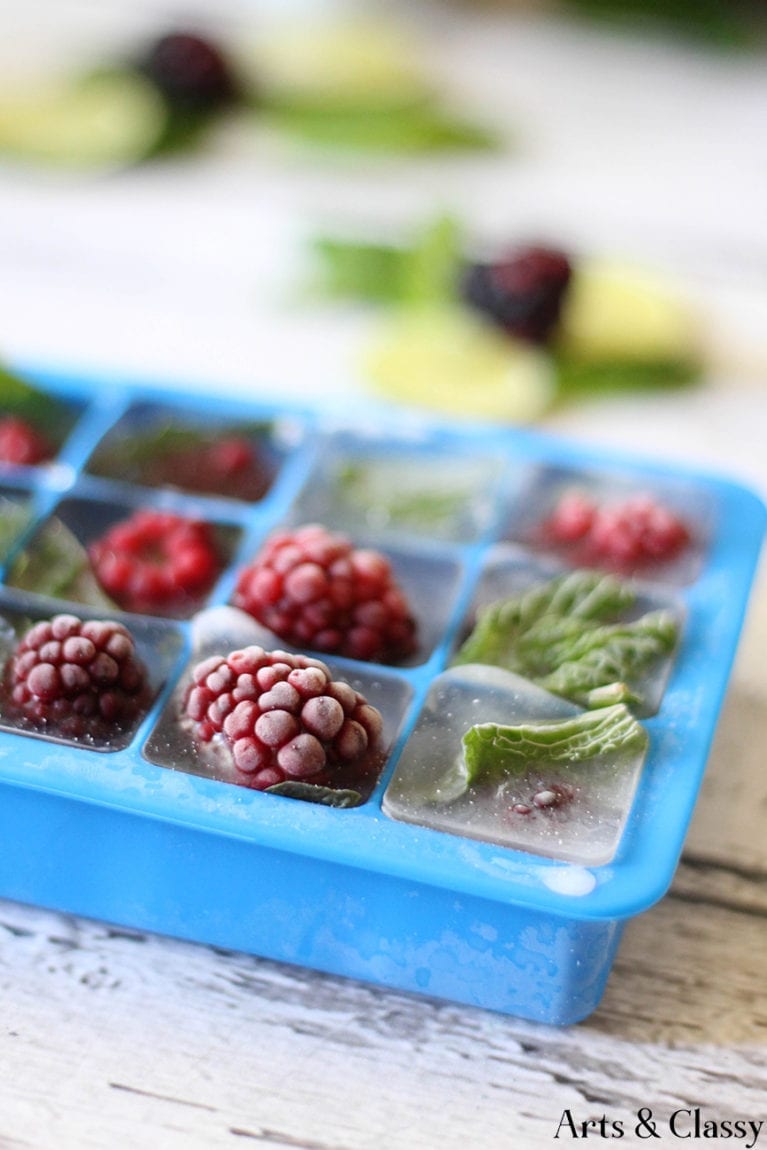 Once I had my ice cubes ready, I popped them out into a pretty glass, added a sprig of fresh mint to dress up my beverage even more. I poured White Claw® Pure Hard Seltzer in and it tasted super refreshing. Plus, It helped me cool off while packing up boxes.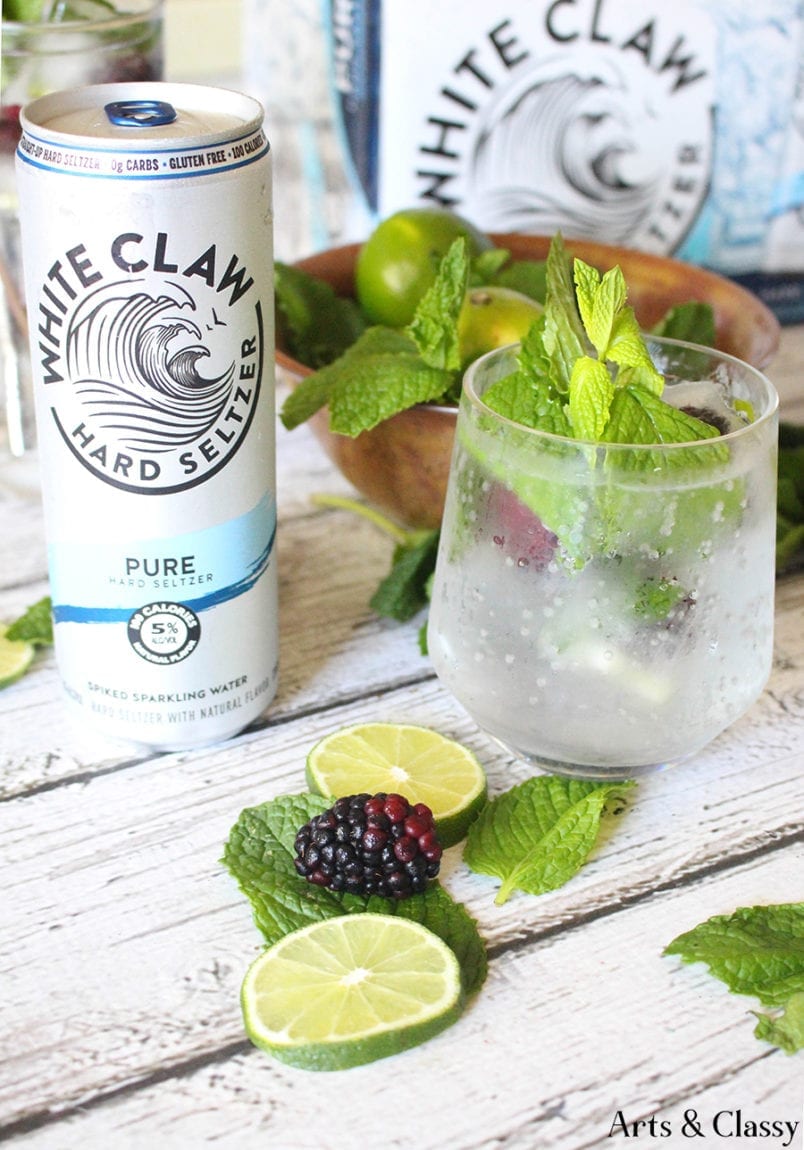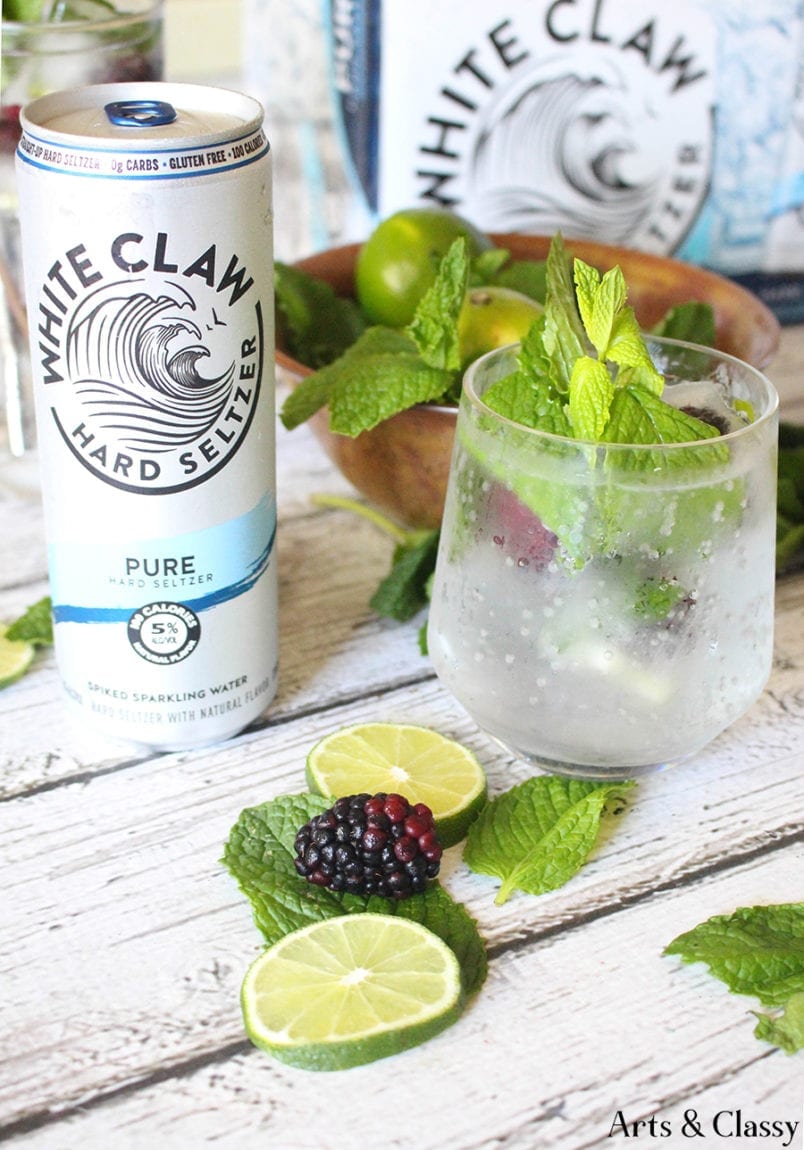 Here is to packing for a new chapter in a new state with my husband. Cheers!!!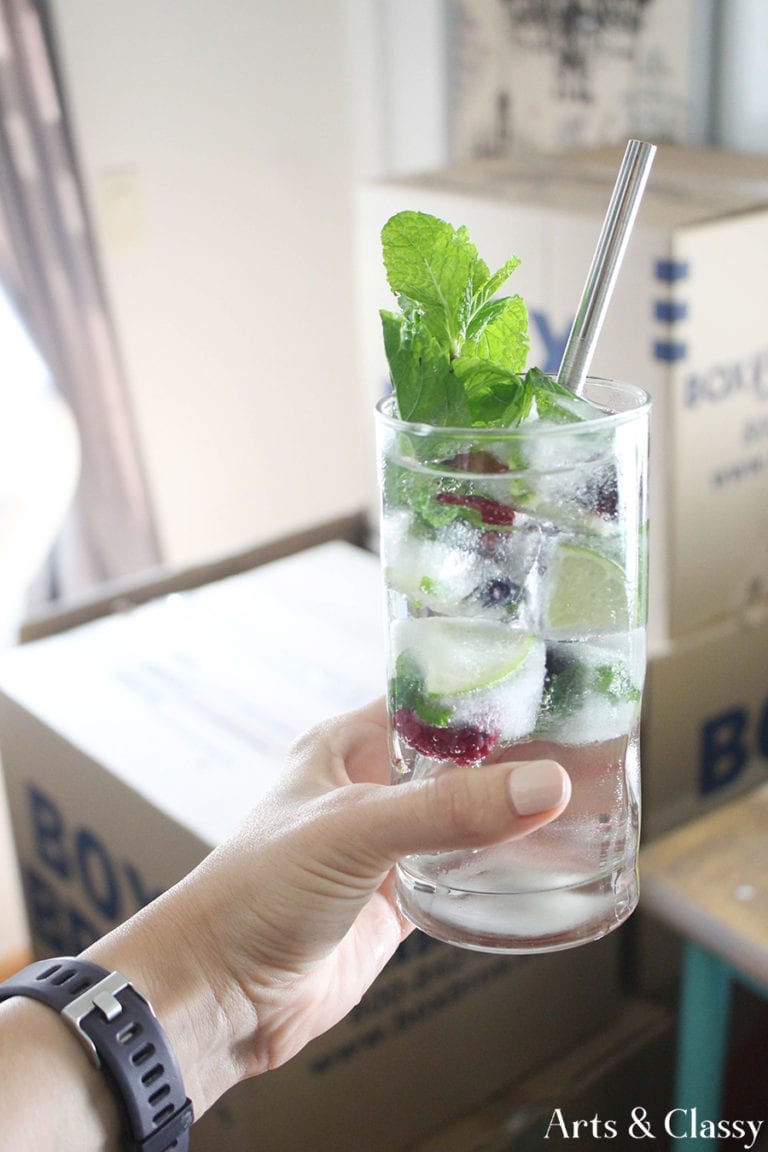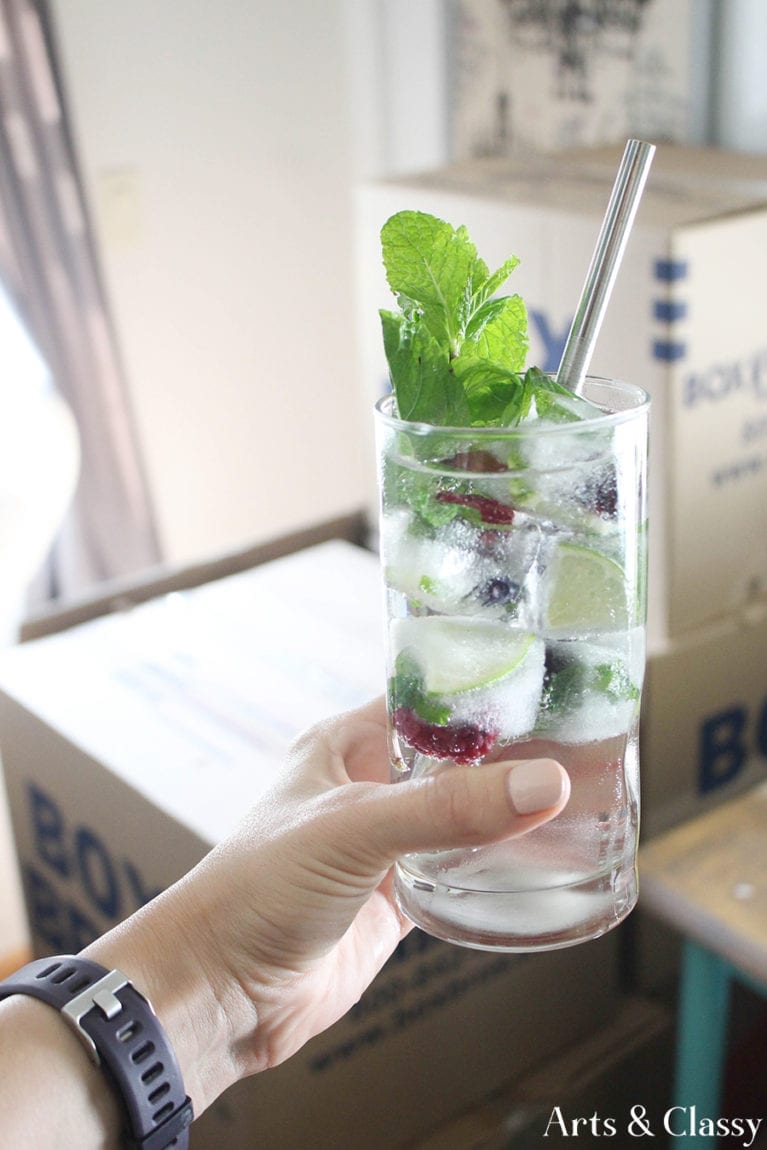 What did you think of this White Claw® Pure Hard Seltzer cocktail and ice cube recipe? Would you try it? Let me know in the comments below. Make sure to check out the White Claw® Pinterest account for more recipe inspiration.