As I close 2015, I think back to where I was back in December of 2014 when I made the serious decision to make my blog my full time income. I had only made about $1500 in 2014, so I decided to set a scarier income goal for 2015 of $15k.
I decided to get serious about treating my DIY home decor blog as a business and made some serious investments in 2015 in addition to upping my income.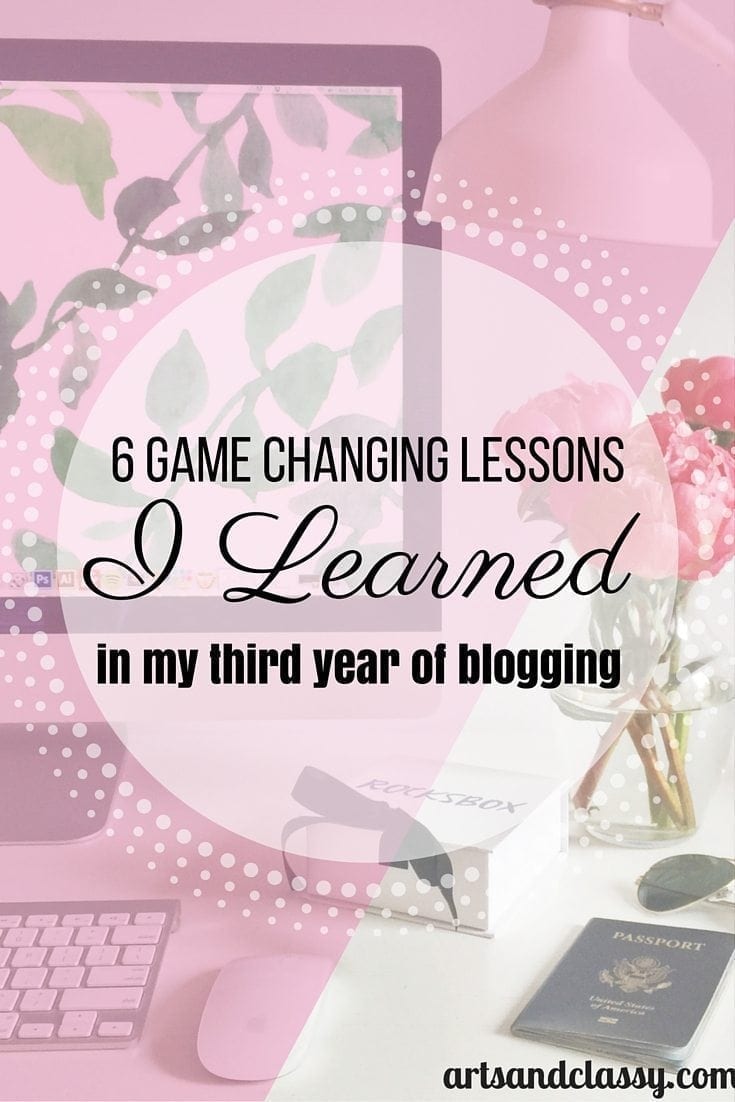 I invested these items with my blogging earnings… (this post contains affiliate links)
A Bog/Social Media Conference at Walt Disney World
I can say that since making that choice and planning, tracking, and reconciling my progress has be so rewarding. I have also turned my side hustle into my full time income. It is nice to have my film and tv gigs on the side when I want to save some extra cash. It has totally changed my life for the better and has helped me lower my anxiety and stress levels dramatically.
Blogging is my therapy. I love it. 
I wanted to share with you a little more about the 6 things that really became game changers for me in my 3 year of blogging.
Use an editorial calendar and stick to your schedule. I use to struggle with this when blogging was a hobby. After a lot of trial and error I learned that posting 5 days a week is too much. I stick to a 3 Day a week schedule now – Monday, Wednesday, & Friday. Testing this out with your readers is important. Maybe even send a survey to your readership and ask them what they prefer.  I use the EPIC BLOG Planner for Arts & Classy to map out my monthly calendar, goals, income, & expenses. I also use the Day Designer to break down my blog and personal day to day to do list. My blogger and organizer friend Flavia over at Neat House Sweet Home has some amazing free printables if you want to create your own to do list binder.
Be social & supportive. I didn't focus on this in my first couple years of blogging because I had a full time job and a lot of social interaction throughout the day. I just didn't have the extra energy. Now that I am working mostly on my blog, I crave social interaction. This has helped me cultivate more meaningful relationships online. Make sure to connect with your fellow bloggers. These types of relationships can be super helpful and fun with keep up with. Joining or creating an online community can be a great way to connect with other bloggers. This is also helpful if you are ever having blog trouble. More seasoned bloggers can give you advice.
Creating a Freemium/Opt-in is important to build your email list. I didn't start my email list until about a year and a half in. By creating a community, or an ebook, or a worksheet, checklist, etc etc people may exchange their email for this opt-in. I am now using Leadpages to build my email list with multiple opt-ins.
Listening to Podcasts and watching Periscope broadcasts on business and marketing. This can really change the way you think of your business and may even spark ideas. IT'S FREE BUSINESS ADVICE. The crucial part of this is to make sure to implement after you hear a new tip or are given instructions. It's easy to get caught up. 3 Business podcasts I recommend are Build Your Tribe, Online Marketing Made Easy with Amy Porterfield, Smart Passive Income Podcast.
Social media automation will save you a ton of time. It is worth the investment. Between Meet Edgar with my Facebook, Twitter, and Linkedin profiles and my Tailwind controlling my Pinterest I have freed up a lot of time scheduling my posts.
Invest in a professional camera in addition to your smart phone. I finally invested in a

Canon T5i bundle

with 2 lenses and some fun camera gear. It honestly has made my photos of my projects so much better. I also investing in a portrait lighting kit under $50 on Amazon. It has worked wonders when I have to shoot my images or videos at night.
What lessons have you learned in your blogging experience? Please share in the comments below.
Also, if you are interested in learning more find out how we can work together I would love to chat!