I love completing DIY projects, especially during the holidays.
DIY Christmas gifts are often the most touching gifts to receive. When I know someone spent time to make my gift, I know they really care!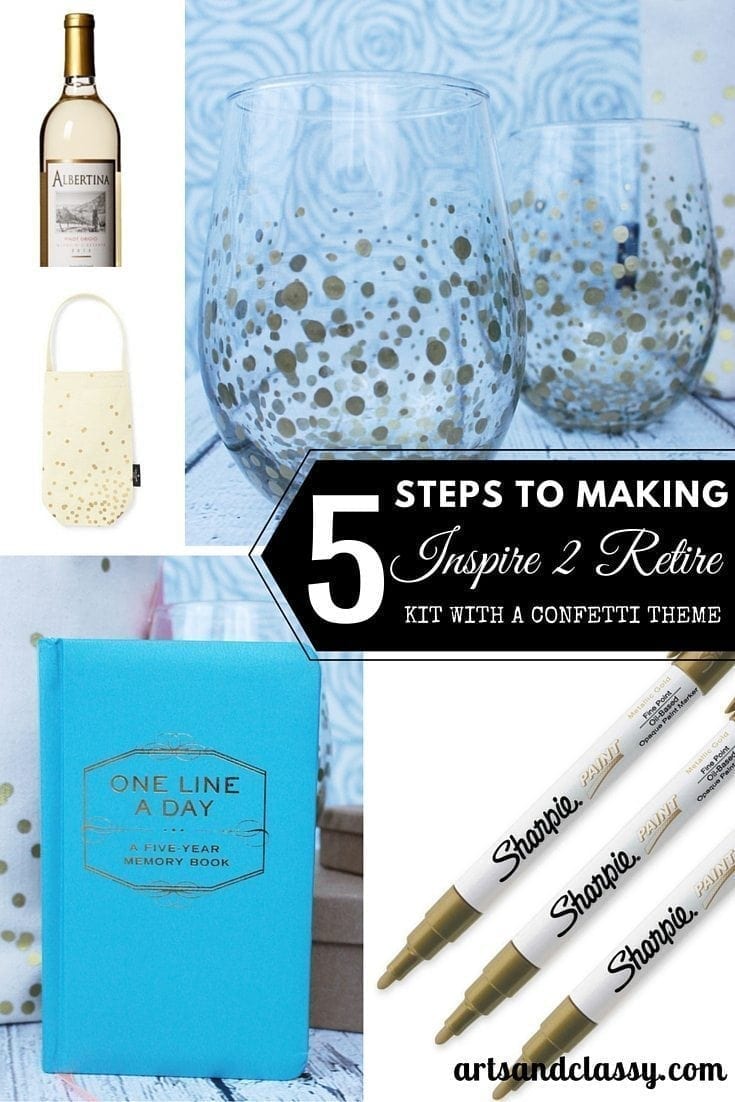 *This post include affiliate links. I may earn a small commission if you purchase anything listed. This is at no additional cost to you and helps me keep Arts & Classy up and running. 
My beautiful mom had quite a December. Not only did she have her Birthday and Christmas to celebrate, but she also retired from her job of 21 years! SO this was a triple whammy kinda month for her.
My sister and I wanted to make sure she got off on her retirement on the right foot. We have given her a series of gift over the course of this month to show her how proud and appreciative of her we are.
I wanted to share one that I think you will enjoy and might be inspired to make.
I incorporated a cute DIY stemless wine glass craft with a Kate Spade wine tote (My mom loves anything Kate Spade), and this cute 5 Year – One Line A Day Journal. What I love about his journal is that it is budget friendly and it allows you to write one sentence to summarize or complete the theme of your day. This is really fun to look at when you have been doing it for a year. To look back on previous days a year ago is a fun way to see how far you have come and how much things may have changed.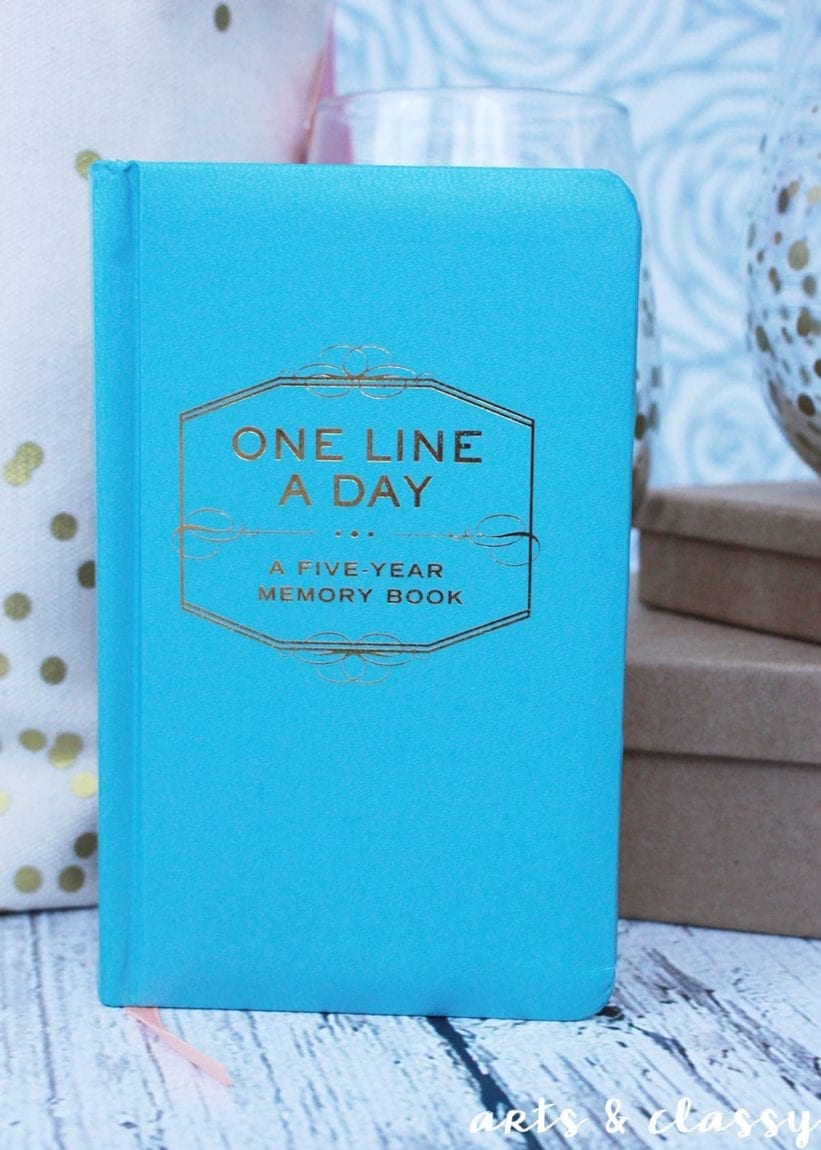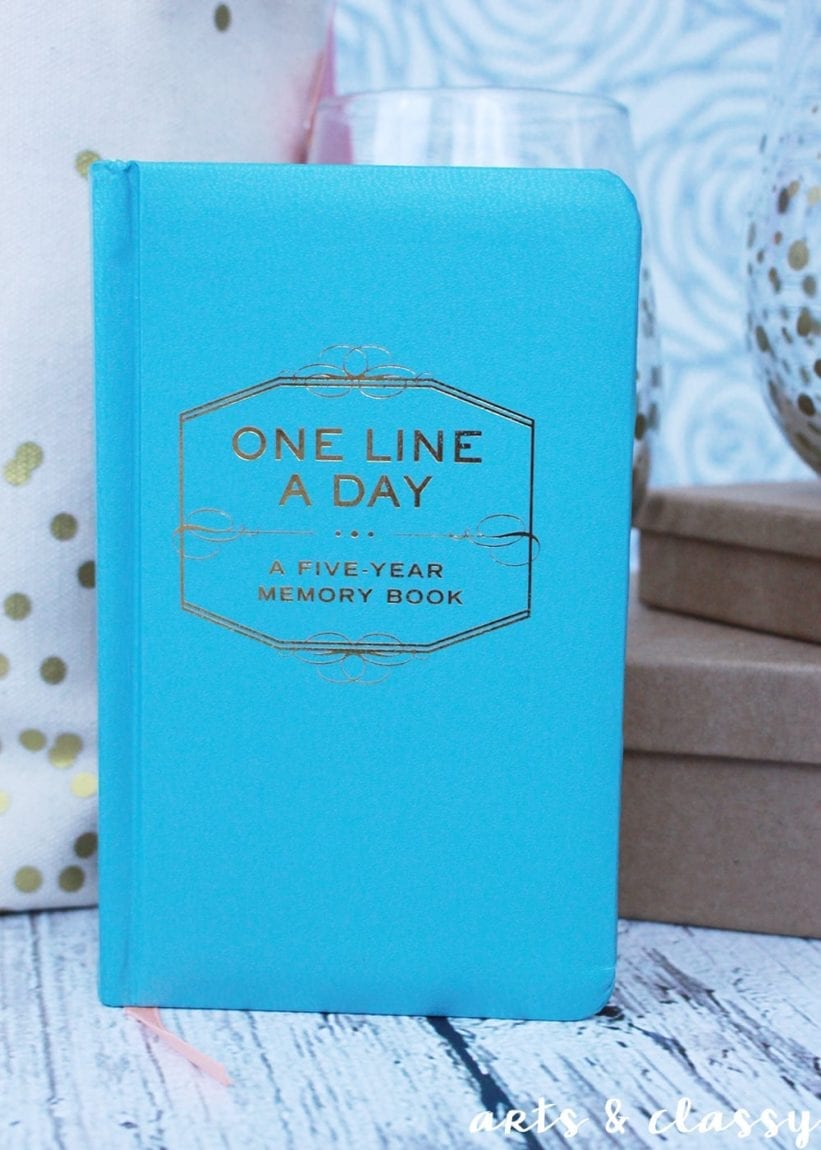 I also included a See's Candy gift certificate for 1lb of chocolate.
All together this gift became the "Inspire To Retire Kit" and she loved it!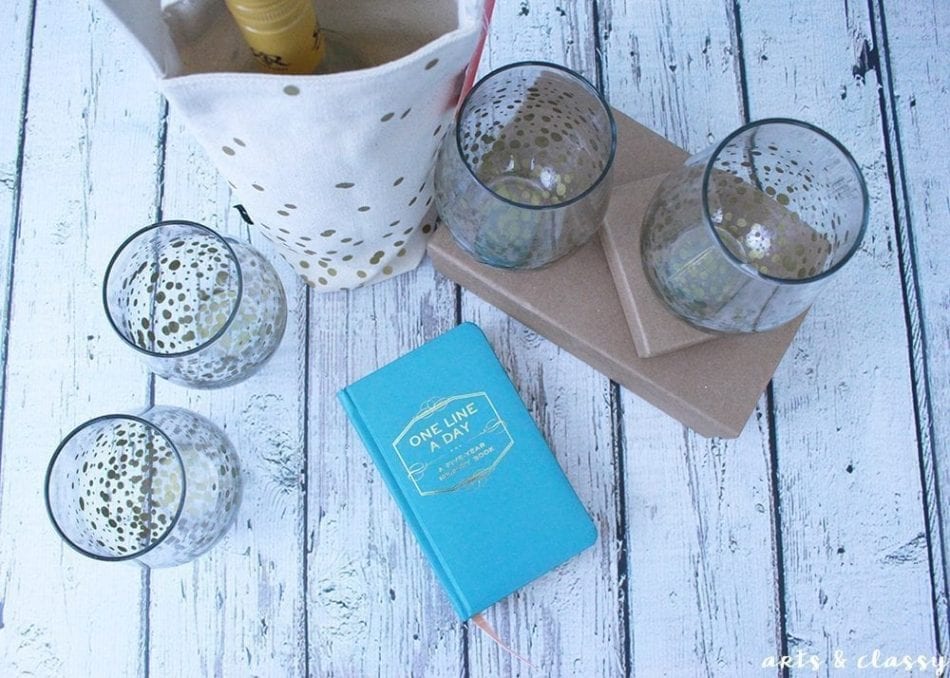 If you want to create a kit like this one for a loved one, here is how!
Supplies  you will need for this DIY Christmas Gifts "Inspire To Retire" DIY craft + the kit.
Step 1
Gather your supplies for the DIY part of this gift.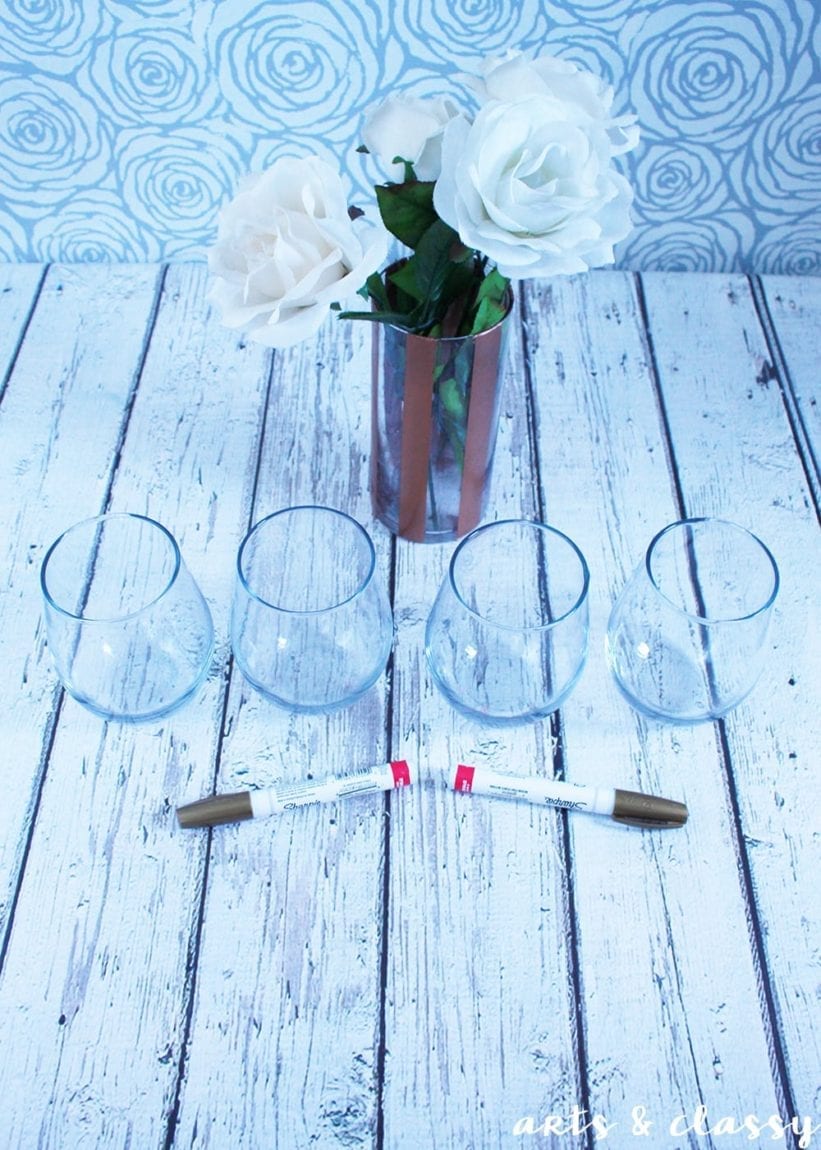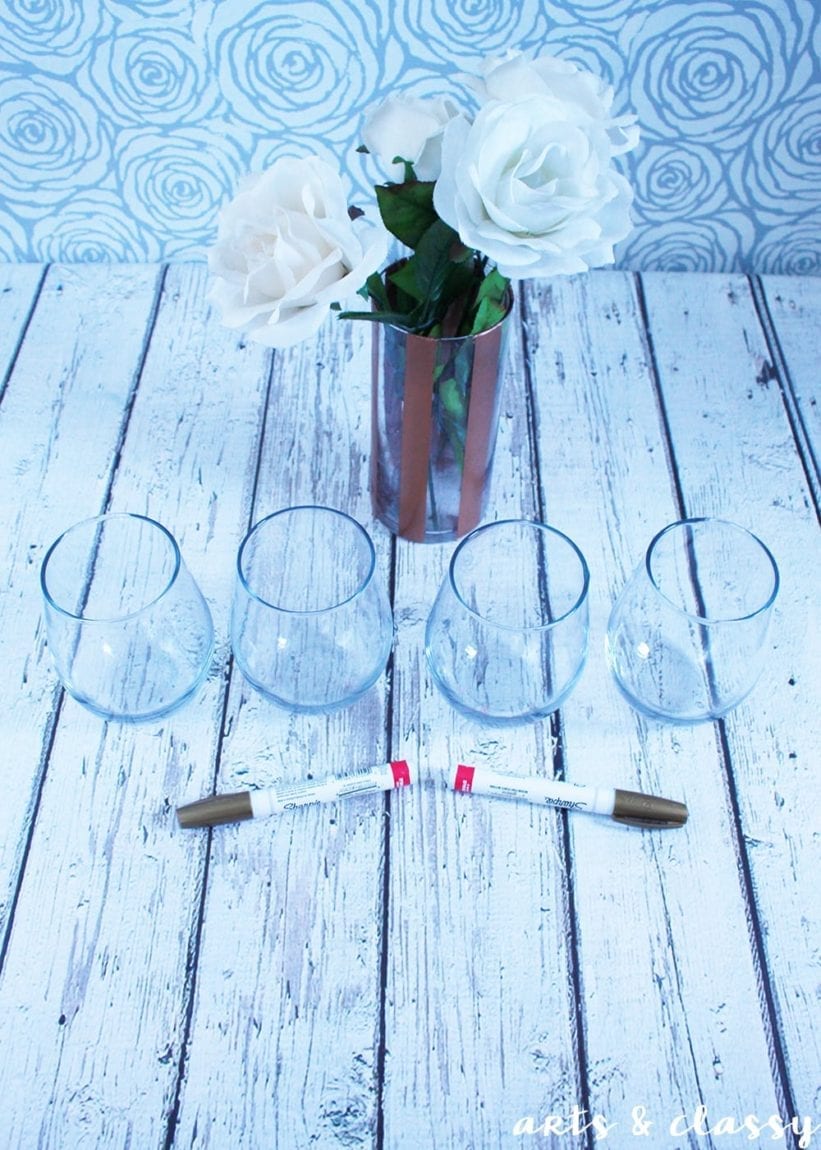 Step 2
Take your gold sharpie marker and begin drawing circles on the bottom of your wine glasses. You can set the glasses on their top while the paint dries. I found that this turned out best with a variety of circle sizes layered over one another.

Step 3
Let each layer dry for about 15-20 min.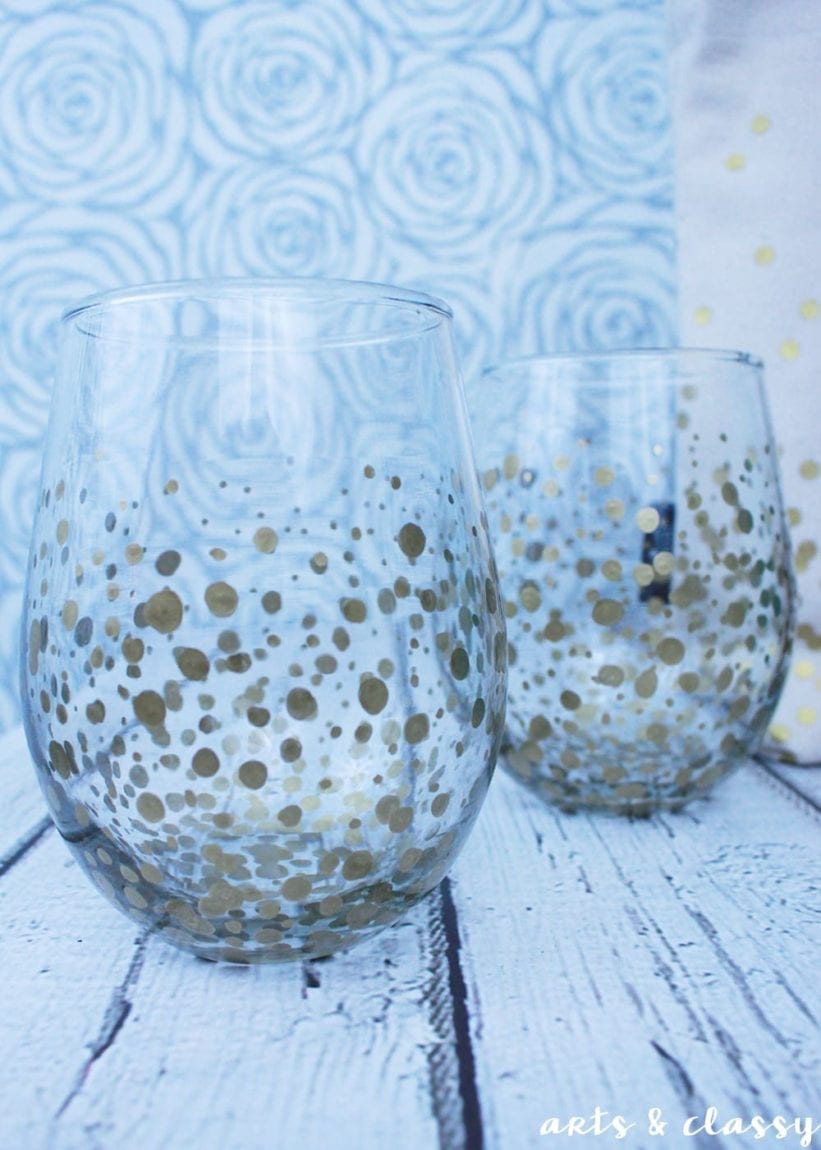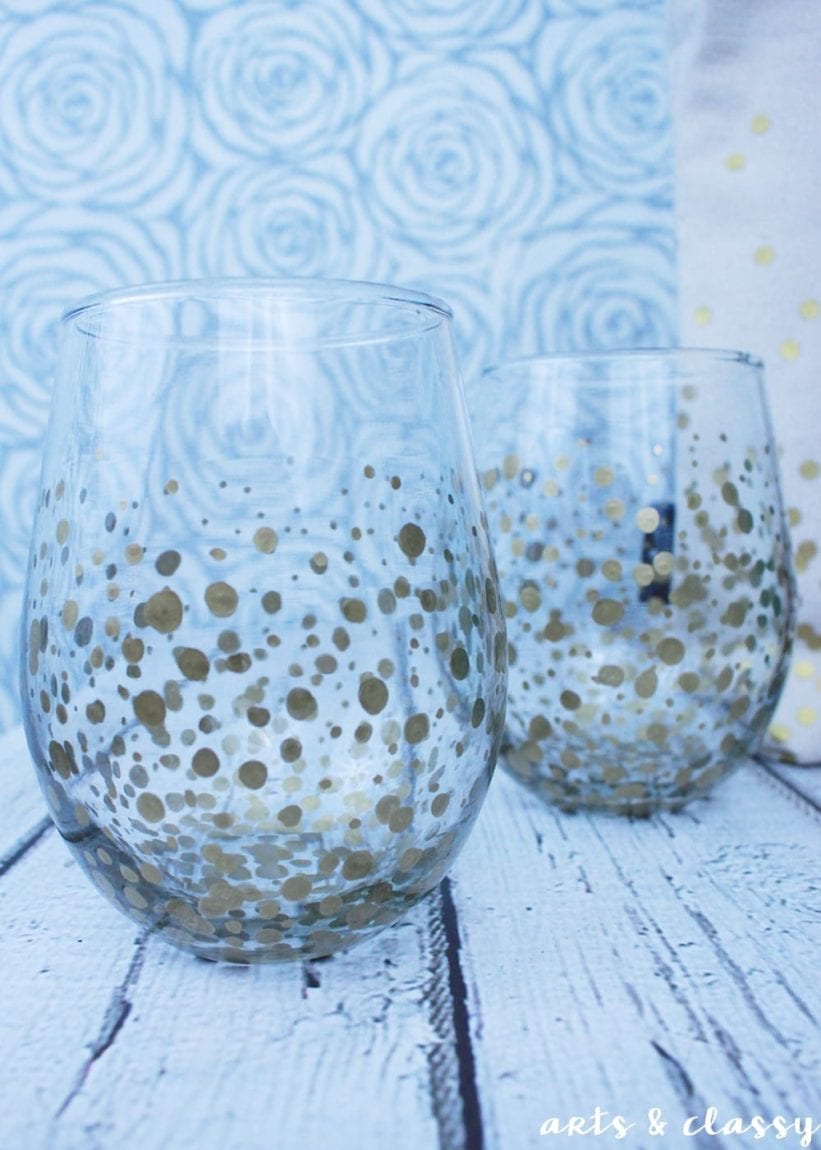 Step 4 
Polish glasses and put back in box packaging.
Step 5
Wrap with See's Candy, Wine, Wine tote, and 5 Year – One Line A Day Journal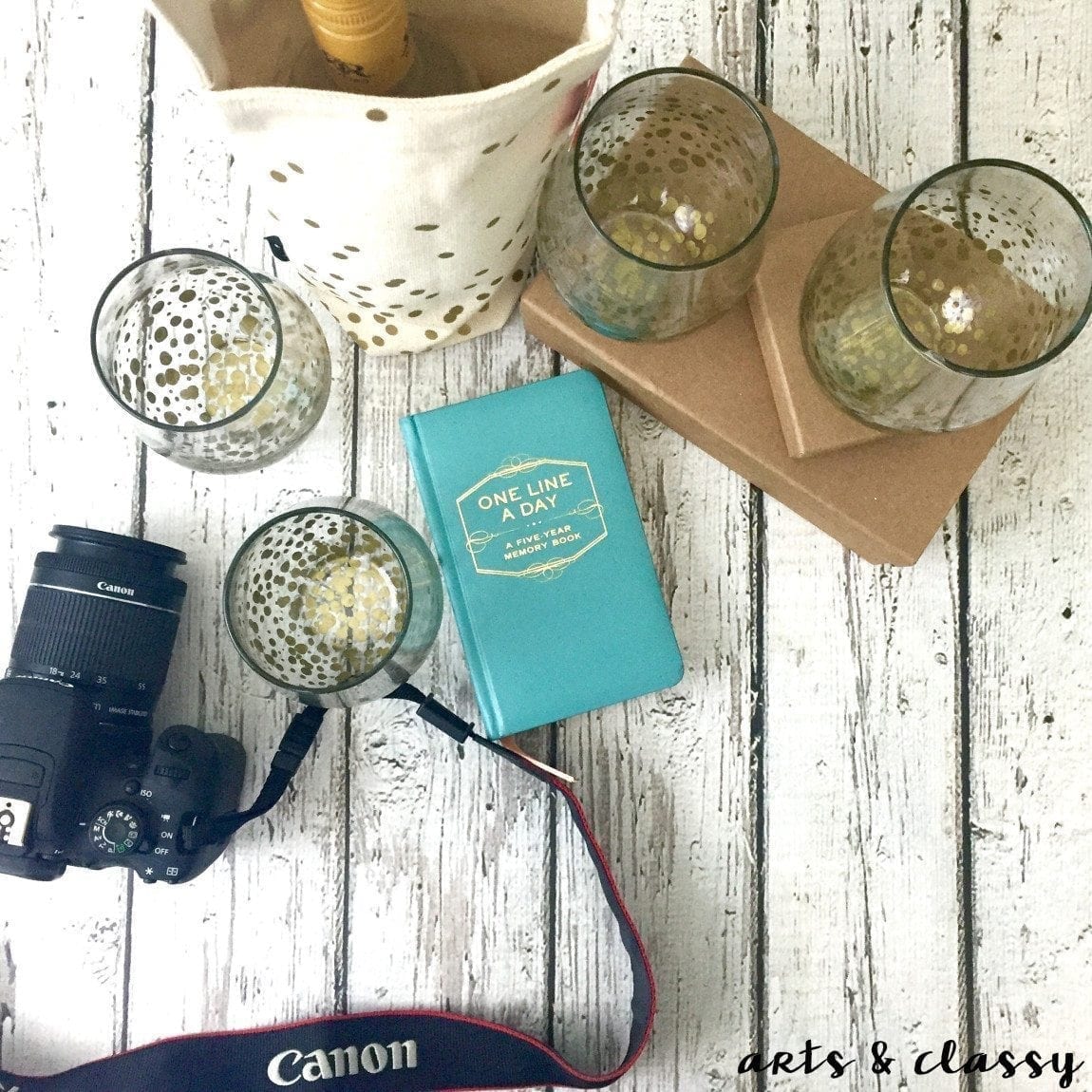 What do you think of this project and DIY Christmas Gifts kit? Would you make one yourself? Put your own spin on it?
It's all about the thought behind the gift so make sure you do something your loved one will enjoy. For example, if they are more a beer drinker, might I suggest some Beer Glasses that you can decorate? Or if they enjoy whiskey, rocks glasses are perfect.
Let me know your thoughts in the comments below.
If you liked this project, you may also like: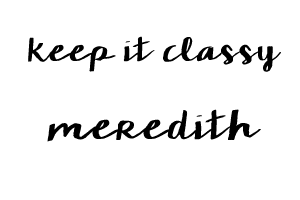 Join the DIY Lovers Digest + Gain Access to 7 Days To Home Ebook
Subscribe to get amazing DIY projects and tips on saving money when you DIY by email + gain free access to my ebook 7 Days To Home.