Cheap Dollar Tree Jenga Ornaments That Are Easy To Make
Looking for a quick, easy, and cheap craft to add some holiday cheer to your home? Look no further than these Dollar Tree Jenga ornaments!
With just a few supplies from the dollar store, 2-3 hours of time you can create these cute little DIY craft ornaments in no time. Plus, they make great gifts for friends and family!
These unique ornaments are the perfect way to add some DIY flair to your Christmas tree this year. The best part? They make great budget-friendly holiday gifts for just about anyone on your list too! So why not take a little time to get crafty this season with Dollar Tree Jenga Ornaments – they're sure to be everyone's favorite homemade decoration or present!
Also, I can not take full credit for the inspiration behind this project. I was largely inspired by Emily at Hunny I'm Home DIY and the cute ornaments she made. I created my own fun spin on her Dollar Tree Jenga Ornaments project.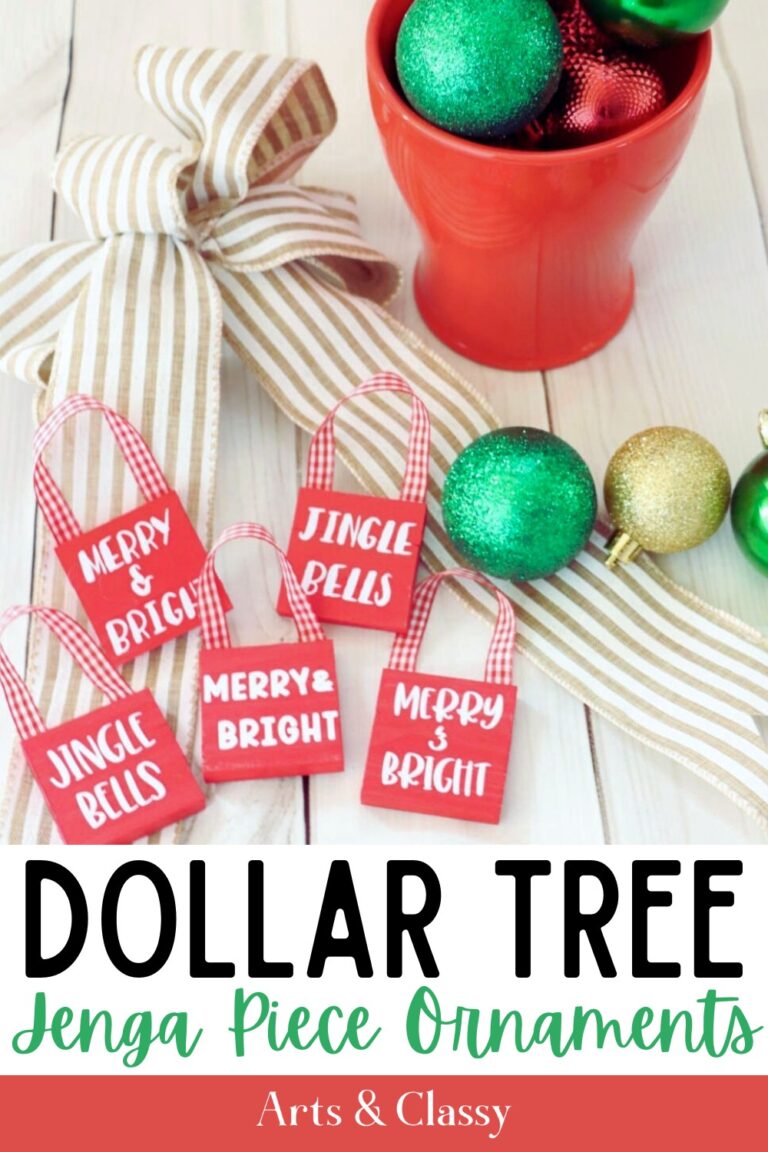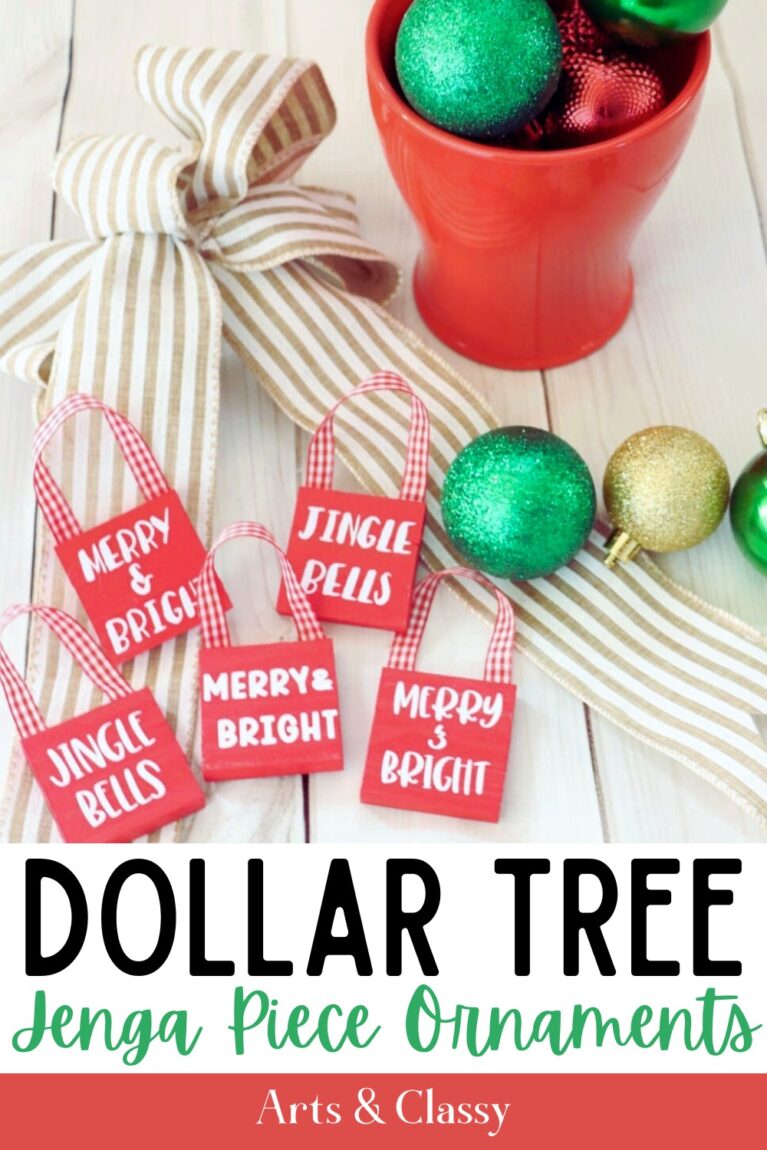 Now it's time to start creating Dollar Tree Jenga Ornaments!
This post contains some affiliate links. I may earn a small commission if you make a purchase through one of these links. See more information in my disclosure policy.
Gather your supplies for these Dollar Tree Christmas crafts – you'll need:
Attach 3 Tumbling Tower game blocks together using a popsicle stick
Cut down a popsicle stick and use E6000 glue to attach these blocks together seamlessly. Allow plenty of time to dry.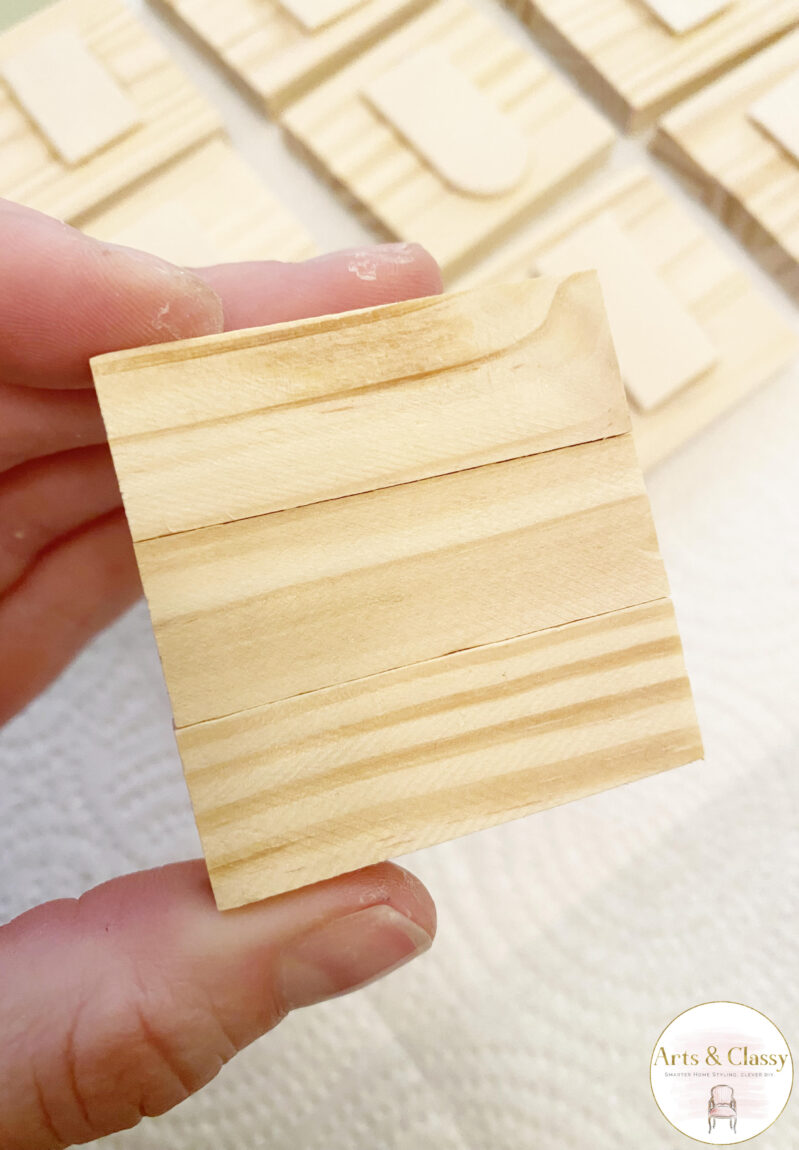 Paint the Dollar Tree Jenga blocks in whatever colors you like
You can paint the blocks however you like – with bright colors, glittery accents, or even luxury metallics. Get creative and show off your colorful holiday style while still keeping that classic Christmas feel.
Once the paint has dried, it's time to add ribbon to the blocks.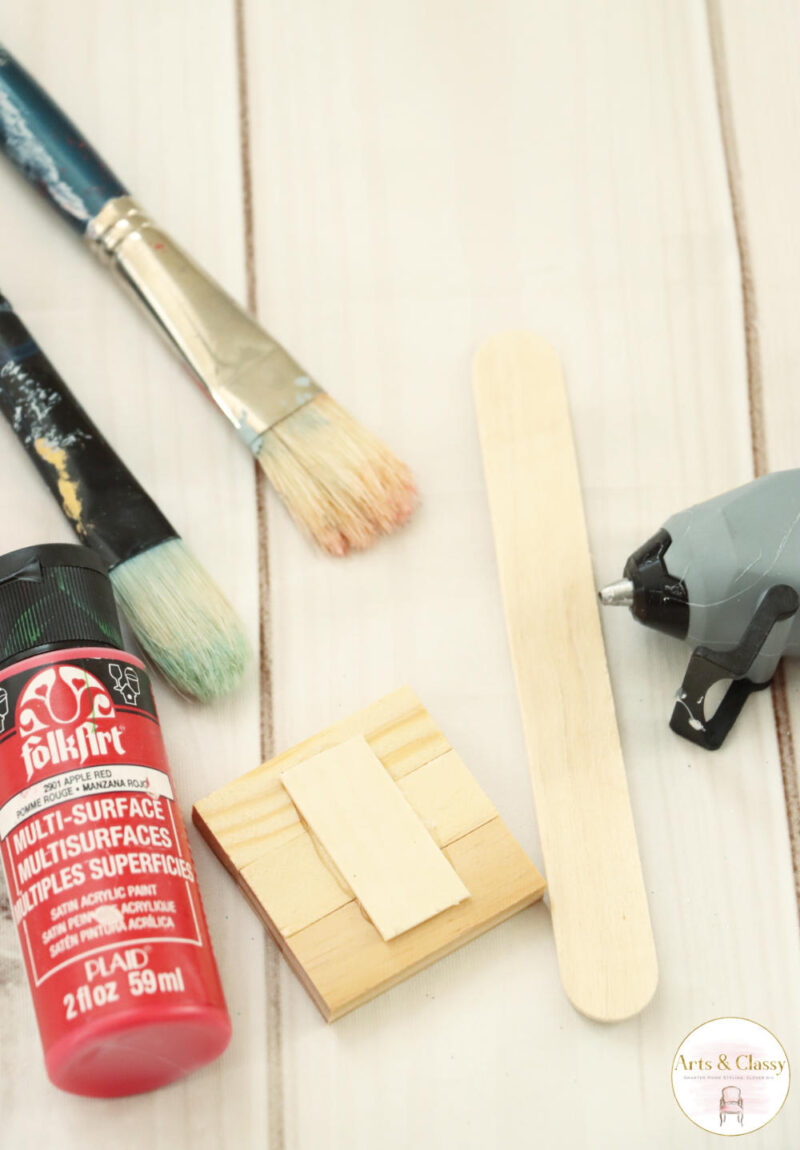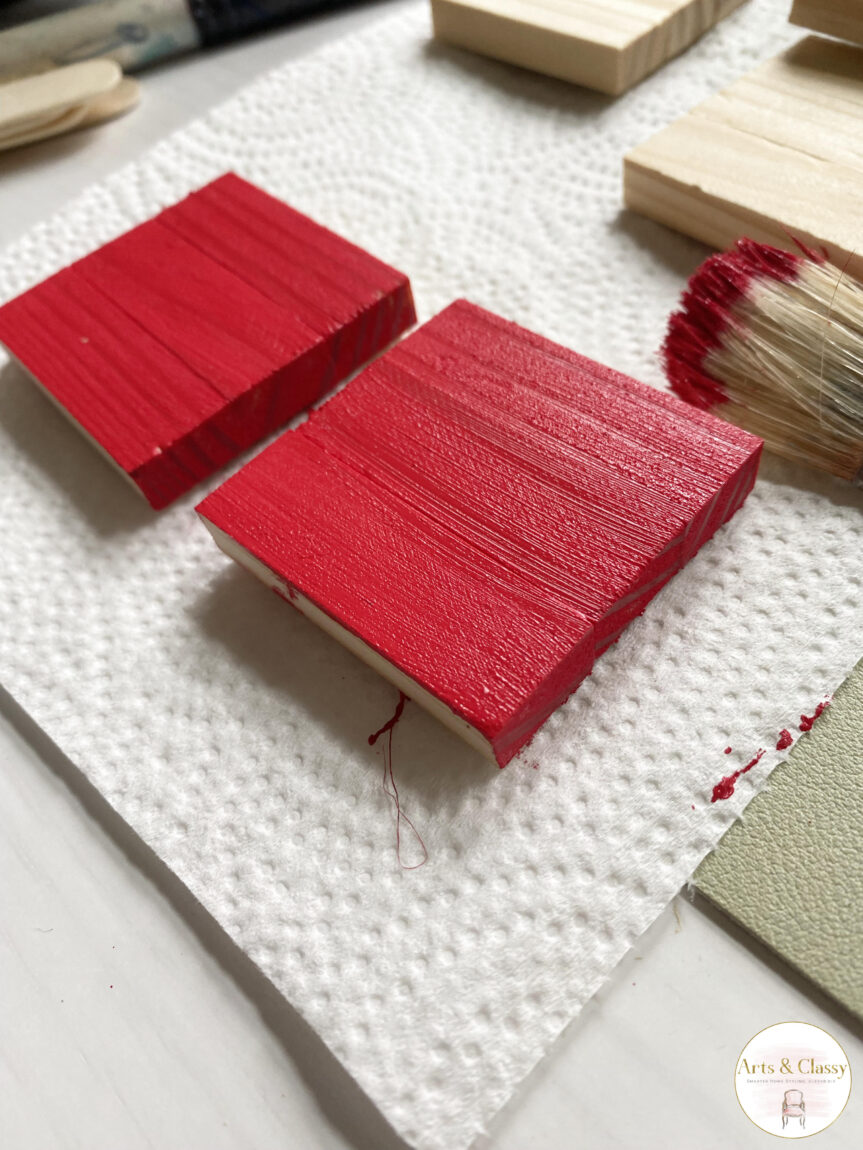 Once the paint is dry, add ribbon to make an ornament
Take your scissors and mini hot glue gun to cut and attach the ribbon to the ornaments.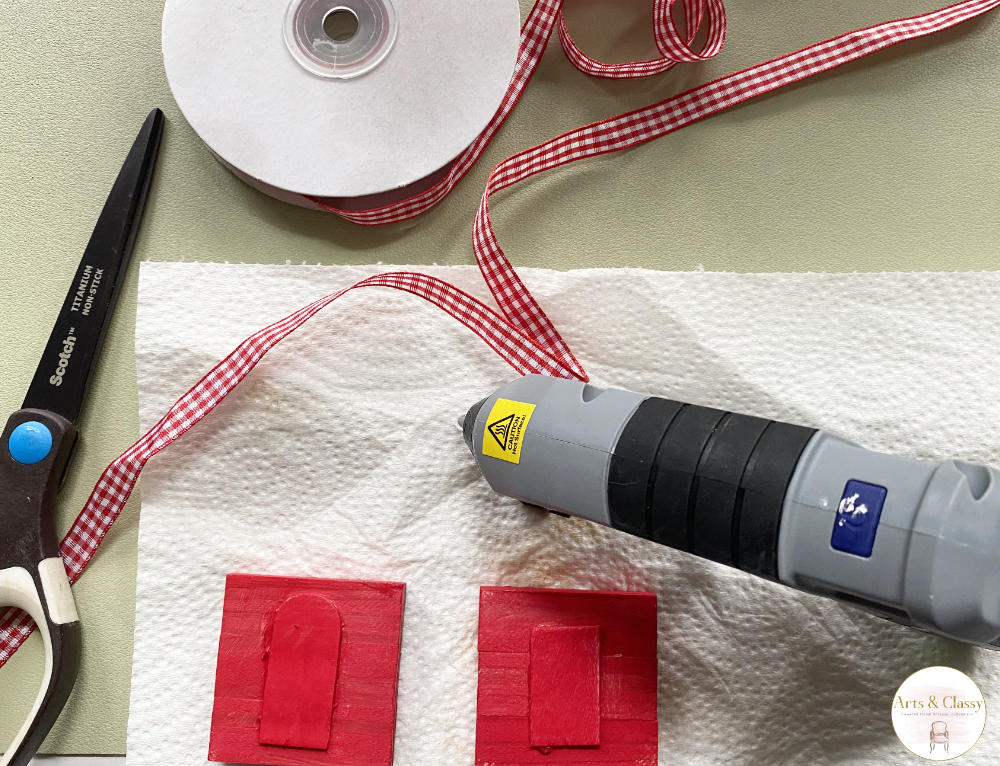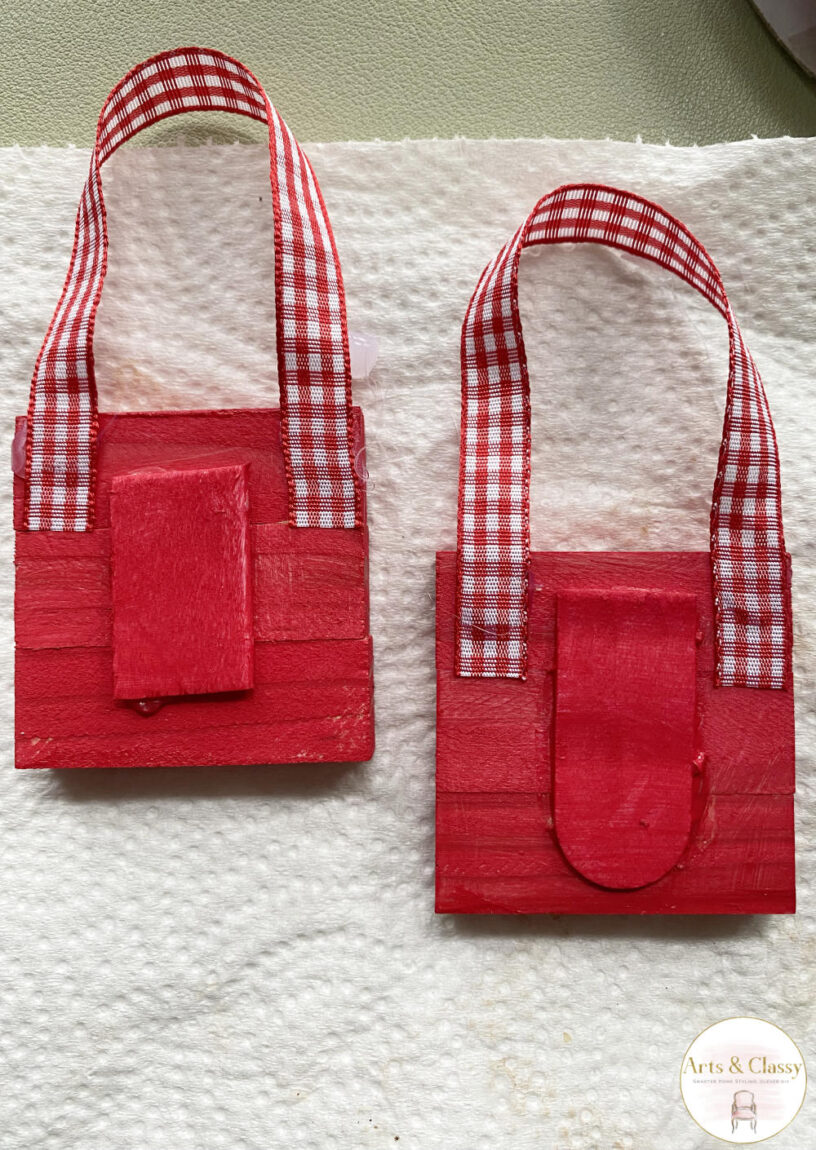 You can do this 1 of 2 ways. If you have a Cricut or Silhouette vinyl cutter, you can follow Option 1. If you don't have one of these tools, do not worry! I got you! You will follow Option 2.
Option 1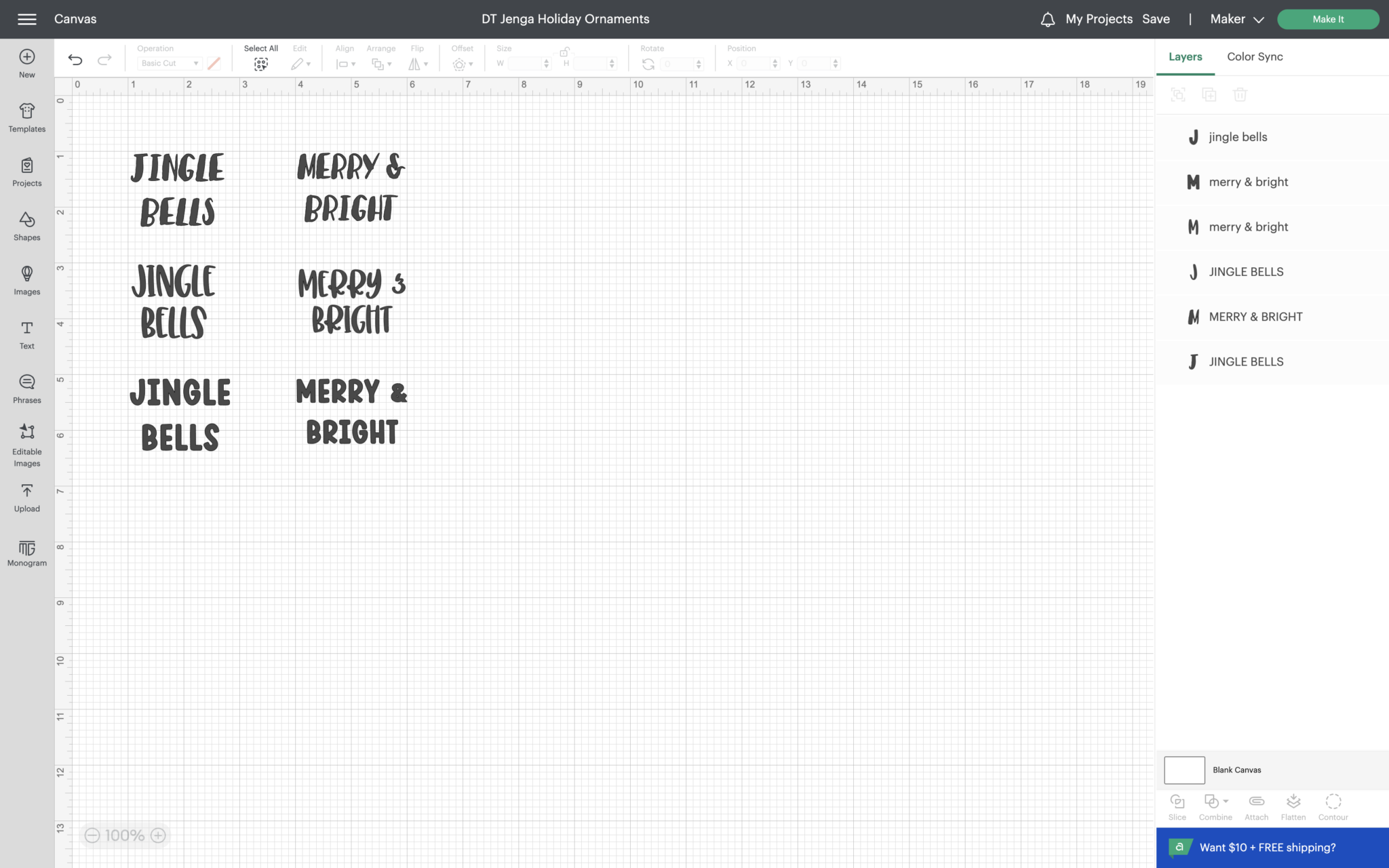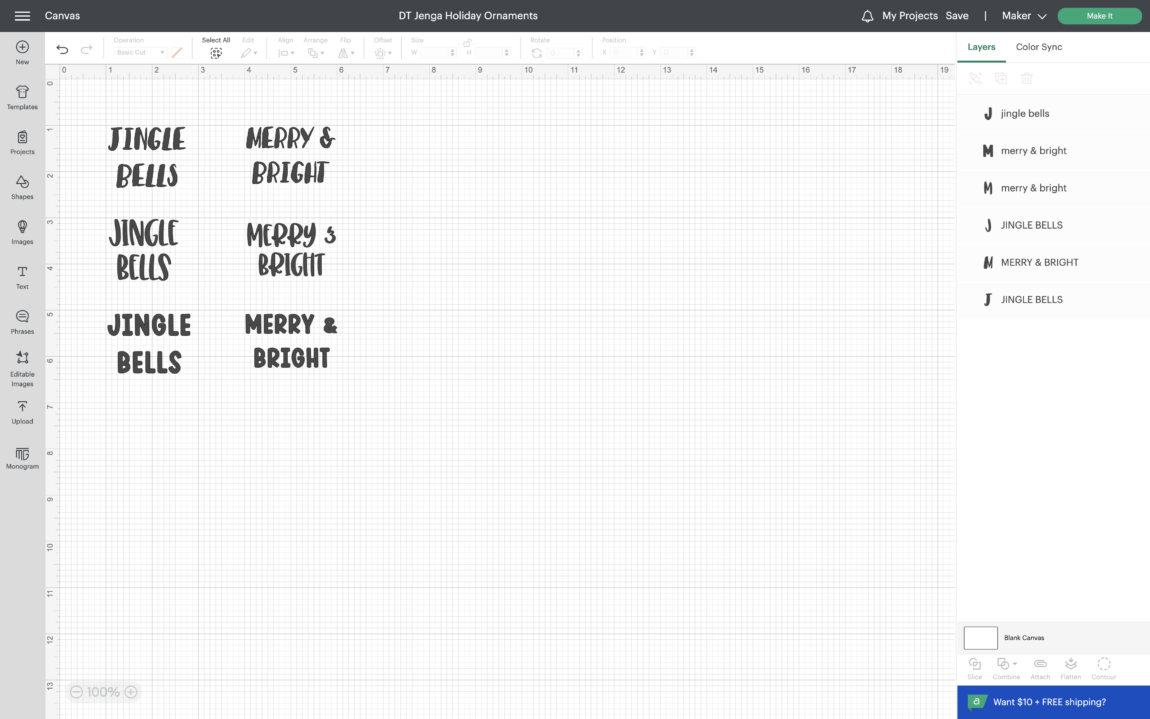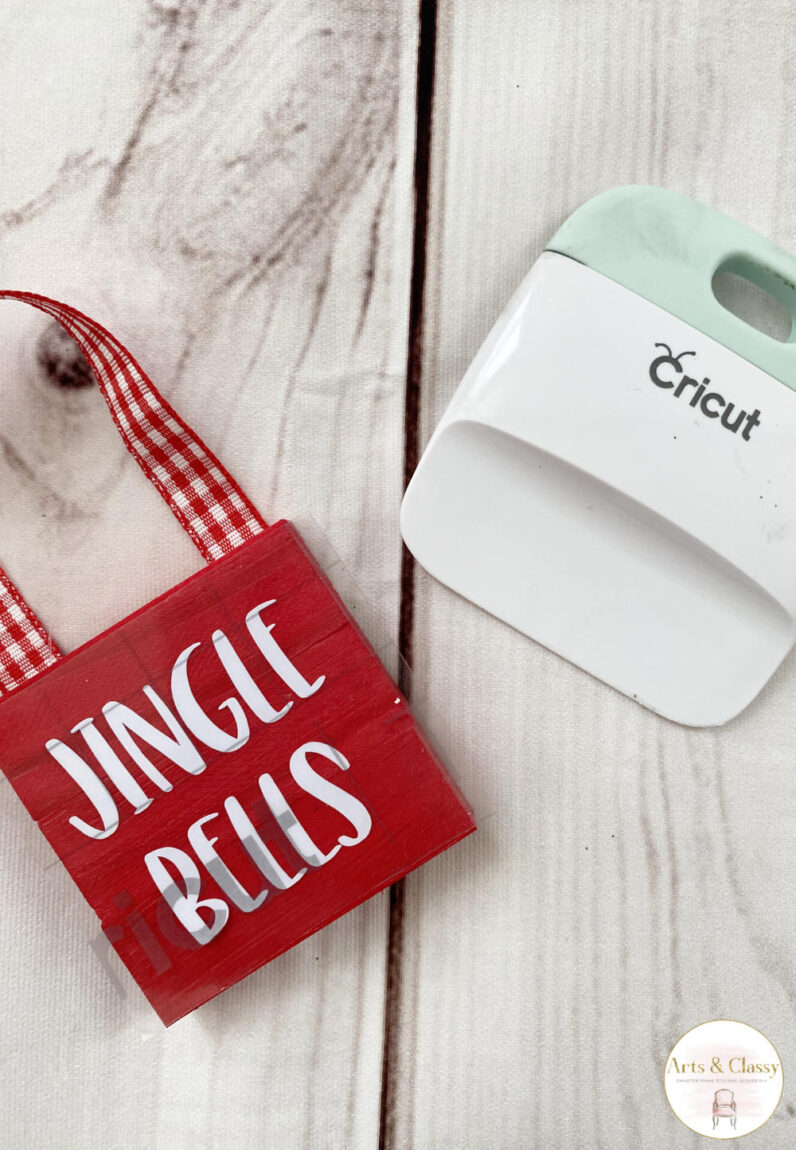 Option 2
Get creative this holiday season by adding your own custom text to each ornament with a white paint marker! If you don't love your handwriting, grab some festive stencils from Amazon or any craft store and make unique decorations that will start conversations under the tree.
Hang your new Dollar Store ornament on the tree or gift it to a friend, family member, or neighbor, and enjoy!
Christmas is the perfect time to show your loved ones how much they mean to you and what better way than with a heartfelt ornament? Whether you hang it on your Christmas tree or give it as a gift, these special decorations will spread Christmas cheer when hung from the tree of a friend, family member, or neighbor.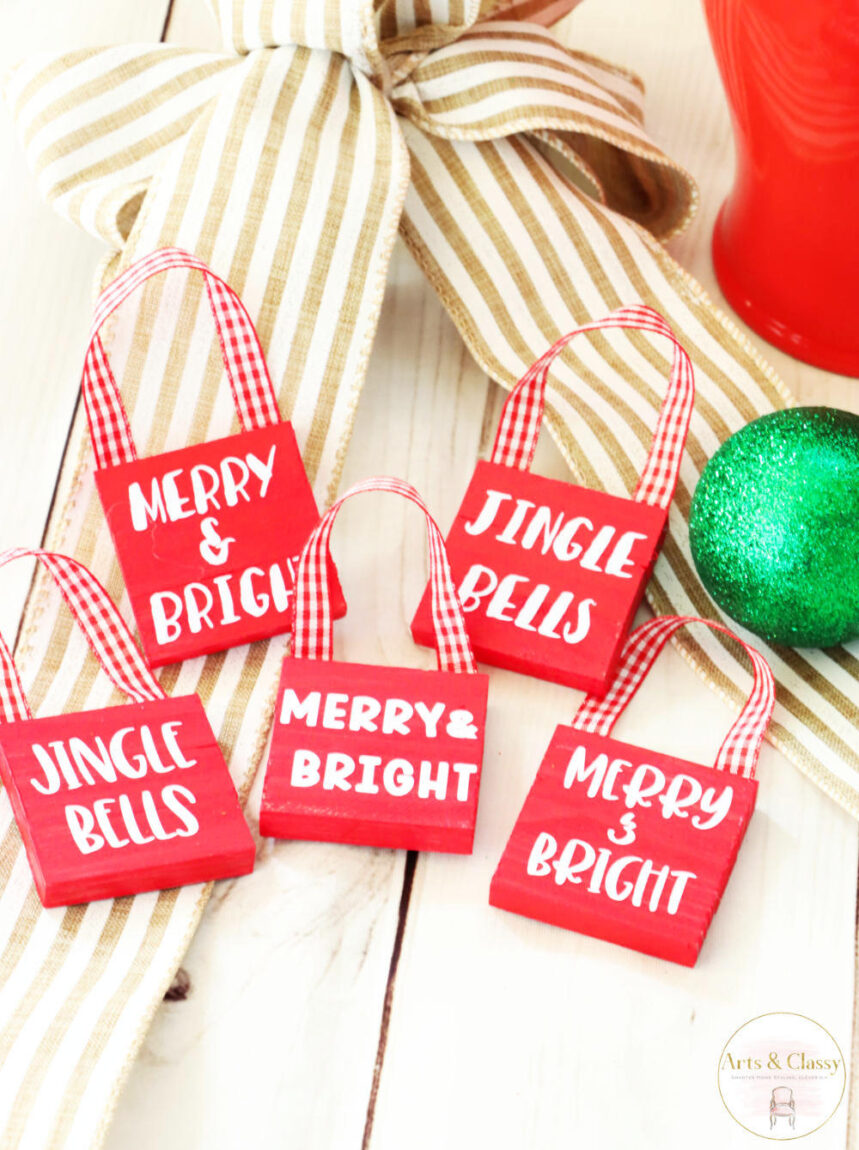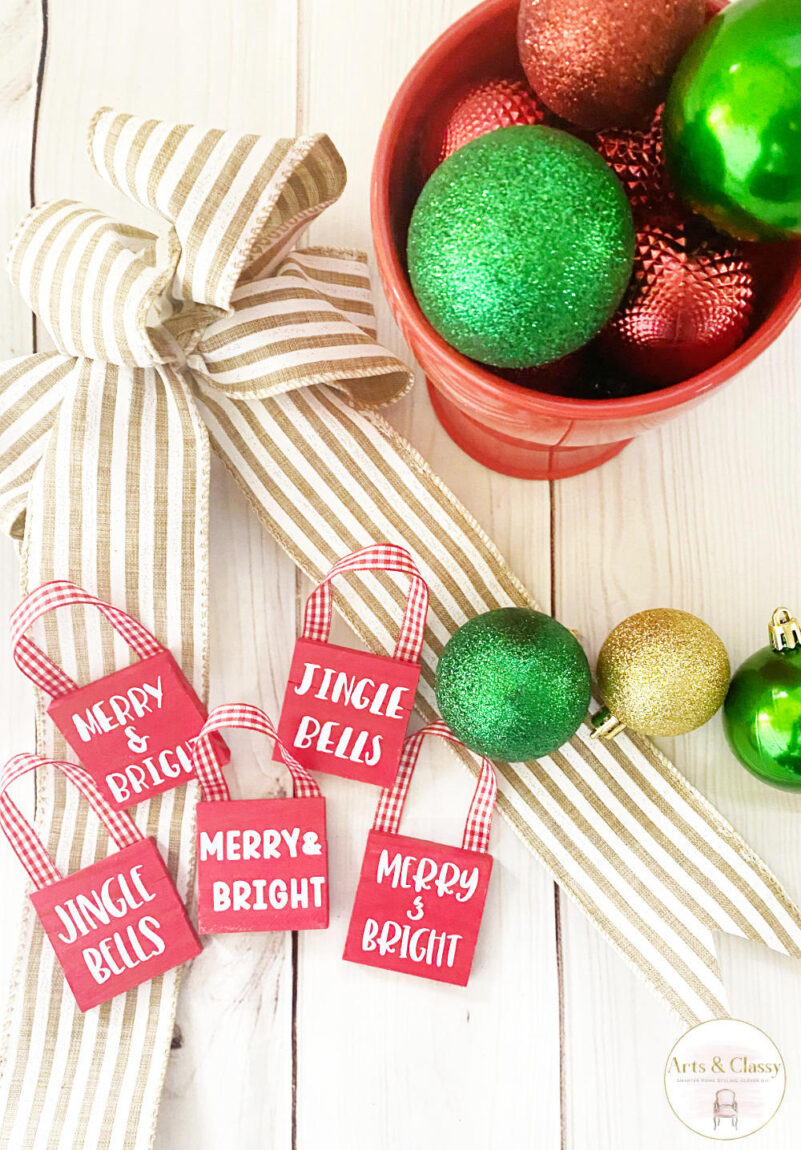 Enjoy being together over the holidays knowing that thoughtfulness oozes out of your Christmas tree!
These painted block ornaments are so much fun to make, and you can really get creative with the colors. They also make great gifts for friends and family. If you try this project, be sure to tag me on social media so I can see what you create!
I'm always looking for new ideas, so if you have any suggestions, please let me know. And don't forget to follow me on Pinterest, TikTok, Instagram, and YouTube for more DIYs, tips, and tricks!
If you liked this project, you may also like these other posts: