Another home decor trend I am really digging. I love rich and bold colors. Next on the list is the color spicy mustard. I thought it would be fun to put together some spicy mustard interior decor inspiration. If you are a renter like I am, you will find decor inspiration that is renter friendly.
If you are a homeowner, you are lucky. It is hard to rent these days. Sometimes landlords have strict requirements that prevent you from putting nails in walls or even paint any walls. No worries.
I have sourced some great options if you think your space needs some spicy mustard decor in it. I also have a great post on color psychology in your home that you might find interesting.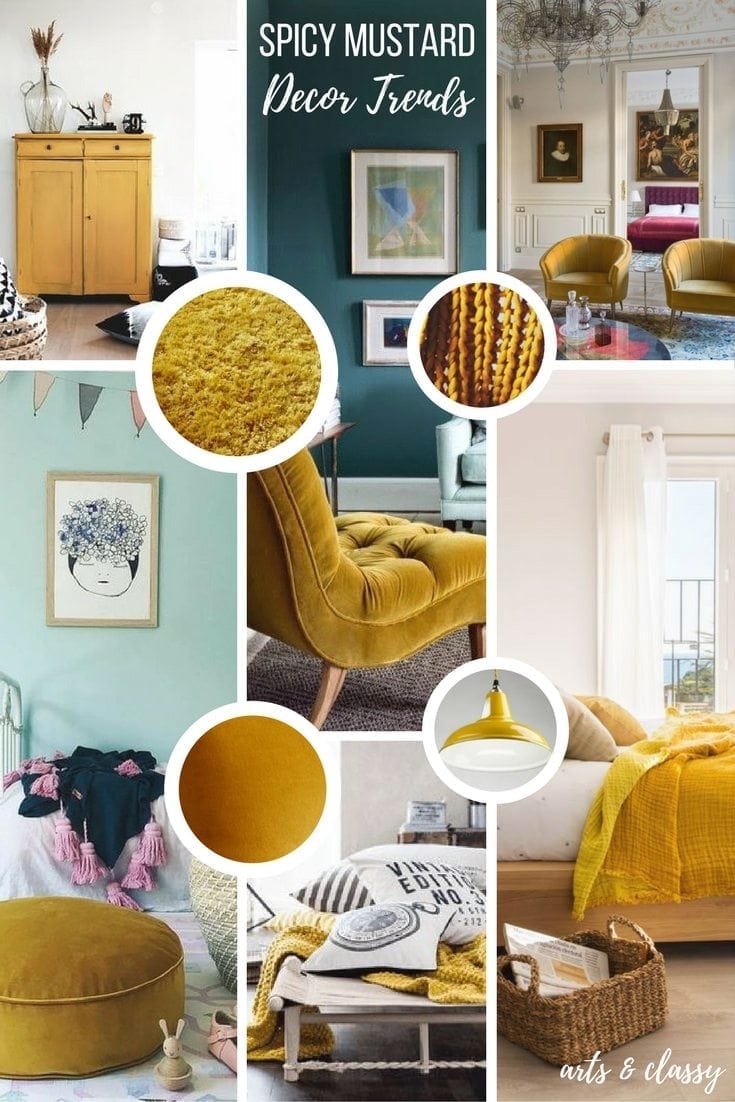 If you are looking to add a focal point in a neutral space, spicy mustard is a great color to use. By adding pieces of mustard decor, you can change with trends easily.
Here are accent pillows, throws, pieces of furniture and other decor options to help you add some spice to your home's interior.
This settee/sofa makes me so happy and the accent pillows are perfect to compliment it.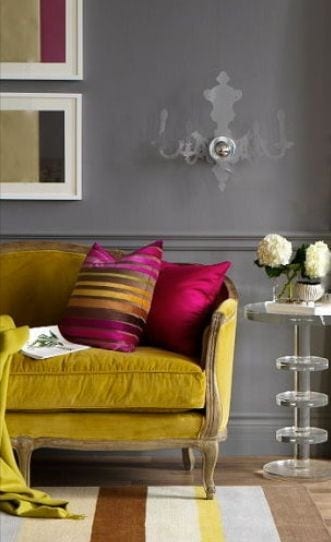 Brighten up your bedroom for spring with some mustard color decor. Check out this bedding!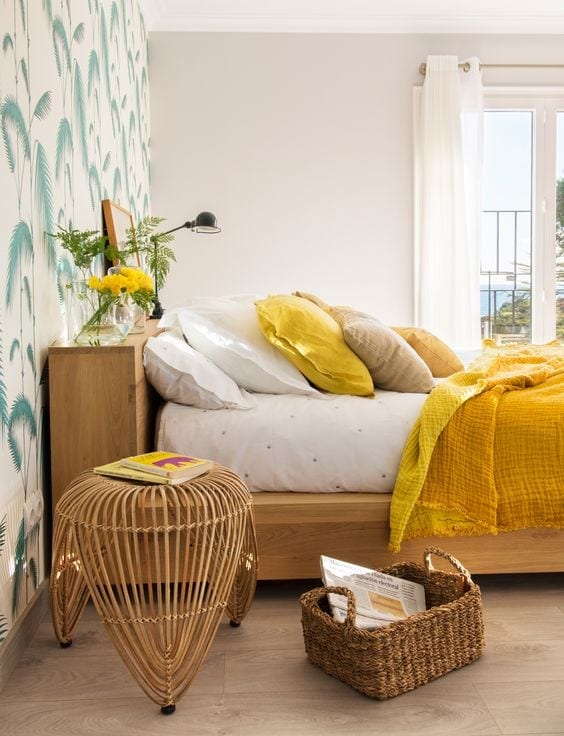 Image source unknown
I never thought I would love a shag area rug so much. This is perfect for changing seasons.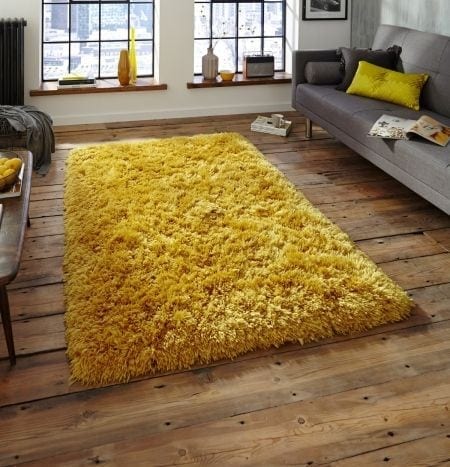 You can also go minimal with just the addition of color with accent pillows.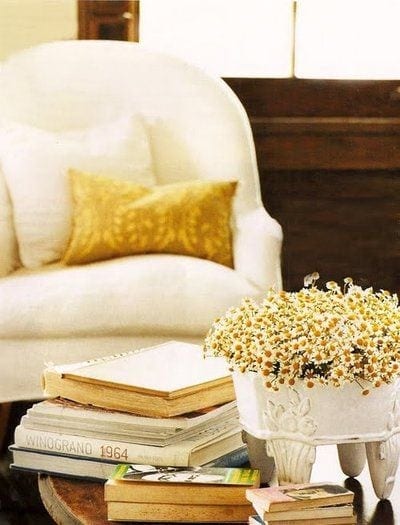 If you have the ability to paint. Why not paint a door that fun spicy mustard color?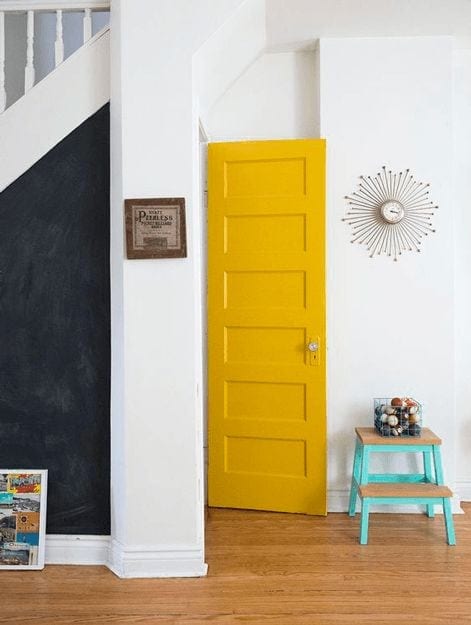 I am smitten with this blanket! Chunky knit blankets are so cozy and inviting.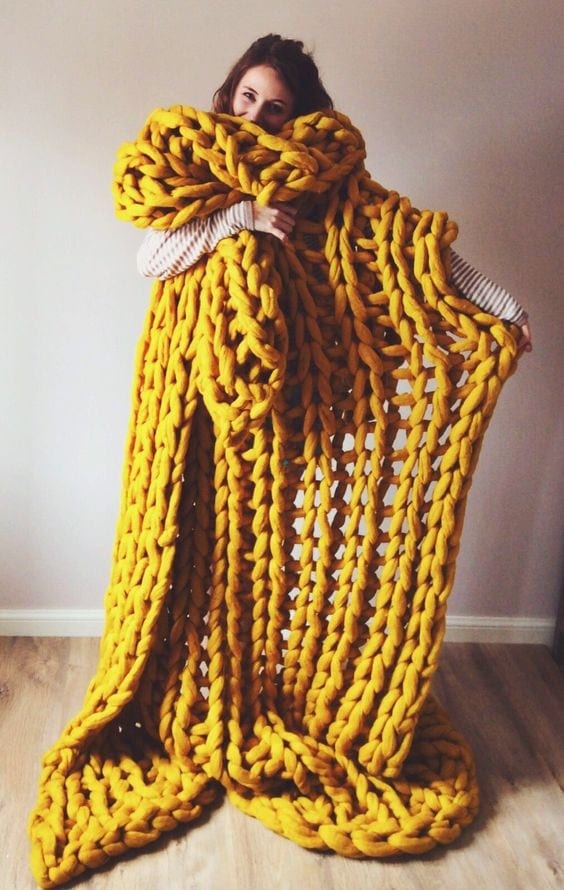 I am a big fan of accent chairs. Especially ones that have a vintage feel to them.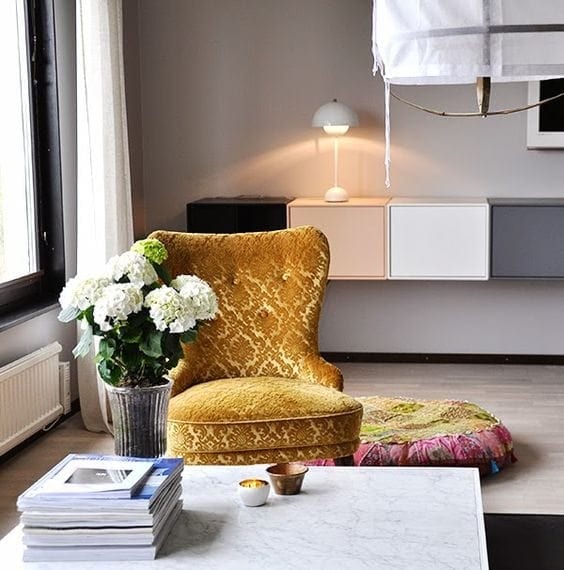 Check out this fun rocker? It has a mid-century modern look and doesn't take up much space.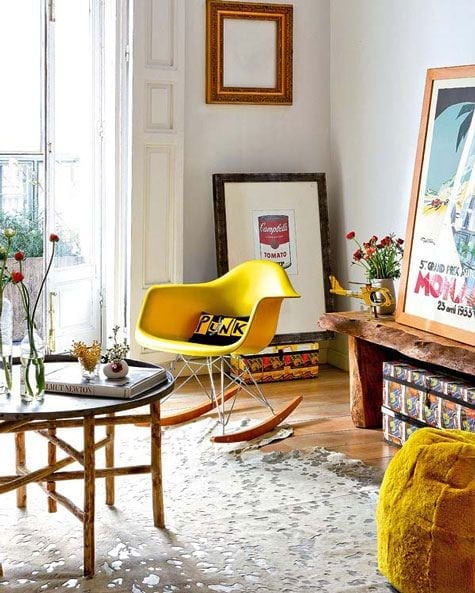 I love the color of this room and this ottoman complements this cool color of this room and give it some pop!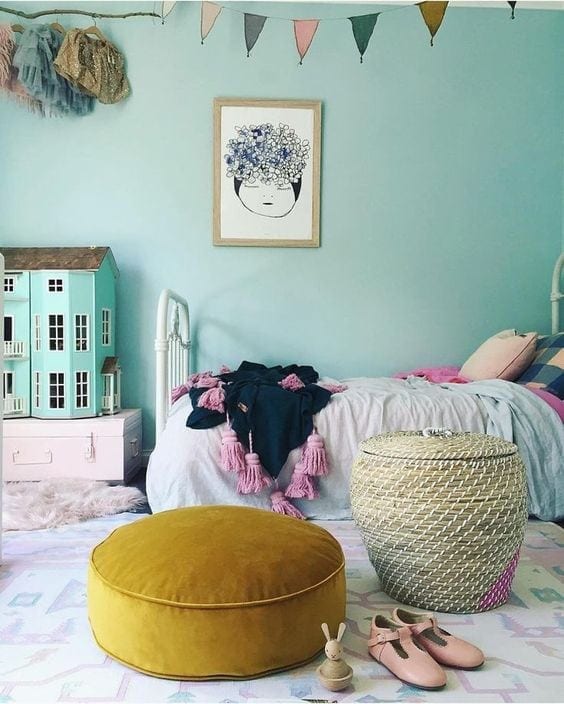 Knitted poufs are some of my favorite. They are super light and great additional seating that you can hide away easily.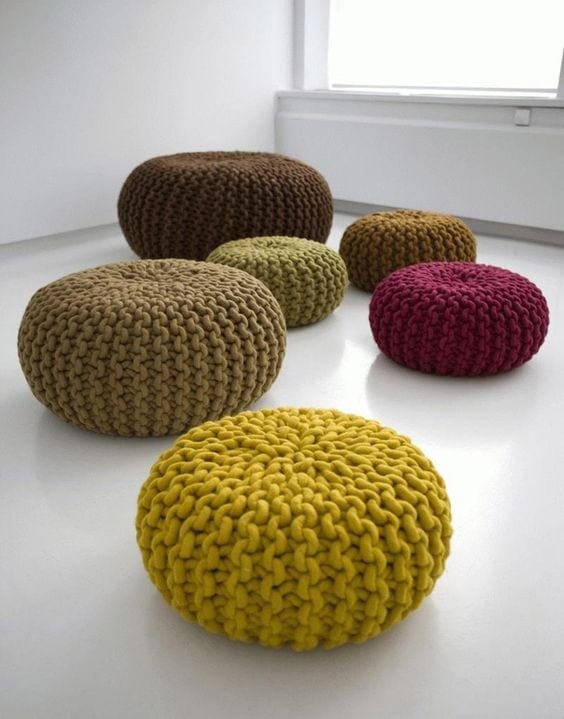 Adding subtle pops of color to a more neutral space really does add life to this room.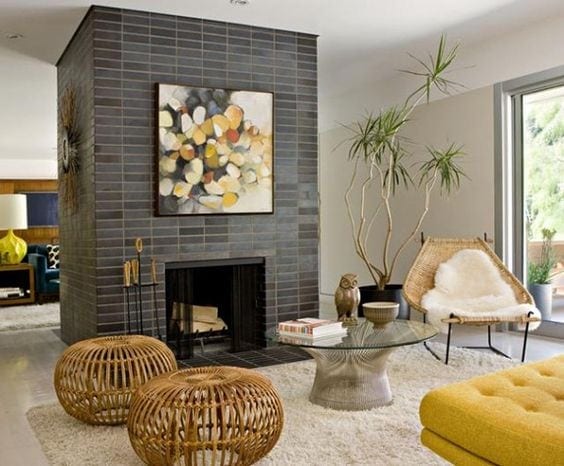 If you have an ugly addition to your home like a heater like this one, why not paint it to fit your color scheme?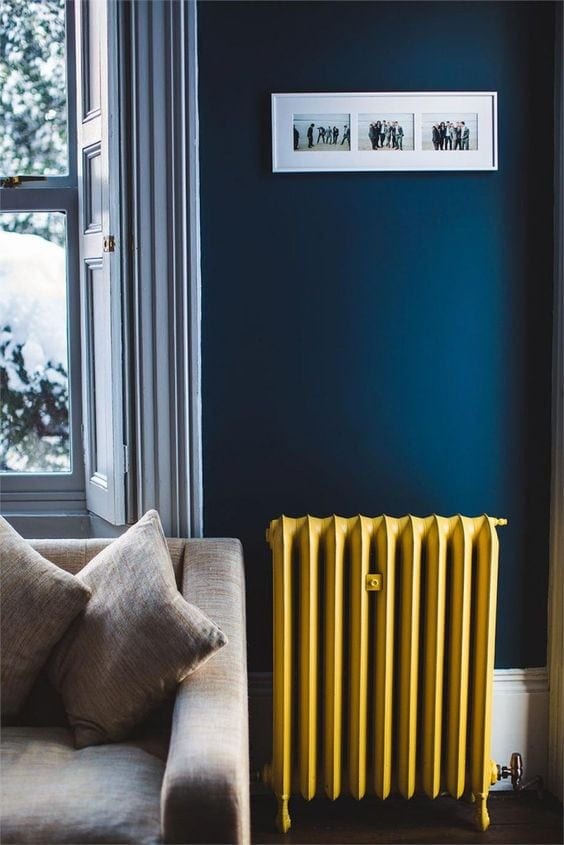 A bold furniture statement piece is the best way to add color quickly to a room.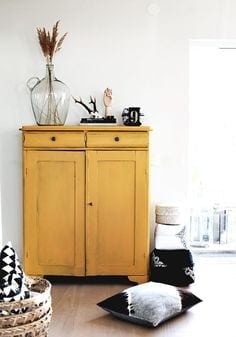 I love this knit blanket as a way of adding color.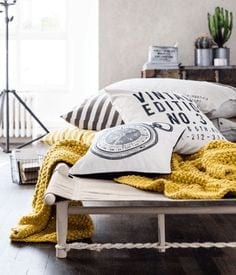 The spicy mustard accent chairs in this photo are elegant to compliment this amazing home.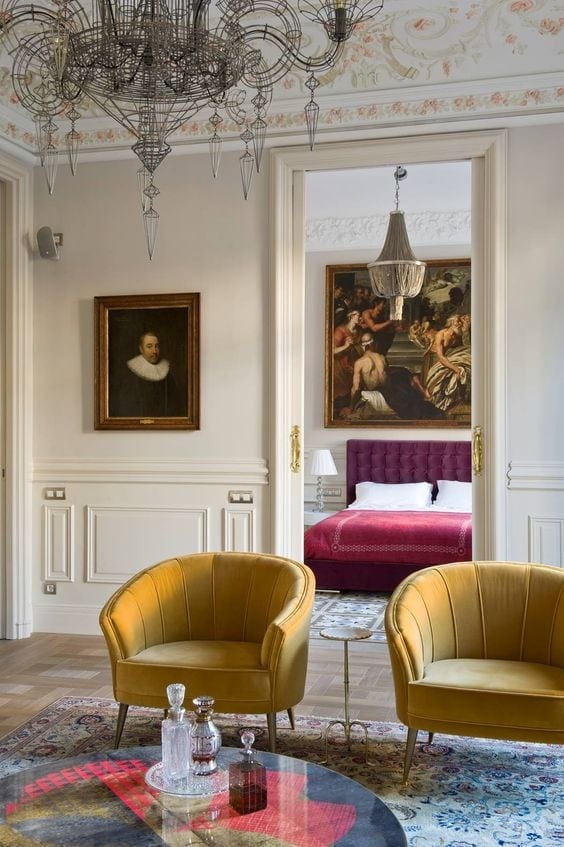 I love tufted headboards. This colorful one would add some happiness to any bedroom it lives in.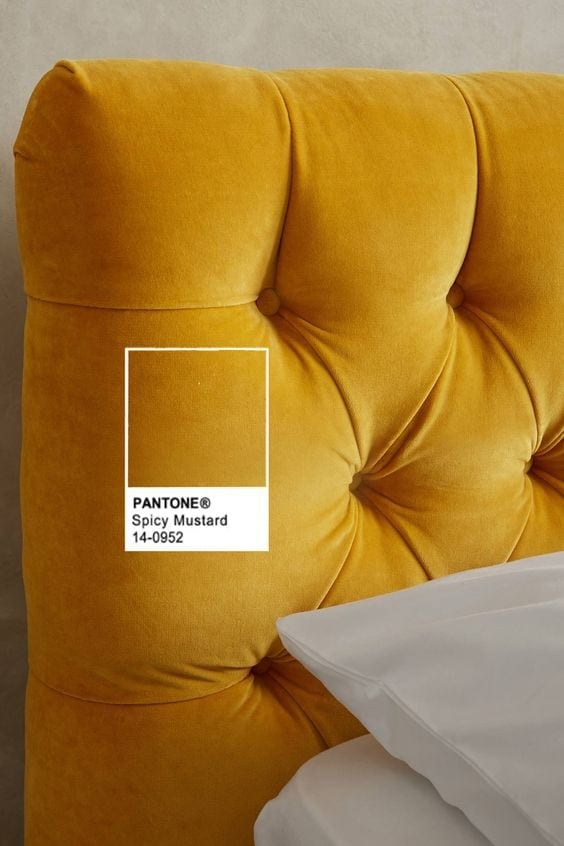 I guess I am just a sucker for the blue hue room with mustard accent colors. Doesn't this room look pretty?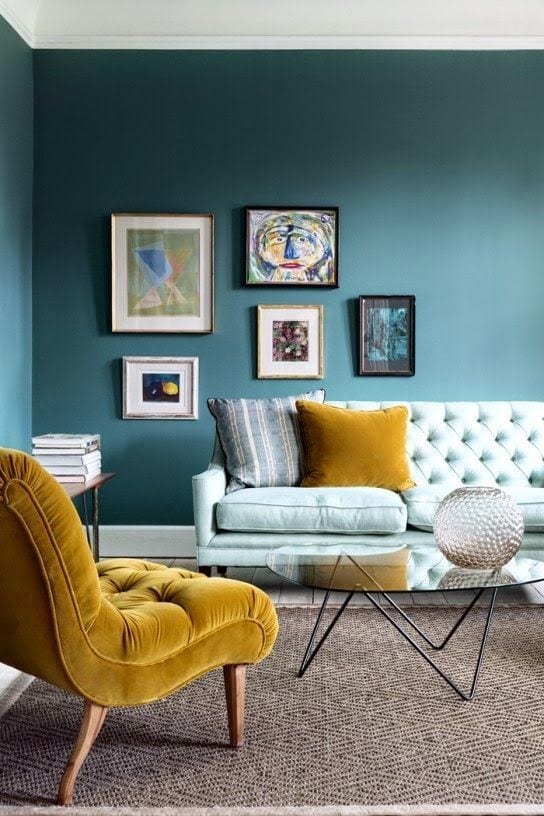 Approaching from more the monochromatic color scheme this mustard accents complement gold, black, and white nicely.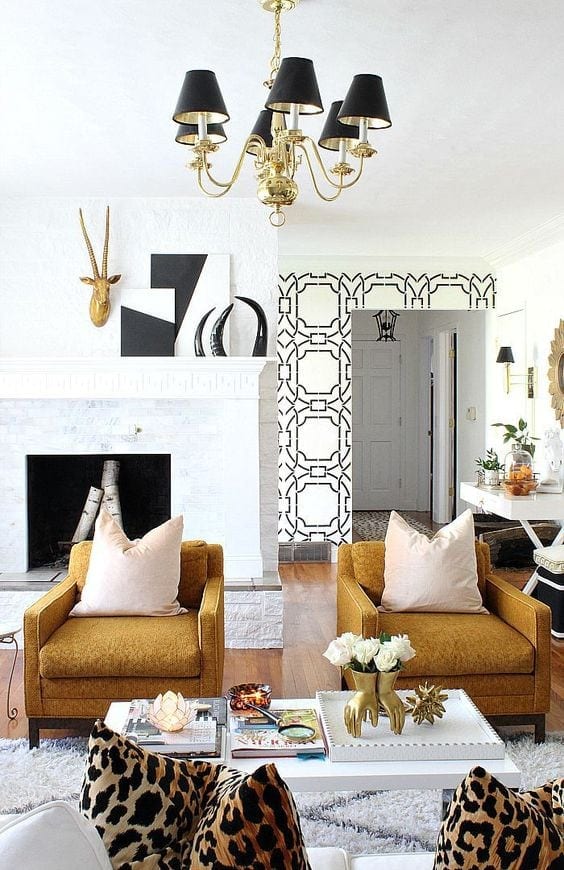 Let me know what you think of the inspiration I gathered for you? Make sure you click the links under each photo to be taken to the source of the image. There are some very talented bloggers and decorators out there. I love sharing things that inspire me. Which image is your favorite? Let me know in the comments below.
If you liked this post, you will also enjoy…